We would like to present in today's article cool apps for the best virtual headset Oculus Quest 2, which do not require a high-powered computer to be used. For those who like virtual reality and a bit of action, our selection is sure to appeal a lot. You will find not only different interesting games in this article but also interesting ways to use virtual reality.
Here you will find games of different genres, such as horror, sports, puzzle games, role-playing, and much more. You can also be interested in games for mobile devices that are presented in the Best Strategy Board Game Apps.
1. Blade And Sorcery: Nomad
This game is one of the most interesting fighting simulations for Quest 2. You can fight against a bunch of attacking enemies or travel through dungeons. Besides, the game's action is an elaborate mix of real-world combat rules and fantasy weapons. Some users buy a VR just for this game.
All of them agree that it is the best realization of the sword and magic concept in VR at this moment. Currently, this game is a collection of several areas that are not connected to each other. You will be able to choose your equipment and activate different game modes.
The game modes are divided into simple, where enemies appear by one or two, and do not give the player much trouble, and incredibly difficult, with a lot of enemies, some of whom use armor, bows, and even magic.
It is also interesting that you will be able to use all sorts of medieval weapons, such as swords, axes, daggers, clubs, hammers, shields, and even a bow. Each of the weapons differs from the other, so each one has its pros and cons. For example, a sword is easier to use than a bow.
Also, as we have mentioned before, there is magic in the game. You will have a choice of three elements: lightning, fire, and gravitation. With magic, you will be able to increase the damage of your weapons and throw fireballs and repel your enemies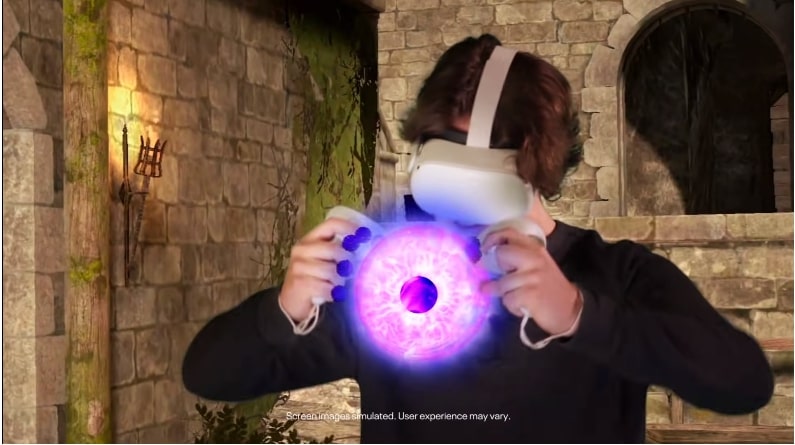 You may also like: 7 Best Cribbage Game Apps for Android & iOS
2. Carve Snowboarding
It is a lot of fun to do different sports on the Quest platform, so we have included the most amazing game Carve Snowboarding in our review. The hardest part of doing snowboarding here is getting used to the controls, which have to be done with your feet. However, the controls will adapt to your hands.
This game uses VR to simulate a rapid descent down a slope while ducking under tree branches and being able to jump in the air and try to make various awesome jumps. You can also unlock various boards, gloves, and soundtracks here. This will motivate you to play it for hours.
The game is also fascinating because it has an incredible interface and beautiful locations. It is also possible to interact with objects in the game, for example, to touch your dog.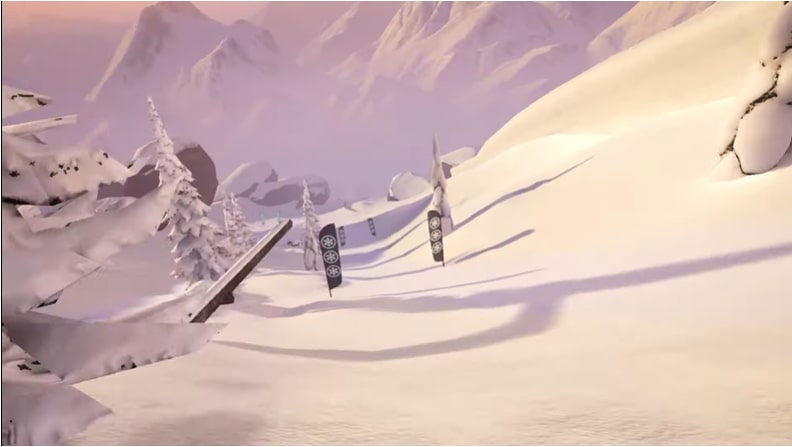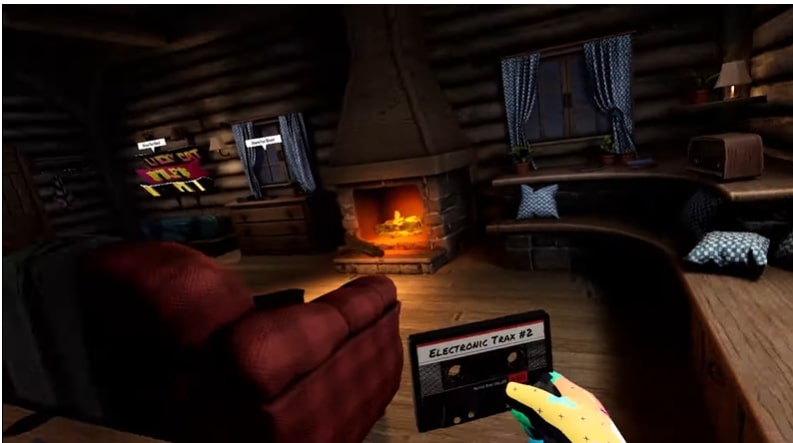 3. Population One
Population One is a royal battle between six squads of three players in each. This is where players are dropped on a small map, collecting scattered equipment and trying to beat each other. At the same time, a play area narrows down to a small size. In addition, players can climb on walls to dodge enemies' shots.
Also, players have the ability to fly at high speed by pushing off the surface. In general, all this gives cool dynamics to the game. And all weapons are reloaded automatically. Population One is also attractive because here you do not stop playing, even if you die. After death, the player turns into a ghost, which can be seen only by the members of your squad.
There is also a cool selection of equipment, different types of weapons, grenades, first-aid kits, construction kits, ammo, and backpacks. Each weapon has a type of quality, the better it is the higher the damage. The game also includes leveling up. For each new level, the player gets weapon skins or a costume for the character.
In addition, there are daily tasks, such as dealing 1,000 damage with a shotgun, using the five first aid kits, and so on. On top of that, each map is detailed and especially unique. The graveyard, for example, is stacked with tombstones and has many shelters, while a giant tower in the center of the map can be seen from anywhere.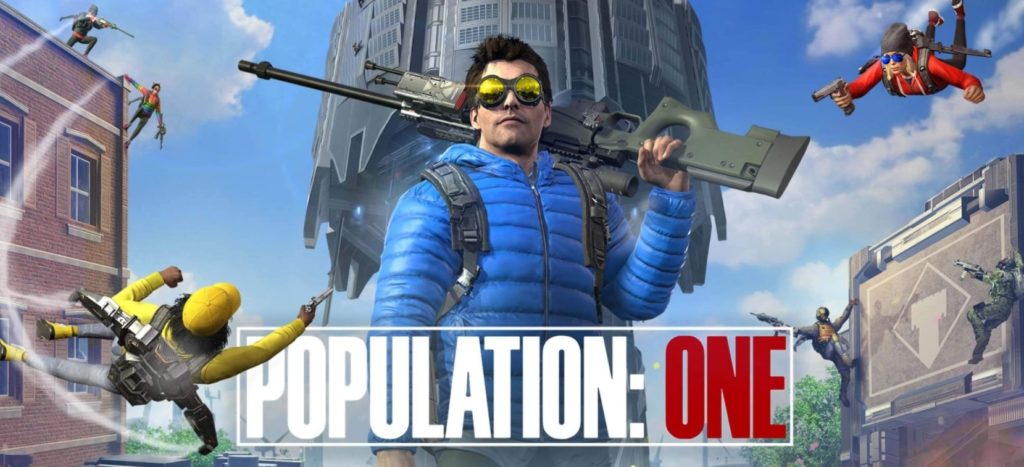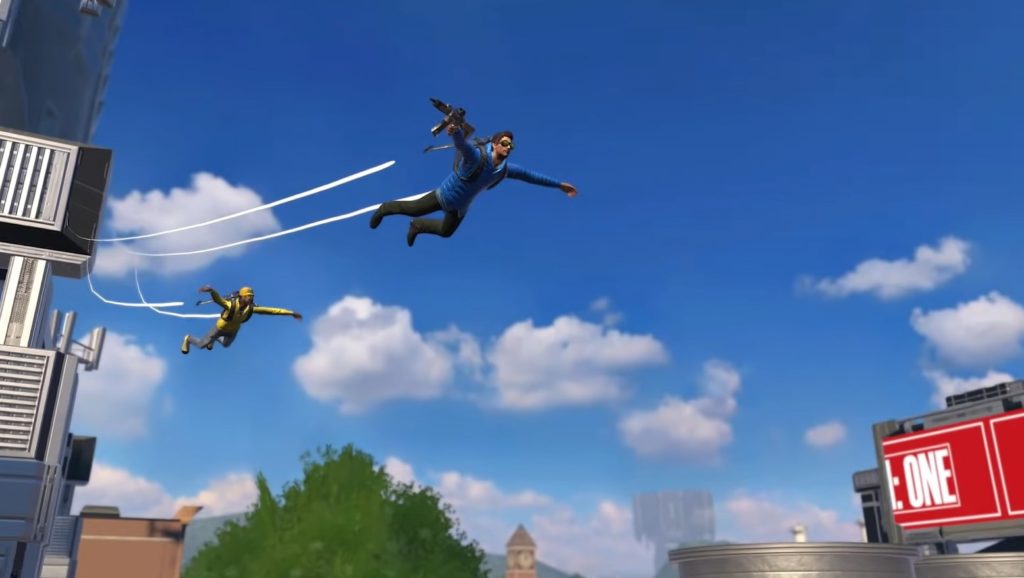 4. GORN
This game is every kid's dream because it is one of the few single-player games in which you can sharpen your mastery skills with a wide variety of weapons. This game is full of violence with blood and broken limbs. After all, you become a terrible gladiator in the arena. Each character in this game is incredibly clumsy and comic, with ridiculous movements, and thin legs.
Since this is fighting your battle, beating, slashing, and stabbing your enemies with a huge number of weapons, from swords and crossbows to sharp claws. There are swords, mace, bludgeons, shields, and any kind of cool weapon. The game is brutal, but you can always change the blood to fountains of confetti in the settings.
So, even small kids will be able to play this exciting game. In addition, the game supports different modes, for example, you can add modern technology to the medieval GORN in the form of lightsabers or claw crabs.
The interesting thing about this game is that you can do anything you want with your enemies, like grabbing at them, beating them up with your hands, and many other things.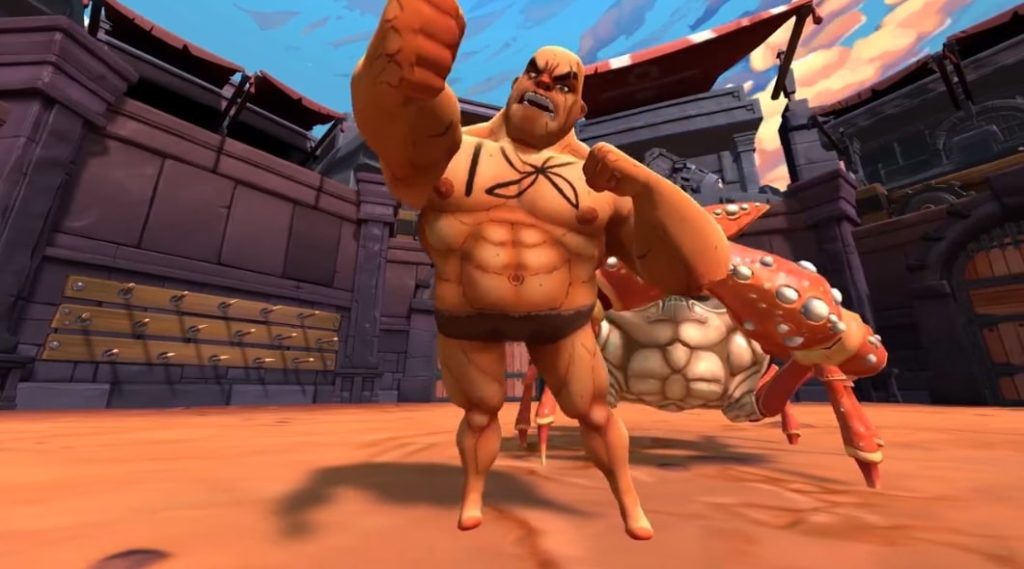 5. BRINK Traveler
If you want to not only play but also travel, then BRINK Traveler is just for you. After all, it is a VR travel app. It brings real landscapes to life on a real scale in 3D, offering you the chance to learn more about the area during your exploration. This way you can wander, admire, and learn a lot about the history of many natural sights.
There is also a single-player mode available. It is designed so that you will feel as if you are not at home but in the circle of American sights. Here you will be able to wake around 12 unique places and see them from different angles. And besides, you can gain a little knowledge here.
You can also interact with the objects of nature, drop rocks and feel the water. If you like cool graphics and travel, you will definitely like this app.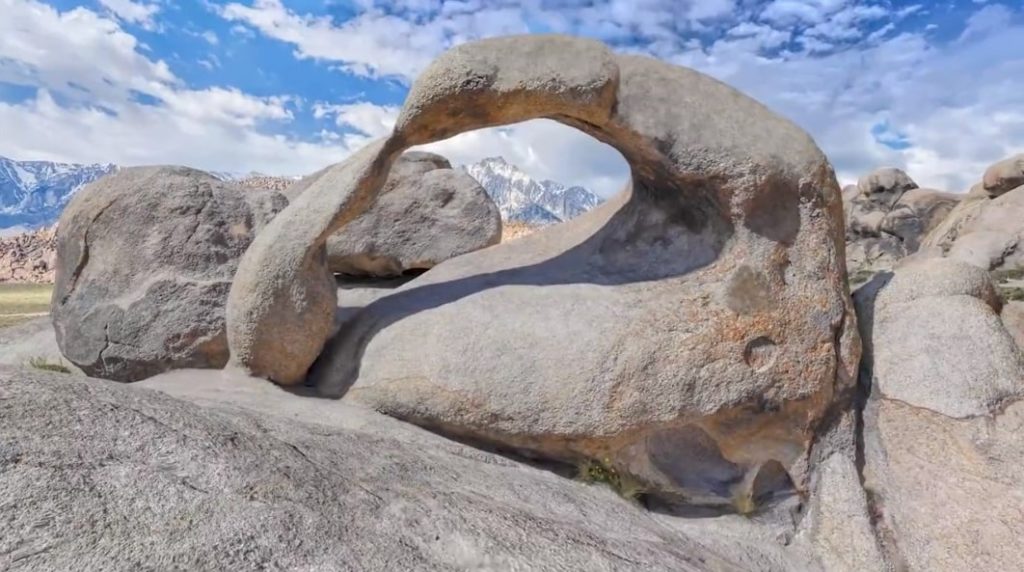 6. Smash Drums
In our article, we also paid attention to music games. Well, one of the best rhythm games is Smash Drums. Here you have to wave your hands as if you were holding drumsticks and hit the drums at different speeds. The game provides access to
various epic rock songs.
Moreover, the game has four levels of difficulty and many game modifications. It is possible to play with friends and alone. It is interesting that when you are in a single-player game, you can choose 8 colorful and fantastic locations.
Meanwhile, when you are playing online, you will be able to watch the increasing rating of the players. Also, you can unlock different tracks, skins, and achievements in this game.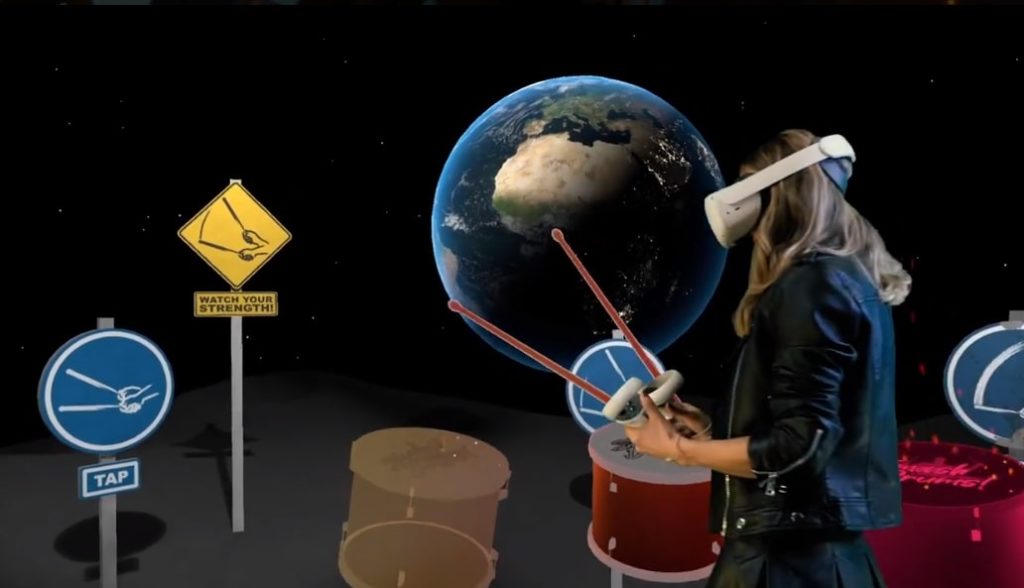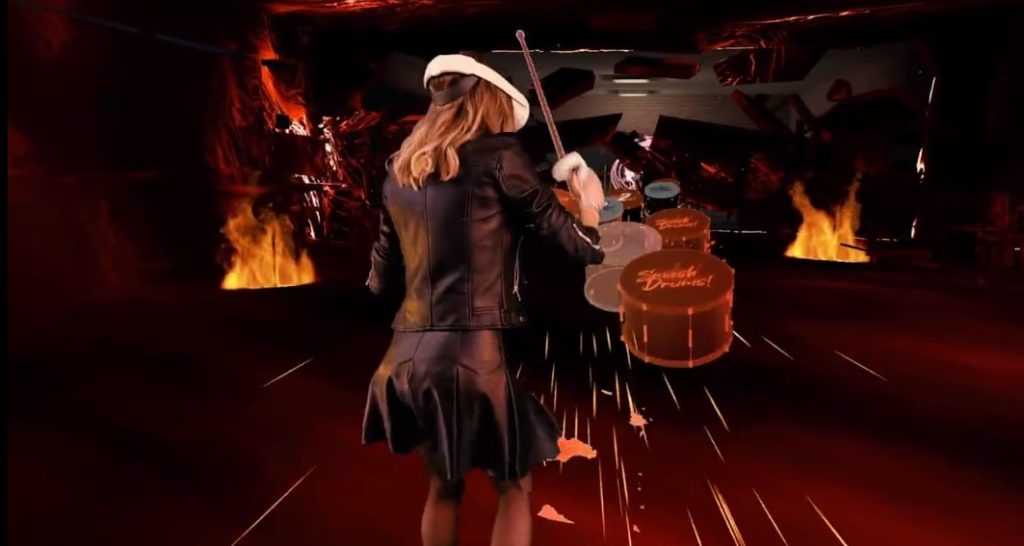 7. Puzzling Places
We also included an interesting logic and puzzle app in our review. You have probably played puzzles, but now they are in 3D. You can rotate them in different directions and view all the built objects from different angles.
In addition, you will build 3D models of real places. All of them are incredibly realistic and colorful. Also, collecting puzzles will be accompanied by nice relaxing music. If you want to take a break from the hustle and bustle and have a little fun, this game is just for you.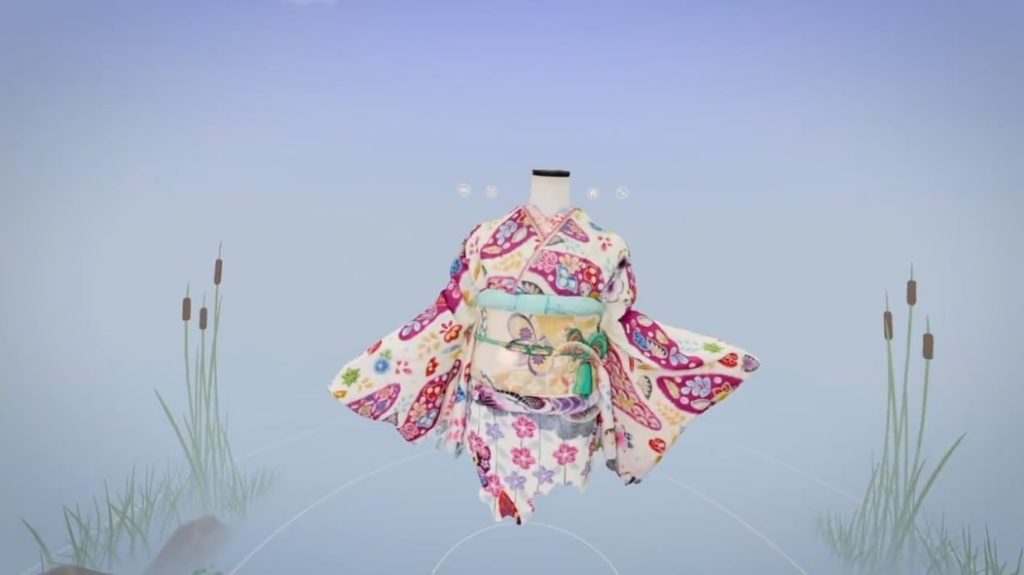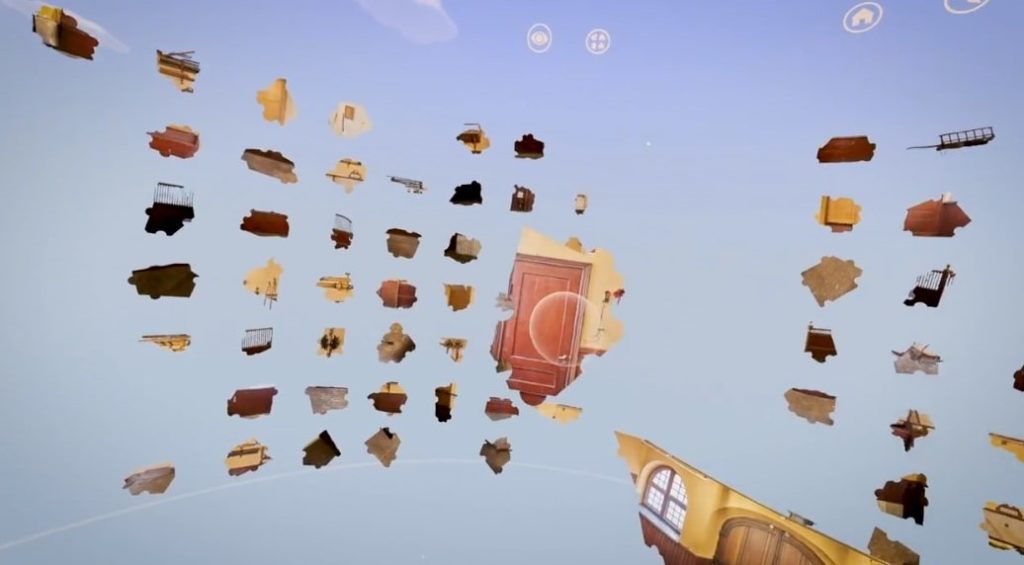 You may also like: 11 Best Crime Solving Games for Android & iOS
8. Demeo
All in all, this is a VR game for all RPG fans. It strongly resembles traditional tabletop RPGs such as Dungeons and Dragons. This game represents the balance between a board game when you gather around a table with friends and the thrilling qualities of virtual reality. At the beginning of the game, you are in the basement, which is the main menu.
It is interesting that there are several game modes. You can play single-player, multi-player, and quick games. There are also many different skins for space and your character. While playing the game mode for up to 4 players, you have to develop a strategy to defeat the dark forces as a sorcerer, assassin, guardian, hunter, or bard.
All of the battles are awesome and the gameplay is good. Moreover, this is a board game. So you will be able to play the Dungeon Game in a completely fresh way. During the game, you will be sitting at the table just like in real life. You will be able to choose different characters to play with and win matches together with your team.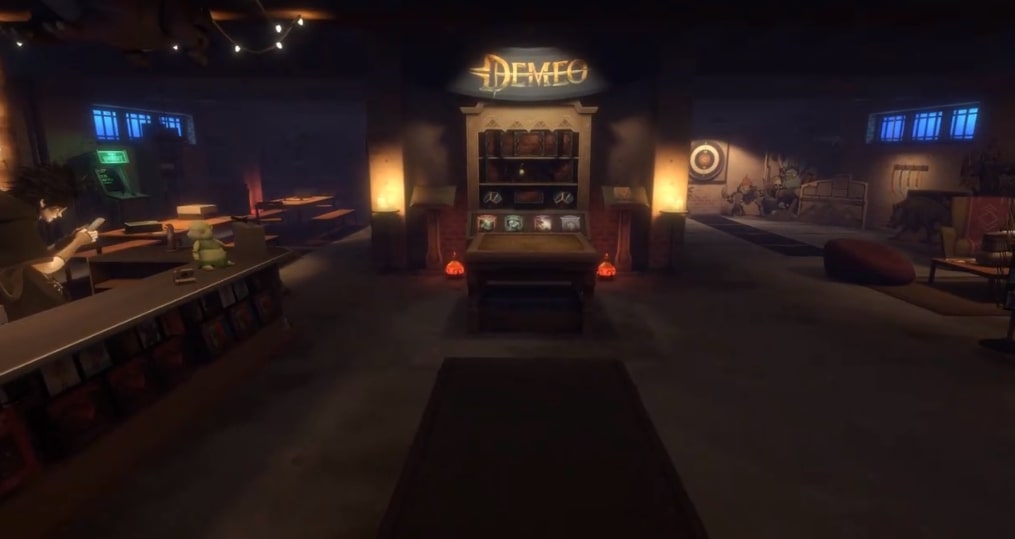 9. Medal of Honor™: Above and Beyond
Medal of Honor is a cool shooter that recently was re-released. This shooter takes you to the time of World War II in VR. You will have to play as a mute lieutenant. Also, it is a first-person game with more than 10 hours of gameplay. Moreover, the game has an online multiplayer survival mode.

In addition, it is full of breathtaking scenery and iconic locations. Moreover, the game shows an excellent balance between accessibility and realism with most weapons. For example, if you have a shotgun in your hand, after each shot you put your hand down to reload, aim, shoot and repeat all the steps.
In addition, there is also the kickback of the shots. The amazing thing is that you will be able to jump into windows, dive for cover, and perform various actions just like in reality. In addition, you will be able to get different skins on weapons and clothes.
Moreover, you will be able to play against AI as well as against your friends. Also, all missions during the game are rather short. There are even small story scenes that you will watch as well.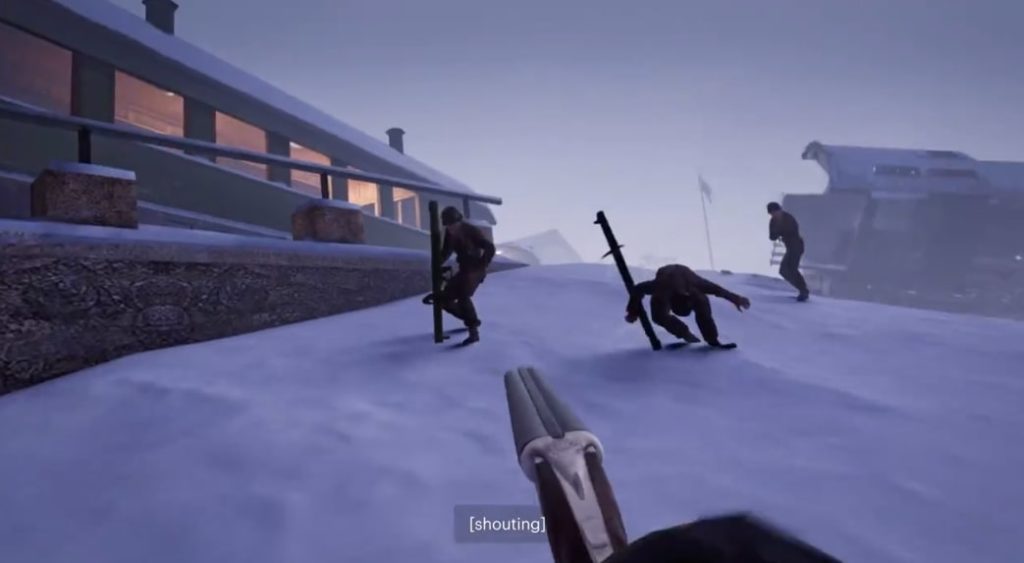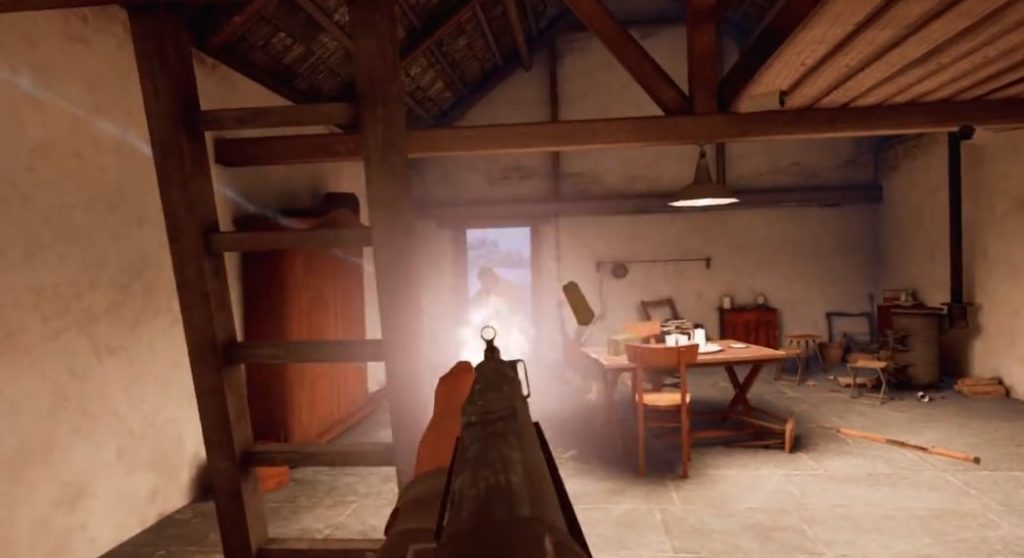 10. TRIPP
BRINK Traveler is a cool app for virtual reality meditation. This app is gradually adapting to the user, improving awareness of mindfulness. Here you can try out unique breathing exercises to help you calm down after a tough day.
After all, it is not just for playing, but also for spiritual development. So you will be able to meditate in the fascinating visual landscapes. In addition, there is a piece of special relaxing music. The developers claim that the application is designed in collaboration with scientists, so it is a cool alternative for rest.
You will be able to concentrate more on your spiritual world, develop your attention, and reduce stress in the hustle and bustle of the city.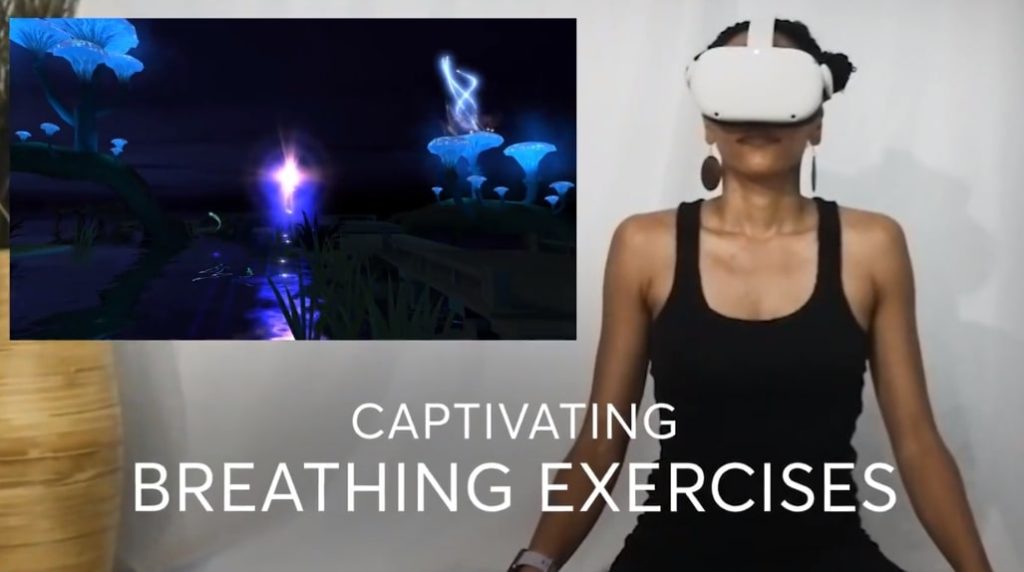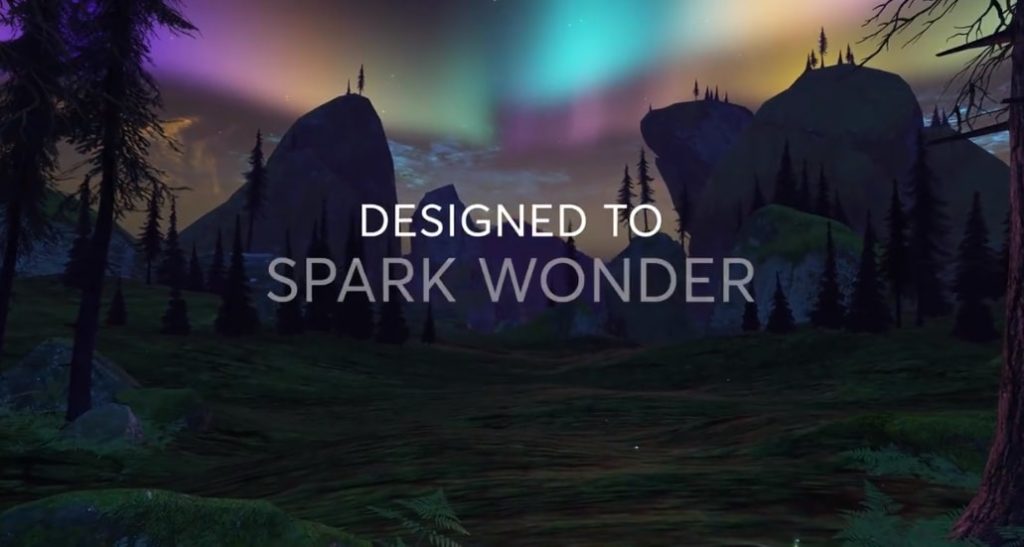 11. Guided Tai Chi
This app will also help you focus on a sense of mindfulness. This app is inspired by the techniques of martial art. Its authors have completely rethought the training to be used in virtual reality.
The user is offered more than 20 locations with an incredibly attractive nature. In other words, you can stay at home in a city environment but enjoy the tropical surroundings.
Each practice session lasts from 3 to 60 minutes. This app will help you eliminate stress and add more energy. It also has various meditations to help you find a sense of balance with your body and spirit.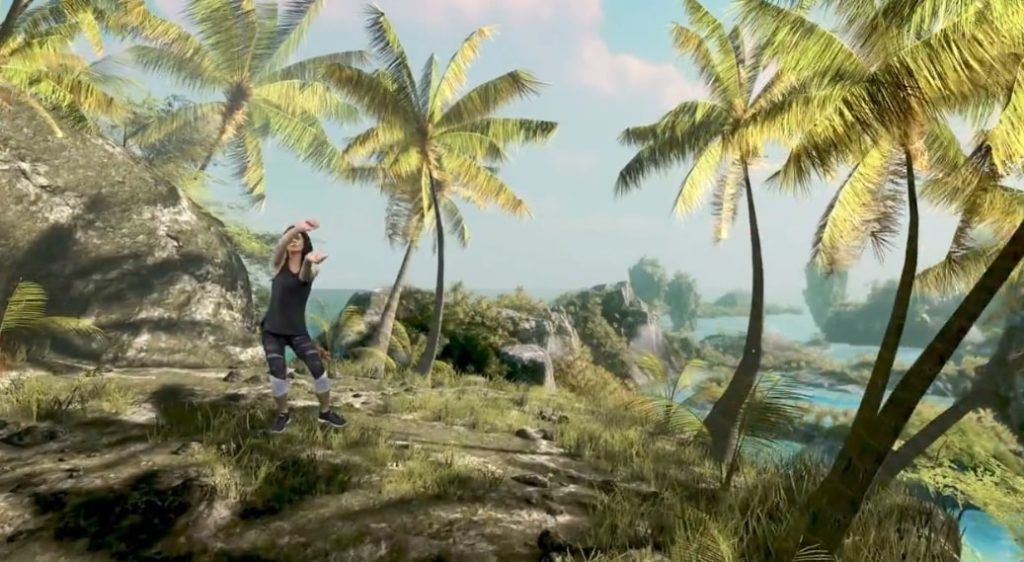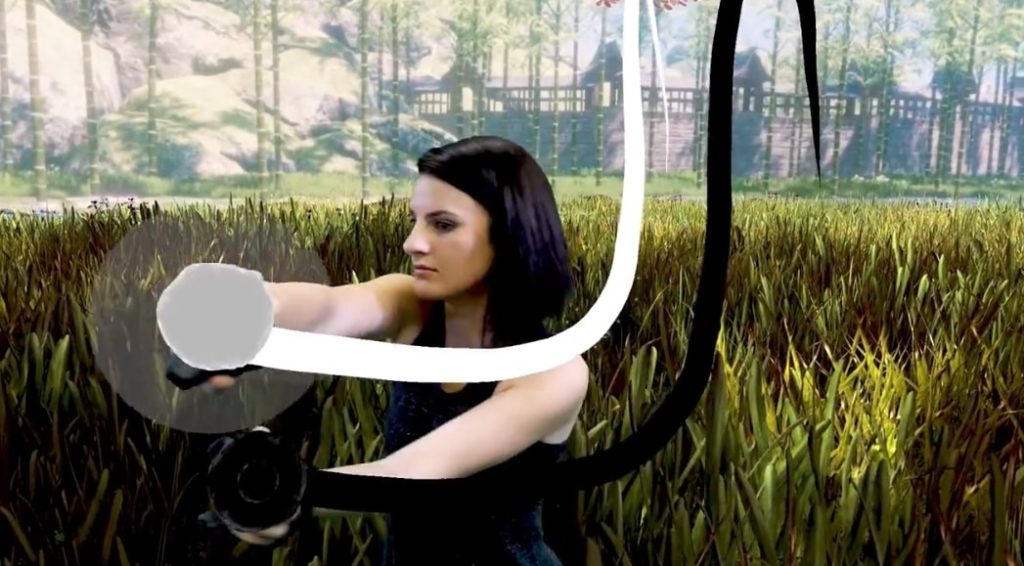 12. Echo VR
This is one of the most impressive free-to-play games at the moment. It gives you the experience of being in gravity. This game is an incredibly immersive and addictive VR game in which two teams of three people fight over weightlessness. Another good thing about Echo VR is that it is probably the most suitable sport available for the VR platform.
This is an amazing new take on a frisbee that is only possible in VR. You have to throw brightly colored discs, like a frisbee, to hurt your opponent. The game will put you in the role of a futuristic robot armed with a variety of weapons and abilities. Your team and you will take part in a dynamic mess.
It has levels that open different types of customization, such as different skins for the character, new weapons, and more. In addition, there is a training room where you can practice your skills. Besides, this game impresses with its bright fantastic graphics and funny characters.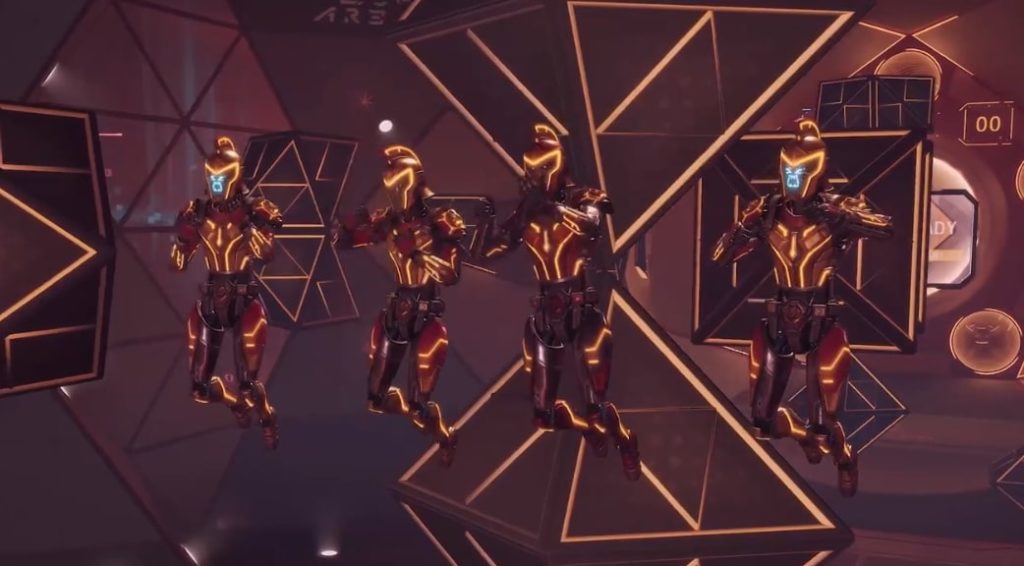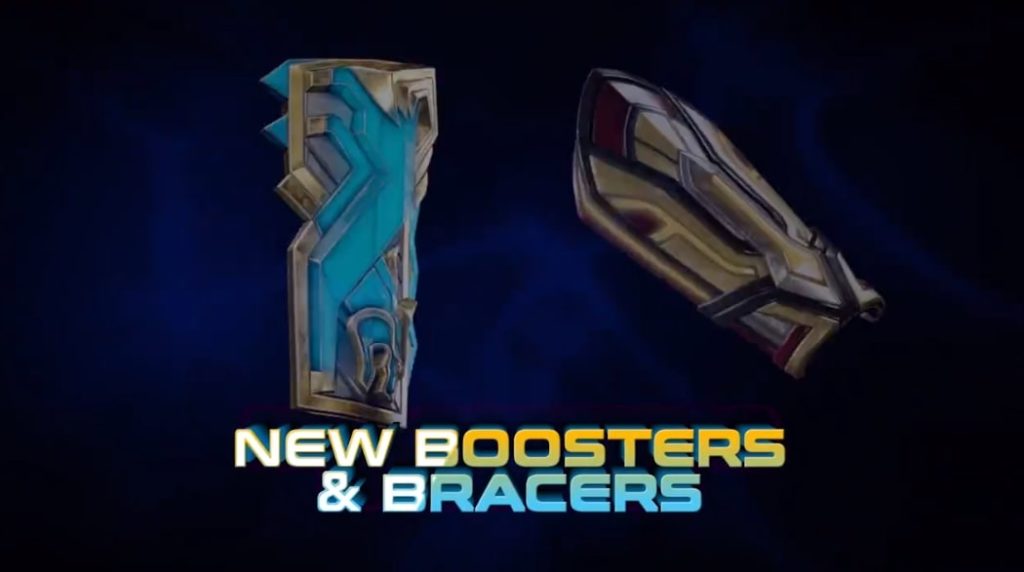 13. Pistol Whip
This game on our list is another shooter where you move through hallways, killing bad guys with cool music. You have to avoid oncoming fire and try to score as many points as possible. Also, you will be able to feel like a cool agent. Another peculiarity of this shooter is that it is a first-person shooter.
Moreover, you will be able to shoot to the beat of the music. After all, all your movements are accompanied by pulsating sound effects. So, you are going to play as a hero with the gun in your hand. And all your surroundings will be transforming into bright colors. Also, the enemies are divided into several levels.
More difficult characters are harder to kill, because of their powerful equipment. Another interesting feature is the scoring system. If a person makes a shot to the beat of the music, it allows tripling the number of points. In addition, you will be able to compete in points with other users of this game. After all, there is a world achievement board.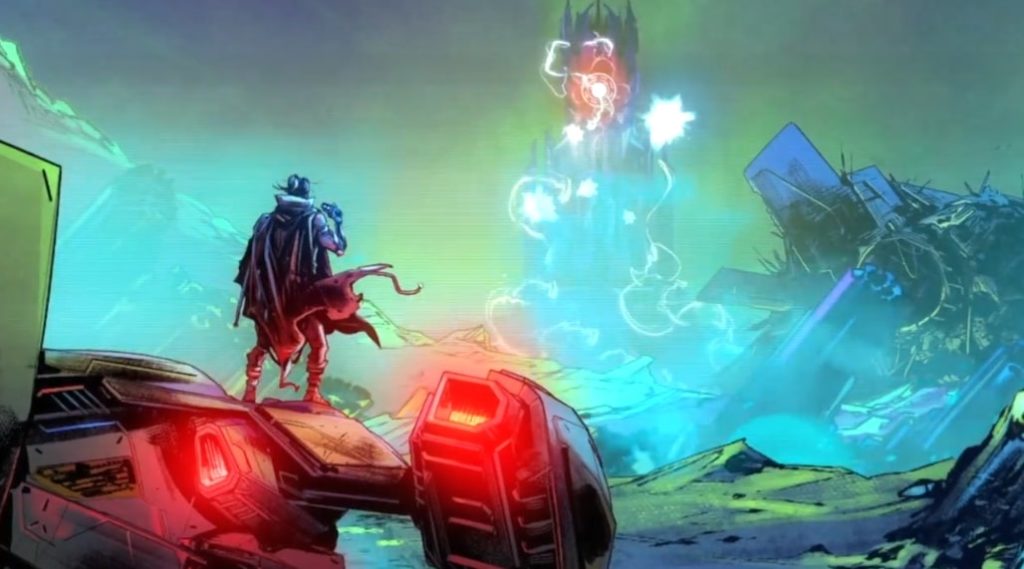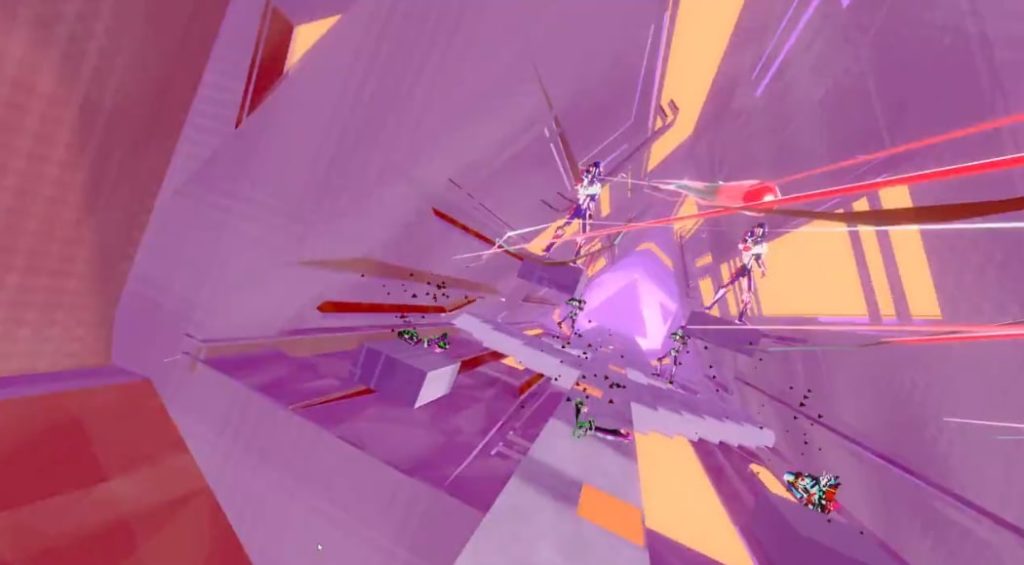 14. Resident Evil
Resident Evil has always been the standard for horror games. The Oculus Quest 2 version got even more interesting features and steeply redesigned the game. First of all, this game impresses with its levels, locations, events, and mechanics. Secondly, the familiar game is redesigned with a unique VR experience.
It is also worth mentioning the graphics and the perfect optimization. After all, it works stably in 4K resolution, with 90 frames per second. The main feature of Resident Evil 4 VR is, obviously, the game navigation. It is a classic VR-shooter from the first-person mode. You will be able to freely move around the world, explore it, interact with the objects using your hands.
Furthermore, the game has extensive control settings for beginners and advanced VR gamers. Both the player interface and the way you interact with your equipment change depending on whether you are playing while sitting or standing.
Since this is VR, you will be able to explore every corner of the horror game world. Also, the game is equipped with various cinematic scenes in which you can relax and experience its cool storyline.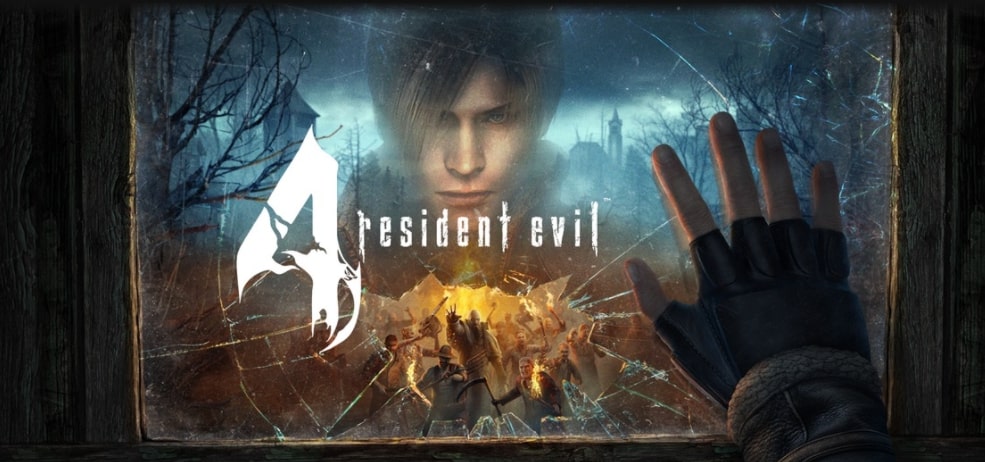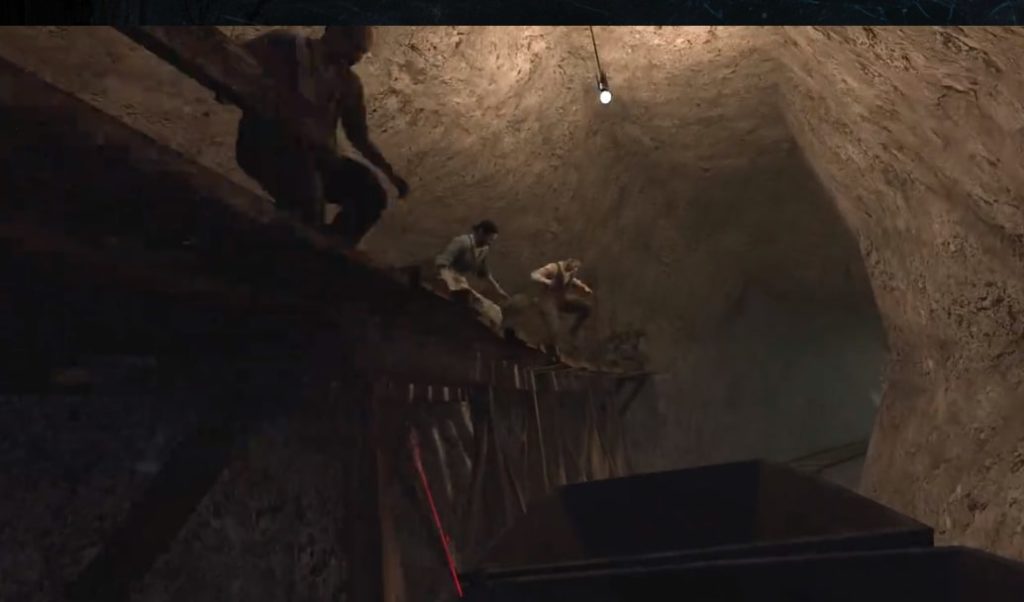 You may also like: 8 Best House Flipper Games for Android & iOS
15. SUPERHOT VR
This is another cool game. The idea behind SUPERHOT VR basically takes the main character of the game inside a virtual reality space. Inside the game, you will once again put on another VR helmet, only this time on your character. You will engage in numerous short fights in which an army of faceless enemies will try to shoot, chop and beat you to death.
The game is notable graphically for its minimalism, lack of textures, with spacious and blindingly white rooms filled with enemies. There are not many save results in the game, therefore you have to watch out for enemies to make no mistakes.
More importantly, you will be able to play with both hands at the same time. For example, you will be able to hold a weapon in one hand and throw different objects with the other at the same time. This game will make your move a lot because you have to avoid your opponents all the time.
So, if you want to train and play, this game is just for you. Also, you will need not only to kill your opponents thoughtlessly but also to run various logical missions. Moreover, the game has a certain plot. Also, this game will suit those who want to pass the game quickly, because it can be passed in just a few hours.