Yoga is useful both for physical health and for achieving peace of mind. In this review, you will find apps that will help beginners to understand the basics.
People with experience can improve their level of these applications. They will also teach you how to breathe properly and find the perfect playlist for your classes.
Use this list of the best yoga apps and make your yoga lessons even more enjoyable.
1. Daily Yoga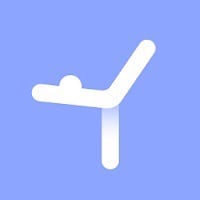 The Daily Yoga application contains a huge variety of yoga lessons. All they have different intensity and duration.
Each training session lasts no longer than one hour. You can adjust the duration and choose the duration yourself.
Each yoga exercise is accompanied by video instructions. Here a professional yoga trainer will show you how to do each exercise correctly.
From the exercises that are collected in this app, you can create your own training program. You can also add music to the app.
Or use the built-in sounds of nature to help you relax. Plan your workouts with the built-in calendar.
Features of the app Daily Yoga:
Approximately 300 asanas, grouped by difficulty level in 37 programs.
4 special programs for relaxation and meditation.
High-quality HD graphics: easy to understand how to make asanas, what muscles work.
You can create your own program by adding asanas manually. Or set the selection option to flexibility, balance, anti-stress or weight loss.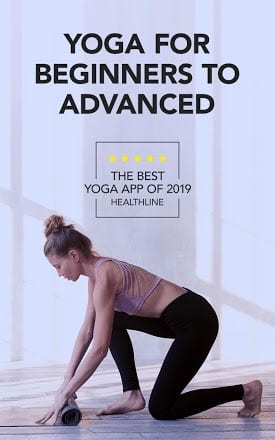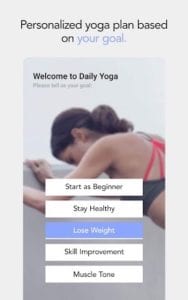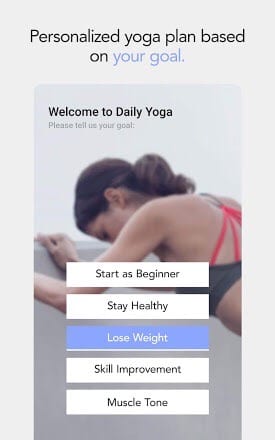 There are also many breathing exercises in this application. Breathing is an integral part of yoga, which also has a significant impact on health.
You may also like: 9 Best deep breathing apps for Android & iOS
2. ClassPass: Try Fitness – Boxing, Yoga, Spin & More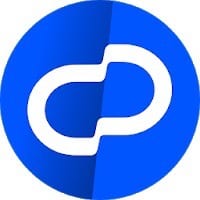 If you do yoga to lose weight and develop flexibility, the ClassPass: Try Fitness – Boxing, Yoga, Spin & More is your choice.
This application is customizable for the user. It starts with introductory sessions to help you assess your level of training.
But gradually, the lessons become more complex. For each lesson, there is a video guide, audio guide, and music.
This app makes it easy to track your progress and achievements. It also provides integration with other applications.
In this app, you will find 350 short but effective yoga lessons, which will take 5 minutes or even less. Besides the library with illustrations of poses and instructions, there is a timer in the app.
This will help you to track your time.
Advantages of the application ClassPass: Try Fitness – Boxing, Yoga, Spin & More:
Approximately 300 asanas collected in 45 classes. There are lessons for slimming, relaxation, toning up, even for problem areas of the body.
There are 5 special "yoga training" programs with detailed asana work.
There are 3 levels of intensity of training: moderate, high and random. At moderate level part of asanas is given in a light version.
It is possible to set the time of each lesson from 5 to 45 minutes.
HD video and voice training instructions.
18 tracks of musical accompaniment to choose from.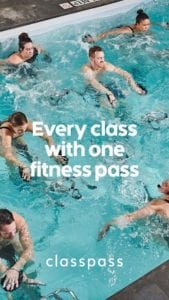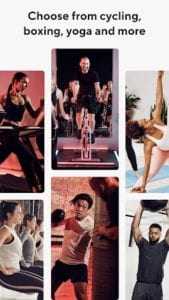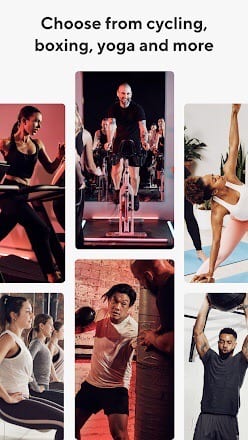 The application will suit not only beginners but also very advanced yoga lovers. It has a lot of options to customize it for you, your daily routine and your free time.
3. Yoga for Beginners | Workouts for the mind & body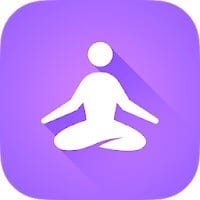 The Yoga for Beginners | Workouts for the mind & body application helps to understand the intricacies of different yoga practices.
Here you can develop a habit of practicing constantly. Here you can set weekly goals and track your progress. You can also set up reminders.
All lessons are grouped into programs that help to achieve specific goals. There are classes for beginners, flexibility development and fitness for the whole body.
You will also get yoga against depression and yoga-workout. There are lessons for stress relief, back pain, metabolism acceleration.
You can do morning exercises and practice yoga for balance development. In general, you will be able to choose a program to your liking.
An important part of any yoga class is relaxation. And the right playlist will help you to have a good rest. In this app, you can choose the tracks and sounds that you like.
The sounds of rain, flute, monk chanting, and even a vacuum cleaner.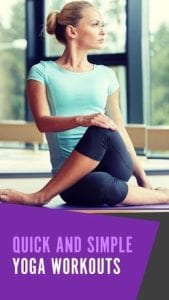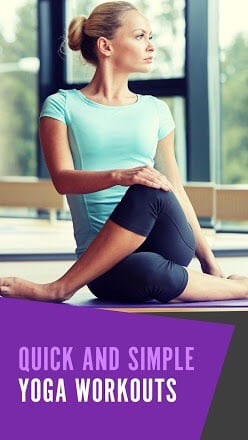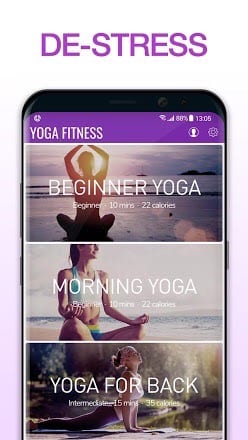 You can build your own playlist for relaxation based on them.
4. Yoga Studio: Mind & Body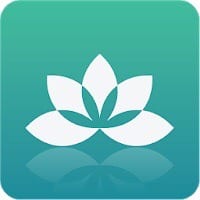 The Yoga Studio: Mind & Body app will help you stretch your muscles and relax without leaving the table.
It contains asanas, which improve posture and relieve tension. You can perform them while sitting. Besides, there are meditation guides to help refresh your head.
Even if you attend a yoga class, this app will be a great addition. With its help, you can develop strength, relieve stress, tone up the body and get rid of excess pounds.
It also adapts to your level and offers exercises that will help you move on. There are also highly specialized exercise programs to help you move on.
For example, yoga for back pain or yoga for runners. All user settings are saved, so you can use the application from different devices.
Special features of the application Yoga Studio: Mind & Body:
50 yoga lessons in different directions. Tonic, relaxing, for intelligence, for weight loss.
Clear graphics. It shows where and which muscles work, explanations of yoga theory, correct breathing.
Alarm clock type reminders: not to miss the class.
It requires the smallest options and actions on the phone.
The application is free.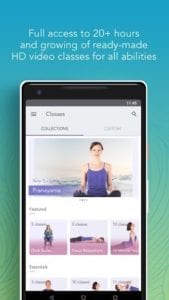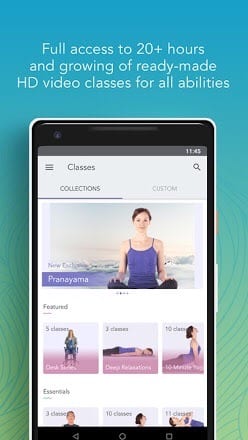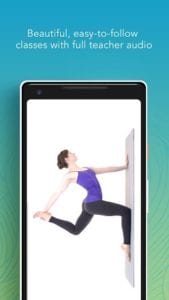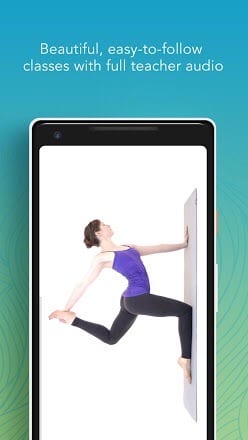 It's not a bad application for beginners who need a light short workout without a deep dive in yoga. You can use it as a morning exercise, during a trip and much more. In general, when you don't have time for a full practice, use this app.
5. Peloton — Running, strength, HIIT & yoga classes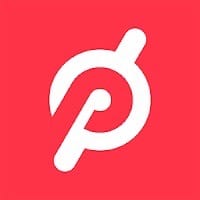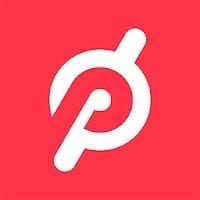 The Peloton — Running, strength, HIIT & yoga classes app will introduce you to the world of yoga and teach you how to do different exercises correctly.
In total, more than 300 different poses are divided into 40 classes. Lessons take place in full-screen mode with voice instructions.
There are three levels of training. For beginners in their relationship with yoga, for those who are already at the middle level.
And for the advanced, for whom without yoga and life is not life. There is also great background music in this app.
There are several classes in the program. In each class, you will find 6 poses to be done one minute at a time. The rest of the time is spent on breaks.
There is also a reminder of the lesson and a history of training. The application has a convenient and intuitively understood interface.
Here you will get 300 different positions with the description in HD quality. All asanas can be viewed in muscle mode. This is important for those who want to know exactly what happens to the body during training.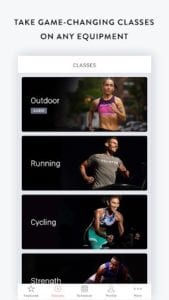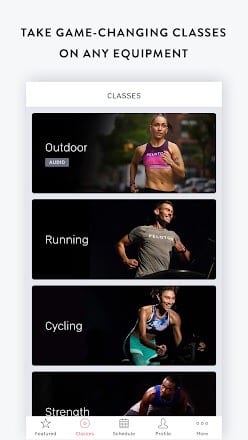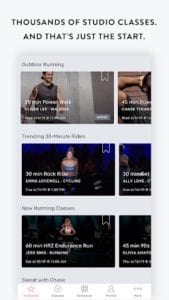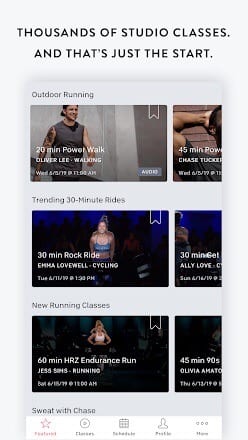 You will also be able to create your own programs based on your personal preferences.
6. Yoga – Track Yoga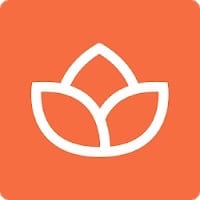 With the Yoga – Track Yoga application, you can do yoga wherever and whenever you want.
The girl drawn will tell you the right rhythm of breaths and exhalations. The application includes more than 200 poses. You can keep a class log to track your progress.
Features of the application Yoga – Track Yoga:
A very popular direction for today has been chosen. Although yoga is usually practiced with other purposes, it helps to get rid of extra pounds.
A set of simple asanas allows you to give a decent load to the muscles of the whole body: you feel trained.
Asanas are given in a classic sequence: first standing, then sitting and so on. At the same time, it is not difficult to master them. Emphasis is placed on the quality of the lessons.
There is a reminder of the workout, history of classes, you can keep a diary of weight loss.
This is a completely free application.
Exercises in this app are enhanced by a fitness component. Some of the exercises are only available for people with good stretching. The app matches the complex according to your physical fitness.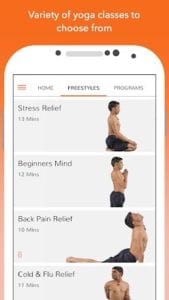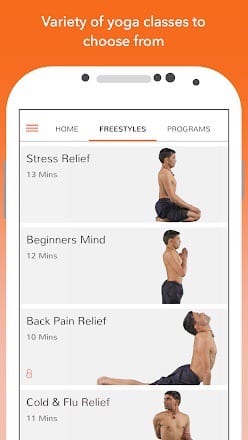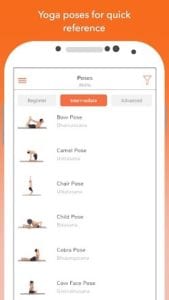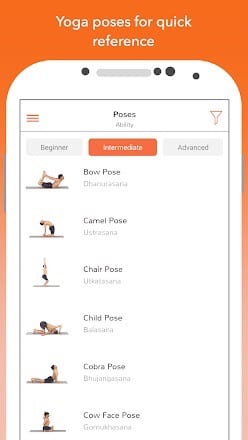 You can also track progress by schedules and by your own photos, which can be downloaded from the gallery.
7. Yoga International: Daily Yoga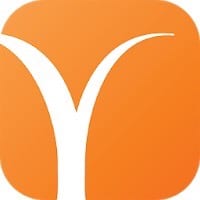 Yoga International: Daily Yoga is an application for busy people who do not have time for yoga at all but want to study.
In general, there is a useful complex for practicing after work, for relaxation. It is made simple and tasteful, nothing extra.
The application Yoga International: Daily Yoga is suitable for all categories of students – from basic to advanced level.
In the app, you will find 10 free yoga exercises for all occasions for balance. You will have the opportunity to strengthen back muscles, flexibility and much more.
Here you will find programs for beginners and intermediate levels of different duration. Special attention is paid to press, strength and balance training.
There are also excellent facilities for morning exercises and evening stretching. The app interface is intuitive and you can easily find the program for yourself.
The benefits of the application Yoga International: Daily Yoga:
Training in three yoga courses: vinyasa, Hatha or regenerating.
Video support for each workout.
Modern music accompaniment of classes with the ability to switch tracks.
Instead of a ready-made training plan and a list of exercises, you can choose a workout by duration.
Exercises must be repeated after the coach, so the timer is not provided here.
The application Yoga International: Daily Yoga shows how the muscles work during the exercises. There are 40 different positions that can be rotated by 360 degrees.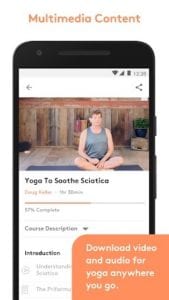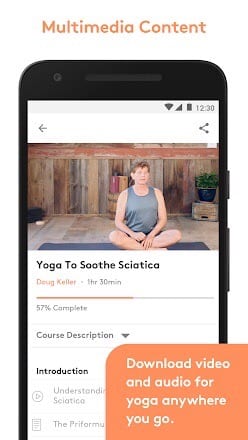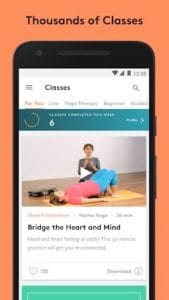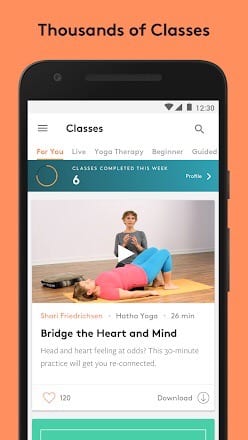 A special section is devoted to working out deep muscles. Ordinary asanas cannot reach them.
8. Cure.fit Healthy food, Fitness, Yoga, Meditation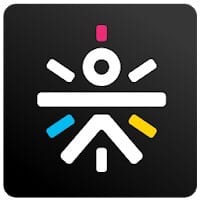 The Cure.fit Healthy food, Fitness, Yoga, Meditation app is most suitable for office workers who spend eight hours or more in a sitting position.
There are only 27 positions. But they are specially selected so that classes can take place right on the chair.
Besides the poses for 'office' yoga, there are two relaxation programs in the app, which is also a good idea.
There are also some simple exercises for those who often fly by air. There are 24 poses in the app, all aimed at restoring blood circulation in different parts of the body.
Features of the app Cure.fit Healthy food, Fitness, Yoga, Meditation:
Detailed voice and visual instructions for each posture
Learning how to take the right breath and exhale
27 different yoga sessions
150 detailed positions, with illustrations of correct posture and positioning.
Dictionary of poses containing descriptions and features of each pose
A training log where your progress is recorded and your progress tracked.
Methods of performing exercises developed by experienced yoga instructors
Ability to listen to music from your music library
It is a handy yoga app that will help you lose weight, improve flexibility and coordination. The training programs are designed for 3 levels of difficulty, each with a daily schedule.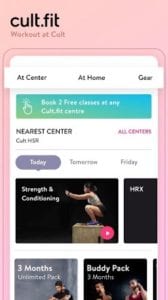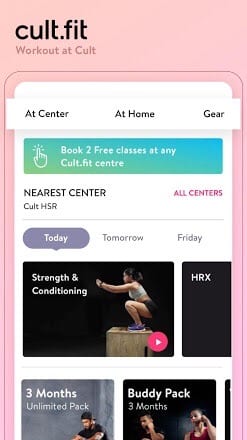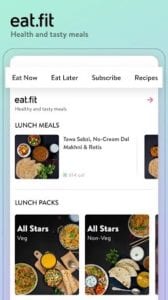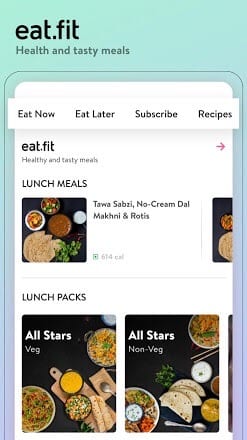 The app Cure.fit Healthy food, Fitness, Yoga, Meditation contains motivating achievements and instructions for correct breathing during training.


9. Yoga Workout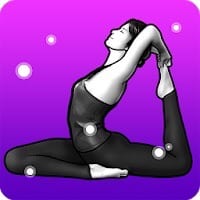 Yoga Workout is a useful app that will teach you the simplest yoga exercises and help you perform them correctly.
Simply place your smartphone or tablet in front of the mat and start the workout. The app will guide you through your yoga session from start to finish.
The start screen of the app lets you choose from three basic types of training. These training sessions have different durations and difficulty levels.
The starting level is 30 minutes, the average is 45 minutes and the expert level is 60 minutes.
Once you have selected the training level, you can start doing the exercises. Voice prompts from the app will help you do this. Beautiful music will create the mood and help you immerse yourself in the aura.
As you move from one activity to another, your phone will display the pictures of your current pose. With the "forward" button you can move to the next position.
With the "back" button you can move to the previous position. The "pause" button will stop the current exercise.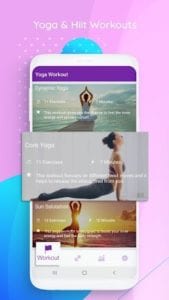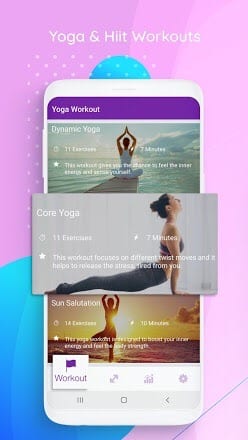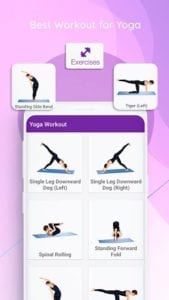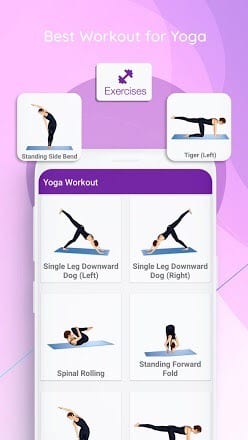 For those users who want to study more yoga postures, there is a special tab called Poses. Here you will find more than 150 poses with detailed descriptions and illustrations. All postures can be sorted by categories, subcategories, difficulty level, and title.
10. DDP YOGA NOW – Workouts, Motivation & Tracking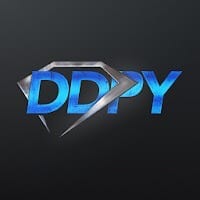 Thanks to the DDP YOGA NOW – Workouts, Motivation & Tracking application, you will be able to change for the better with just a few minutes of yoga a day.
As soon as you download the app to your phone and launch it, you will see a large home screen with a promotional video.
Using the right and left swipe, you will be able to see all the exercises that are available here.
Going to the left screen you can see the author of the application and exercises. You can also open this page by clicking on the letter "i" in the upper right corner.
Here you will also get answers to frequently asked questions.
On the first screen, there is an item that shows your progress level and allows you to open new training for free.
Once you have read all the information provided in this app, you can go directly to your training. If under the preview you see something that looks like a flower rather than a lock symbol.
Then your workout is available to you.
After clicking on this sign, the app DDP YOGA NOW – Workouts, Motivation & Tracking will ask you if you are ready to start training. After confirmation, the first video with the exercises will open.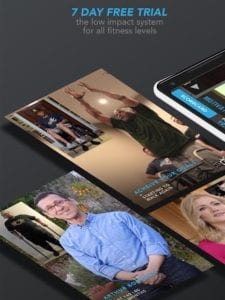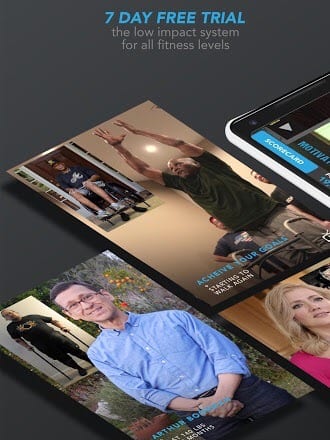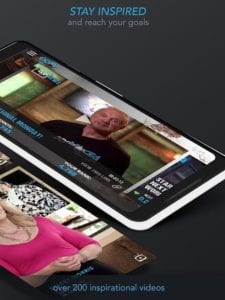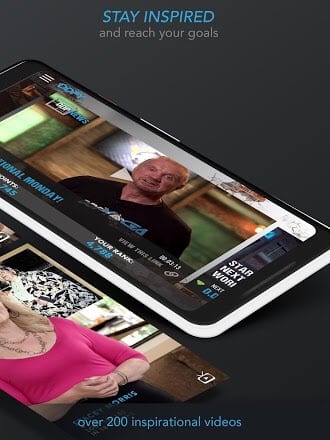 A nice man's voice will start to tell you how to do the exercises correctly. The video itself will show you all this. It will be shown against the background of beautiful mountains and untouched nature.
11. Simply Yoga – Fitness Trainer for Workouts & Poses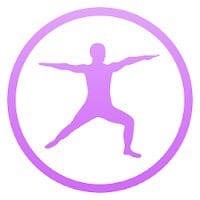 The Simply Yoga – Fitness Trainer for Workouts & Poses app will be an ideal assistant to both those who want to become a yoga coach and "professional" yoga.
It will allow you to create your own individual program. It is possible thanks to the list of 175 asanas with different variants and transitions.
You can change the length of stay in one pose. Add your own playlists and share your program with friends in social networks.
Descriptions and benefits of specific postures are also available in text format. You can also keep a log of your progress.
Maybe you don't have time to go to a group or individual yoga classes. Or you just don't feel comfortable doing it with someone else. No problem – you can always study at home.
In that case, this app will definitely help you. It allows you to choose from 20 unique courses that last 15, 30 or 60 minutes. The program will allow you to study beginners, intermediate and advanced yoga.
Besides, in this app for hatha yoga, there are 3 training programs of different complexity. You will be able to create your own training using a list of exercises.
Not only you can choose your own level of difficulty in the app Simply Yoga – Fitness Trainer for Workouts & Poses.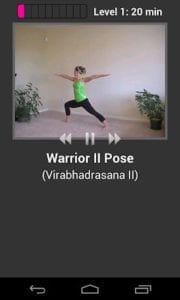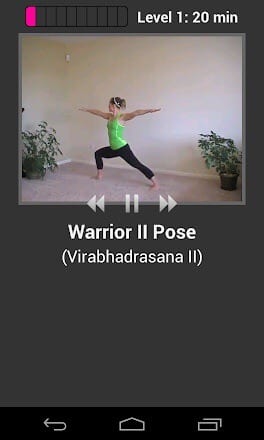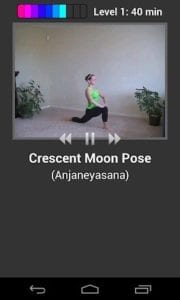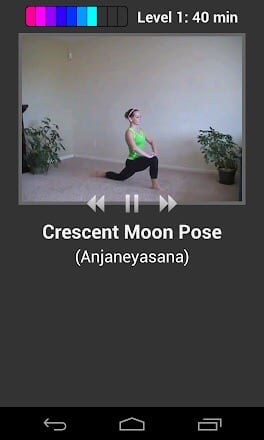 Here you can also set the length of each exercise, its preparation and rest period acceptable for you.
12. The Yoga Collective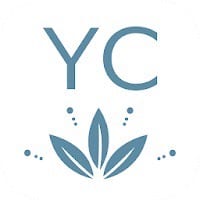 The Yoga Collective application is a handy and compact yoga assistant coach.
Working with him, you can choose from 300 asanas and breathing techniques. Watch a video showing the effect of each pose on individual muscles.
Exercise whether you are a beginner, intermediate or advanced yogi.
Yoga classes are very useful for the strength of mind and mental health. But, being in one position for 30 minutes is not enough to lose weight.
Build up muscle mass and achieve other success. This application will come in handy here.
It provides the opportunity to use a program that can teach you everything you need to keep your body in shape. In addition to a huge list of courses, you can also check out the positions.
All posts are designed by professional yoga instructors. A total of 40 courses and 300 poses are available, all for free.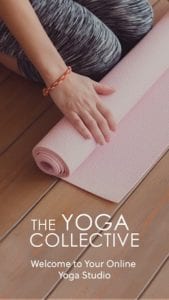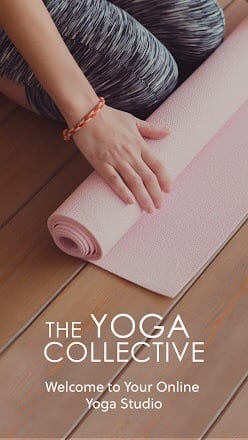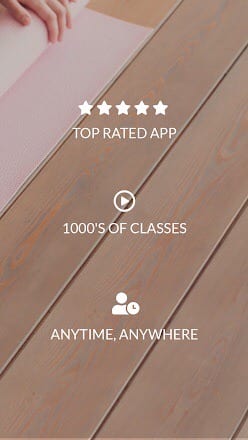 If you still haven't decided whether it's worth doing yoga with a trainer, try some exercises on your own. With this application, you can choose from 100 dynamic asanas.
13. Gymondo: Get Fit, Feel Happy. Fitness Plans & Yoga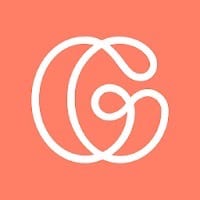 The Gymondo: Get Fit, Feel Happy. Fitness Plans & Yoga application focuses on stretching.
It will teach you how to correctly stretch, not static, but motion-based. By stabilizing the "correct" blood flow, you can switch to more complex yoga tasks.
Quite often people refuse to do yoga basing their decision on lack of time. In such cases, the application will also help.
It will allow practicing some asanas right at your desk. There are 27 poses and 2 relaxation courses available. They are designed specifically for people who lead a sedentary lifestyle.
Opportunities for the application Gymondo: Get Fit, Feel Happy. Fitness Plans & Yoga:
Everyday training packages for beginners.
Comfortable video support of training from the author of the application.
Possibility to pause or switch the exercise.
Description of the use of the exercise under each asana.
Every day a new philosophical quote from yoga masters.
Ability to download video and description of all the complexes by clicking on the link.
This handy and functional application is designed for all yoga lovers. There are interesting complexes for beginners and continuing users.
Also for those who have been practicing yoga for a long time and are looking for something new to the practice.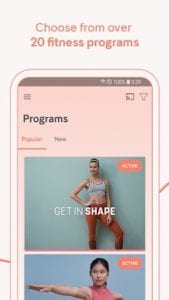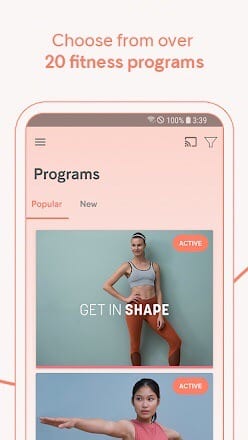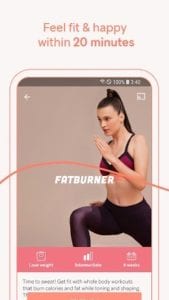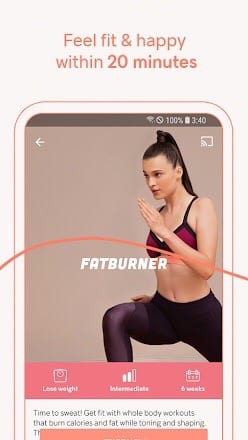 In the application Gymondo: Get Fit, Feel Happy. Fitness Plans & Yoga, you can choose not only the program but also the music. Also, you can manually set the duration of the training.
14. Yoga Challenge App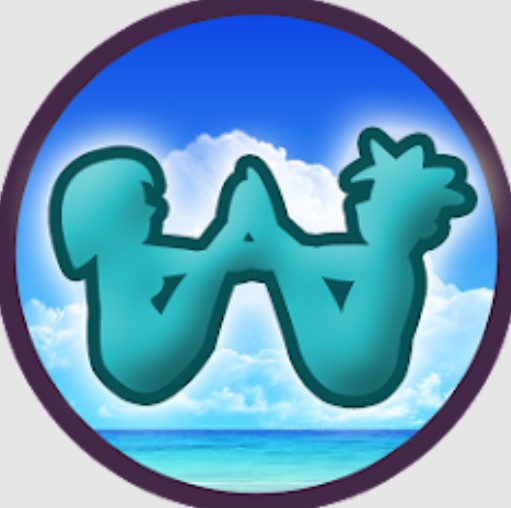 For those who spend most of their day in an office chair, came up with the Yoga Challenge application.
With it, you can get distracted by your favorite yoga without getting out of the office chair.
It offers 27 asanas and 2 mini-training sessions that you can do in a sitting position. They all aim to stretch and stretch, improve posture and relax.
Audio, video and text instructions help you perform each exercise correctly and efficiently. The Yoga Challenge
App also allows you to set up reminders that you are spending too much time without moving. You can find out that it is time for physical activity.
Even those who suffer from chronic lack of time cannot claim that they never get 5-10 free minutes per day. Thus, being busy is no longer an excuse for not being physically active in your life.
This app suggests that you should devote no more than 5 minutes to yoga a day.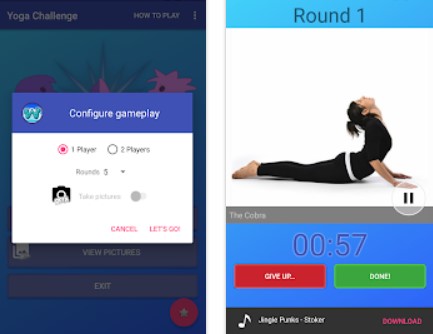 There are 350 mini training options, each of which can be done in this short period of time or even faster. They are ideal for beginners.
15. Yoga-Go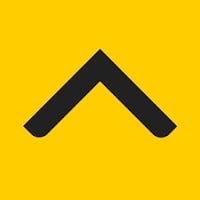 The first thing the Yoga-Go app offers is five trial virtual yoga classes to introduce you to the practice.
If you wish, you can increase the number of available programs. Select the right ones to suit your level of training and the purpose of the classes.
Clear illustrations, voice instructions, and relaxing music. All this will help to make your workouts efficient and enjoyable.
Benefits of the app Yoga-Go:
A daily workout schedule for 30 days.
Comfortable, animated workout support with timer.
Asanas signed in Sanskrit for easy training.
Coach's hints.
Exercises of different duration depending on breathing cycles.
Each workout is designed for 5-7 minutes.
In this handy fitness application, you will find a 30-day plan of classical yoga training. Every day there is a new complex, designed for beginners, taking into account the days of rest.
The training is built on the principle of "from simple to complex". It is necessary for skills development.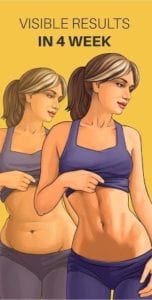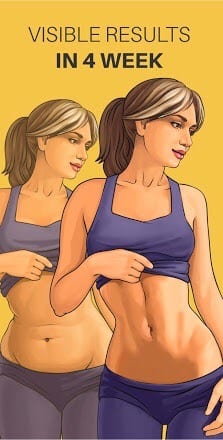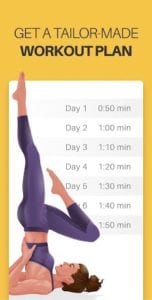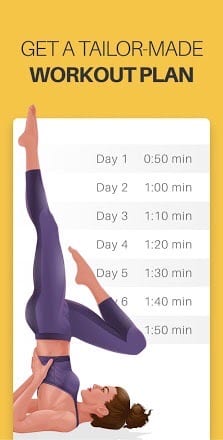 Then you can zero in progress to start over. Regular exercise not only improves flexibility. It also helps with back and joint pains.
You may also like: 8 Free drink water reminder apps for Androd & iOS