Solitaire has long been a good way to get away from your worries for a few minutes and relax your brain. In today's top, we have the best solitaire apps for Android & iOS 2023:
Pyramid Solitaire Saga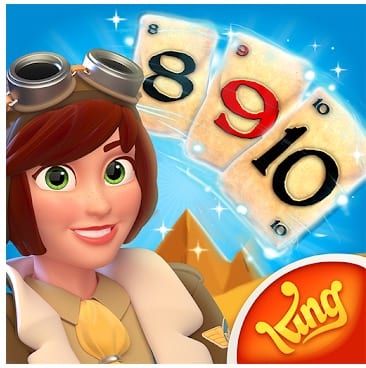 If you like games where you need to not only thoughtlessly tap the screen but also break your head, then do not ignore Pyramid Solitaire Saga. It is not only fascinating but also very beautiful, especially should appeal to those who rave about ancient secrets and treasures.
A young archaeologist Helena finds herself in Africa, in front of ancient ruins painted with images of the scarab beetle. To get inside, you need to unravel the secret and find a special key. The way to new discoveries is not easy, to get to the main goal you need to solve puzzles that look like solitaire puzzles.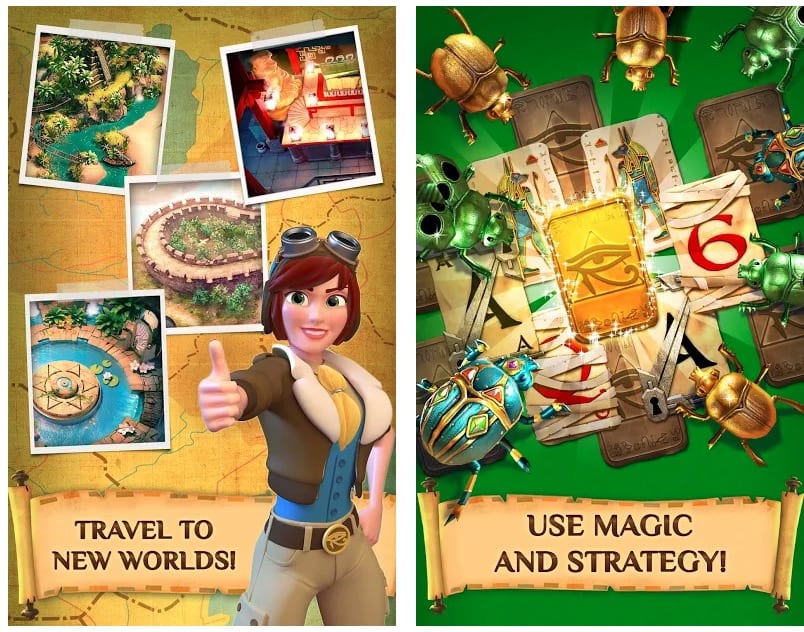 There are about a hundred levels, challenging and fascinating, and the graphic design is above all praise, so you can enjoy the atmosphere of ancient Egypt and touch history. If you pass the levels successfully, you can earn a variety of bonuses. The main goal is to find a scarab that hides under the cards. So don't be distracted by the surrounding beauty, and make every effort to solve the problems.
At the heart of the puzzle is a solitaire – a popular card solitaire. The mechanics of Pyramid Solitaire Saga is very simple: you and your opponent will have a deck of cards with one card upside down. The goal of the game is to collect as many cards in your deck as possible, provided that you can only collect cards if your card is higher than the previous one.
Using this game system, you will need to go through different levels and compare your results with those of other players.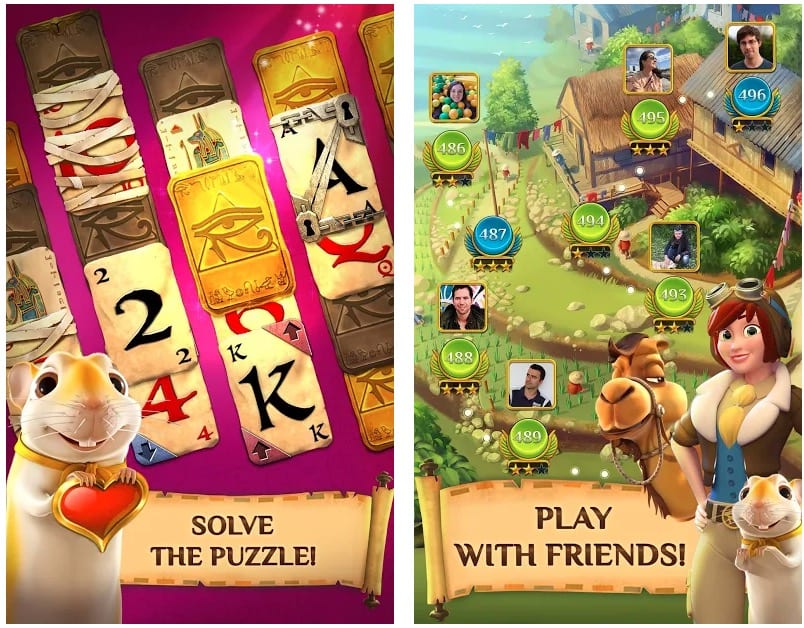 You may also like: 10 Best guessing game apps for Android & iOS
Fairway Solitaire Blast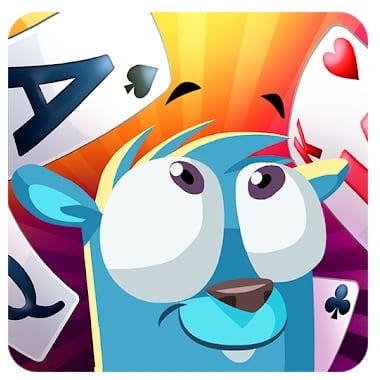 Fairway Solitaire Blast is a great variant of everyone's favorite Solitaire but in a beautiful, fairy-tale style and unique graphic design!
Designers of Big Fish Games studio as always tried their best to create this card game and you can enjoy the best game of solitaire genre!
There is a kind of storyline: you have to clear all golf courses from the cards, clearing all the cards as soon as possible. Do not hope that everything will be very simple – though it is a premium game in Solitaire, it is also difficult …
You can play with friends, you can pass a single company: there are about two hundred levels available with a bunch of tests, bonuses, and different complexity.
It's an interesting game to play. At least because the developers have worked hard to make simple and banal playing cards look attractive. In addition, there is a multiplayer mode. Here is a real competition in the skill and speed with players from around the world.
Fairway Solitaire Blast is a simple, but addicting game. Run such a game to pass a level or two, and then it turns out that more than an hour has passed. And as a time killer, it is incomparable. Try it for sure!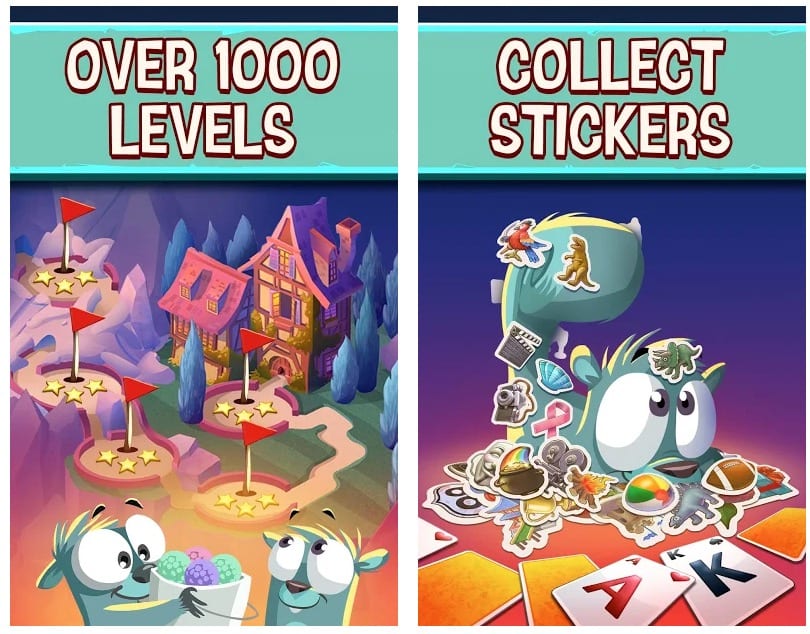 Solitaire Safari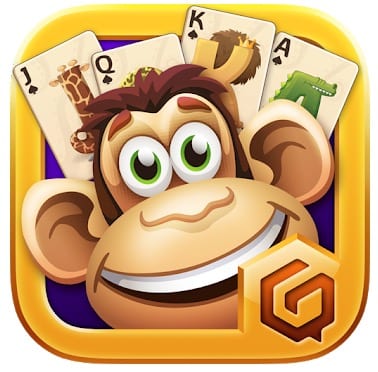 Solitaire Safari is a bright solitaire combined with an exciting adventure. Travel to hot Africa to find the rarest animal.
Together with the characters of the game, you will have a dizzying journey through the Serengeti National Park, where a strange animal was seen. In order to track it down, you will have to work with your head: go through arcade levels, get acquainted with the inhabitants of the savannah, use their agility and power to simplify the task.
Whoever is the first to find an unseen animal can get all the laurels. Luckily, the road to it is covered with hints, solving which you can get to the creature first. These hints are made in the form of unique levels with card tasks, a solitaire, collecting which you can get many bonuses and awards.
There are over a hundred exciting levels, cute animals, insidious poachers and incredible rewards waiting for you.
Link the game to your Facebook account and your friends can go on a journey with you!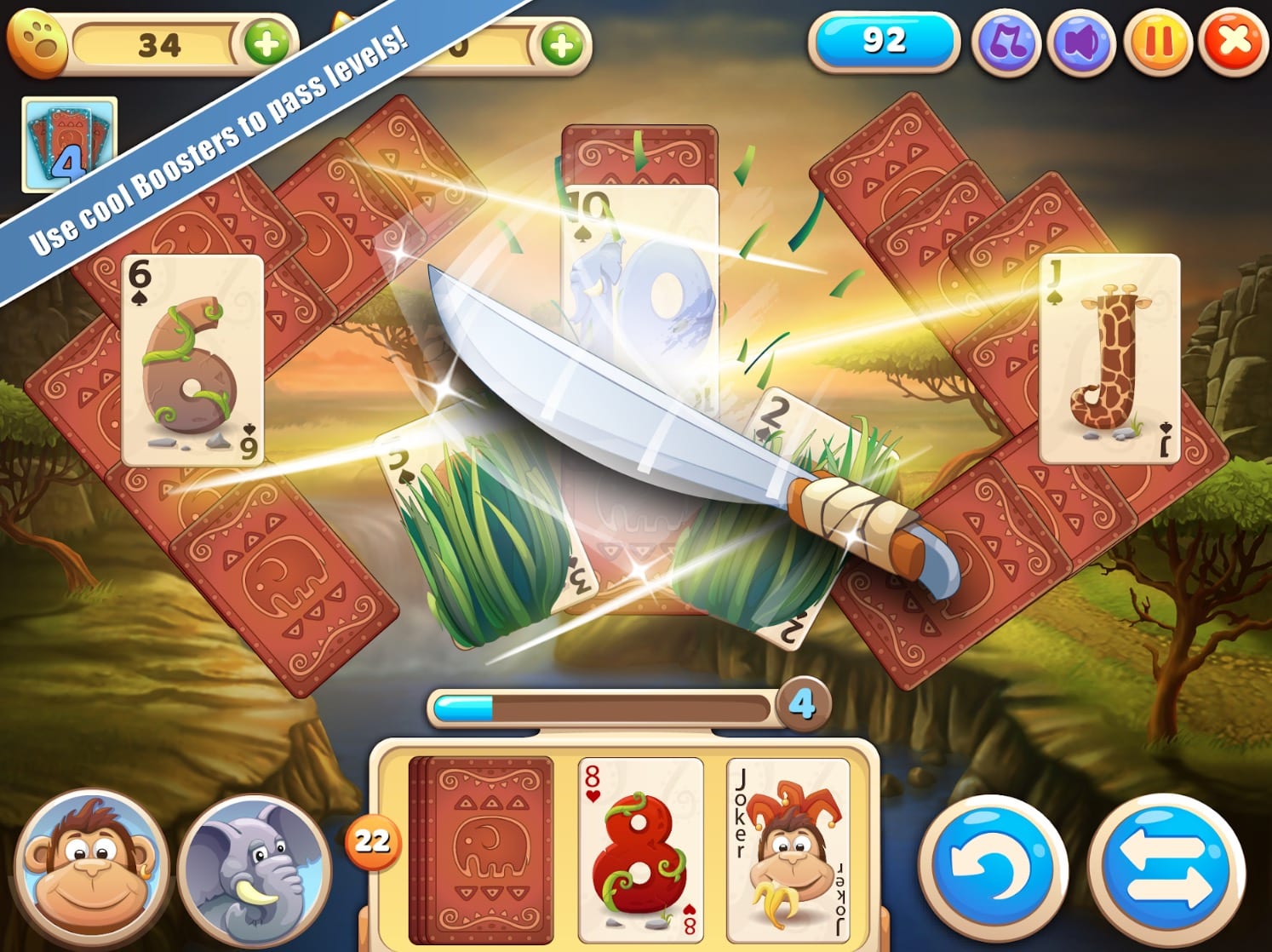 Solitaire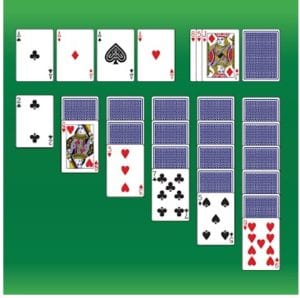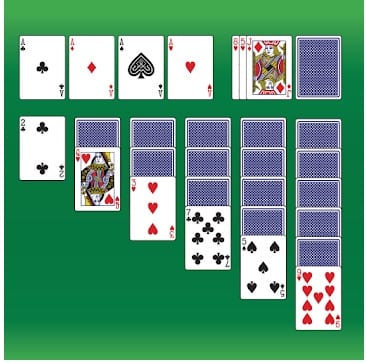 Solitaire from MobilityWare – free game number 1 for those who appreciate solitaire!
These are the same card games – solitaires, which we know almost from childhood, and the only application that has daily tasks!
Every day you get a unique task. Perform it and get a crown on that day. Earn trophies every month by collecting these crowns!
Play classic card games that you know and love. You'll love special decks with holiday themes in this game: Halloween, New Year's Eve and Valentine's Day!
The free Solitaire app from MobilityWare offers the most convenient management among all solitaire apps available on the market. Just try Solitaire and you'll feel the difference right away.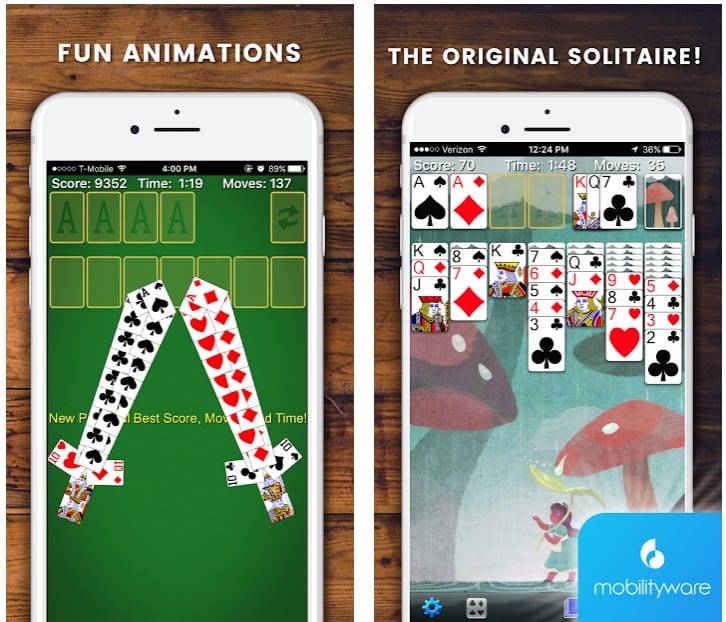 Solitaire Perfect Match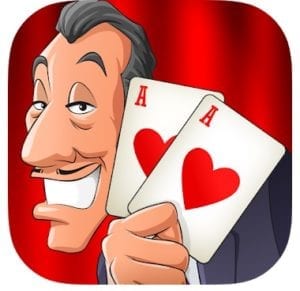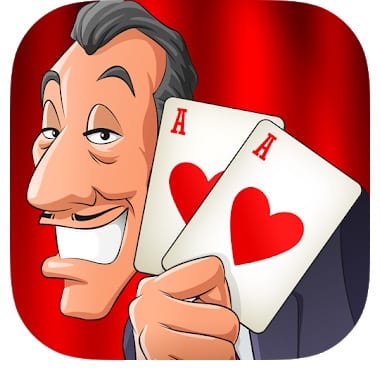 Do you like Tripeaks, Klondike, or Freecell? Then Solitaire Perfect Match is for you!
A brand new solitaire! Take the right cards to clear the table, get valuable prizes and compete with friends. And no rush!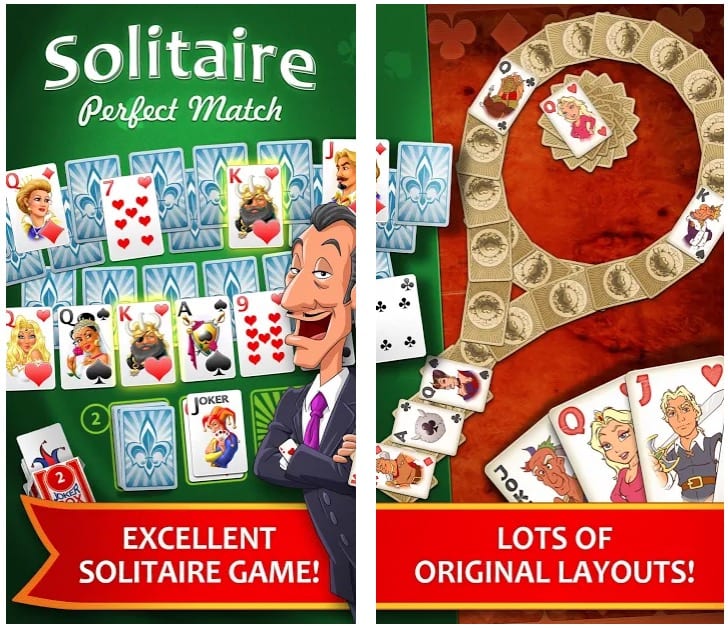 You will receive:
Smart and sometimes tricky ways to win. Yeah, you can just take the right cards. It's almost like mahjong. Or you can match the color, suits, cleverly use boosters and find IDEAL PARES to be the first!
Valuable achievements. You deserve them! Really valuable achievements bring coins on which you can buy useful boosters.
Useful boosters. With the award coins, you can buy boosters that help you pass and add even more features to the game.
Tournaments. Show the world your abilities and get a big win.
Original levels and maps. A lot of different and unique levels in which the pleasant bonuses hide. Carefully drawn original and classic maps.
Hours, days and even months of fun!
And this is just the beginning! Keep an eye out for updates.
Solitaire Treasure of Time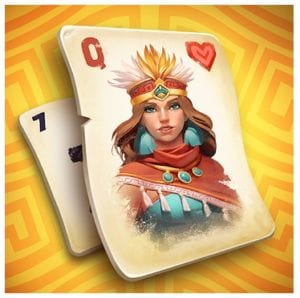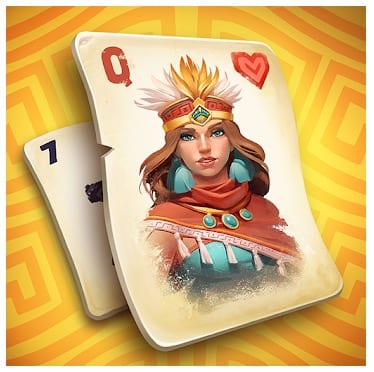 Tired of boring card games? Take part in an extraordinary expedition and discover the mysteries of an ancient civilization. An incredible adventure saga, original exciting plot, interesting puzzles, and charming characters await you!
Cute and smart dog Arnie is already ready to help you!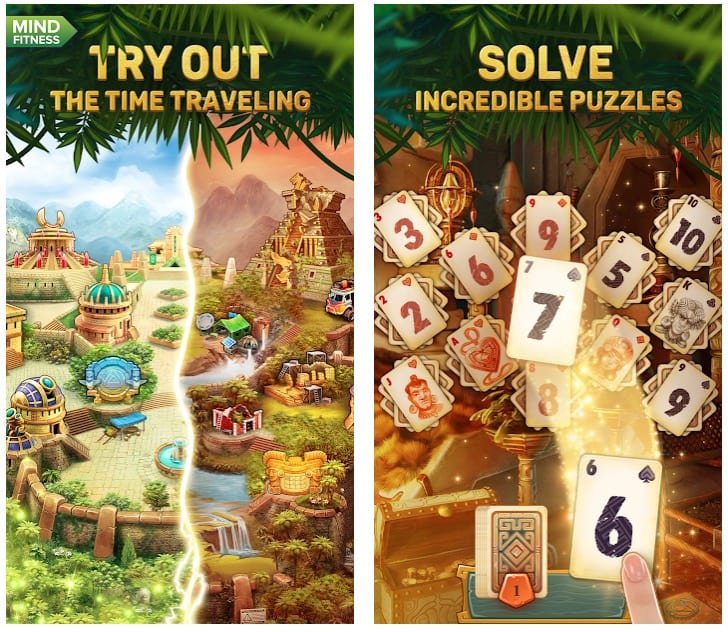 In the ruins of a great temple, a chest with a mysterious key is found. What kind of doors does it open? Local guide Ruby claims that this magic object can open the gate to the past…
What's so remarkable about the game world?
Time Portal – complete solitaire in the past and present to solve the mysteries of ancient civilizations.
More than 300 different solitaire games – from simple classics to incredibly difficult ones!
Many great collections – collect rare artifacts and discover the real history of people lost in time.
Different game modes such as reaction-based blitz puzzles, massive solitaires that require patience and attention. There will be no time to get bored!
A never-ending adventure! Explore distant mountain peaks, explore mysterious pyramids full of spiders and scarabs, find the king's tomb and shuffle through thousands of card decks for answers to the most complex questions of history.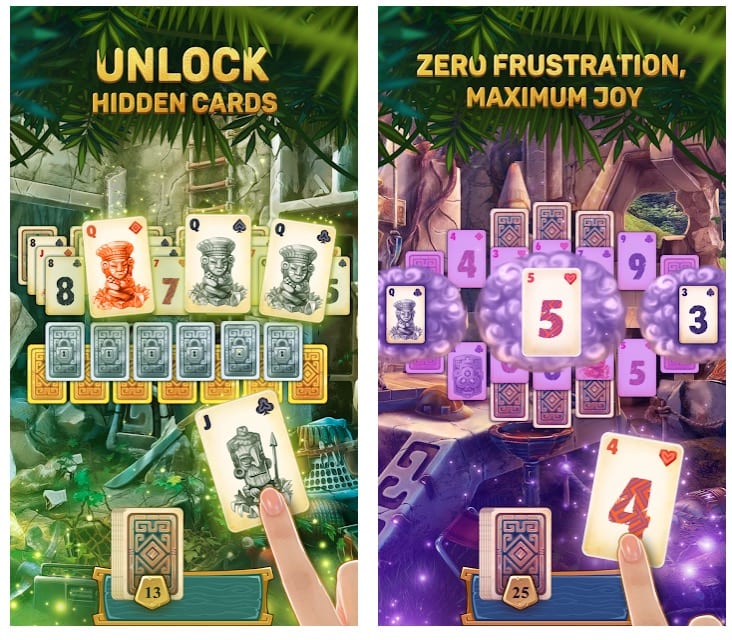 Solitaire – Island Adventure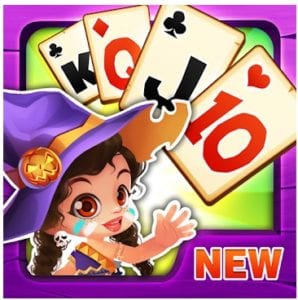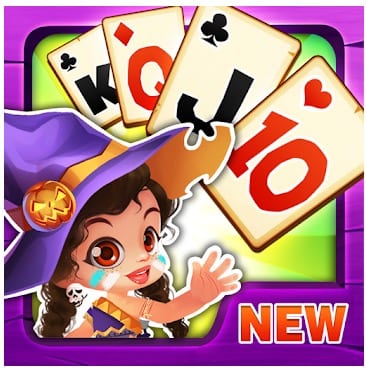 Solitaire – Island Adventure is a great game, filled with interesting stories and entertaining tasks.
Users have a choice of many different solitaire games, among which there are many famous: Spider, Solitaire and other, no less exciting and breathtaking.
You need to download Solitaire – Island Adventure and collect as many different combinations as possible to win card battles.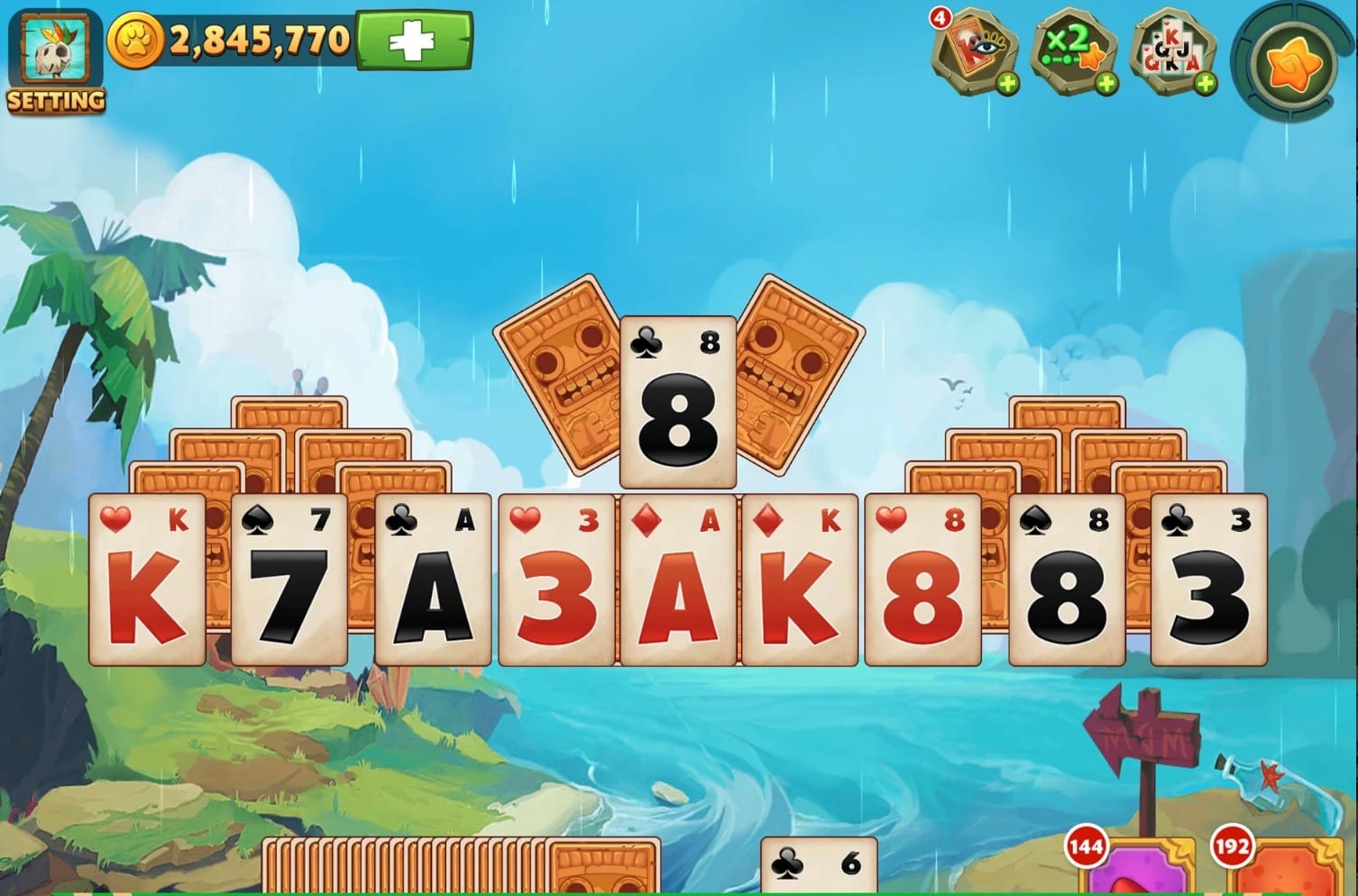 Gaming opportunities:
Bright unique interface and gameplay design;
Interesting quests and the opportunity to get exclusive rewards;
Plenty of additional mini-games with colorful characters;
An unimaginable number of the most famous and beloved solitaire games.
You will have to go through a lot of different levels with a magical atmosphere full of bright colors. On each path, users will face all sorts of dangers, and every day it will be possible to try your hand in a kind of quests and get rewards for winning.
Play, develop your skills and thinking abilities, the main thing is not to lose!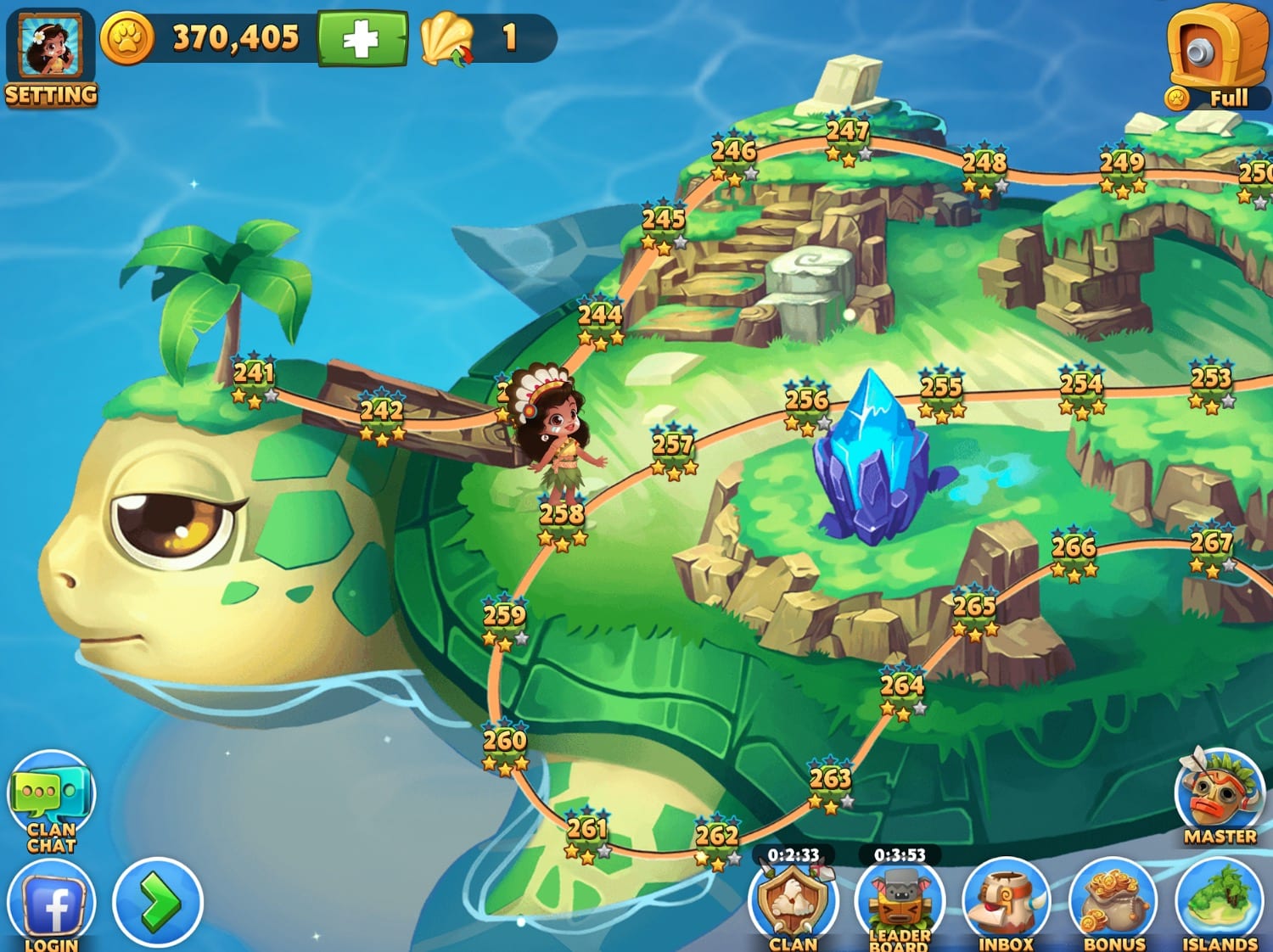 Solitaire Dream Forest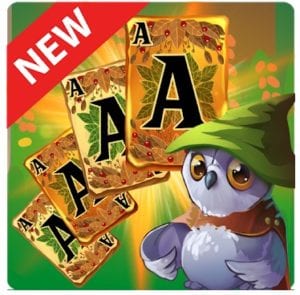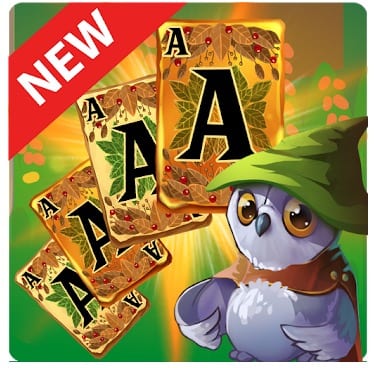 Solitaire Dream Forest – immerse yourself in this amazing world, breathtaking your mind with a real daily competitive spirit. Download and enjoy the magical atmosphere!
After downloading the game, you will find yourself in the world of the forest, filled with free wild beasts.
You have a great variety of daily challenges. The atmosphere of a classic solitaire awaits you. Keep an eye on the cards on the table and get what you need. Collect combos and get great awards. The magnificent design of game locations doesn't leave anyone indifferent.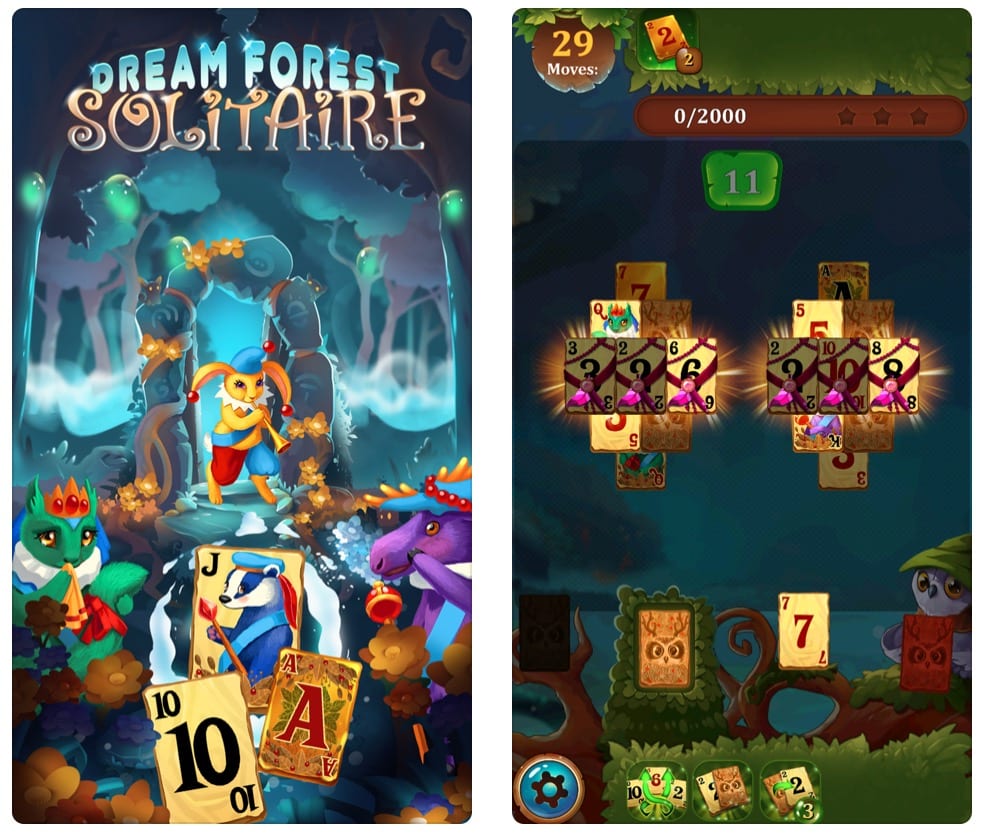 Solitaire – Grand Harvest – Tripeaks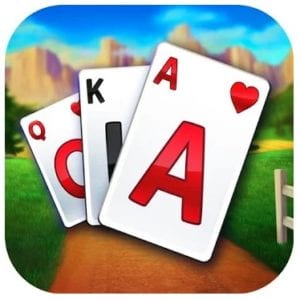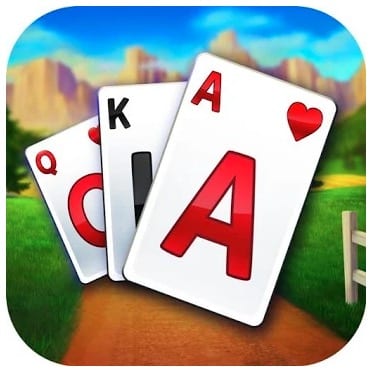 This application will allow you to play various card games. You will have to pass interesting levels, which are several thousand in the game.
As you progress through the different levels, and you begin to earn money, you will begin to unlock different areas of your farm, where you can grow all kinds of vegetables that will bring you even more income.
Solitaire – Grand Harvest is classic solitaire with excellent graphics and beautiful countryside entourage during the harvest. Hundreds and hundreds of levels of different complexity await gamers.
Even if you have never tried this kind of solitaire before, thanks to the schematic hints you can master the gameplay in just a couple of steps.
The game from the young studio Supertreat is insanely colorful, the background is magnificent nature with snow-capped mountains, green meadows, farmland and buildings, and the background is not just music but the gentle chirping of birds.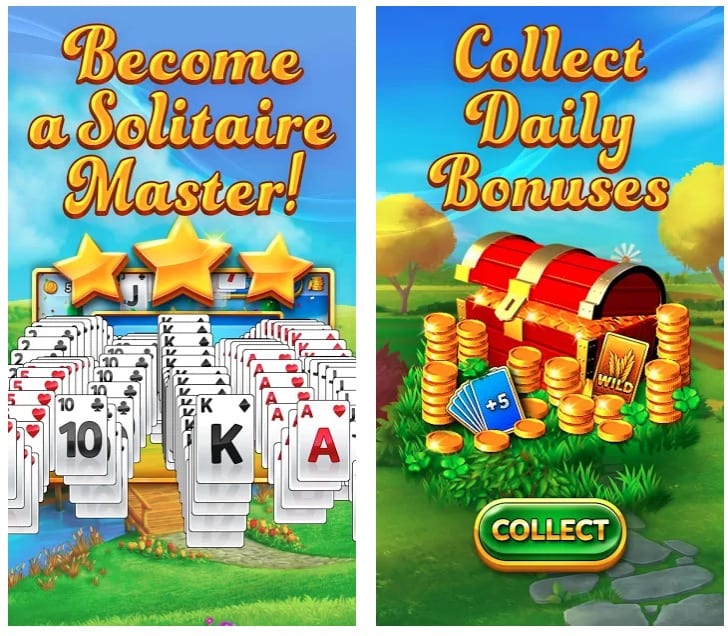 Solitaire TriPeaks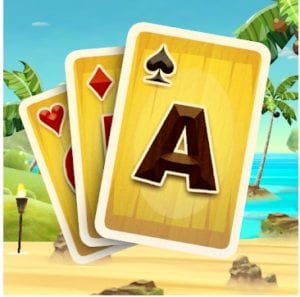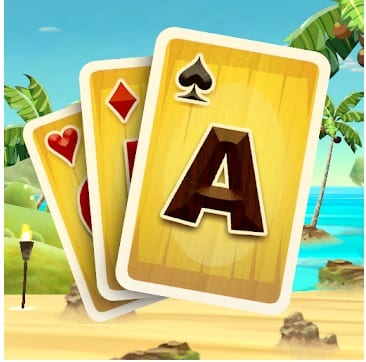 Solitaire Tripeaks is a free solitaire containing more than 1800 levels, the number of which is constantly growing. Join the club and collaborate with your friends or play alone.
Travel the island together with a faithful guide and his dog. Use amps and beware of traps to get points adapting to changing environments. Explore different routes for new adventures.
The game has excellent graphics and various background illustrations, which will surely please your eyes. All details are perfectly drawn, so it is a pleasure to play.
Excellent sound effects and colorful animations from the developers will make the gaming process as comfortable and pleasant as possible.
The game allows you to share your results with friends online, and break their records. The game has many different bonuses that you can get just for passing the levels. You will also get the game currency, which you can use for hints and getting various bonuses.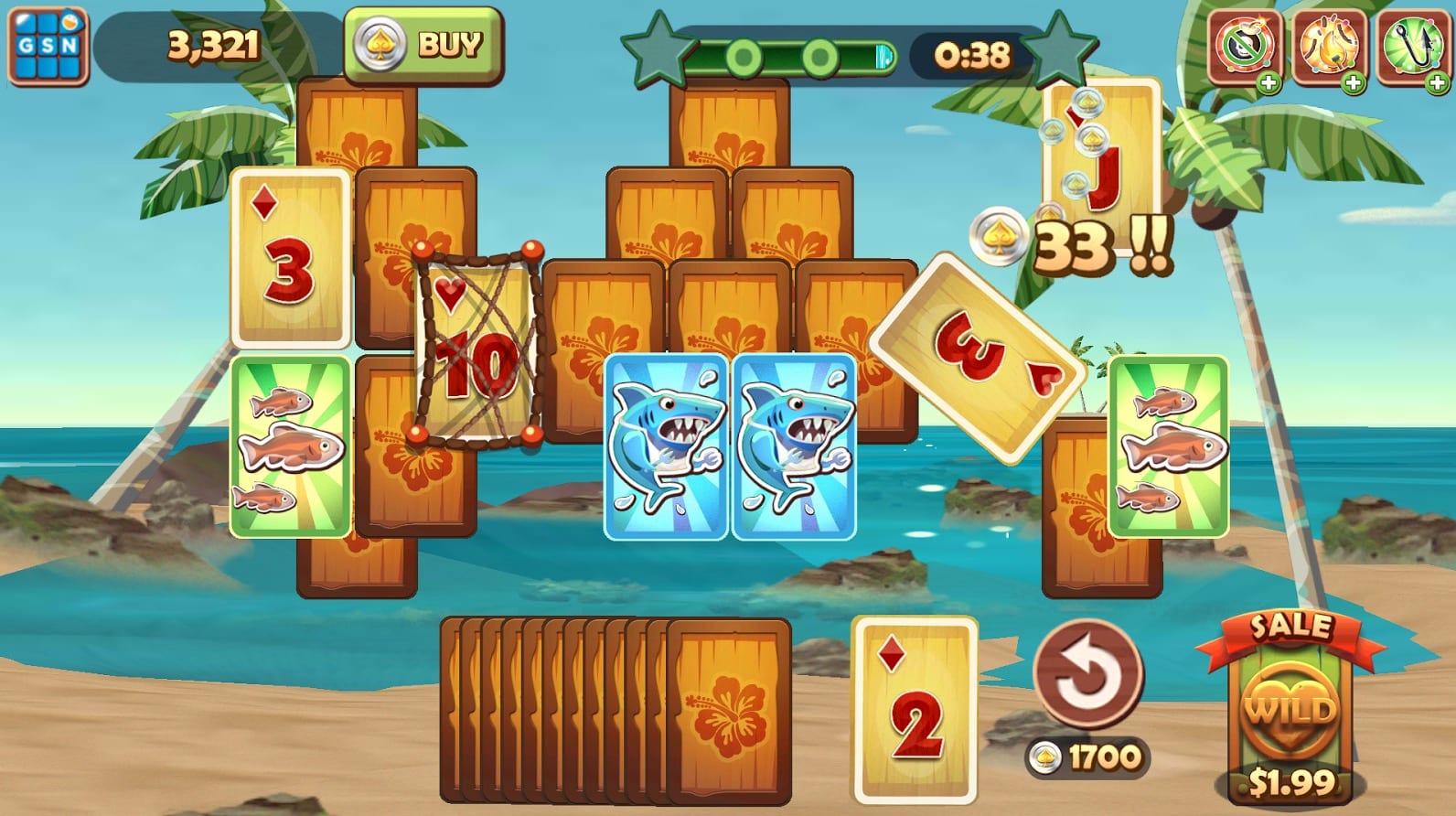 Solitaire Atlantis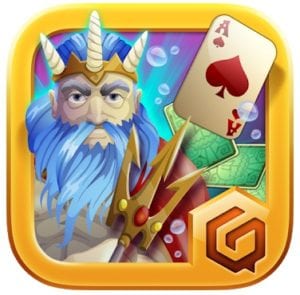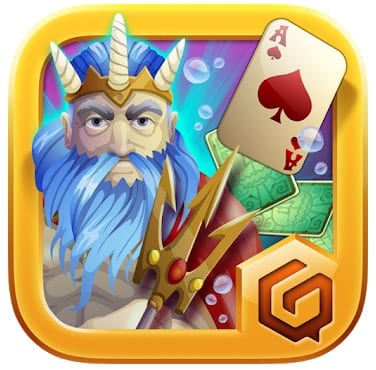 Solitaire Atlantis is an ocean floor solitaire now on your smartphone or tablet. Download and immerse yourself in the mysterious atmosphere of once lost Atlantis.
Atlantis is in danger in the face of an ancient evil. All forces of the defenders of the underwater kingdom are raised, but they can not stand before the army of darkness alone.
A great deck of power has been sent to our world through a portal. Those who have mastered this magical element can overcome evil. Two adventurers stumble upon a magic deck and come into this conflict.
Help the heroes and apply your skills of a solitaire player in a dangerous place called Atlantis. Download applications and restore the balance between good and evil!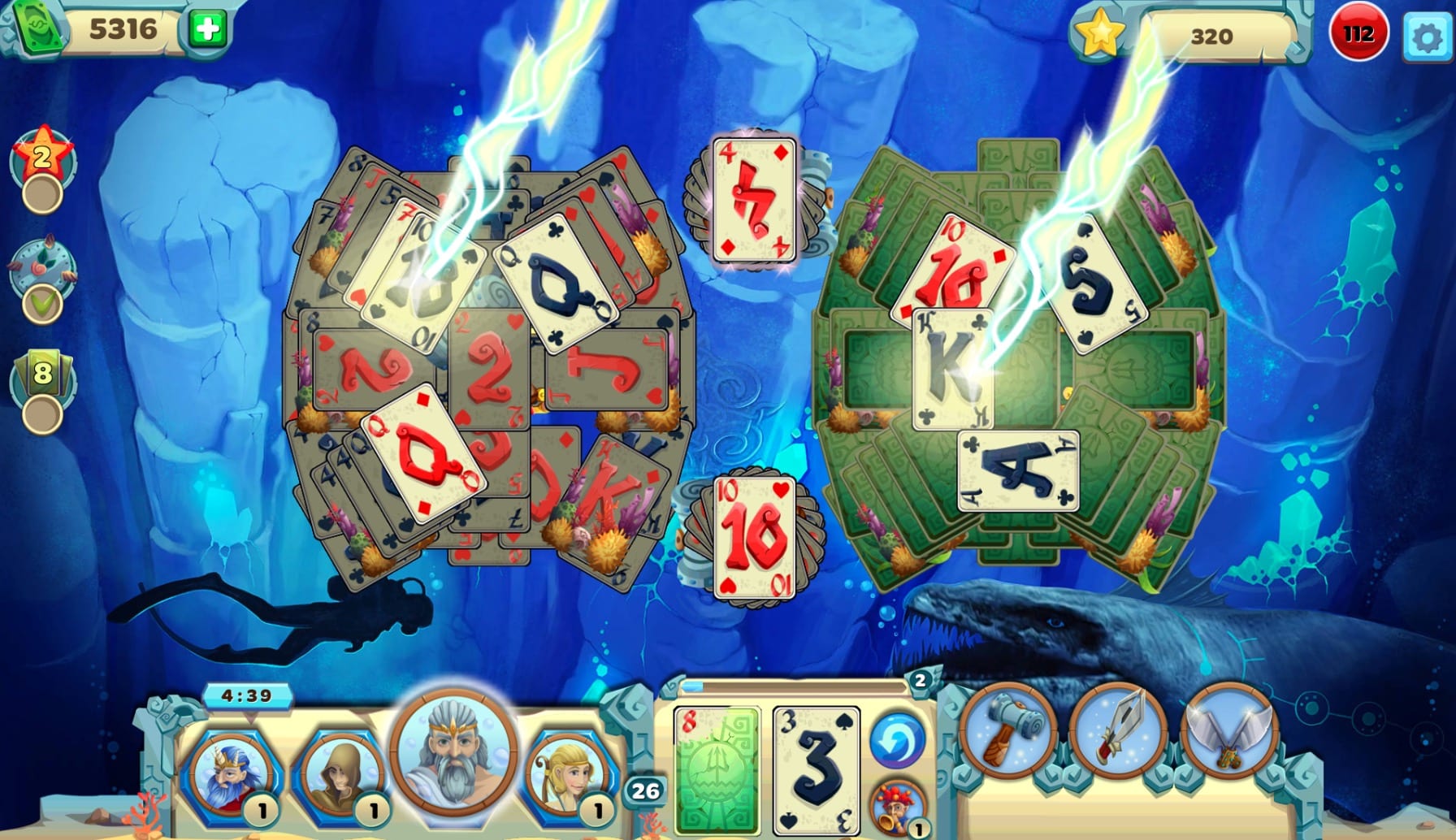 Solitaire Tales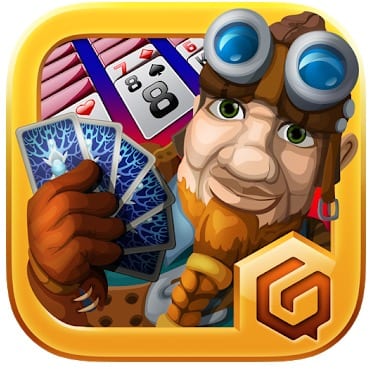 Solitaire Tales is a colorful game, which is a collection of card solitaires, united by one dizzying adventure.
The terrible thing has happened: the insidious villain Deckromancer has stolen the legendary Deck of Power from the Royal Treasury. You can't let such a powerful artifact serve evil, so you have to go on an urgent journey.
On the way, you will meet bright fairytale landscapes, funny characters, terrible monsters, magic, and adventure. And to overcome all the difficulties the legendary Deck of Power will help you.
Complete a variety of solitaire to defeat enemies or clear your way. Use magic bonuses for any difficulty you encounter. Become a Solitaire Master and save the Magic Land!
Solitaire Ocean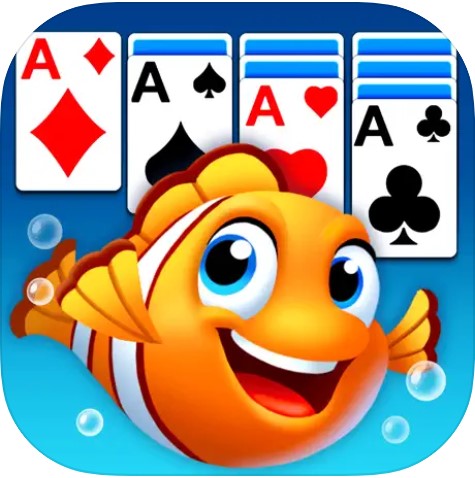 Solitaire Ocean is an attractive card application. A game without age restrictions and with a bright design.
High-quality colorful graphics will make you return to the gameplay again and again. This wonderful puzzle game offers you to get into the water of paradise and get acquainted with the locals.
Collect cards one by one and complete the tasks. In general, there is nothing particularly difficult. It's easy to control.
Receive rewards for your efforts and leave comments about your experiences.
In Solitaire Ocean you have to save the little fish and win the game. In addition, you can collect bonuses, participate in events and gather collections of fish.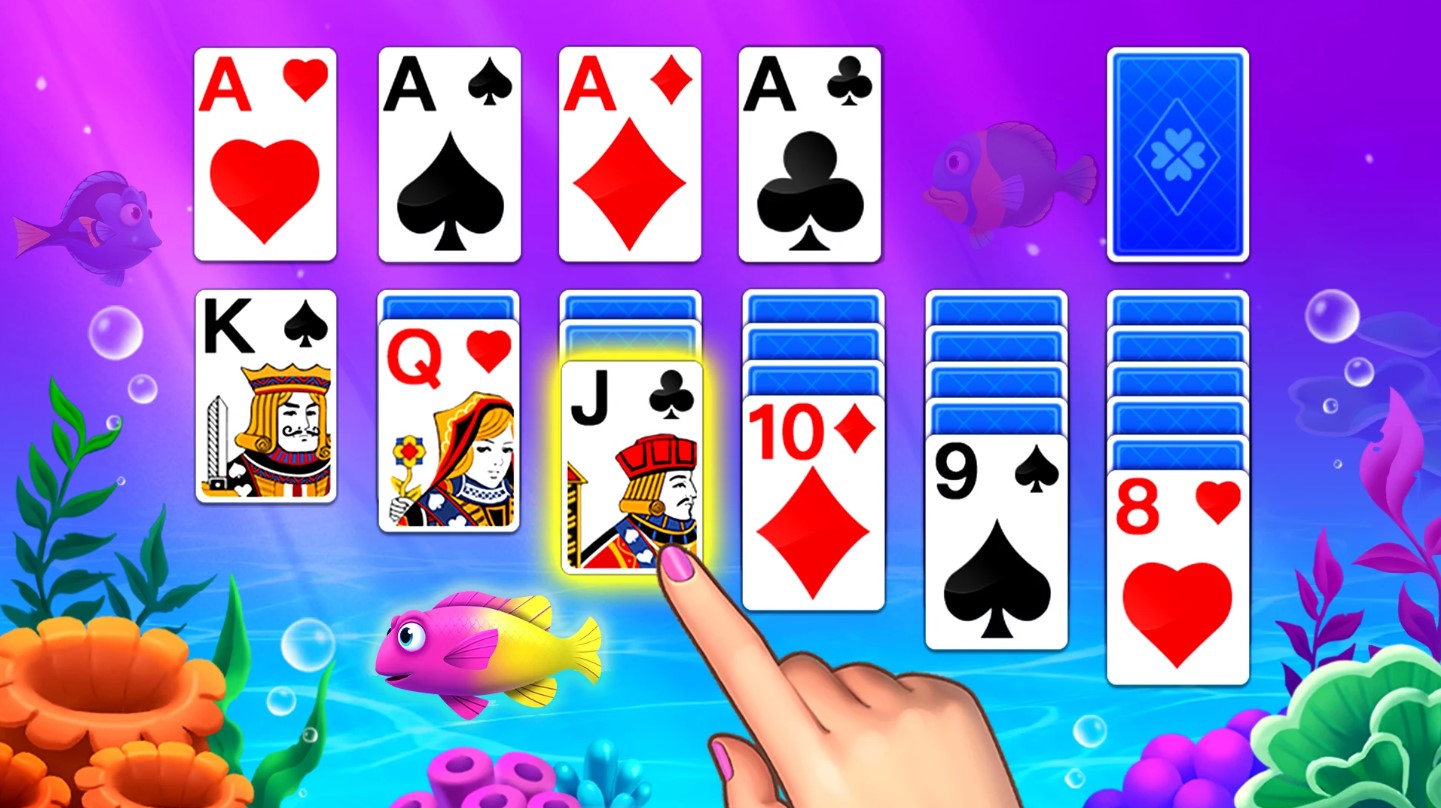 Princess*Solitaire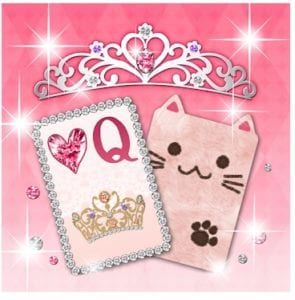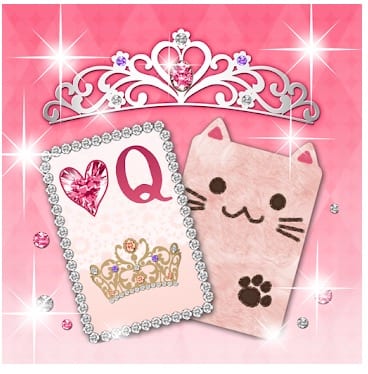 Princess Solitaire: Free Pack is solitaire for girls filled with a lot of jewelry, sparkles, and cute animals. Play everywhere and always by simply dragging and dropping cards!
The application is conceived and developed especially for princesses. Every lover of jewelry and animals will be pleased with the visual design of this style.
The developers have prepared a full deck of original and unique cards. Combine the backgrounds and the card's design.
There are four cool dress themes:
Jewelry;
Animals;
Chocolate;
Fantasy.
The application contains the most popular solitaire games like Klondike, Spider and other 28 varieties.
Download and open a wonderful application created especially for you!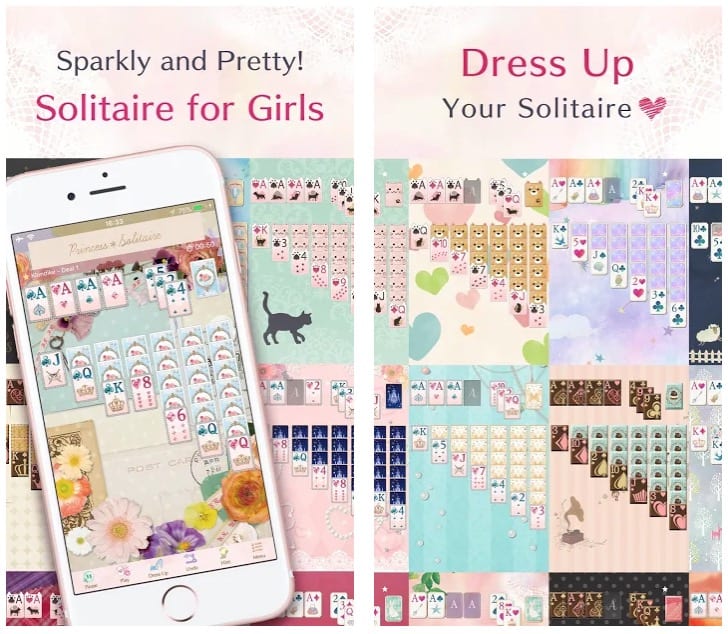 You may also like: 10 Best farm game apps for Android & iOS
Solitaire Story – Tri Peaks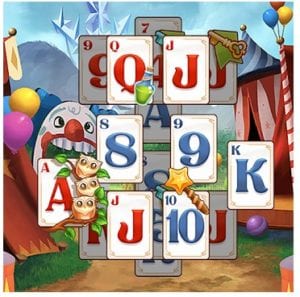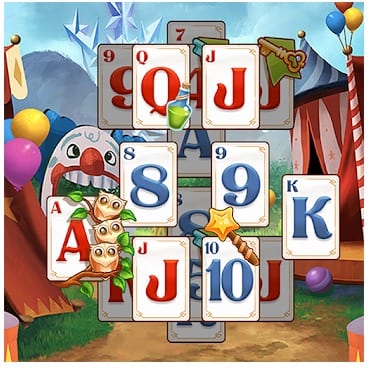 Solitaire Story – Tri Peaks – are you ready to enter an amazing adventure in card game?! Every fan of solitaire can find something interesting for himself.
A wicked witch has challenged you. You have to go through fantastic places, set records and defeat the witch and the dragon. Wander in the Enchanted Woods, take a rest at the Dragon Falls.
Your main task will be to defeat the evil witch, who has a magic deck full of tricks, illusions, and secrets.
No time limits and completely free. There are over 800 levels waiting for you, the number of which is constantly growing. Test your solitaire skills as a master. Make five good moves in a row to earn extra bonuses. Amplifiers will improve your game performance.