MMORPG (massively-multiplayer online role-playing game) is a game genre that makes any player appear in a fantasy world in a particular role. The main distinguishing feature is that you will need to cooperate with (or fight against) various characters controlled by other players online.
Games of this genre will be especially appropriate for those who want to plunge into the atmosphere of a game process. Apart from deep gameplay, interacting with other people from all over the world is so exciting.
Because of the extreme popularuty of MMORPG, both Google Play and App Store offer hundreds of options to install. However, the Apppearl team has chosen only the best of them. So let's enter into reviews.
1. RPG Toram Online – MMORPG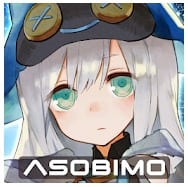 More than a dozen million people already enjoy the game process in RPG Toram Online. What is more, it is awarded the Editors' Choice. Why is this game so recognized?
According to the plot, the nation has split into 4 clans. You will meet representatives of these tribes and explore the world via a series of adventures. The story is full of mysteries, which makes the game even more stunning.
As for the gaming process, the game's system is "Skill Tree". It means that it will be up to you to decide how to develop your character. Also, creating combos for batling styles will be available.
When it comes to talking about the character, all the opportunities for creating must be mentioned. Taking all the parameters and options into consideration, the developers claim that there are more than 500 billion combinations possible. That's why you will have a chance to fully customize your character.
The same can be said about a weapon. There is a great choice of items available for customizing.
As you create your character, it will be high time to start the game. You will be able to play with various users, including your friends. What is more, interacting with people from various countries is also an excellent experience.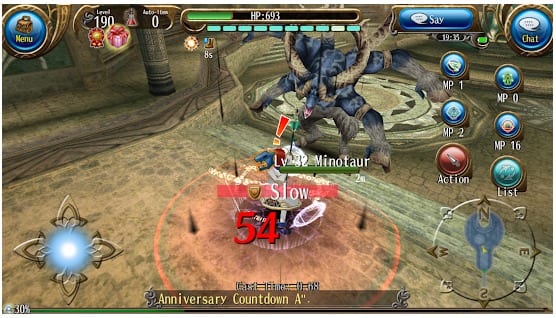 2. Old School RuneScape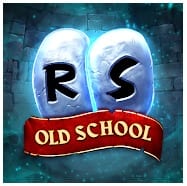 We guess you've heard about the RuneScape game. Well, here is the second release of it called Old School RuneScape, which is also on the top.
The game consists of quests to discover. It can be done individually as well as a member of a group of other players. Apart from the tactics, you will need to master up to 23 skills to succeed. Terrifying dragons, volcanic monsters, tyrannous vampires, and other enemies are waiting for you.
Besides, there is an important tech detail regarding cross-platform gameplay. Thus, no matter which device (or even PC) you use. The game will let you switch between them with no difficulties.
One more advantage is that the game's developers consider the players' opinions. Thus, they conduct polls to analyze this or that issue or introduce a proposal. In case more than 75% of users vote "For", the idea comes true. This approach is great, isn't it?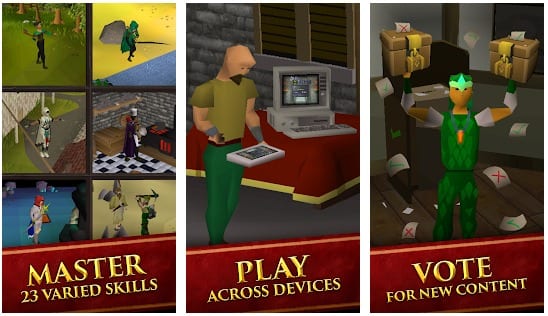 3.
RebirthM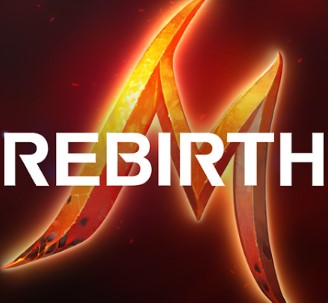 The next game that is worth being installed is RebirthM. Again, so many users find it amazing. In addition, it will be so suitable for those who are fond of classic RPG games.
The first thing that strikes the eye is the stunning 3D graphics. It makes the gameplay even more delightful. The whole game is also worth praise. You will be able to choose a hero of different classes to fight for. Gradually, by developing the skills, you will become powerful enough to win.
The variety of gameplay will be so wide. Thus, you will be able to associate with your friends, take part in PvP fights with adjusted attributes, train Monsters, and so on.
Are you interested in customizing a character? Well, you will be able to make every little detail fit your taste. That's why the game fully meets your requirements.
There is no need to think over whether you download the game on your phone or PC. Combine it! All you need is to install one of the 15 Best cross-platform Android-iOS-PC games.
4. Tales of Wind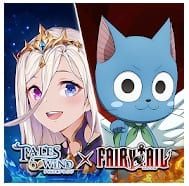 One more game for anime-lovers is called Tales of Wind. What is it about?
It all happens in the city of La Place, which is enveloped in evil. Your mission is to turn the light back by destroying the monsters. It remains to choose whether you want to fight alone or with a team. By the way, there are also tasks for 2 players only.
Talsong about the modes in detail, the game combines shooting, racing, quiz, and more than 20 different casual modes. Apart from this, you will have a chance to demonstrate your skills in the Real-time PVP Arena.
Here is the way how your character will be equipped. We can't imagine an MMORPG without a tremendous weapon. The choice of it is so great in the game! Apart from this, it comes with a bunch of possibilities to customize your character outfit. Plus, accompanying his or her with a pet or mount will also be possible.
What about the Guild? Well, it is supported in this very game. Numerous events, battles, and parties are the thing that you will definitely like.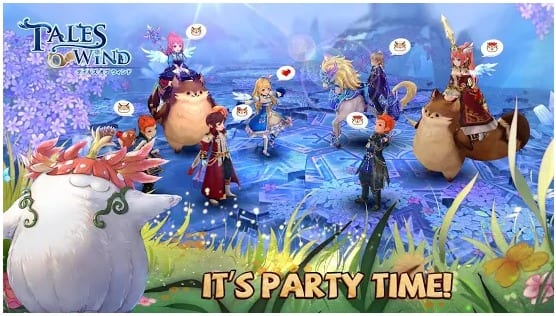 5. AdventureQuest 3D MMO RPG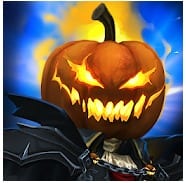 Here is one more game that we can't help including on this list. It is called AdventureQuest 3D MMO RPG.
Right after you launch the game, you will be able to fight against the most terrible boss monsters. All you need is to create a character, fully customizing him or her. Also, the collection of weapons is so amazing (swords, scythe blades, fidget spinners, wands, etc.). One more thing is that you will have a chance to transform into a mysterious animal to move faster. That sounds cool.
As for the gameplay, a player will be able to collect classes (Necromancer, Paladin, DragonSlayer, Ninja, Rogue, Warrior, Mage) and switch between them anytime. Then, you can play solo as well as in a team of 2, 5, or 20 players. Choose the one you prefer and bear away the palm.
By the way, the game can be used on multiple gadgets. That's why continuing a game from other devices will be as convenient as possible.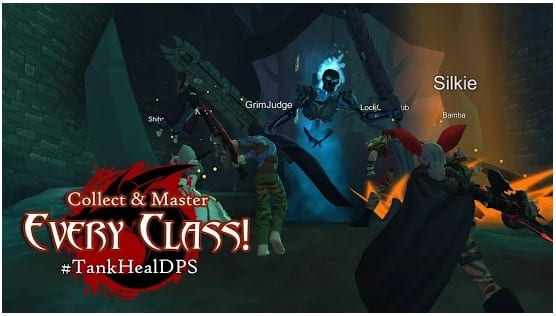 6. Order & Chaos Online 3D MMORPG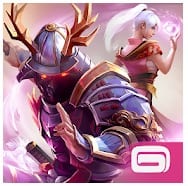 The next game providing a player with fantastic experience is called Order & Chaos Online 3D MMORPG. What is it famous for?
Well, the developers have done their best in every aspect of the game. Let's start with the character-creating process. As usual, there will be tons of outfits, accessories, weapons, means of transport, and crafts (8000+) to choose from. Of course, customizing an appearance will be an integral part of creation. Then it comes choosing a race (Elves, Humans, Orcs, Undead, and the Mendels). The last step is to select skills. Believe it or not, there will be more than 15 000 of them in the game. Character creating has never been so comprehensive.
As usual, you will be able to play alone as well as to cooperate, fight against, trade, duel, and so on. There are so many options for interacting. These varieties will make the performing of 1500+ quests even more exciting.
Finally, the app will allow you to feel yourself a leader by forming a guild. Gain dramatic success to reach the giddy heights of Haradon.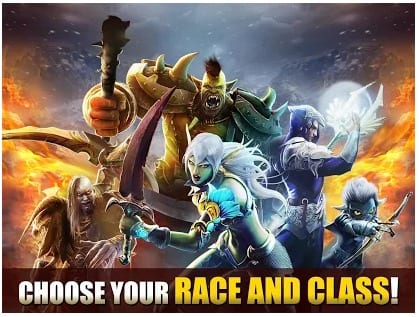 7. Grow Stone Online : 2d pixel RPG, MMORPG game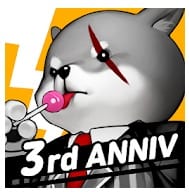 One more worthwhile game is Grow Stone Online. Undeniably, if you like pixel games, it will be the best choice to install.
Apart from pixels, the game resembles any other MMORPG game reviewed above. We mean, you will be able to take part in various kinds of fights, combat for this or that clan, interact with other players, hunt monsters, enjoy in-game parties, and so on. And of course, don't forget about the ritual of customizing a character and choosing an armor for her or him.
As for the distinguishing features, we want you to pay special attention to 2D retro graphics made of pixels. Secondly, the developers are so generous with unique gifts and bonuses for players. Isn't it an additional reason to install this game?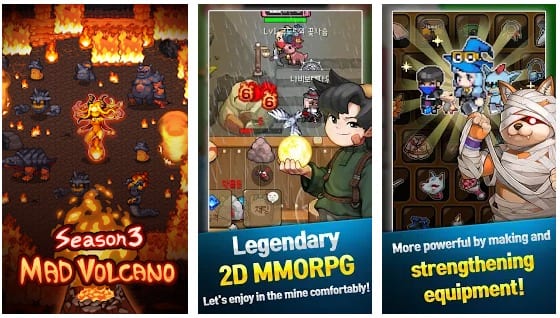 You may also like: 10 Best base building games for Android