Do you want to keep all your recipes in one place? In this case, we would like to bring your attention to RecetteTek app and now we are going to clarify to you why this app is so special.
You may also like: 10 Best apps to watch TV shows for free (Android & iOS)
First of all, there is no need to waste your time on the registration procedure. After downloading the app, you can get straight to the subject.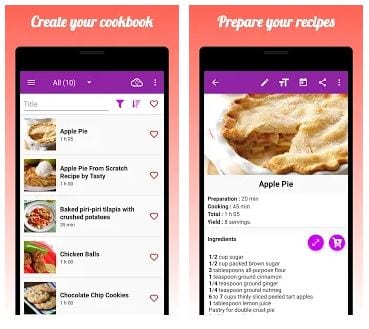 In addition to the fact that you create your own recipes, you can also quickly import recipes from the Internet – just copy a link.
RecetteTek app offers an integrated calendar that helps you to plan your recipes for a long period. Besides, when you are going to a supermarket, the app can be also useful for you. It allows you to create shopping lists – add products or import them from the recipe ingredients.
What is more, you can keep an unlimited number of recipes, so the app boasts excellent search features. It includes special sections for categories and tags to sort your recipes. Or, you can use the integrated search line and find a preferable recipe in a second.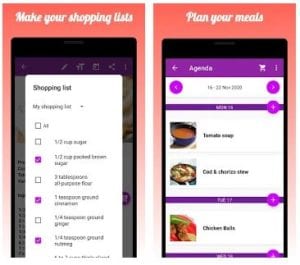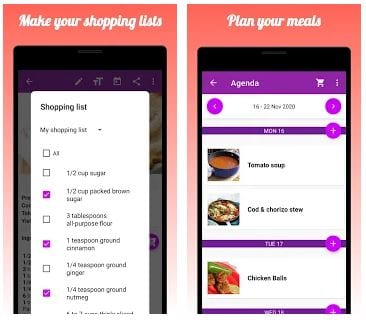 RecetteTek app is full of different valuable characteristics. If you want, you can immediately share and print your recipes. In case, you want to edit them or change a typeface size, choose a recipe, and click on the top buttons. Plus, you can mark your favorite and frequently-used recipes.
The app guarantees you a backup, so you can save your recipes and sync them via Dropbox or WebDav.
You may also like: 21 Fun games to play over Facetime or Skype calls
The interface is quite simple to use, you will instantly figure it out. Its classical design fully complements the ideas of the app that it tries to deliver to the users. The app is non-commercial, but you can purchase a premium version at a quite accessible price.