Nowadays our mobile phones are considered to be highly functional devices. Moreover, if you install various apps, it can substitute whatever you want: an alarm, a pedometer, a camera, a radio, a navigator… So, our phones' capabilities are endless.
It's not a secret, that by using your mobile phone it is possible to watch TV shows as well. Your task is just to download an app and that's it! After that, you will get unlimited access to a library of various TV shows and movies.
We have chosen and reviewed 10 best apps to watch TV shows that are available on the App Store or Google Play. All of them are absolutely reliable and free at the same time. Read this post, choose the most suitable app and turn your phone into a TV!
1. Tubi – Free Movies & TV Shows
To begin with, we strongly recommend you this very app. Tubi is the largest top-rated free streaming service with a great choice of TV shows and films. Here everyone will definitely find content to his or her taste.
Main features:
thousands of movies and TV shows available
content search according to the genre, actors, etc.
fewer ads than regular TV has
a capability to build a custom queue of films and TV shows
new movies and TV shows are added weekly
TV connection with the capability to continue watching videos exactly where you left off
Video streaming is free. But it must be mentioned that some films and online TV shows are paid. Nevertheless, it will be economically feasible to get the subscription.
Moreover, the app will be appropriate for Asian drama-lovers. It's because of a rich collection of Japanese and Korean soap operas.
Apart from this, Spanish-speaking users will be pleased. The thing is that the app has many excellent telenovelas as well.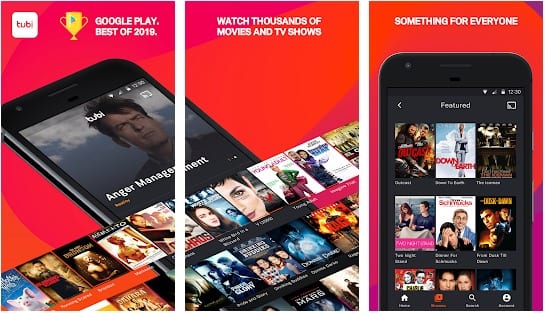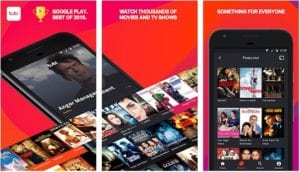 2. Pluto TV – It's Free TV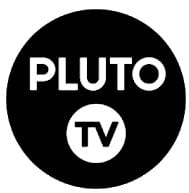 This is a great streaming app, and it's absolutely free! Install Pluto TV and enjoy watching more than 100 live TV channels. In addition, here it is available to choose a movie or a TV show from the enormous gallery of 1000+ video files suggested. The great collection of on-demand films and 17 unique movie channels will let you use only one app instead of many others.
Both films and channels will be suitable for each user. Even the most fastidious person will like the variety of genres for sure. And you will be really surprised how easy this multifunctional app is to use.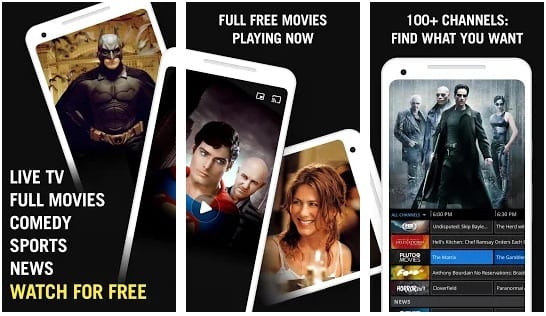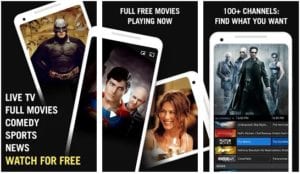 3. Sony Crackle – Free TV & Movies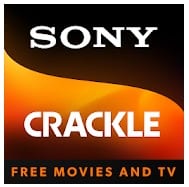 Sony Crackle – Free TV & Movies is one more app that has become extremely popular nowadays. By the way, it was developed by Sony Pictures Studio. Here all popular TV shows and hundreds of top-films will be at your fingertips. The movies and Shows are either fresh hits or all-time favorites. What else will you get?
'Watch Later' list
capability to continue watching where you left off on any device (available when an account is set up)
new movies and TV shows that added weekly
powerful filter genres like drama, comedy, action, documentary, etc.
The app's excellent TV shows and movie selection will easily please you.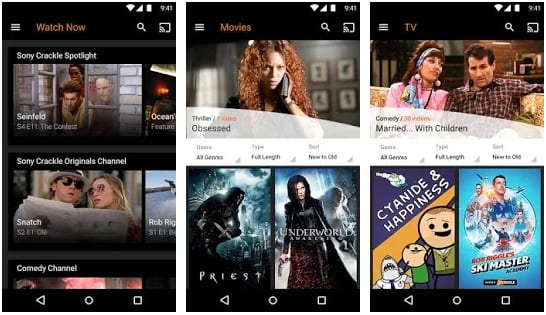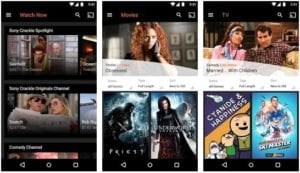 4. SnagFilms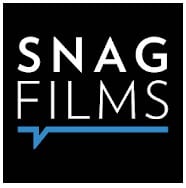 If you are searching for the app that has a great collection of TV Shows, SnagFilms is exactly what you need! Install the app, and watch full-episode and full season TV Shows for absolutely free. Apart from this, the app has hundreds of films of various genres.
The main advantage of the app is 17 movie, TV show, and documentary categories. Not every app has so many categories. One more small but very convenient feature is in-app sharing with Facebook and Twitter.
Also, as in previous apps reviews, we can mention:
capability to continue watching where you left off on any device
creation of your owns queues of movies and TV shows
video synchronization between your devices
searching TV shows and movies by genre, topic and run time
Finally, the app has more than 2 million users. It is one more reason why it seems reliable.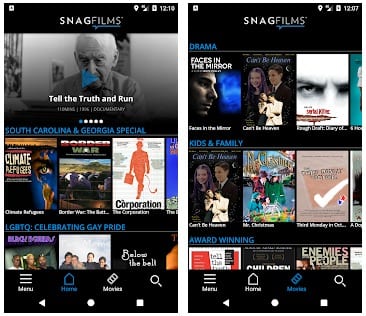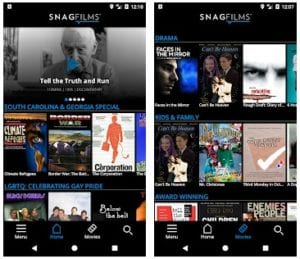 5. NEW TERRARIUM TV APK 2019 INFO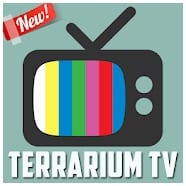 It is one more app that must be listed here. Install NEW TERRARIUM TV and get unlimited access to hundreds of TV shows and movies for free. With the help of this app, you will have an opportunity to watch the newest and all-time favorite videos as well. All of them are suggested in various genres.
By the way, the app supports only high-quality content. That's why you may rest assured that there won't be any degraded video quality.
The main distinguishing feature of this app is a capability to download TV shows and movies to your mobile phone. So you can watch it wherever you are. That sounds great!
Unfortunately, this app is not available for iOS device users.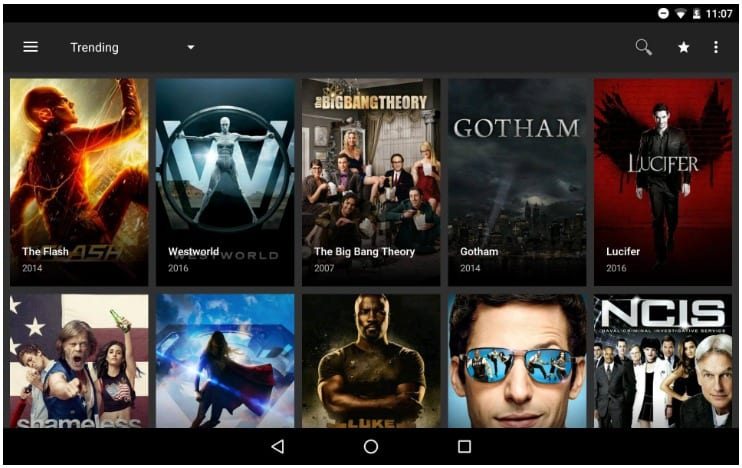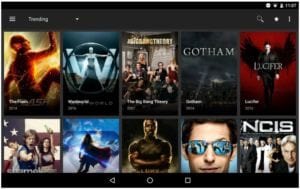 6.  Box of Movies Show & Tv Shows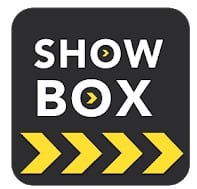 Get the great library of TV shows and movies just after the installation. If you have no ideas about what to watch, just choose one of the options (top rated & popular, new releases opening this week or upcoming new movies soon to be in cinemas).
Or alternatively, you can set a filter and search by title, genre, or keyword. It will be very easy for the app to find a TV show or a movie. The thing is that each video has its own description with a release date, cast, director, ratings, budget, trailers, etc. Also, this feature will let you avoid surfing the Internet for learning more information about the content.
One more advantage of Box of Movies Show & Tv Shows is its capability to download TV shows and movies directly from the app.
It will be a great decision to install this all-in-one app and use it! Moreover, as the developers say, there are no ads at all.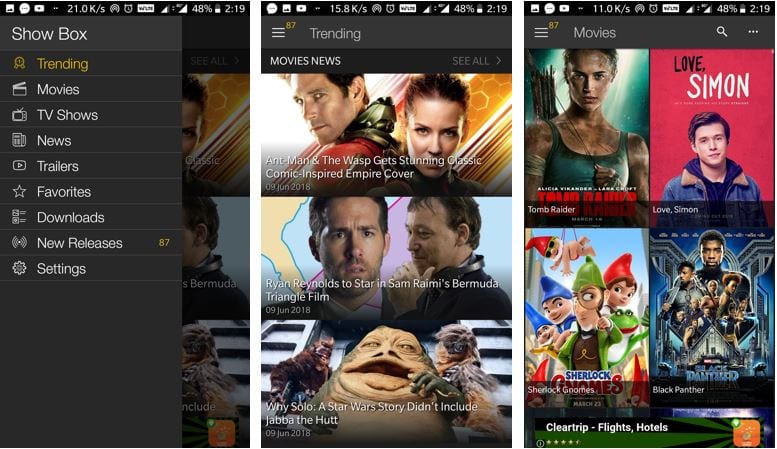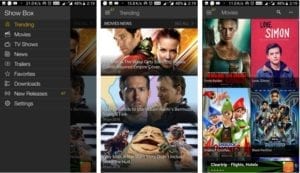 7. Free HD Movies 2019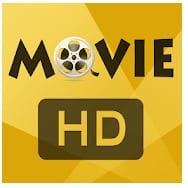 Here it is one more brilliant app that worth being installed. What about TV shows, there are plenty of them in Free HD Movies 2019. In addition, you will get an endless amount of movies to everyone's taste! HD quality videos will let you enter the world of entertainment.
Now let's talk about the app's advantages. For example, it features:
trailers for every movie
quality caption
subtitles available
vote average for every video
powerful search feature by genre, topic, etc.
As you can see, the app is pretty good. It remains to install it and start enjoying.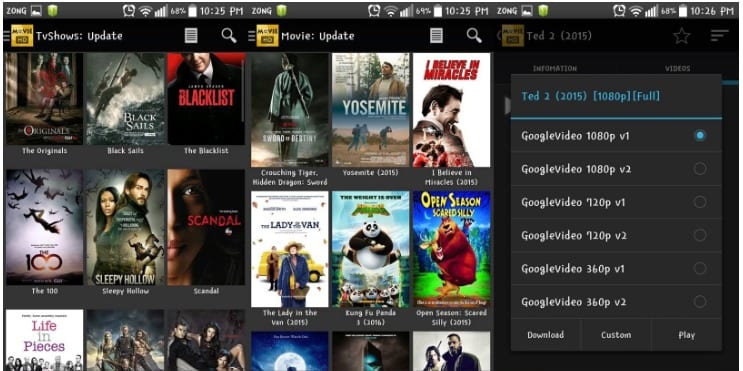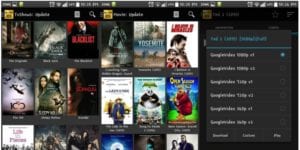 8. Bobby Box – Tv Series & Movies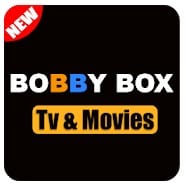 Discover the magic world of TV shows and films with this excellent app. Just feel the freedom of choice: open the app whenever you want and choose whatever you want. After that, you will have to filter the movies by Genre, Year, Rating and type. Then it remains to enjoy the video in HD quality without any ads.
Moreover, you will have an opportunity to watch movies or TV shows in foreign languages. The app's accurate subtitles will help you in this hard business.
By the way, with the help of this app, it will be available for you to download TV shows and movies as well.
Also, most of the newest hits are added to the app, so you will have them at your fingertips.
To put it shortly, Bobby Box is definitely worth being used by you.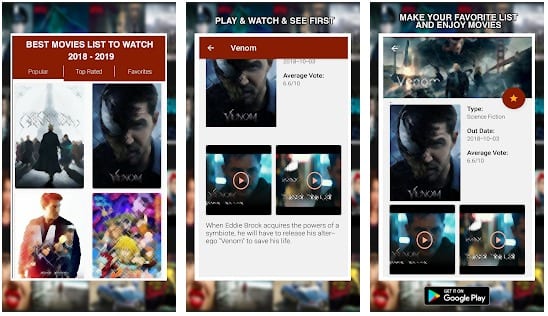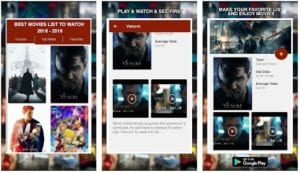 9. Popcorn time: Full HD Free Movies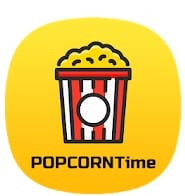 We want you to pay special attention to this nice app as well. Popcorn time has a fantastic library consisted of many TV shows and movies. You will be definitely satisfied with a big variety of genres: action, romance, comedy, adventure, detective, etc.
The app is very informative as well. Here it is available to watch new trailers, reviews, movies resume. At the same time, you will get access to an enormous database of breaking show business news. So, if gossips about stars are your cup of tea, then the app has been developed for you!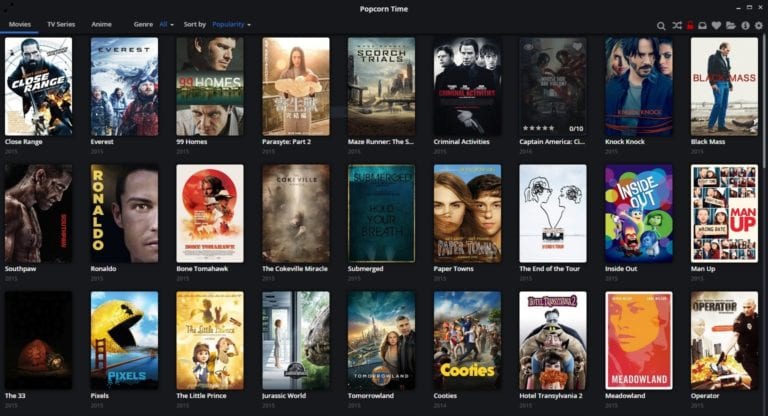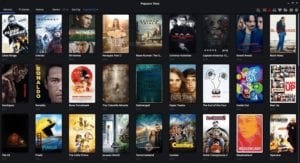 10. Viki: Korean Drama, Movies & Asian TV
The app will be extremely suitable for those who are focused just on Asian TV shows, TV series, and movies. Viki has many advantages such as Info about TV show or movie, episodes, reviews, and comments.
One of the advantages of the app is that you may choose among top-rated, popular (all time or this week), or recently added.
Moreover, there you can add subtitles in many languages and enjoy watching videos understanding every word.
Almost the whole content is Korean, Chinese or Japanese. Apart from this, here you can find some American, Canadian, Indian and other TV series.
By the way, On Air feature also draws well.