At the moment, CAD has become one of the most outstanding and cutting-edge tools for drawing. It is a 2D or 3D illustration that is used in such spheres as engineering, architecture, construction, and many others. There are many kinds of software for CAD drawing. The main disadvantage of them is that they are available to use only on a PC or laptop.
Though the process of CAD drawing seems to be extremely complicated, there are many mobile apps capable of coping with this problem.
We have chosen the best CAD drawing apps available on the App Store or Google Play. They will become great assistants in this difficult matter.
1. DWG FastView-CAD Viewer & Editor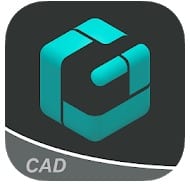 The first amazing app is called DWG FastView-CAD Viewer & Editor. We guarantee that it will surely meet your requirements.
First of all, with the apps built-in powerful tools, you will be able to create any CAD drawing of various levels of difficulty. You will have access to Moving, Copying, Rotating, Scaling, Coloring, Measuring object, recording management results, managing layers, and so on.
The main distinguishing feature is that you will be able to precisely modify coordinates as well as editing parameters of an object by the Keypad. This feature is called the Precise Drawing. 
What else makes the app so convenient is its user interface. Thus, by adjusting the space with two fingers, you can zoom a project in or out. Apart from this, it will be very easy to switch between 2D to 3D.
As for 3D mode, it includes 3D Wireframe, Realistic, 3D Hidden, and other perspectives of viewing. Totally, you will have more than ten of them at your fingertips. By the way, it will be available to view a project in 360 degrees by using your fingers.
There are many other advantages. For example, your project can be saved as PDF, BMP, JPG, and PNG. Also, the app is absolutely compatible with the AutoCAD app. Moreover, you will have access to projects from email as well as from Cloud Service (Dropbox, OneDrive, Google Drive. etc.). It will be available to view, edit, and share drawings. 
What is more, you will always have access to the app, even if you are offline. 
The app's premium version is also available. It will let you feel complete freedom of action.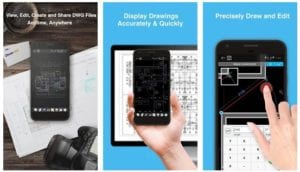 2. AutoCAD – DWG Viewer & Editor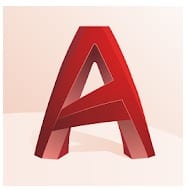 One more popular app that is appreciated by users from all over the world is AutoCAD. Why is it so popular?
The app's advanced tools will allow you to create a project with no difficulty. Also, it will be available to draw and edit shapes using object snap and keypad input. It means that your project will be fully accurate. 
For your convenience, there will be the Blocks feature with existing objects. It will be very easy to move and duplicate them in your project, which will save time greatly.
As for the user interface, you won't find flaws in viewing your project at all. Also, what makes the app convenient is managing layers. So you will have a chance to organize your projects with dozens of additional opportunities, which is so necessary if you are a highly experienced architect, engineer, or construction professional. 
Besides, the app is a great tool for viewing projects. They can be imported from email as well as cloud storage. Also, the app can be synchronized with your desktop, web browser, or gadget. So you will always have quick access to the projects. 
While using the app, there is no Internet connection required. 
The developers suggest a free 7-day trial. Then, you will be able to purchase a subscription that is really worth being bought.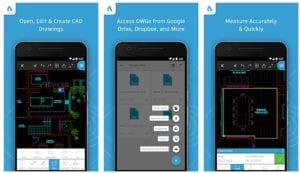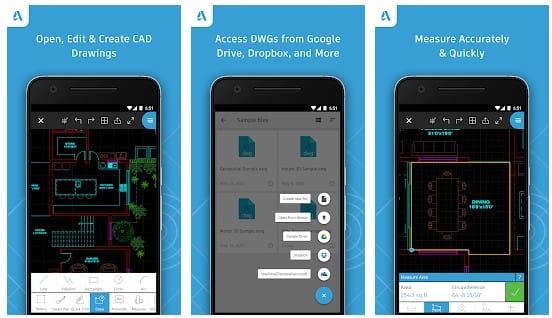 3. GnaCAD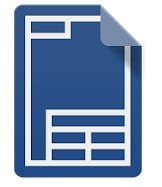 If you are searching for an application just to view and edit drawings, GnaCAD is exactly what you need. The app supports DWG and DXF files from device storage, email or Google Drive.
To begin with, the app has the simplest but, at the same time, powerful tools that will let you edit a project. There are Coordinates, Distance, Angle, Area, and Measurement among them. In addition, the app supports the installation of custom fonts and shapefiles. As a bonus, you will be able to add some comments and notes to the project. 
As for viewing, it will be available to view a project in 2D as well as in 3D. Moreover, with the help of ray tracing, 3D models will look surprisingly realistic.
The app is considered to be user-friendly because of its layer managing and flexible settings. What is more, it can be used even if you are offline.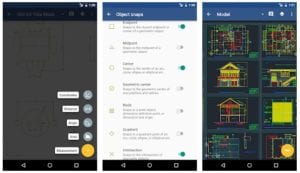 4. 3D Modeling App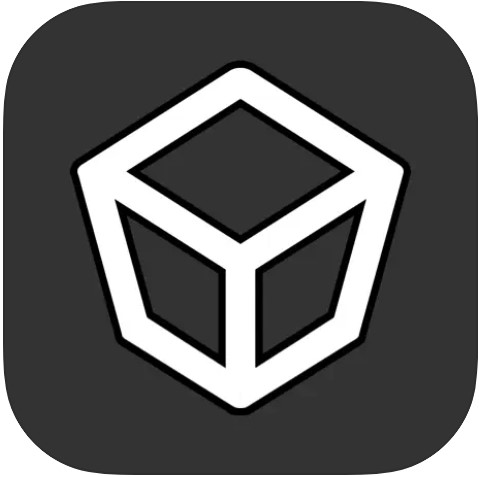 Do you need a CAD drawing app that will be useful for you? If your answer is affirmative, the 3D Modeling App is exactly what you've been searching for. 
First of all, the app is famous as a fantastic app for creating projects. Many tools will help you even in the most difficult moments.
As we've already said, the app suits you perfectly for making different models. By stating this, we meant that the app supports adding figures of different shapes and sizes. Moreover, you can add textures to your objects to make them look even more realistic.
What makes the app much more convenient is the fact that there are video tutorials to help you become familiar with the basic tools and how they work.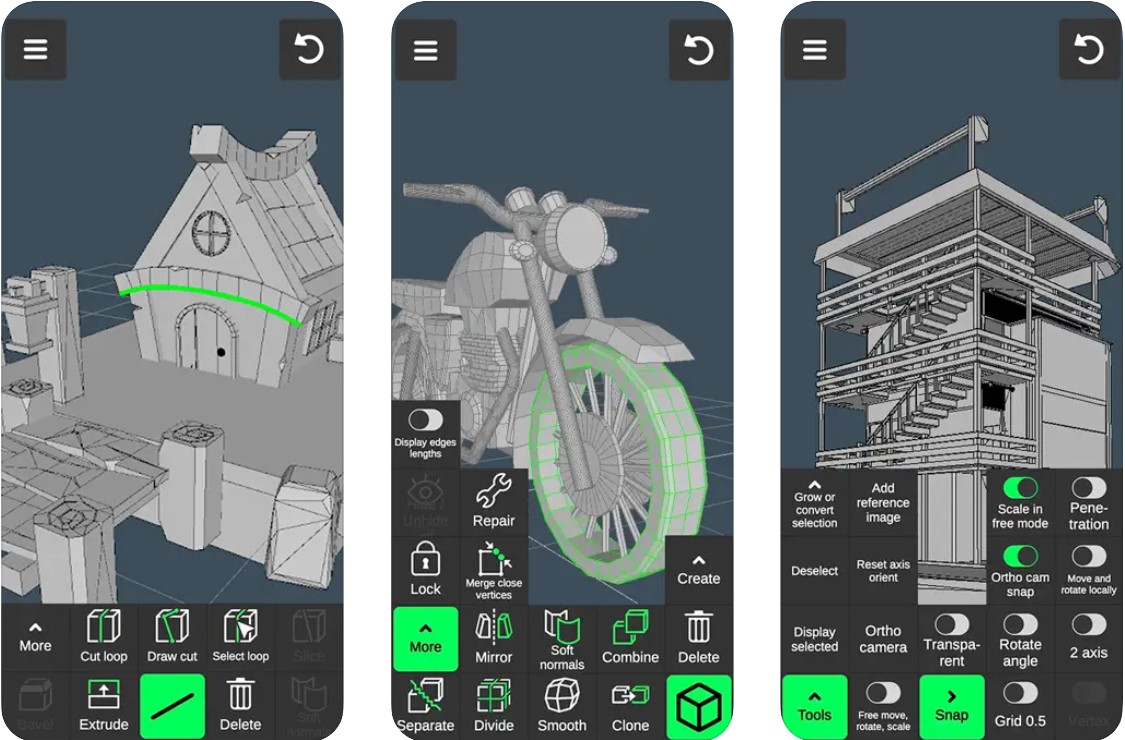 Are you exhausted by a project? Here is an app that will become a brilliant source of motivation.
5. Magicplan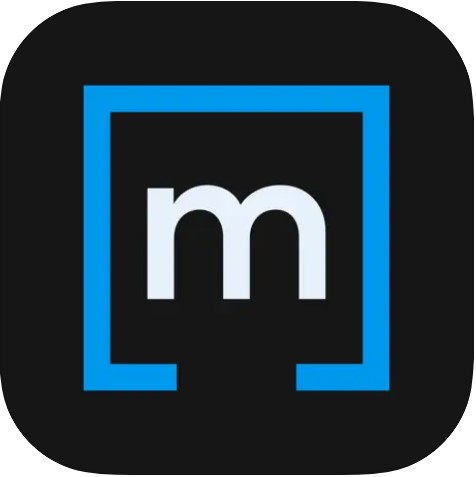 Magicplan is one of the top-rated CAD drawing apps on both Google Play and App Store. 
As for creating a drawing, you will have access to dozens of actions available to do with an object. You may rotate, move, scale, color, measure, and so on. With the app's advanced tools, it will be quite easy to create even the most complicated project.
Besides, if you are searching for an app with the Precise Drawing feature, this very app will suit you perfectly. Due to the app's intuitive system, the result will be absolutely accurate.
When it comes to viewing a project, you will also like all the app's features. First of all, files can be imported from the device's storage, Cloud Storage, or email. What is more, you will be able to share files from the app directly to your mail.
In addition, you will definitely like the process of viewing a project in 2D or 3D with instant switching between these two modes. Moreover, when a drawing is in 3D mode, you will be able to view it from various perspectives.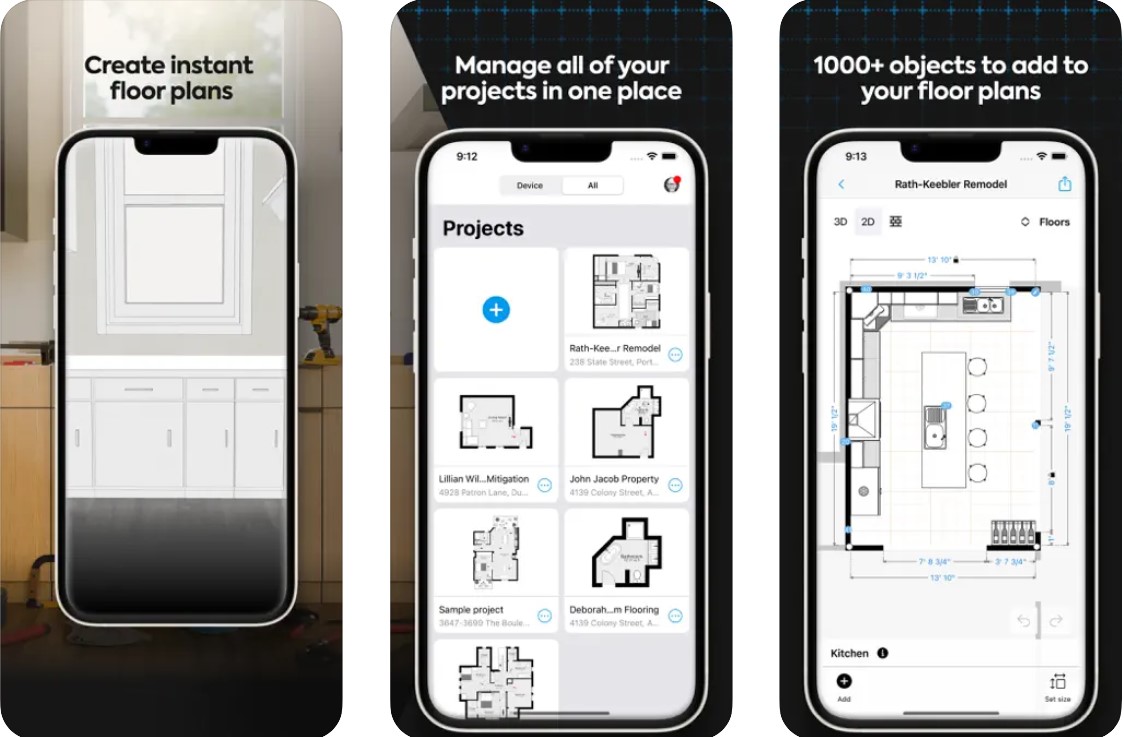 6. Shapr 3D CAD modeling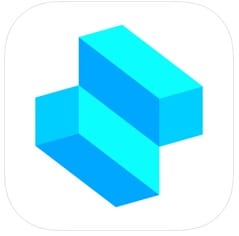 The next app in our list is absolutely unique. Shapr 3D CAD modeling has millions of admiring users. What is the secret of its success?
Let us start with the app's basic features. First of all, by using this app, you will get access to powerful built-in tools capable of creating any drawing. 
The thing that makes the app outstanding is that it supports Apple Pencil. This feature will allow you to create drawings as if it was a sketch on a paper. Don't worry, all the sketches and drawings will be absolutely accurate because of the app's system. Moreover, it supports such measurement units as mm, cm, m, inch, and foot.
As for formats, you will be able to export files in STEP, IGES, XT, STL, DWG, DXF or OBJ formats. 
When it comes to importing, it will be available to import drawings in 2D and in 3D. What is more, the app is compatible with all major CAD software.


7. Morpholio Trace – Sketch CAD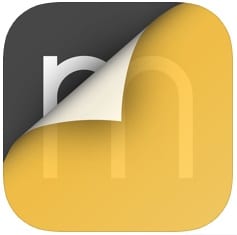 The app that will meet your expectations for sure is called Morpholio Trace – Sketch CAD. We want to pay your attention that it is available for iOS gadget users only. 
As usual, the app will provide you with the most modern and convenient tools. By using them, you will be able to depict your fantasy on the virtual paper. The developers have done their best to make you enjoy the process of drawing. 
One of the app's distinguishing features is Custom pen palettes. It will be a great advantage for those who will use the app regularly. Also, this category of people will surely like Custom backgrounds.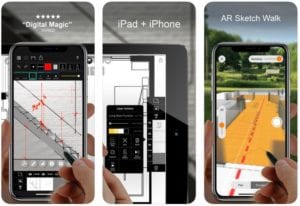 8. uMake – 3D CAD Modeling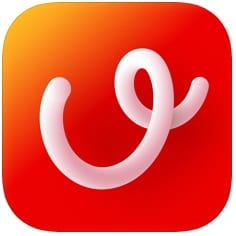 One more priceless app that worth be mentioned in the list of CAD drawing apps is uMake.
Like the previous apps, you will have the most powerful tools at your fingertips. All of them will be extremely helpful in creating CAD drawings. Especially if you will use the Apple Pencil, which is also supported by the app.  
As for additional features, it will be available to import reference photos for further work. To make drawings more accurate, the built-in Keypad will definitely help you. 
Besides, all the projects created in this app will be available for view in AR. 
One more advantage is that the app includes dozens of tutorial videos that will explain how the app works. Also, all the tools and settings will be described. As for an alternative, you will always have an informative online manual at your fingertips. 
The things that will also help the app's new users are more than 250 pre-made models. They will become great examples to study the app's endless capabilities. 
The formats that are supported by the app are STL, OBJ, IGES, and STEP. 
9. AutoQ3D CAD Demo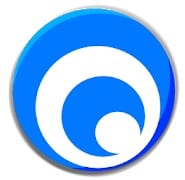 One more app that is strongly recommended by professionals is AutoQ3D CAD Demo. But before we start, it must be mentioned that many features are not available in the free version. 
Anyway, you will have dozens of powerful tools at your fingertips. As for Premium users, they will have an advanced pack of tools. 
The app will be appropriate for viewing a project as well. Though this app has fewer features for viewing, it will be quite convenient to open drawings with the app. 
The demo version supports only saving files in the DXF format. In the Premium version, you will be able to save drawings in STL and OBJ.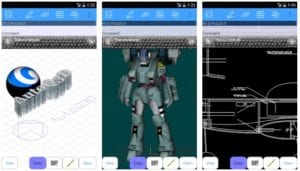 You may also like: 7 Best house building apps for Android & iOS