Tired of looking for a lost remote all the time? Or maybe you need extra features?
Then take a look at this list of the best DVD remote apps. They will make it easier to watch your favorite movies and much more.
1. PowerDVD Remote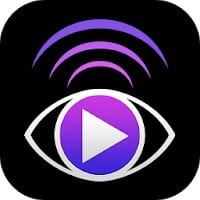 PowerDVD Remote is a popular and multifunctional application. It can also work as a remote control system "smart home".
It is distinguished first of all by a huge number of supported device types and models.
Extra features include a customizable layout of consoles. There is also automation, a pop-up window for access from any application. You can use voice control.
The application PowerDVD Remote has interesting features such as macros, automated tasks, and internet commands.
In fact, these are three very similar functions. They allow you to optimize your actions and make your life easier.
You can set up the application so that when you open it, a program with a TV schedule runs right away.
For the console design, this app has seven ready-made themes and a graphic theme designer.
This app supports a huge variety of home appliances and already contains presets. If necessary, you can add a profile for your device in manual mode.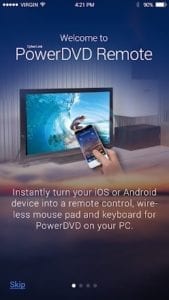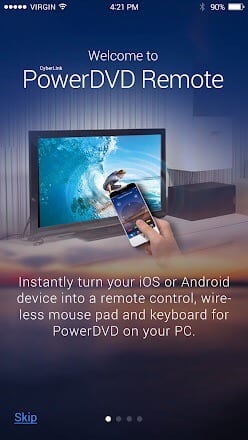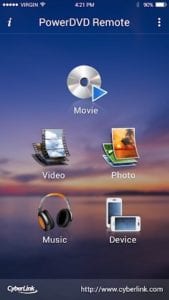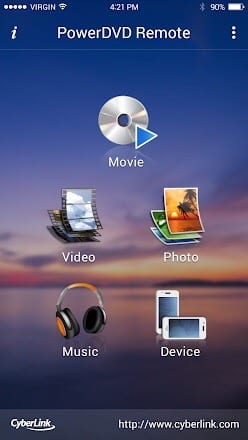 Users of devices without an IR port can take advantage of Wi-Fi control if this feature is supported.
You may also like: 11 Best universal remote apps for Android & iOS
2. Universal Remote for All TV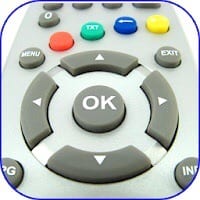 Universal Remote for All TV is a popular application for emulating the operation of home appliances control.
As with competitors, the number of devices supported is very large.
The feature of this remote control application is support for Internet TV. It offers you its own program of transmissions, analyzing what you have watched.
The most interesting part of the utility is that you do not choose the device controlled by the remote.
Accordingly, you can see a huge number of models of this or that brand and their level of performance as a rating.
Everything is beautiful and clear. This will be useful if you do not know the model of the device but see or remember what looked like his remote.
By the way, to use the app, or rather to add a remote control initially, you must have an Internet connection. It is best to choose either Wi-Fi or 4G speed.
After all, each remote is downloaded separately, and the size of such a file can be up to 15 Mbytes. But the design and quality of the original remotes are much higher.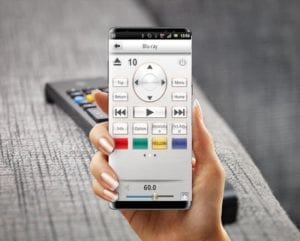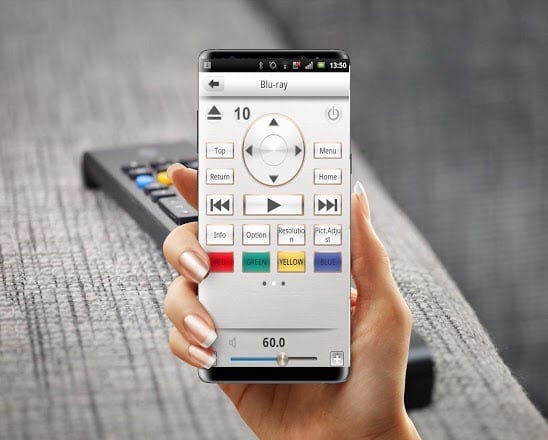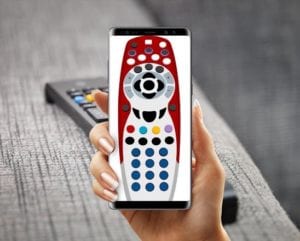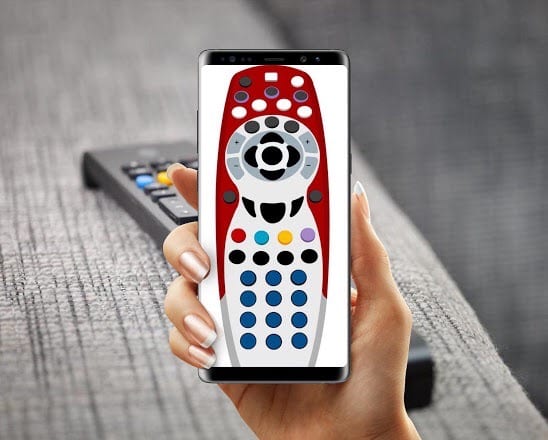 And immediately after installing the remote, you can use it without any problems.
3. Universal TV Remote Control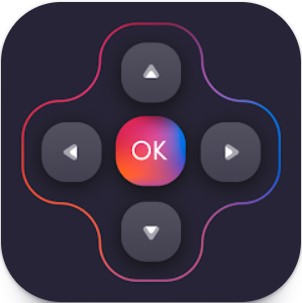 Universal TV Remote Control is another representative of applications that can manage DVDs and home appliances.
The first time you run the app, you will see a list where you can choose the remotes. You will be given a more clear and more practical option to choose from.
They differ in the number of remotes that can be displayed simultaneously.
You will then be taken to a menu and can add any supported remote control to your application.
In this application, you can also play videos or view photos from your smartphone or tablet. Another feature is the device groups.
The application can be configured to manage several devices at once — for example, a TV and DVD player.
A nice feature is the reminders that are integrated into your calendar. You will not miss your favorite show or TV series anymore. Special settings are available for controlling your home appliances.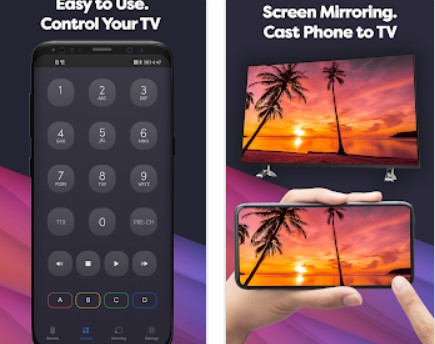 In general, this app can replace almost any remote control. It allows you to control your home appliances.
4. Universal DVD Remote Control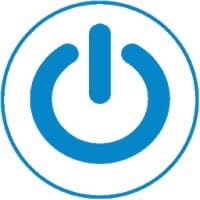 Universal DVD Remote Control is a solution with an interesting approach to the user interface.
The application does not just emulate remote control functions. It looks like the original control of a particular device.
Initially, you get to the setup screen. Here are located the types of different devices that you can control. Let's say you are interested in controlling a DVD.
Select the appropriate category, then select the make and model, if any. For convenience, you can use the search and specify the model of the device.
Let's say you have selected the desired device. Then the remote control appears on the screen of the portable gadget. Naturally, its structure has been changed at the request of the developers.
But, in general, everything is quite convenient. The main controls have been enlarged in size and brought to the top. To access those numbers for channel switching you will have to make a small scroll.
Whether it is convenient or not – everyone decides for himself, but he looks stylish. Functionality does not stand out. It is necessary to highlight the timer features for the scheduled start or shutdown.
There is also the creation of groups of consoles.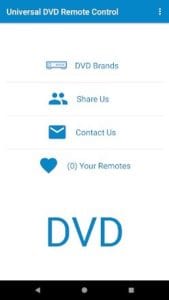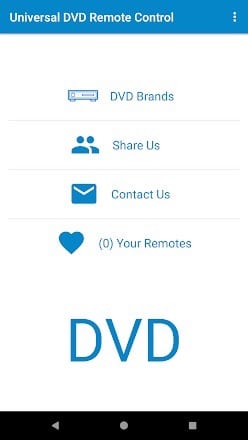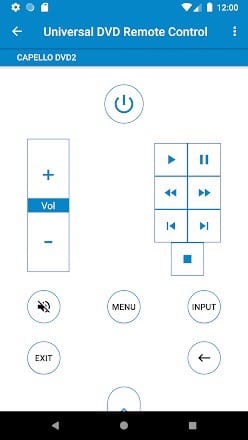 You can use options for feedback from users to add new gadgets and consoles. It is supported to control home appliances.
5. RR Remotes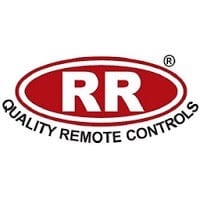 RR Remotes is a minimalistic virtual remote control designed for controlling TVs and DVDs. It is distinguished by its pleasant and convenient interface.
You will be able to change the keyboard layout of the remote control in any order. As well as installing your own picture on the background from the gallery.
It is nice that the developers did not limit users to the number of possible remotes. You can add them in an unlimited number, including your own.
This will come in handy for homemade equipment.
If your device is not on the list of this app, you can go to the special settings section and add a remote control. Here you can write the necessary commands into the app using the original remote control.
But even if you don't know how to do it, you can just send an email to the developers with the name of the device model. New codes are added regularly. There are also regular updates.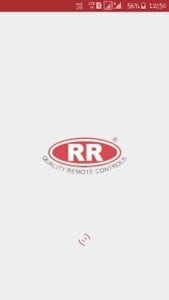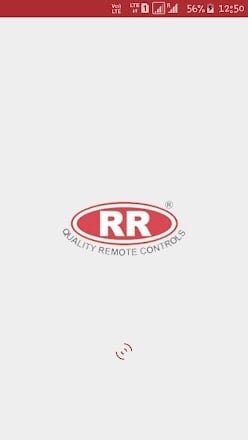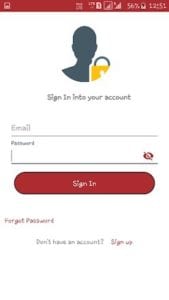 The application RR Remotes can also create a group of devices and manage them at the touch of a button. For example, when leaving the room, you can turn off the lights, TV, media system and any other device with one tap.
6. IR Remote Control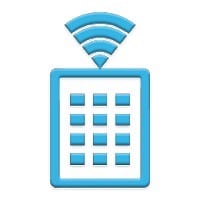 The IR Remote Control is another minimalistic solution, also with a beautiful and user-friendly interface.
This app is able to work with TVs, set-top boxes, strip boxes, audio systems, and air conditioners.
There is an extensive list of supported manufacturers and models of all kinds of devices. Several remote control options are available for each of them.
If none of them are suitable, you can create your own. Here you can manually set the number of keys, their functionality, and location.
You can also create several control schemes here, including for the same device. All the functionality is available free of charge and without advertising.
The list, by the way, is implemented more than all applications from today's selection. The consoles are set up, from the user it is required only to check the reaction of devices on pressing of buttons.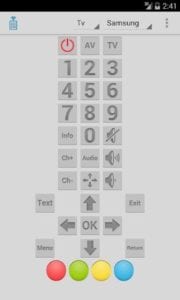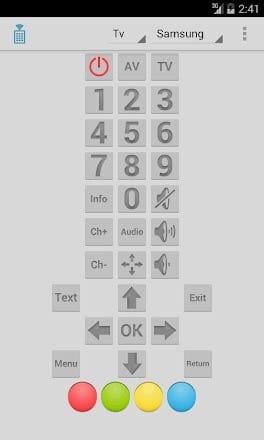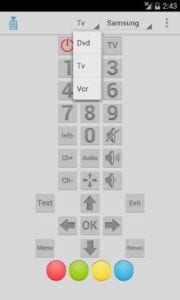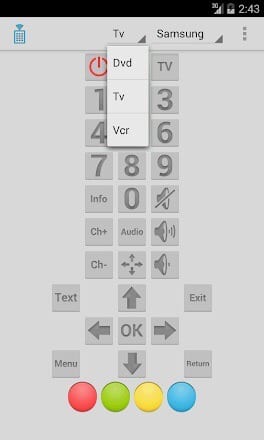 The number of remotes to be added is unlimited.
7. VLC Remote Free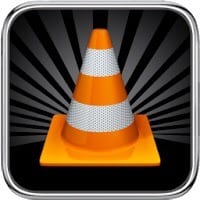 VLC Remote Free is an app that turns a mobile gadget into a universal remote control for any equipment.
Once the application is installed, you can forget about several remote controls. This application can command not only familiar smart TVs over Wi-Fi.
But also air conditioners, projectors, and smart home systems. According to information, the app has codes to control a million models of devices.
It's controlled via Wi-Fi or an infrared technology receiver. So it is better for your gadget to have this infrared port.
This will come in handy for a wider range of electronics models, which can be controlled with the program.
Basically all the features of this program are like those of competitors. Despite the huge number of supported models of all kinds of electronics, you may get instances that are not in the database.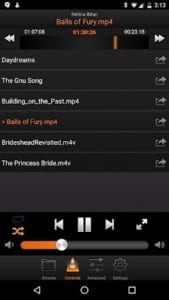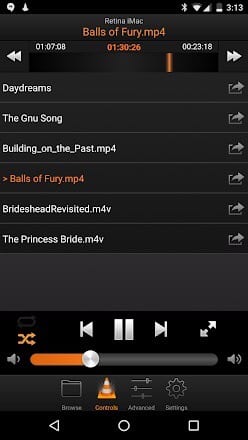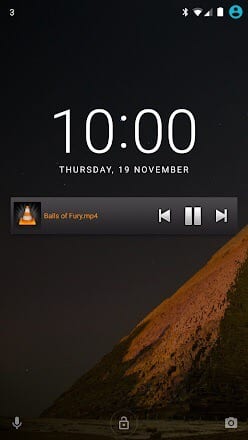 Thus, the training mode is provided.
8. Universal Remote Control – Lean Remote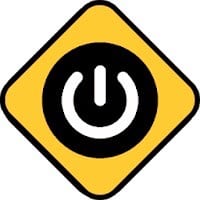 Universal Remote Control – Lean Remote is a program that uses the IR port built into your phone to take over a TV or any other remote control.
The following set of various application features is available for each user:
Control of any household appliances that have in their structure the IR receiver
Based on the information about the content, the app generates a shortlist of programs.
Setting up reminders by calendar events, so you don't miss your favorite TV show or movie.
Flexible customization of a personal TV program with enough of sorting tools.
As you can see from the above, the application Universal Remote Control – Lean Remote supports most home appliances. But the largest effect of using this app will be visible only after its prolonged use.
After several months, the app will collect enough information about your preferences.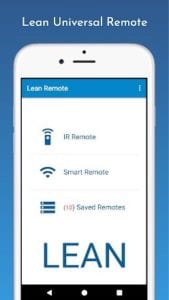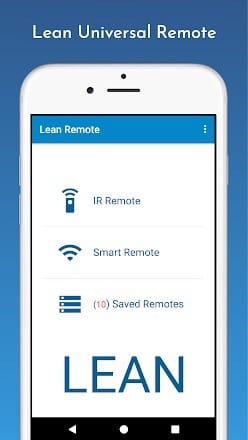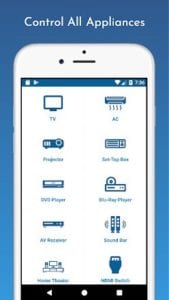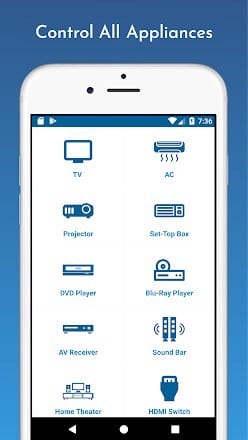 Thus, it may appear that the application is just reading your thoughts.
9. Universal TV Remote Control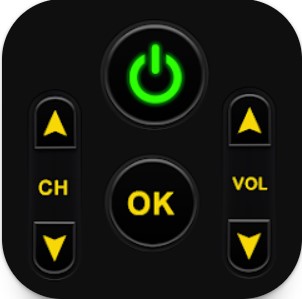 Universal TV Remote Control is a remote control application that allows you to control your DVD and more.
It is easy to use this application. First of all, open the application itself. Then click Add remote. A list of devices appears.
If the list is small, turn on the Internet – mobile or Wi-Fi. Select a device, such as a TV. Select the manufacturer of the device.
Point your smartphone at the device and follow the on-screen prompts. Once configured, the application can use your mobile device as a remote control.
Note that depending on the device type, the appearance of the remote will change. So, the remote control from the air conditioner is just a scatter of buttons.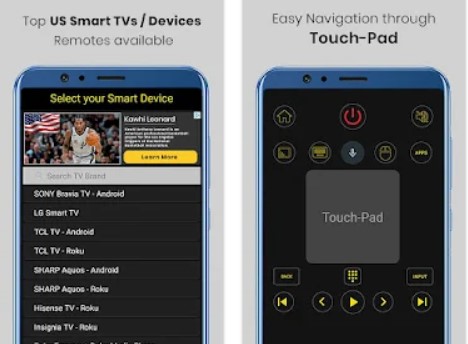 If something does not work, you will be offered other options, which also need to check.
10. PowerDVD Remote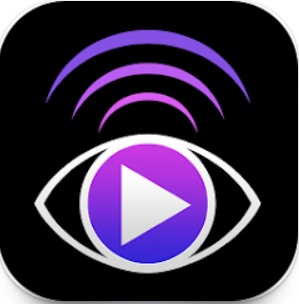 PowerDVD Remote application is a great tool for DVD management.
When you first launch the application, you will be shown how to add the device. The process of adding a new remote control will take some steps.
The entire configuration process is as simple as possible. It is virtually identical to similar applications.
The first section contains the control keys for sound, channels, and other settings.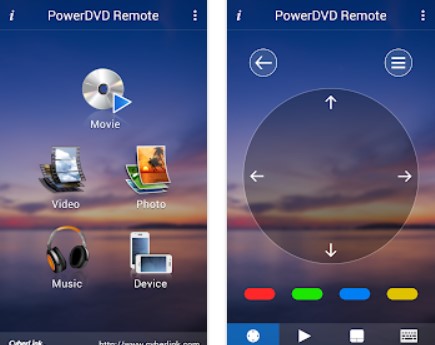 Here you can turn the sound and vibration on or off, and change the language of the application PowerDVD Remote.
11. lg dvd remote control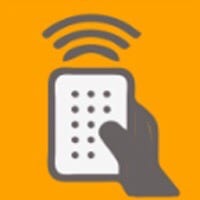 The lg dvd remote control application is a handy home remote control on your phone.
At the very first launch, the app informs you that you do not have remote control and offers to add it. Accept the application and go to adding a new remote.
Then you go to the main menu. The screen shows you the types of devices in the grid.
Next, you're prompted to select the brand of the device from the list or use the search. Then you are presented with the remote control and possible configurations for control.
You need to test all functions and select a remote control. If something does not work, go to another configuration. Check the functionality of the remote again.
Externally, the Remote Control lg dvd remote control is styled as a real remote. That is, the buttons, arrows, and controls are all drawn on the screen.
But, this is not very convenient, because the keys are quite small and difficult to hit. Especially if the device has a small screen diagonal.
This is not the end of the application functionality. In this app, you can create an unlimited number of rooms and fill them with technology. This allows you not to get confused with your devices and quickly switch between them.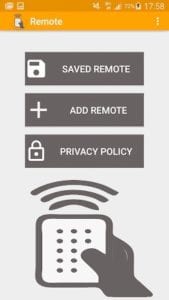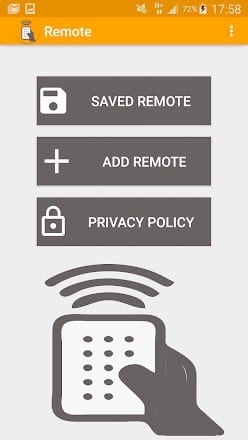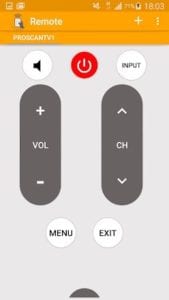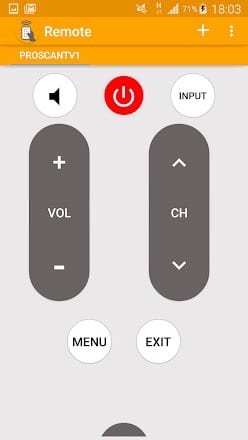 Very useful when at home all the equipment from one manufacturer.
You may also like: 15 Best microphone apps for Android & iOS