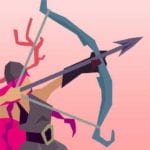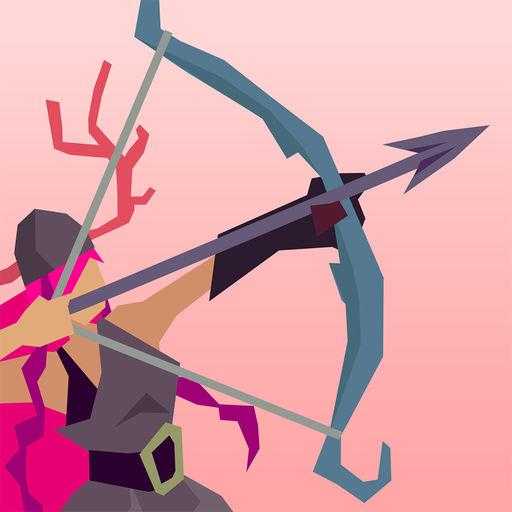 Sometimes games are able to fall in love with themselves literally at first sight – you have not seen the gameplay, interface or something else, but you already know that you'll play it exactly. Vikings: An Archer's Journey is just such a game. She is able to captivate with its visual style and aesthetic design. And what a good combination of genres!
Vikings: An Archer's Journey is a mix at the junction of the runner and shooter. And if the running part is implemented normally, then the shooter in it is very, very interesting. In the app, you can earn valuable bonuses for headshots, long shots, and so on.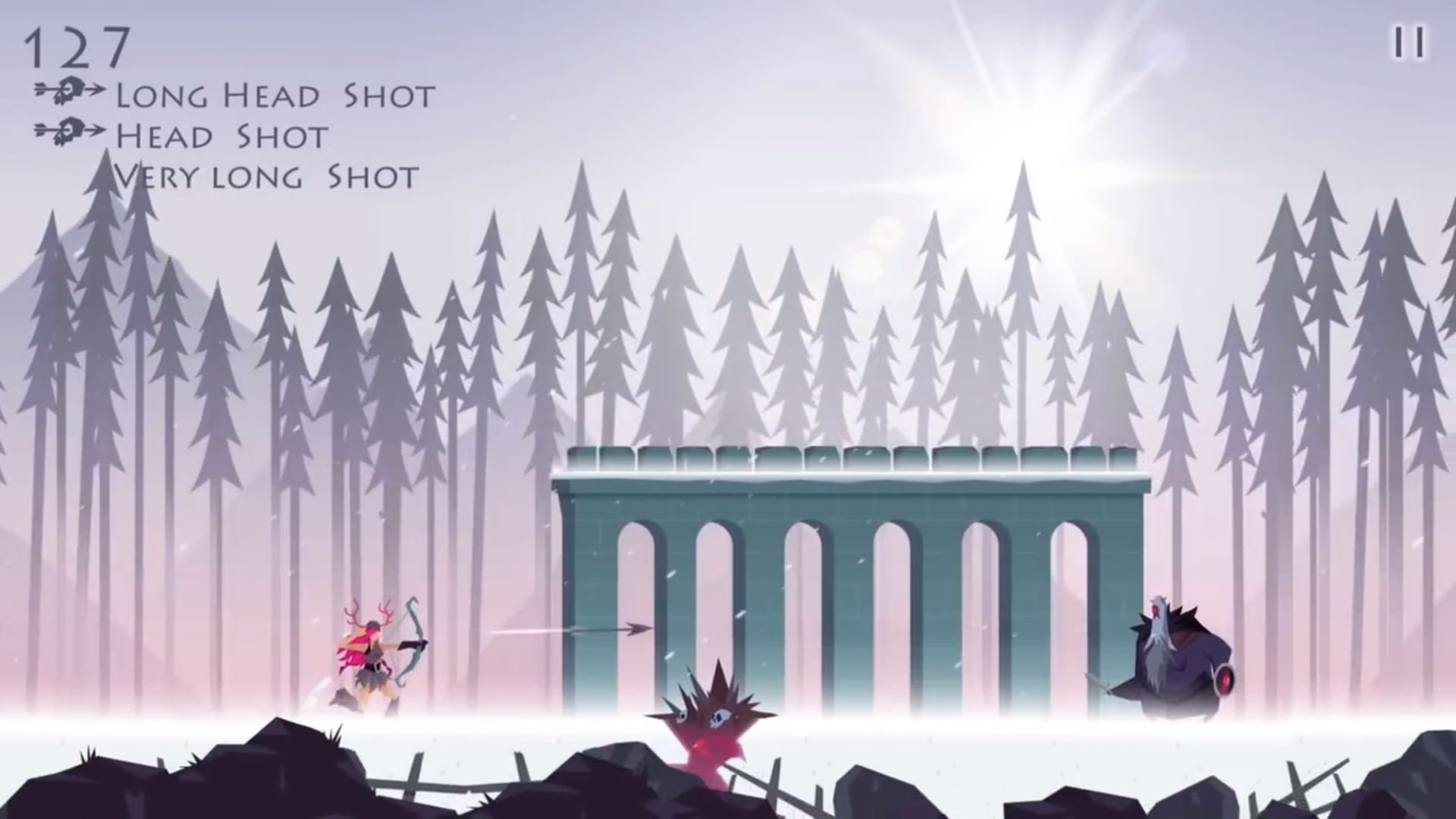 By launching the application for the first time, the player will be taken to a small training level where he will get acquainted with the game interface and controls. After a short training level, you can begin the gameplay.
During the gameplay, we will run around the world of the dead and send their enemies to the underworld. The game received an original design, nice graphic design in a hand-drawn style, excellent animation and quite a worthy soundtrack.
So, the user will play for the Scandinavian archer-Viking, who dared to go on a long journey. Nott, the Valkyrie who fell out of favor with the gods, set out on a long and dangerous journey to track down her wolf who had been abducted as a punishment for her. Together with other brave warriors who were not afraid to challenge powerful creatures, she will fight and win for the sake of her four-legged friend. We will run farther and farther, and destroy all enemies on the way with the help of a bow and arrows.
Our task is to overcome the maximum possible distance, and ground and air enemies will prevent us from doing this. We will either destroy them with arrows, or simply jump over. Along the way, crystals of different colors will appear to us – boosters that facilitate passage. This can be a slowdown of several seconds or a doubler of arrows and others.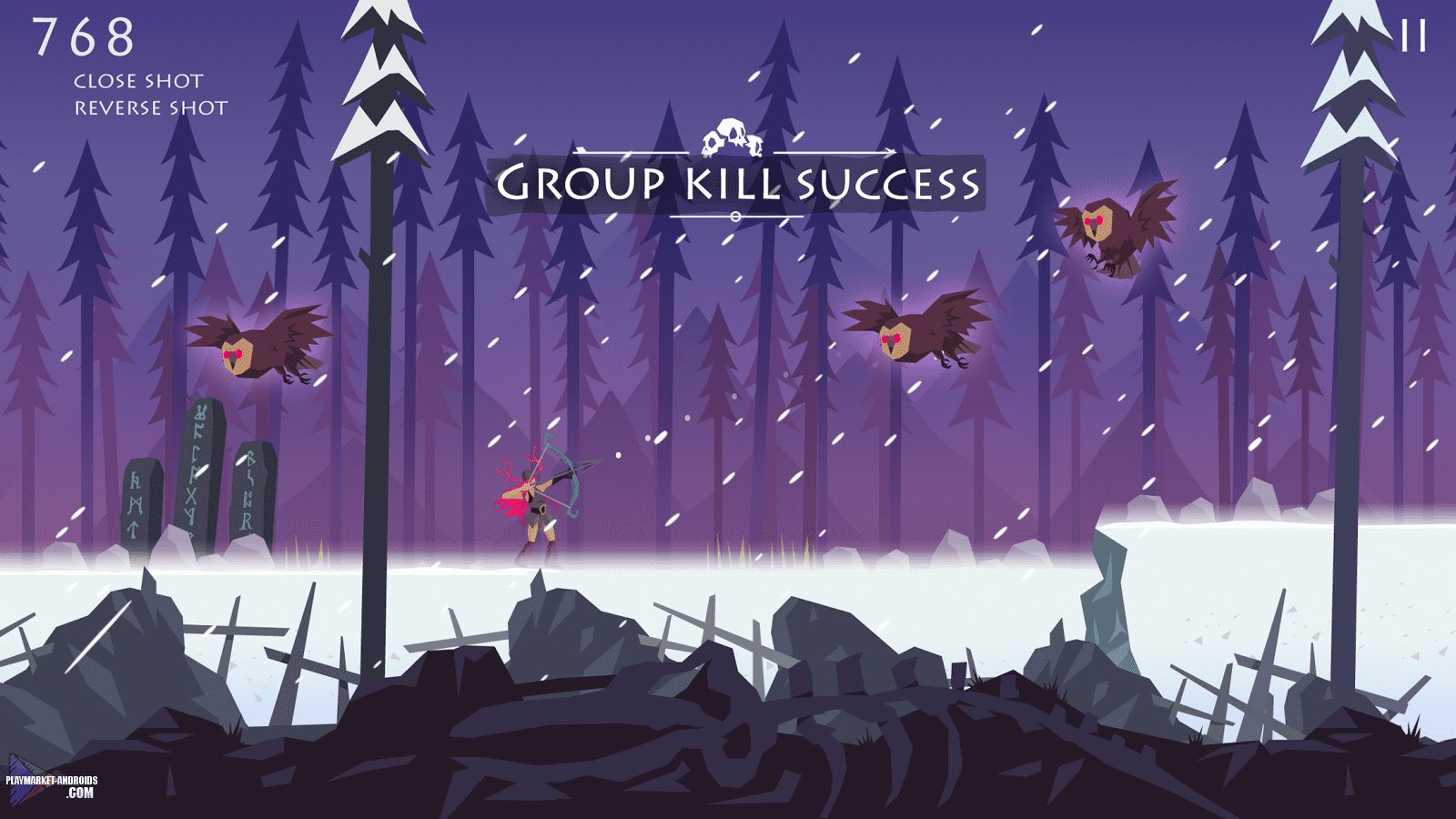 There is no save to the game. In case of death, you will have to start from the very beginning, and the best result will be recorded in the main menu. An interesting fact is that the location of enemies is randomly generated, so you cannot memorize the route. During the passage, the user collects special points that are necessary to unlock other Viking characters. At this gameplay exhausts itself, try to overcome the greatest possible distance and destroy more enemies. However, it is becoming increasingly difficult to flee, because more enemies and obstacles appear.
Graphically, the application is executed in a two-dimensional format. The visual style is very beautiful and seasoned with Scandinavian motifs. This applies to colors, snowy locations and clothing of the main character. A very pleasant relaxing music plays on the background, which tunes you to a calm game. Management is responsive, the left side of the screen is responsible for aiming and shooting, the right for the jump.
Specifications:
Gameplay based on the accuracy (archery) and reflexes (you move in runner mode).
Level with procedural generation: the novelty of impressions in each new batch.
Simple operation. Easy to learn, but hard to master.
Collect different amps for shooting (Frozen time, Many arrows, Exploding arrows and help in aiming).
Do not miss when shooting to launch a series of combos and go into rage mode.
Open 5 Viking archers, each of which has different characteristics.
When the atmosphere in the game changes, kill a group of enemies and get a mega bonus.
Challenge your friends at Game Center. Fight for the best result and unlock trophies.
Universal application with iCloud support. Play on iPhone and iPad and your progress in the game will always be in sync.
Original music provides a unique atmosphere and immersion in the game.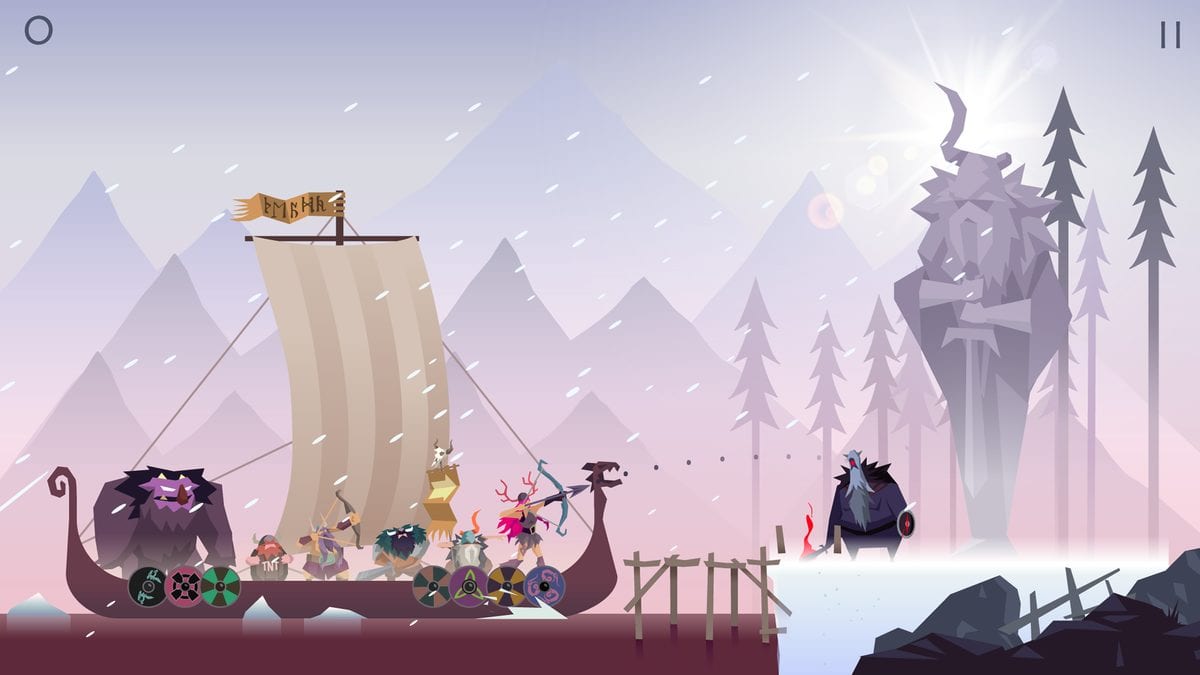 This game with stylish graphics, combining the elements of "shoot everyone" and "endless runner", will delight players of any level due to the fact that it is easy to start playing, but it is difficult to achieve skill!
You may also like 10 Best guessing game apps for Android & iOS