If you are interested in aliens and space, then you will like this game. The fact is that the plot of this game is that alien ships have surrounded our planet. However, they have no kind intentions.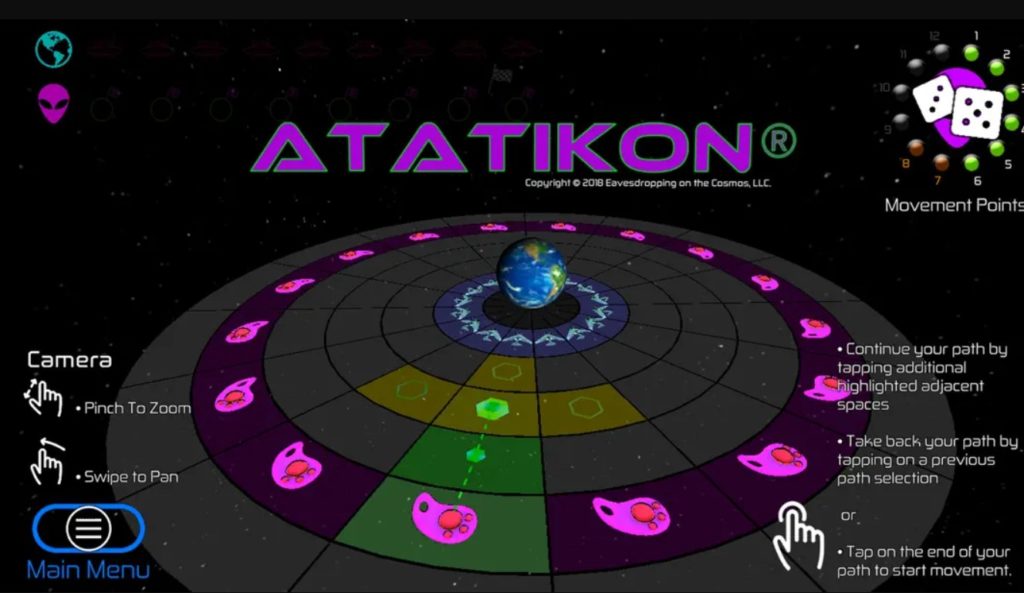 The game has a two-player mode. Invite your friend or sibling to fight together between earthlings and aliens. On the other hand, you can try the online mode and play with people from all over the world.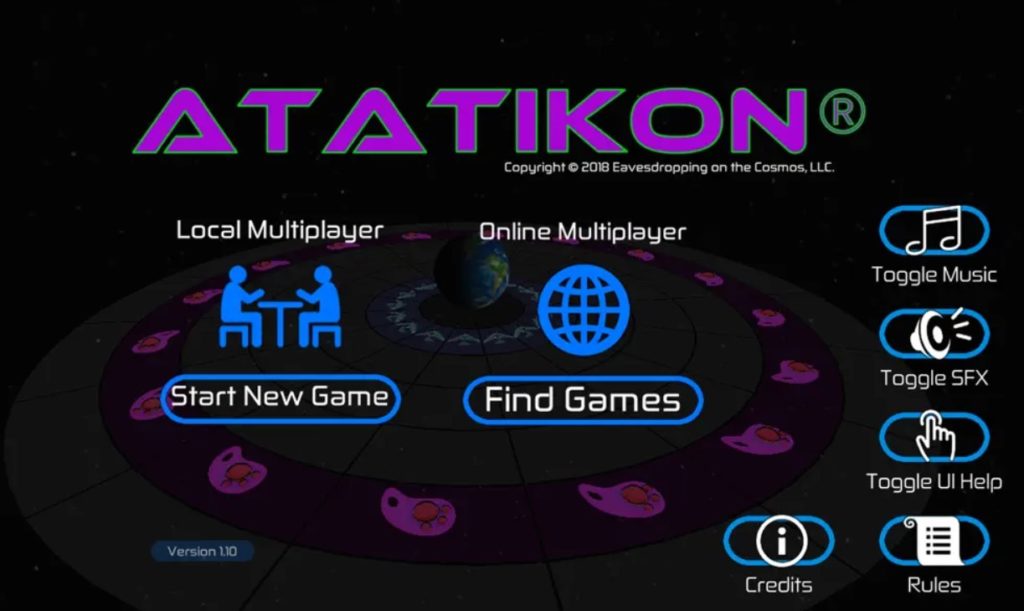 The gameplay of the ATATIKON is similar to a board game with dice in which each player has to make a number of steps depending on what number he or she was given by the dice.
Each side of the battle has its spaceships in the armament. The Earth army has 16 blue ships and the alien army has purple ones as well. The players take turns making a move. You have to move to a limited number of squares like in chess.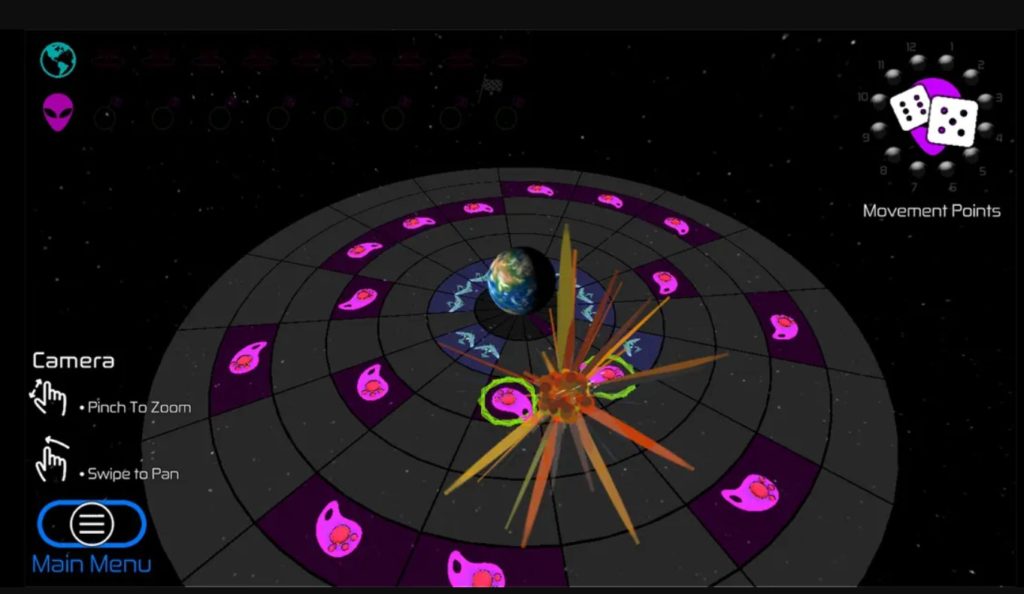 Try your luck! If you play as aliens, then you should take over the earth. To do this, get as close as possible to the planet surrounded by Earth ships. If you prefer to play as an army of earthlings, then your task is to destroy 8 alien ships.