Are you planning to renovate your house? If you give the affirmative answer, this post is exactly what you've been searching for!
At the moment, modern technologies are used in every sphere of our life, including making the repairs. With the help of apps, developed in collaboration with specialists, every person has become able to cope with any difficulty during the repairs.
The Apppearl team has selected the best house building apps for Android as well as for iOS. Choose some apps, install them on your phone and make yourself sure that the repairs are as easy as pie.
1. Houzz – Home Design & Remodel

Let's start with this all-in-one app.
First of all, Houzz can be used as a source of inspiration. The thing is that the ap has a great photo gallery with more than 19 million images. So you will be able to browse photos and save them for quicker access. You can set filters on the type of room, its location, and even style preferred. Also, you will be able to draw or make notes on photos and share them directly from the app.
Apart from this, here you will be able to buy all the necessary materials, furniture, and other products. Hundreds of reviews will help you in this hard business. In case you are puzzled, you can use the View in My Room 3D feature to check how this or that product would look like in your room.
Additionally, the app suggests users read articles from editors and designers on styles, room-tours, DIY, advice on interior design, etc. Moreover, you will also find Houzz TV where you can watch tutorial videos as well.
Do you need a piece of advice? Then open the Advice section. There are many users on the Houzz community ready to help you at any moment!
Besides, the app will help you to connect with home improvement professionals. You only have to choose your location and type of specialist.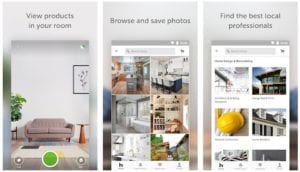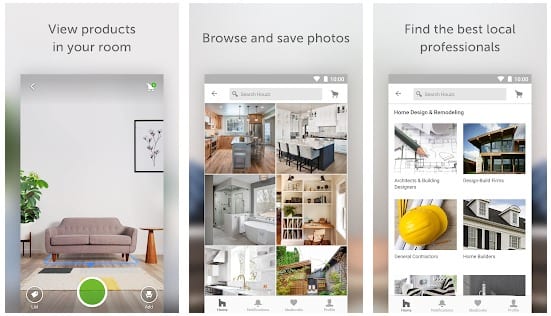 2. Planner 5D – Home & Interior Design Creator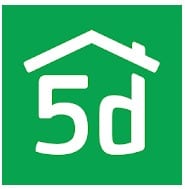 This powerful app will be easy to use even if you have not 3D modeling skills at all. All you need is your fantasy and Planner 5D.
The app will let you create a virtual interior in 2D and 3D. Moreover, you will be able to view it from various angles.
While designing, you will have thousands of items at your fingertips. Choose them from various sections and make your home design unique. By the way, changing the color and texture of furniture, walls, and floors is also possible.
Also, you will have unique Snapshots at your fingertips. Snapshots are the created project photos of high resolution.
You will get access to the app's Gallery as well. It contains photos of designs created by its users. Use this feature to get inspired. Of course, you will be able to share your ideas with the community as well.
What is more, the app supports online and offline modes. As for other conveniences, it can be used by people speaking in  English, German, French, Italian, Spanish, Portuguese, Russian, Chinese, Japanese.
Apart from all the advantages, there's something that can surprise you more. By saying this we mean  Virtual Reality mode supported by this app. So if you have Google Cardboard glasses or something like this, you will be able to set foot in your new dream house in several minutes!
Now we want you to pay special attention that only about 150 items will be available for free. To unlock more than 4500 items, you will have to purchase full catalog access. As a bonus, you will get more freedom of action while designing. For example, you will be able to edit an object by changing its position, size, etc. That's why this feature is something that worth being purchased.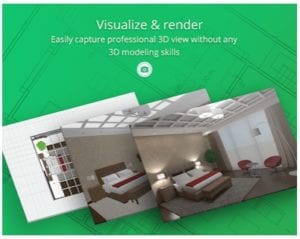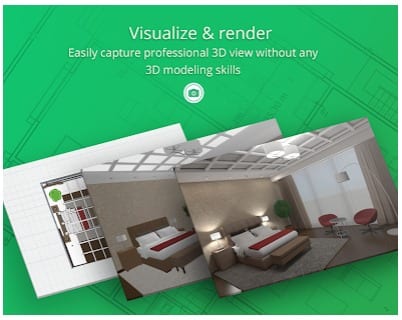 3. Home Design 3D – FREEMIUM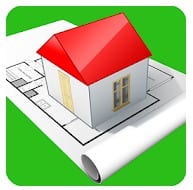 Still not satisfied? Try Home Design 3D then! This app is a little bit similar to the previous apps but, at the same time, it is so amazing.
By following the instructions, you will be able to design your dream house step by step. Then furnish your project with items from the catalog and paint everything with colors you wish. As usual, you will also get access to your project in 2D and 3D formats.
Let's better discuss its distinguishing features. First, here it is available to change the height or the thickness of the walls. As you know, this feature is extremely necessary sometimes.
Second, the app will also let you design your home outside as well. Not every app has this feature.
Third, it will be possible to edit any item by changing its size, color, position and even altitude on the walls. In other similar apps, this feature is usually paid.
Apart from this, the app is capable of applying any image as a texture. It can be used, for example, for wallpaper.
The app's user interface is very convenient as well. You can use undo and redo buttons, copy-paste function, eye dropper, etc. Also, the app supports offline mode.
After finishing to work, you can share a project via email, Dropbox, OneDrive, and other more. Moreover, owning to the cross-platform compatibility, a project can be exported to your other devices.
Besides, you can join the Home Design 3D community to get feedback on projects or find new ideas.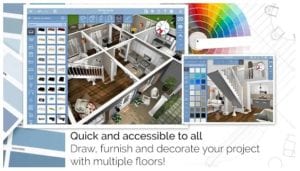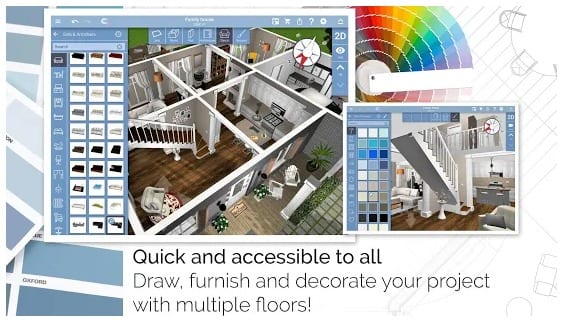 4. Home Outside®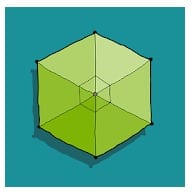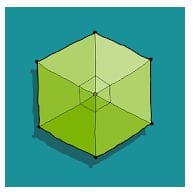 If you are focused on how your home would look like outside, install this great app.
Special powerful tools of Home Outside® (Rulers, Sketch Tool, Map Tool, etc.) will let you plan out everything in your home's yard.
Besides, you will get access to more than 700 elements that will be available for placing on a yard. The collection includes various plants, ponds, pieces of furniture, and so on.
Moreover, you can't imagine how simple to use the user interface is. There is no doubt that a design will be done professionally even if you are not a specialist in this sphere.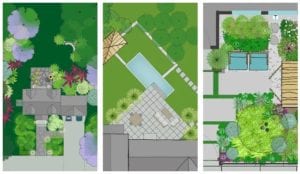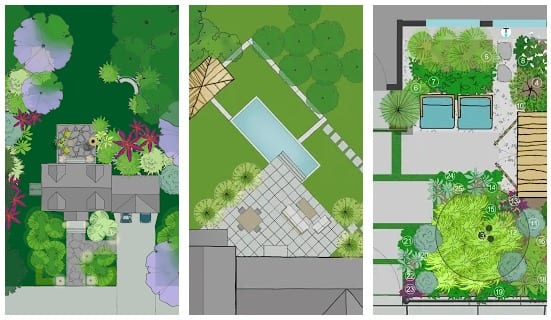 Wooden deck chair will be a great idea for your patio. If you would like to learn how to create it by yourself, read this article.
5. Pinterest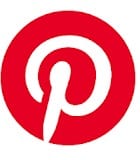 Do you want to create the project of your future dream home but the muse is mute? We strongly advise you to use Pinterest then! By watching thousands of images, you will definitely get inspired.
With the help of this app, you will be able to explore all the possibilities of the project. Search images by type of a room, style, color gamut, and many other criteria to make your design the most appropriate.
Also, here you will find hundreds of DIY ideas. The images are highly visual, so you will understand how to do it with no difficulty.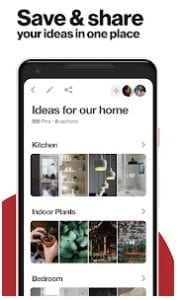 6. homify – modify your home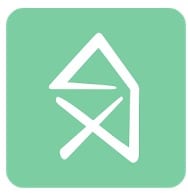 One more app letting you explore new design ideas is called homify.
Like the previous app, this one has many images on style, home improvement, decorations, etc. Filter your desired style and type of a room among more than 1,5 million photos! There is no doubt that everyone will find something to his or her taste.
As for convenience, you will be able to save al the necessary photos to the Ideabook. It will let you have access to the images at any time.
Additionally, the app has many informative articles on ideas and advice on home improvement. They were written by the specialist, so be sure that they are very helpful.
Apart from this, the app is capable of connecting users with the professionals that can make the repairs or fix this or that thing.
All you have to do is to choose your location and type of specialist.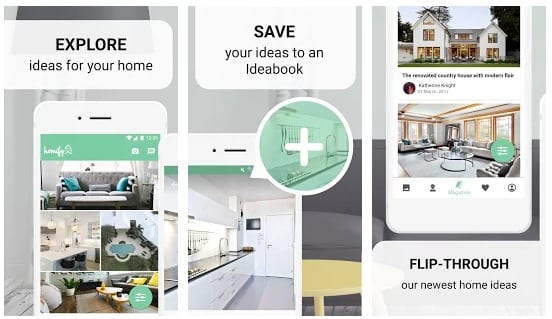 7. Color Pal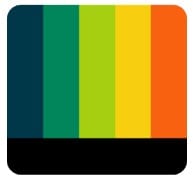 Do you find difficulty in selecting a color of walls, floor, furniture, elements of decor? Are you afraid to experience failure with color gamut in your design project? Use Color Pal then.
The app will become a very effective and helpful tool in this matter. By studying dozens of color schemes, you will easily understand which colors fit each other the best.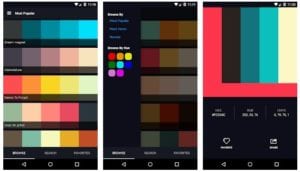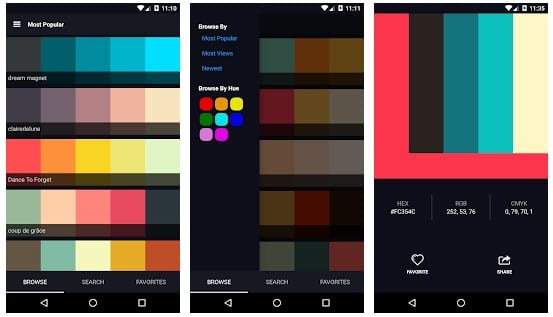 8. Build.com – Shop Home Improvement & Expert Advice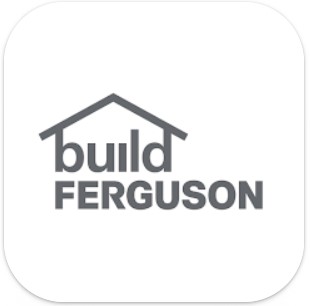 Last but not least app is called Build.com. Install it and make yourself sure of how multifunctional it is.
First of all, this only app will let you buy home improvement items from various stores. Moreover, with the help of its special augmented reality system, you will be able to visualize any product in your space. This feature will let you check if the furniture perfectly fits the room.
What is more, here you can ask the app's specialist for advice, and the project experts will help you for sure. They will answer you immediately. By the way, this service is absolutely free.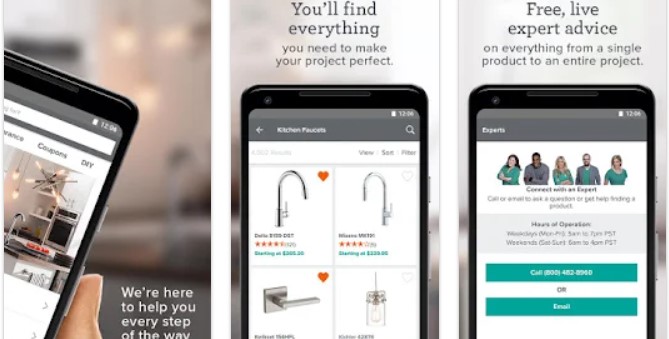 You may also like: 9 Best handyman apps for Android & iOS