Nowadays, live streaming has become a very important form of communication with the audience from all over the world. Because of the endless advantages that live videos provide, people are getting interested in special apps that will let users stream their content live.
Of course, you can use the Live option on such popular platforms like Youtube, Facebook, or Instagram. But we will tell you about apps aimed only at live streaming first. There is no doubt, they are more functional and more powerful, meeting your requirements for sure.
We have chosen only the best live streaming apps for events, that are available on the App Store or Google Play. Read this post, choose the most appropriate app, and make the world learn about all the events of your life. 
1. Livestream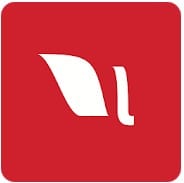 The first app that will let you watch or broadcast Live Videos is called Livestream.
You will get access to thousands of Streams from all over the world. At the same time, your Live Videos can be watched by users worldwide. It is a great chance to find new friends as well as become popular in various countries.
For your convenience, you will be able to enable notifications about your friends or favorite accounts' Streams.
Additionally, you can broadcast not only to Livestream users but also to users of Facebook, Twitter, etc.
Do you want to watch Live Videos on a big screen? The app is capable of playing videos on Smart TV with the help of Chromecast, Roku, or Apple TV.
By the way, every live Stream has a built-in chat. This feature makes the process of communication much more simple and enjoyable.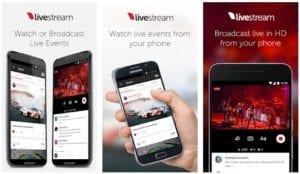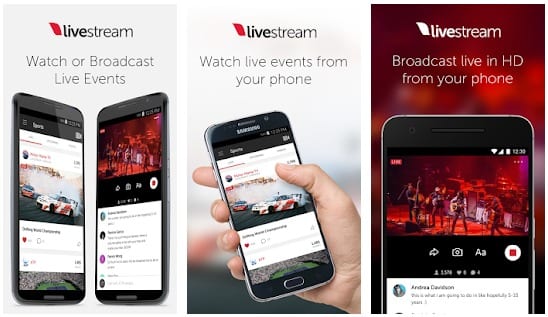 2. Periscope – Live Video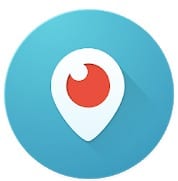 Periscope is one more brilliant app that will surprise you with its dozens of functions.
Like the previous app, this one will let you stream videos as well as watch live videos from all over the world. Periscope also has a built-in chat with comments and hearts.
What makes the app unique is its capability to save Streams and play them later with the help of Highlights. But keep in mind that only the best moments of live streams will be available.
Moreover, you will have a chance to discover other broadcasters not only according to their popularity but also according to their location.
The app will also let you broadcast privately. We mean specific followers or just friends. So it's up to you to decide who will be your audience.
Of course, you will be able to share live videos via popular social media.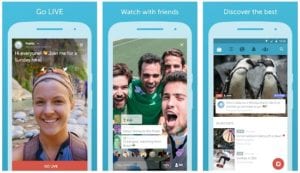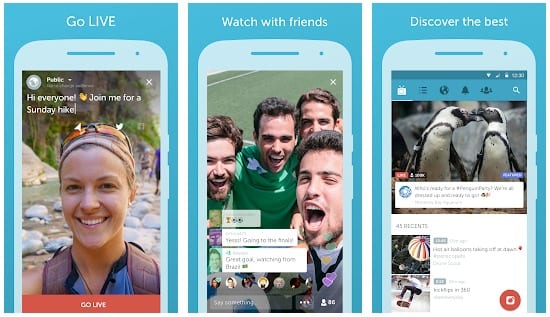 3. YouNow: Live Stream Video Chat – Go Live!
You will hardly even find a live-streaming app with a more uncomplicated user interface. Still, YouNow is very powerful and multifunctional.
Here you will be able to go live or watch other users' broadcasts. Chats completing each stream will let you interact with people and even with a broadcaster. Besides, it will help you to send gifts, request to guests, etc.
By the way, many celebrities are fond of this app. So it is a great chance to find like-minded people among people watching Streams. What is more, your idol can invite you to join a live video.
What makes the app more convenient is that all recent broadcasts will be at your fingertips. Install the app and make yourself sure how useful this feature is.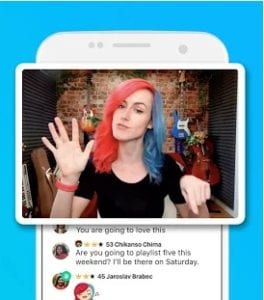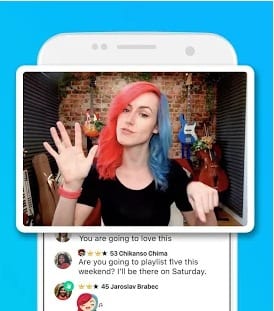 4. Houseparty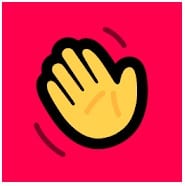 The next app that worth being downloaded is called Houseparty. It is a popular platform for private live streaming.
You only have to open the app, find online friends, and make the live stream begin. You will be able to invite friends at any time during the stream.
What makes the app unique is that your friends will be able to invite their friend to a conversation as well.
To make the process of communication more amazing, the developers suggest built-in small games available while streaming. They are a great tool to strengthen relations between participants of a stream.
The app is also capable of sharing a screen with your friends when needed. Does it meet your requirements?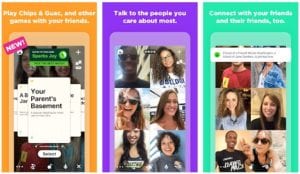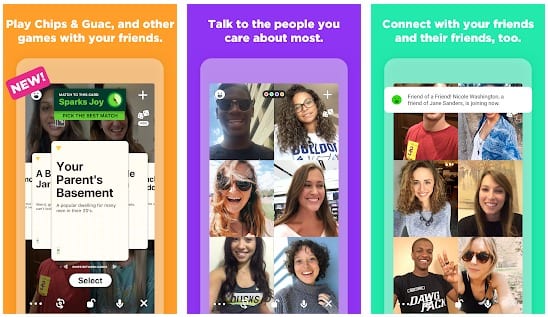 5. Plamfy: Live Stream Video Chat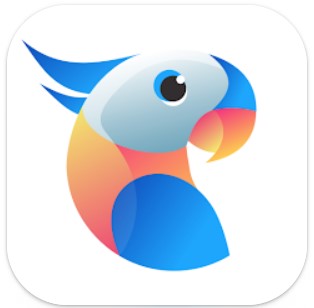 One more top-rated live-streaming app is Plamfy.
By using this app, broadcasts from all over the world will be at your fingertips. Search certain live videos, or find the content in the sections.
Chat with other users, discussing the events broadcasted. Chats under each video will let you do this with no difficulty.
Besides, you will be able to go live as well, at the same time interacting with your audience.
What is more, the app is capable of recording your videos. So you will be able to rewatch them, share them with friends, etc. Here you can show your friends the events of your life when you are away from each other.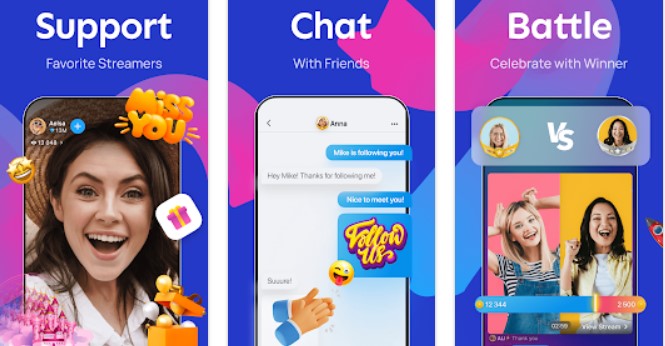 6. Bigo Live – Live Stream, Live Video & Live Chat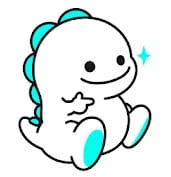 Bigo Live has features of a typical live-streaming app. It will let you share moments with the world by broadcasting; watch streams of other people from various countries, and even make friends while chatting.
As for the app's distinguishing features, this app can be used as Video Chat. You will be able to start a tete-a-tete conversation with your friend or even a stranger nearby! Additionally, you can add to Video chat other users, up to 9 people.
You will definitely like dozens of filters and stickers that will be available while chatting. The choice is really wide!
Also, the app is capable of applying a beauty effect automatically. That's why people with problem-prone skin may not worry at all.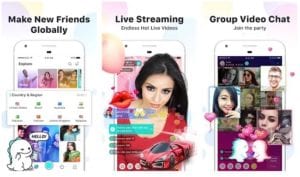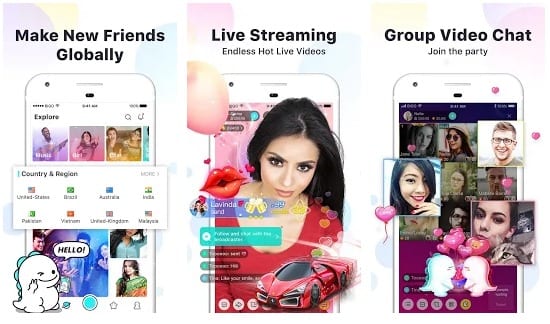 7. YouTube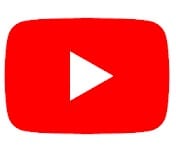 This popular platform has a live streaming option as well.
Start broadcasting on YouTube covering current events. To make live video more interesting, respond to comments and questions from the audience that you will find in a built-in chat.
Do you want to watch streams of other users? Find videos On Live and enjoy the content created by people from different countries.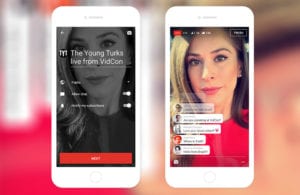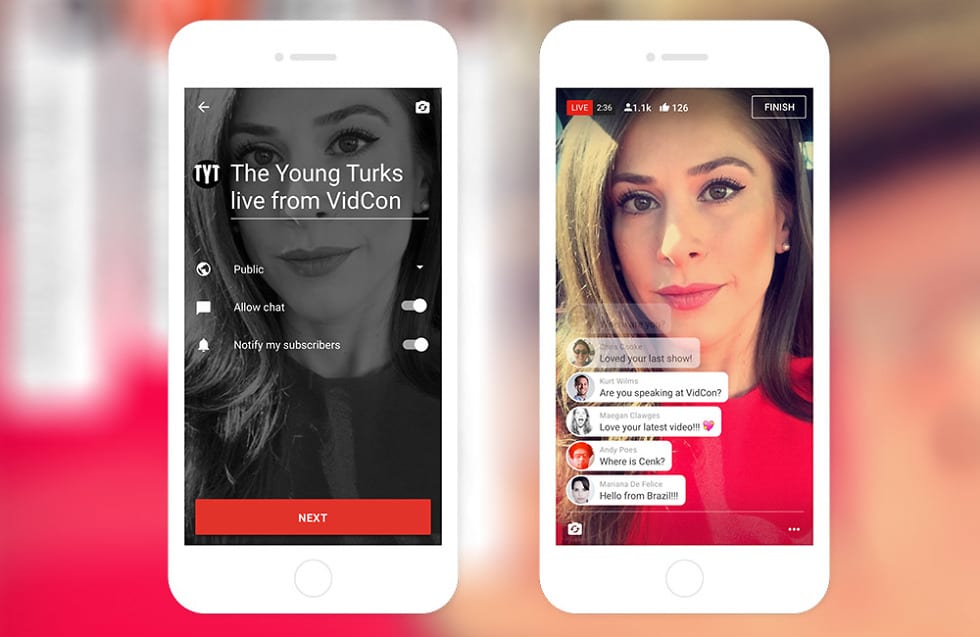 8. Mobizen Live Stream for YouTube – live streaming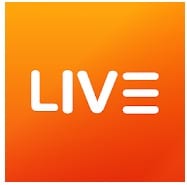 The next app is aimed at simplifying the process of live streaming on YouTube.
Mobizen Live Stream supports 1080 HD quality, which is important. This feature will attract more audience.
Apart from this, you will be able to hide and expose chat, making the streaming process comfortable for you.
Besides, the app is capable of broadcasting your mobile screen. By the way, at the same time, you will be able to turn your Facecam on.
One more advantage is the capability of Broadcasting Privately.
In all other respects, YouTube, like previous apps, will let you go live at any time being broadcasted worldwide. Also, by using this platform, you will get access to Streams of other people.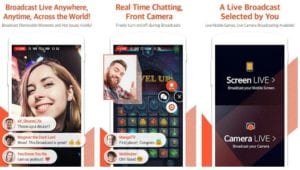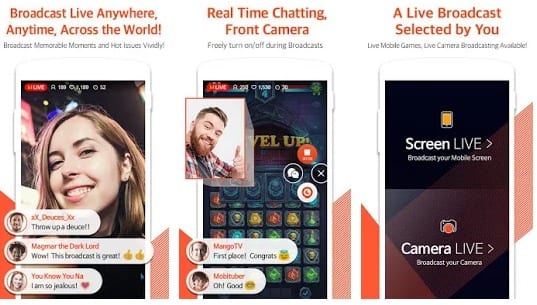 9. Instagram live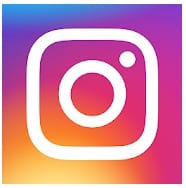 It is a well-known fact, that Instagram supports live streaming as well. Tap the "Start Live Video" button and discover the world of live streaming. Your followers will be notified about your broadcasting started.
While broadcasting, you will be able to see comments of other users completed by Likes. Also, you can select one person among the audience and invite him or her to join the stream.
After finishing a live video, you will see the total quantity of people that have seen your stream. Then, you can save it on your Instagram account, making it available within 24 hours. To keep it on open access at any time, add a live stream to Highlights.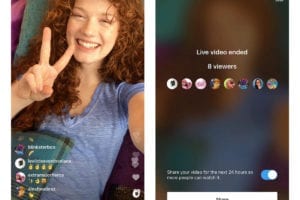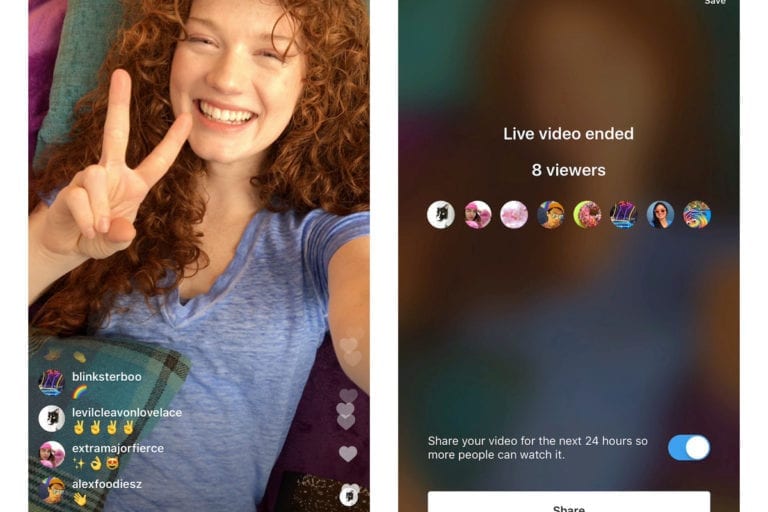 10. Facebook live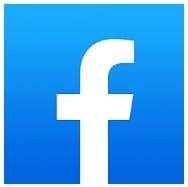 Finally, Facebook users can go live as well. Facebook Live is the most powerful tool to communicate with followers.
Each live video is completed by a chat where users can leave comments, share their experiences, ask questions, etc.
One more advantage is that you can go live with another user. By doing this, the content will become more interesting.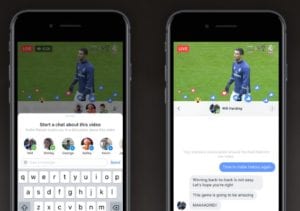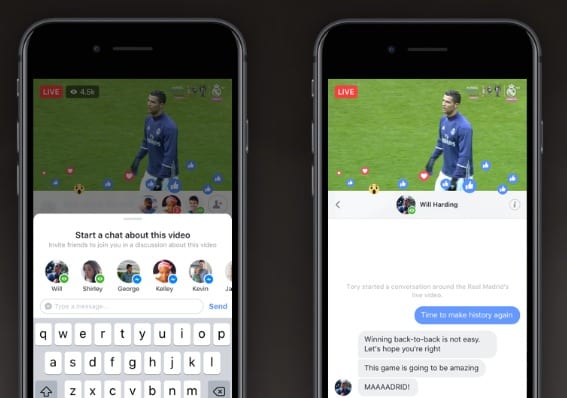 Check also: 10 Best apps to watch TV shows for free (Android & iOS)