If you're a DJ and you work with a controller and laptop, you're probably using one of the big four solutions: Serato DJ, Virtual DJ, Traktor or Rekordbox DJ. You may also use a Mixvibes Cross DJ or DJ Player Pro for your smartphone or tablet. But the world of DJ software is full of other programs, which we'll tell you about in our new post: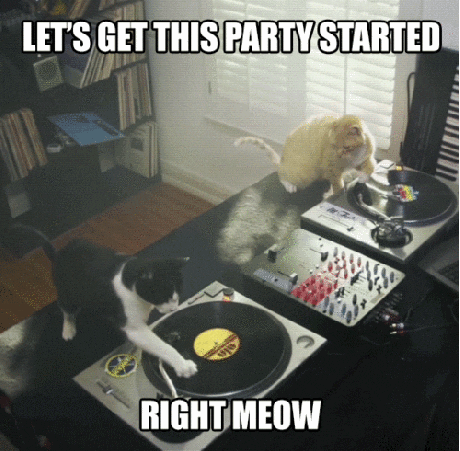 edjing Mix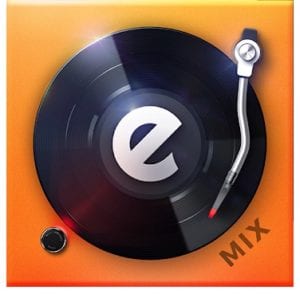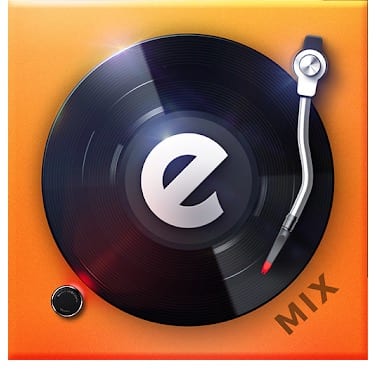 We'll start with Edjing, the most downloaded DJ application. Edjing Mix is a solution for iOS and Android, fully compatible with Mixfader Portable Bluetooth Crossfader.
It gives you the ability to scratch and mix your favorite music wherever you are. The interface of the application is very similar to djay Pro, it implements performance pads, touch effects, sampler for finger-dramming.
The Virtual Mixer has a wide variety of free available effects available through the official store. You just need to add a song to one of the decks to start mixing, add distortion, automatically change BPM or do it manually by clicking 'Sync'.
Possibilities:
16 free samples: siren, gunshot, kick, snare, etc.;
Audio FX: Echo, Flanger, Reverse, Filter;
You can use other users' songs in your sessions or use songs from the Deezer and SoundCloud platforms;
If you want to rest for a few minutes, you can use 'AutoMix' mode to let Edjing mix tracks from your playlist;
Edjing is able to record audio in CD quality in high resolution;
It has the option to share your mix on Twitter and Facebook.
A huge advantage for the application is the ability to work with music found in SoundCloud and Deezer.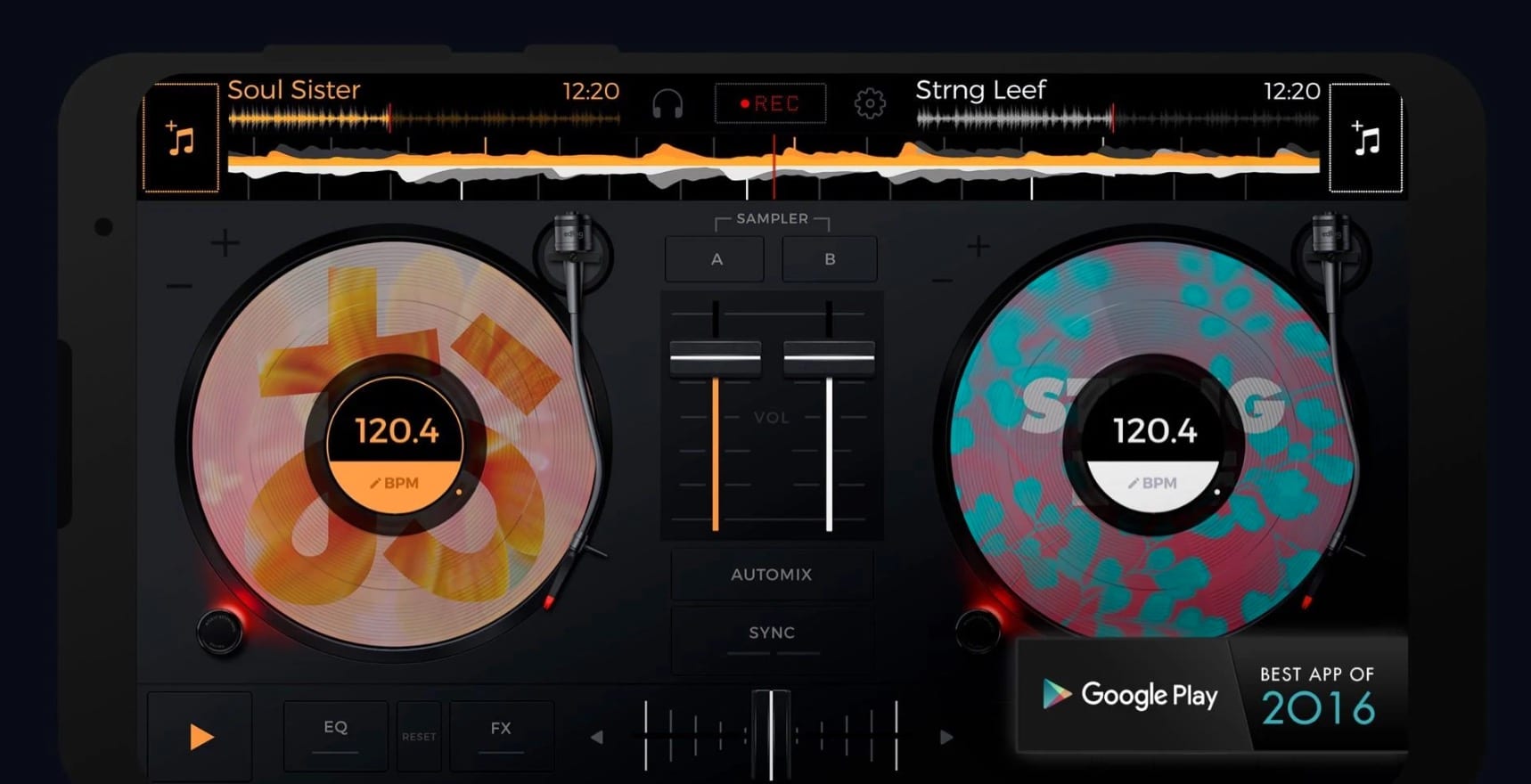 Advantages:
Simple, intuitive interface, and most importantly very user-friendly.
The integration of SoundCloud and Deezer gives you access to millions of songs in different genres.
The application can access your music library on your SD card to find songs in MP3 format and transfer them to Edjing.
Support for Mixfader Portable Bluetooth Crossfader.
The Edjing interface can be fully customized with a variety of themes, giving it the look that suits you best. This application is an excellent choice if you need a DJ program outside your home and don't have a laptop or have difficulty moving your system to a party venue.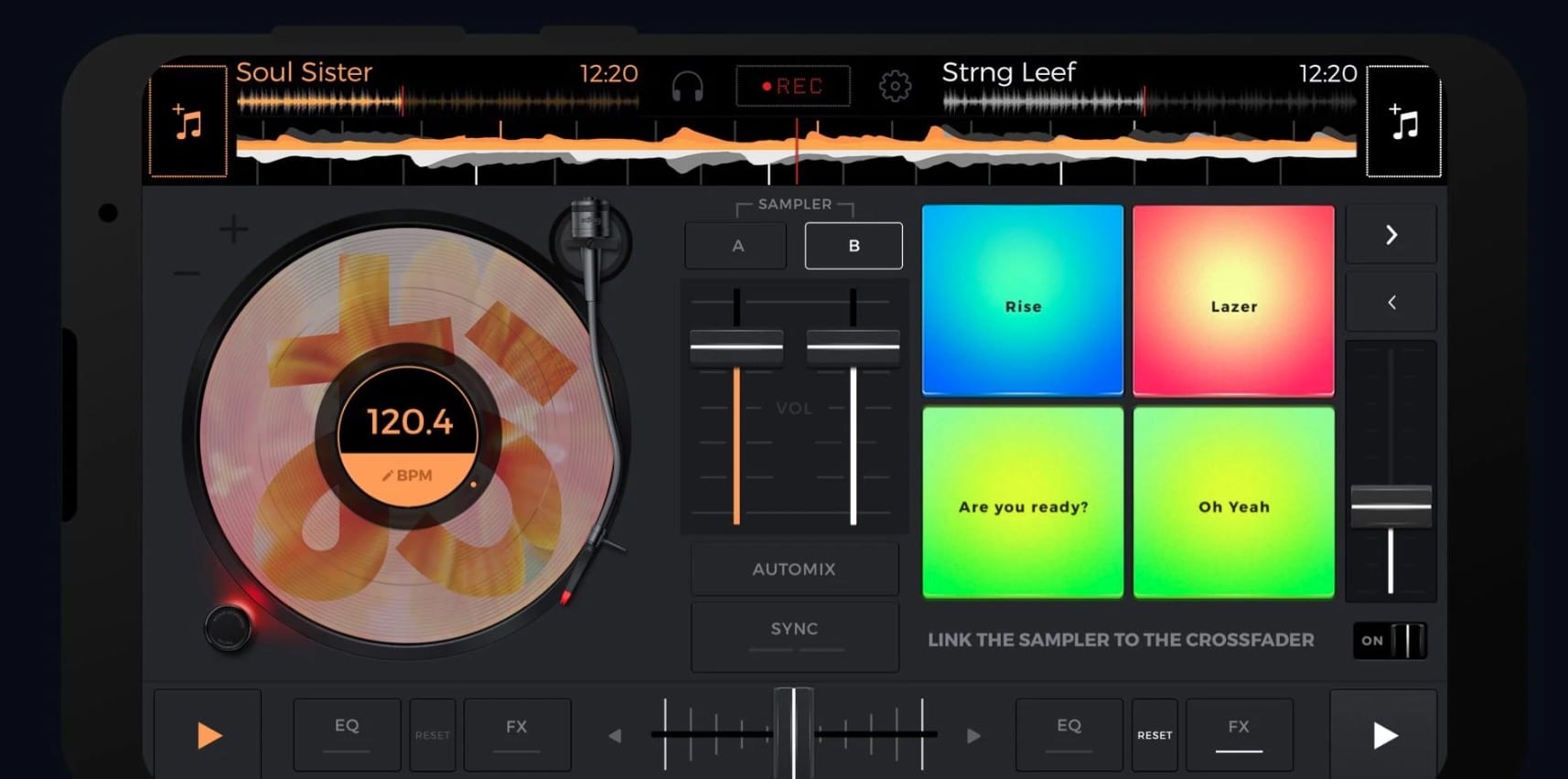 You may also like: 9 Best autotune apps for Android & iOS
djay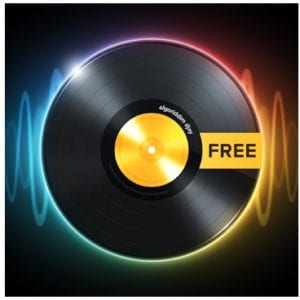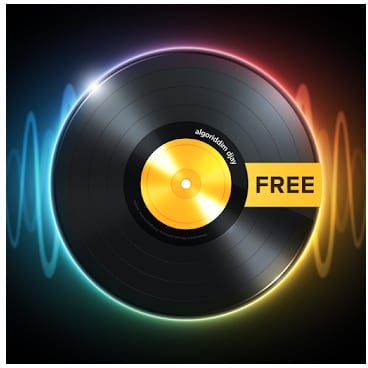 djay FREE – DJ Mix Remix Music – mix music and create unique remixes with this free app. A novice or a professional DJ – start creating now!
With this app, you can turn your smartphone into a full-featured DJ platform. The system is synchronized with Spotify and gives you access to all audio files on your device. Mix songs in an instant, create loops and apply FX in real time with the intuitive app interface.
Key product features include:
integration with your music library,
the ability to work with millions of tracks,
a handy player, and more.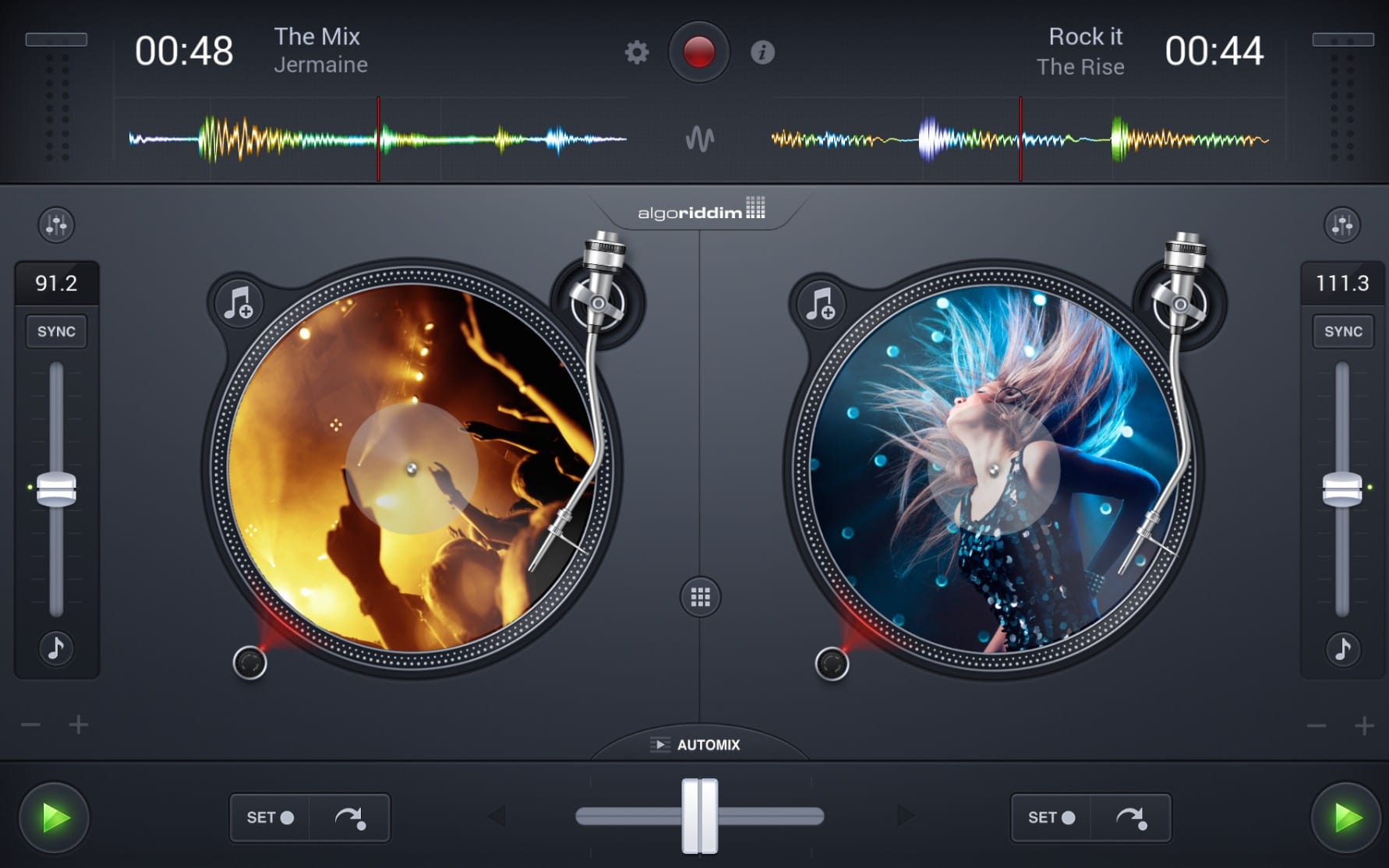 The built-in music analyzer provides recommendations for optimal mixing – never before creating mixes has been so easy and exciting.
With Audio FX, you can add echo effects, powerful beats and even create your own sounds to the mix. Different filters, tempo, and tonal controls, as well as EQ control, help you fine-tune your mix.
The application includes an advanced time-stretching system, autodetection of bits and tempo, auto-amplification of sounds, support for multiple audio formats and functions to work with Bluetooth devices.
Cross DJ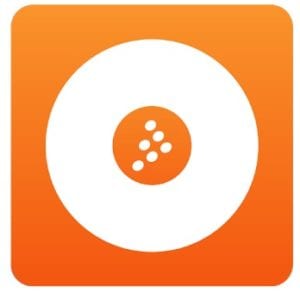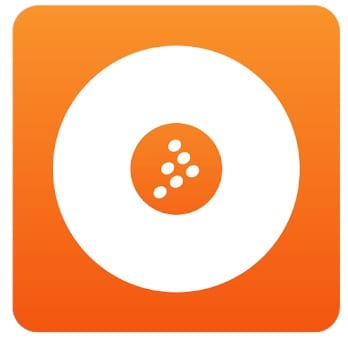 Cross DJ is a great DJ mixing application that helps you mix tracks on your device using the powerful audio engine.
The first thing that Cross DJ users will notice is that the app turns your device into a real mixer (this is especially true for tablets). All Cross DJ controls are intuitive and can either be seen or accessed directly or very quickly.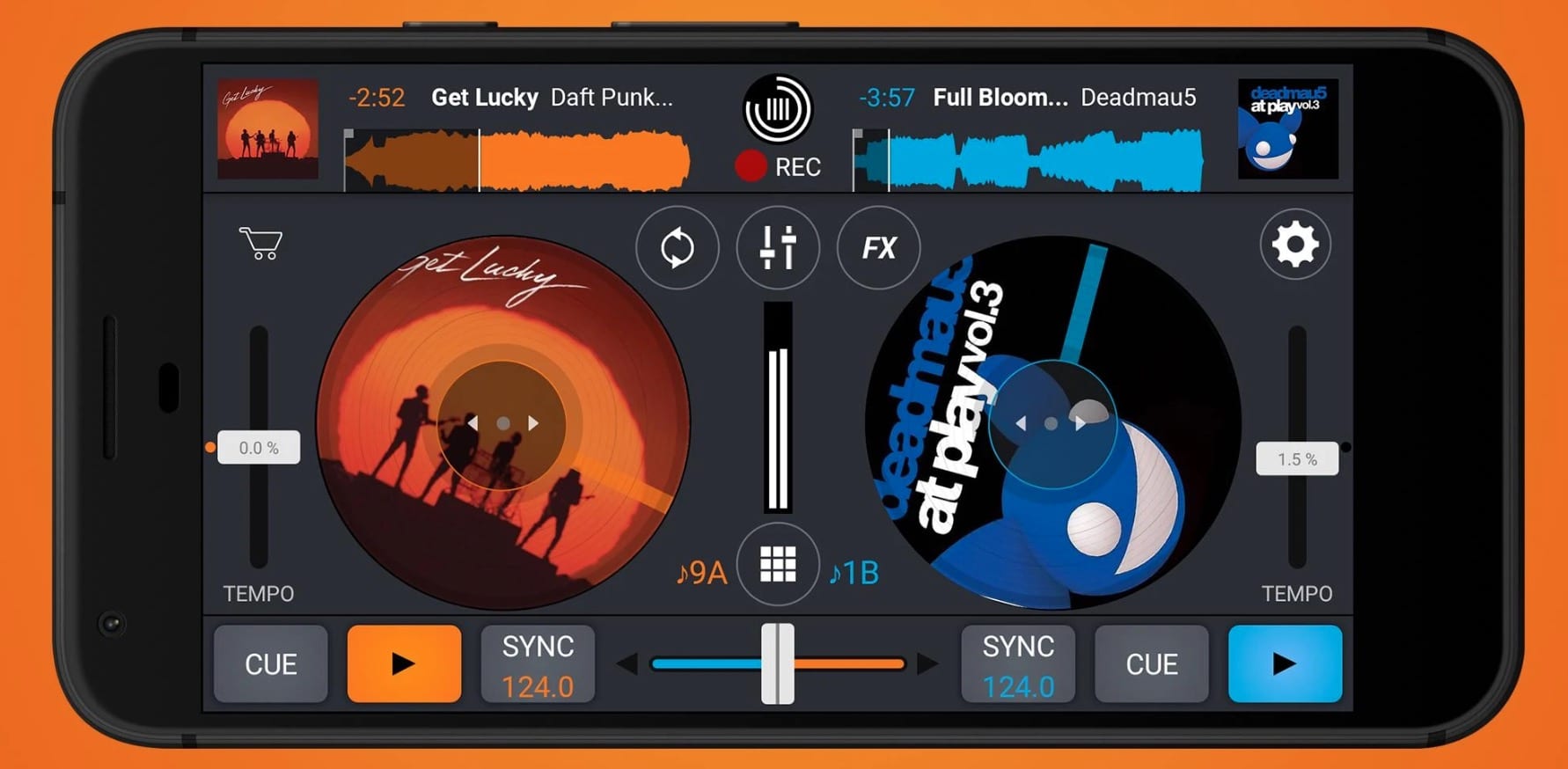 Cross DJ app has an accurate BPM detection, stable synchronization, the ability to preview tracks before saving, parallel waveforms mode to visually check the synchronization of tracks, the ability to automatically mix, as well as the ability to control the equalizer and crossfader using an external mixer. The app also includes five pitch levels (4, 8, 16, 32, 100%).
Among the features of the Cross DJ, you will find two virtual turntables, a crossfader, a full-fledged 3-band EQ mixer, automatic loops, an XY effects pad, 16 hot-cues pads. You can also download songs in MP3 and AAC formats with absolute ease by importing them directly from your device library.
However, a large number of features are available through in-app purchases. In addition, in-app purchasing allows you to get rid of ads.
Cross DJ Free is a powerful music creation tool that is certainly even better in its full version. In other words, this version offers only a small portion of what you can find in the paid one.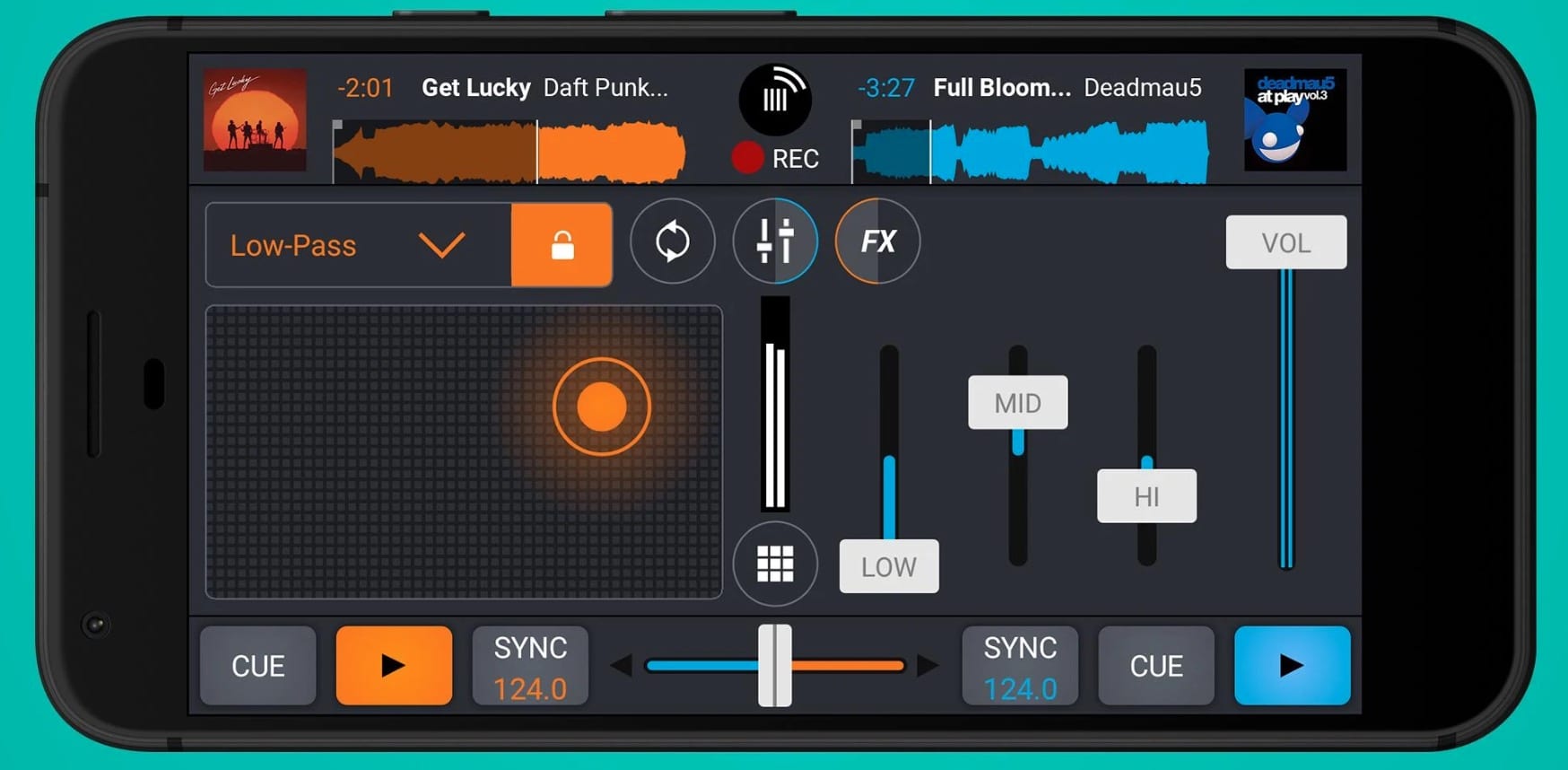 DJ Mixer Player – DJ Mixer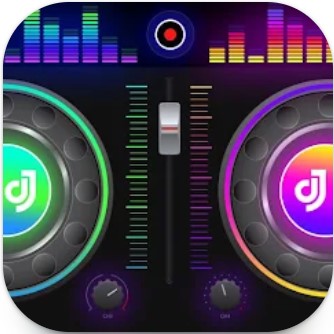 If you are looking for a portable mixer, we can say you have found it, as the DJ Mixer Player – DJ Mixer is a good tool in this case. This application allows you to create music mixes.
The program has an interface that simulates a deck with two turntables and includes many effects so that you can fully immerse yourself in the DJ's work.
With DJ Mixer Player – DJ Mixer it is not necessary to have a deep knowledge of music creation. The program is easy to use even for inexperienced users, so you can easily master it. That's why both users who are good at mixing music and those who are just mastering it will be able to achieve great results with this application.
The best way to turn your Android device into a mixer. Download DJ Mixer Player – DJ Mixer for Android and use only your phone to become the musical inspirer of any party.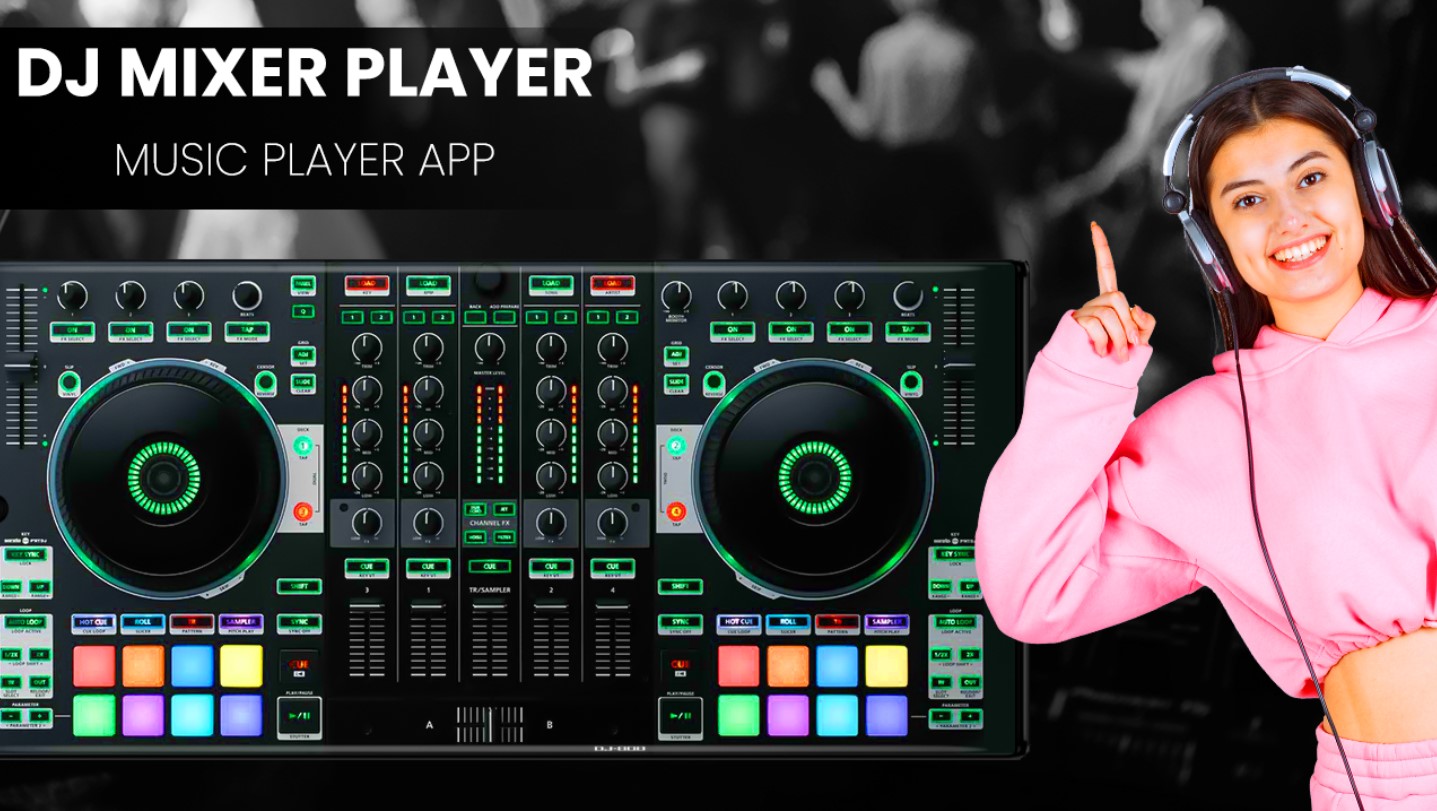 Party Mixer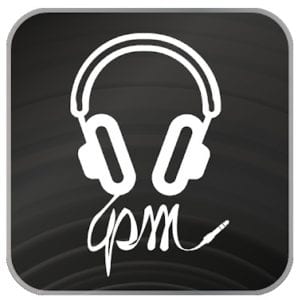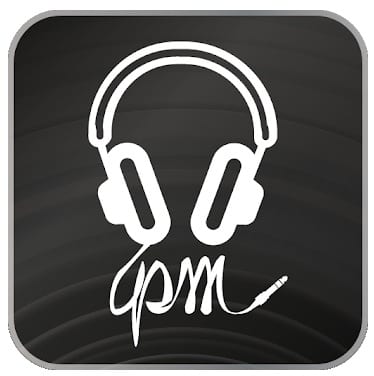 Party Mixer is a simple but effective tool for creating music and mixing songs. With it, you will feel like a real DJ! With it, you will create your own playlists, save them and load. Using Auto DJ mode, you can mix songs automatically.
The application is extremely easy to use. Just play with the controls and you'll get interesting mixes. You can crossfade between the two tracks using the horizontal slider at the bottom and change the tempo and pitch using the vertical sliders. That's it!
The main features of the application:
Create playlists;
Play two tracks at the same time;
Change tempo & pitch;
Choose songs from the device's memory.
DJ Mixer Player Mobile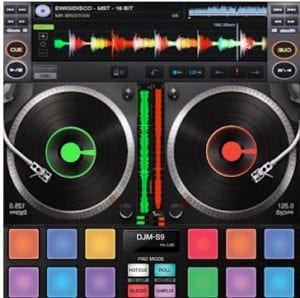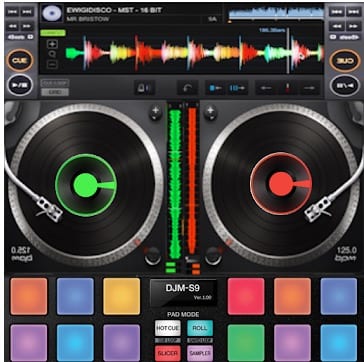 Use your Android device as a DJ software thanks to DJ Mixer Player Mobile. DJ Mixer Player Mobile is a mixing application that allows you to create tracks on your phone or tablet. It offers a pair of turntables to download and play music.
The main features of the application:
DJ mixing software with hundreds of sound effects: Flanger, Gate, Reverb, Bit, Phaser;
The studio-quality sound;
Direct equalizer EQ;
Record, sequence, edit, mix and create the full song.
Now you no longer have to carry all your DJ equipment to create tracks anywhere. Take your Android device with DJ Mixer and two DJ decks are in the palm of your hand.
Traktor DJ 2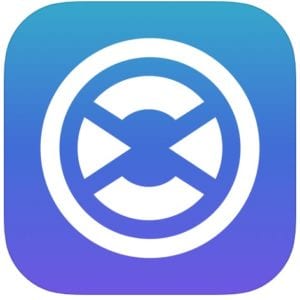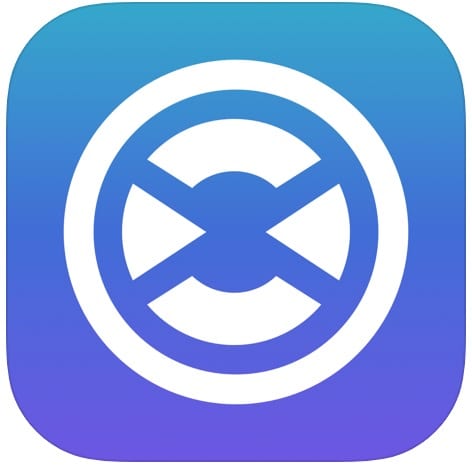 Native Instruments has targeted the amateur market with its free app Traktor DJ 2, with which anyone can start to make mixing tunes and playing sets.
The main feature of the application is its simplicity, and if the user has a subscription, the ability to stream tracks from SoundCloud.
The interface is simple enough, wave visualization is displayed at the top of the interface, and there is a mixer for two decks at the bottom.
The application has an auto-sync function, hotcue pad, effects, and the iPad version has a Freeze mode that allows you to cut tracks and make remixes on the fly.
Traktor DJ 2 is fully integrated with SoundCloud Go+, so subscribers can take tracks from the platform and use them for streaming or information. To help newcomers, NI has released a series of playlists from renowned artists. Playlists are available in their SoundCloud profile.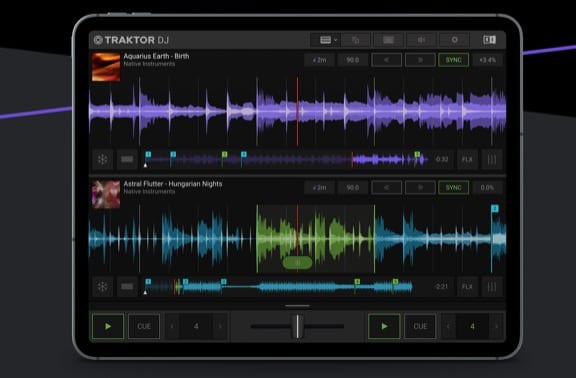 DJ Studio 5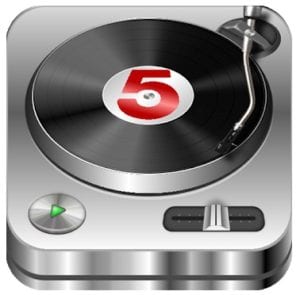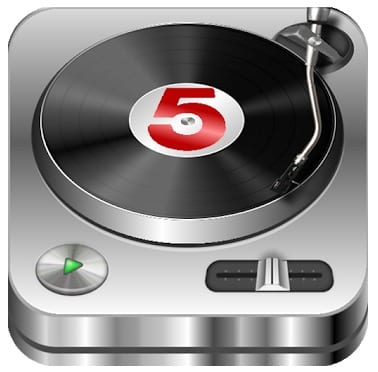 DJ Studio 5 is a simple tool for creating your own mixes from your favorite tracks.
Easy editing and a wide range of possibilities in a convenient format – that's what this editor can boast. All the tools are implemented as simple as possible: the screen is divided into 2 parts; on each one, you can load a track, and during playback, you can balance between them.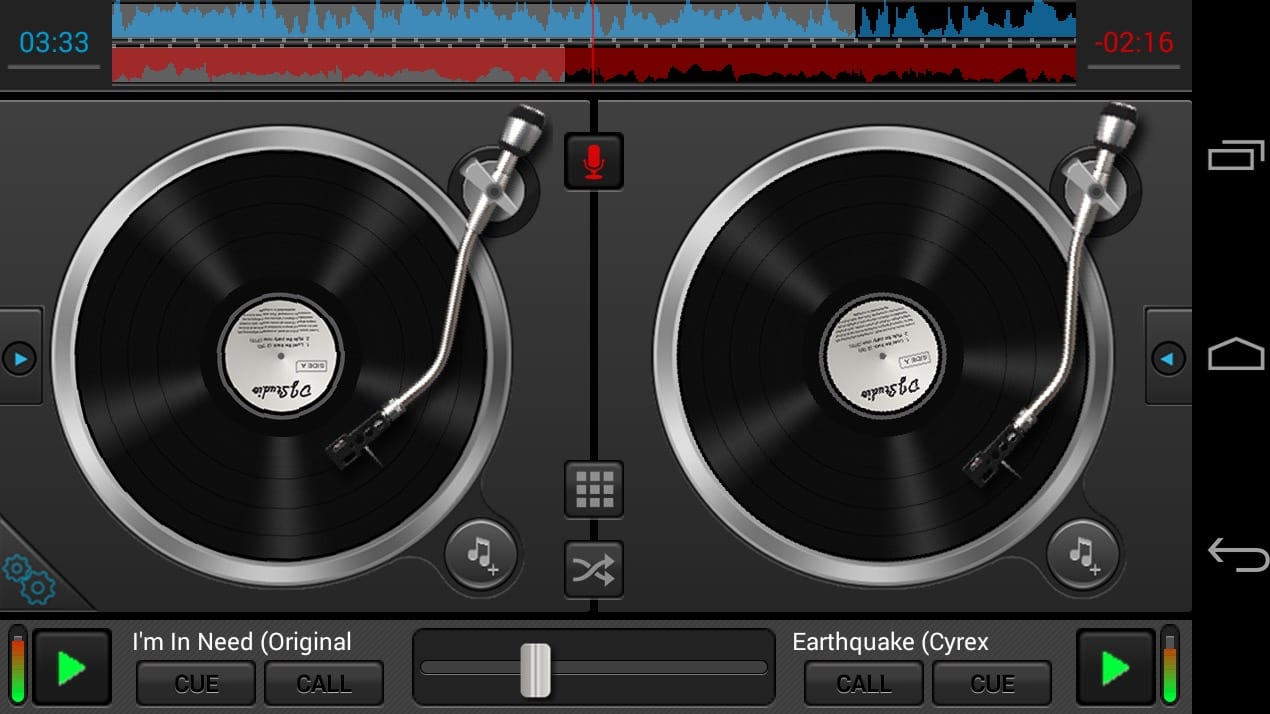 And, of course, the most popular function is the DJ scratching. The application has a unique scratch engine and disc physics. You can customize your decks with up to 7 skins. For each deck, 3-bands equalizer is available, as well as various effects such as Flanger, Phaser, Gate, Reverb, Bit crusher, 3D, Brake, and FlippingDouble.
DJ Studio 5 is one of the most feature-rich applications and also one of the best free applications. Developers are proud that the application is completely free, without any restrictions. There is support for SoundCloud and even some controllers.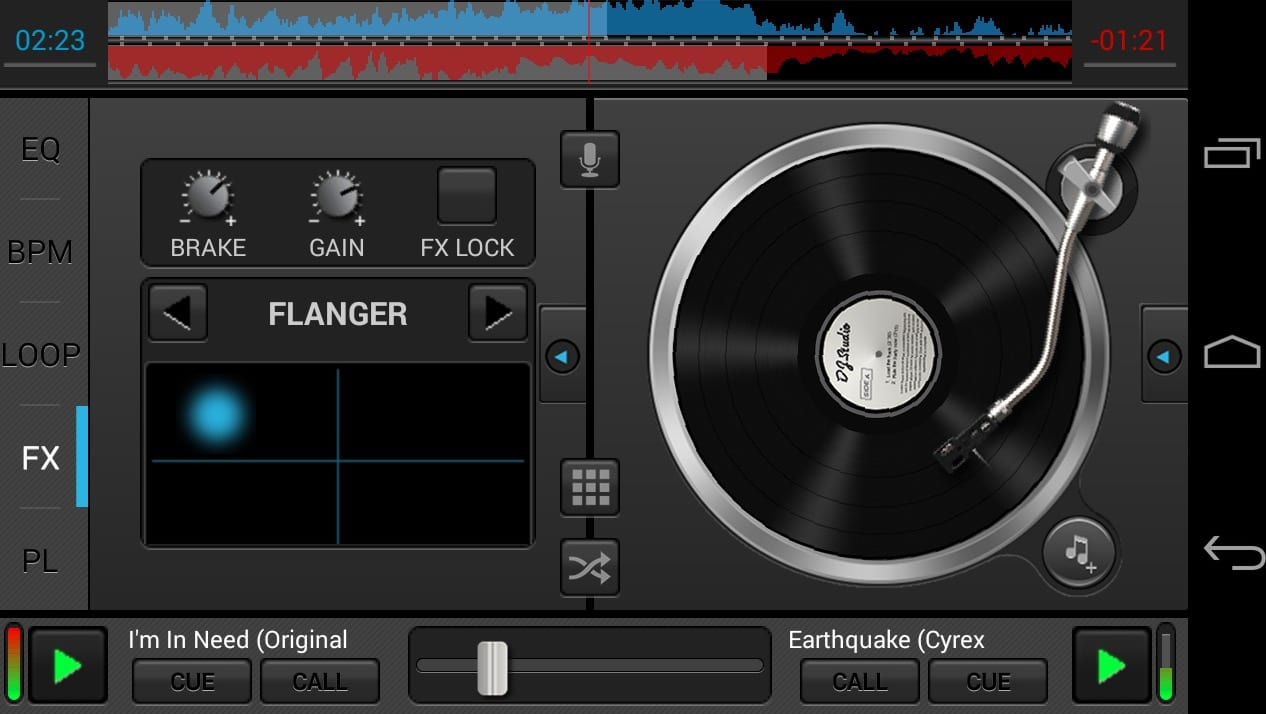 DiscDj 3D Music Mixer Studio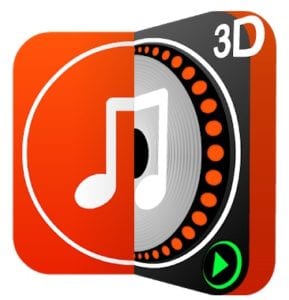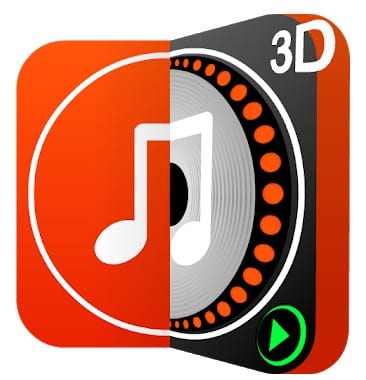 DiscDj 3D Music Player – 3D Dj Music Mixer Studio – the description of this application on Google Play, and the name itself indicate that it is a music player with a DJ interface. But still just as a player this application is probably not convenient to use, but as a good DJ program, it's quite possible. The application has quite good functionality and a clear interface.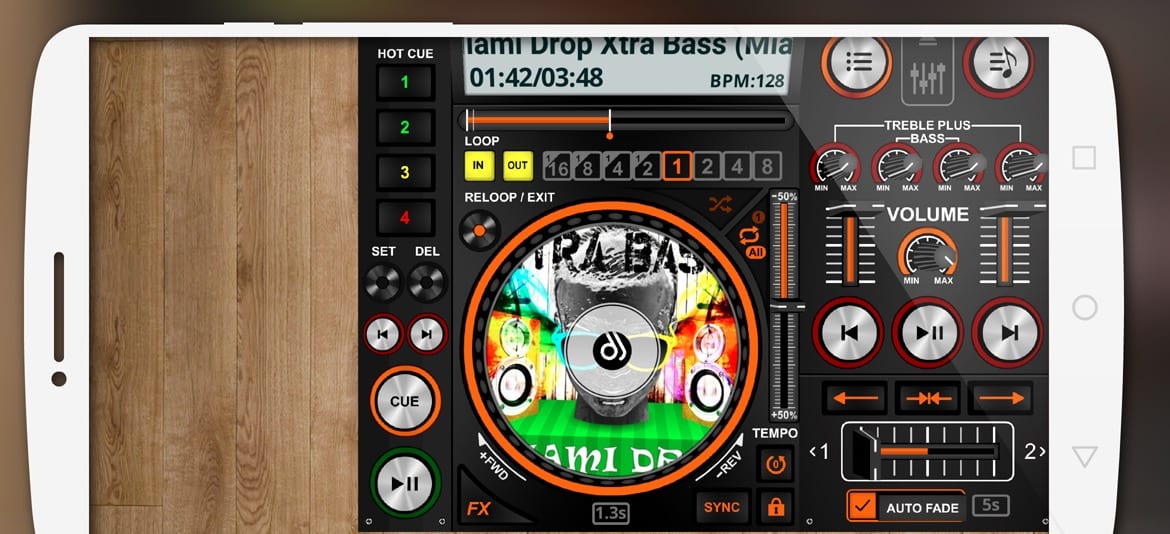 This DJ mixer application can be used to play music continuously, with the ability to move a song from one turntable to another without interruption. You can also use any of the proposed turntables as a normal music player.
DiscDj 3D Music Mixer Studio has many features inherent to a real DJ. The user interface is almost the same as a professional DJ machine.
Key Features:
Mixer with playlist, equalizer, volume controls, and other features;
10 Band Equalizer;
17 in-built presets in the equalizer;
Pre-listening function;
Pitch Slider.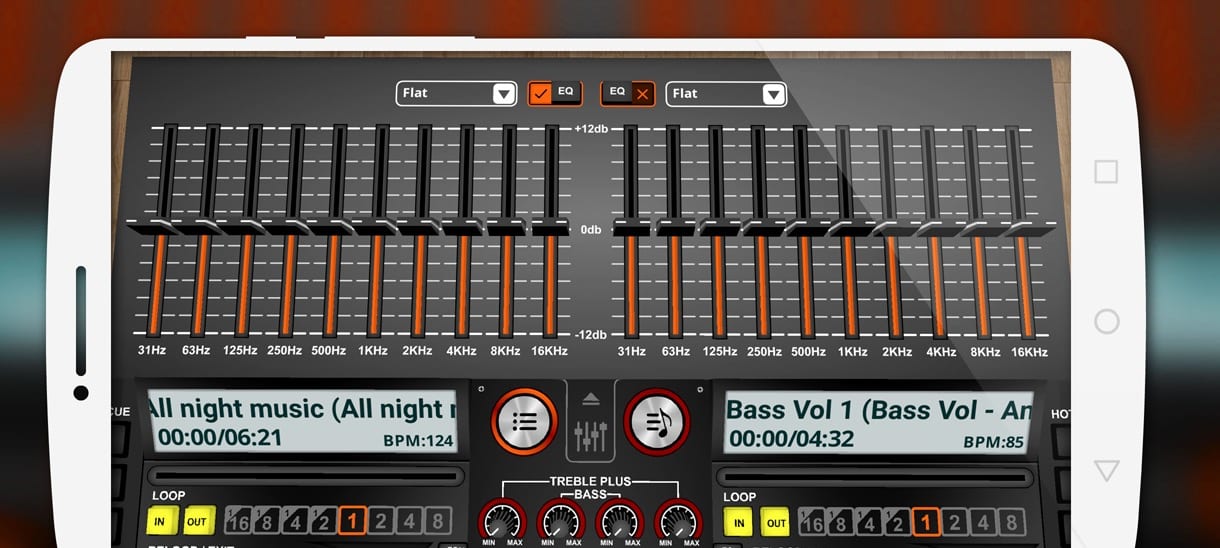 You may also like: 9 Best apps for amateur singers (Android & iOS)
DJ Mixer Studio: Remix Music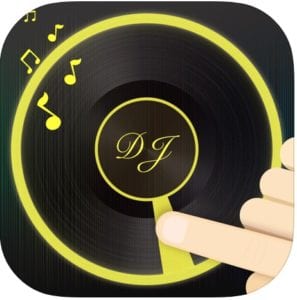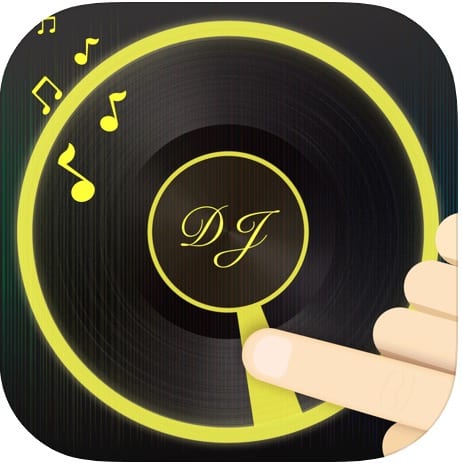 DJ Mixer Studio is a professional application for DJs on the iPhone. With it, you can perfectly mix synchronized tracks with the best sound.
The main features of the application:
It is integrated with your iTunes music library and iCould music;
A wide range of features such as scratch, flanger, pitch, loop, equalizer;
Stable sync;
New cue waveform and BPM waveform view;
Ability to customize the interface.
Turn your phone into your own sound mixer with DJ Mixer Studio. And if you think you've made a great mix, save it or share it on social networks.