Whether on an airplane or in a waiting room with limited mobile Internet access on your phone, there are situations when you need to spend time playing games without an internet connection…
These are the best offline games for iPhone 2019:
FarmVille 2
Farmville 2: Country Escape – this game is no wonder one of the most popular farms in the world. Here you will receive not only a positive charge but also unprecedented freedom of action.
Do you want a break from the mad city rhythm? Then go to the farm! Here you will find a little cozy house on the sea coast, juicy fruits, ripe berries, beds smelling earth, cute animals that need care, interaction with friends-farmers, fishing and the production of goods.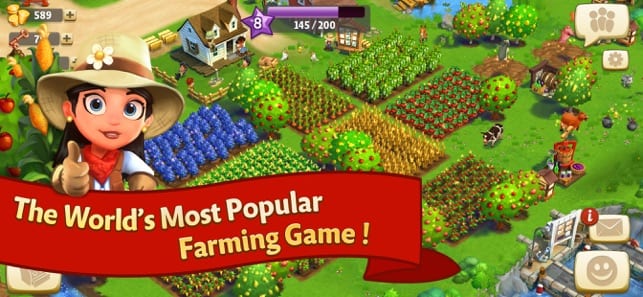 Do all that your heart desires!
Why We Recommend
You can focus solely on growing all sorts of goodies or planting flowers. You can build a mill and a bakery to start producing aromatic pastries, or plant vineyards to produce your own wine. You can grow animals or catch and sell fish.
Decorate your house or leave everything in its original form. Go in search of the real treasure! Get a dog, after all.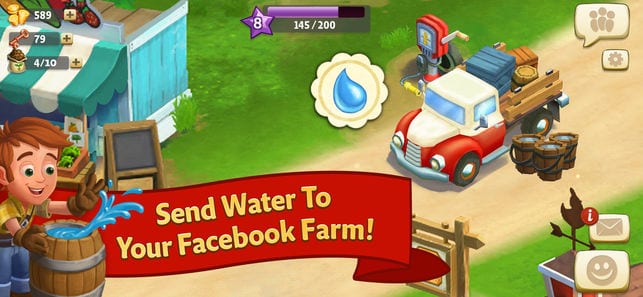 You can exchange goods with friends, go to visit or enter into alliances with neighbors, and you can play solo and not depend on anyone.
Play in any place convenient for you, even if there is no Internet. Give the game exactly as much time as you want: at least half a minute per day. Just rest and rejoice in rural life!
You can also check: 9 Best empire-building games for Android & iOS
Traffic Rider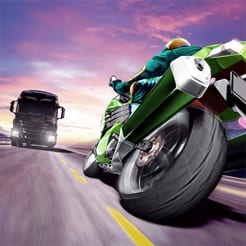 Traffic Rider game will appeal to all fans of speed, impassable tracks, and thrills. This game has a number of advantages in comparison with other racing games. These include a first-person view, a variety of motorcycle choices, 70+ missions and 30+ achievements.
Here you are offered to drive a high-speed motorcycle with a roaring engine. And the sound effects create a feeling of complete reality.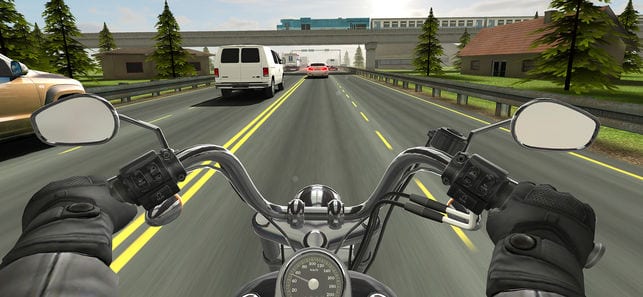 In this game, agility and good intuition will be useful to you in order to avoid the crash of oncoming cars on the highway. Overtaking cars and avoiding accidents you will earn points and set records when passing routes. Receiving awards, you can build a career.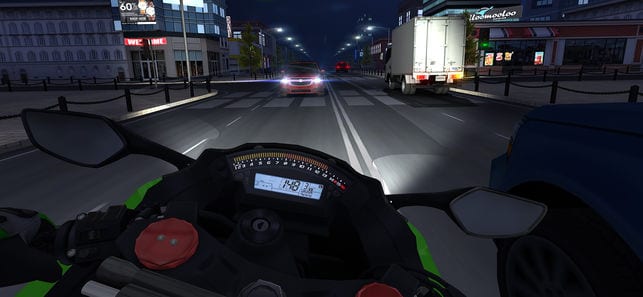 As you progress through the mission, you have the opportunity to improve or even replace your motorcycles, unique in their design.
Why We Recommend
The arcade looks amazing – incredible detail of objects, cars, and all the scenery, dynamic shadows, smoothing, and even day and night! Delightful gameplay helps to be behind the wheel of the cool bike in order to plunge into the full-featured mode of passing with dozens of quests.
Postknight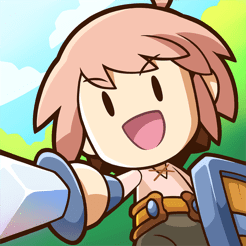 Postknight is a role-playing strategy about the adventures of a brave knight who delivers mail for residents of the kingdom Kurestal.
The dangers are everywhere, be it his native village or another city. You must fight with monsters and robbers. During the battle, the hero upgrades his skills and gets resources to improve inventory.
In addition to the villains, there are merchants, healers, etc. They will offer to complete the quest for the reward. While the postknight carries letters for the inhabitants of the game world – he is waiting for adventure.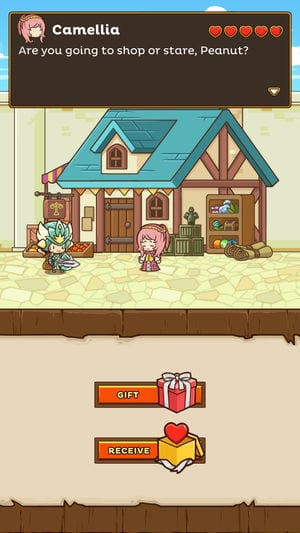 The character develops as follows: for completing quests and fighting victories, he gets experience and skill points. They can be spent on 4 skills: strength – increases the damage on the enemy; intelligence; agility – reduces damage from opponents; vitality – the number of health points.
To perform tasks more efficiently, you need to improve inventory. Armor and weapons are improved at the blacksmith. For this, you need to collect money and resources. Potions will replenish health, make attacks faster, more damage to monsters, and less for yourself. You can cook them with healers or in the alchemical laboratory.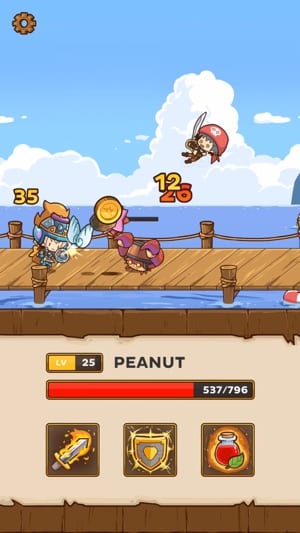 Even when you are not in the game, an action takes place – the character delivers mail and receives rewards for it, which can be seen at the beginning of the next game session.
Why We Recommend
The game was created specifically for those who want to pass the time on the road, the controls are adapted for mobile devices, and the gameplay is divided into convenient small stages – which means that you will not have to hang out in the game for 24 hours to achieve something.
Cooking Craze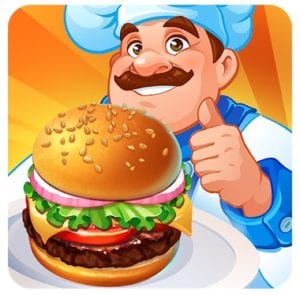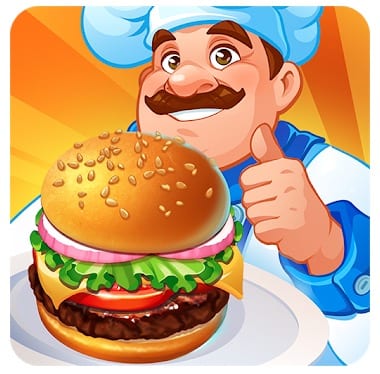 Cooking Craze is a fun delicious restaurant game. So, if you have always dreamed of becoming a restaurant cook, here's a good way to get started … and it's pretty simple.
The player has a certain eatery, which makes delicious donuts and cocktails, but this is just the start of a career. Over time, the eatery turns into a more solid institution, which serves fish, meat and other dishes.
The playing field is a kitchen and at the same time cashier. Depending on what the buyer wants, you need to combine the ingredients. You should take care that food is tasty, and also not to keep visitors waiting a long time.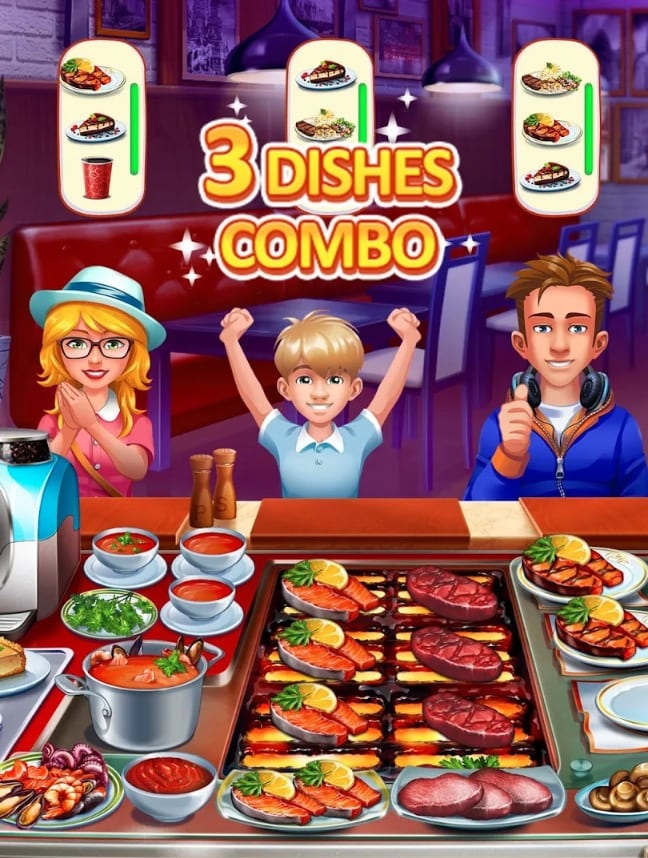 The game has many levels of varying difficulty. Basically, everything depends on the speed of the player's reaction, but in order to make it easier, you can improve the equipment in the kitchen for game currency. This will help cook more and faster. After passing the level again you can improve the result and get additional bonuses.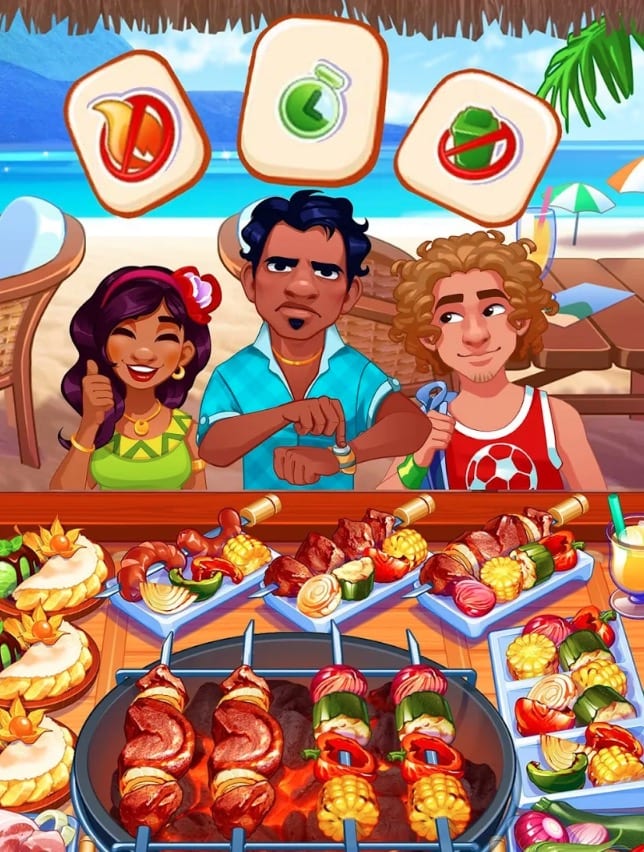 Why We Recommend
Create your own restaurant empire. Cook hamburgers, bake donuts and serve ice cream to satisfy your customers. You will have to take care to serve the dishes on time.
And for this purpose, you will need to follow a strategy, giving priority to certain customers, not others … decide who and when to serve, and you will be able to get the best reviews about your restaurant.
Subway Surfers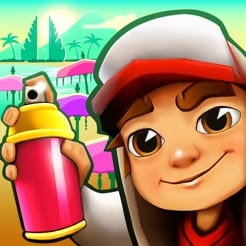 Subway Surfers is a game that successfully combines the genres of platformer and action in a style similar to the famous game Temple Run.
In the story, you have to run away from the inspector at a dangerous and abandoned railway station, with trains traveling at high speed past you. You better be careful!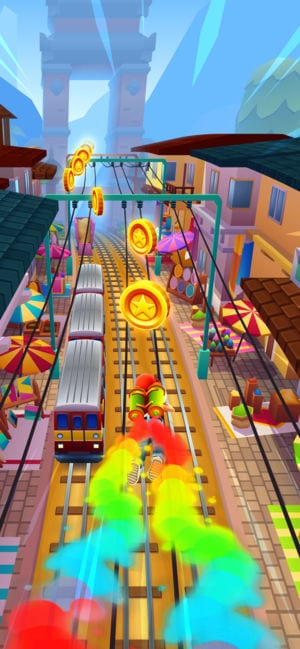 Unlike Temple Run, you don't need to control your character with an accelerometer. Instead, you have to move your hero along one of the three parallel railway tracks with gestures.
Of course, you will have to jump over obstacles. You can also use various gadgets, such as a jet backpack or surfboard, that can help you in this endless pursuit.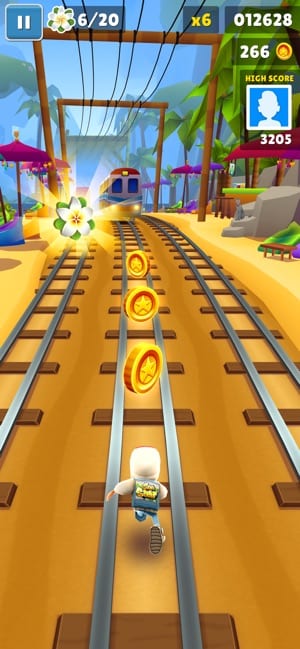 As in most games of this type, throughout the journey, you will need to perform various missions, for which you will receive coins. For coins, you can buy various improvements. Nothing new, but still very exciting.
The graphic part of the Subway Surfer game is impressive. So impressive that it can even slow down on some devices with low productivity. And it's true that it is a pleasure to watch character models and textures.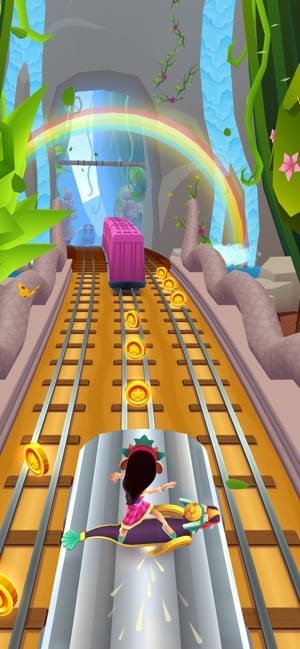 Why We Recommend
Subway Surfers is a very interesting game with exciting and simple gameplay that will undoubtedly make you spend more than one hour trying to break the records of your friends.
Subway Surfers became the king of the genre. Despite such a decent age, the game is still regularly updated and more and more new locations and items appear in it!
Swamp Attack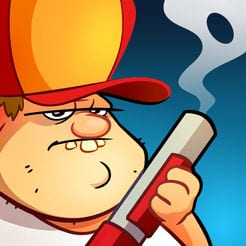 Imagine you live on the swamp in a small cozy house, where every evening you enjoy the sunset and relax on the veranda in a rocking chair.
Pleasant music plays, and suddenly a zombie alligator comes out of the water, whose sole purpose is to destroy the house. What to do in this case? Of course, run without looking back. Well, if there is a shotgun nearby? Grab a weapon and defend your home from the invading monsters!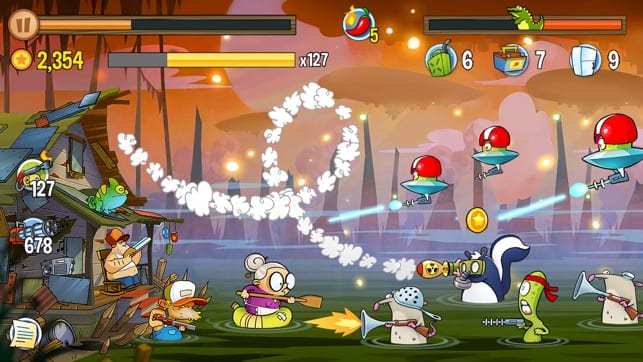 So, the goal of the game is very simple: to protect your home from mad monsters. And do this during tens of levels, divided into 8 different episodes.
Each new level is no different from the previous one. The fat man sits in a chair on the left side of the screen, and on the right, swamp animals sneak up. At the top right, you can see an indicator of the remaining enemies and available explosives.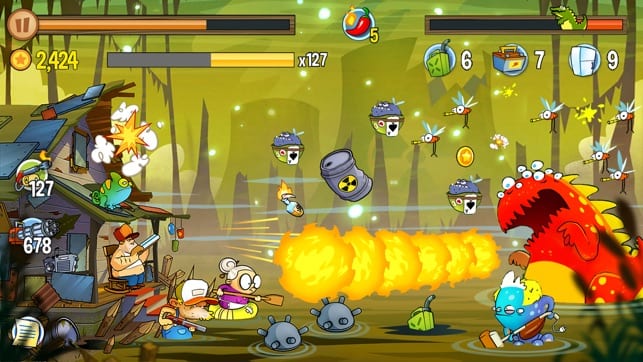 On the left, there is the number of cartridges in the store, a health bar and a counter of earned coins. From time to time there is a duck giving coins, or a box wrapped in festive packaging in which you can find ammunition.
The resulting coins with a star in the center are the game currency, which can be used to buy cartridges, improve the strength of your home and other ammunition.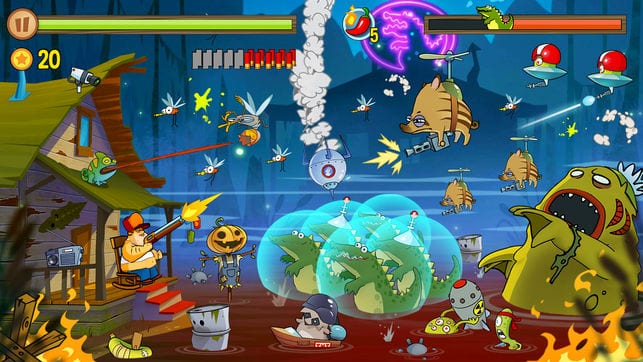 Everything opens gradually as you progress through and is located in the Store submenu.
Why We Recommend
All graphic elements are high-quality. It doesn't matter if you play the game on your phone or tablet, everything will look equally good.
The Swamp Attack game for some reason reminded me of Plants vs. Zombies, there are some similarities. And perhaps it inspired the developers to create this project. As a result, the game is very exciting and helps to pass the time perfectly.
Rise of Empires: Fire and War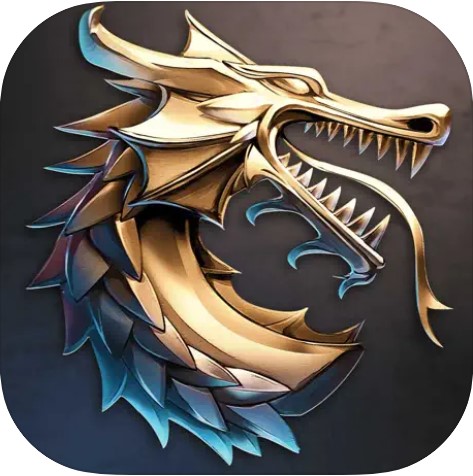 Rise of Empires: Fire and War is a city simulation in a medieval fantasy setting. Build your own settlement, which you then manage to turn into a rich and prosperous city.
But you need a lot of resources for all this. The resources have to be mined around the clock to provide all your ideas with building materials.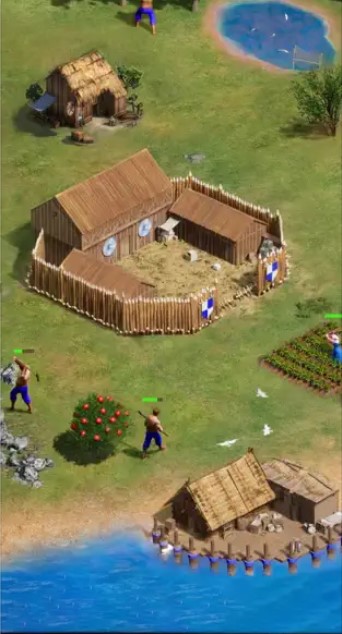 More than two hundred types of various buildings: from simple huts to universities, laboratories, and castles. Each building has its own functional purpose.
But their main advantage is that all of them are very detailed and high-quality. And in most buildings, there is animation, which makes the picture on the screen of the tablet even more lively and realistic.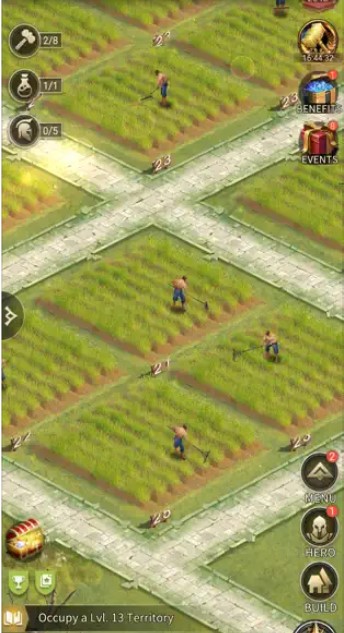 In the game, most items are purchased for in-game coins, which can be collected through various crafts of citizens. You can also improve your settlements to make your city grow even faster.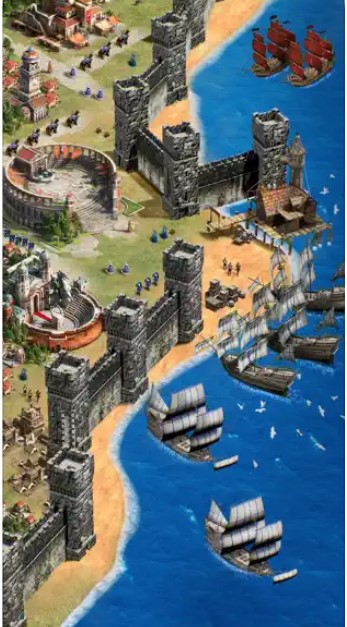 Why We Recommend
In the game, most items are purchased for in-game coins, which can be collected through various crafts of citizens. You can also improve your settlements to make your city grow even faster.
Criminal Case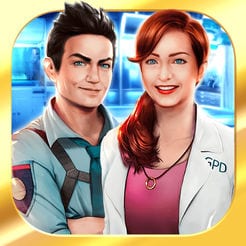 Criminal Case is one of the most famous games that convey the essence of the police routine. You have to play the role of a detective who investigates various crimes.
Criminal Case will seem like a very exciting puzzle. Your goal will be to solve the crime, and you can do this by collecting various clues from the crime scene and in the homes of potential criminals you suspect.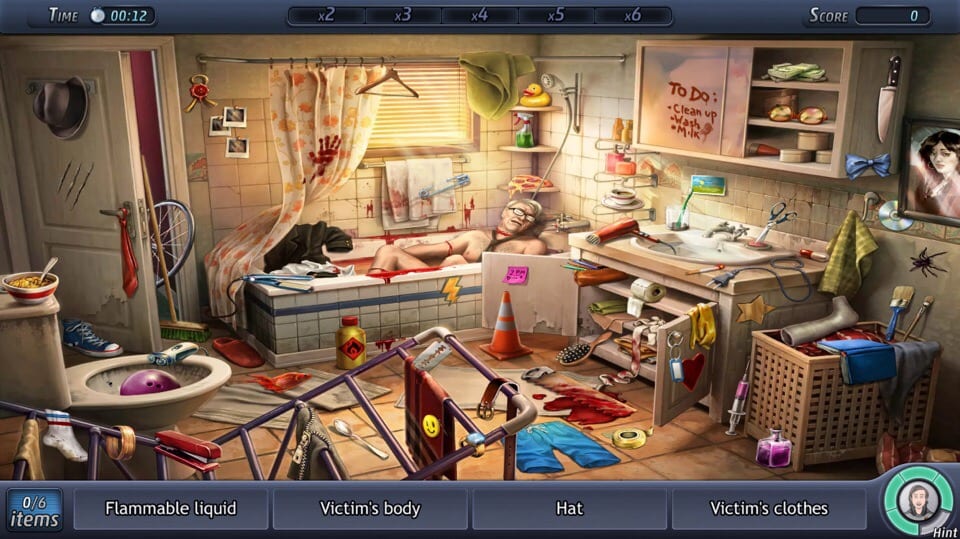 Why We Recommend
With the Criminal Case, you will become an investigator who needs to cover the whole city, analyzing the evidence and playing mini-games along the way – this will all give you many, many hours of pleasure.
During the search for evidence that will help you arrest the killer, you need to collect all the items that will help you complete the mission. The faster you do this, the more points you get, and it will be easier for you to advance in the race for criminals.
Agitate your friends to go on missions with you and get the most out of this cooperation. Put together various achievements and don't forget to feed your dog to become the best fighter against crime in the Criminal Case.
The game still has a small flaw, you can't play the Criminal Case continuously, as energy is spent on research of crime scenes, and it isn't restored so quickly. But for those who want to speed up this process, there are in-game purchases in the game or you can just watch the ads.
OXENFREE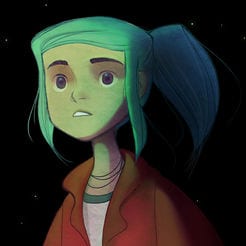 OXENFREE is a full-fledged point-and-click adventure game that tells the story of teenagers on a strange island.
The game begins on the ship on which Alex, Jonas, and Ren arrive on the old military island, which has now become a place of entertainment for young people. In the role of the girl Alex, we chat with friends, learn to use the radio and finally arrive on the island.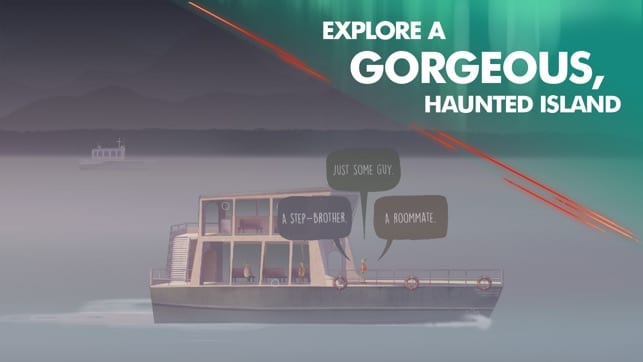 There is nobody on the pier – only closed souvenir shops and cafes beckon us with bright lights. We explore the location and don't forget to communicate with friends. Incessant dialogues, as well as the choice of answers that will affect the further development of events, is an integral and, perhaps, the main component of OXENFREE.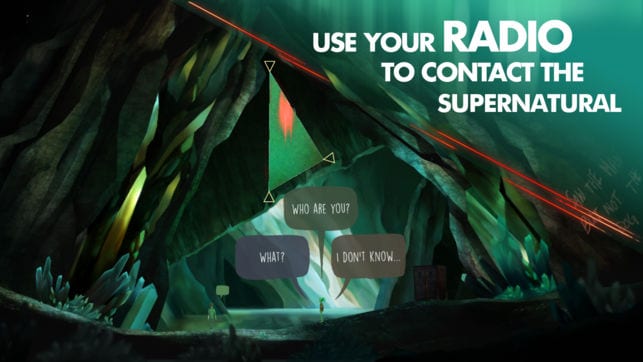 Passing to the next location, we will meet two girls – Nona and Clarissa at the invitation of whom we arrived. Communicating with them and exploring new places, we will finally do something terrible – unwittingly open a ghostly gate spawned from the island's cryptic past. Then we have to save the situation, with the help of our friends and our own wit.
Why We Recommend
Full adventure game;
Stylish graphics;
Atmospheric musical component;
A huge island with a variety of locations.
OXENFREE masterfully manages to intrigue, to make you feel the situation in which the characters find themselves.
Candy Crush Saga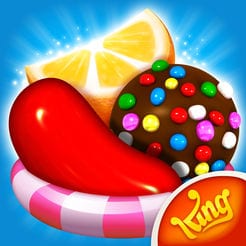 Candy Crush Saga is a delicious puzzle game in which we need to combine colorful candy into chains to make them disappear. Surely in childhood, many could only dream of such work.
Candies are randomly scattered throughout the playing area, and only the player can correct this order of things, horizontally and vertically moving the treats.
When the three representatives of the tooth breakers are next to each other, they disappear and after a couple of seconds they are replaced by others, and in the meantime, you get a reward for your hard work – cherished game points.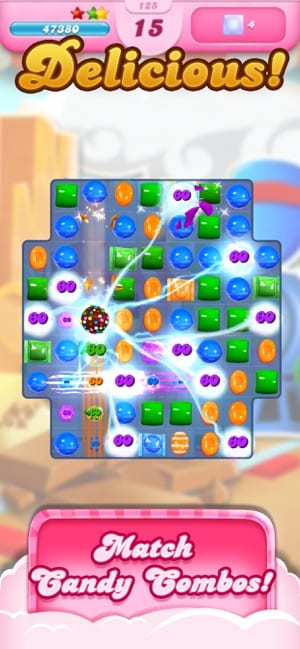 It also happens that sweets are collected in a huge company of 4-5, for which a large multifunctional candy is given. This is what you will have to do throughout the gameplay.
The peculiarity of Candy Crush Saga is that it differs from its competitors not only by an original approach, nice graphics and an indescribable atmosphere, which is already enough but also by playing conditions.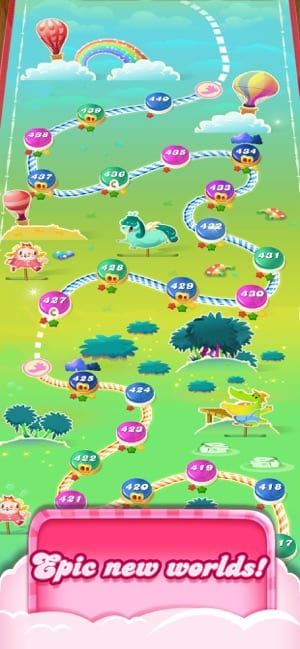 Other applications limit the player to a given time, during which he must solve a puzzle or score as many points as possible. Here everything is a little different: you are not limited by the minutes, but by the number of movements.
In other words, you need to think with your head and think through each step, and not intuitively tap the screen, afraid to be late.
Why We Recommend
Thus, the game will appeal to everyone. Not sure whether to download Candy Crush Saga? Don't think for a second, since you will need a fresh mind during gameplay. Candy Crush Saga – use your head and get candy!
Dragon Mania Legends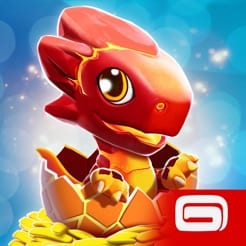 Developing peaceful settlements, cities, and farms is still popular – the developers still try to invent unique solutions and interesting turns in the gameplay.
So, in the game Dragon Mania Legends, players will have to build a village of fire-breathing creatures, breed new types of pets, fight and command entire armies. The success of the goals entirely depends on the players – make important decisions, perform intermediate tasks and fight with opponents!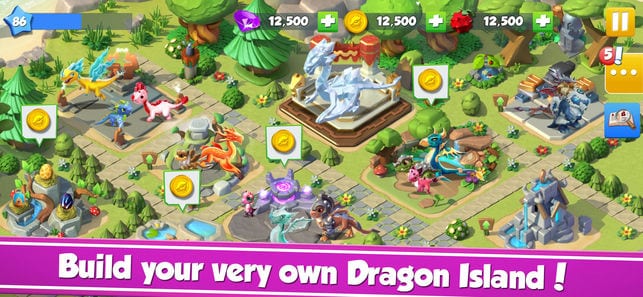 Why We Recommend
The strategy of the Dragon Mania Legends fascinates at first sight – colorful surroundings, detailed objects, and hand-drawn trees, nurseries and industrial buildings. The menu shines with colors, the appearance of dragons corresponds to the description, and interactive games don't allow to come off for a few minutes.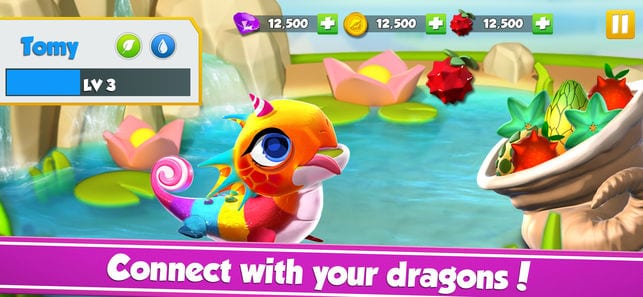 For each type of dragon, you will need a special area. So, fire dragons develop in a place separate from aerial dragons. And to create new breeds of dragons you need to mix them with each other. Take care of them and help them grow from cute little hatchlings into powerful warriors. Once your dragons have reached the proper level, you can use them in battles.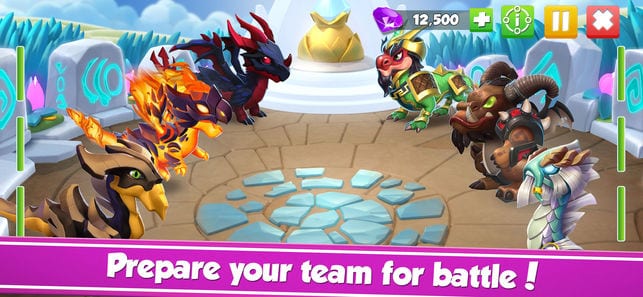 Fight in dynamic battles, activate the wrath of dragons and unlock special skills that can hit the enemy during small skirmishes. Hurry up to defeat the fate and grow the village of true fighters – download the game right now!
Paper Toss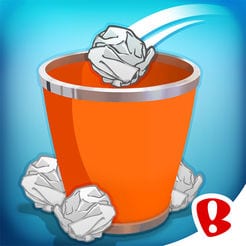 Paper Toss is a popular time-killer, in which you have to practice the ability to accurately throw crumpled paper in the trash.
In Paper Toss you have the opportunity to choose one of 8 difficulty levels in which the trash stand close, at a medium distance or far, and also in one of four locations: office, WC (so-called "restroom"), basement or airport.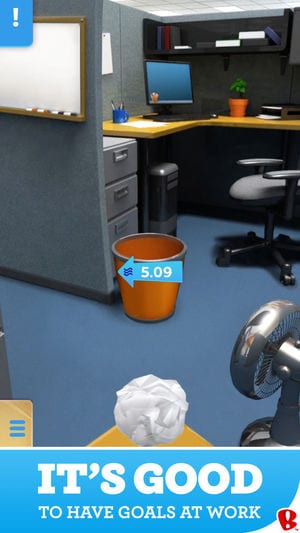 Why We Recommend
The gameplay is simple. Throw the paper, making simple slides on the display. In this case, don't think that you will always have to throw in a straight line. At each level, a fan will blow to the left or to the right, distorting the flight path of the paper.
At the same time on the display before each throw, you will see the direction of the wind and the speed with which it will blow off the paper. That is why playing Paper Toss will not be very easy.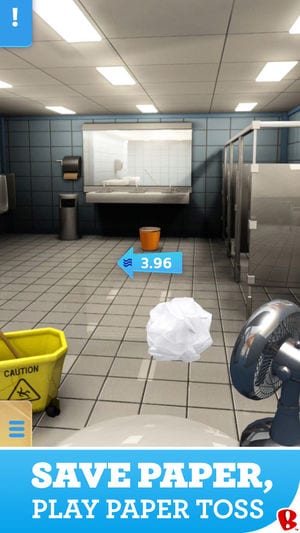 In general, the main task in Paper Toss is to correctly calculate the angle and strength of the throw and accurately hit the target without a single miss. In this case, the best result is recorded by a special counter. Improve your skills in throwing paper and play Paper Toss in any convenient place.
Rayman Adventures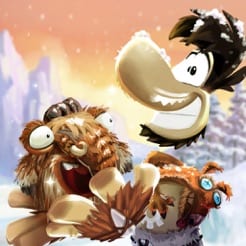 Rayman Adventures – everyone's favorite mobile platformer, but in a new version. The main characters you are lucky to control are the glorious hero Rayman and his faithful girlfriend Barbara.
Our heroes come from ancient Viking tribes – true adventure lovers! They worried about a fading Sacred Tree, giving youth and wisdom to all medieval tribes.
Only magical eggs scattered all over the world are able to breathe life into a mighty plant – the heroes will have to go around the planet, look into every corner and, finally, to save the Tree!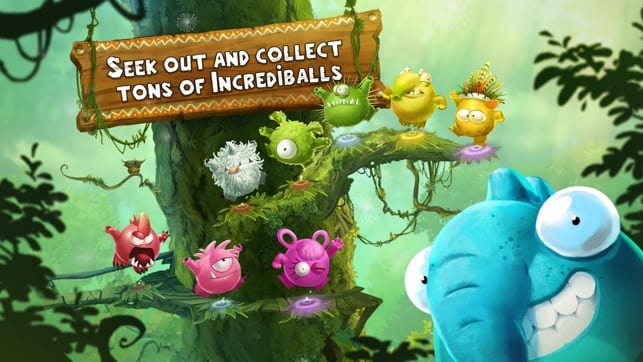 On each map in Rayman Adventures, you must complete exciting quests. For example, on one map you will need to free the abducted creatures, on the next map you will defeat the enemies, and on the third, you will need to pick up coins that will be useful in the future.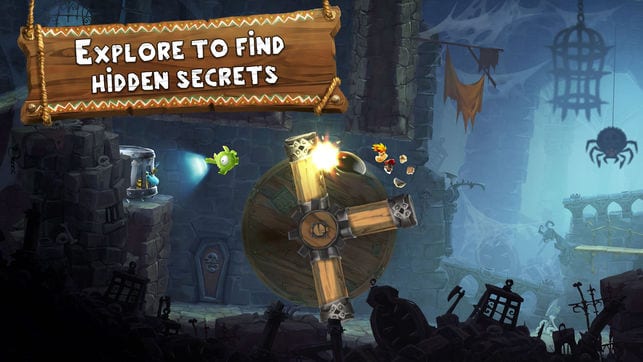 You will become acquainted with friendly creatures Incrediballs. These creatures have incredible talents, providing them for use as a means of self-defense, finding hidden secrets, etc. Constantly take care and improve Incrediballs: regularly feed them, and don't let them get bored.
Why We Recommend
Rate the amazing synthesis of exciting action and breathtaking visuals;
Use all kinds of talents of rescued creatures to increase your chances of a successful outcome of the mission;
Try to grow the most enormous tree of life in the world, beating all your opponents;
Immerse yourself in a wonderful world filled with adventure.
Badminton League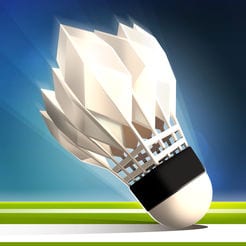 Badminton League is a sports game for iPhone. Here you are waiting for exciting badminton fights with beautiful graphics, smooth animation, elegant soundtrack and the opportunity to fight online.
At the very beginning, you will lose to the strongest player, which will serve as an incentive for you to become better and stronger. Of course, you have to start from the very beginning, where your character will be very weak. You are to improve his characteristics and also change his clothes and racket to make him better and defeat the current leader.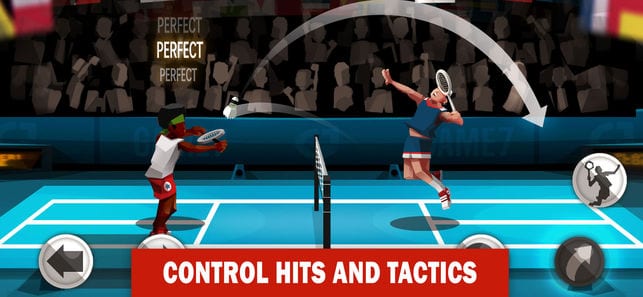 The advantages of the Badminton League:
Availability of several game modes
Fascinating simple gameplay
Character customization
Easy control
Cool graphics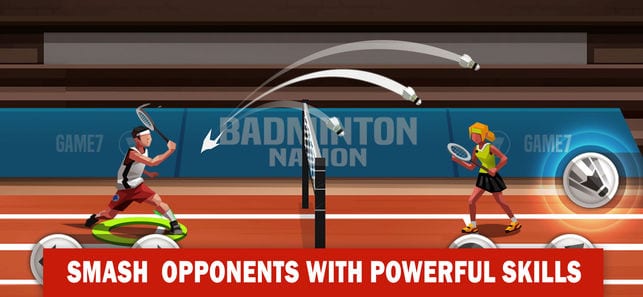 With the money earned for participating in competitions, you can buy different outfits for your Alter ego, improve your inventory.
Why We Recommend
In truth, badminton turned out to be quite interesting in its virtual version available in the Badminton League. Extremely simple gameplay and intuitive interface will appeal to any player.
Zombie Tsunami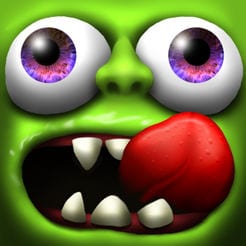 Zombie Tsunami is a cute runner in which we will play for zombies and not run away from them.
True, this time you will not run away from numerous bloodthirsty creatures, but rather manage them, trying to expand your own ranks with new people who will slowly but surely fall into the hands of your creatures.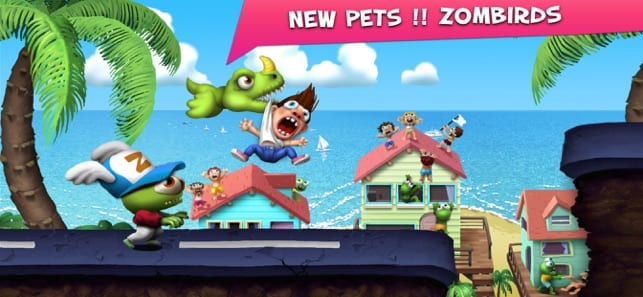 Why We Recommend
The appearance of a zombie – this is a tragedy, but if a crowd of monsters begins to move around the city, then most likely no one will survive. At first, we will have only one green man with crazy eyes and a huge mouth opening at the sight of another victim.
If you notice a person, then immediately grab it and your squad will be replenished with new zombies. In a short time, you will have to manage a whole ten, or even a hundred zombies.
The complexity will increase automatically and it depends not only on the number of people eaten but also on the distance traveled. As you move, you must collect coins, jump over obstacles such as abandoned cars, airplanes, tanks, huge mines and not forget about collecting bonuses.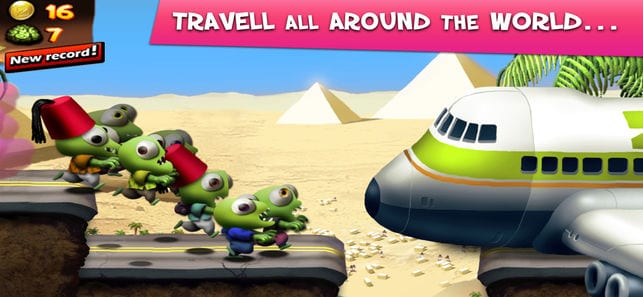 In order to facilitate the passage of the game, the developers added two very strong bonuses to it. One turns us into a huge zombie who shoots with a laser and destroys everything in its path, and the second allows us to ride the sea wave and also kill all the enemies, receiving additional coins and a new batch of zombies. The game ends immediately after the last zombie dies.
The graphics are made in a cartoon style, smooth animation and a large set of effects – all that is needed for a high-quality runner.
Plants vs. Zombies™ 2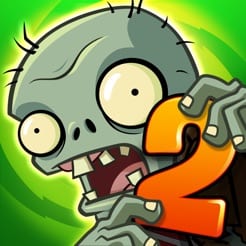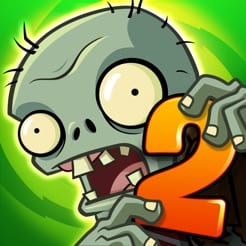 Join Dave's company in an incredible adventure, where you have to meet and defeat a huge number of zombies. Collect a huge army of new strong plants, charge them with the help of useful fertilizers and improve the defense with the help of new methods of defense.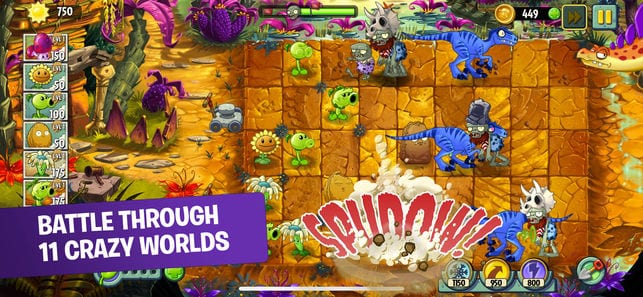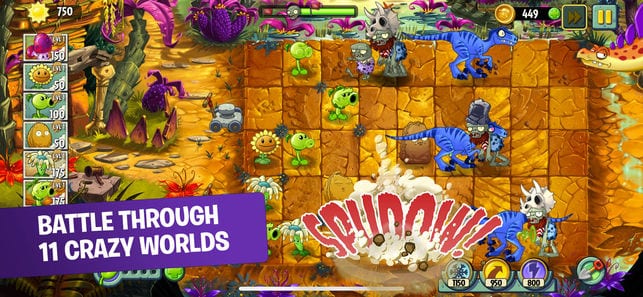 Fight the zombies of all countries on a fun holiday Pinata and get valuable prizes for it. And this will be just the beginning! The future is filled with mysterious secrets and zombies…
Game features:
Unlock strong plants that will protect your lawn;
Face off against a huge number of dangerous zombies;
Treat your flower buddies with healing portions of food for plants;
Solve interesting and entertaining puzzles to test the abilities of your fight against corpses;
Get the keys to open bonus levels in this game.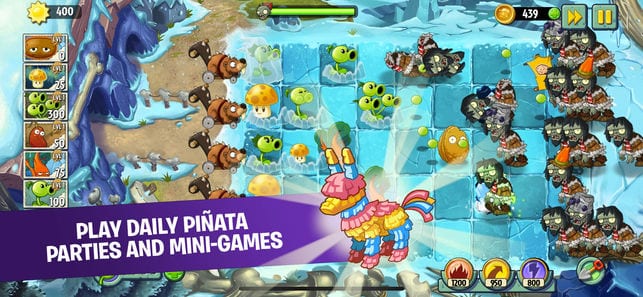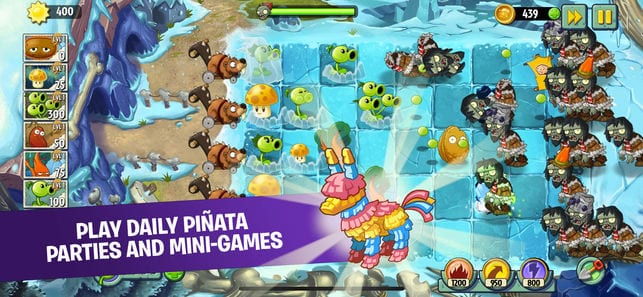 Why We Recommend
It's clear that in the second part everything was done at a higher quality level than before. And special features were added At this time, you will travel a lot, regular change locations and opponents.
Events begin in ancient Egypt, then the action will be transferred to the pirate bay, and the final battle will be the Wild West.
On any of the available maps, there is a huge variety of rounds, access to which is sometimes very difficult to open, since the player will be required to complete a hundred percent quest.
The general detailing of maps and main villains has increased several times. Interesting characters were added.
Happy Mall Story
Happy Mall Story is a game in the genre of management and strategy, in which you will build and manage your shopping center with a variety of goods, services, and various stores.
At your disposal, there will be more than twenty different types of stores that you can open in your mall. Each of them has different levels, so you can improve them and attract more customers, thus earning more money.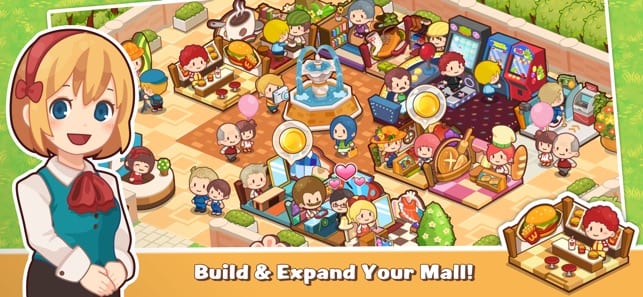 You can open new restaurants, bakeries, jewelry stores, clothing stores, bookstores, and art galleries. The developers have added quite impressive opportunities for players, at your disposal, there will be not only all sorts of decorations but also full-fledged building models.
You can hire about twenty different managers to work in your stores. Each of them has advantages and disadvantages, so you have to choose them very carefully.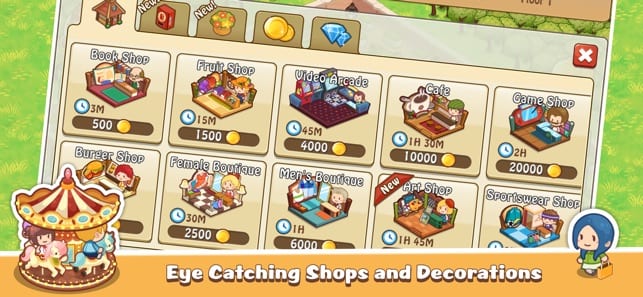 Expand sales areas, decorate them, attract buyers with all sorts of events, in other words, do everything so that your store becomes a large and popular shopping center.
Why We Recommend
Very exciting is that in Happy Mall Story you can share your achievements on social networks, and besides you can play it offline. You can play in single-player mode and manage your shopping center without asking anyone.
Happy Mall Story is a game in the genre of management and strategy with simple gameplay and charming graphics that will definitely appeal to all lovers of strategies and not only them.
Epic Skater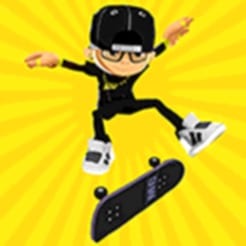 In Epic Skater, you will manage a crazy skater who decided to go to the busy streets of Los Angeles on his skateboard without much training and skill.
Of course, just to ride would be boring, so he performs a variety of tricks. During the game, you can open 25 different tricks and combine them.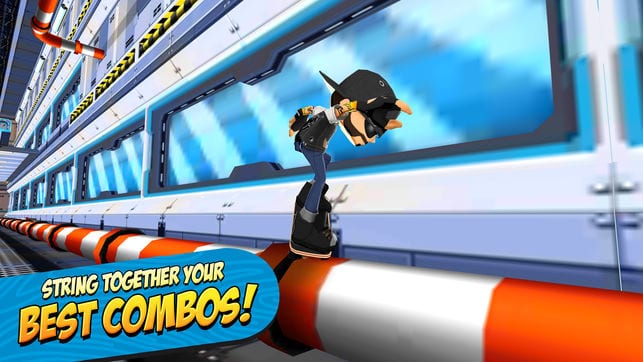 But, for a start, you have to go through basic training and learn how to perform the most basic tricks. On the streets of the city, you will see coins (they need to be collected) and obstacles (can be used for jumping and sliding).
Of course, to achieve professionalism, it's necessary to train long and hard, to develop training skills and travel through the streets of Los Angeles, but the result will be amazing!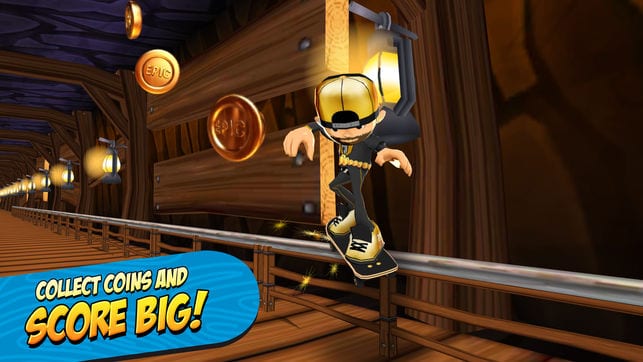 Tricks performed by a skater can be combined in a combo. You'll get the most points for it. The resulting points can be spent on such improvements, as the speed of movement or jump height. In total, the game has 25 tracks that can be combined.
Why We Recommend
The game has cartoon 3D graphics. This is a 2D skate game with a gameplay that is perfect for touchscreen devices and is able to give you many hours of fun if you're a fan of this genre.
Nonstop Knight
Nonstop Knight is an intriguing mix of clicker and RPG. This is on the surface, but if you look wider, you will find a lot of interesting things in this slasher.
The idea of the game – in the endless passage of dungeons, collecting gold, improving the characteristics of the Hero and … in a circle. It would seem boring, but the developers have brought a lot of interesting and new features to the game.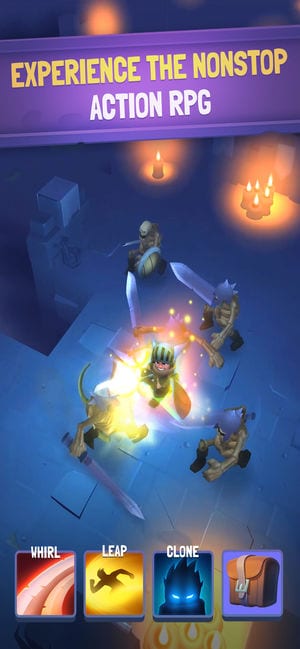 First, you no longer need to click on opponents, the hero copes without you, especially when he has a whole army of pets with unique skills. You control only special skills.
This greatly simplifies the game and saves time, on the one hand. On the other – every time it's tempting to see how much money was collected and improve the level of weapons and armor.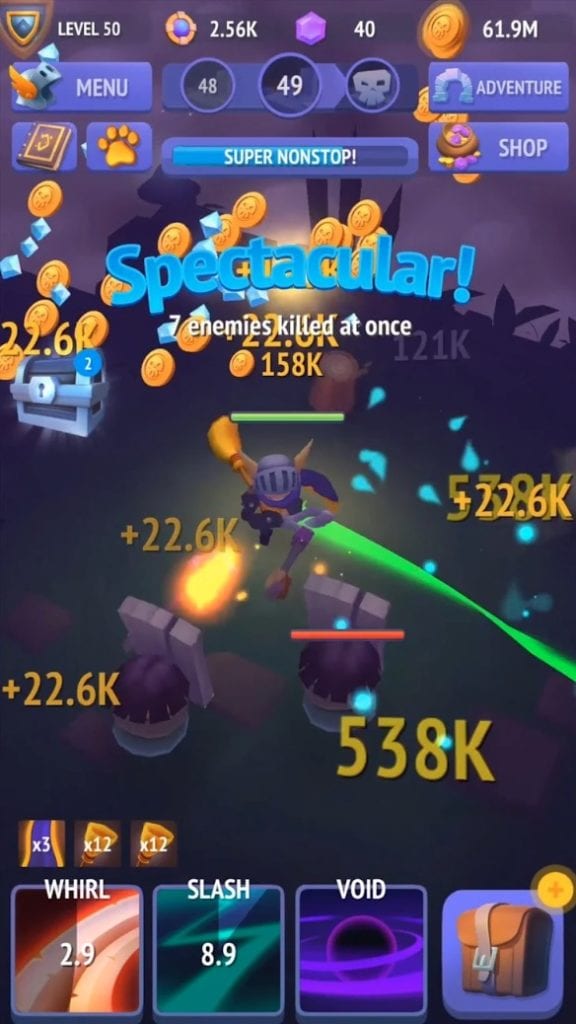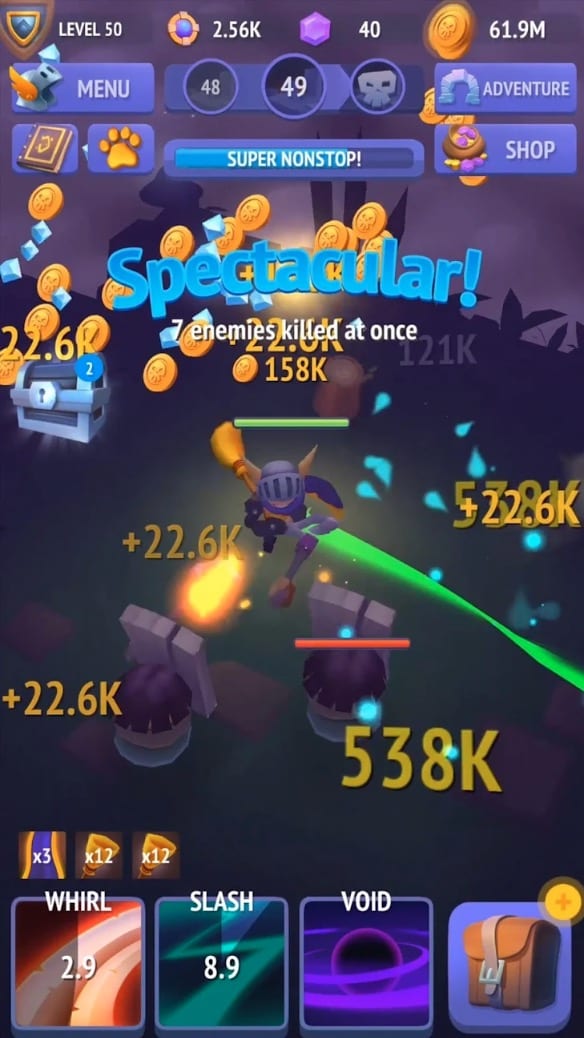 Why We Recommend
Nonstop Knight really managed to disguise the traditional RPG clicker as something more dynamic, and this is definitely a plus. You can clear all the dungeons of monsters, just watching how your hero kills them one by one, and this definitely adds charm to the game.
It has amazing graphics and a rich selection of weapons, a host of enemies, special abilities and other surprises.
Skull Tower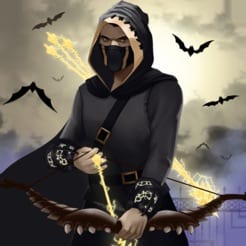 Skull Tower is an application combining two popular genres – action and tower defense.
On the lands subject to the protagonist, the skeletons invaded. You had no choice but to arm and defend yourself against the hordes of enemies.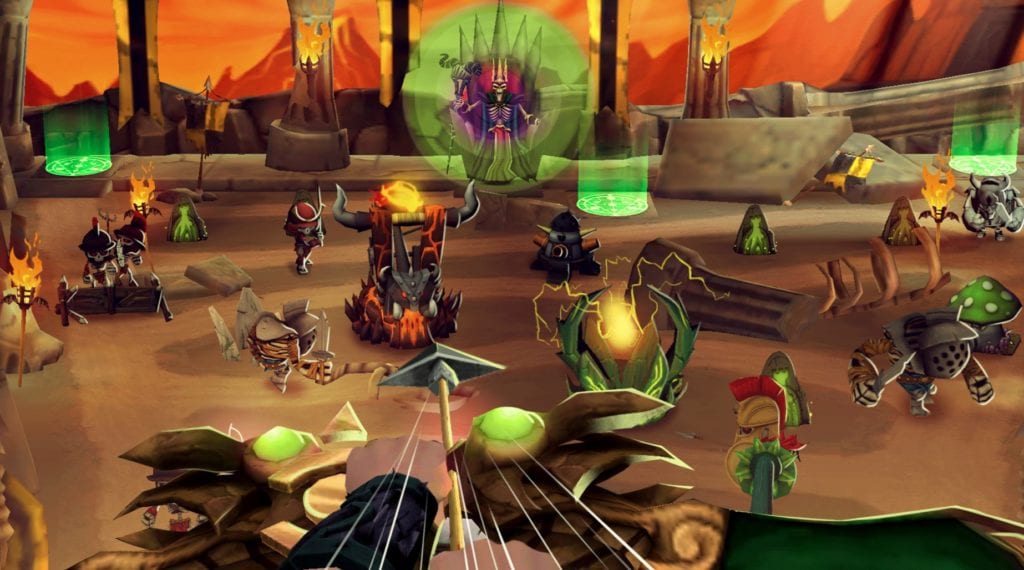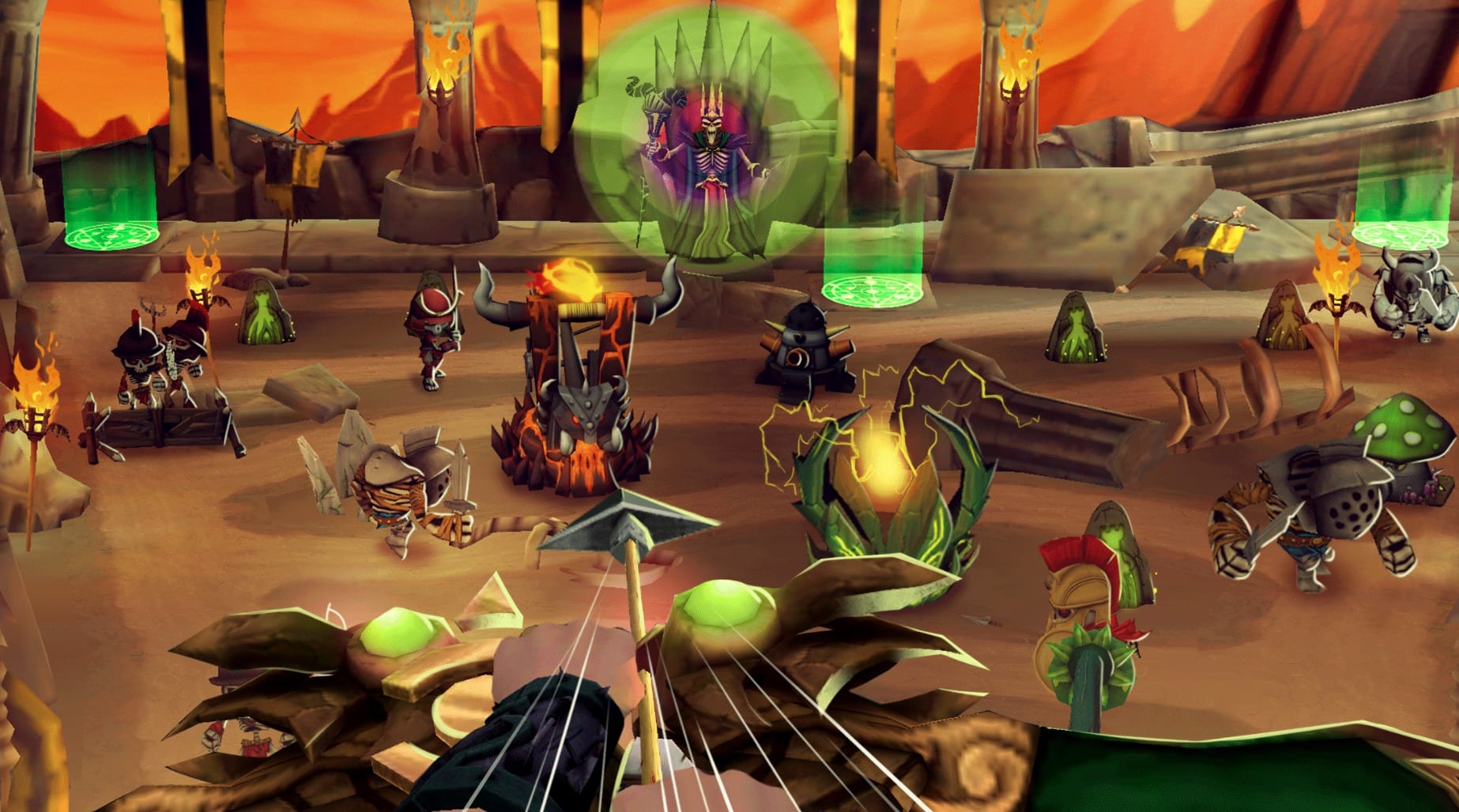 The game consists of successive levels, the main task of which is not to let the skeletons to you too close At first, the protagonist hopes only for himself, but then there is an opportunity to equip the towers and catapults that will also attack the hordes of enemies.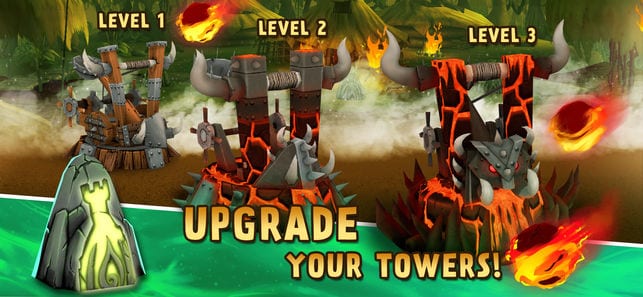 In addition, the character has a bow and can use arrows of different types and effects. For example, sometimes there are arrows that additionally deal electricity damage (along with physical).
The towers are also improving, that is, their attacking power. In addition, special items, such as fire bottles, are available to the user to throw them into the crowd if the situation gets out of control.
Why We Recommend
If you like strategy games, then be sure to download this creation. Management is intuitive, convenient. The interface is comfortable.
You can also check: 5 Best mini racing adventure games for Android & iOS
Mortal Kombat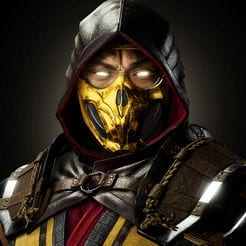 Warner Brothers decided to go the easiest way. Why create a complex game when most players like to tap on the screen and look at the beautiful animations of the game's heroes?
Remember Injustice for iOS? Or WWE: Immortals? Mobile Mortal Kombat is the same, only with other character models.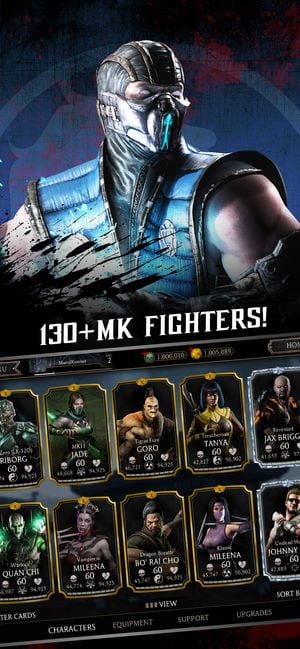 The fight takes place in a 3v3 format. On each side, there are three fighters who can be replaced during the battle. When a character "goes to the reserve", he slowly replenishes the health and energy needed for powerful hits.
The battles look very impressive and bright. For each victory, you get gold and silver coins. You can use them to buy clothes for heroes, decks with new cards and individual characters.
This is free-to-play, so all in-game currency can be bought for real money.
By the way, all veterans of the series are available – Scorpion, Johnny Cage, Sub-Zero, Cassie Cage, Ermac, and others. Choose the fighters you like, known throughout the series, or join the newcomers who appeared only in the tenth part.
Why We Recommend
In general, we can say that the release of Mortal Kombat X on iPhone pleased not so many users, as expected. However, the integration of the fighting game with the card mechanism is one of the new game directions, and, perhaps, other similar developments will appear soon.
The game is recommended to all lovers of fascinating battles, who decided to pursue a killer's career also on mobile devices.