Do you want to enlarge your vocabulary and make your lexicon to be a feather in your cap? If your answer is affirmative, this post is exactly what you've been searching for!
It is a well-known fact that 'A word a day' method is highly effective when mastering a language. Furthermore, there are many apps developed in collaboration with this method. That makes these applications to be a perfect tool in this matter. Their capabilities are almost endless, and at the same time, these apps are surprisingly simple in use.
The Apppearl team has chosen only the best apps to learn a word a day. It remains to read the reviews, select the most suitable apps, and download them from the App Store or Google Play on your gadget.
1. Word of the day — Daily English dictionary app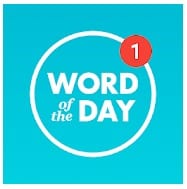 To begin with, we can't help admiring this both simple and powerful app. Word of the day — Daily English dictionary app will become your daily tutor for sure.
Every day you will get notifications with a new unfamiliar word. A word will be completed by a clear definition and a bright memorable example of use. Moreover, you will be able to listen to the pronunciation of this word.
What makes the app so convenient is that you will be able to choose a voice that pronounces words. Select the most suitable variant among English US, British English, Canadian English, Australian English, and even Indian English!
By the way, all kinds of pronunciation support male and female voices.
In case you want to memorize a word, you can mark it and save it to your Favorites.
Also, you will be able to share any word with friends and even challenge them with a small game.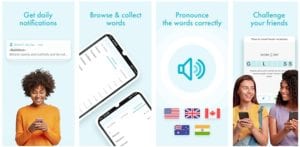 2. Word of the Day – Vocabulary Builder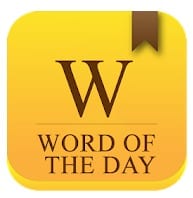 The next app that will make the process of studying new words enjoyable is called Word of the Day – Vocabulary Builder.
In this case, a flashcard with a new word will be more informative. Apart from a definition, you will be able to read information about a word's synonyms and antonyms; one-word substitutions; translation if it is necessary. Besides, the app will let you learn about popular idioms, phrases, and phrasal verbs, where this or that word is used. As you can see, there will be plenty of useful information. 
Moreover, the developers say that all the words are taken from reliable sources. A new lexicon will be very useful in improving your language as well as in preparation for international exams like IELTS, TOEFL, CAT, etc.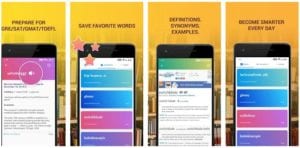 3. Vocabulary – Learn New Words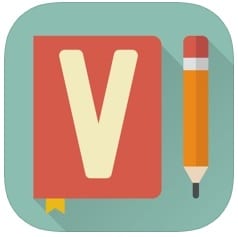 Are you an iOS device user? If you are, here is a priceless app for you. Install it and make yourself sure how powerful  Vocabulary is. 
Like in the first app, you will get notifications with new words. You will be able to become familiar with its meaning as well as with a bright example of use in a sentence. The developers have done their best to make new words easy to memorize.
What makes the app stand out is its user interface. The design is pretty friendly. Moreover, there are many themes to everyone's taste.
Besides, you will be able to select words from certain categories or topics. This feature will make the process of studying much more convenient for you.
One more distinguishing feature is the app's capability to support Spanish words with their meanings and examples as well. It will be so suitable for those who study this wonderful language.Also, you will be able to share new words via social media directly from the app.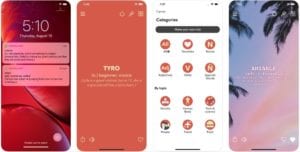 4. Vocabulary Builder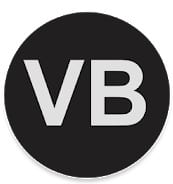 Are you searching for an app that is capable of testing your knowledge of new words? Install Vocabulary Builder then!
First of all, all the words here are really relevant and useful in everyday language as well as in international exams. As always, each new word has its definition and an example of use.
The main advantage here is the way the words are shown. It will be a well-designed widget on your Home screen with a word and all the additional information. 
If you open the app, many more functions will be available for you. You will be able to listen to the pronunciation, search for any word available, study the random word, star words to add to your vocabulary, and even use the Quiz Mode to test your knowledge. 
As for the user interface, it is very simple-to-use. Besides, Light and Dark themes are available.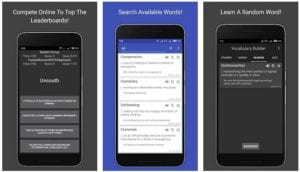 5. Daily Dictionary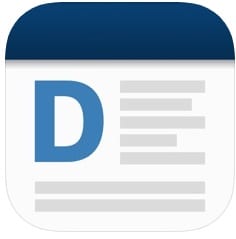 The next app that will surprise you a lot is called Daily Dictionary.
Every day you will be notified about a word of a day that has been carefully selected by editors. Besides the definition, you can become familiar with an example of usage, a word's pronunciation, and its synonyms. Apart from this, you will be able to add Bookmarks and search for words that you have studied earlier. 
believe it or not, but this app can work in collaboration with Siri. Simply add a voice shortcut for Word of a day, and ask your virtual assistant to display a new word. Additionally, you will be able to create a widget for a lock screen.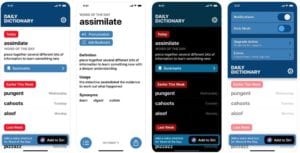 6. Word of the day: Learn English, Improve English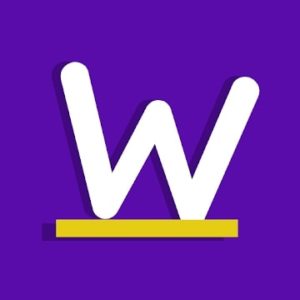 This app will be so suitable for those who are not native English speakers. Word of the day: Learn English, Improve English is a must-have app if you are going to pass international exams.
By using this app, you will learn one new word each day. The app will let you become familiar with a word's definition, its pronunciation, and two examples of usage. It will be also possible to star words adding them to Favorites as well as share them with friends.
Moreover, this app is brilliant if you want to test your knowledge. You will have access to hundreds of flashcards to refresh your vocabulary. Besides, it will be also possible to test yourself or take part in quizzes.
What makes the app unique is its capability to select words according to your requirements. Choose the level of vocabulary (basic, medium or advance words) and enjoy the world English lexicon.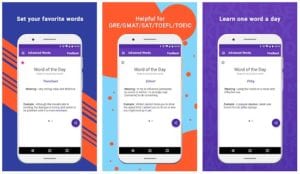 Would you like to set notifications? Read this article to learn how to do that.
7. Weird Word A Day – Vocab builder + definition app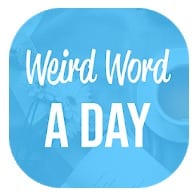 Do you want to study something extraordinary? Download Weird Word A Day on your device then!
In this case, everything is a little bit different. You will only see a word of a day and its definition. However, at first, you will have to guess the definition by yourself. After that, you will see the right meaning. Moreover, every word will be completed by a colorful picture, which is important for people who prefer visual information.
The main thing is that these words will be weird. It can be various unusual objects and phenomena from all over the world. We guarantee that words at this app are especially interesting. 
Apart from this, you will be able to test your knowledge as well as share these crazy words with your crazy friends.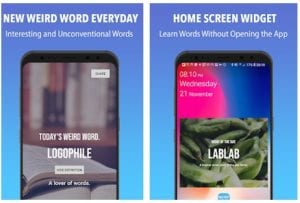 8. Vocabulary.com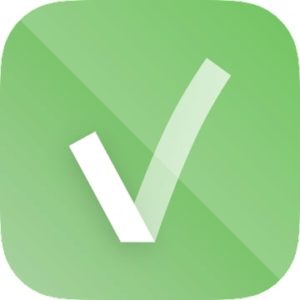 The Vocabulary.com app is designed for independent learning of rare or difficult English words. The utility provides access to a popular online vocabulary dictionary. The app allows you to learn new vocabulary on your own.
The educational method is based on the Vocabulary.com word database and special algorithms. They analyze individual learning characteristics. By comparing users' answers, the system personalizes the cognitive experience and chooses the best tasks.
This utility uses a game-based learning method. Points, badges, and achievement levels are assigned for mastering the material. There is an opportunity to compete with other users. Leaderboards are made for the day, yesterday, the current, and last month.
The app contains thematic word lists. The utility also has an exam preparation mode, such as SAT, GRE, and TOEFL. The words in the lists have correct spelling and a simple explanation. Examples of apps using them are included.
There is a smart search in the utility. It supplements and corrects queries. The search allows you to find words with descriptions and examples.
In the app, you can sign in with a Facebook account or by filling out a questionnaire. In it, you need to specify your birthday, name, as well as come up with a password and enter a captcha. The utility contains a test to determine the initial level of training.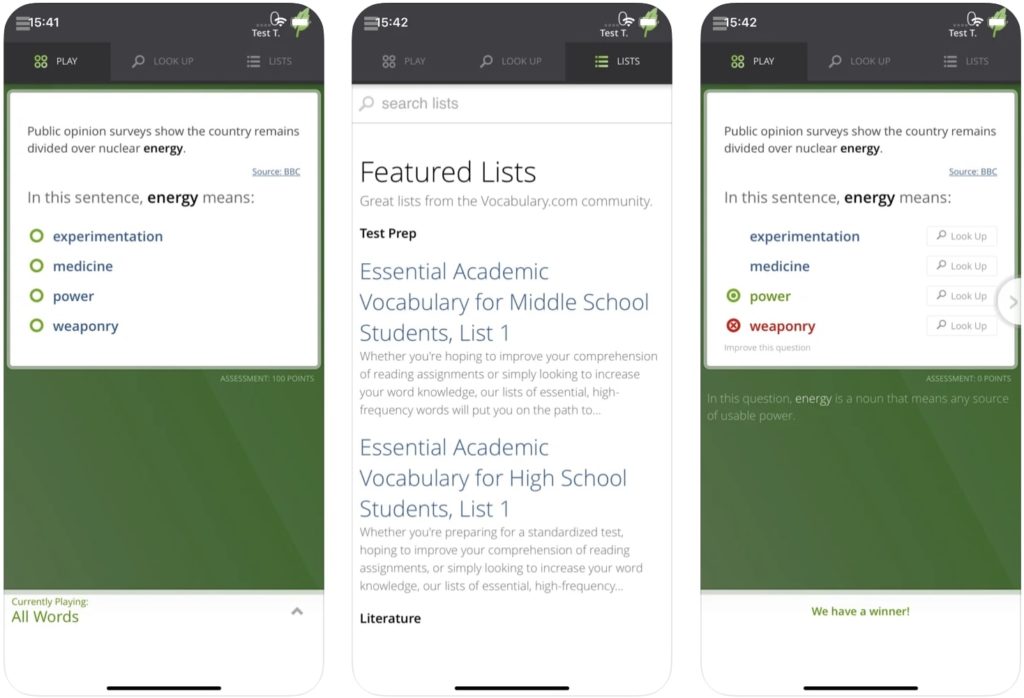 9. Cake Lesson updates every day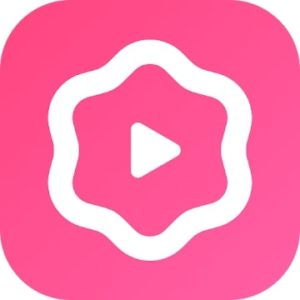 The Cake app is designed for learning conversational English. You can use video lessons to learn everyday speech for different occasions and take a pronunciation test.
A wide range of video clips from movies, TV shows, YouTube, clips, interviews, and cartoons is available in the app. The videos are sorted into thematic categories and channels to which you can subscribe and get alerts. Under each video, there are extra tasks.
Rewards are given for completing them. You can watch videos about hobbies, travel, health, cooking, shopping, greeting, and saying goodbye. A great deal of material is devoted to conversational phrases. They are accompanied by contextual expressions for full immersion in the topic.
Through the search tab, you can find selections for different situations. The Cake app allows you to test your level of spoken language. To do this, just go to the tab Speak, which offers audio courses with text duplication of phrases. They are sorted by topic and level.
It is possible to set up alerts by time, so you do not miss lessons. The utility automatically saves data on what materials have been opened by the user. The functionality of the utility can be used in guest mode, but registration provides a number of advantages.
Authorization is done with Facebook and Google accounts. After registration, the app starts keeping automatic statistics of achievements. It stores data on the number of videos viewed, the number of awards received, and the frequency of using the app.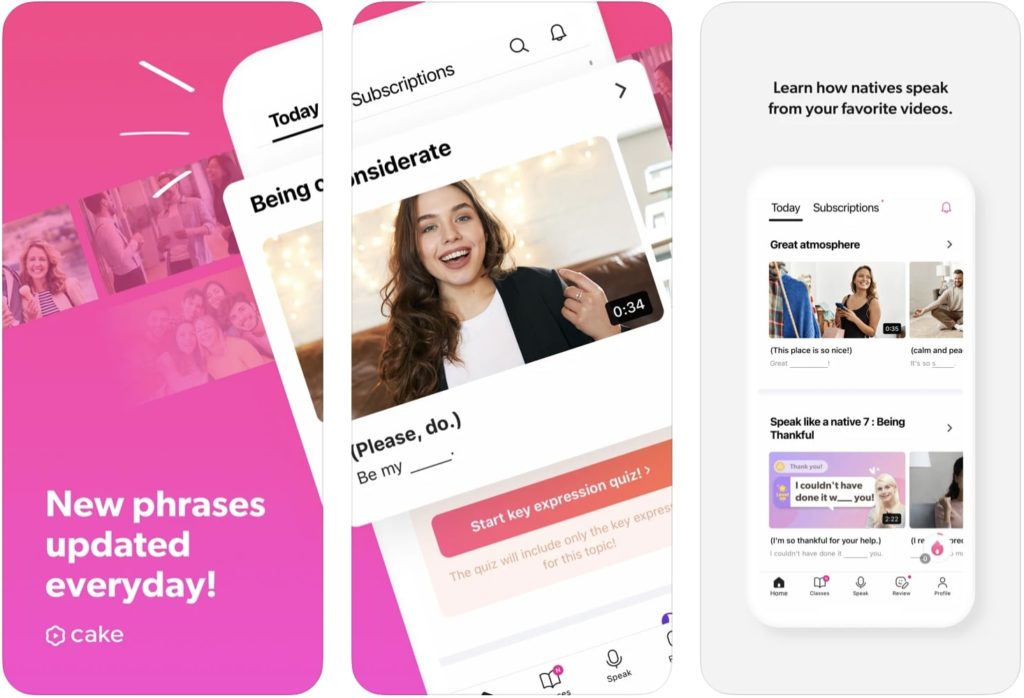 10. Word of the Day: Learn Daily English, Lexicon Quiz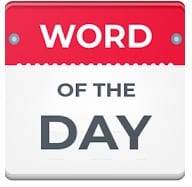 One more very fun app is Word of the Day: Learn Daily English, Lexicon Quiz.
This one has almost all the basic features of a typical app to learn a word a day. The only disadvantage is that there is no pronunciation yet. Nevertheless, the app is new, and the developers have already had cognizance of this fact.
What makes the app amazing is a Vocabulary quiz and even Vocabulary Hangman! There is no doubt that you won't feel deadly boredom while using this very app.