Would you like to upload some amazing content to your profile? If you give an affirmative answer, this very post is exactly what you've been searching for!
The thing is that there many apps that support a timelapse. Due to this feature, the apps will let you create short but fast motion videos that will reveal the series of long-term events, invisible to the eye. It can be a sunset, a flower growth, crowded streets of a megapolis, frames from our everyday life, and many others. Anyway, the result will be surprisingly incredible.
We have chosen and reviewed the best timelapse apps available on the App Store and Google Play. The main thing is that these apps are free. That is why you can create a masterpiece and attract followers to your blog without any spendings. Though some apps offer in-app purchases and you can buy them as well, free apps' versions are also great.
1. Lapse It • Time Lapse Camera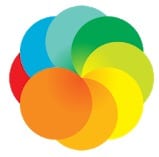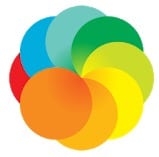 Let's start with the app available both for Android and iOS gadget users. By the way, the app is about to be a professional one. 
First of all, you will have to take a video. After that, Lapse It will make it from 1,5x up to 240x times quicker. Also, you will have an opportunity to add any music from your gallery to a video. And finally, you will have a Full HD video with amazing views at your fingertips. 
Apart from this, there are many distinguishing features. For example, the app supports videos taken not only by your phone camera (front camera as well) but also by DSLR or GoPro cameras. 
To make the picture of the video more appealing, you will be able to adjust exposure, focus, white balance, post-capture options, etc. Additionally, there is a wide range of filters available to you. 
What you will also like here is the user interface. Though the app is very functional, it will be very convenient to use. 
After you finish, you will be able to share your amazing video via social media (Instagram, YouTube, Facebook, etc.).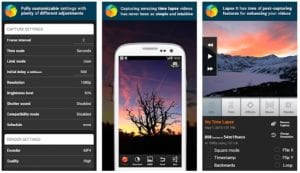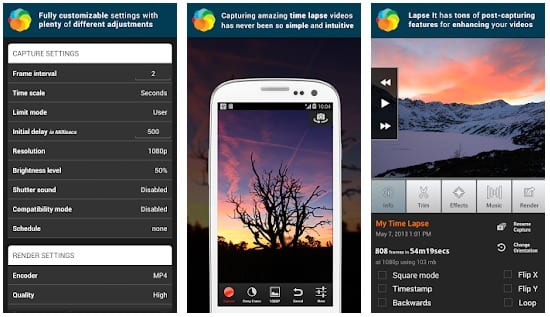 2. Framelapse – Time Lapse Camera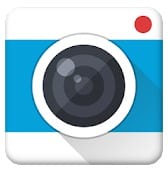 The next app that we can't help adding to the list is called Framelapse. It will surely meet your requirements as well.
This very app will speed up your video with 0.1 seconds up to 24 hours. It can be shots taken with your phone back camera as well as front one. By the way, while recording, you will be able to see all the necessary information on the screen.
To make the colors of the video more attractive, you may adjust white balance, color effects, exposure compensation, autofocus and even lock white balance and exposure.
For your convenience, you will be able to set video duration to make the app stop recording automatically. To learn the precise video duration, the built-in calculator will be suitable for you. It's so great advantage, isn't it?
One more great thing is that the app supports Sleep mode. So your phone screen will be off while recording probably long videos.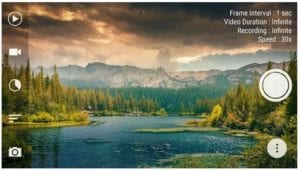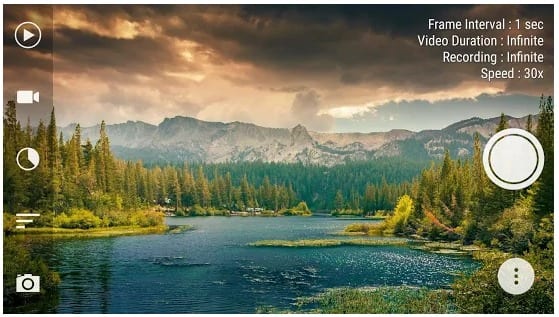 3. Skyflow – Time-lapse shooting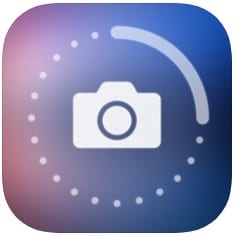 Skyflow is one more popular timelapse app. Moreover, you can't imagine how powerful it is.
By speeding your videos up, the app will provide you with excellent content. To make the shooting process much more convenient, you will be able to set the start time, interval, and duration.
Apart from this, it has many professional features like focus control, noise reduction, long exposure effects, low-light boost, horizon stabilizer, and so on. So it won't be a surprise that the resolution of the videos will be up to 4K. Also, it supports various ratios. 


4. Video Editor & Maker – InShot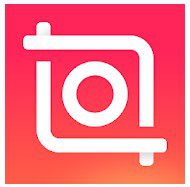 The next app is InShot. It will also let you shoot unique videos. 
First of all, it must be mentioned that this app is capable to speed up an already existing video as well as recording a new one. It remains to choose the speed and make the video fast motion. 
What else is important here is that the app has lots of editing feathers. So you may add a nice effect and make your video even more attractive. 
Also, it will be so easy to save the videos to the SD card as well as share it with friends via popular social media.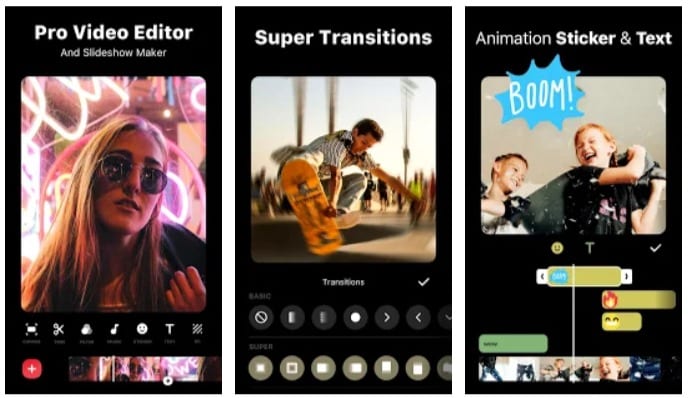 5. Mojo — Reels & Stories Maker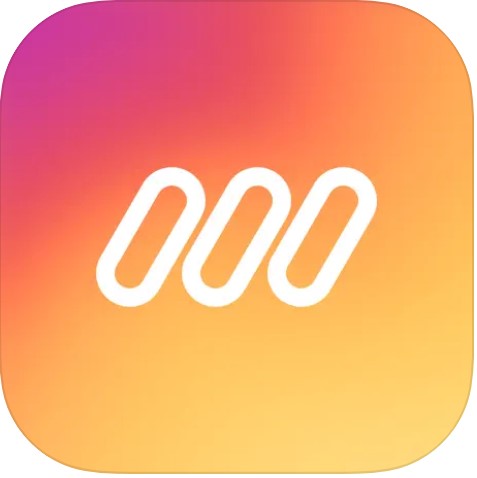 This app is great for Instagram. Mojo is one more great app that you should try. 
Before shooting the video, you will have to choose a speed. After that, you will have the fast-motion video at your fingertips.
Additionally, the developers assure, that because of the built-in automatic stabilization, the video resolution will be very high. So it will be available to record videos even when you are in motion. 
After editing a video, it will be available to share via Instagram or Facebook. It is a convenient app for great Instagram stories, reels, and highlights.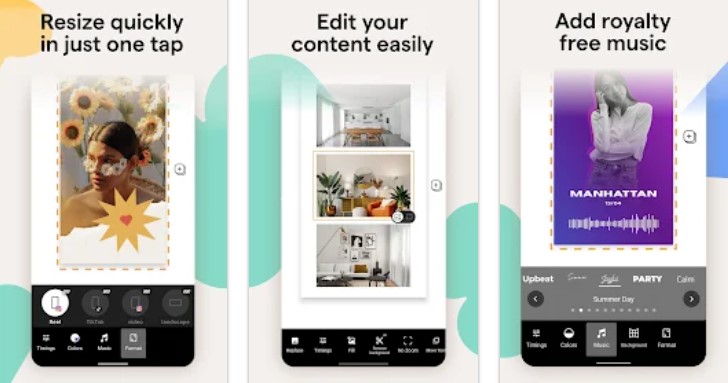 By the way, if you are searching for an app letting you watch Instagram stories anonymously, this post is something that you have to read. 
6. Time Lapse camera
Time Lapse camera is the next outstanding app we want to tell about. Its functioning principle is the same: your videos will be speeded up several times. 
Let's better discuss its distinguishing features. The users inform that due to ISO editing, the app will be a perfect tool to shoot timelapse videos at night. 
Apart from this, the app has the Photo Lapse feature. So it will be available to create a fast motion video clip consisted of the photos. So you will also have a fast playback of slow processes at your fingertips. 
As a bonus, any soundtrack can be added to a Video Lapse and a Photo Lapse.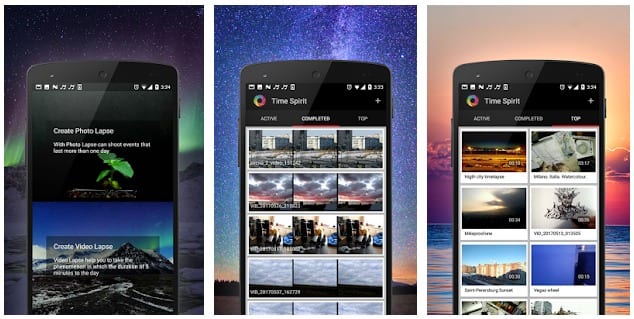 7. OSnap! •Stop Motion Time-Lapse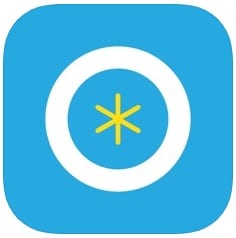 OSnap! is one more app that will allow you to create a fast motion video clip using your photos only. It will be videos of high resolution from 0.25-200 frames per second.
As you can see, by using this app, you will get access not only to time-lapse but to slow motion as well. You'll hardly ever find an app containing these two features. 
As for the interface, the app is user-friendly. At the same time, it has dozens of features (focus, exposure, white balance, hands-free, soundtrack, various ratios, and so on) that make the app a perfect tool to work with. 
Apart from this, the app is capable of reminding you of taking a photo hourly, daily, weekly or monthly. That's why the app is deeply appreciated by users from all over the world.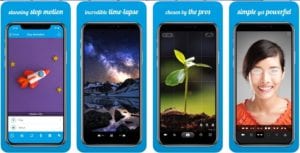 8. PicPac Stop Motion & TimeLapse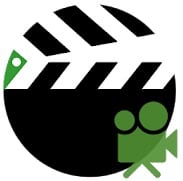 One more similar app is PicPac Stop Motion & TimeLapse. The main difference is that here you will be able to create fast motion and slow motion content using your photos as well as videos. 
Though this app has fewer capabilities of editing video created, you will also feel the freedom of action here. For example, you will be able to draw on a screen or add a soundtrack for a video.
But it is a disadvantage that the free version of the app supports generating videos in 360p only. For better resolution, you have to be a Premium user.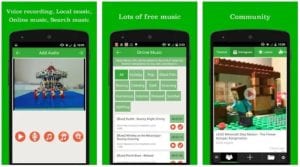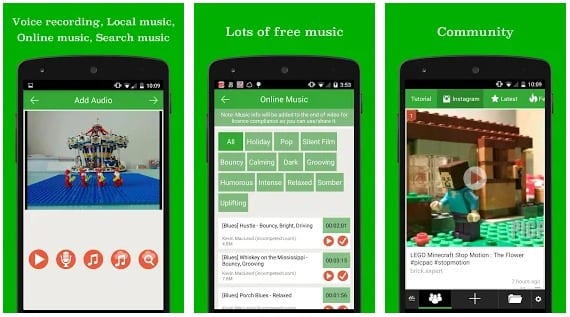 9. iMotion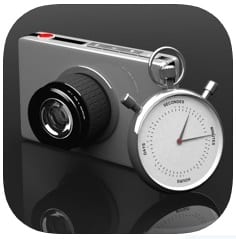 As for an alternative, you can try iMotion. It is one more fantastic app that will be dear to everyone's taste.
To begin with, it will speed up your photos or make a fast motion video clip. In any case, you will like the result. Apart from this, the app also supports creating slow-motion content. Anyway, the app will help you to create a unique video in high resolution (720p, 1080p, 4K).
The main distinguishing feature here is that you will have access to remote control and shooting by using your Apple watch. It is the feature that simplifies the working process a lot. 
Besides, you can add an audio track to your video, use powerful capture and editing tools, and share videos instantly.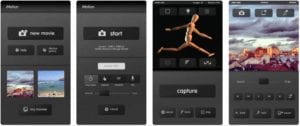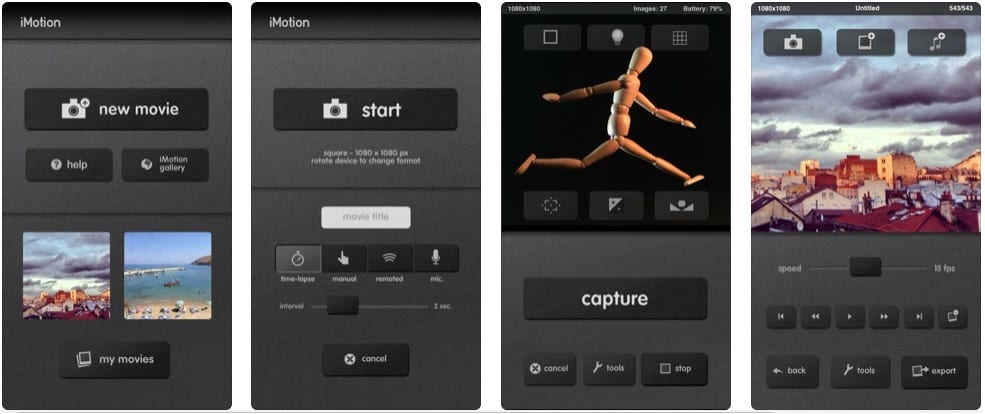 10. TimeLapse – Free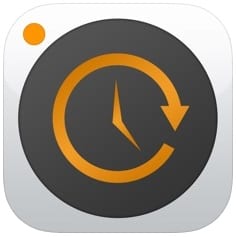 If you are still focused on an app with a timelapse feature only, we strongly recommend you try one more app. It is called TimeLapse. It is capable of working with both photos and videos.
Its user interface is with no-frills, but the app is so powerful itself. By using filter stack and framing capabilities, the picture will become more attractive. One more thing that you will like here is the resolution of videos – the app is capable of recording 4K content. 


You may also like: 11 Free apps to cartoon yourself on Android & iOS