Almost all of us have an Instagram account nowadays. Don't you think that it would be great to watch Stories of other users anonymously? Believe it or not, now it is possible for you.
Unfortunately, there are very few apps aimed only on showing stories anonymously. They will be listed first. Nevertheless, this option will be also available with the help of apps capable of downloading Stories. By using them, you will also remain unknown. That's why this very kind of apps will be mentioned here as well.
In this post, you will find only the best apps that will let you watch Stories without being discovered. Choose the most suitable ones, load them from the App Store or Google Play, and become an Incognito. By the way, all the apps are free.
1. BlindStory – Watch, Download Stories for Instagram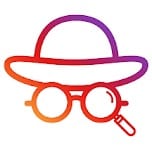 Let's start with BlindStory. This app will let you discover the world of watching Stories without being known.
You will get access to Stories of each Instagram user. But keep in mind that it is impossible when the profile is private.
Apart from watching Stories, the app is capable of loading it to your phone. That's really great!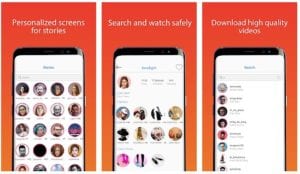 2. Story Viewer for Insta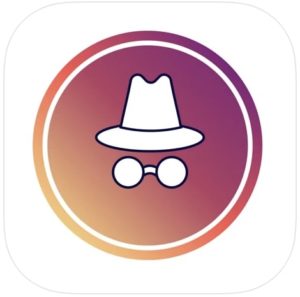 Story Viewer for Insta allows you to anonymously view content published on the social network Instagram. You can download videos and add the channel to your bookmarks. No authorization is required to use the app.
After launching, a search bar will appear on the main screen, in which you need to enter the name of the channel. Then you can go to another user's page and watch all the stories they've published with the built-in player. Your anonymity will be preserved.
With the app, you can download stories and save them to your smartphone's memory. To do this, you need to open the stories and press the appropriate button. Select the folder to save.
The utility also allows you to add channels to bookmarks. There is an opportunity to get information about the number of publications and subscribers of the channel.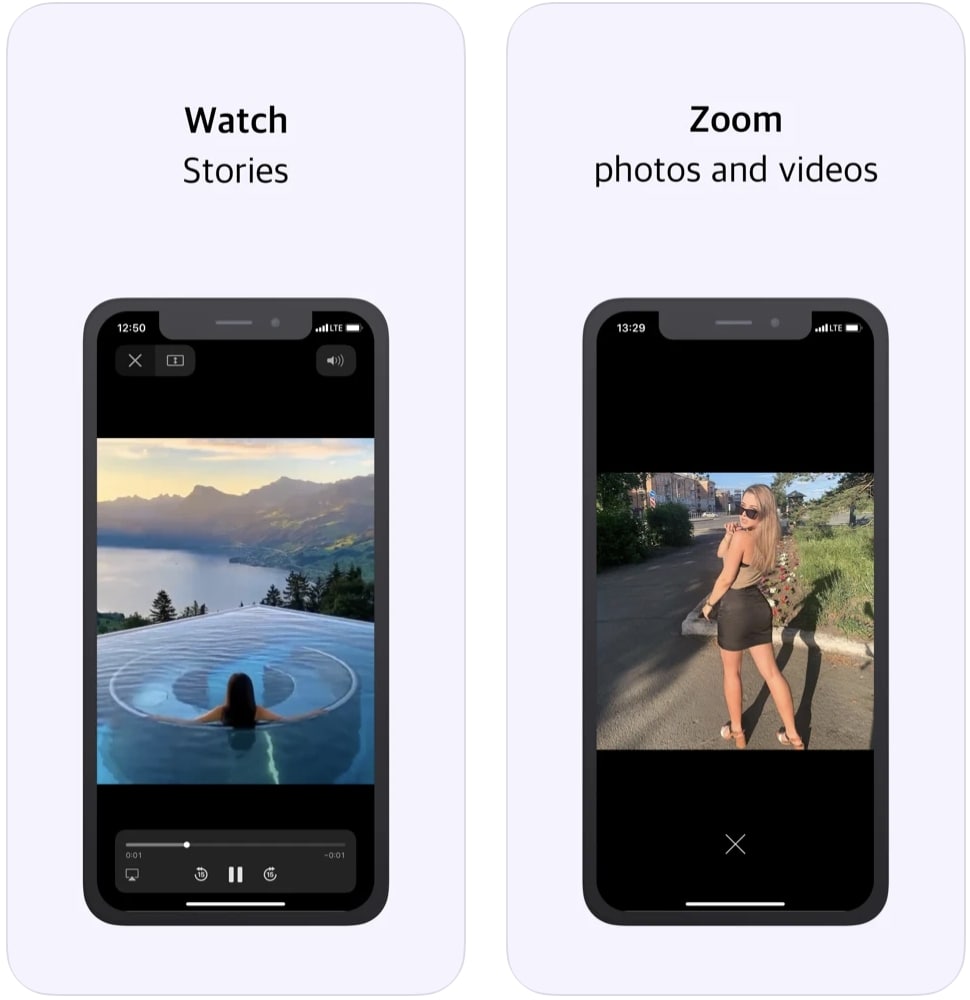 3. InStalker – Profile Tracker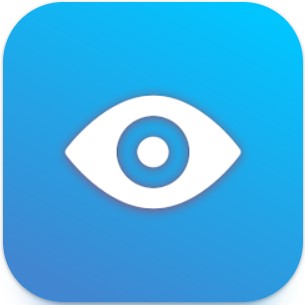 The InStalker – Profile Tracker app is designed to anonymously view stories on the social network Instagram. It is possible to log in with your profile and then download photos and videos.
Thanks to the app, you can open videos, images, and live streams without leaving a trace. When viewing stories through the utility, the author will not know about them. Information about the profile will not be displayed under the published story, due to which anonymity will be preserved.
Stories uploaded to the smartphone from Instagram are saved in a separate folder. If necessary, you can view them through the built-in gallery, send them to other users, or delete them. The app allows you to find users by login. You can subscribe and unsubscribe to them.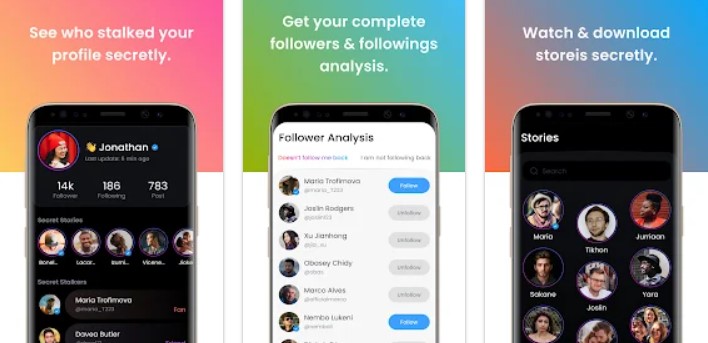 4. SilentStory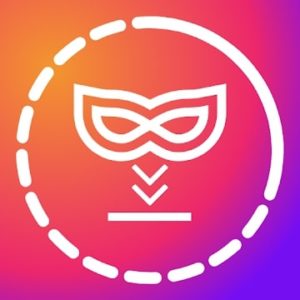 The SilentStory app is designed for viewing Instagram stories. You can track new posts, watch them discreetly, and save them to your mobile device.
To use the app, you don't need to register. It's enough to add a link to the page of the person whose stories you want to track. Then, when he or she publishes a new story, it will appear in the utility.
Stories are displayed in a clear sequence by date posted. To save them to your smartphone, you need to open the publication in the app and click on the download button. The utility will automatically place the photo or video in the folder with the downloaded files on your mobile device.
One of the main advantages of the app is the ability to view stories anonymously.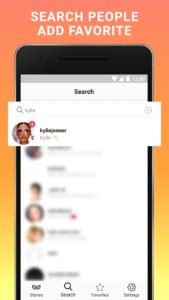 5. Anonymous Story Saver & Highli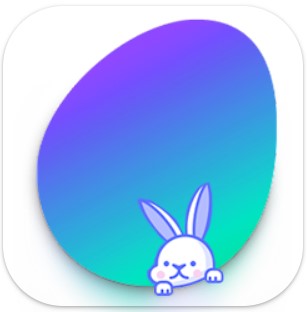 With this app, you can secretly view users' posts, translate posts, and download images. Photos can be zoomed in and out of the app. If you want, you can zoom in to see them in more detail.
The utility allows you to download photos and videos. You can select a folder to store the publications from Instagram. There is a preview of images before downloading. The utility is able to hide ads from the feed and stories.
It is possible to secretly view the stories of other users so that they do not find out. The app has a translator that allows you to read foreign publications. Dialogs can be displayed as a two-line directive for a more comfortable display.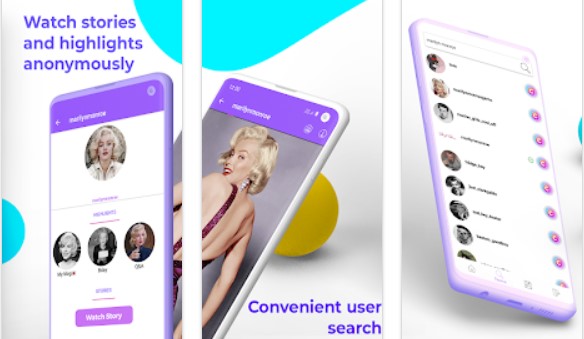 6. Ghost Secret Story Reels Viewer for Instagram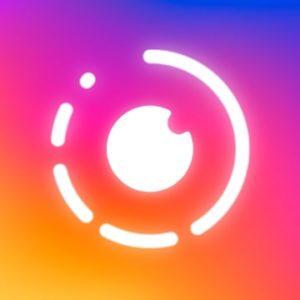 This app has an expanded set of features compared to the official version of Instagram. Users have access to privacy settings, as well as the ability to download photos and stories.
With the utility, you can take advantage of the advanced privacy settings. The function of disabling ads is available, as well as collecting data about the posts you've viewed. Invisible mode is also supported. If it's activated, other users can't know that you've seen their posts.
Besides, no notifications will be sent to your conversation partner about typing and reading messages. The app allows you to download photos and stories with one click.
At the same time, it is possible to choose the quality of the content. Users can customize the feed to their liking and choose the sections to be displayed on the home screen.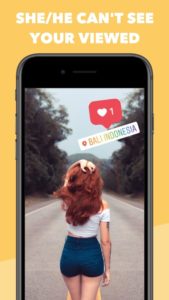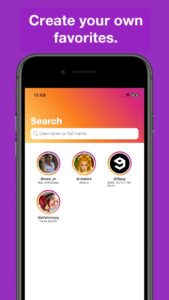 7. Story Saver

Story Saver is a powerful app with a very appealing user interface.
Using this app, you will also be able to view Stories of other users anonymously by loading them to your phone. Also, you can repost photos or videos to your Instagram or share them with your friends via popular social media.
For your convenience, you will be able to add users to Favourites to have quicker access to profiles' content.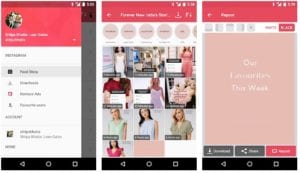 8. Ghostify – Anon Story Viewer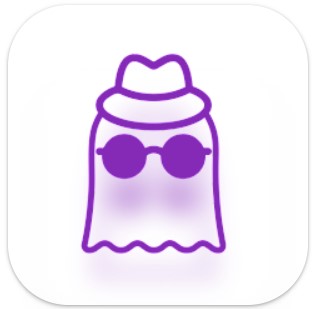 With the Ghostify app, you can follow users on Instagram. There is a function to view closed profiles, as well as a list of followers. Invisible mode is available.
The app also allows you to save photos in the memory of your mobile device. You can download the avatar and all publications of another user in high quality.
It is possible to access private profiles. For this, you and the other user must have shared subscribers. With the utility, you can view account information and download photos.

9. Secret Story for Instagram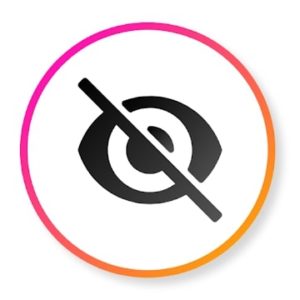 This app shows public posts from the last 24 hours, as well as Highlights. Go into the app and immediately see the search bar where you have to type in the nickname of the person of interest.
Select an account from the drop-down menu or just click Search. If the account has archived stories, they will pop up immediately. The most recent story will be displayed below.
You can view or download it. To download press a special button, the story will be saved in the phone's gallery. Under the file, you can see what day and time the story was posted.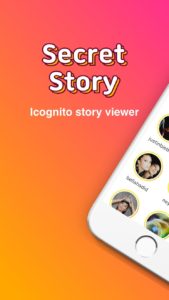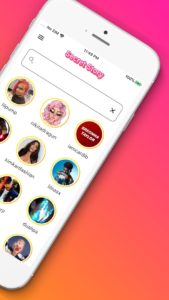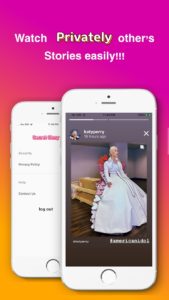 Check also: 11 Face off editing apps for Android & iOS