Recently face off editing applications became extremely popular. In the App Store and Google Play Market, this type of software is represented by numerous solutions from various developers.
In order to at least somehow navigate through all this diversity, we consider the most vivid examples of such programs for iPhone and Android:
MixBooth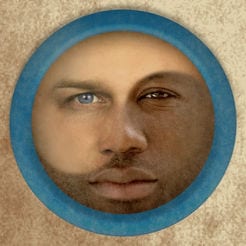 MixBooth is another creation of developers from PiVi & Co, who are famous for creating such works as FatBooth, AgingBooth and other programs related to changing faces in photos.
The program MixBooth isn't an exception and its main idea is to combine two different faces in one photo. You can make fun of your friends by replacing their faces. Believe that the result will make everyone laugh.
To get started, you need to take a close-up of your face using the camera of the phone, indicate the eyes, mouth, and chin in the editor, then select the second person and press MIX.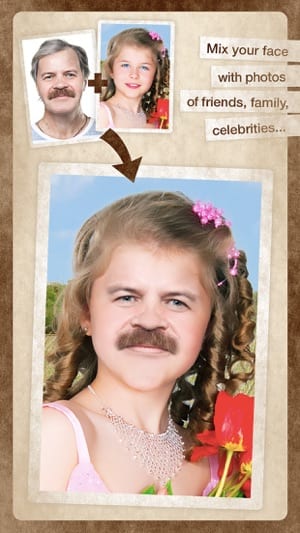 The main features of the application MixBooth:
The program works in offline mode;
The ability to view photos before and after transformation;
Shake to get the result Before and After;
Save the result in your photo gallery;
Share photos with friends in social networks.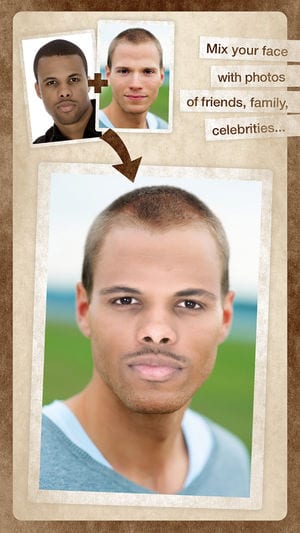 MixBooth is a fun photo application. And creating your own funny composition takes only about one minute. You are limited only by your imagination, and everything else will be done by the program for changing the faces MixBooth.
Face Swap Live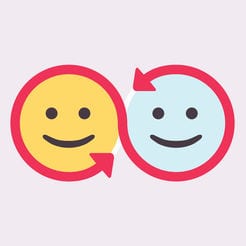 Face Swap Live is another cool application for applying real-time animation masks. In addition to the huge selection of superimposed masks, the main feature of the Face Swap Live is replacing the faces of people.
Thanks to special technology, the application instantly recognizes the main features of the user's face and attaches a mask to them.
The program allows you to change faces with your friends, pets or celebrity portraits. After a well-chosen image, you can take a photo, or record a video. And if you take a photo with someone else's face, then you can make a video with masks or faces of friends. You just laugh too much.
Face Swap Live allows you to superimpose the face of any person whose image is on the Internet on yourself or vice versa. (there is a built-in search for pictures).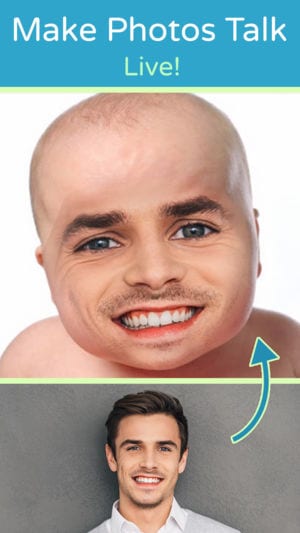 Also, the user will be pleased with a huge selection of superimposed effects, which can be scrolled through and tried on with one finger movement. The user can select the mode in which he will work:
Take a photo;
Record a video;
Mask Mode to exchange faces with a photo;
Face change mode.
Face Swap by Microsoft Corporation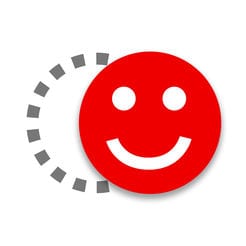 The Face Swap application can remove the user's face from a photo and then add it on any other picture.
After starting the program you will need to take a selfie. Try to choose the kind of lighting and location of the camera so that a green marker appears on the screen. It indicates that the program will be able to recognize your face later.
If you like the created image, click on the Looks good button. The program will immediately offer several pictures in which your photo is already inserted. If you wish, you can use the built-in search and pick yourself any other image to your liking.
Pay attention that Face Swap uses rather cunning algorithms, due to which the color and location of your face just fit perfectly into the base. The results are sometimes just amazing.
The final snapshot can be saved on your device. You can share it on social networks or any other way you want.
Face Swap is a free application from Microsoft, thanks to which users have a great opportunity to try on the image of a model, a popular actor or a movie character.
Face Swap – Funny Photo Face change editor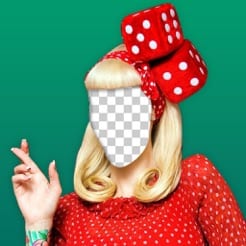 Face Swap application for iPhone will amaze you with a huge collection of templates to paste your face in. You can try on the role of a politician, celebrity, Superman, macho, and even an animal!
You just need to take a high-quality photo and choose a template from the app's gallery. Then, paste your face and see the results. You have a great possibility to become whoever you have ever wanted to be!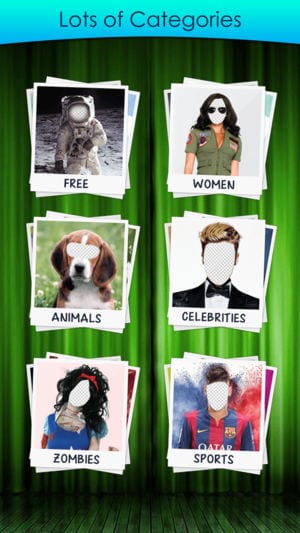 This program will allow you to spend a fun and exciting time, significantly reviving old photos, even considered unsuccessful previously. Probably not every photo will become a real masterpiece, but for this there are experiments.
Cupace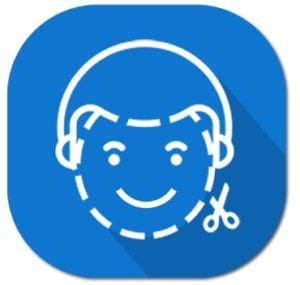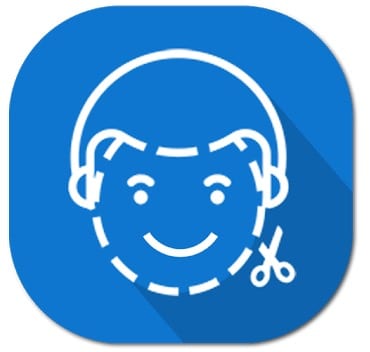 This program is the absolute leader among face-off applications for Android. This program change faces with such high quality that it is sometimes difficult to distinguish the processed photo from the original.
The algorithm is simple. Cut a face by drawing a path on a face in a photo with magnifying glass support. The face you cropped will be saved in Face Gallery. Tap it to paste to the selected photo.
Then, you can decorate the photo with stickers, emojis, add text to it.
You can paste the same photo multiple times as well as re-use it on multiple photos. There is no need to cut it again from the original photo.
You can take a picture of a whole group of people on the phone, and then use the program to get an original composition worth of posting on social networks.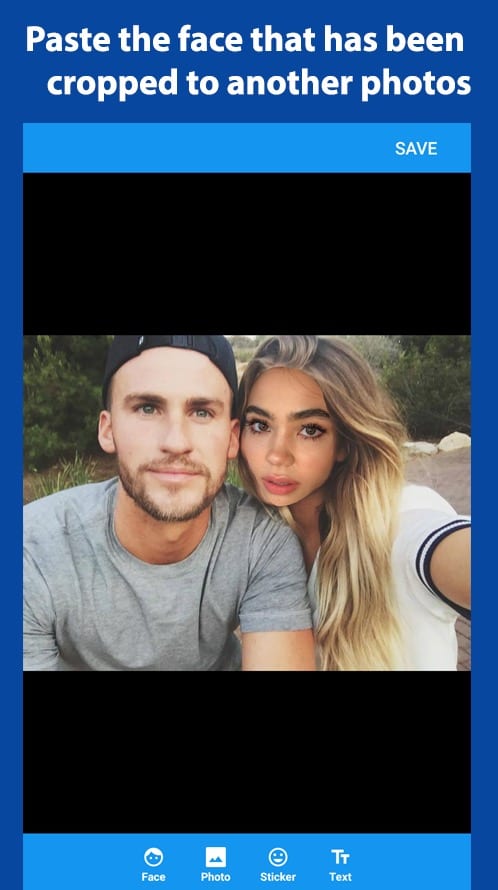 This program has a lot of advantages, especially worth noting the absence of unnecessary functions, which distinguishes it from other similar applications. In the end, you'll get quite funny photos that have something to laugh at.
Change Face – Maker Visage Photo In Pic Frame Hole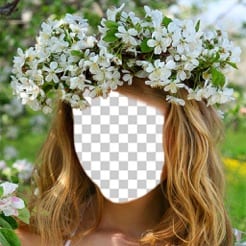 This is a simple photo editing application for iPhone. With it, you will make really funny pictures for you and your friends.
In this application, the templates are divided into five categories. In order to apply funny effects to a photo, you should create a snapshot or select one that is ready and mark the necessary category.
Then, place your face behind the selected scenario and adjust the photo size, brightness, contrast, and saturation.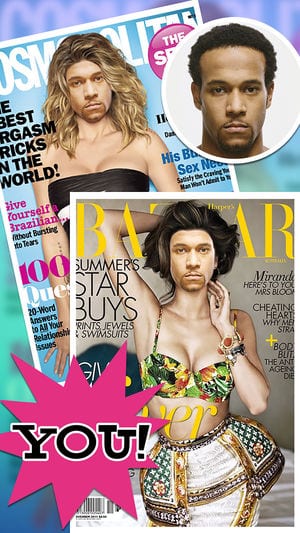 Face Swap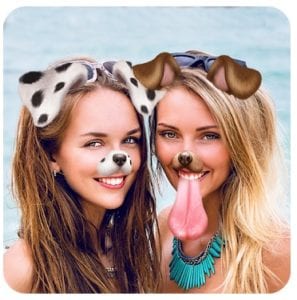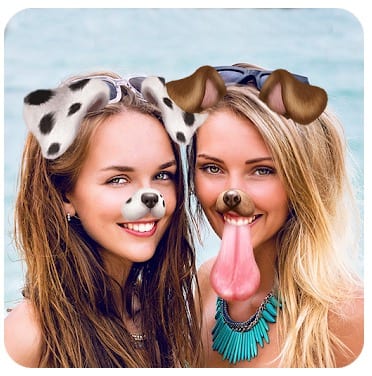 Face Swap is a photo editing application that allows you to swap the faces of two people on the same photo. After you swap faces, you can also apply many effects to the photo itself.
The main features of the application:
Real-time sharing;
Collection of stickers, frames, and patterns;
Easy editing;
Filters and collages;
The ability to share the results in social networks.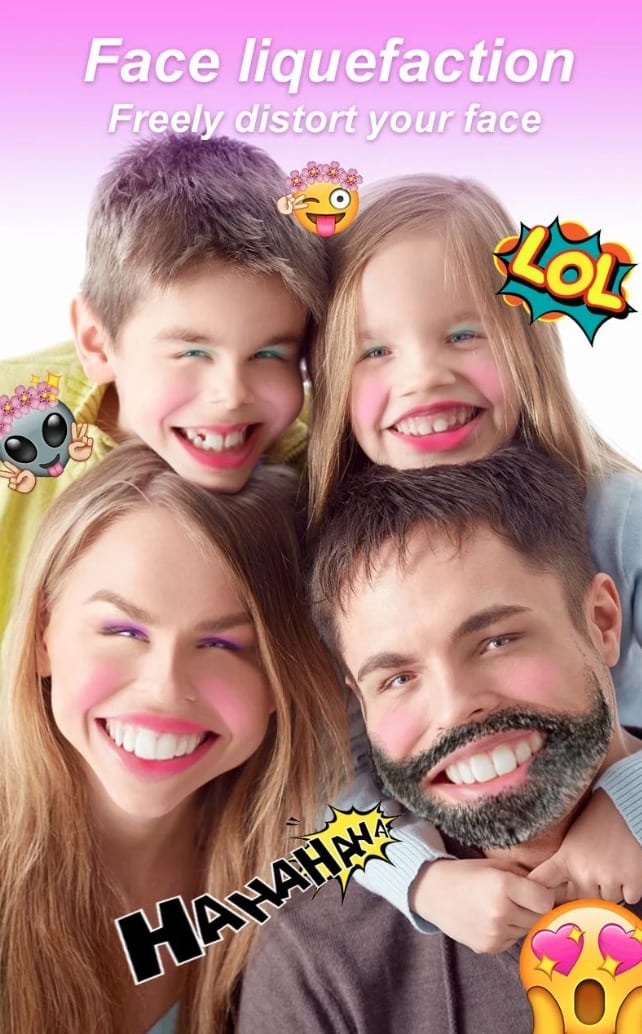 Face Swap is a photo editing application that you can have fun with. Sometimes the results are not perfect, but in general, everything works fine.
Face-Off Mania
Face-Off Mania is a crazy face swapping application for iPhone devices that will entertain you and friends for hours. With it, you can steal and switch faces with your friends to make fun photo projects!
It is extremely easy to use. After downloading the application, just put your face in the hole and create a hilarious montage. Apply funny various filters, ad text, and funny drawings.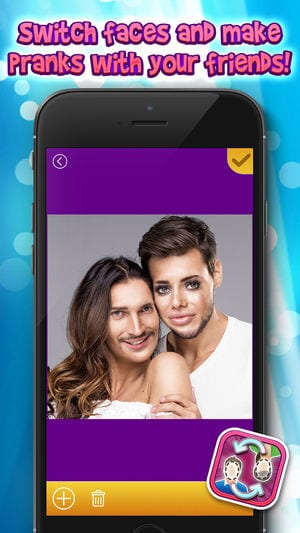 You can use it on any photo. You can look like a celebrity, your dad or a granny!
When an amazing photo transformation is done you just have to share this crazy creation with others! You can do it via Facebook, Instagram, and Twitter.
Face Swap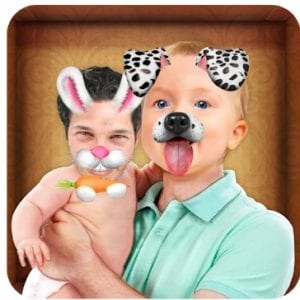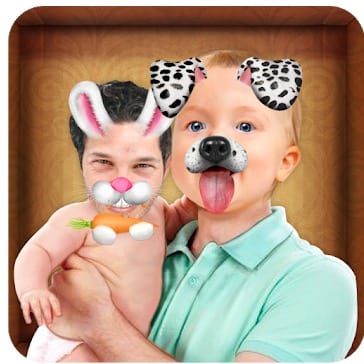 Face Swap is a free program for Android to replace the faces in the photo.
Remember those funny pictures on which all people are with the same faces? With this photo editor, you can easily achieve the same effect.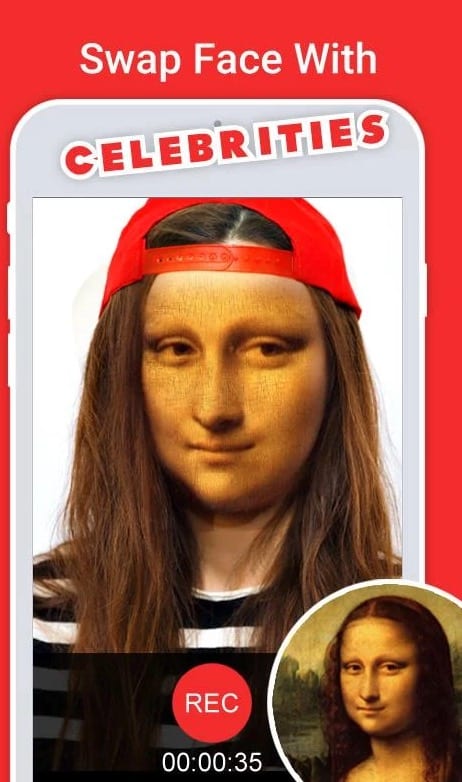 The main features of the Face Swap application for Android:
quick replacement of faces on the photo;
good built-in photo editor;
even a novice will deal with the functionality;
creating funny pictures;
you can add photos from social networks;
the result looks somewhat artificial.
Copy paste face – photo editor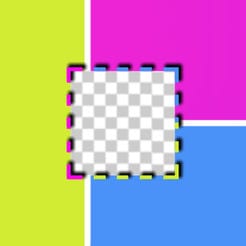 Copy paste face – photo editor is a free application for iPhone. With it, you can copy your face and paste on any other picture.
It is also possible to copy only certain parts of the face (for example, eyes or nose). Or you can paste several faces to create unique images.
Make collages, try on new hairstyles, mix different photos with this simple application. You are guaranteed a fun pastime. You can even make everyone in the same photo have the same face!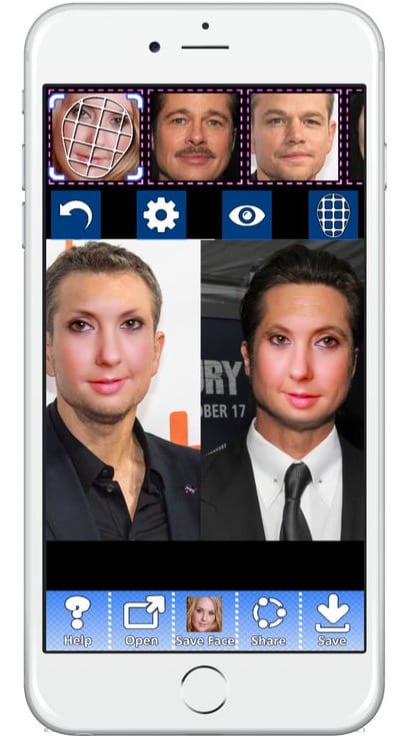 Face Changer 2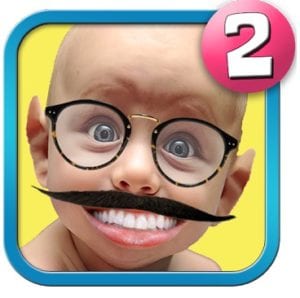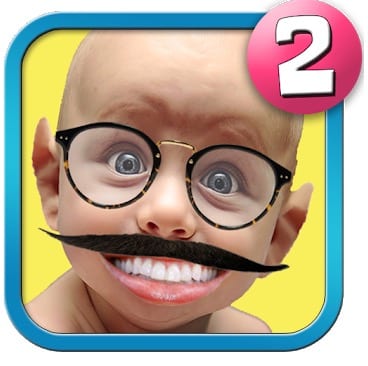 Face Changer 2 is a joke application. Here, you can make fun of any portrait photo. Take a selfie, edit photos and have fun with your friends with the application, which Google called the most popular!
Swap faces, add parts of the face, funny hats and glasses, use hundreds of accessories, backgrounds, stickers and more. Do you like to laugh? With the application, you will become any character. Play funny quizzes and games, make comic photos and share your masterpieces with family members and friends.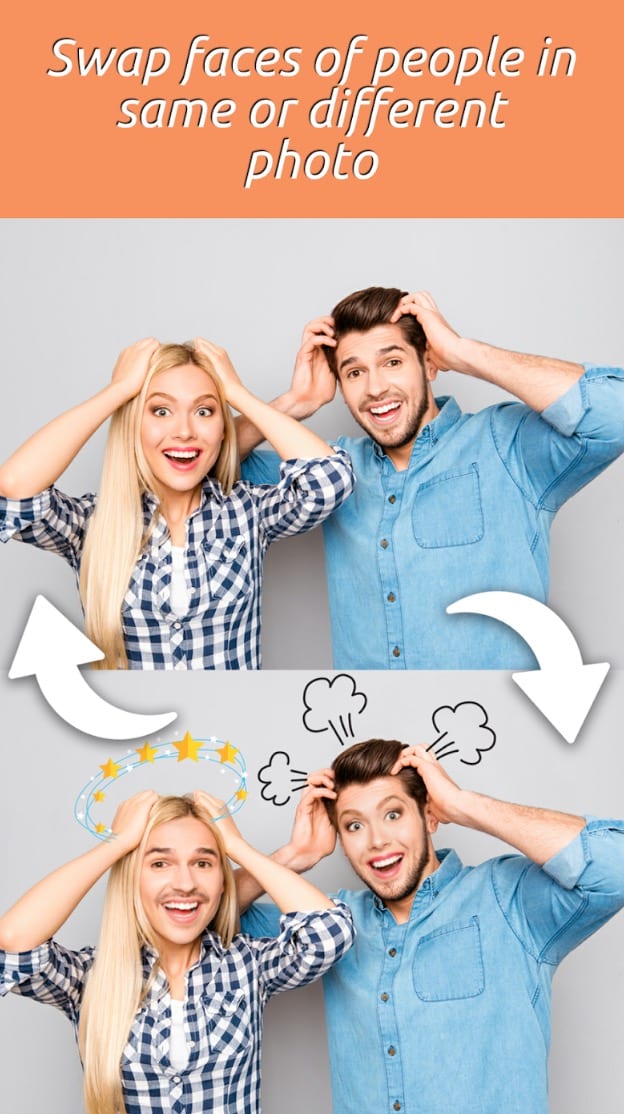 How does the program work? Take a selfie, import a photo from a gallery or social networks. Choose another person's body and replace the face, adjust the transformational effects and change the shape of the face.
Add crazy eyes, unusual noses, extravagant hats, decorate with thematic tattoos, make scary scars and make incredible hairstyles.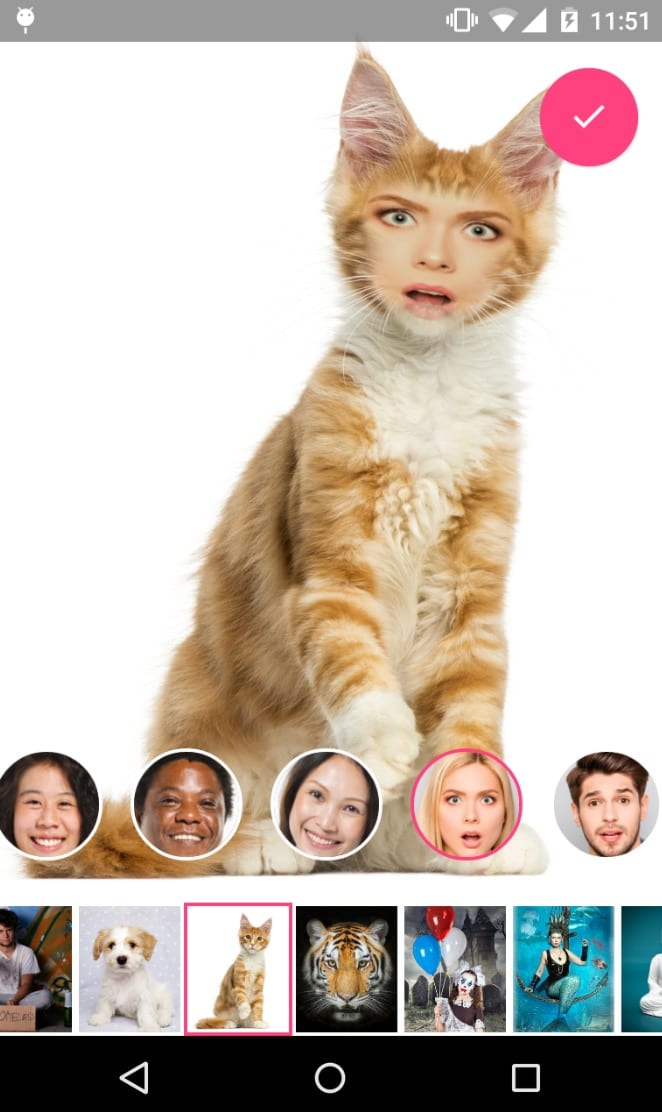 The application contains more than 600 stickers on any topic, combine backgrounds, place yourself on the beach. To do this, the program has background themes, but you can add your own.
The utility instantly creates a video about how you can transform characters. Share with friends and prove to them that you are a real artist. Add texts, apply pictures on top of photos, do makeup, use stickers, clone and create fun works of art.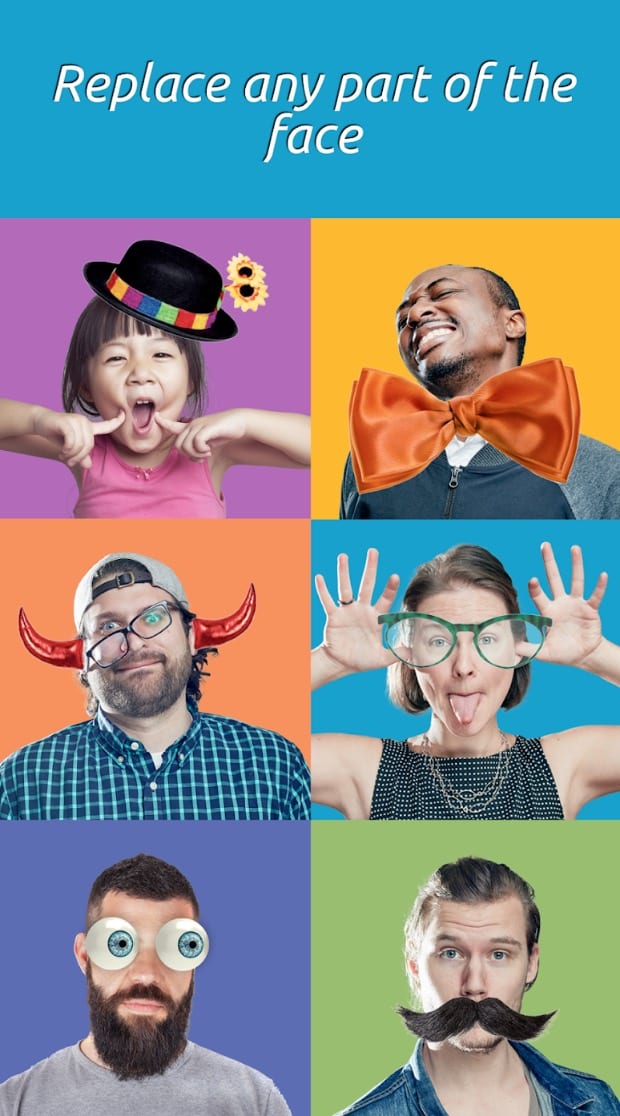 Face Changer 2 – editor with a lot of funny effects and cliparts. The cartoons created with the help of this program will definitely raise the mood of the user and his friends.
The face-off programs will be good entertainment for iPhone and Android owners. Using it will help you to take a new approach to the process of creating photos, adding a lot of humor and fun.
The fashion for changing faces in photos is gaining great popularity, and face swap applications are no exception. Such programs appeared quite a long time ago, and are currently experiencing a peak of popularity.