EnigmBox is a genuine puzzle that causes brainstorming. This game accentuates the logic evolvement, as to solve the puzzle, you should think thoroughly and try any manipulations with your phone.

You may also like: 5 Best Blokus Game Apps for Android & iOS
To begin with, after simple installation, you will be directed to the main menu of the app. You will be suggested to read instructions on how to use the app and how to solve the puzzles.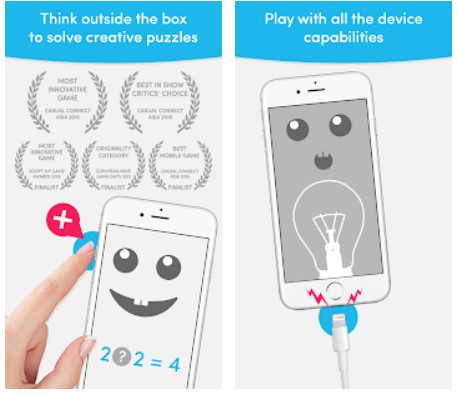 According to the instructions, you should open the boxes that contain from 4 to 24 riddles. When you get down to the task, you lose one life. To gain lives, you need to pass this level. Or you can purchase additional lives to unlock new puzzles.
The point of the game is to solve puzzles using a mobile phone 100%. First of all, try to tap the screen with all your fingers, for example, to remove all the leaves from the screen. Also, try to twist and tilt your phone to hit the balls.

You may also like: 11 Best Spot The Difference Games for Android & iOS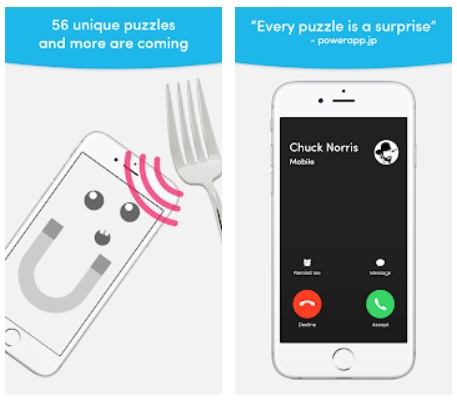 Some puzzles may seem tricky. In this case, you can use the hint placed at the top of the screen. If the hints run out, share your results with your friends and invite them to the game. You can also buy extra hints.
In conclusion, this puzzle is extraordinary and challenging. It stands out because of its breathtaking riddles and its funny graphics. What is more, we loved the soundtrack while we were testing the game – all in all, it is a cool game to relax after a stressful day.

You may also like: 14 Best Medieval Games for Android & iOS