Medieval is a period that is frequently used as a basis for game plots. From the history course, we know that numerous events happened at this time. That is why legendary wars for lands and thrones, battles with epidemics and poverty, and trials to make the kingdoms flourish have become an integral part of any game of this type. So if these themes ring the bell with you, this very post is what you've been searching for.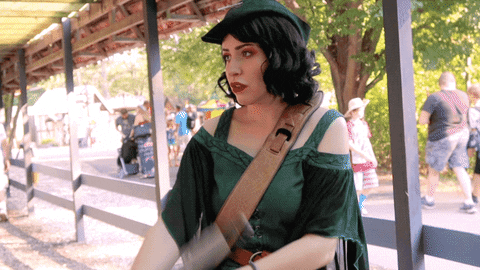 Here you will find the list of the best medieval games available on both the App Store and Google Play. After you go through the review, you will easily make a decision regarding the most suitable game for you. It will remain to install it by following the link and find yourself in the thick of events.
1. Eternium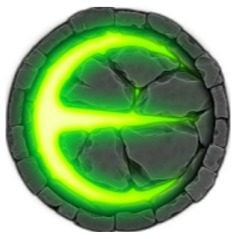 We are going to start with the game called Eternium. According to the reviews from online stores, this application is almost flawless.
To begin with, in this case, you will be able to play both offline and online. There is no doubt that is an awesome advantage.
You will be able to discover four fantasy worlds playing as Mage, Warrior, or Bounty Hunter. As for the weapons, you will have access to numerous items of swords, axes, guns, and so on. So each player has great chances to win demons, dragons, and other creatures you face to protect a castle.
In this case, to not to get you bored with the medieval atmosphere, you will be also given an opportunity to discover other characters and, correspondingly, other worlds. Whether it will be a desert or a strange planet, the adventures will be still unforgettable.
To make yourself unconquered, you will unlock additional abilities (Whirlwind, Shockwave, Arc Lightning or Blizzard, etc.), battle styles, skills, and spells. What is more, after you reach 70 level, the game will significantly upgrade your character, armor, and weapon.
Finally, it will be a story of four acts. However, if you want to choose the missions by yourself, you are welcomed at the Trials of Valor game mode.
2. D&D Style Medieval Fantasy RPG (Choices Game)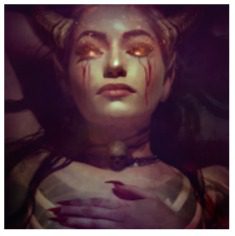 Do you like text-based games? If you are, how do you feel about a mix of CYOA (Create Your Own Adventure) and medieval? If your attitude is positive, here is the best choice for you.
In D&D Style Medieval Fantasy RPG, it will be you who makes the choices instead of your character. Depending on your choice, the stats will go up and down and even lead to instant death. It means that the consequences will be unpredictable in most cases. However. It is what makes the game so breathtaking.
Also, the story consists of 1 million words. So it will be a long adventure. As for the characters, the game will allow you to make choices for different characters, which is essential. It is important to choose the best option for this very character, but not for you. By the way, you won't spend any currencies for your choices.
We will finish with a bonus feature. The thing is that the game comes with offline mode. It is one more reason for installing this amazing game.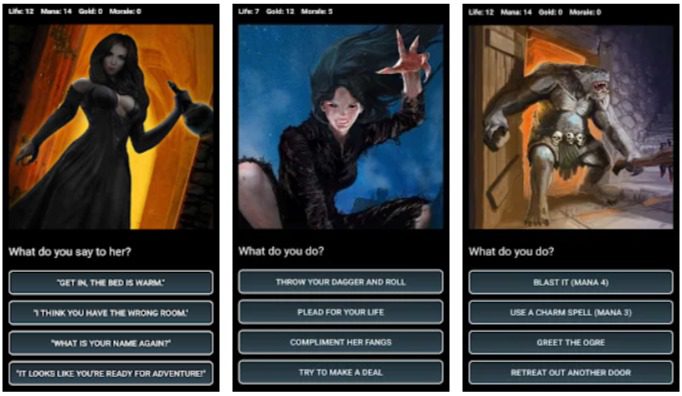 3. Reigns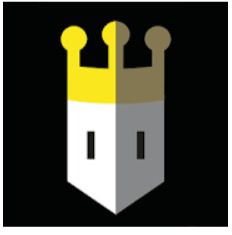 Here is one more text-based alternative for you. Its name is Reigns.
After you launch the game, the years of your reign will run. You will become a powerful monarch who is required to make an important decision regarding the kingdom, the church, the people, the army, and the treasury. To be more precise, you will be interacting with advisors, peasants, allies, enemies, and folks. It will take you just one tap to choose the option that may put your dynasty at risk. That's why you should try your best to make your decisions cause kingdom's empowerment.
Also, if you are fond of history, you will really enjoy this game, since the plot includes witches, scientific enlightenment, and policy.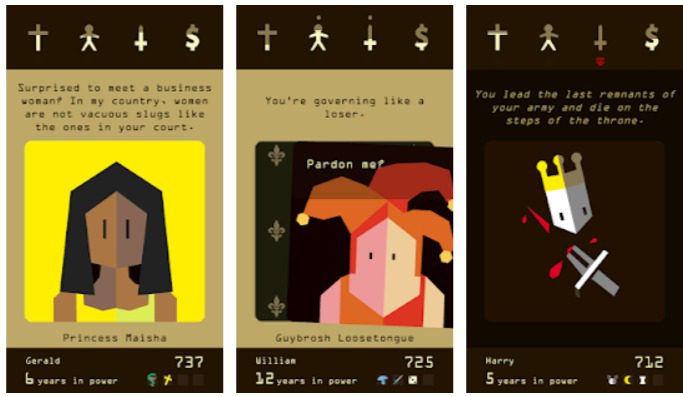 4. Medieval Life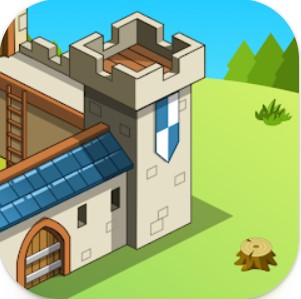 Medieval Life is the next great option for all medieval-period lovers.
This game is made by the creators of the famous Nautical Life Tycoon game. They offer you to plunge into the medieval world of feudal lords in their new game.
In short, you will be the king of your little kingdom, solve everyday problems and always be ready for battle.
The key features of the game include an arsenal of weapons consisting of 10 different types of weapons of victory. Also, magic is present here. You will be able to try 12 magical skills that you will have to learn during the game. In addition, the game has not neglected the construction process, improving the dwelling both inside and outside.
More than 150 pieces of furniture are available to decorate your palace. In addition, the developers have thought about the day and night change, which creates the effect of real presence in the game. But be careful, cause the night is a dangerous time. A lot can happen while you sleep, so get ready for battles and develop your little kingdom.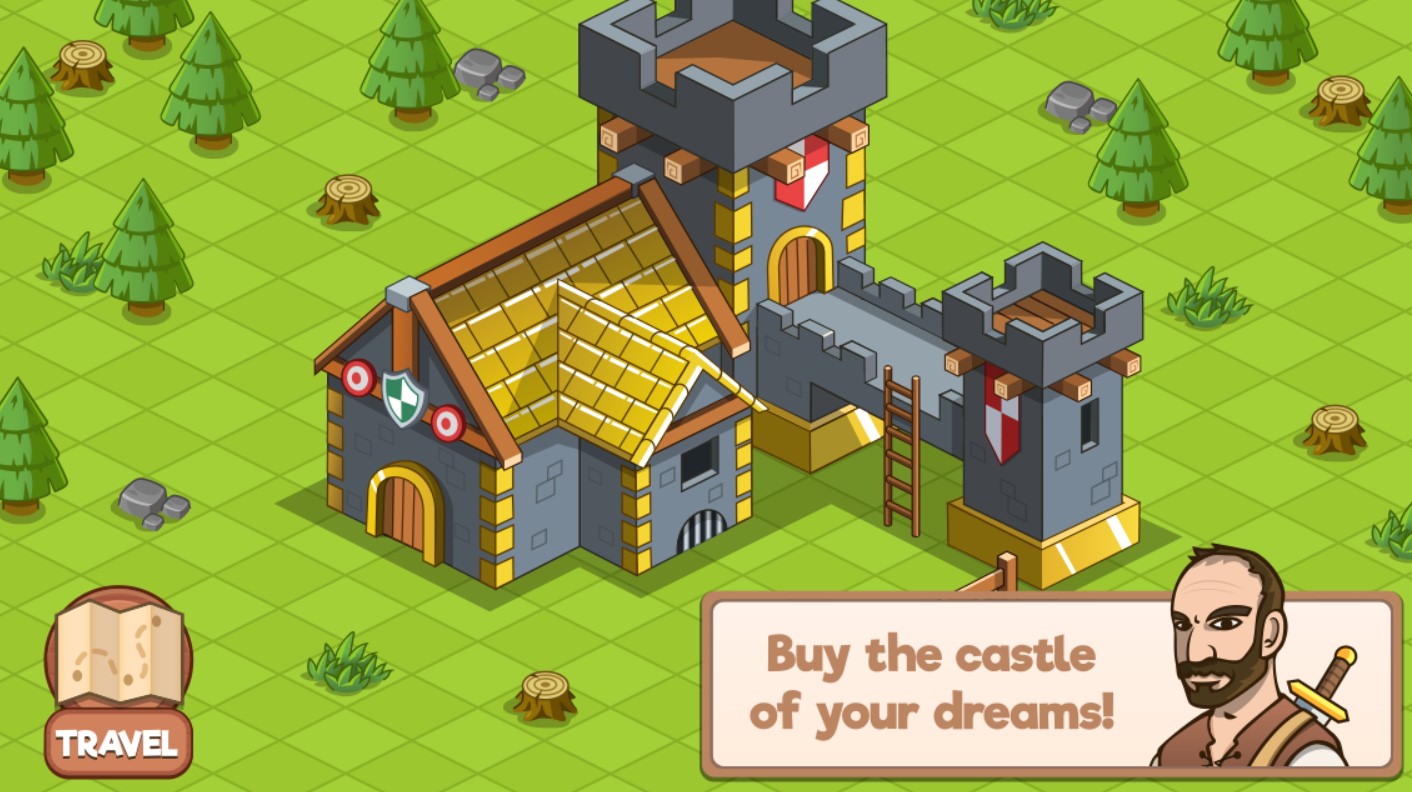 To have your favorite game at your fingertips whenever you want, our advice is to install one of the best cross-platform Android-iOS-PC games.
5. BlitzKeep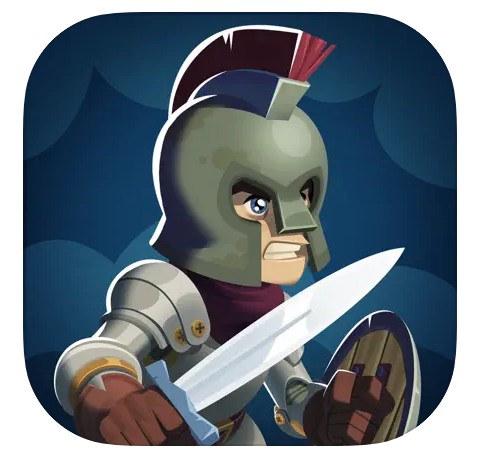 This is a great game in the genre of medieval battles. You have to become a hero who should do everything possible to protect his country.
Fight bosses to develop your character and upgrade his skills. Bosses will meet you in five different kingdoms that are available for travel. Your goal is to get to the most powerful monster to turn it into nothing for the sake of saving your realm.
Keep track of the battle time, the amount of XP gained, and your life and strength point so as not to lose.
Also, the developers have added a huge number of different skills to the game. Of course, you can improve them to make your hero more powerful.
Defeating each boss, from the weak to the stronger, the hero increases his progress and gradually prepares for the main battle.
This is a 2D RPG with cute cartoon graphics. The kingdoms are shown on a beautiful map, and they will surely surprise you with exciting levels.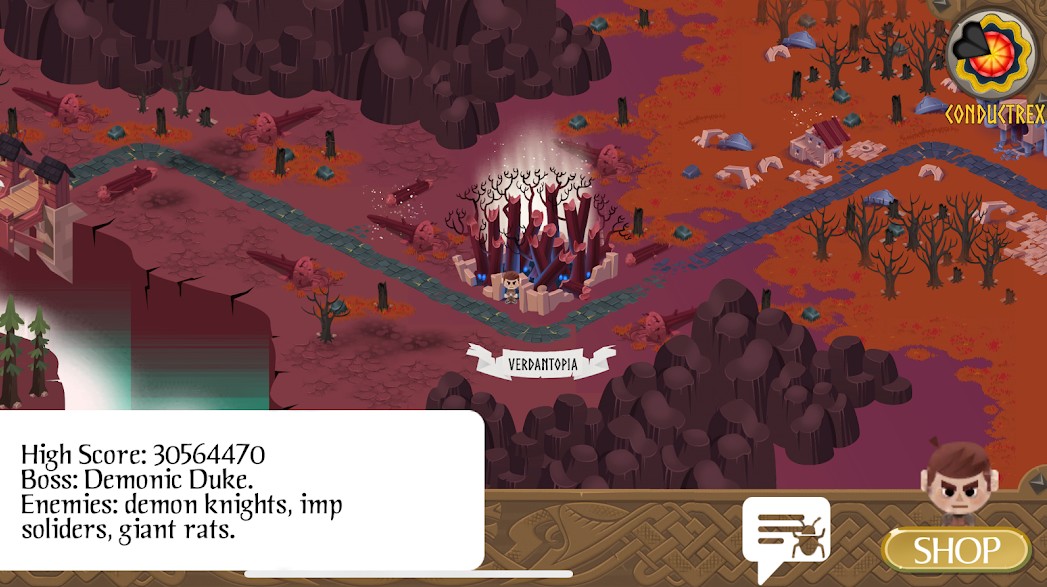 6. Guild of Heroes: Magic RPG | Wizard game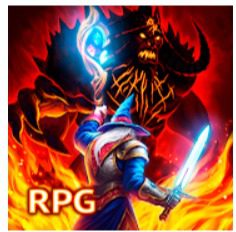 Guild of Heroes: Magic RPG is the next fantastic medieval game. We can't help including it on this list as well.
Right after you start the game, you will five into numerous mysterious but exciting adventures. Within them, you will discover medieval kingdoms and dungeons and battle with various creatures like monsters, dragons, elves, orc shamans, troll sorcerers, and many others. Due to the game's amazing graphics, it will look as if it is happening with you in real-time.
As for the character to play for, it will be up to you to choose his class: mage, archer, or warrior. However, you may change it at any time. The same can be said about the equipment. Since the game comes with hundreds of medieval weapons and armor, you will have a chance to create various combinations and select the ones that meet your requirements.
Also, the game will let you create your own team and even compete with other players acting online. Why don't you try that?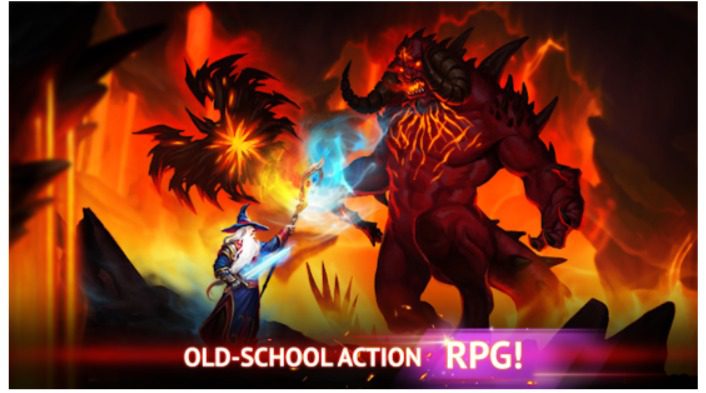 7. Strategy & Tactics: Medieval Civilization games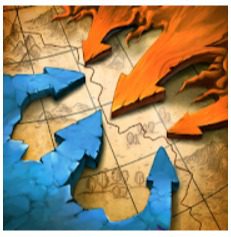 Strategy & Tactics: Medieval Civilization games are one more application under review. By following the links below, you may install it (which is highly recommended) and enjoy the Medieval Civilization created here.
You will play the role of the king reigning a small European kingdom. Unfortunately, your lands are frequently torn by feuds and threatened by enemies. To protect your kingdom, you will need to recruit the army, master their skills while training, develop your strategy, and start invading other lands. As you will be conquering Europe, you will improve the economy, policy, and social life in your country. Just approve yourself as a legendary commander.
What we really like in this game is that many elements (like armor) are based on real facts of previous centuries. So if you a history-lover, installing this game will be a great idea for you. Apart from this, it will be a great chance for each player to check how good is he/she at commanding the troops and conquering other countries using his or her own strategy.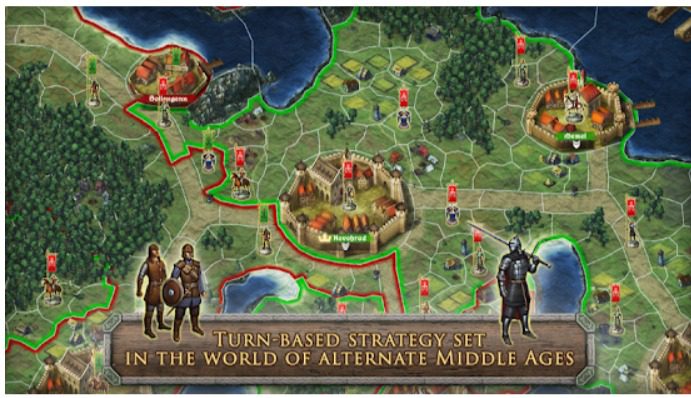 8. Hungry Dragon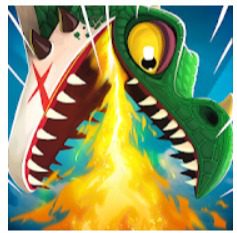 We can't imagine a medieval game without dragons. So here is an application devoted to these creatures only.
The Hungry Dragon game will allow you to feel the emotions from controlling ferocious dragons. Under your control, a dragon will fly, and even burn or destroy everything on a way. The 3D phantasy world (completed by cool graphics) will let you enjoy the gameplay for sure. Apart from this, you will need to feed a dragon on more to get higher scores for your achievements.
Here are other things that will make your dragon stronger and faster. Thus, you will have an opportunity to buy special costume-like equipment to make a dragon more powerful. Besides, you will level up by feasting on folk, monsters, and other creatures. With these special powers, your dragon will avoid any defeat.
Step by step, you will get more and more dragons at your disposal to discover the game's world for 100%. As soon as you be ready, you will also have a chance to compete at Legendary Leagues with your friends or other players.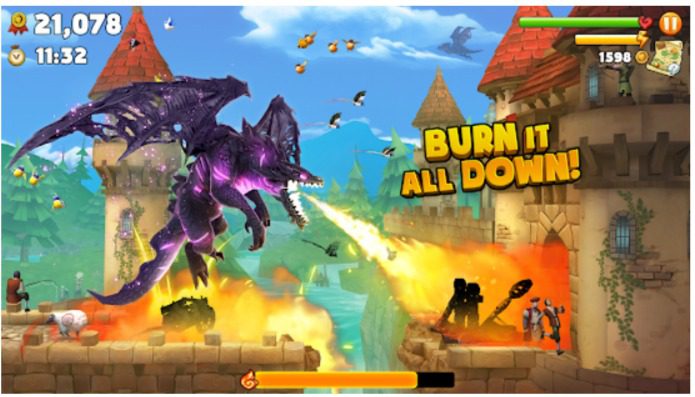 9. Graveyard Keeper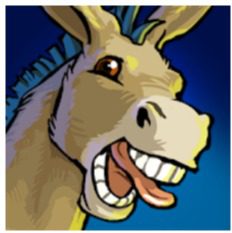 Graveyard Keeper is probably one of the most unusual games on our list. Here are the reasons for that.
In this case, you will be turned into an owner of a medieval cemetery. Thus, by managing the graveyards, you will be able to expand your business while creating new items, trade the materials (and even organs), participate in quests, and so on. As you can see, the game has so many missions to complete. By the way, since the game is considered to be a simulator, you will feel the comparative freedom of action, which is an advantage.
Apart from your business, the game will also allow you to explore abandoned locations to find new alchemy ingredients to benefit from. Finally, the game's love story is one more thing that you will like here.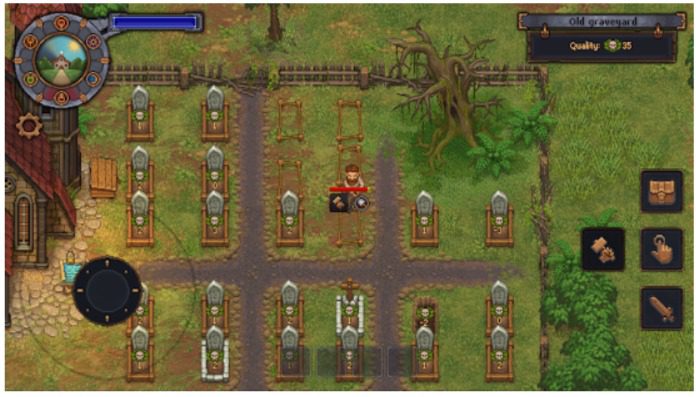 10. Townsmen
Townsmen are one of the most popular empire-building games. The actions described here belongs to medieval times, which makes the game suitable for our review.
You will start from the very beginning here. You will have a small settlement with small huts at your fingertips. Step by step, by building new taverns, markets, farms ( and other production buildings), harvesting the crops, gathering fruits and vegetables, you will get more and more taxes from the villagers. However, there is always a fly in the ointment.
You as the head of your country will face numerous disasters like fire, disease, drought, and many others. You know, the difficulties make us stronger. That's why you will need to cope with these problems as fast and well as you can. Otherwise, the life of each citizen (and even the whole kingdom) will be put at risk. But there is more to come.
The thing is that your flourishing country becomes envy for your enemies. So be ready to protect your lands. For this, you will be required to recruit and train your troops, build barracks as well as guard towers. It should be said that this very military feature is optional. However, it will be a great chance to check how good you are at commanding the army.
To put it shortly, the game's key to success is diverse and unpredictable scenarios with season-changing and both good and bad events. That is what makes the game to be so realistic.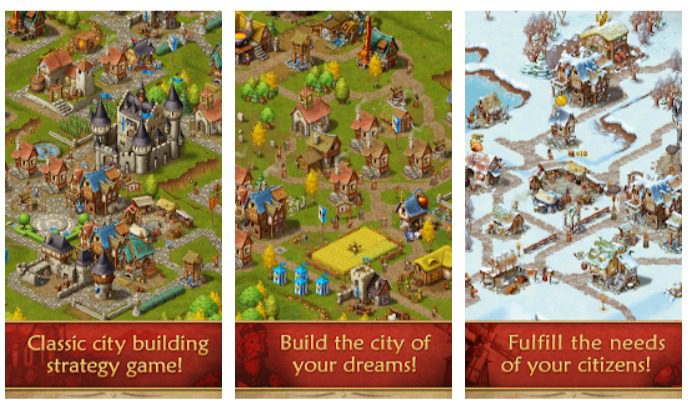 Would you like to go through the full list of empire-building games? Here it is then.
11. REDDEN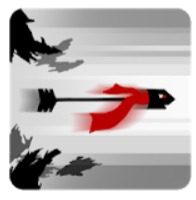 When it comes to reviewing the REDDEN game, we also highly recommend it.
The main distinguishing feature here is that it will be the forgotten tools that will tell the story. Thus, you will hear numerous legends from arrow, kunai, and bullet, and learn about their owners – brave warriors. That's what makes the game so special, isn't it?
Well, you will perceive the stories as tools. What is more, you will act as the tools. Being one of the characters (Jo, Bi, or Cal), you will master unique skills to complete various episodes. It will be a great chance to go through the ages being an item that flies through the wind, destroys obstacles on a way, or hits the target, killing an enemy. So it will be so unusual experience for you.
Also, the game supports intuitive gameplay. For this, drag the screen or just tilt your gadget.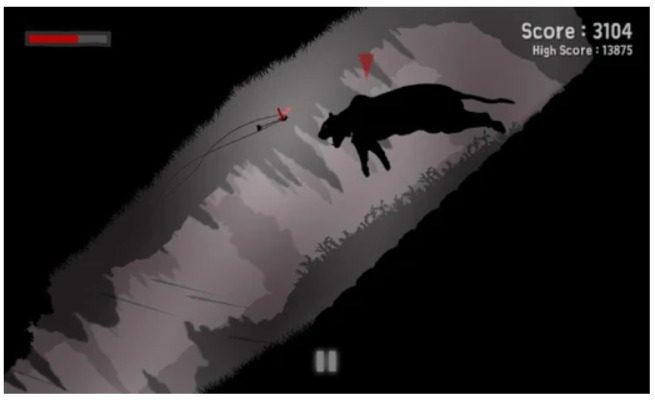 12. King of Avalon: Dominion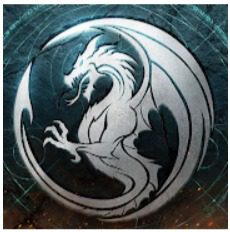 Have you ever dreamed of participating in the legend about King Arthur? Well, the King of Avalon: Dominion game provides you with this brilliant opportunity.
According to the plot, King Arthur is killed by his nephew because of the betrayal. The Excalibur sword is somewhere in the fortress on the sacred Isle of Avalon. Until a new king raises a sword again, the kingdom won't be unified, and the cities will remain split.
As you can see, the game will throw you back to the times of King Arthur and the Knights of the Round Table. You as a character will need to create a powerful empire by building an army, improving your skills in war strategy, raising a dragon, and training it. As you will be ready, it will be high time to make the most important battle begin.
The next thing that makes the game awesome is that it is a multiplayer one. Thus, you will play along with thousands of players from all over the globe. The game includes chats with a built-in translator for a fluent communication. What is more, you will also be able to trade with other players, make alliances, send spies to your enemies together, and interact in many other ways. Acting in collaboration, you will create a perfect strategy to beat the enemies.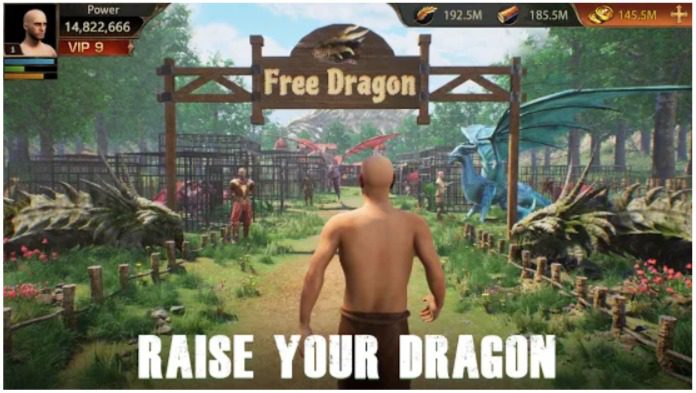 13. Total War Battle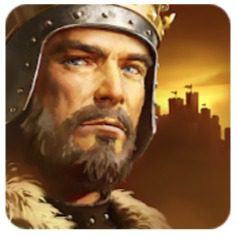 Here is one more popular medieval game to build a kingdom. Its name is Total War Battles: KINGDOM – Medieval Strategy.
If we compare this app with the one above, in this case, your task will be the same. The game will send you to a medieval kingdom where you will be required to recruit and train an army, battle the rivals, enlarge the number of your lands and build farms, quarries, blacksmiths, and so on. In a word, you will need to do everything to raise the kingdom and make it the most powerful ever. In addition, in case you face difficulties, you will have a chance to get help from Vikings. So if you are interested in Nordic tribes, this game is a must-have for you.
By the way, since it is an online game, you will also interact with other players in real-time, while battling with each other.
Lastly, if we consider tech peculiarities, the game can be played across various devices, from your phone and tablet to PC.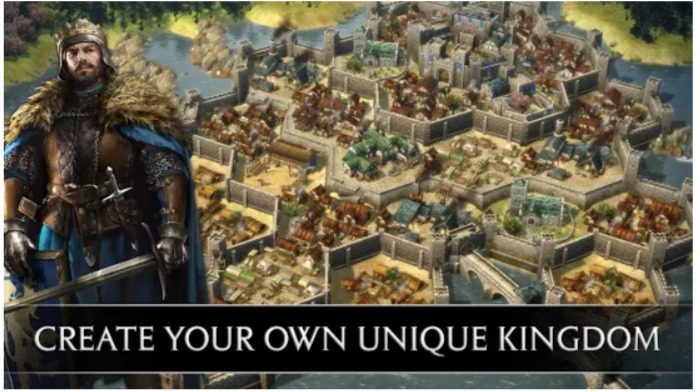 14. Iron Blade: Medieval Legends RPG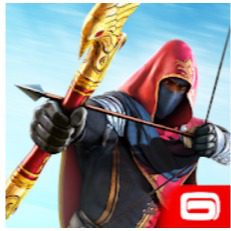 Here is a well-known RPG game called Iron Blade. It meets your requirements since its setting is a medieval kingdom. That's exactly what we need.
This very game will turn you into a monster hunter living in medieval Europe. To fight against them, you will be given tons of powerful weapons war, and armor. What is more, creating your own battle styles (by combining swipes and taps) and unleashing spells will also be possible for you.
The next thing that you will like here is the game's plot. Being full of intrigues and betrayals, the missions will keep you excited from the beginning to the end. Apart from this, the app is also famous for its graphics letting the players enjoy the fantasy world and its brilliant locations. Finally, you will surely like the advanced combat system that was developed for this game exactly. It will allow you to perform as smoothly as you can.
Finally, the game will perfectly suit you if you want to compete with other players. Each of you will build your own empire. Each of you can attack other players' lands and make a kingdom more powerful by acquiring new territories. So you will need to try your best to protect your lands and fight off the rivals. At the same time, feel free to loot the areas and resources of other players for your kingdom.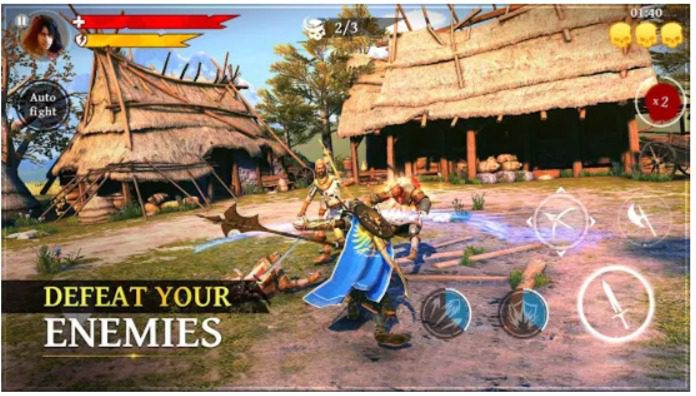 15. Tiny Empire – Epic Edition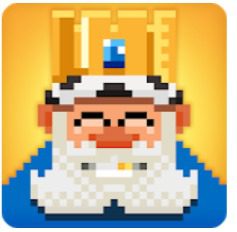 The last game on our list is called Tiny Empire. Here are the features it has.
To begin with, the game's graphics is of a pixel style, which brings the players to nostalgia.
As for the plot, when you open the app, your character will be about to leave his empire to start a journey into an elven forest and beat the enemies such as beholders, stone golems, crow riders, and so on. Also, in case you find and reclaim the abandoned miles, you will supply the kingdom with an endless amount of diamonds.
Totally, the game consists of 100 levels to complete. In case you get the most scores on all the levels, new areas to discover will be unlocked for you. One more thing for better motivation is more than 20 achievements available for gaining.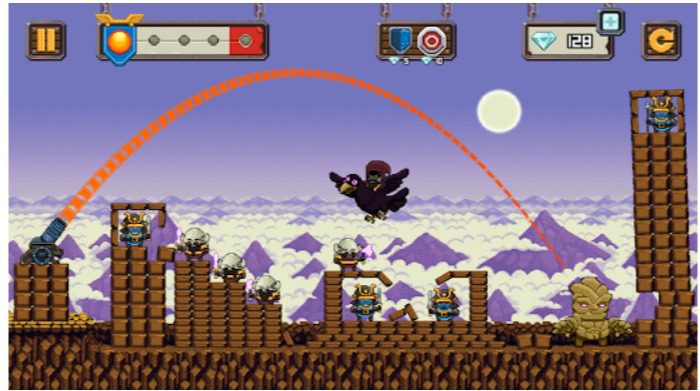 You may also like: 7 Best MMORPG Games 2021 for Android & iOS