Today we decided to talk about fixing blurry images. For this, you can use a variety of programs. And we've selected 10 applications to help you do that.
Pixlr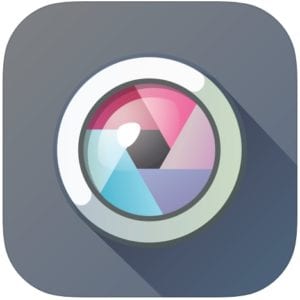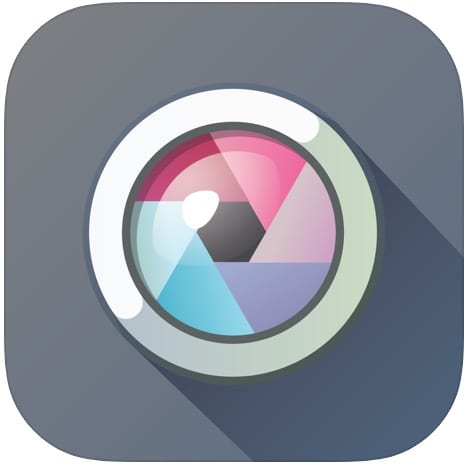 The free Pixlr photo editor is the best tool to realize your creative potential. With over 2 million completely free photo filters, unique overlays and perfect effects, you can transform even the most unremarkable photo. The finished original picture is easily posted on social networks.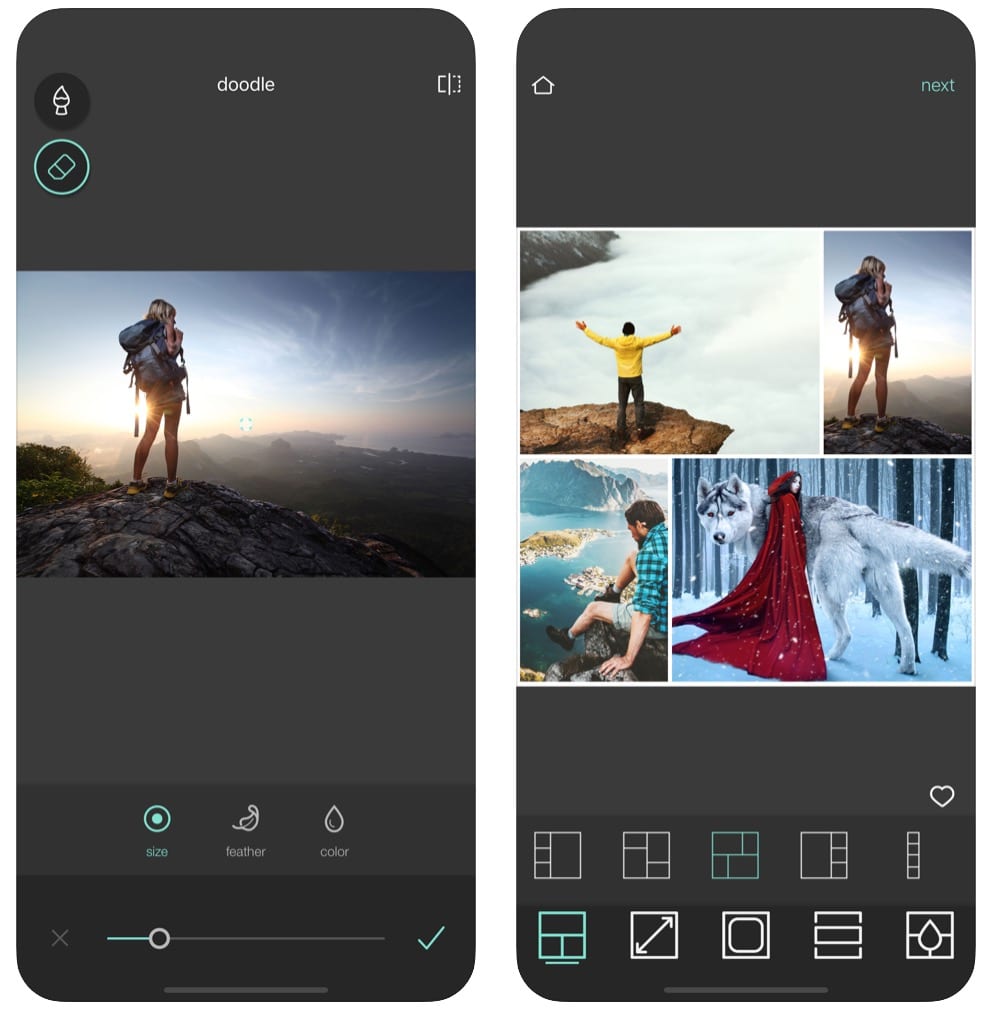 Pixlr is a multifunctional photo editor, designed for both beginners and professionals, as it contains indispensable tools and effects.
It is a great tool to unblur an image. It's not difficult at all. Open editing tools and search for Sharpen function. When you sharpen a picture you are in fact make it look clearer by enhancing the edges of the objects.
Use PIXLR's Amount slider to apply the right amount of sharpening. With radius option, you can control the size of the sharpened area, around the edges. Combine these two effects and improve your image significantly.
You can also use the brush tool and "paint" with your fingers in the areas that you want to sharpen.
Universal photo editor Pixlr will be a great help when processing photos, storing them in an album or posting on the Internet. The application has a wide community, social networking pages and many tutorials for working with the editor.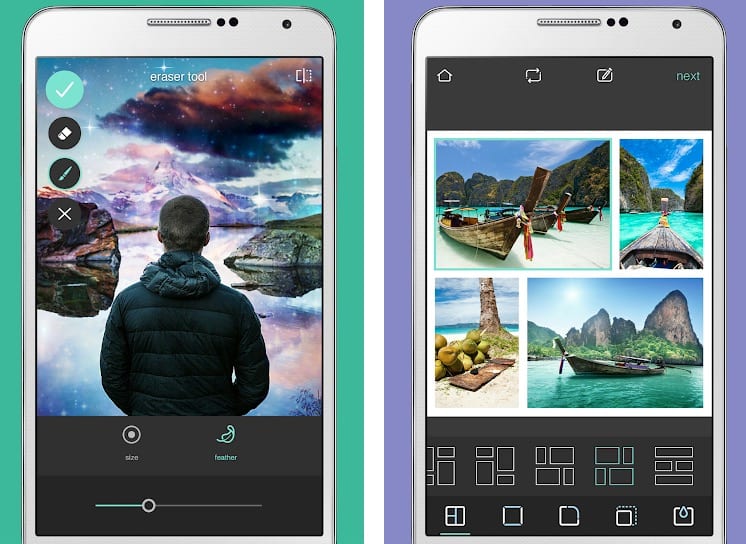 You may also like: 9 Best cut & paste photo apps for Android & iOS
PhotoDirector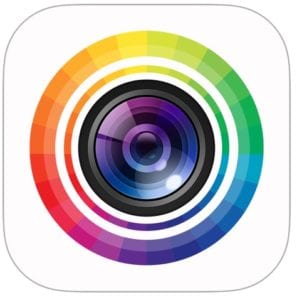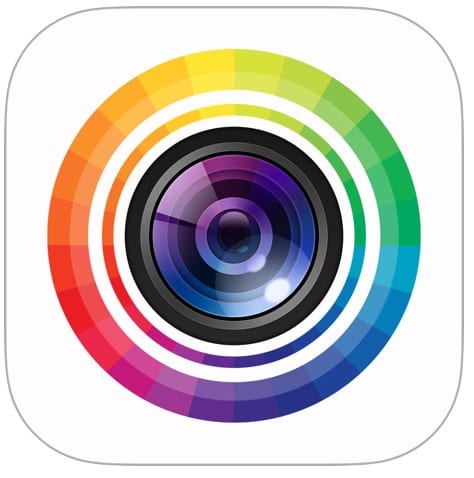 PhotoDirector is a simple, clear and easy to use photo editor. It will quickly overlay various effects on your photos.
It has the largest set of options for removing problems in your photos. You can edit the image on your device in a few steps, without using a computer.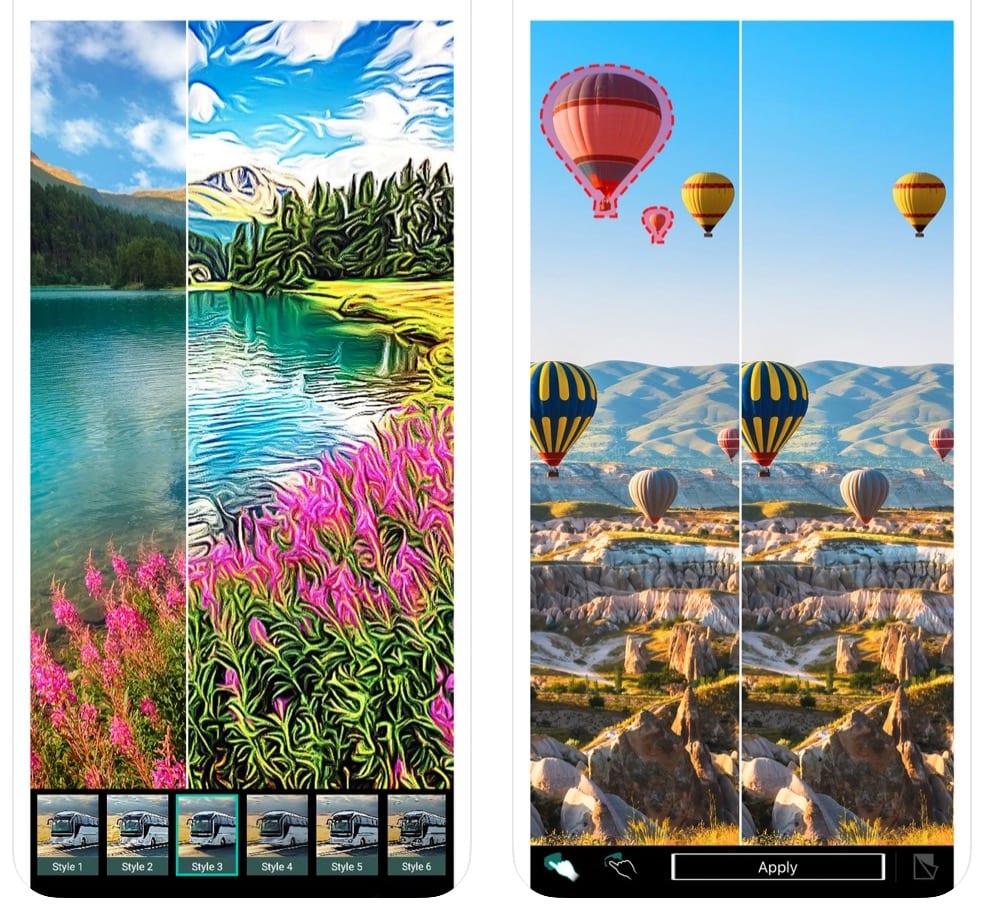 Here you can erase unwanted objects and other people, edit the color scheme, make a correction of the tone of the image, in one click to download software presets, or use HDR effects to get a lively and rich image.
With its advanced tools, you can make serious improvements to blurry pictures.
Absolutely any user of the program can get amazing results in minutes.
The main features of the application PhotoDirector:
High-quality correction of white balance in a few clicks;
Ability to adjust brightness, contrast, saturation in one touch using a slider;
The ability to remove unwanted objects without losing the quality of the picture;
Adjustable HDR effect for making contrast backgrounds;
Ability to save the final result in high resolution, including Ultra HD 4K;
Ability to retouch faces with the Skin Smoothing function;
Share your creations on social networks.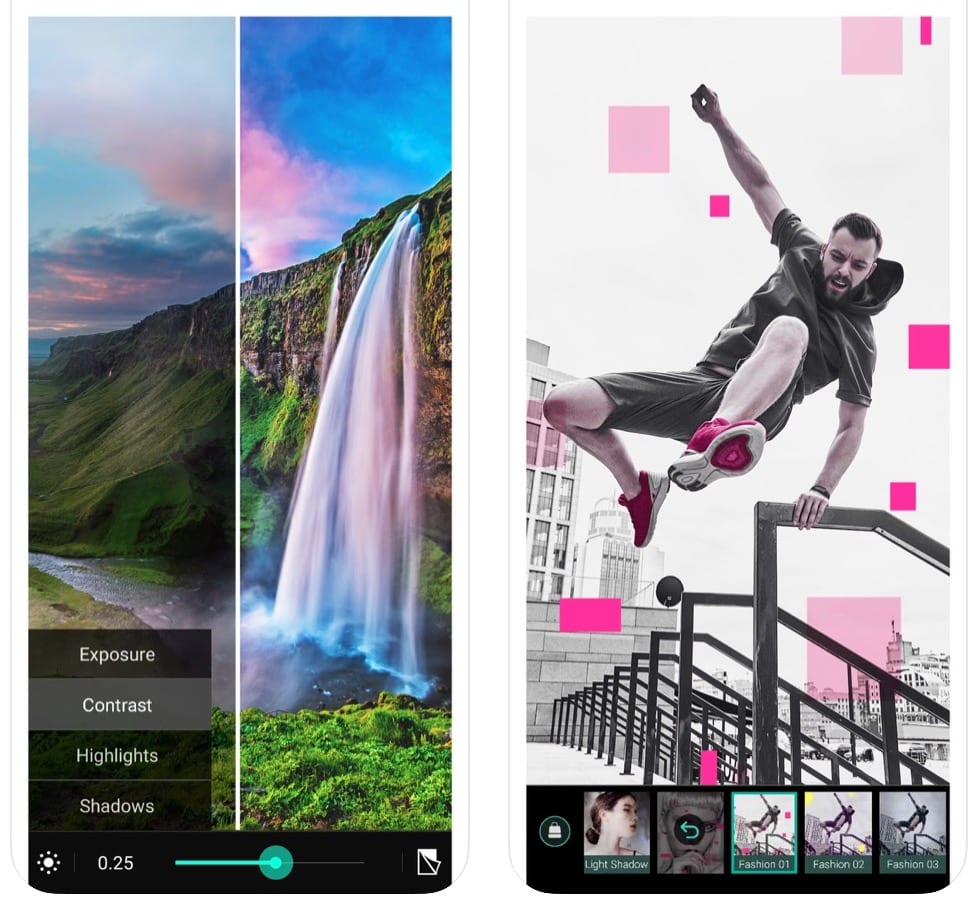 Prisma Photo Editor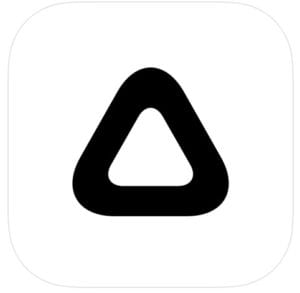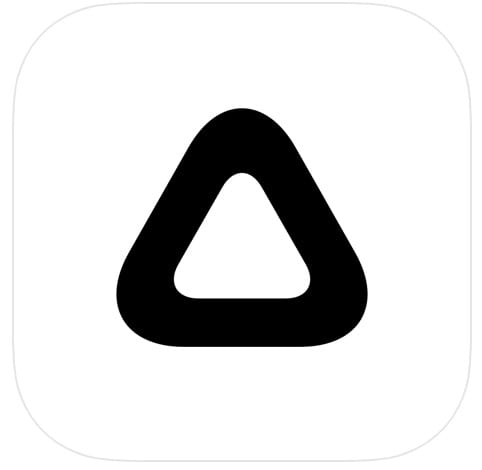 The Prisma software is incredibly compact and handy, making it a small addition to your camera. All photo effects are available for you from the very first seconds, and you can see the effects before you even take the photo.
The algorithm of Prisma work is next – the user selects a photo and uploads it to the application, then chooses the right basis for the change – paintings by Picasso and Van Gogh, Munch and even Levitan are available. When the appropriate style is selected, the magic begins – the photo is uploaded to the cloud and then appears in the updated form as if painted on the prepared canvas.
Any presented filter can be adjusted with simple swipes on the screen. After any operation that you think is final, you can save the finished version to your phone or share it on social networks.
If you like to fix blurry photos then this program can offer some enhancing tools. Contrast and Sharpen tools will help to unblur an image.
The program is regularly updated and new filters are added.
The main features of the Prisma application:
Filters in style of the most famous artists of an epoch;
Amazing special effects first used in this kind of products;
Easy to use and edit;
The ability to upload ready-made works to social networks;
Regular updates and quality optimization.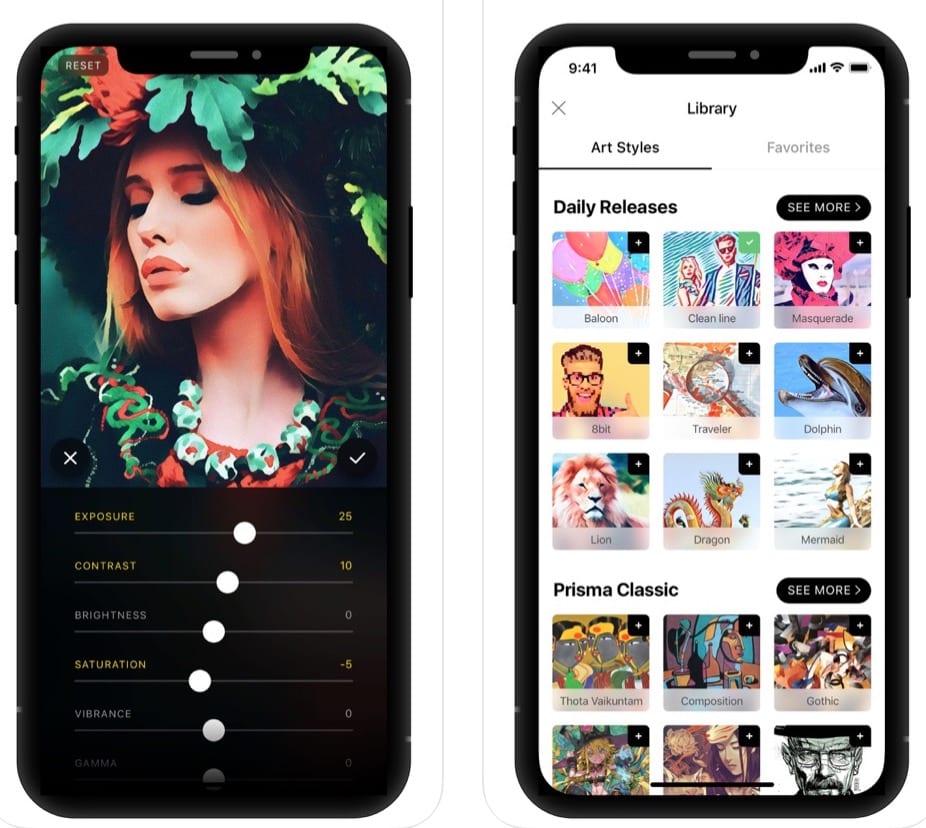 Snapseed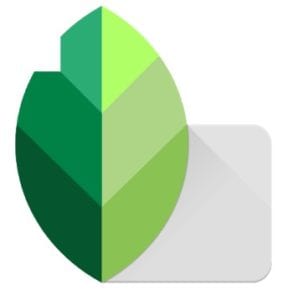 Convenient and simple photo editor, allows you to correct unsuccessful pictures directly on your phone. The application boasts excellent optimization thanks to its informative interface. The Snapseed feature set allows you to edit a variety of photos.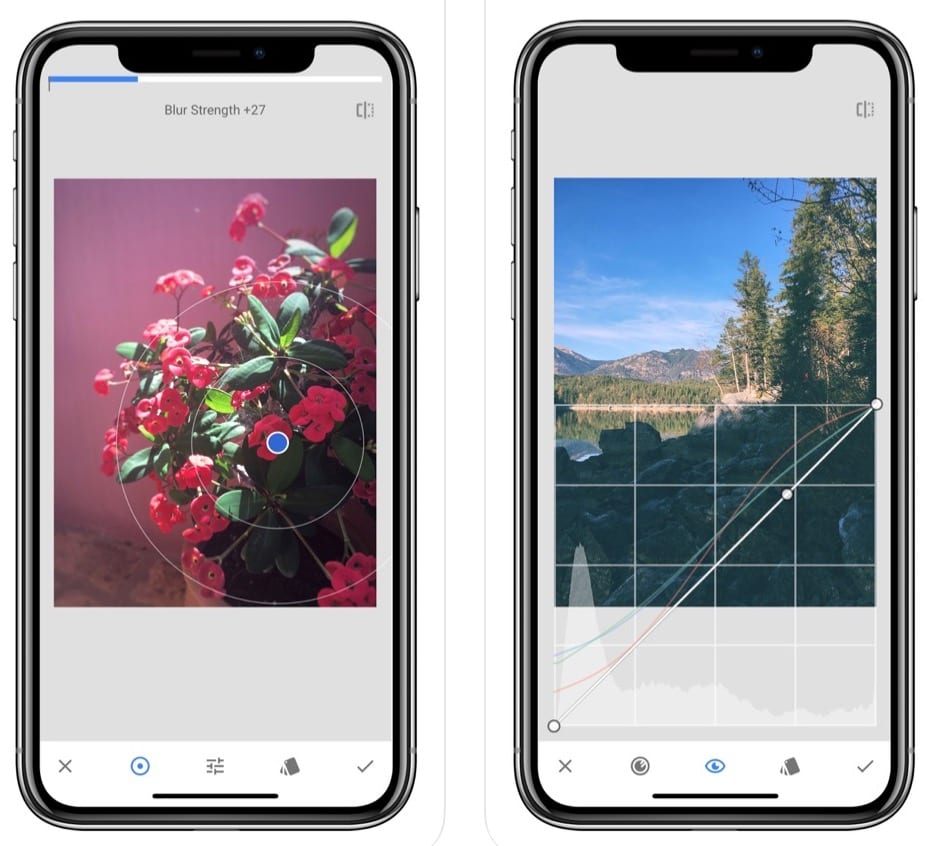 Snapseed can automatically adjust the image, making the photo better. Also, it allows you to work with sharpness and spot correction of the photo. You can rotate the image, superimpose the effect, crop.
The following functions are especially highlighted:
An impressive number of filters, including blur, tonal contrast, noir, glow;
Overlaying a frame on the borders of the image to improve its quality;
If you use the Retrolux filter, you can see your old friends, acquaintances, etc.;
It is possible to change the position of some objects, 3-dimensional models are used.
The program has all the necessary functions and tools for the quality editing of the image.
Snapseed is the most functional and optimized photo editor for mobile devices. It has no competitors in terms of parameters, performance, and no bugs. Snapseed will be able to correct any deficiencies in the image by applying its wide range of features.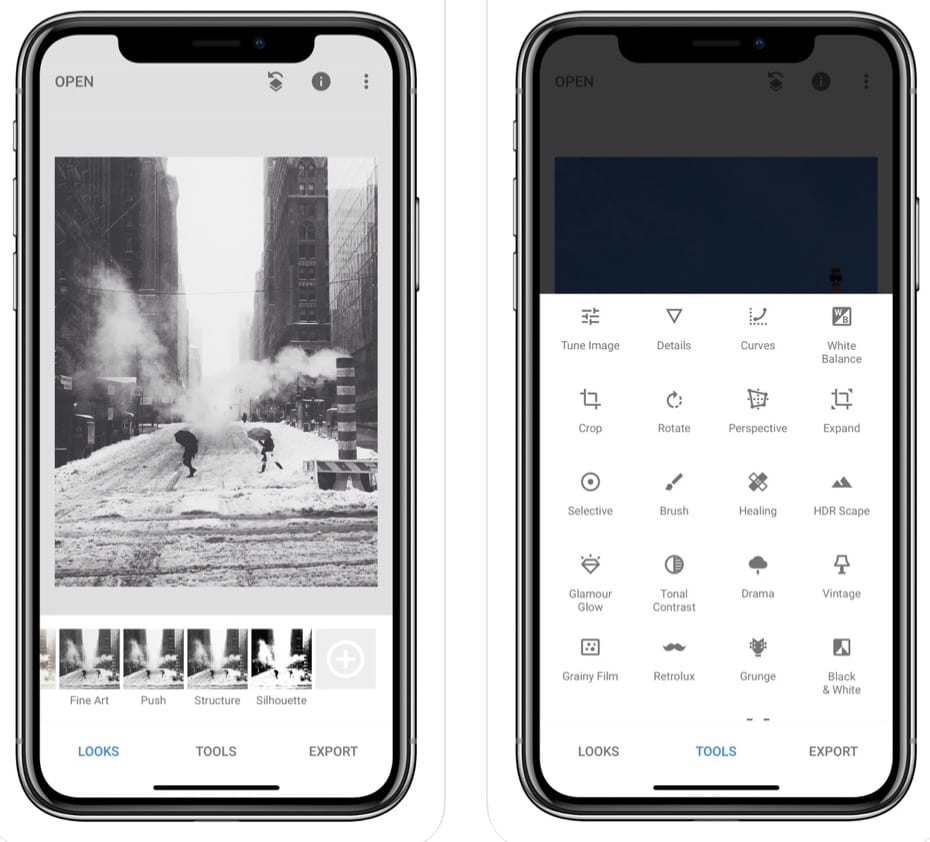 Photo Editor by BeFunky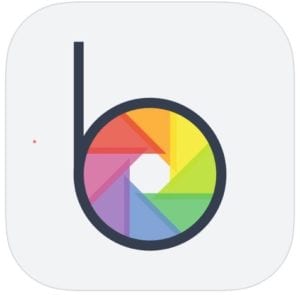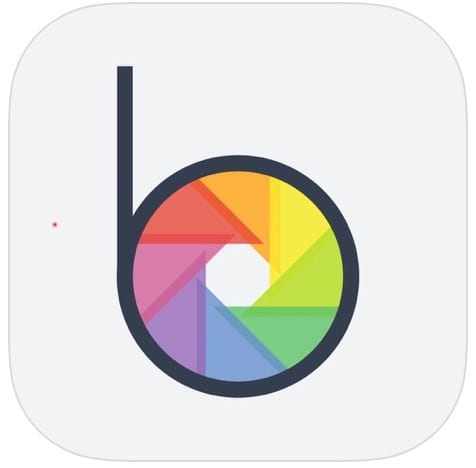 BeFunky Photo Editor is a powerful photo editor that doesn't require registration and doesn't contain ads. BeFunky application has the ability to create cool collages, as well as has a lot of opportunities for photo editing, a huge number of beautiful fonts, colorful photo frames, as well as a package of great templates and stickers.
BeFunky application contains many free photo effects for all tastes, allows you to trim, combine photos, rotate them, adjust the sharpness, as well as control the light and improve the image in just a few clicks.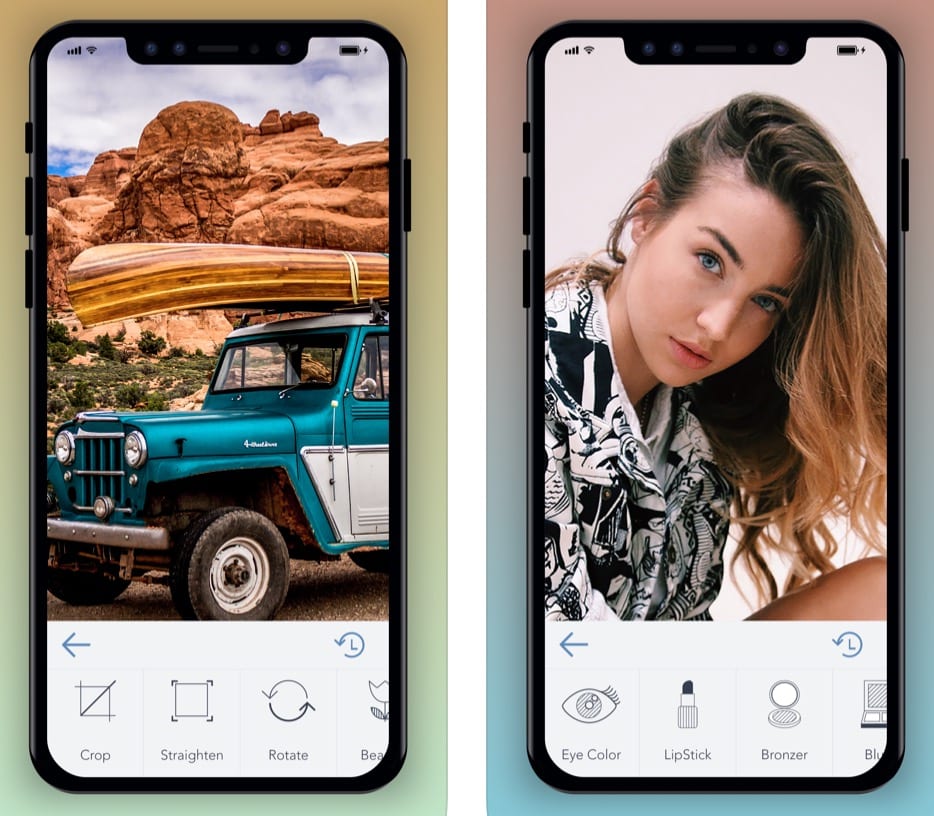 There are two sharpening tools that help to unblur an image: Sharpen and Smart Sharpen. The Sharpen option increases the contrast along the edges of the image while the Smart Sharpen mostly enhances the mid-tones.
In addition, the app not only saves photos to your device but also instantly shares them with friends via Facebook, Twitter, Instagram, Flickr or Tumblr.
Features:
Over 30 effects;
Editing: crop, rotate, adjust brightness, contrast, saturation, hue, and sharpness;
Plenty of great photo frames;
Save images to your photo album, Facebook, Flickr, BeFunky, etc.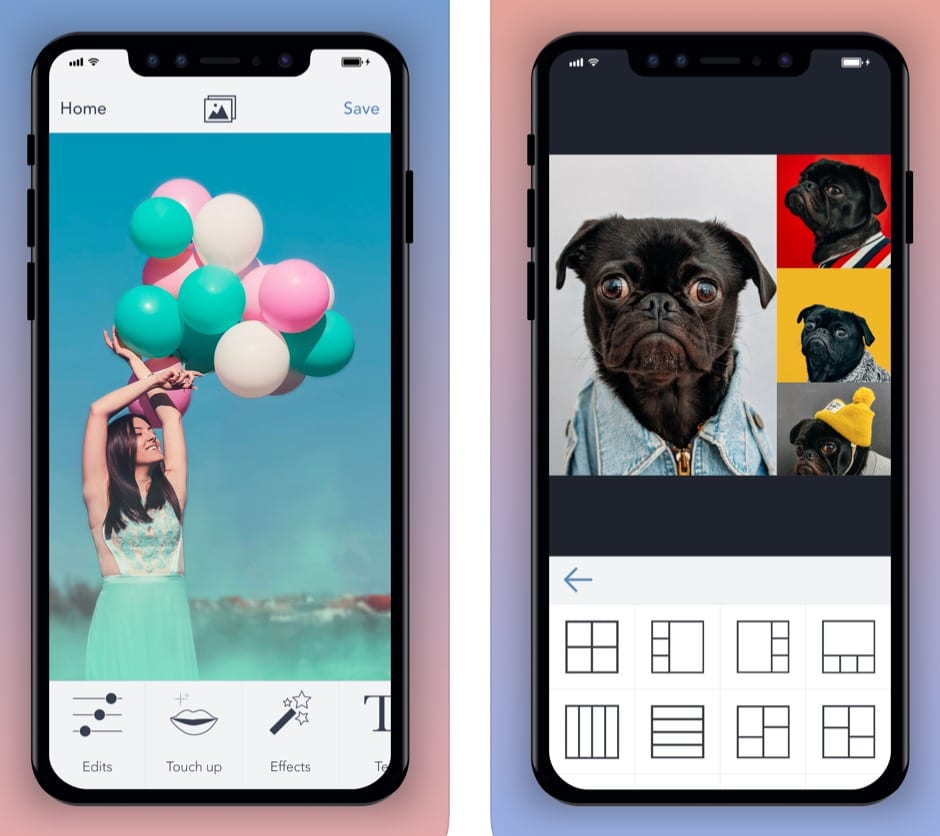 Fotor Photo Editor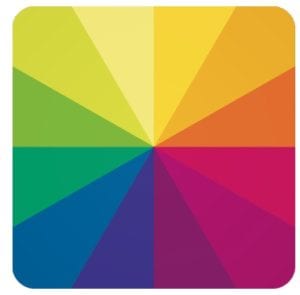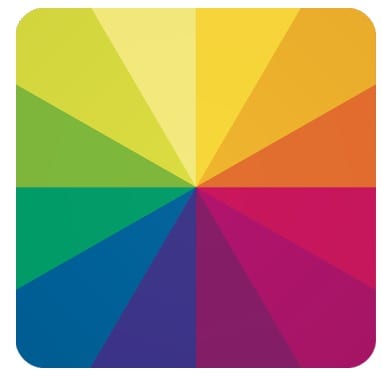 Fotor Photo Editor – you will have all photo editing tools in one application. Use the best filters, collect photos, share them, and inspire others!
The main features of the application are associated with instant photo editing – filters, effects, automatic correction of color, text, stickers, frames and other superstructures that instantly change the look and effect of the image.
With this smart application, you can quickly adjust images, change lighting, contrast, and brightness, use effects, and filters to turn a photo into a real masterpiece.
Rebuild compositions, rotate pictures and crop to the desired size, apply stickers, frames and texts. All of these attributes are enough to make each photo individual. Create classic and magazine photo collages.
If you want only to unblur an image, use Edit Tools. There are tw0 tools that will help: Sharpen and Structure. Try these powerful tools but don't overdo it, otherwise, the image may look unnatural.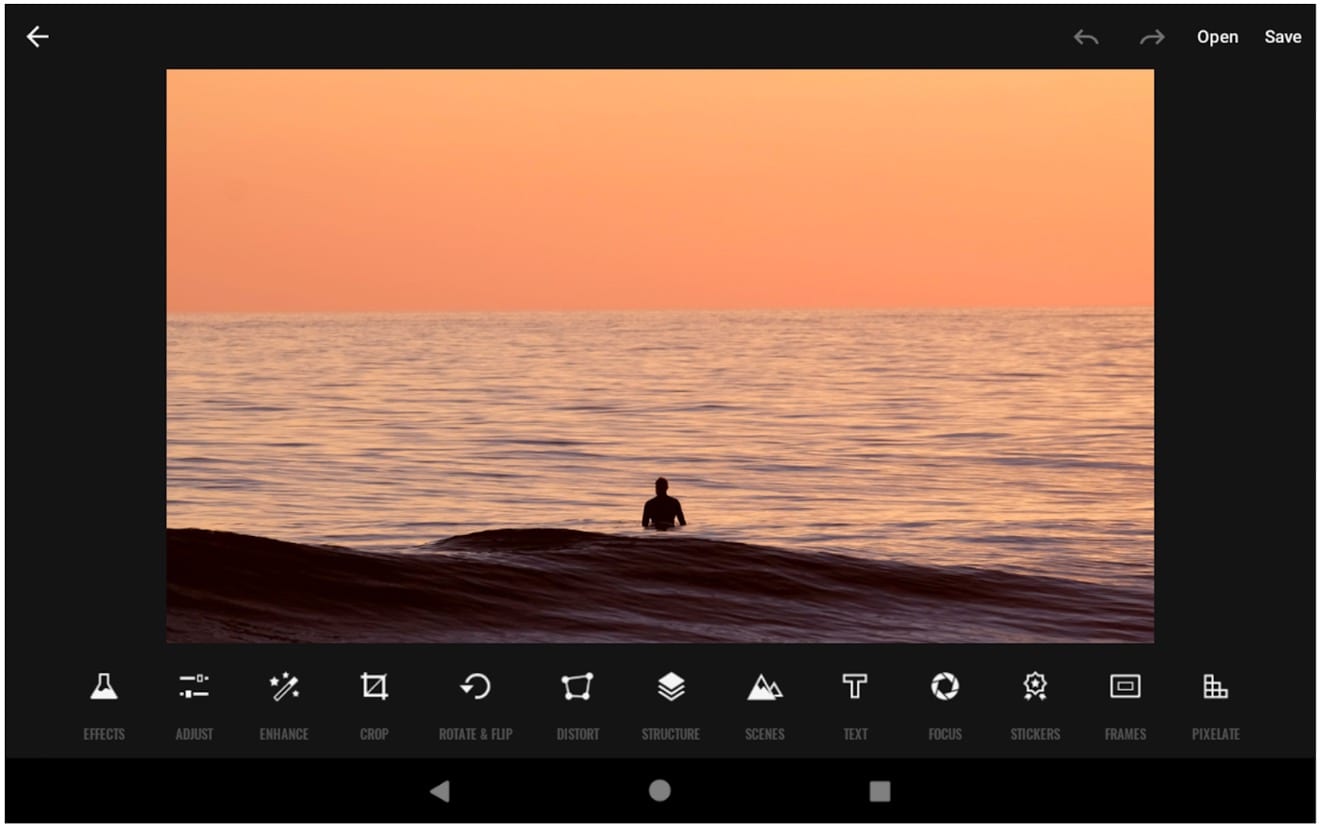 Adobe Lightroom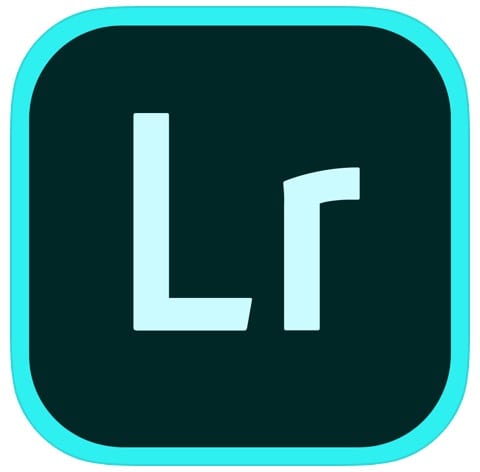 In brief, Adobe Lightroom is a real masterpiece – the interface is nice and elegant, there are all basic tools, and touch control helps to perfectly perform any manipulation with photos. Functions combine working with color, adjusting photo effects and editing the size of the final image. The resulting picture can be shared on social networks or saved to a device.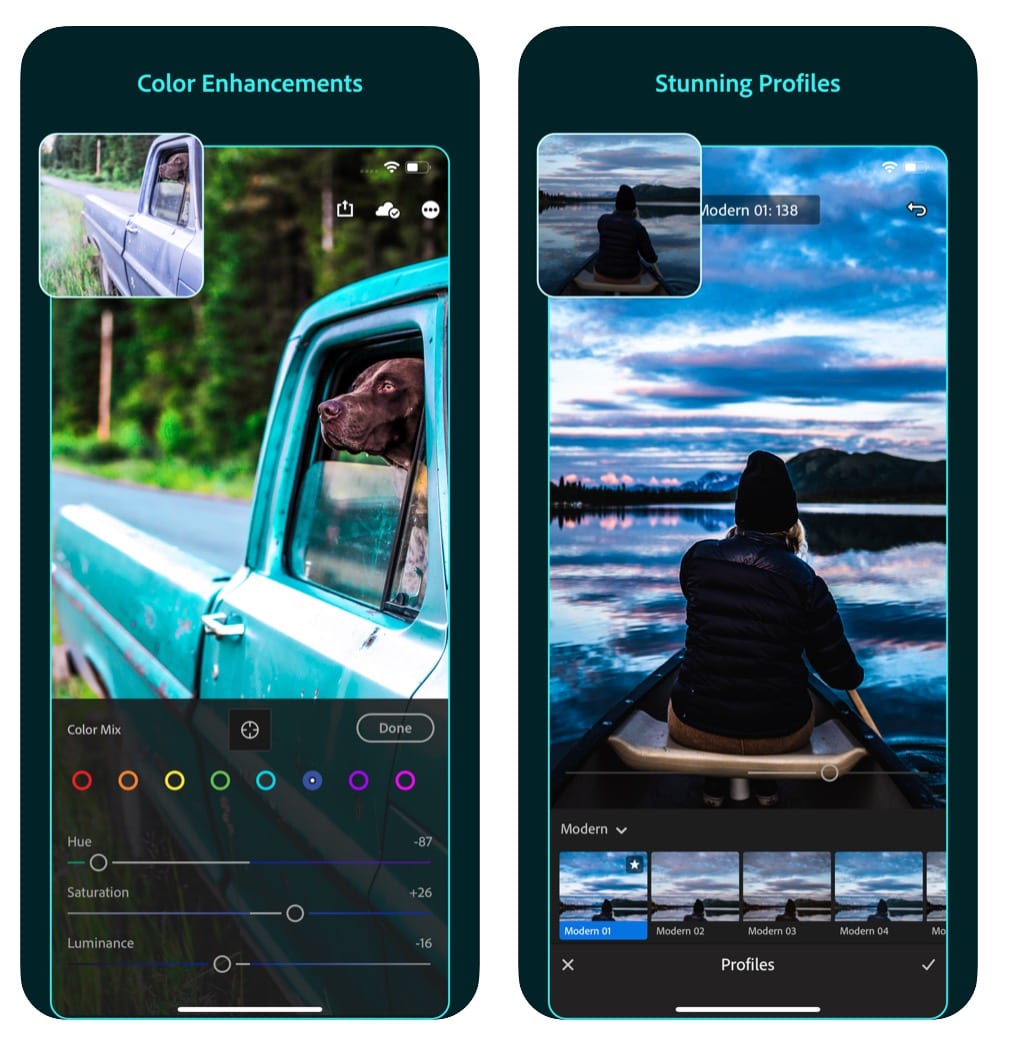 Version for smartphones Adobe Lightroom has all the most important features that will give you the opportunity to provide qualitative image processing. With the help of a catalog of tools, you will work on exposure, improve the contrast and sharpen in some places. There are also improvements in temperature, white balance, and other common features.
Adjust and modify your photos to give them even more vibrant colors and hues, and with the styles, you've already selected, capture an important moment in the right format in seconds.
Use Sharpening, Radius, and Detail tools to remove unwanted blur effect.
Adobe Lightroom has a pleasant design and usability 5+, the ability to synchronize with other devices or edit in a browser mode via the Internet, so there are no difficulties in working with it.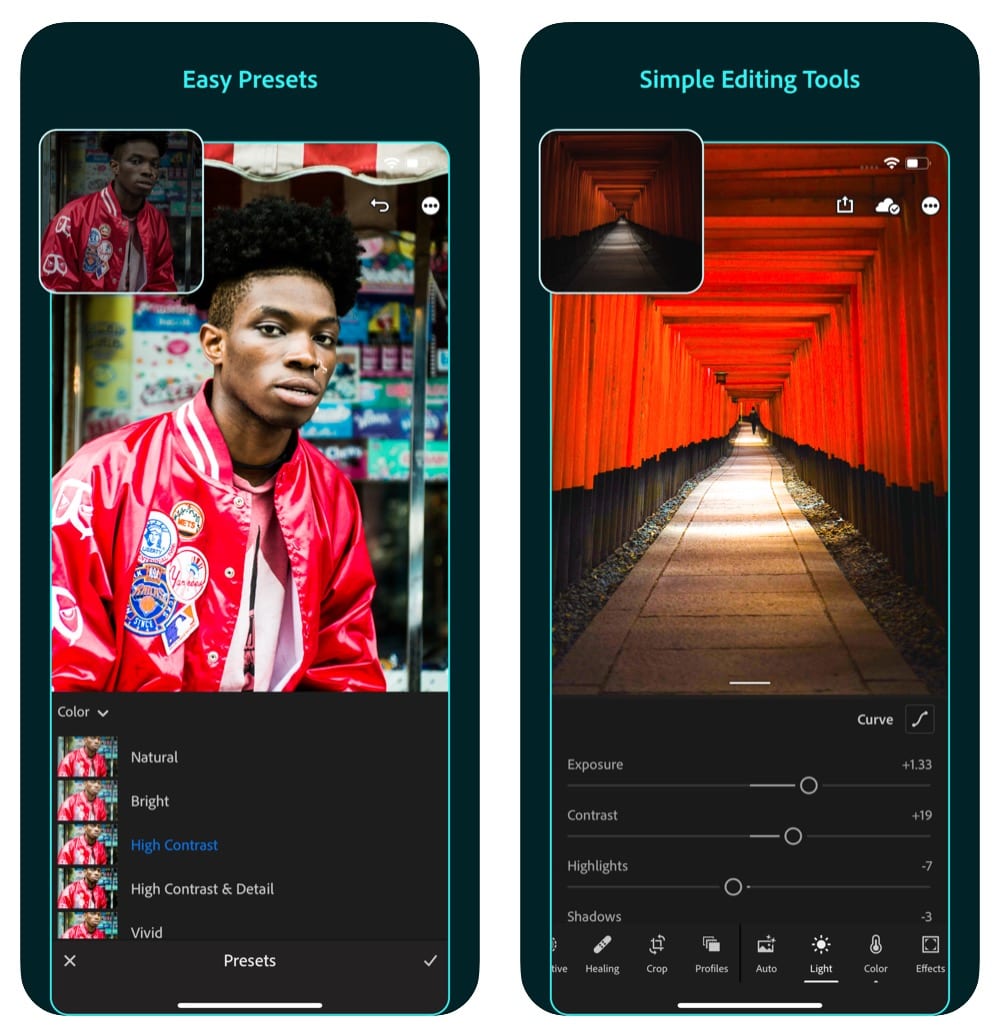 Lumii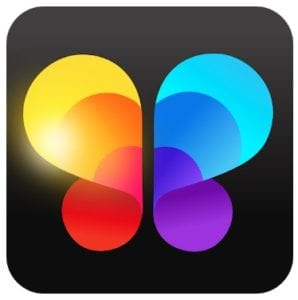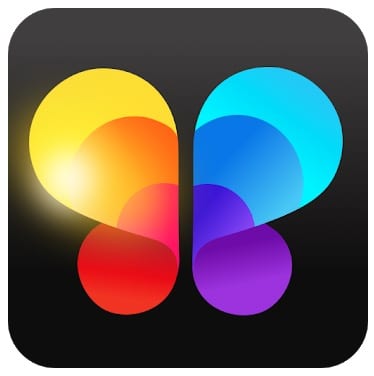 Lumii is a photo editor application with professional retouching tools and a simple interface.
It's not necessary to have a professional, expensive camera to take beautiful photos. All you have to do is learn to edit your photos correctly and with high quality.
Change exposure, saturation, color balance, contrast, play with your photos until you get the effect you want, and Lumii will help you. There's plenty of tools and ready-made filters to make your work fun and easy.
To unblur an image, open the Adjust menu and use Contrast and Sharpen tools. We can't guarantee that the effect will be excellent, but still, you will achieve some improvement.
Features the Lumii app:
A huge range of retouching tools;
Plenty of free filters;
All kinds of effects;
The ability to rotate, crop and zoom photos;
Ability to apply presets;
Accurate correction of the photo by all possible parameters;
Ability to add text to the photo;
Multiple fonts and effects with text;
Import of any photo from the gallery and retouching history.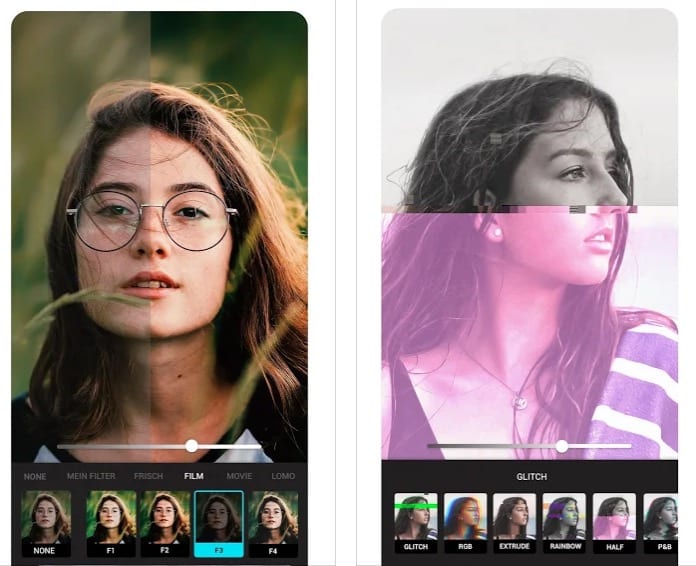 VSCO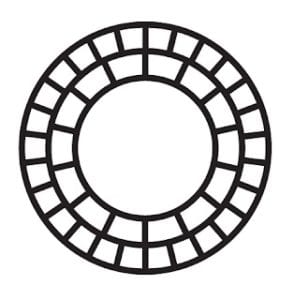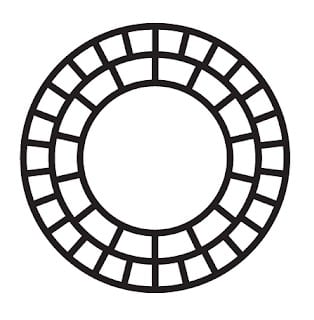 VSCO is a new standard in mobile photography. Photos from smartphones now look as if they were just photographed from a camera.
The application is a simple and convenient photo editor with a lot of filters. Filters are both paid and free.
It uses its own processing algorithms so that the filter is not just applied as in many applications, but it can be customized to fit your style.
VSCO allows you to make precise editing of your photos, it is possible to work with exposure, contrast, discoloration and many other settings that allow you to make your photos a masterpiece.
There are many different functions in the application, for example, the Before and After mode, which allows you to see changes with the original image with a long press on the photo. It's also worth noting that if you liked the specific filter settings for a photo, you can copy and paste the presets into another photo.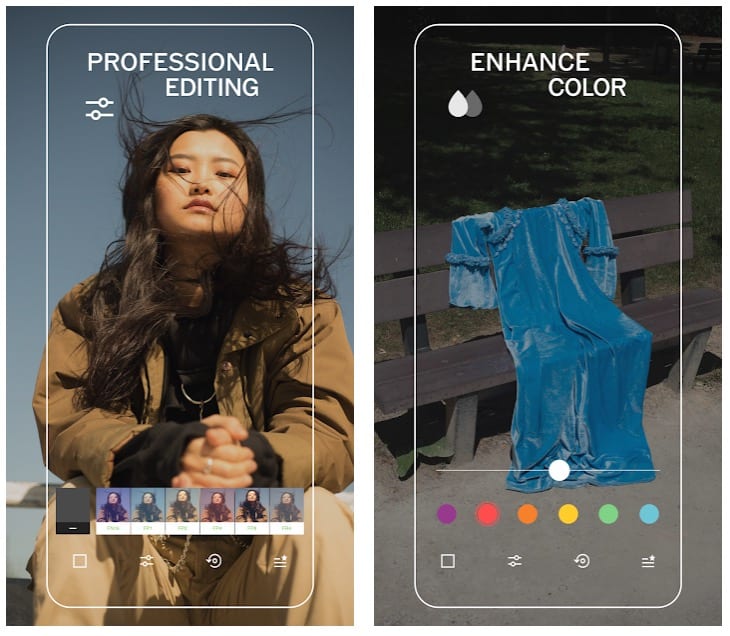 You may also like: 10 Free timelapse apps for Android & iOS
Adobe Photoshop Express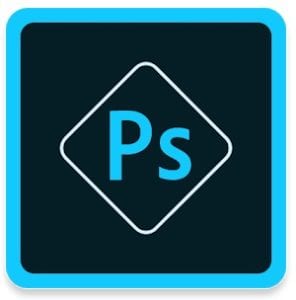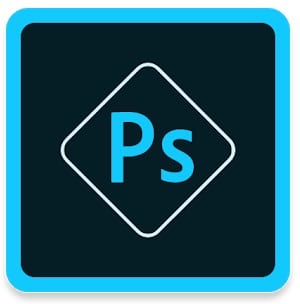 Adobe Photoshop Express is a wizard among all photo editors. The editor will quickly and conveniently allow you to improve any of your photos and will be the best helper to create individual and unusual photos.
The application is very functional and with it, you will turn an ordinary photo into a masterpiece of art! The most important operations in the editor are filters, with which you can transform a photo and select the desired shade of your photo.
With this application you will have a huge set of tools – such as cropping, rotating and reflecting, adjusting levels, saturation, contrast, exposure, adding different filters and selection, you can change colors, make the image black and white, sepia and so on. And also add various decorations to your images.
You can remove any defects in the photo. And the visualization mechanisms, with the help of a slider, will always refine your photo to a perfect state.
If you need to create a high-quality and unique photo, quickly and effortlessly, then download Adobe Photoshop Express.