If you enjoy watching movies with a projector but don't want to buy a real one, you've come to the right place!
We've rounded up the best flashlight projector apps for Android you could try. These apps use your phone to project content on a larger screen and even let you use your flashlight like a disco ball. Some of these use screen mirroring and let you broadcast content right to your TV.
These apps are not only handy when you need a quick source of light, but there are tons of options for a fun experience, too. With the ability to change colors and even play music, these apps will take your phone to the next level. Let's dive in!
1. HD Video Projector Wall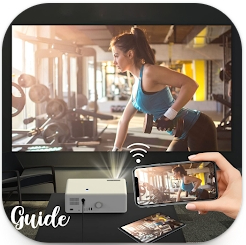 When it comes to setting up your projector, a little guidance can go a long way. That's where this app comes in! First of all, it's incredibly easy to use. All you have to do is install it on your phone and make sure you're synced with the same Wi-Fi as your TV or monitor. Then, let the app scan for the nearest TV or monitor to mirror your screen. It's as simple as that!
But here's what really sets this app apart: the wealth of information it provides. This app is packed with helpful articles, videos, and tips to make sure you get the most out of your projector setup. Whether you're a seasoned pro or a beginner, you'll find everything you need to set up your projector.
And let's not forget the most important feature: screen mirroring. With this app, you can achieve an extraordinary theater experience right in your own home. Imagine streaming your favorite movie or TV show and seeing it come to life on your big screen, it's truly unbelievable. Plus, it lets you try out different projector configurations from multiple devices for ultimate convenience and flexibility.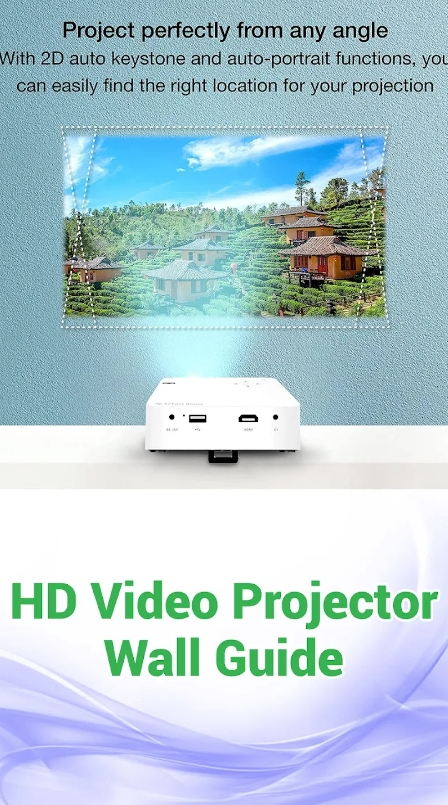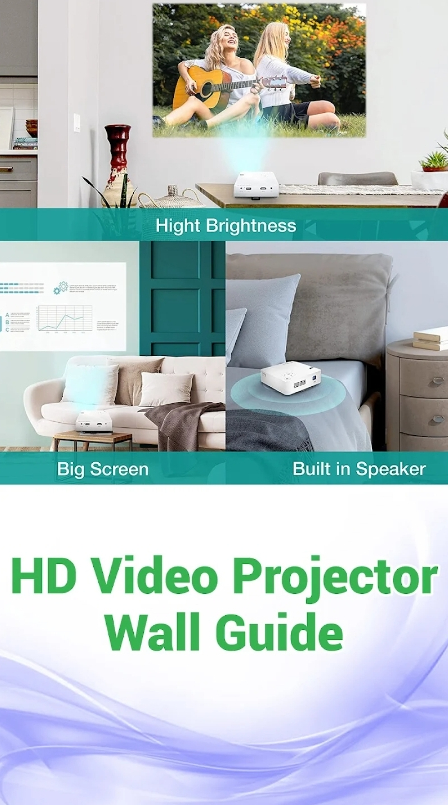 You may also like: 11 Best Holographic Apps
2. Flash Projector Effect Camera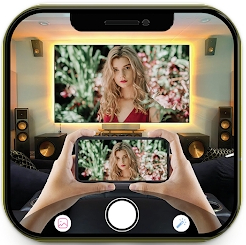 If you like the way video and photo projection looks, you may like this app as well. As a disclaimer, it's important to note that this isn't an actual projector, but rather an editing tool that lets you create photos with a unique atmosphere. It lets you make your pics look like they're in a cinema, and it won't take much effort. Even if you're not quite experienced with editing, you'll be able to get a great result.
The app gives you the power to create a romantic or dramatic atmosphere, depending on the vibe you're going for. And if you want to some dynamics to your pics, make sure to use the FX offered by the app. For instance, there's a motion photo editor feature that gives your pics a moving effect that's sure to impress.
Hereby, the app lets you erase the bg automatically, which is handy. There's also a bunch of neon effects and stickers to add up to the movie-related atmosphere. And although the app can't help you make a movie night happen, it can surely imitate that.
The real-time editing options allow you to see your changes in action, which is super helpful. And if you're planning on printing your pics, the app also offers various tools for digital printing and retouching.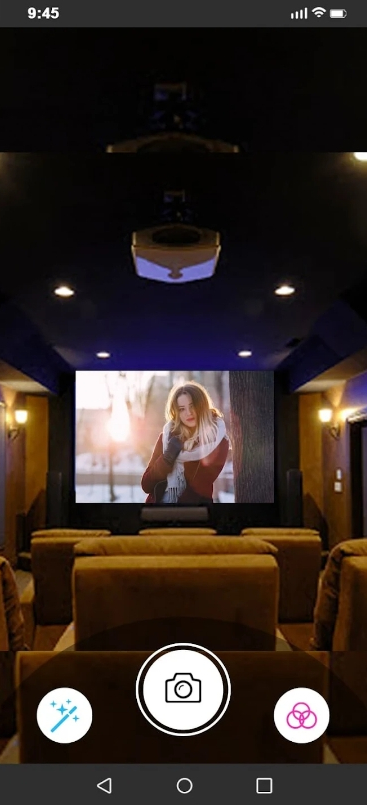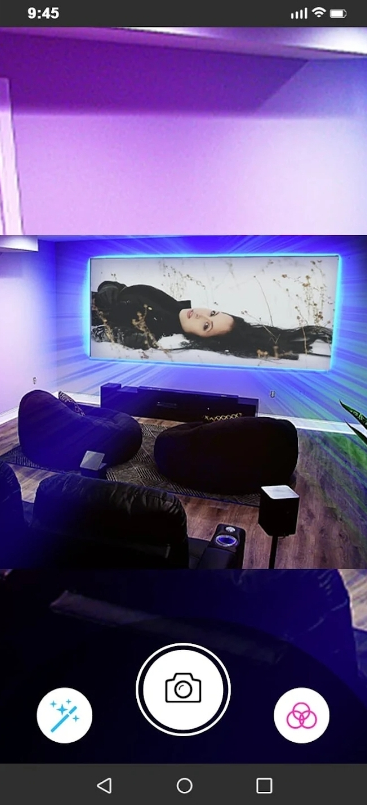 Check also: 10 Best Cinemagraph Apps
3. Color Lights Flashlight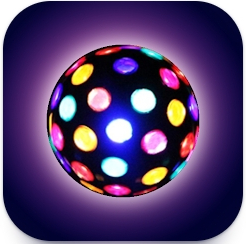 This is the ultimate tool for anyone who likes to play with color and light. It's a complete package of smart features that are incredibly useful, yet so much fun to play with. This app can literally turn your phone into a full-on disco ball. One of the coolest features is the flashlight tech: it's super bright and turns your device into the best torchlight possible.
Plus, you can use the flashlight right from your lock screen or notification bar, making it the perfect tool for outdoor activities or emergencies. You can turn it on and off with just one tap, and you can switch from flashlight to screen light in seconds.
But that's just the beginning! It t also boasts a range of other features, including customizable strobe and blinking lights. You can simulate a disco ball and other light effects, switch color mode, and host your own ambient. It's perfect for parties or just to add some funk to your life.
And the music integration is mind-blowing, allowing you to animate songs with the beat of your favorite tunes. There's even a special mood light setting that's perfect for creating a relaxed, tranquil atmosphere in any room.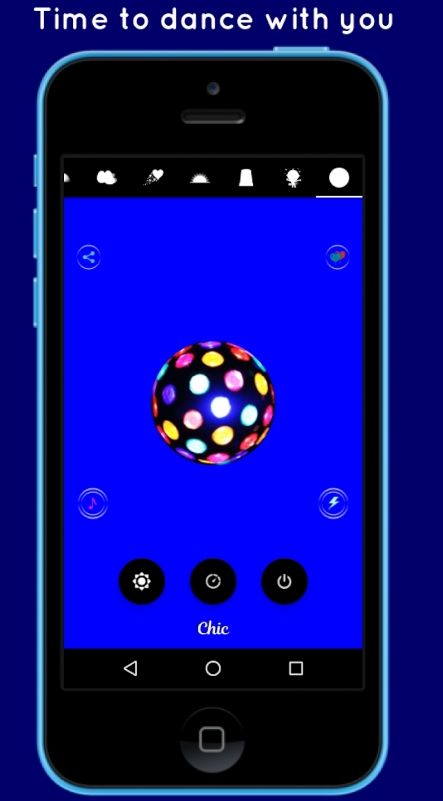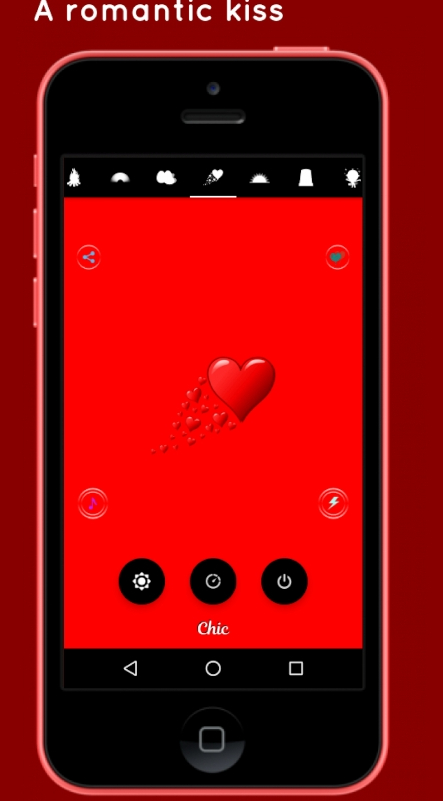 4. HD Projector Video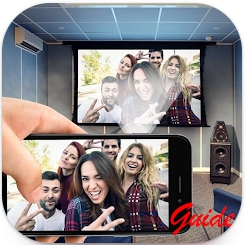 Need with setting up your projector? Let this app guide you through the process! It's easy to use and simple to install, so anyone could do that. All you have to do is to link your phone to the same Wi-Fi as your TV. From there, the app will scan for the nearest TV or monitor to cast your screen on. Save time and get the job done with this intuitive solution!
With this app, you can recreate the theater experience in the comfort of your own home. The joy of watching your fave movie or TV show come alive on the big screen – it's unparalleled. What's more, it caters to your convenience and flexibility by allowing you to explore distinct projector configurations through various devices.
The app comes with a large info base. It's loaded with articles, videos, and tips to ensure you maximize the benefits of your projector setup. Regardless of your experience level, you'll have everything you need to get your projector up and running. So if you want to make projector setup easier and more enjoyable, make sure to give this one a try.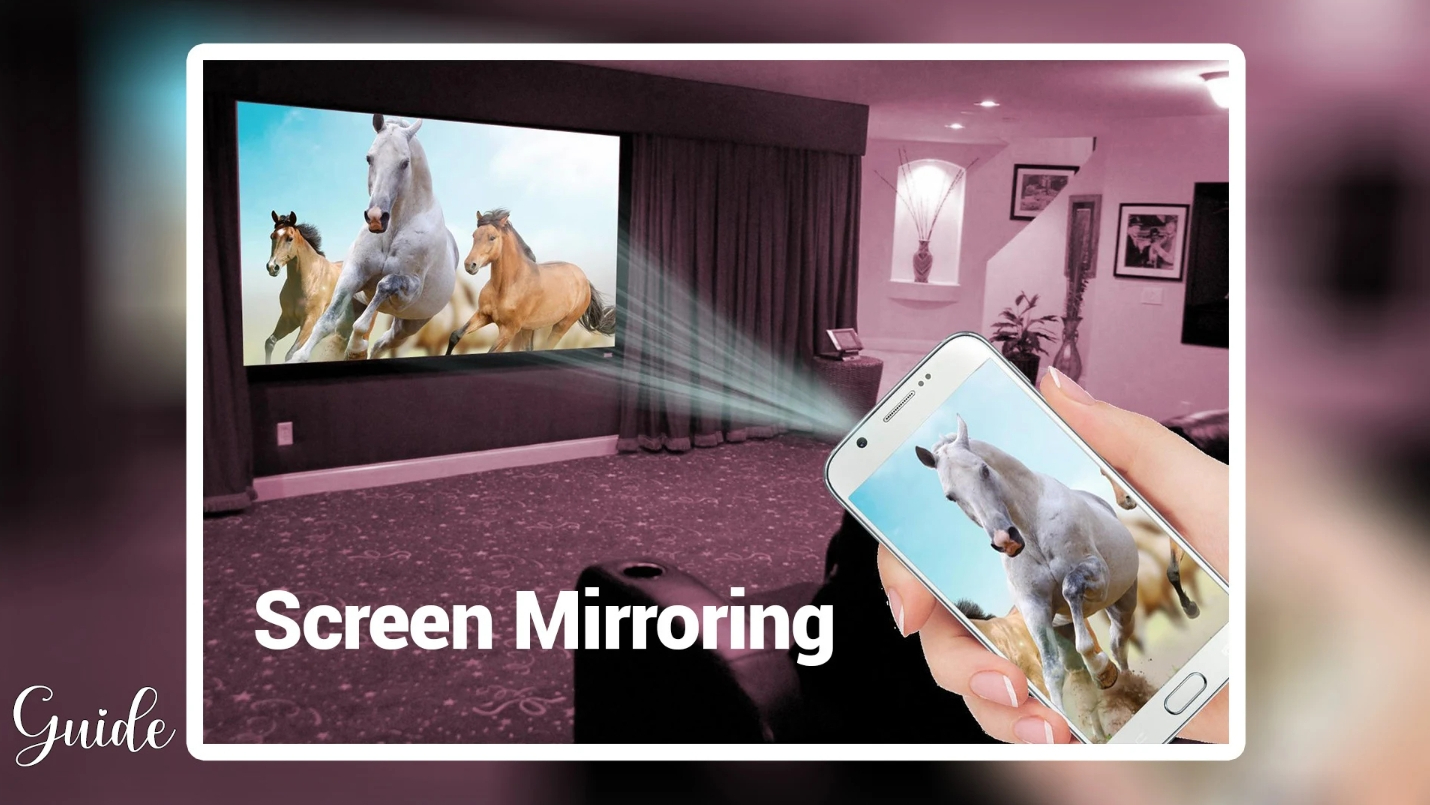 You may also check: 11 Best Universal Remote Apps
5. Projector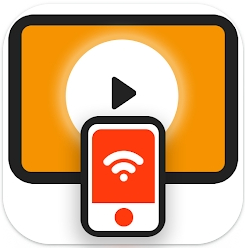 This app will turn your phone into a full-on projector. All you need for it to work is a big screen to project content to. It lets you mirror your phone's screen directly onto your Smart TV with ease and efficiency. The app supports multiple languages and lets you project WhatsApp statuses right to the TV as well.
The presentation capabilities of this app are truly noteworthy. In a business meeting or screen-sharing session, you can impress your colleagues with crystal-clear display and seamless file-sharing features. No more awkwardly holding your phone up while your audience struggles to see what you're presenting.
But the benefits don't end there. Want to work out from home but struggling to see the small exercise vids on your phone? Screen share those vids with this app, and you'll be able to see every detail and work out even better. And don't forget about all the entertainment possibilities. Watch your fave shows, movies, and live channels on a bigger TV screen. Cast your family photos and travel photos to the TV at your next family party. The possibilities are endless!