Are you a fan of races where you constantly have to overcome various obstacles? The most popular races have tens of millions of downloads and have a very loyal audience. And what should you try? Choose from the best!
Mini Racing Adventures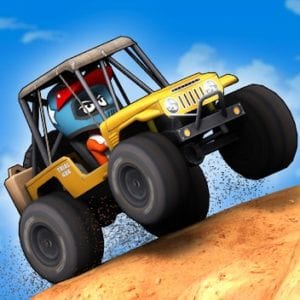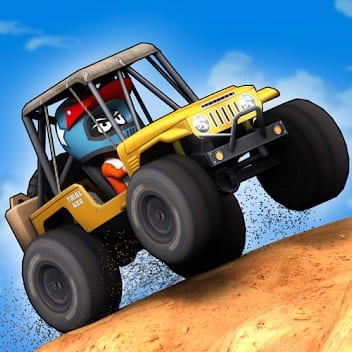 The company Minimo decided to please us with an amazing racing project. In the game Mini Racing Adventures, you will once again be able to make sure that the size of the vehicle is not important, it all depends on the engine power.
Why is it worth downloading Mini Racing Adventures?
All games are held in real time. The project takes you into an incredible adventure. Get acquainted with the game, with all the cars and prove to everyone that you are a professional racer. However, there are many riders who will try to break your records.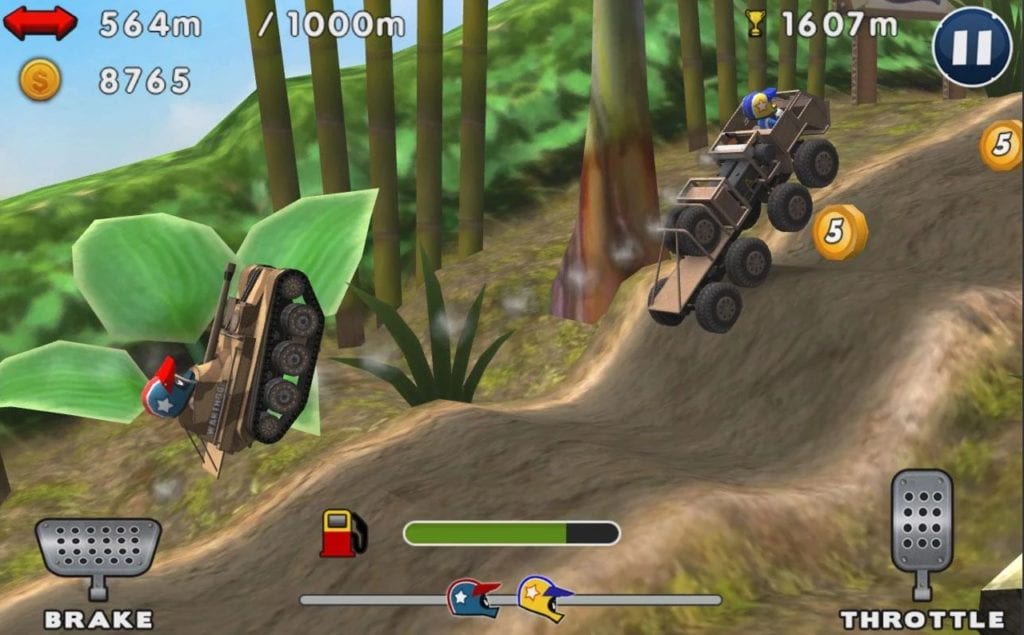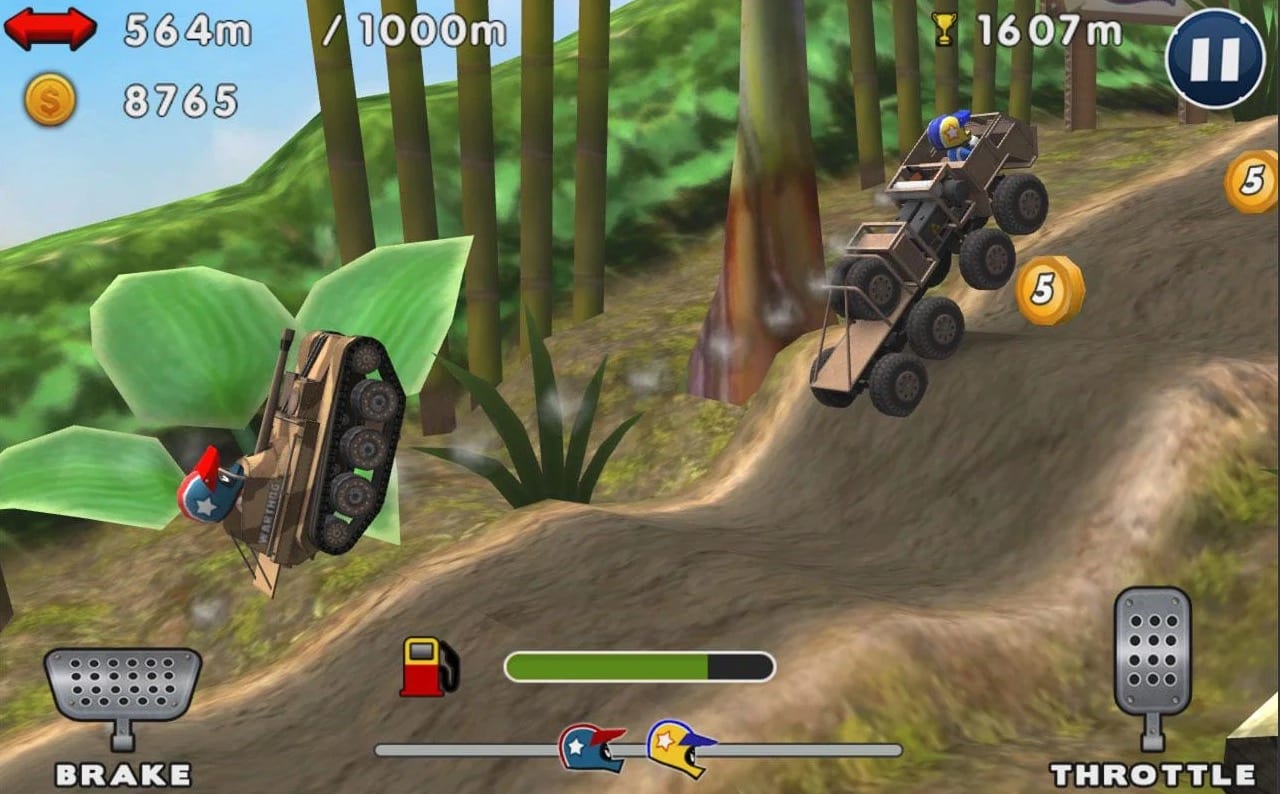 Challenge your close friends, show skills, unlock car collections and much more. Start a journey consisting of 12 stages. Choose the best cars that will be high-speed. Buy a car, go through all the tracks and improve the characteristics of the car. In addition, there are trucks. Thanks to them, you can even climb high hills, ride on dirt roads, and much more.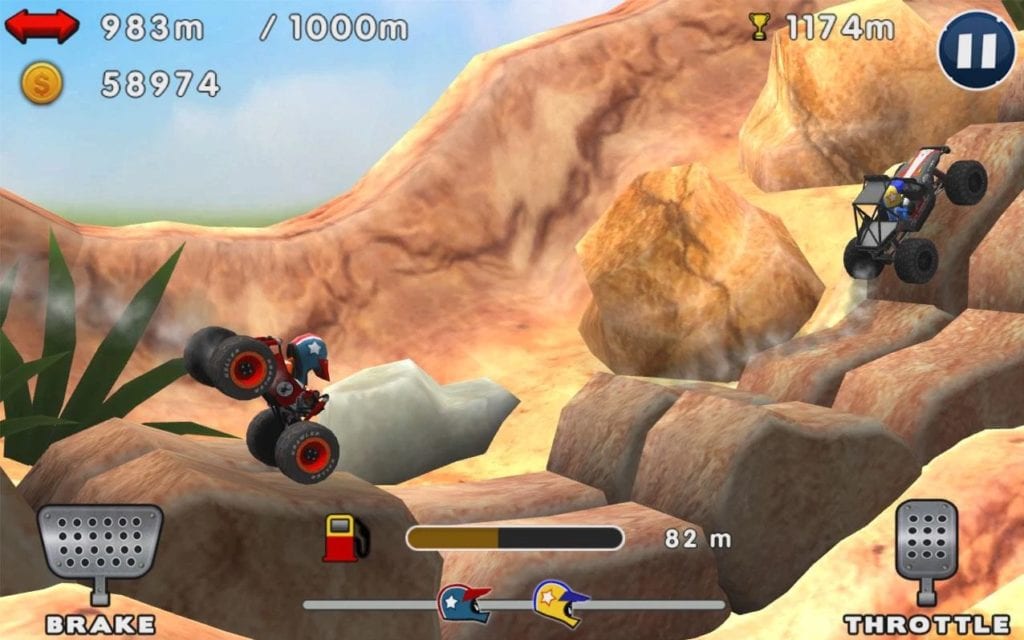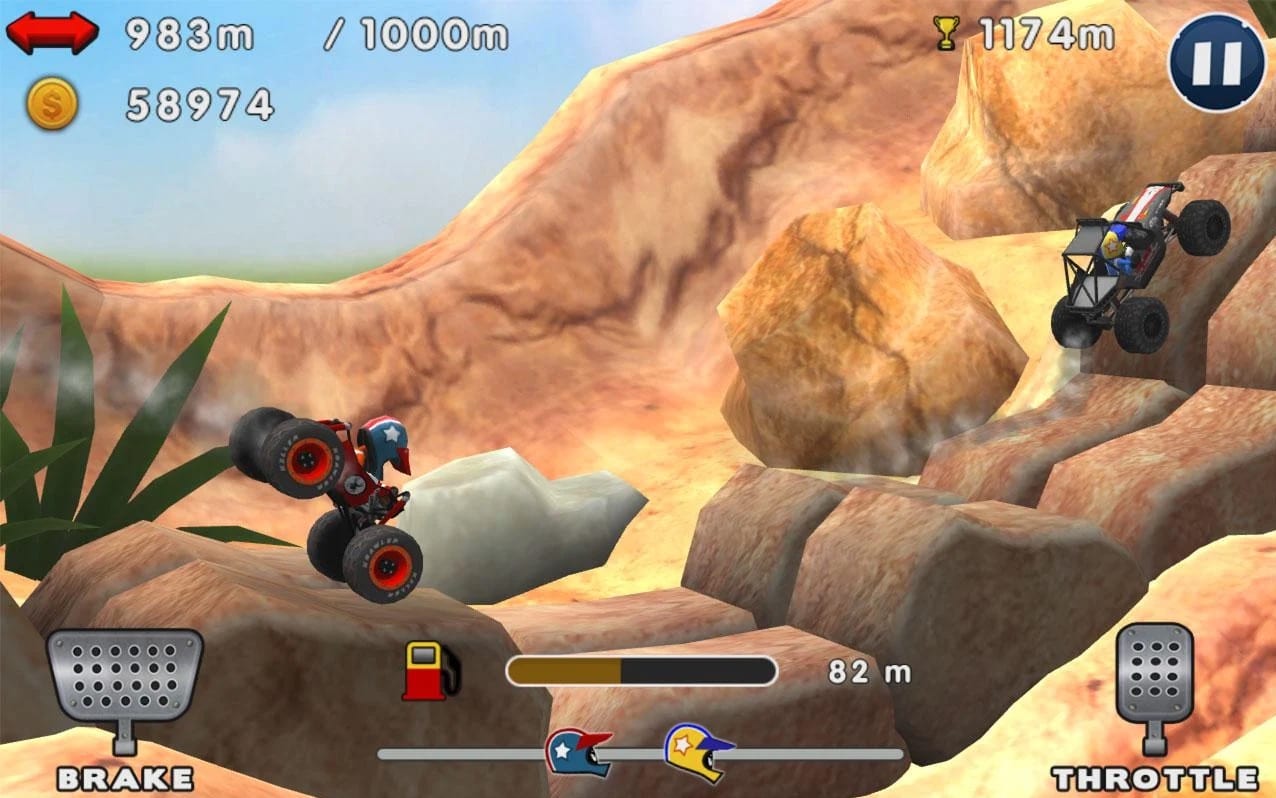 Try to get to the finish line as quickly as possible and be the first. Create your own car and meet the challenge of rivals. We are sure that you will be able to achieve a positive result and be on the leaderboard in the first places. Earn a lot of money, improve the characteristics of the car, make it beautiful and much more.
We hope that you will definitely like the project and immerse yourself in dizzying races on powerful cars with tremendous speed of movement.
You can also check: Best zombie tower defense games
Hill Climb Racing 2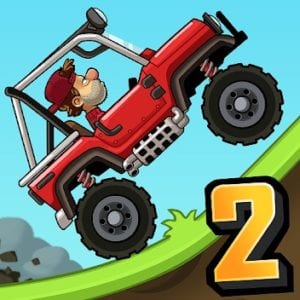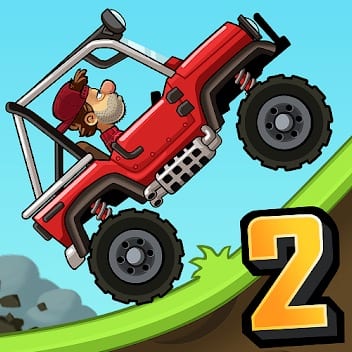 Newton Bill is back! After a trip to a place where no clunkers' wheels have ever stepped on, Bill is ready to take on the challenge of the whole world and rush forward!
Perform new tasks in different environmental conditions and on different types of wheelbarrows. Defeat rivals and collect huge bonuses for tuning the car and achieve even better positions in the championships. And yes, now you can climb the hills along with the others – multiplayer mode is available!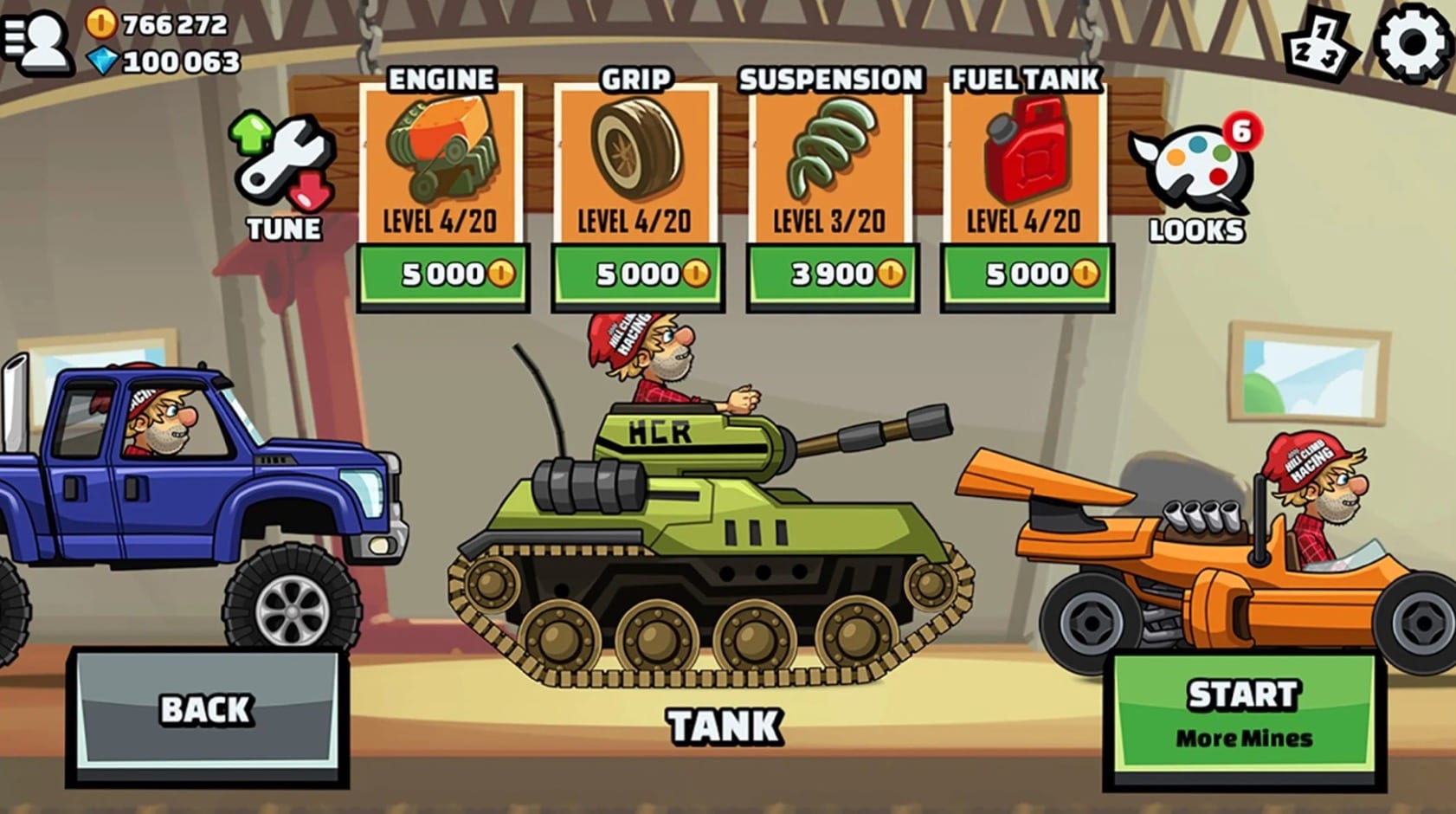 Why is it worth downloading Hill Climb Racing 2?
The first part of the series appealed to about 500 million users. In general, the sequel managed to keep the game mechanics, but at the same time, the developers significantly improved the graphics and added new features to the game.
There is no training in the game, so you can immediately start racing. Your main task will be to get around all rivals and get to the finish line first. However, this will not be as easy as it might seem at first glance. Up to four people can take part in the race at the same time. The cash reward that you can receive at the end of the race will depend on where you started.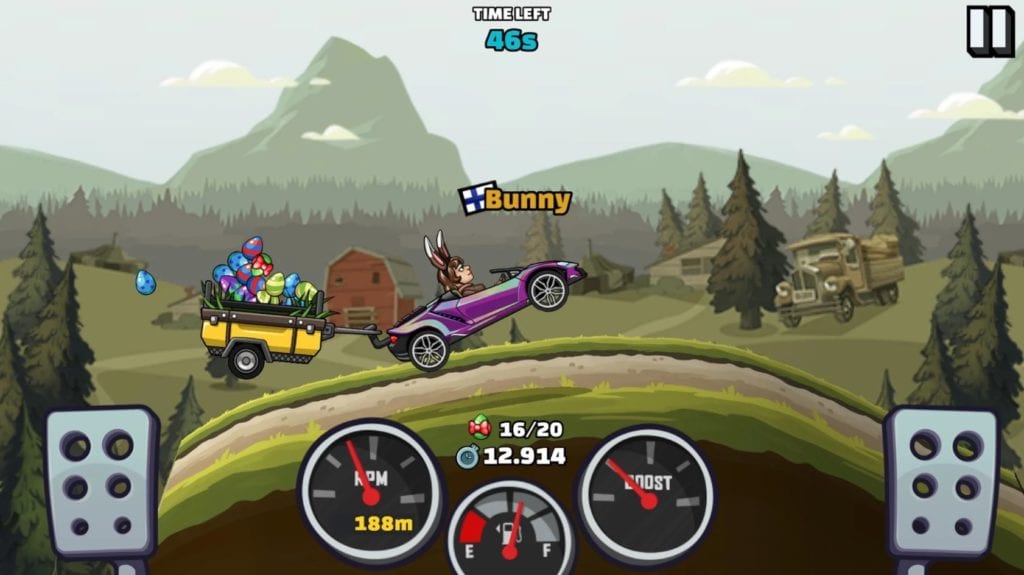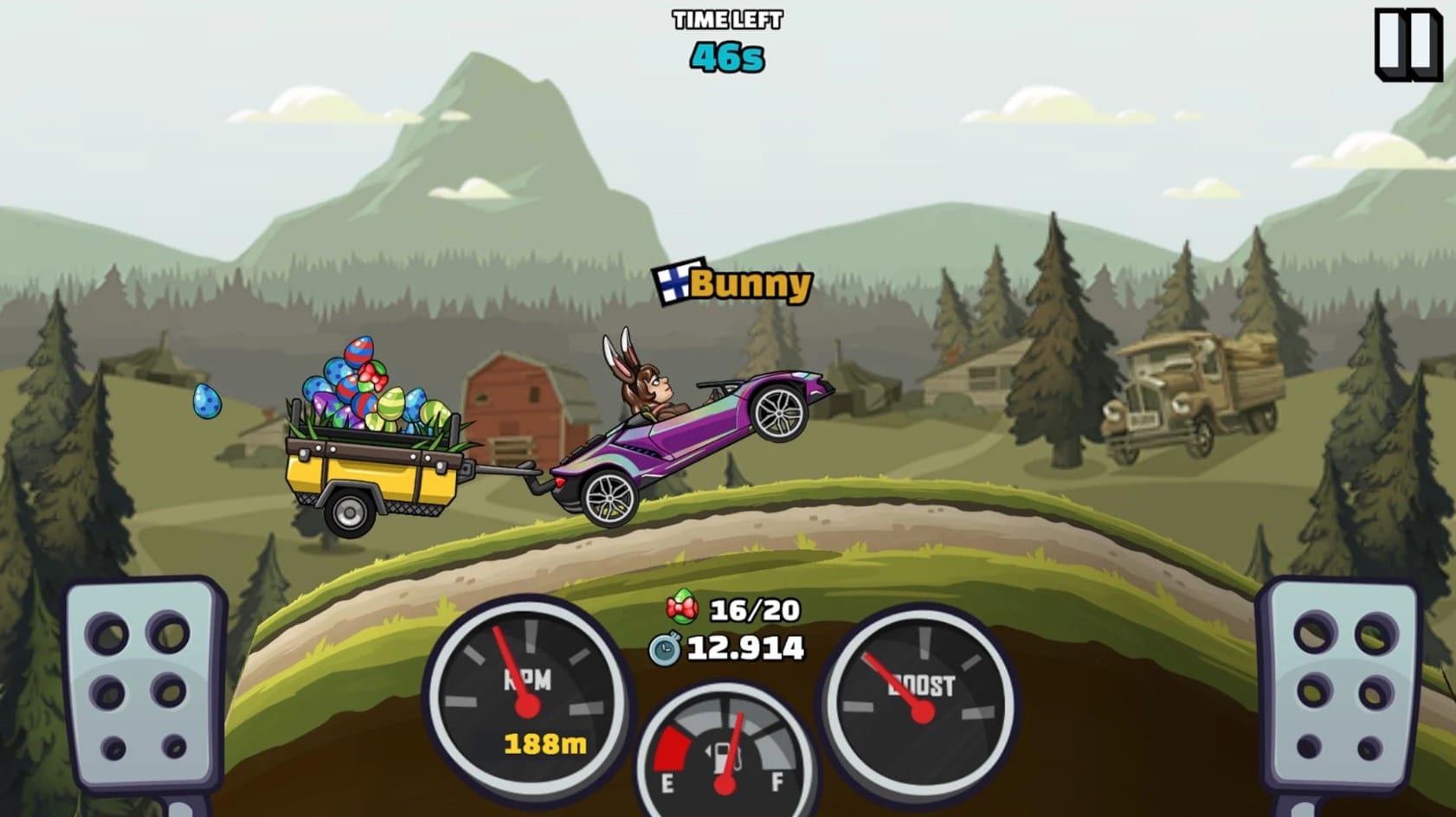 If we talk about the gameplay in more detail, it not only retained all the best features of the previous part but also got new ones. You, as before, will drive through rolling hills, constantly collecting coins and fuel, trying not to turn your vehicle over. In order not to overturn a car, it's necessary to learn to use gas and brake in time.
The game has high-quality graphics. The image looks very good, even though it's two-dimensional. The main character looks like a typical farmer, which causes a genuine smile.
Angry Birds Go!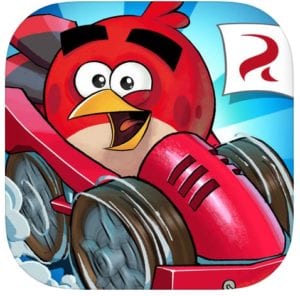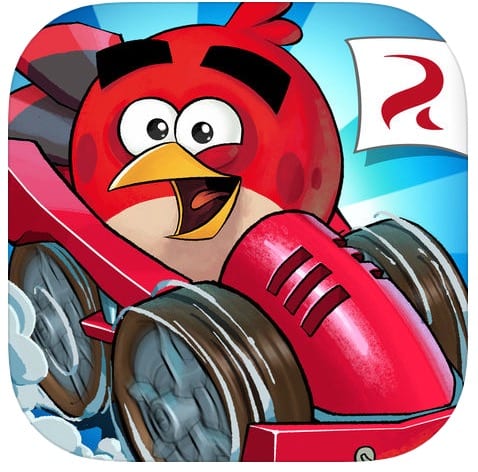 Love the adrenaline and consider yourself very brave? Then go to the dizzying descents of Piggy Island. On these highways, full of twists and turns, birds and pigs will rush to the finishing line, trying to outrun each other and risking everything.
Why is it worth downloading Angry Birds Go!?
In addition to crazy rivals on the roads, you will face a lot of dangers. Only competently avoiding them we can hope to cross the treasured line first. As you progress through the game, you will radically change your vehicle, upgrading a kind of soapbox to a powerful high-speed supercar.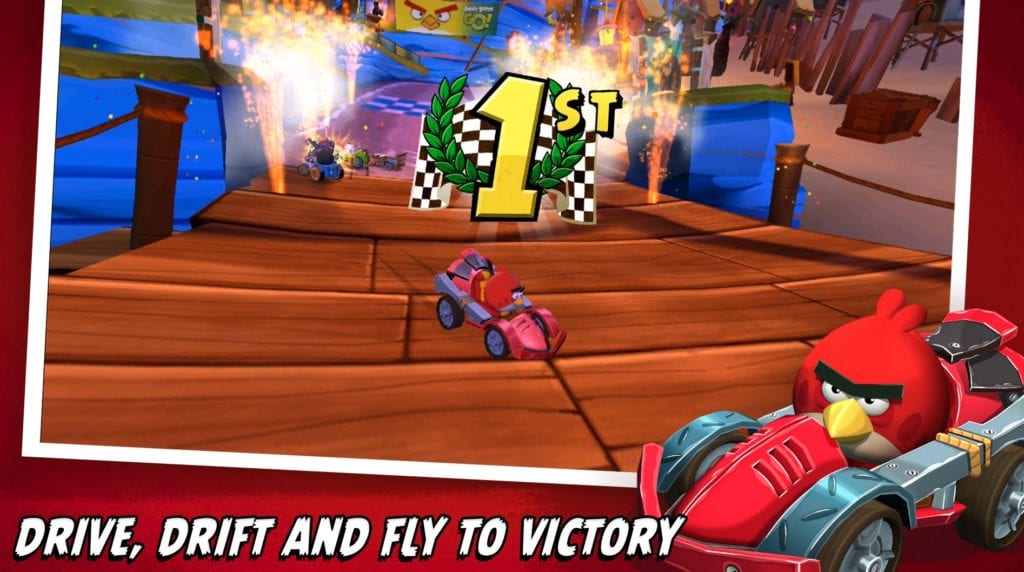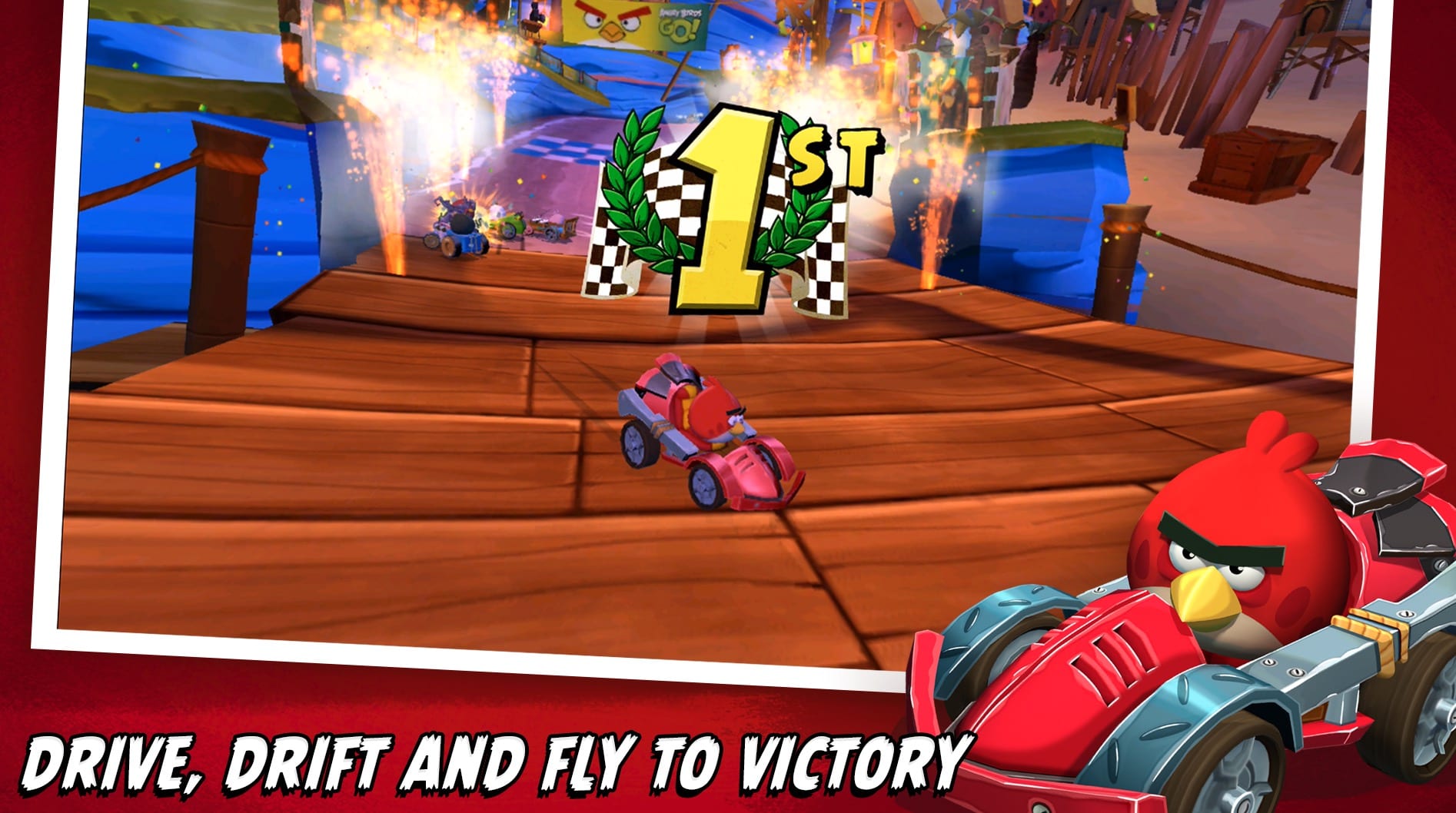 One of the unique features of the game Angry Birds Go! – three-dimensional world. This makes it possible, finally, to examine the birds and pigs from all sides.
In addition, the race in three-dimensional space looks much more colorful. On the local racetracks, there is a place for stunt plots, accompanied by flying in the air. These stages of the race are very convenient in order to push opponents off the track and take their place.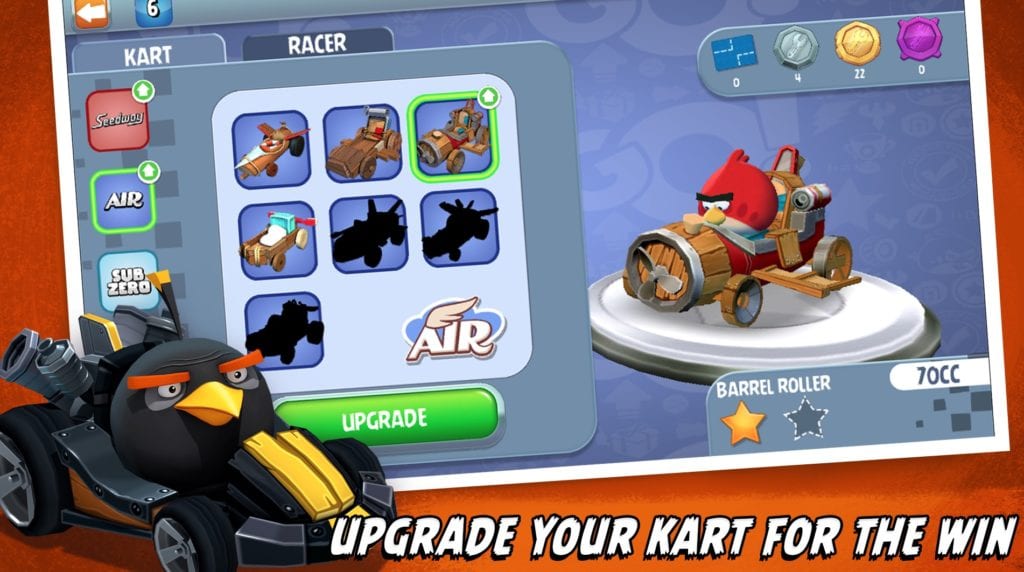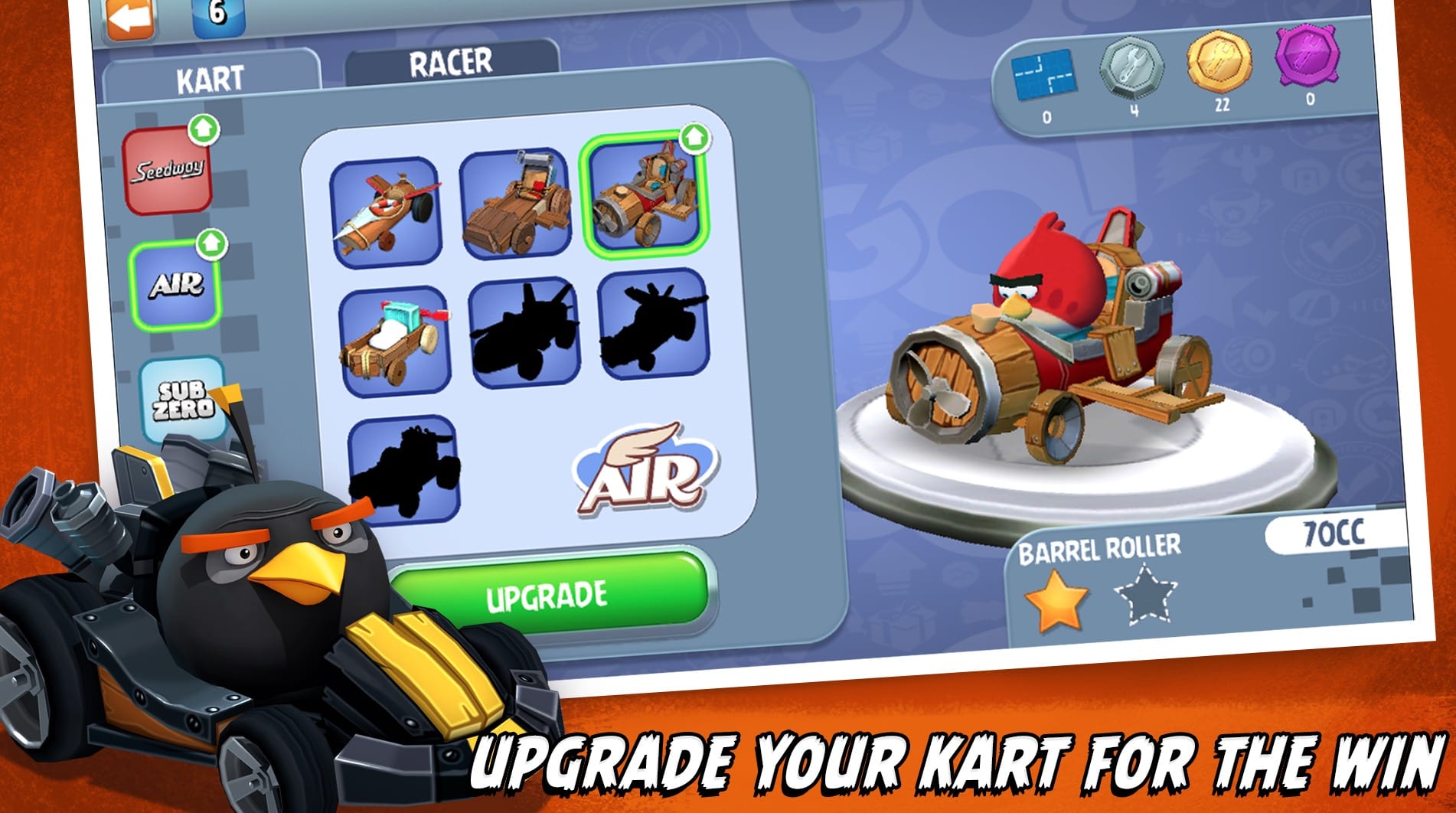 But the most exciting opportunity is the Telepods. It allows you to teleport real figures Angry Birds Go! into the game. To do this, just put them in front of the camera of a smartphone or tablet.
Choose one of the many game modes – Race, Time Boom, Mega Match – Champion Chase, Fruit Splat – and go to a breathtaking race. Only one can win!
Beach Buggy Racing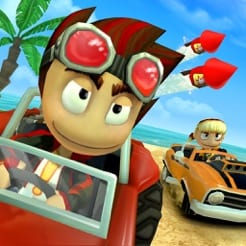 Legendary studio Vector Unit happily released a continuation of a series of exciting racing arcades, called Beach Buggy. The newcomer of the series immediately joined the friendly team of beloved races and therefore deserved a portion of good reviews.
Why is it worth downloading Beach Buggy Racing?
No wonder – the new Beach Buggy Racing has bright and inspiring graphics, explosive gameplay and endless possibilities for organizing single and multiplayer races on great tracks.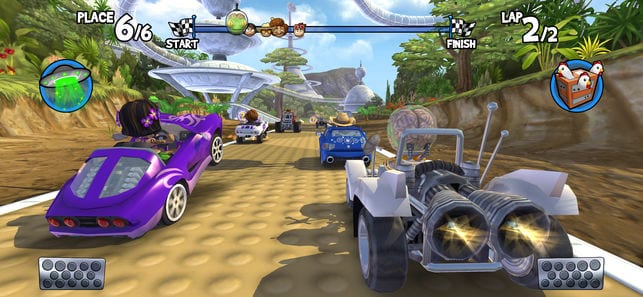 There are 12 tracks in the game. Each of the tracks is a separate level. But to get to the next, you need to complete the previous one and earn stars. If you couldn't cope, then the race begins anew.
A variety of levels, high detail, and really exciting and versatile gameplay will not leave anyone indifferent. And a lot of shopping, various bonuses right on the levels and serious opponents even on the first levels.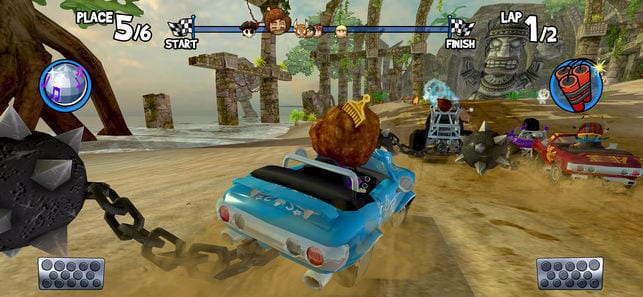 Gameplay, as a rule, obliges players to go through various levels and earn first places, fooling opponents, throwing bombs and going through secret paths.
This option of beach racing will especially appeal to crazy drivers for whom there are no rules. And those who yearn for tropical islands, blue sea, palm trees, and seagulls. You may not have any driving skills, all you need is audacity and a thirst for victory.
Extreme Racing Adventure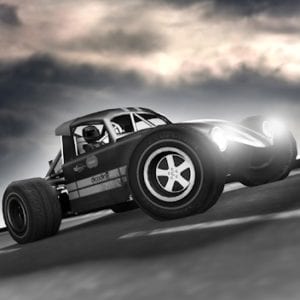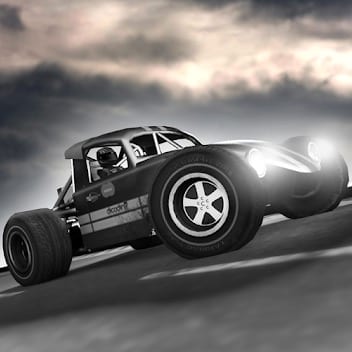 Of all the concepts of races that only exist, those representatives where you constantly have to overcome various obstacles are the most capable of standing out.
Why is it worth downloading Extreme Racing Adventure?
It captures primarily by the fact that here you not only have to constantly hit the gas but also periodically make quick decisions.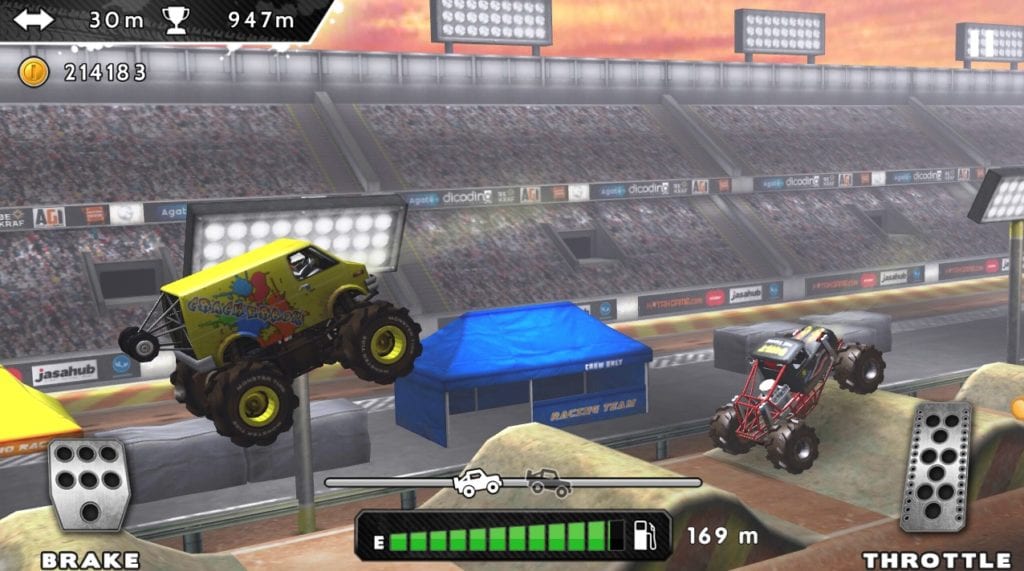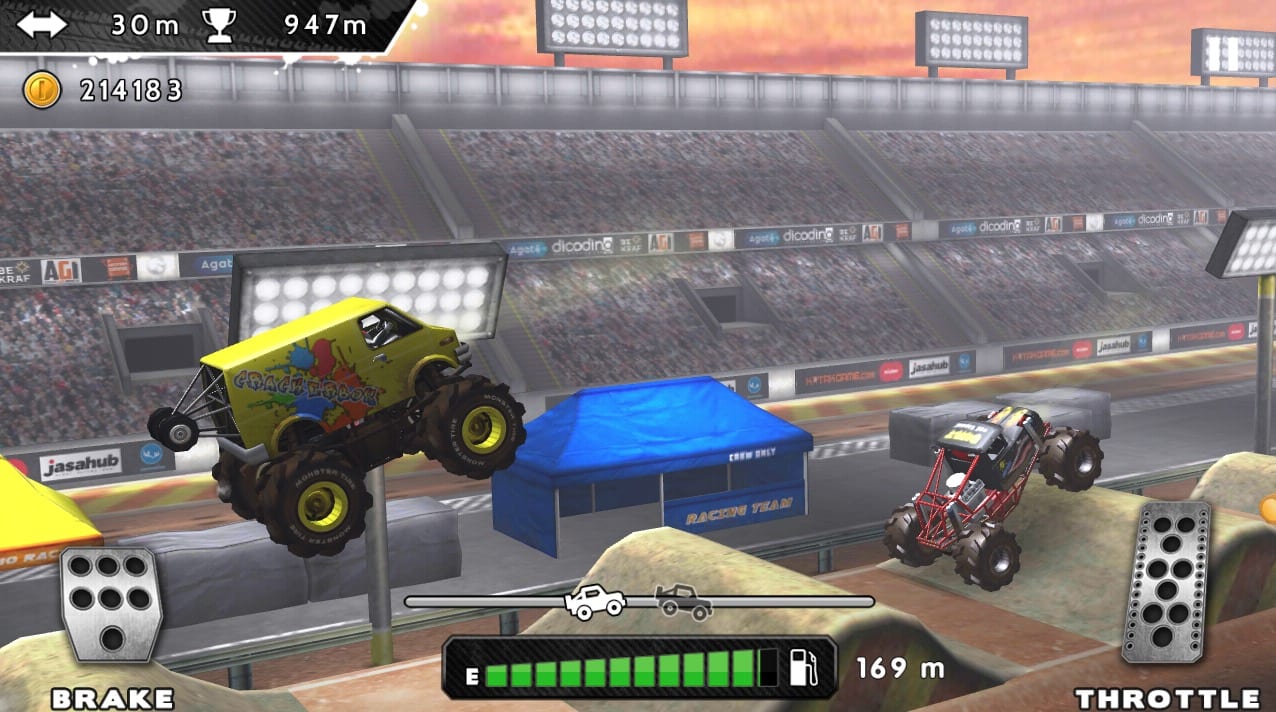 The user has the right to try out several types of races at once. There are standard races against the computer, where in order to win, you need to have time to overtake the opponent. You can try single races. You will drive until the car will not run out of gas.
Collect gold coins which are scattered along the way. Having collected the necessary quantity, it will be possible to improve the performance of the car or buy a new four-wheel friend.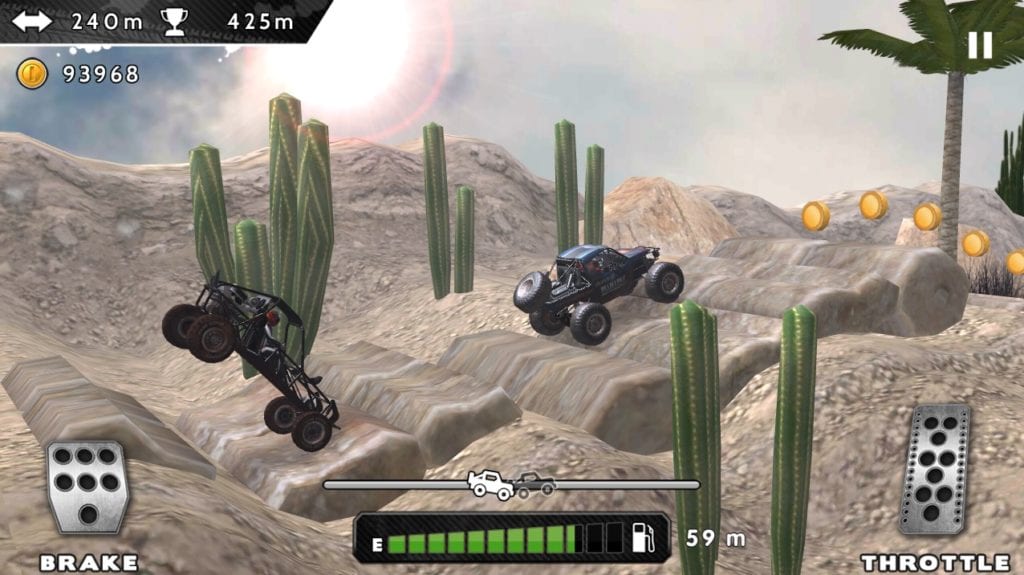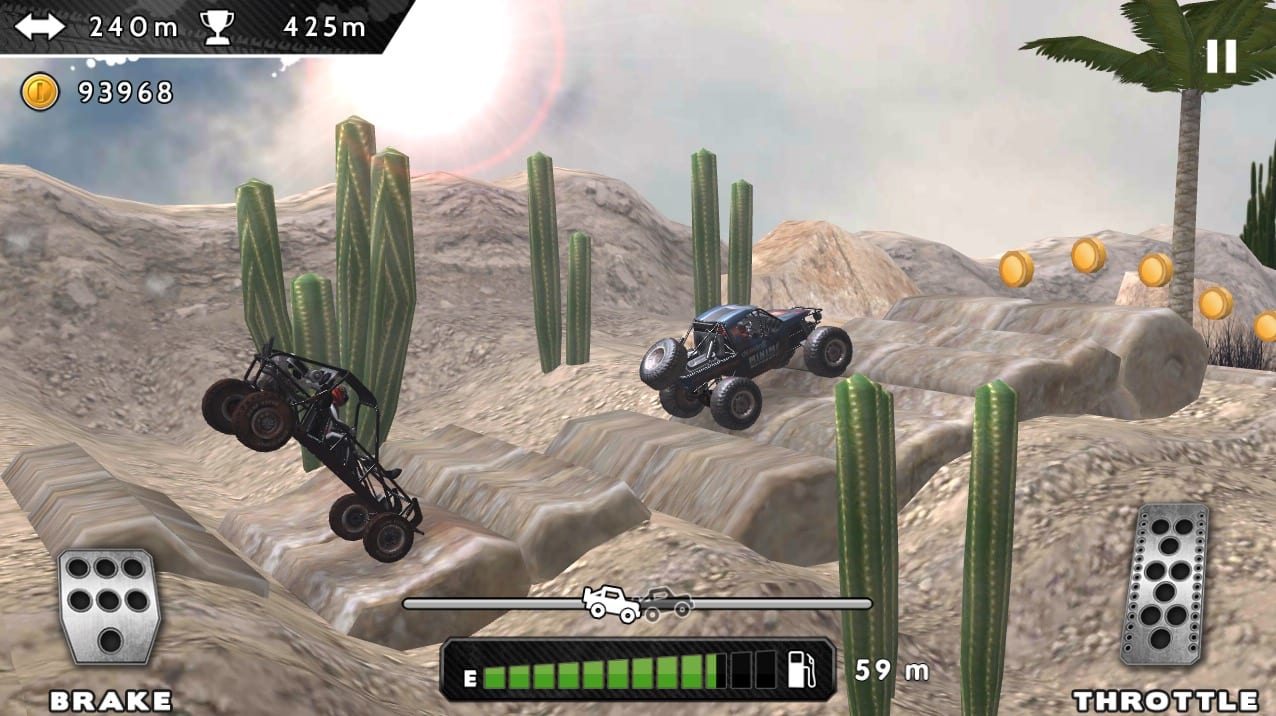 The game is very exciting and has a multiplayer mode. More precisely, the ability to play with a friend on one of the tracks. To find out who is better at driving at high speeds, you will need to download Extreme Racing Adventure on Android.
Main Features:
Not outstanding, but extremely nice graphics.
Several types of races. Find out how much your car can travel on a full tank or compete with a computer opponent.
Multiplayer, makes each race more fun and interesting.
Ability to expand the fleet and buy improvements for each car separately.