The online game TriPeax Solitaire is great for people who are fond of challenges and like to share their achievements online. Despite the fact that it is based on regular solitaire, where you need skill and speed. This is a completely new approach to how addictive solitaire can be.
The game asks for registration via a Google account or Facebook one. It takes no more than a few seconds. Then it prompts you to choose whether to post your achievements online or not.
Check also the best solitaire game apps.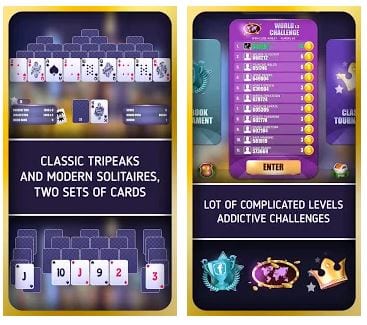 The object of the game is to get rid of all the cards on the board. To do this, we tap on the card whose value is one step lower or higher than that of the card in the deck. If you have nothing to cover, you will have to take another card from the deck.
The point is that TriPeax Solitaire offers many exciting online challenges. If something doesn't work right away, don't worry, you get a few hearts at the beginning and they give you new attempts. What else makes this game stand out from the crowd is that you can share your hearts with your friends and get ones from them.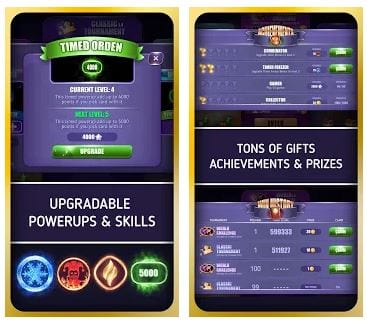 TriPeax has combined the best of classics like the diamond, free cell, pyramid, and others to give you a completely new and delightful experience. Of course, the game has an original system of levels, power-ups, and rewards. Compare your scores and achievements with those of other people around the world online.
The game is free and doesn't bother you with ads. But it will delight you with attractive graphics, amusing sound effects, and the ability to choose the appearance mode.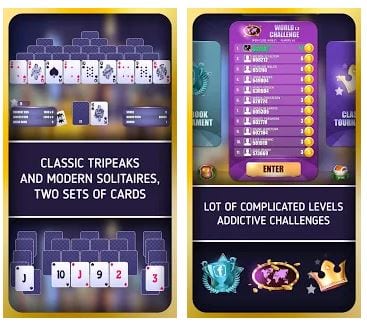 More offline card games can be found here. 
So, make new friends, share your impressions and achievements, and receive heart support from your people – what could be better than the exciting TriPeax Solitaire challenges?!