TG Pro is a top-grade software that allows users to keep track of Mac health. The software is compatible with all Macs.
So, in TG Pro, you can easily control temperatures, monitor battery health, and check other hardware diagnostics. Plus, the program also sends users local and email notifications for all temperature events.
And for your iPhone, we can recommend cool Spot the Difference games. 
Another useful feature of this tool – the program works in the background. So, there is no need to worry that the program will disturb you from working!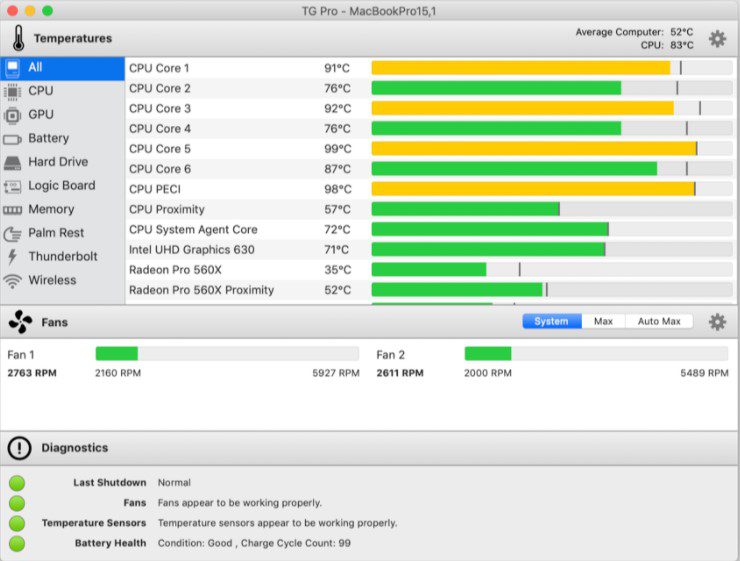 Moving on, TG Pro demonstrates the average CPU temperature on the top of the window. Thus, you can check all the temperatures of the following sensors: CPU, GPU, LCD, Logic Board, Optical Drive, Power Supply, and AirPort.
Furthermore, there is a special option that allows users to monitor whether the temperature is too high if it reaches a threshold line. When the temperature exceeds the predefined level, the program will automatically boost the fan speed.
If you want, you can also manually increase or decrease the fan speeds of any supported component.
We were really impressed by the well-developed software's design that makes its interface very simple to manage. Plus, the program comes with both dark and light modes. Therefore, we can surely say that there is no need to be very tech-savvy to find out how everything works there!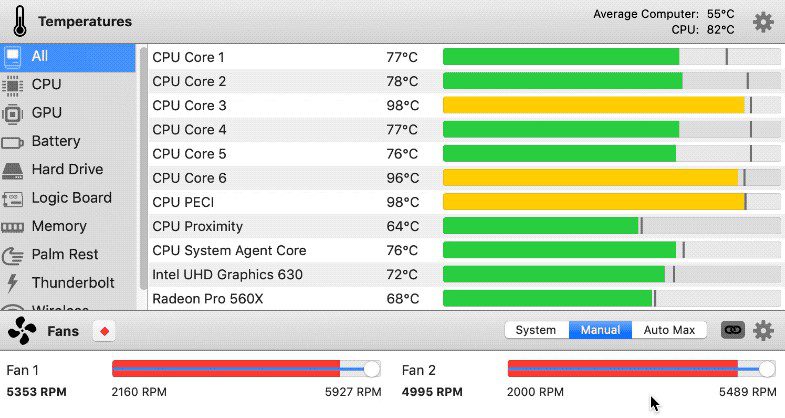 In addition to the aforesaid, if you open the official website, you will find a wide range of user guides. Besides, if you have any questions, you can also ask them to customer service.
As a whole, the majority of users really like this tool, as we have not found any negative comments.
And when everything is put in order, you can have fun and play, for example, text-based games. 
Summarizing all the points mentioned above, TG Pro is a must-have tool for all Mac users. Due to this program, you will certainly extend the life of your Mac as long as possible and enhance the overall performance. Highly recommended!