Spotting the difference games have become widely popular all around the world lately. Have you ever tried one? What is there so special about that that everyone started playing?
It is one of the most beneficial games training your brain, your vision, and your ability to notice little things. Also, it helps to develop your flexible thinking and plays an essential role in your creative idea-making. Check out the article down below to discover the best of them.
We are also pleased to present you with a collection of Best Endless Runner Games that will capture you for a long time. Here you can play as long as you want.
1. Find Difference Game: 8000+ HD Images
This game is created perfectly for any type of user, starting with the children of a very young age and finishing with aged people like our grandpas and grandmas. Or maybe it can be a sluggish person who probably doesn't want to get up from his bed or the sofa.
This app suits almost all the people except those who simply aren't fond of particularly this type of game: they can be fans of simulation games where they can find solutions of turning out the conversation to slip in the right way.
This game provides you a free chance by playing it to play with users all around the world. It may help you create some important bonds for the future or just chat and communicate with people for fun. You can also train your language skills by playing with foreign users, talking to each other, or sending messages to each other in chats.
By the way, I put this app as the first because of its wide range of images for choosing: more than 8000 beautiful vivid images. It is a great pleasure both for our brain and imagination and creativity. It may also help someone to relax after a monotonous work deprived of any emotions and colors accordingly.
The only minus of this app is being timed, which means you should concentrate hardly eventually to succeed in this game. It may not suit people who have no desire to turn on their brains once again for any kind of game after a hard day. They just want to unwind.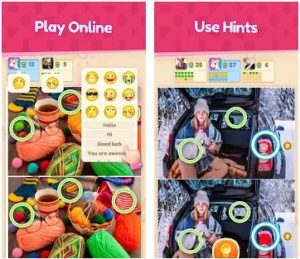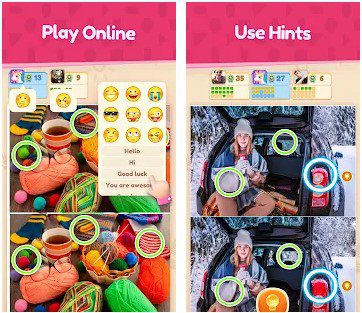 You may also like: 13 Free Multiplayer Horror Games
2. Differences – Find & Spot them/Differences: find a difference
This app created and designed by Easybrain has different names in App Store and Google Play, don't be confused. Meanwhile, the game is identical in two versions, so no need to worry.
First of all, the app provides you with various options while playing it: you can enlarge the picture to see the image and the differences better. This one function mostly suits the people whose level of vision is pretty low or even has a minus below the number.
Also, it suits men and women with low concentration because of over-exhaustion. To show the minor differences, they should strain their vision and turn on their brains to their maximum point to find it eventually. But the ability to stretch the image in the most appropriate way for you will help you relax and just have fun.
The program itself also provides you with some hints while trying to notice the differences. Because the game being timed, you may not have time to find it and succeed. But the hints will help you to stay in tune and continue your game until the very end.
In spite of the pros, it also has some cons: the number of hints is limited, so you have no choice but should pay for them if you want to continue playing from your last finished point.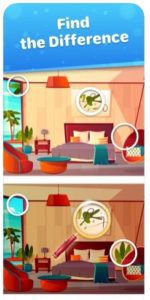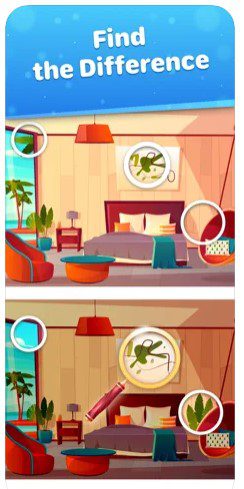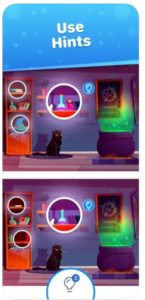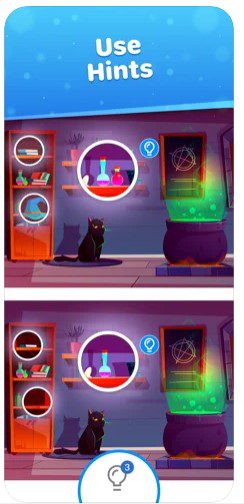 3. Find The Differences: Spot It
Particularly this one app is quite different from others. The game itself has 6 various modes for playing, which means you'll have more fun and train yourself not only in one standard type but in various of them. It'll help you to train several parts of your brain to complete the tasks.
The first mode is "Night Mode." You will be put into a dark room or any other location, and you'll have to find the differences with only one flashlight in your inventory. Lightening certain areas and noticing the details in these framed images should be training your train to concentrate only on one visible piece of the whole picture.
The Second mode is "Classic Mode." You will be playing the typical kind of game presented in every other "Spot the difference" games.
The third one is "Bonus Mode." There you will be given some bonus coins for finding the differences.
The next mode is "Computer Mode," which means you can play it from your computer or with it.
The fifth one is "Speed Mode," where your time for finding the differences and tapping on them will be limited. It will suit the type of people who complicate their lives as much as possible.
And the last one is "Multiplayer Mode," which allows you to play online with your friends on a real-time basis. That means you'll have a chance to chat or even talk with your friends or relatives while accomplishing one game at the same time.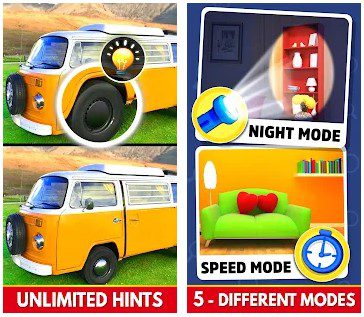 4. Differences Journey – Find the Difference Games
To start with, this particular app is offered for download for free — no need to spend your money to have fun and relax. Also, there are no restrictions in timing; you can devote yourself to playing as much time as you need.
This game provides you with the ability to travel around the world, to see the images from various countries, to get acquainted with their culture through looking at the pictures and finding the differences. It also helps a person to better memorize some aspects of others' cultural nuances.
The most beneficial feature of this app which differs it from a myriad of others is an unlimited amount of hints. You don't have to pay to get some more of them to accomplish the level you're passing; just quickly tap on the hints button and succeed in your game.
This way, this app is a great challenging adventure around the world and is very helpful for training your brain and mindfulness.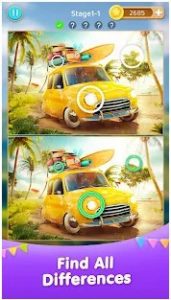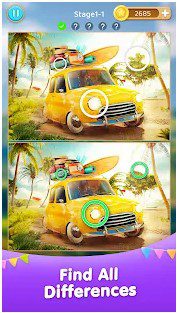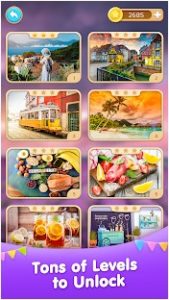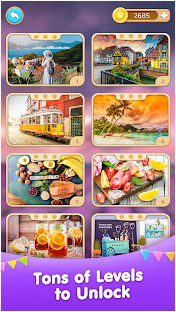 5. Spot 5 Differences: Find them!
An incredible game with more than 5000 levels and images to look at, be inspired by their colors and the quality of the images, which is highly great.
This app is provided totally for free with no restrictions on time. These features are crucial while playing the game for the relaxation process, not the problem-solving and brain-storming. If you want to just unwind after your hard day, this game is accurately one of the best choices for you to make.
However, if you are fond of this type of game because of its usage, this app is one of the best to train your brain, enhance your observation skills, and develop cognitive skills as well. Fast tapping on the screen will also help you to practice fast fingers.
One of the features that make this app unique from its similar ones is that the game offers you solutions for every level presented in it. If you can't solve it, just click on the solution button and pass it on to the next level. It will help people to save their nervous system and have fun at the same time.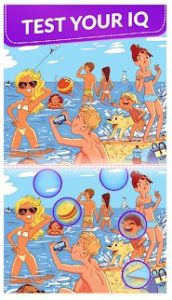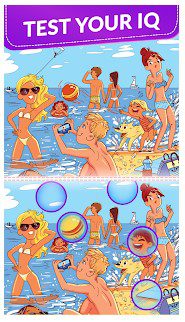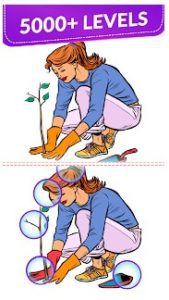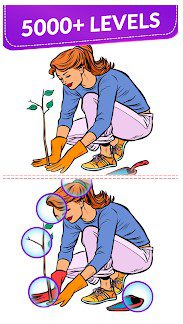 6. Find The Differences – The Detective
If you're fond of detective films, books, or other things, this game will perform precisely the way you like. If you're even just an ordinary person who never heard about the detectives and their field of work, you will still love this game.
Colorful images, investigating cases to find something crucial for further investigation -this app offers you all of these. For a certain period of time, you can walk in the shoes of the real detective, feel like you're playing a significant role in finding the assassin or a thief.
Talking about the features making the game unique and irreplaceable, this app offers you an ability in your settings to change the language of the game to the most suitable for you or on your native one if it is presented in the list.
The game itself is for free, so it's a great chance both to save your money and spend your free time having fun and relaxing. It has 20 cases for your personal investigation and more than 1000 levels and images; you can use this app for a long time until you'll pass all of them.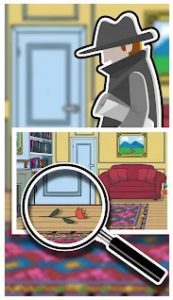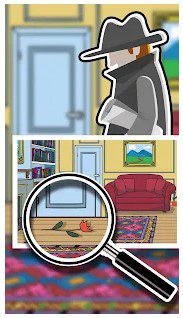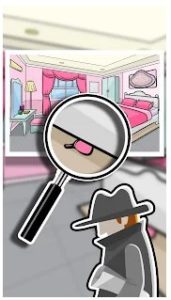 You may also like: 15 Best iOS RTS Games
7. Find the Differences
Do you want a game with no timer and no limits? For only relaxation and getting pleasure from your game process.
In this way, this app is one of the best choices: colorful images, more than 1000 available levels, and pictures which means plenty of our playing this game with almost no frames.
You can also play a role of a detective for a while. Discovering all the hidden differences – isn't it somehow an investigation? Exactly it is, so you have an opportunity to try new things and feel yourself definitely another person.
Easily enlarging certain parts of the image is one of the features describing this app. It will help you look more closely at the details and notice them, as wasn't possible while looking at the whole large picture. This game also makes you more attentive to every item and its characteristics, which will also help you in real life.
One of the key features making this app special is that the app itself is available for playing even offline. If you don't have access to the Internet, you can easily turn on your phone or Ipad to spend your free time playing a functional game for our brain working up to its limits to concentrate fully and notice small pieces of differences on images.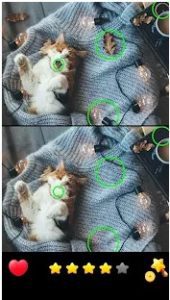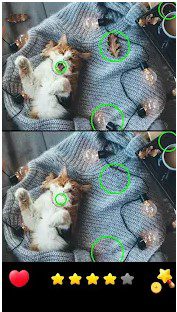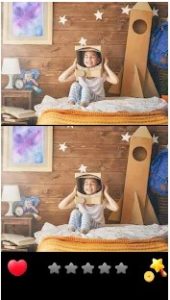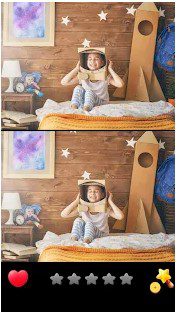 8. Find The Difference: Find It
Do you use emojis to support and enhance your emotions while chatting with your friends? Or maybe you substitute the words entirely with their image ones? Then this game will definitely suit you.
The app itself provides you with free hints in case you aren't able to find the difference but still want to finish the level to start the next one. With only one click, you can reach your wish.
This game is suitable for any type of person because of its tremendous benefit as a trainer for your brain, creativity, attention, and so forth.
There are three different fun game modes you can easily choose and enjoy:
The first one is an "Arcade." That means you will be limited in time and should fulfill your task as fast as possible to succeed. It trains your ability to notice little things in framed conditions;
The second one is "Emoji" mode. It incorporates finding an odd emoji or any other small colorful subject within the whole monotonous pattern of them;
And the last one is "Multiplayer," where you have an opportunity to play real-time with your friends or relatives, both having fun and communicating, which enhances your socializing skills.
By the way, the key feature that makes this app unique within a myriad of similar ones is provided leaderboards for tracking your scores. If you want to surpass someone and don't know how many coins you still need to collect, it's time for you to visit the leaderboards page and view the difference.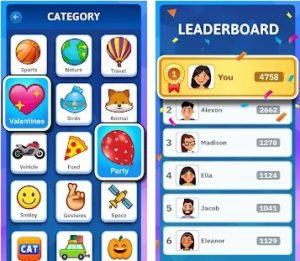 9. Spot the Differences HD – find hidden object games
This app is an addictive game including more than 3000 puzzle stages to spend your boredom and have fun. This exciting game of finding the differences in images develops our perseverance, the ability to pay attention to details and correctly perceive the picture as a whole and its elements separately.
People from a very young age have an opportunity to try this game because of a wide variety of choices with more or fewer elements to find. It's only up to you to decide which level to choose to entertain yourself and spend your free time on useful things like this app.
The thing is that, recently, the game was updated to a newer version and currently contains 15 more amazing levels to diversify it. Also, after the update, you can easily use iMessage stickers to chat with your friends or family, and both socialize and train your brain and attention.
By the way, the app uses real-life scenes on their images, so no graphic designs will distract you and end up with a loss of concentration. And that will cause a failure during your playing process because all the game is timed; you should manage to pass them in strict time frames.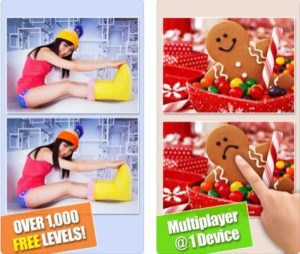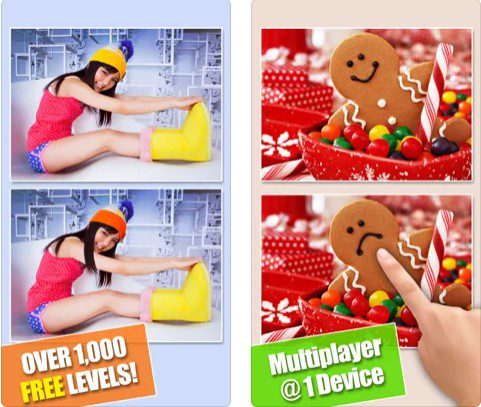 10. Find the Difference – Spot it
Turn on your spy eye to quickly find the differences by comparing two identical images. If you get stuck in one level and don't know how to get out, simply use the provided hints and make your game more accessible and funnier without any stress.
For all fans of this kind of game, this app is one of the best choices incorporating a brain-training process as well. That shows the double usage of the game for lots of individuals.
Training your attentive side, turning on your cognitive thinking, and spark your imagination. The vivid and clear images will also have a positive impact on your brain work and its capabilities.
The diversity of images and levels to pass means you can spend all your free time or some parts of it to both train yourself and have fun. One more fact, you can play this game without paying because the app itself is free.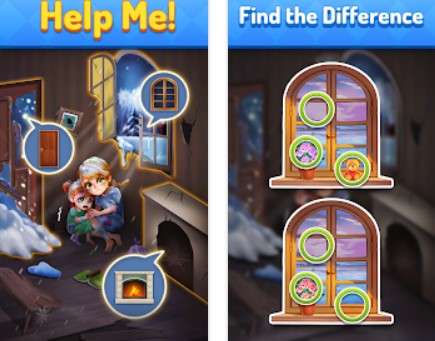 11. Find Differences – Home
Are you interested in home interior designing? Or are you an introvert who feels comfortable while staying at home without any disturbances from other people?
Then this app is created precisely for you. The interface of this game is created only by home pictures, which will help you stay in your comfort zone.
The app is provided totally for free, which means you can play it, enjoy and train your brain without any purchases. It will help to save money and spend it on more valuable things for any purpose.
You can play it on your own because of no time limits or any other restrictions, which will also make you feel comfortable and relaxed at the same time. The game itself has 250 concealed differences to find, so you can take your time and enjoy it for a long time.
One more thing offered by the app is an unlimited number of hints provided, so if you want to pass the level but absolutely can't find the difference, don't be nervous, just click on the hint button, and it will find without even making you wait for it.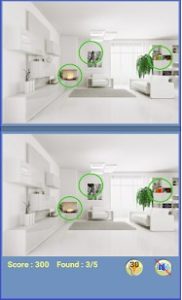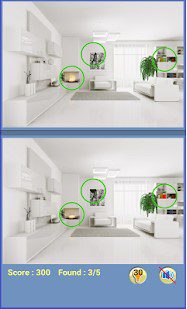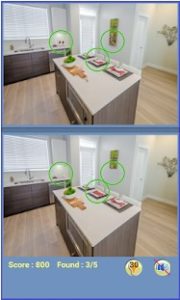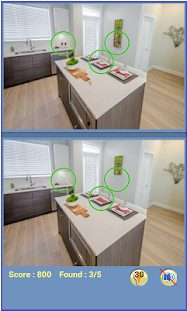 You may also like: 5 Best Flower Shop Games