Products that we consume mean a lot for our health. From the food, we get all the necessary vitamins, minerals, vital nutrients, etc. Each of us like candies, sweets, and pastries that, no doubt, give nutrients to an organism. But mostly, they do us harm. And it must be mentioned that sugar is the main reason for obesity.
There are many people that understand this bad influence. They try to reduce sugar consumption but a forceful temptation always wins.
Nevertheless, there are many apps that are capable to help you in this matter. Read this article that includes only the best apps to quit sugar. Download them from the App Store or Google Play and get rid of sugar addiction.
1. 7 Day Sugar-Free Detox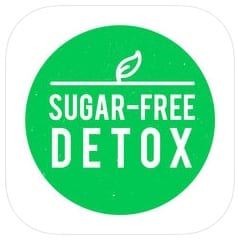 We guess that you want to reduce sugar intake or don't consume it at all. Don't you know how to do that correctly? Install this app that will become your best tutor.
7 Day Sugar-Free Detox has been developed in order to help users replace sugar with fresh leafy greens, vegetables, seaweeds, and seeds. At the same time, there will be an abundance of micronutrient elements.
There are 2 types of meal plans suggested to you: Low-sugar (with some fruit sugars) and No-sugar (100% sugar-free). You will be able to choose one of them and acquaint yourself with the meal plan completed by the detailed recipes. By the way, each recipe has its health benefits that are also listed: detox, weight loss, blood sugar balance, skin-perfecting, etc.
For your convenience, the Shopping lists feature is also available here. Adding or deleting items to a list while shopping will let you do not forget about any product.
In addition, you will get access to dozens of tips that will manage your lifestyle by making it much healthier. Also, you will have books, quotes, and documentaries that will absolutely change an attitude to your lifestyle.
Be sure that you will live in harmony with your body after using this app.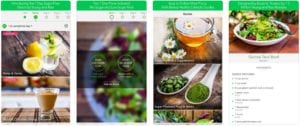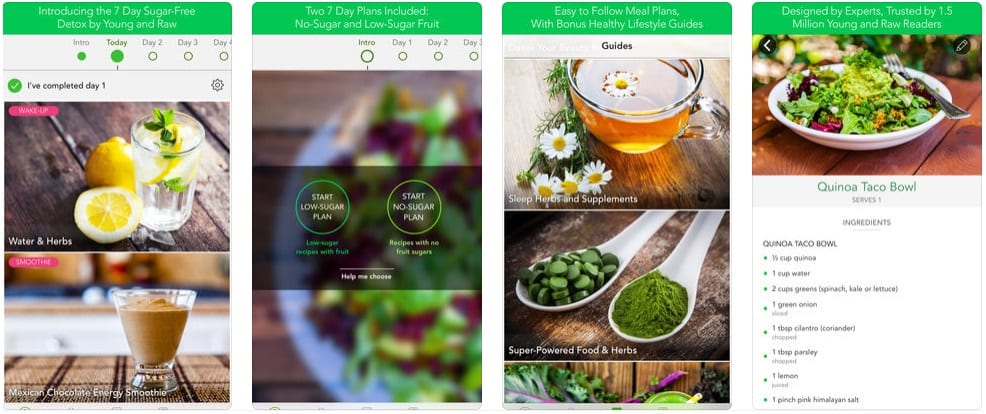 2. Calorie Counter – MyFitnessPal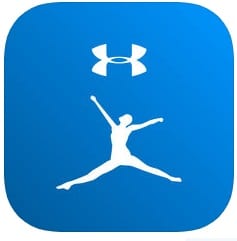 This app will be appropriate for those who want to track sugar intake.
MyFitnessPal will show results automatically. Your task is just to add food and beverages that you will have consumed. You can do that in several ways:
Choose dishes from the app's enormous database including global items and cuisines.
Import this information from the recipes that you cook.
Scan the barcode from any item.
If you use a food delivery service, add menu items from the dozens of restaurants available at the app.
By doing this you will learn the intake quantity of not only sugar but also calories, macros, fiber, cholesterol, vitamins, minerals, etc. Moreover, the Nutrition Reports feature will let you view the history of these elements intake. The app's system is very accurate, so you may completely rely on this information.
As a bonus, here you will find an exercise tracker as well. Log your exercises and steps, and keep fit. By the way, it is possible to synchronize this app with other apps or devices.
Apart from this, you will be able to keep track of your progress by reports, graphs, photos 'Before'/'After', etc. There is no doubt, it is a brilliant way to be motivated all the time.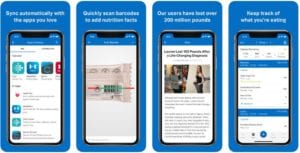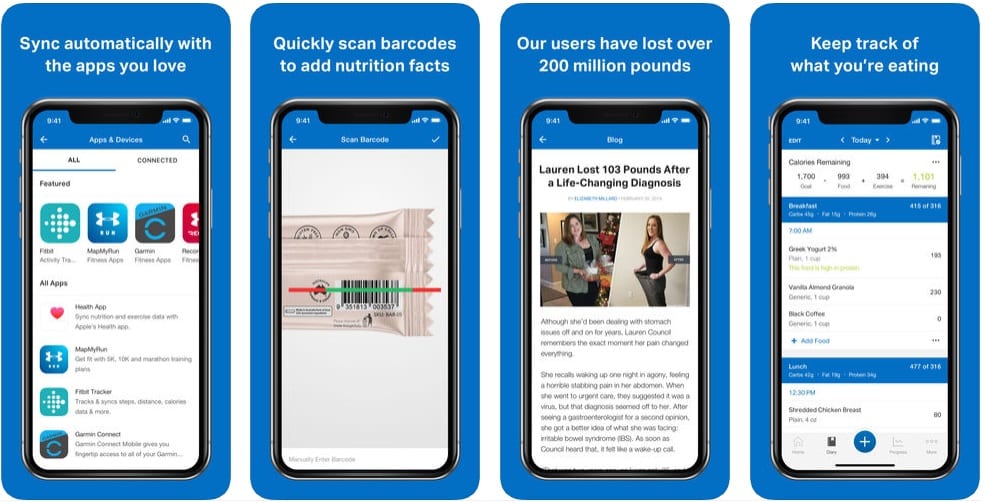 3. Sugar Stop Challenge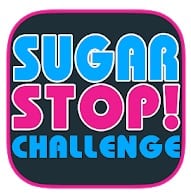 If you want to stop sugar intake at all, install this very app.
To begin with, you will have to promise your friends to avoid sugary products because of the challenge. You can share this information directly from Sugar Stop Challenge via social media.
Then you will have to listen to hypnosis sessions that are devoted to 5 categories that we are mostly addicted to: sugar, chocolate, sweets, cakes & biscuits, sugary drinks, and alcohol. Believe it or not, but they are considered to be very helpful.
Besides, if you are in a desperate strait, use the Panic button. There you will find ten-minute 'Craving Crusher' hypnosis session or read some tips on how to undergo a challenge successfully.
For better motivation, a special Challenge Diary will be created for you. There you will find information on days, hours and even minutes without sugar. And it's very convenient that you can share your results with friends via social media.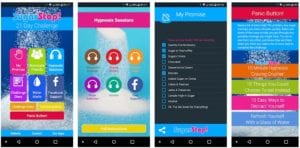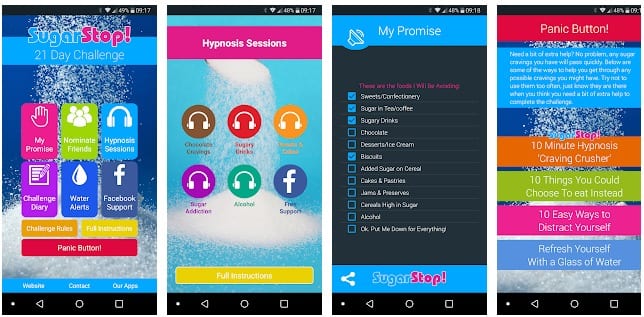 4. Quit Sugar by Life Ninja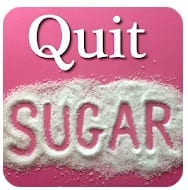 It is one more app that is capable of tracking your success in sugar quit or reduction goals.
In this case, two types of quit suggested: 8-week challenge or challenge that you are able to manage by yourself. It remains to set goals and start sugar quit.
Additionally, you will be able to track your mood and weight; write down thoughts about was it hard for you to live without sugary products in this or that days.
Also, with the help of the "My achievements" option, Quit Sugar will become your personal diary. Moreover, the app is very wise because here you will find information such as "Why quit". There you can read some educational explanations for sugar quit or sugar reduce. Finally, if you acquaint yourself with "Alternatives", you will learn about dozens of variants that are able to replace sugar in your ration.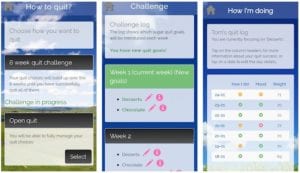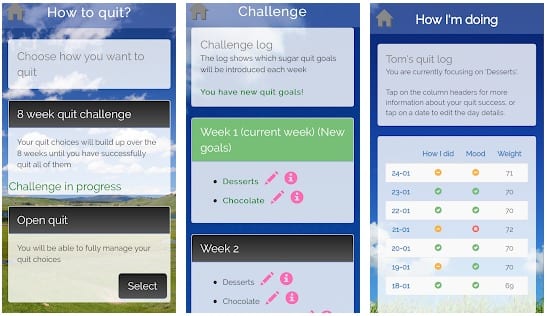 5. Quitzilla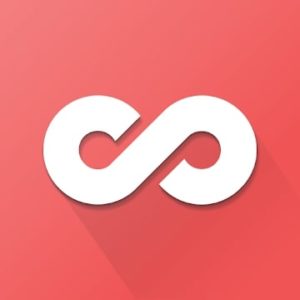 The Quitzilla app is designed to fight bad habits, including consuming large amounts of sugar. The utility sends motivational phrases, assigns rewards, and records the period of abstinence.
This app has a different icon for each bad habit. It is possible to add your own addiction if it is not on the list. You can choose the type of harm from the habit: a waste of money, time, or a negative event.
The service allows you to make a list of your addictions. When you add a new item to it, the date of the last incident of the addiction is indicated. The app sends quotes of the day that can be shared through social media.
For each bad habit, you are encouraged to write down your reasons for quitting, to reread in moments of weakness. What's more, the utility keeps statistics on time without addiction.
Information on the maximum, minimum, average, and previous period of abstinence is provided. Virtual rewards are given out for successfully fighting addiction.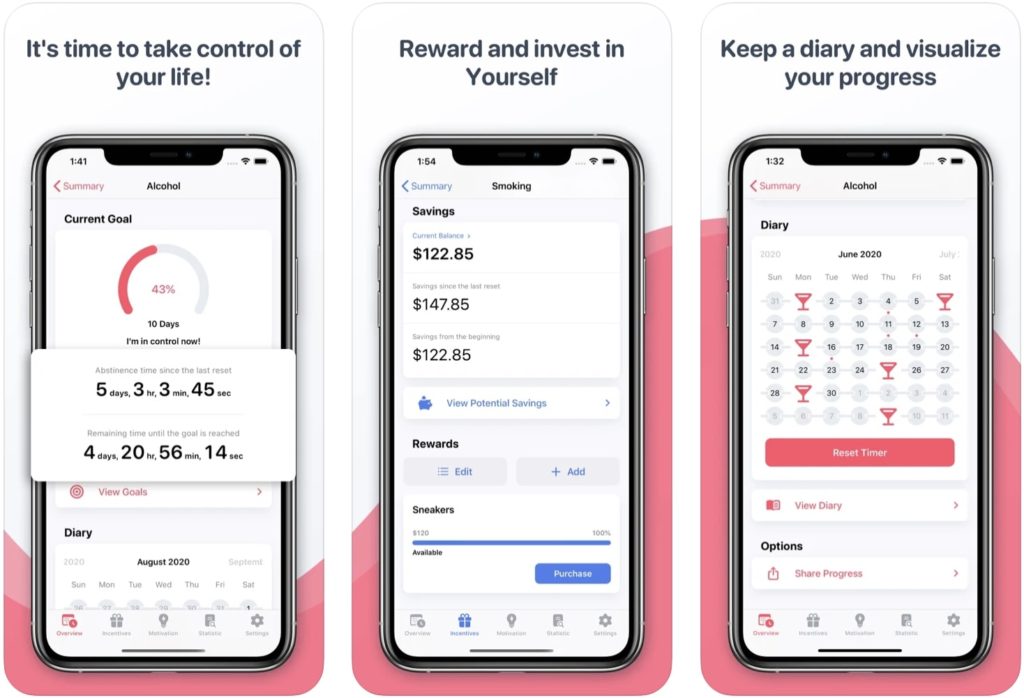 6. Lifesum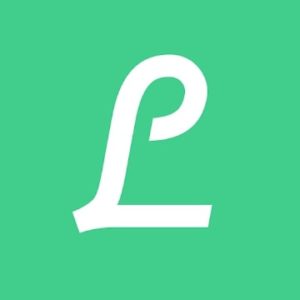 Lifesum is a supplement designed to protect your body from the destructive effects of improper nutrition. By reducing the amount of calories and sugar consumed per day you can effectively and most importantly lose weight irreversibly.
The Lifesum meal planner includes information about the user's health. By filling out your medical card and giving the app permission to read your activity information, you will get a lot of useful recommendations and a whole nutrition program.
Updating your diet is not about removing fatty foods, you will be surprised how varied and tasty you can eat while losing weight. The recipes you find can be quickly and easily prepared and immediately tried.
Reviews of millions of users guarantee a favorable effect of the program on the state of the body when following the recommendations.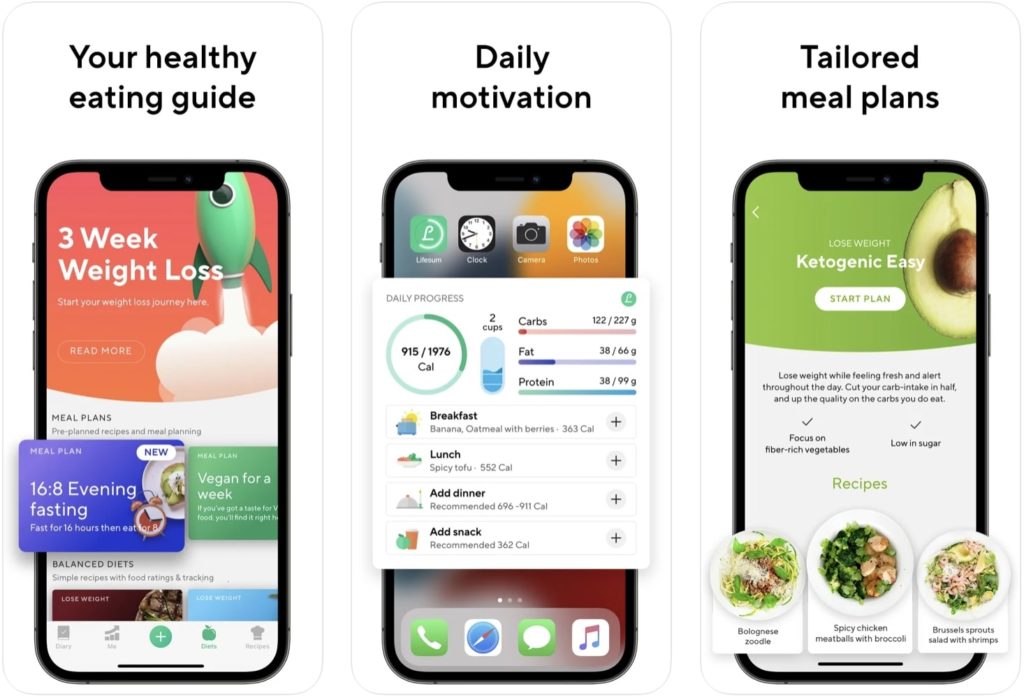 7. Iron Will: Quit your addiction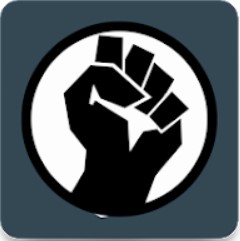 This app is intended to make a difference in your life. It has simple functionality and it is easy for any user to navigate. When you enter the app, you are greeted by a counter that will help you see your progress. There you can also see your failed attempts to get rid of your addictions.
In addition, you can install a widget on your smartphone screen to track your progress. Each time you reset the counter, a note can be made to help you analyze your unsuccessful attempts. The main advantage of this app is the ability to get rid of addiction through a simple game. The app itself sets goals and levels for you to complete.
You will also receive a variety of awards for completing levels to motivate you to keep going. In addition, you will be able to view your progress in a beautiful and simple illustration. Another thing that is likely to help you get rid of your addictions is motivating quotes. The app sends you motivational quotes every day to help you progress.
This feature can be set up in the settings and changed if you need it. One thing worth noting is how the app helps you get rid of any bad habits and addictions. You can add an unlimited number to the app and keep track of your progress.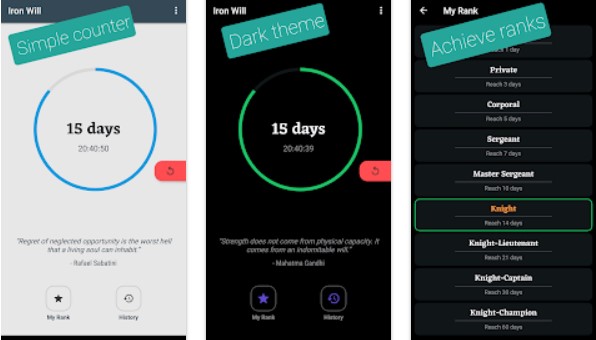 8. Stop Eating Sweets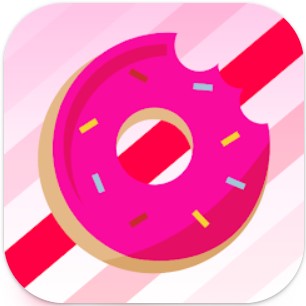 Here you are suggested to stop eating sweets. The thing is that most food that we consume contains hidden sugars.
You have to avoid them, but how to do that? This app prompts you to stop your bad habits today. Here you can set the date when you stopped eating sweets. One more advantage of this application is that you will be able to track the improvement of your condition.
The app will show you how your blood is clearing and your heartbeat is stabilizing. For your convenience, the app will give you rewards for the days you spent without sweets.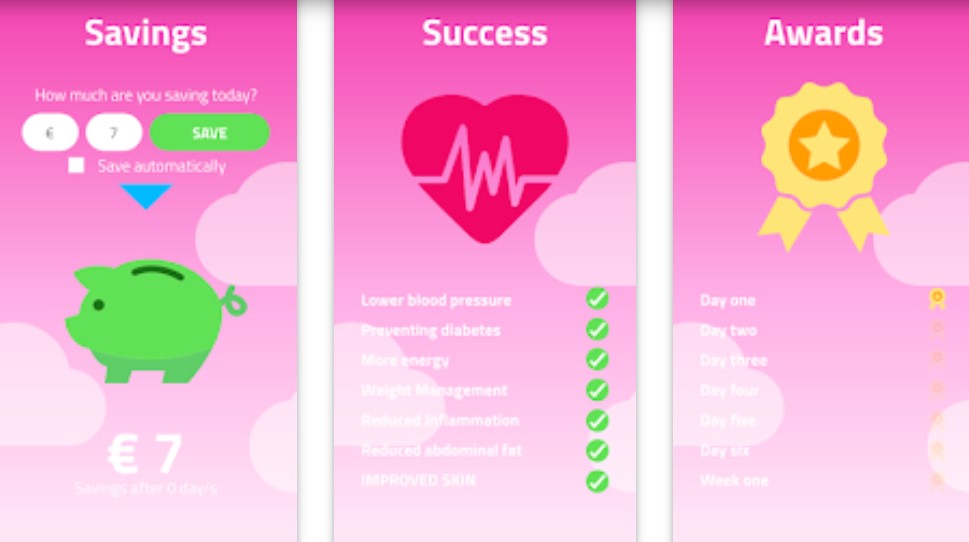 9. FoodSwitch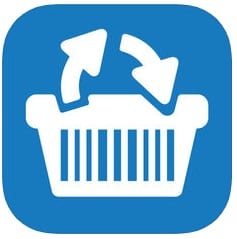 With the help of this app, you will also learn detailed information about the product's benefit or harm by scanning its barcode.
The main distinguishing feature is that the app will show you healthier alternatives with less total sugar. It will simplify your shopping a lot.
Additionally, by using this app, you will be able to keep track of salt, saturated fat, gluten, etc.
Install FoodSwitch and make yourself sure how helpful it is.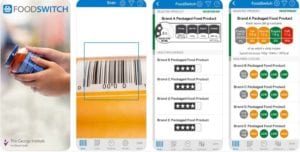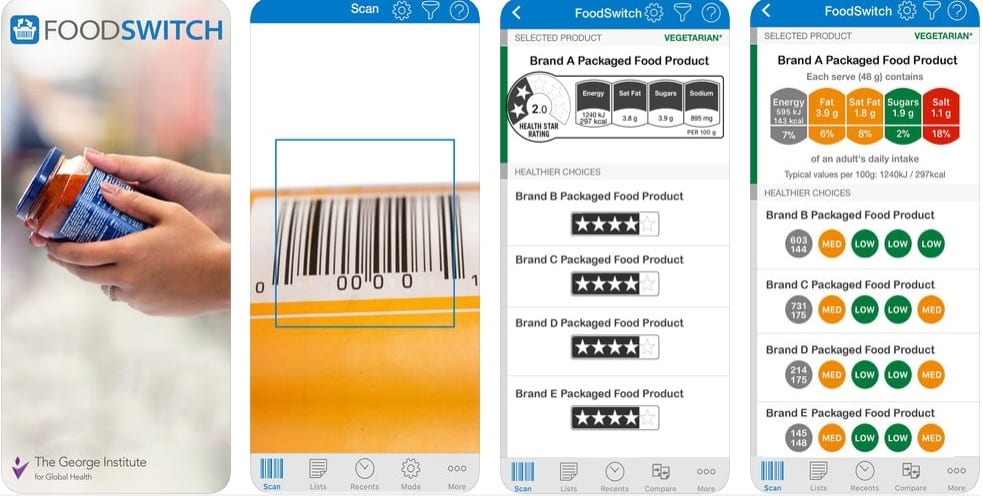 Check also: 11 Great gymnastic apps to help you exercise