If you can not choose the time to go to the gym, you can do exercises at home. Daily performing simple exercises, you will achieve a noticeable result.
We offer a selection of gymnastic applications for the iPhone and Android, with the help of which you can independently do fitness at home, track results and set new goals.
Seven – 7 Minute Workout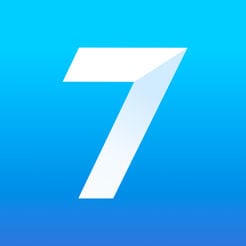 Seven – 7 Minute Workout application is your new personal trainer who, without any sports equipment, help you to become an athletic person in just seven minutes a day for a period of seven months.
Seven-minute workouts at Seven look like a classic. Unless the application itself looks quite original, it has voice accompaniment and several interesting features.
The main advantages of application Seven:
Unlock achievements from beginner to an athlete, bringing variety to your exercises;
Earn rewards and gifts for health;
Set daily reminders or warnings about missed workouts;
Visually monitor your progress on color charts and calendars;
Share your progress with your friends by email, via text message, Twitter or Facebook.
Seven – 7 Minute Workout application contains four groups of exercises which are intended both for a particular part of the body and for the whole organism. There is also a random selection mode that offers exercises from the entire list.
So, press "Start Workout" key and begin your training. Several illustrations of the exercise appear on the screen and the countdown for the start begins. Thirty seconds is allotted for one specific task.
You determine the rate and a number of repetitions yourself, depending on capabilities and needs. After completing the approach, ten seconds are given for a break and the following exercise is shown, which will begin after 3, 2, 1 …
The process continues in such rhythm until the end of all the exercises in the set.
It should also be noted that it is possible to activate an assistant who will prompt and support you in this competition with yourself.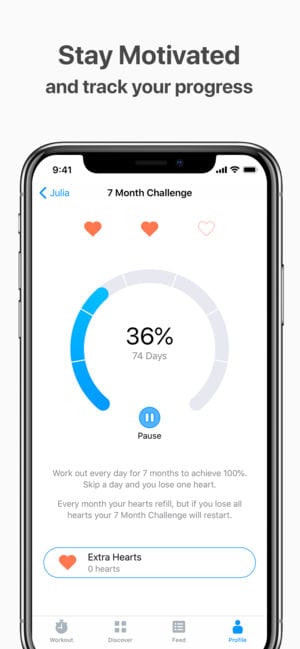 You can view your personal statistics here. It displays the number of completed exercises and training days and also captures all of this in the calendar.
For each missed day when you didn't train with the application, you will lose the heart (you have only three). Having lost them all, progress will be lost. The number of hearts is replenished once a month. It is these hearts that are both a means of motivation and a means of monetizing the application because they can be bought for real money.
In order not to forget about training, you can set notifications. The application itself is free, although it contains in-app purchases. Hearts, additional training complexes, and voice coaches – all this costs money.
Lose Weight in 30 Days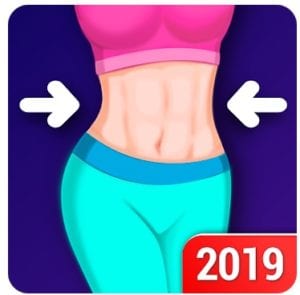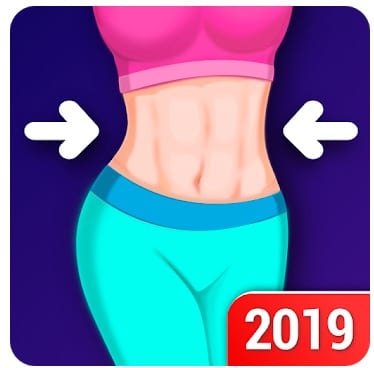 Lose Weight in 30 Days is a fitness app created to help you achieve your goal through daily workouts and a balanced diet.
Using the Lose Weight in 30 Days app is very easy. Just open the app and look at the work plan, which can be fully customized, and the intensity of which can be gradually increased.
Click on a particular day's workout and view a list of different types of exercises that depend on your goals.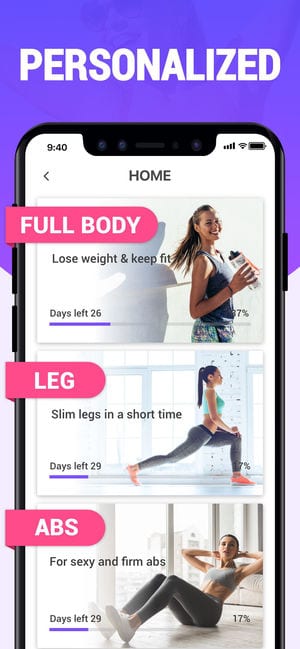 Especially for beginners in the application, there is a special plan for training, consisting of three levels. It contains exercises in the form of video lessons for abdominal muscles, arms, legs, shoulders, buttocks, back.
If you do them correctly, following the instructions, you will see the first result after a few days.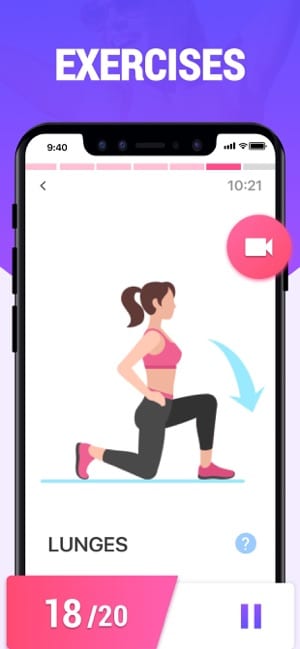 The application has training programs that don't require special equipment and with a gradual increase in the intensity of the exercises. In order to perform them correctly, video and animation are added. Also, you will have a timer that displays the time until the end of the workout.
Your progress will be tracked and presented in the form of graphs. Also, synchronization with Google Fit is available.
Home Workouts Personal Trainer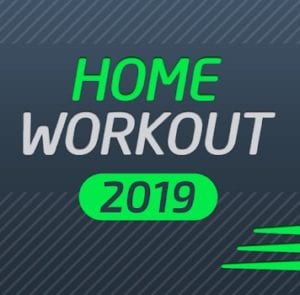 If you want to stay in good shape, be active, lively and have energy and good mood, then the Home Workouts Personal Trainer application will help you with this.
The main functions of the Home Workouts Personal Trainer application:
Daily workouts at home;
Several types of exercises to choose from;
Three levels of fitness: beginner, intermediate and expert;
The presence of male and female workouts;
Weight loss programs;
Many colorful photos and video lessons;
A full description of each exercise;
There is a search by specific muscle group and equipment type;
Save favorite workouts to favorites;
The history of your physical activity;
Easy navigation;
Free access without registration and subscriptions.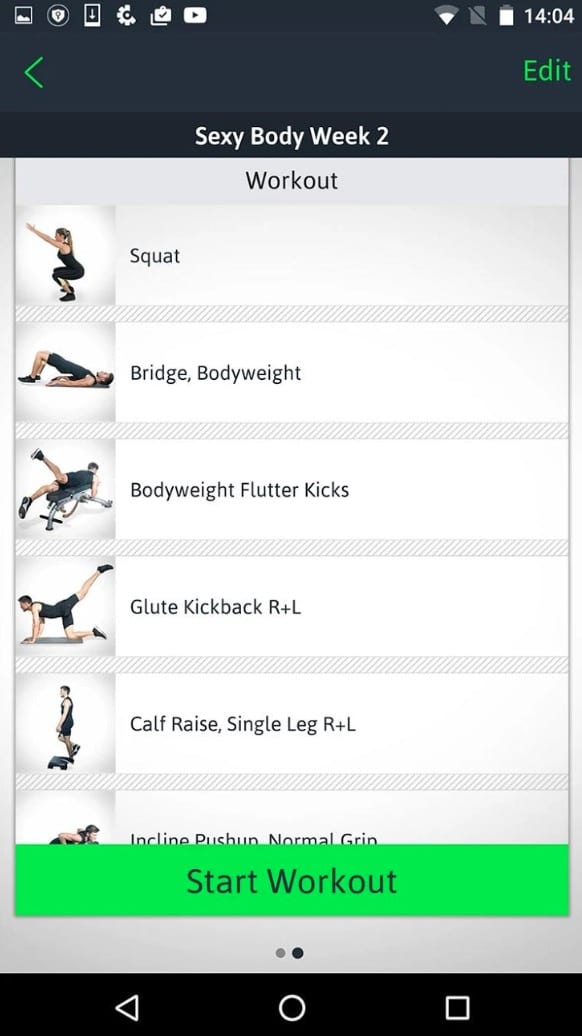 Home Workout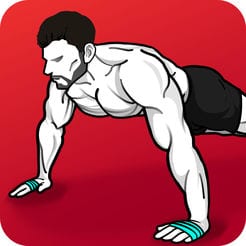 Home Workout – No Equipment – a sports program for training at home without the use of any sports equipment.
The main features of the application:
Training programs;
Automatic recording of training data;
Convenient schedule;
Workout reminders;
Educational videos and animations;
Personal coach.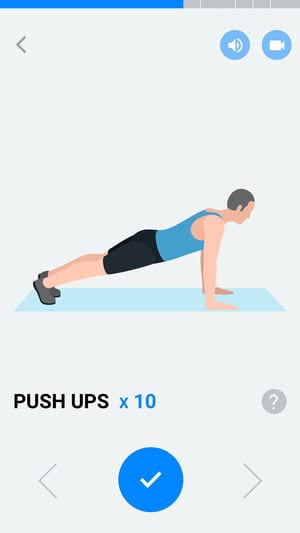 This application is developed by fitness specialists and divided into a number of programs for all muscle groups. With each training line, it allows you to choose a load from a beginner to an already trained athlete.
The work of the application is structured in such a way that by selecting any exercise, you will perform it under the supervision of a virtual assistant, which will allow you to do everything correctly. Animated images with a countdown will allow you to control the entire course of the workout.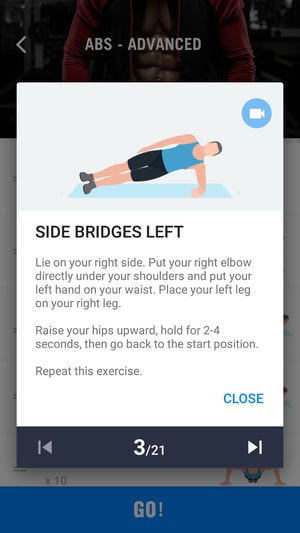 The application will surprise you with a number of exercises that you can do at home without special equipment, just having ordinary household items at hand, and the effect will amaze you. You just have to start.
30 Day Fitness Challenge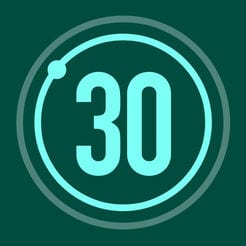 30 Day Fitness Challenge Workout – one of the best apps on Android and iPhone, which will help you perform effective physical exercises without leaving your home.
For each day of the month, you will be given recommendations, following which you will be able to keep yourself in excellent physical shape and maintain perfect health. Training will gradually increase the intensity, taking into account your individual characteristics, as well as the daily work schedule.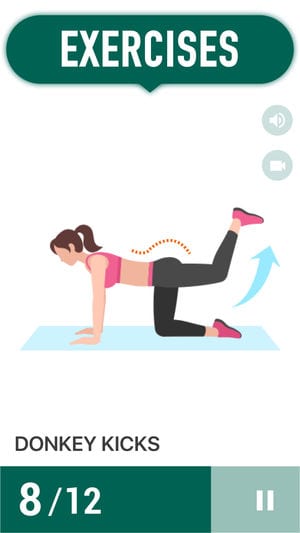 All workouts are divided into categories: for the whole body, for the press, buttocks, legs, and arms. Each of them includes a level for beginners, intermediate and for advanced athletes.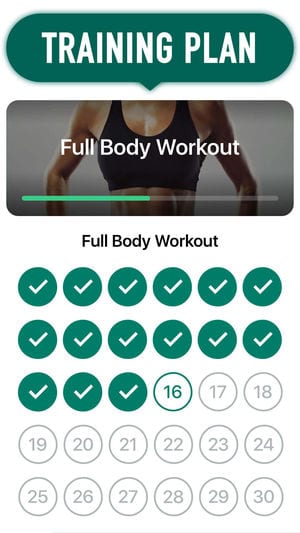 Many of the exercises in this application contain hints that will help with the technique of execution. Also, the program will show the number of approaches and the time of rest.
If you do everything according to the instructions, then within a month you will surely achieve a result.
Female Fitness – Women Workout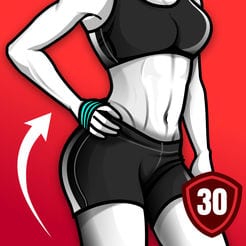 Female Fitness – Women Workout is a virtual fitness trainer which will help with visual advice and maintain motivation at the proper level.
The structure of this extremely useful application offers users who are interested in a good shape and excellent state of health to go through training cycles calculated for thirty days. And each time the level of exercise complexity in cycles will increase – the number of repetitions will increase, but the time for rest will decrease.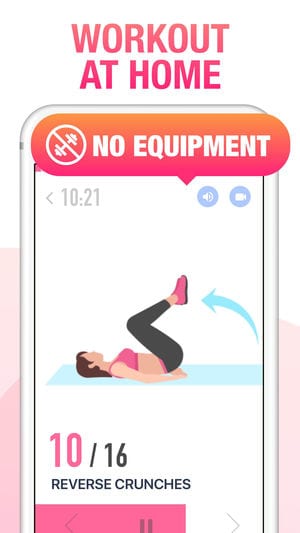 This is the only way to progress and get virtual medals and achievements. In addition to using the visual plan, which demonstrates the correct performance of exercises, the Female Fitness – Women Workout application also helps with voice, counting the rhythm and number of repetitions performed.
With this app, you don't have to spend money on expensive gyms or equipment, you only need a little motivation!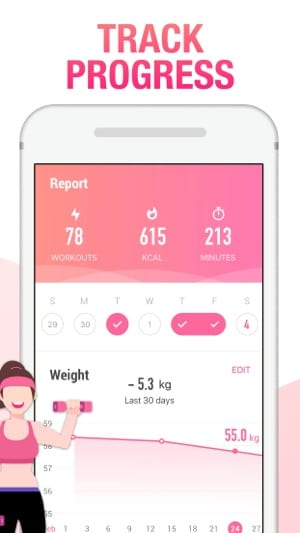 There is also a body mass index calculator, which will help the program to create a competent training plan that takes into account the characteristics of the person. And you will have a timer so that you can see how much time is left until the end of the workout. Finally, you can set a reminder for the time of the next workout.
No additional sports equipment, a minimum of time spent, constant monitoring by a professional mentor – all in one useful Female Fitness – Woman Workout app!
Keep Trainer – Workout Trainer & Fitness Coach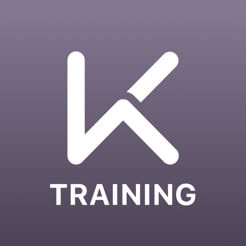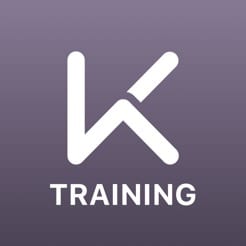 Keep Trainer – Workout Trainer & Fitness Coach – a free application that will improve your physical fitness and improve your health at home.
The application collected more than 400 unique workouts for the formation of an ideal figure. Exercises that help get rid of fat, build muscle, bring the body into shape and just keep fit.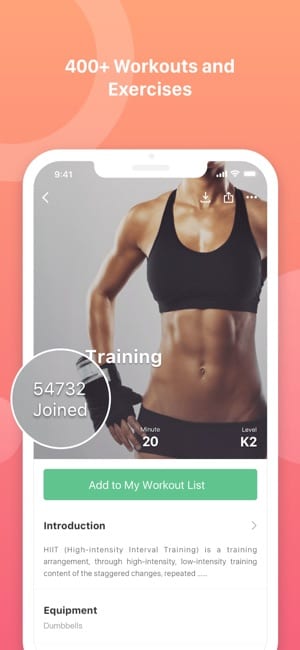 Register in the program, choose a goal and go to do the exercises selected by the parameters of your body.
Start the tutorials, listen carefully to the tips and follow all the instructions to do everything right and achieve maximum efficiency. Earn achievements and find friends by interests. Practice at home completely free and reach your goals.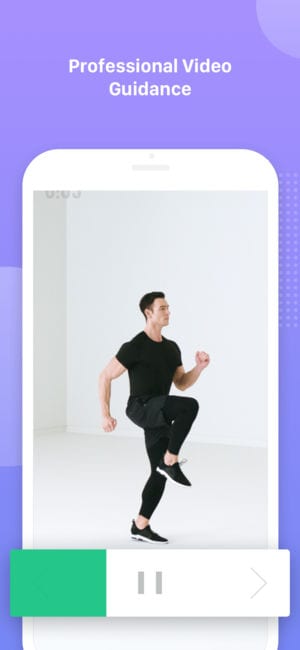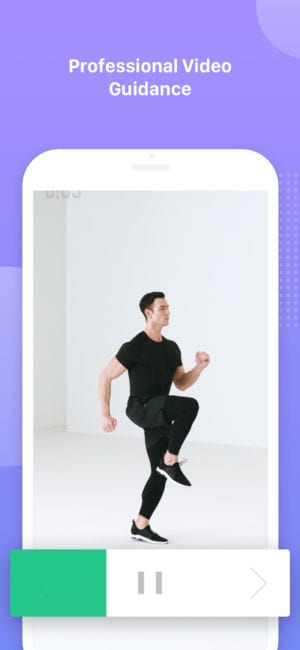 If you are busy working and don't have time to go to the gym, Keep Trainer – Workout Trainer & Fitness Coach is the best choice for you to be fit and healthy.
7 Minute Workout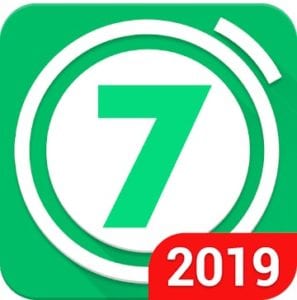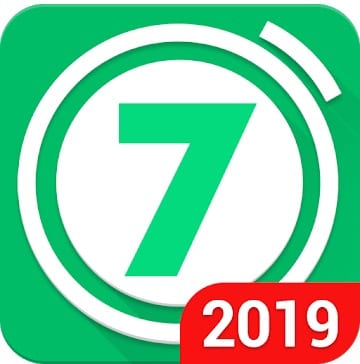 7 Minutes Workout is a useful application for those who want to exercise at least a few minutes a day.
The program is a catalog of popular exercises for the legs, buttocks and the press. In addition, there are several prepared complexes to start practicing right now, while the utility itself will select the necessary exercises.
It is worth noting that each lesson has a detailed description of how and what to do. At the top of the page, GIF-animation is displayed, serving as a visual example. If the user still doesn't understand how to perform the task, then you can watch the video in which everything is shown in detail.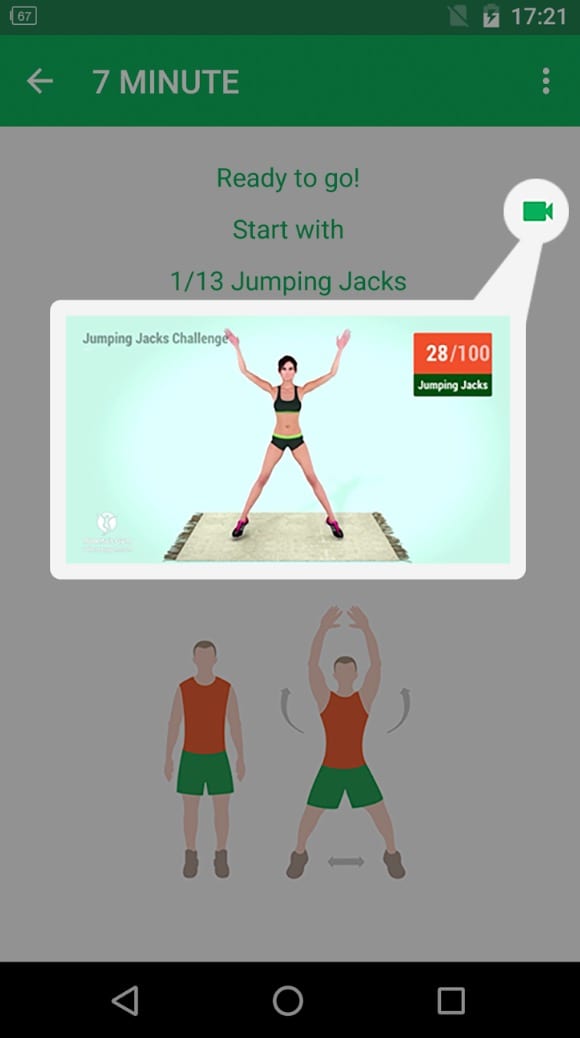 A convenient feature is the ability to add notifications at a scheduled time. In other words, the application itself will remind you that it's time to take seven minutes to complete a small program to keep your body in good shape.
When you start the task, a voice will turn on, which will tell you what time the athlete needs to rest and which approach to perform.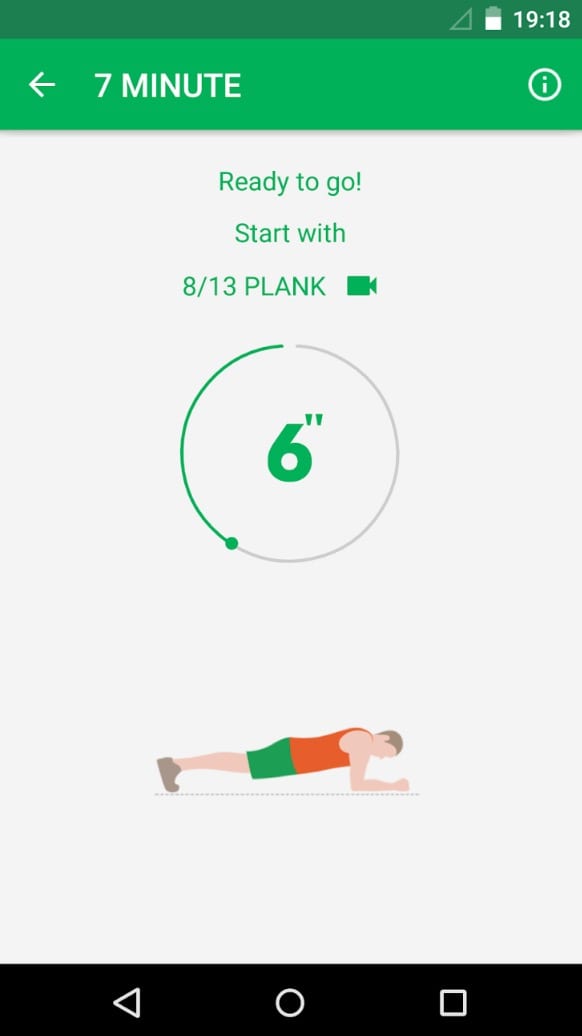 The utility has a nice interface, made in the style of the official design of the Android system – Material Design.
7 Minutes Exercise – an application that will remind the user during the day that it's time to exercise. Convenient navigation and pleasant design will delight.
Home Workout – No Equipment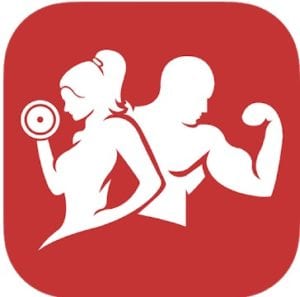 To always stay in good shape and have excellent health, you need at least a few minutes a day training. The application Home Workout – No Equipment is designed for those who want to lose weight and look fresh and healthy.
The main features of the application:
Exercise for 10-15 minutes a day;
Scientifically based training plans for all muscle groups;
Personal trainer;
Exercises to strengthen the muscles of the arm, chest, abs, legs, shoulder, and back;
Fitness complex HIIT for weight loss;
Three levels of difficulty: easy, medium and heavy;
High-quality video tutorials;
Exercise equipment is not required.