You're most likely tired of the melody you hear on your phone every day and the message alert signal. If so, you can get some new ringtones and notification tones for your device.
In this article, we have collected some of the popular and best funny ringtone download apps. These apps will allow you to download new ringtones for free, or make your own using music stored on your phone.
1. Funny ringtones Fun for mobile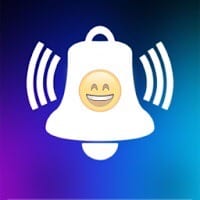 Funny ringtones Fun for mobile is one of the most popular applications for downloading and installing ringtones.
It boasts a base with over two million ringtones and sounds. It also boasts frequent updates, a ringtone editor and many other features.
The ability to download free ringtones is incredibly pleasing. Near-realistic scores that highlight particularly remarkable tracks are also enjoyable.
If you click on a track for a long time, the program will display information about this track.
Most of the screen is occupied by the image of the sound wave of the track, which has two sliders: left and right. The left slider points at the start of your future ringtone, and the right at the end of your future ringtone.
The Ringtone Database is updated every day, so users can always find something new in the app Funny ringtones Fun for mobile.
The collection contains the newest hits and old popular tracks of different genres.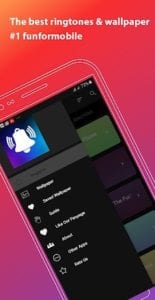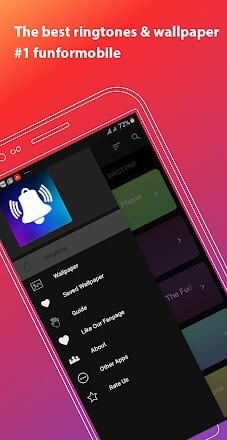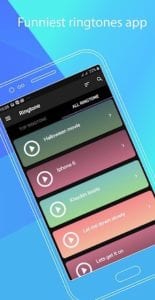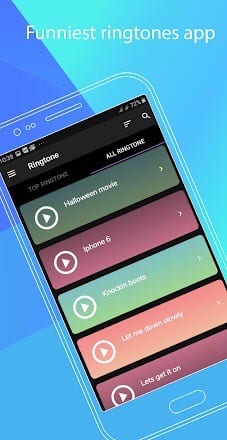 The application Funny ringtones Fun for mobile has a very comfortable interface.
You may also like: 7 Best apps for soundboards (Android & iOS)
2. Good Ringtones Studio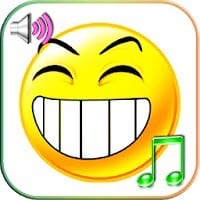 Good Ringtones Studio is another application with ringtones. It also has wallpaper.
The program has a large catalog of notification sounds and ringtones.
The app Good Ringtones Studio also has a simple design, worthy of search and the possibility of your favorites list. The application is absolutely free.
A weekly collection of ringtones is a nice bonus for the users of the application Good Ringtones Studio.
You don't need to search for tracks, you can just go to the right collection. Collections can be thematic or dedicated to one artist or group.
Ringtones are also distributed by genres. This makes it much easier to find the right track. The catalog contains both traditionally popular genres and less common ones.
The collection also contains 10,000 wallpapers. They have sorted out on categories "Abstractions", "Animals", "Space" and so on.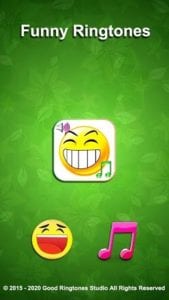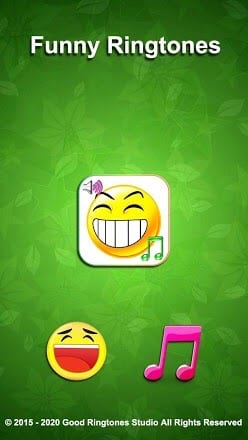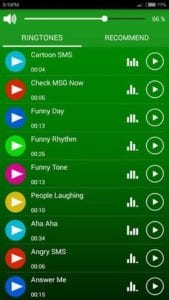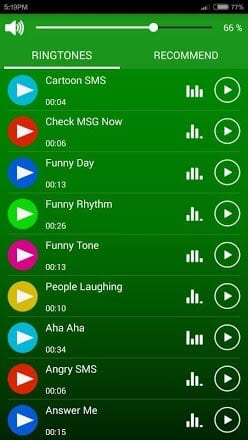 To establish a new screen saver on the phone it is possible by means of only one button.
3. Funny Ringtones
Funny Ringtones is one of the classic ringtone applications.
You upload a song, cut out the part you want and then save it. That's all the app does. Fortunately, it does it pretty well.
The app Funny Ringtones is completely free with no built-in purchases or advertising. It also supports the most popular music file types.
The app Funny Ringtones is a kind of Internet ringtone manager in a variety of shapes and colors.
Besides, it is a tool for cutting ringtones from songs installed on your smartphone or offered by the app Funny Ringtones. There are quite a few selections and genres.
And individual files can be put on the ringtone as well as on notifications. The application Funny Ringtones understands its audience – people who are dynamic and active.
Thus, in a separate window, it also has a small wallpaper manager for your smartphone.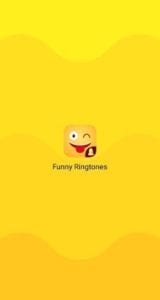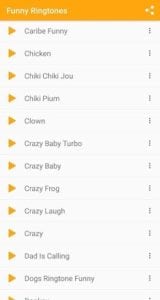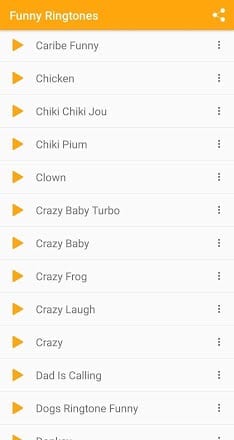 They are broken down by themes, quite colorful and quick to install.
4. Funny Ringtones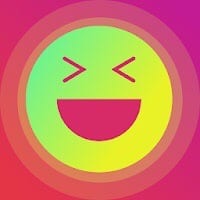 Funny Ringtones is another application for creating ringtones. You upload a sound file, cut out what you want, and save it.
The application Funny Ringtones also supports most file types including MP3, WAV, AAC, AMR, and some others.
On the whole, it works very well. The application Funny Ringtones is free without internal purchases and advertising.
There are 5 buttons under the sound wave. The +/- buttons scale the sound wave depending on whether you press plus or minus.
Once you have adjusted the sliders correctly, press Play. Then check where the ringtone starts and where it ends. You can adjust the sliders correctly using the "Left" and "Right" buttons.
They move the active slider slightly to the side you need. An amazing feature of this application is recording a track from the recorder.
A very convenient feature is to adjust the ringtone volume at the beginning and end. The Fade slider handles this function.
If the slider is at the smallest, your ringtone will start abruptly and can scare people around you.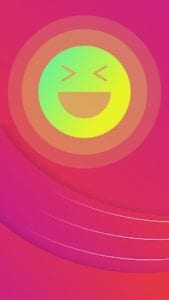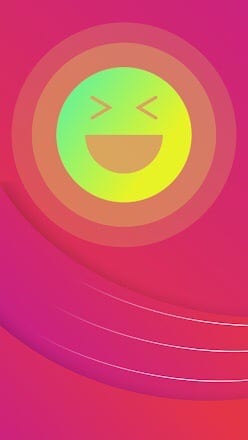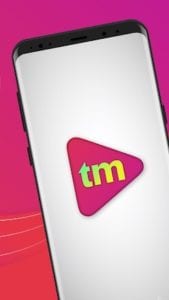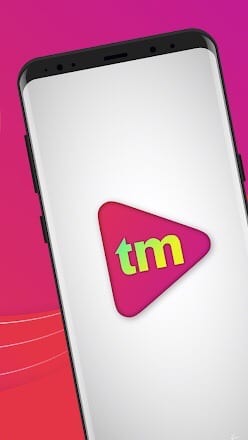 If you set it to the largest, the ringtone volume will increase gradually.
5. Funny Ringtones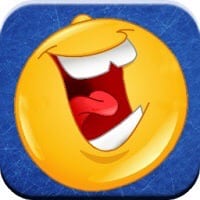 Funny Ringtones is also one of the most popular applications with free ringtones.
It contains a huge number of melodies from different genres and types. You will also find great wallpapers in the app Funny Ringtones.
It's a great app for downloading new ringtones and sounds for notifications. The app Funny Ringtones is completely free and has no annoying advertising.
Here the ringtones are sorted according to their musical destinations. They are also grouped into categories such as favorites, fresh and popular.
It is worth noting that this app is more suitable for those who are looking for a ringtone, not a new musical hit.
In addition to the tab with ringtones, the app Funny Ringtones has a separate menu item with shorter sounds.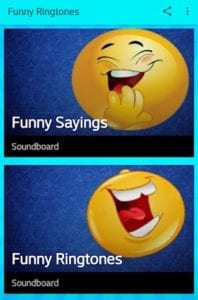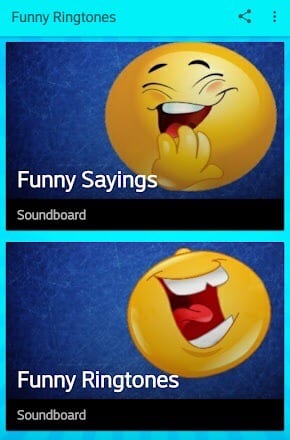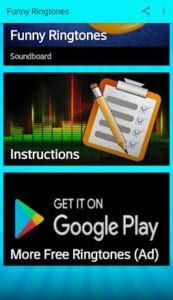 Besides, here you can find beautiful wallpaper for your smartphone, including live ones.
6. Funny Cute Ringtones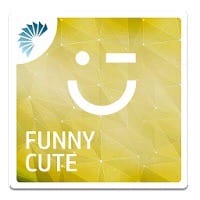 The Funny Cute Ringtones application solves two tasks at once.
It provides you with fresh wallpapers and melodies. With the wallpaper is simple, because the system allows you to set as background any file in JPG or PNG.
To add your own ringtone or notification signal you need to go through all the stages of import of music.
Wallpapers. The section contains many pictures for every taste. There is filtering by best, popular, last and category.
For example, abstract, design, music and much more. There is also a search in this application. Caught the attention of the picture can be rated good or bad.
You can also look at its card with a detailed description, use the sharing menu or download.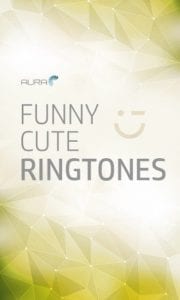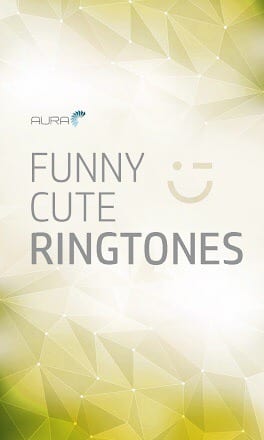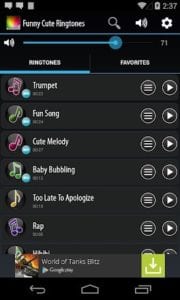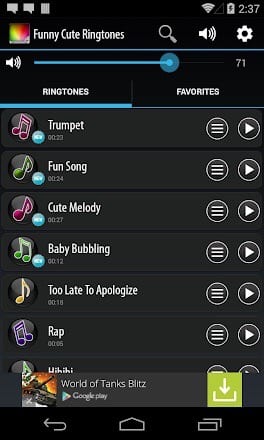 In the latter case, the file will appear in a separate album gallery, and at the same time in "Film".
7. Funny Ringtones In ONE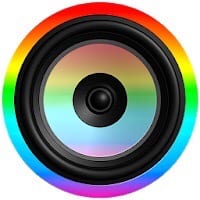 The Funny Ringtones In ONE application offers a unique tool for cutting tracks by users.
Just two clicks to state the beginning and end of the melody, and the ringtone is ready. You can adjust the intensity of the sound with just two buttons.
A simple interface makes creating ringtones intuitive. The user can select a slice track from the application's database or from their phone.
The app Funny Ringtones In ONE also contains a database of 2,000,000 ringtones. An authorized user can install any of them on his mobile phone in two clicks.
A smart search engine can help you find the track you need by song title or artist. A user-friendly interface and an eye-catching design make the application easy to use.
The application Funny Ringtones In ONE offers the most popular and current ringtones on the first page. Registered users can save their ringtones and share them with friends.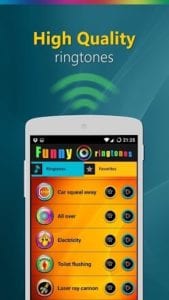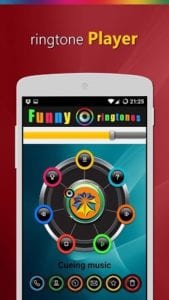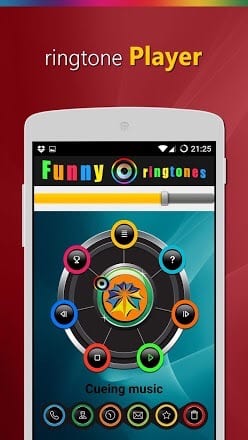 You can do this via email or social networking. To do this, log in to the application settings.
8. Free Ringtones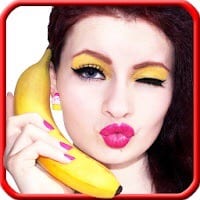 The Free Ringtones application is an alternative for those looking for a new popular song.
Here you can already find the music of different genres, already sliced to the best moments.
If you still can't find anything suitable for you, then the "Create ringtone" tab will help you.
Here you can choose a music track from those already stored on your device and cut out the right moment.
You can also create your own ringtones. Not only can the app Free Ringtones recognize more different sounds on your device.
But it also has a manual search function. And the search is available not only on your device but also online.
Once you have found and downloaded the song you want, it will appear in the "Downloaded" tab. From here you can start slicing.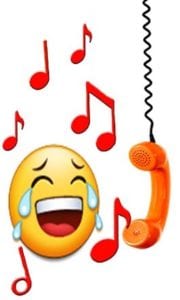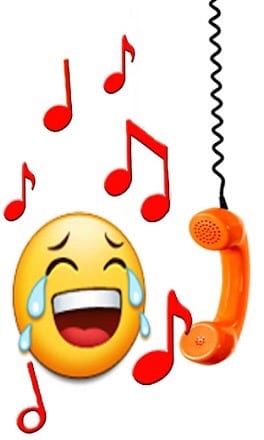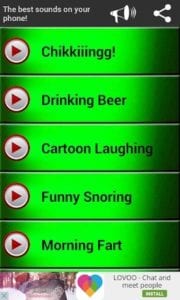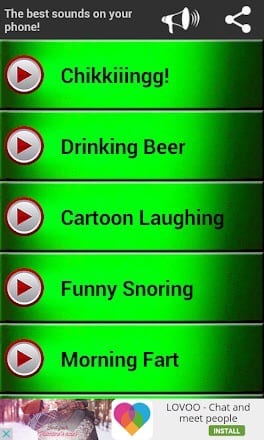 Once you have saved the finished slice, you need to check the events to which you want to assign it.
9. Funny Ringtones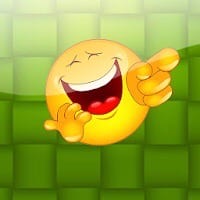 Funny Ringtones is a free app for downloading ringtones to your mobile device.
Here you can also create your own ringtones, message notifications, and even alarms.
You can listen to each ringtone before setting it as a ringtone or other notification.
You can download and sort the ringtones by folder right inside the app Funny Ringtones. You can edit and crop all the audio files as you like.
So, you can set not the whole ringtone, but only your favorite part of the music track.
Cutting a melody is easy. To do this, you need to open the editor built into this application. Then click on the start and endpoint of a piece of the music track.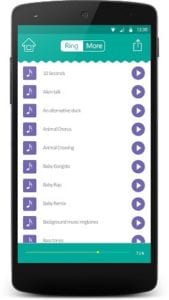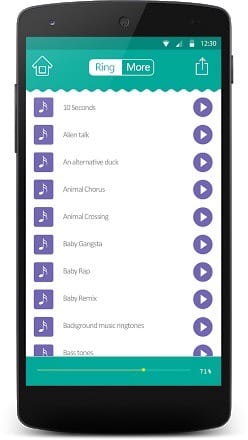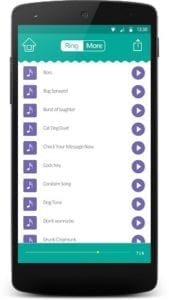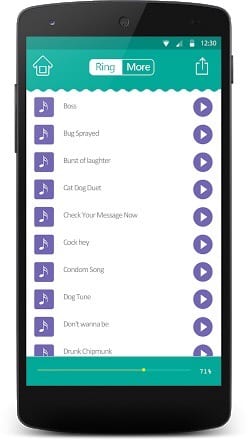 You can set a different melody for each contact.
10. Funny Ringtones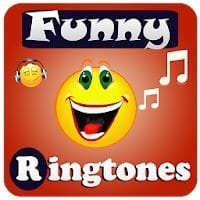 Funny Ringtones is one of the best applications for creating music ringtones.
It is a quite practical and handy tool, which has many useful functions. Here you can create an excerpt from your favorite music track.
Create lots of unique ringtones that will only ring on your phone.
You can also set these ringtones as alarms or notifications of new messages.
The app Funny Ringtones has an intuitive interface, where all the necessary functions are available.
Choose your favorite track and cut the best moment you like. You can do this with milliseconds accuracy.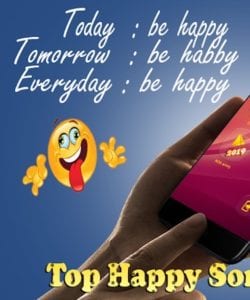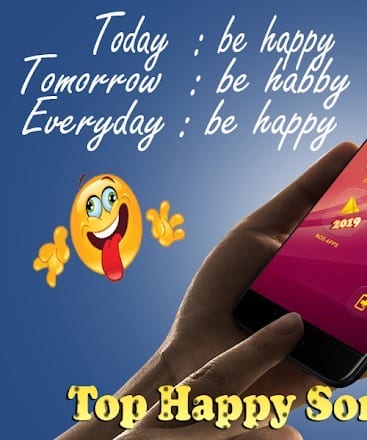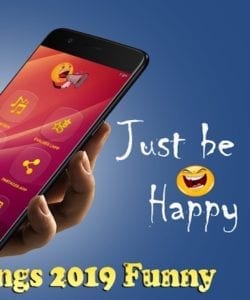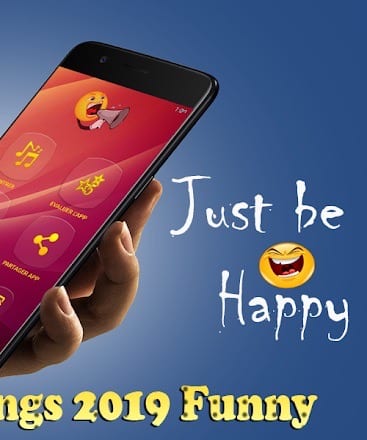 It's a free app that works without any restrictions. Plus, it doesn't contain annoying ads and doesn't need built-in purchases.
11. Funny Sayings Ringtones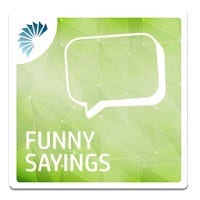 The Funny Sayings Ringtones application is intended for those who love the most unusual things.
The new sound for notifications here you just have to print, express, so to speak, in words.
English, Spanish, French, German and Italian is available for "literary and musical" creation.
There are also two types of hieroglyphs available, probably representing Korean and Chinese. You can adjust the repetition step of a phrase and its pronunciation speed.
You can also use any music track from your mobile device library. Cut back your favorite part of your music.
Use the result as a ringtone for calls and messages. You can also share the result with your friends.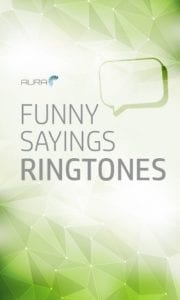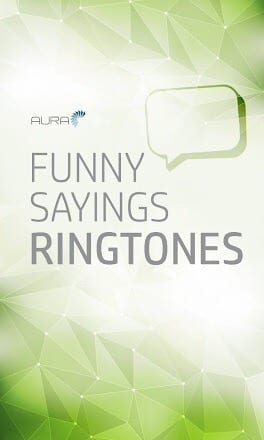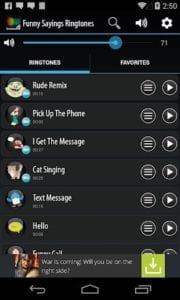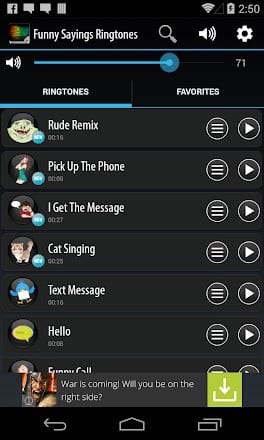 You can do this with emails, social networks, and instant messengers. To do this, log in to the settings of this application.
12. Popular Funny Ringtones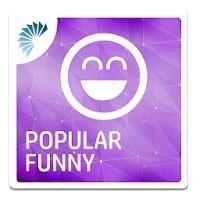 The Popular Funny Ringtones app will allow you to download any ringtones to your mobile device absolutely free.
Set them as a ringtone, alarm or notification. With it, you can create any audio and video files. With just a few steps, you can convert files to the formats supported by any smartphone.
The application Popular Funny Ringtones has many features:
you can import audio tracks from video
makes it possible to create melodies from video clips and music videos
audio can be imported
sound effects and much more
The application Popular Funny Ringtones displays an audio track from which you can create a music file. Cut out any segment of a melody, change its size and length.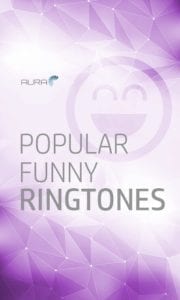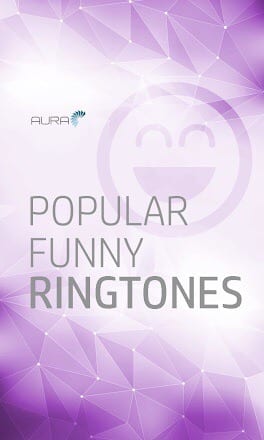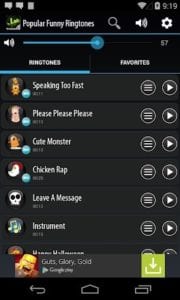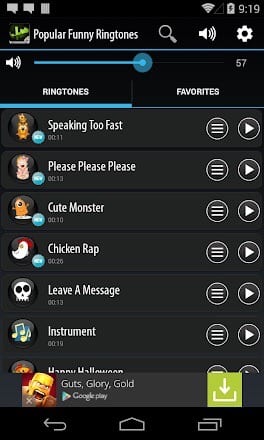 You can also adjust the volume and add fading or rising sound effects to the melody.
13. Fun ringtones – Funny sounds
With the Fun ringtones – Funny sounds app, you can create your own unique ringtones and download ready-made songs.
You can set them as rings, alarms, or even messages and notification tones. Once you've downloaded your ready ringtones, you can change them as you like.
You can cut the music track to the exact second you want. The process is simple and straightforward, even for a newbie.
You need to open the section for editing the downloaded ringtones and select the one you want. Then move the special pointers on the timeline to select a piece of music track you like.
The finished result will then be saved in the app's gallery.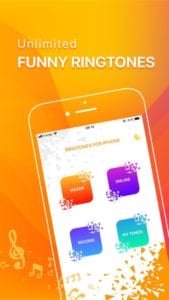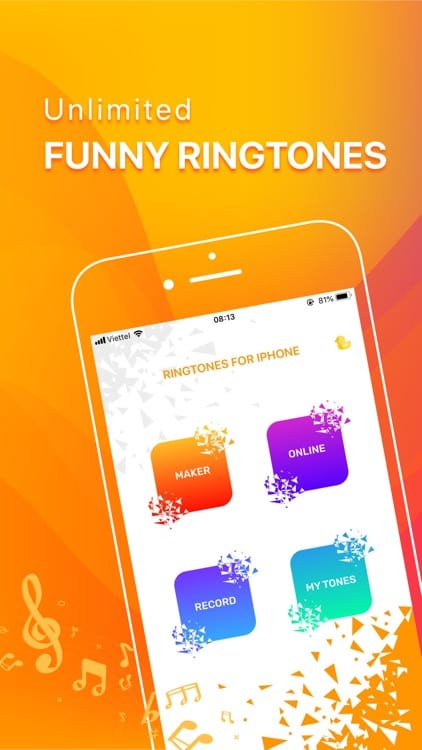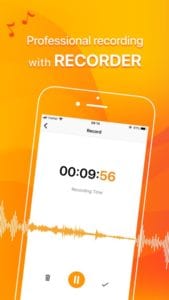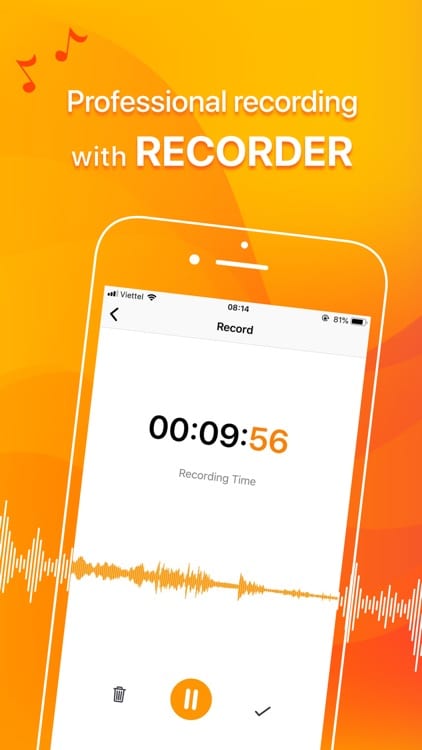 You can share it with friends via social networking.


You may also like: 13 Best address book apps for Android & iOS