If you're someone who believes in the power of the stars and the universe, we've got something for you. Get ready to connect with professional astrologers and uncover what the stars have scheduled for you!
No need to leave the comfort of your own home when you can now conveniently connect with astrologists anytime, anywhere. That's why we've made the list of the best astrology chat apps to talk with astrologers.
These apps offer a wide range of services, from personalized horoscopes and natal charts to in-depth life analyses. And no matter your zodiac sign, there's an expert who can guide you through your cosmic journey. Let's dive in and bring a little bit of magic into your life!
1. Astrotalk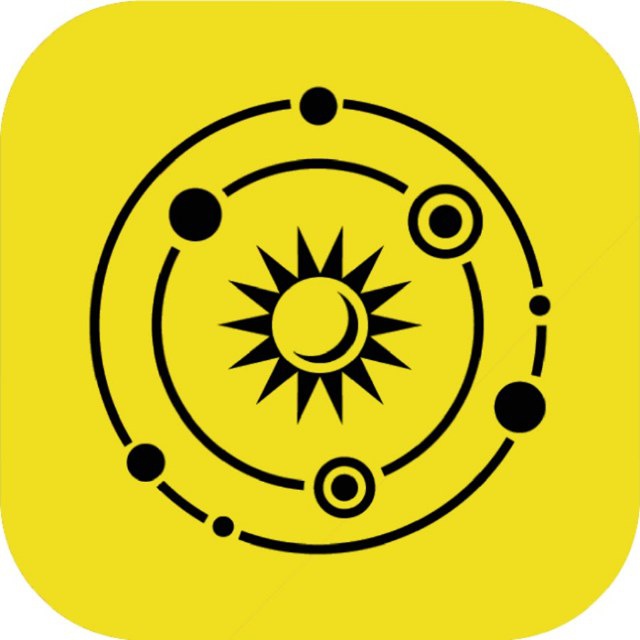 This is more than just an astrology app. It's like having a full team of expert astrologers right in your pocket! This app covers it all: from Vedic to Western astrology, Lal Kitab, and tarot reading. Whatever your interests are, the app has smth to offer.
The best thing about this one is that it lets you have live consultations with professional specialists. It takes minimal effort to book a consultation, and you can also use a chat to text with them if needed. In most cases, you can get the solutions to your burning questions almost instantly, as there are multiple people ready to answer here.
You'll get to pick from a vast scope of specialists and read the reviews of real users with them. There are all kinds of specialists there, including the ones that practice palmistry readings. But that app is not just about live sessions. You can use it to get free horoscopes daily, weekly, or even yearly. And if you're into matching your Kundli with your significant other, there's a free service to use for that too!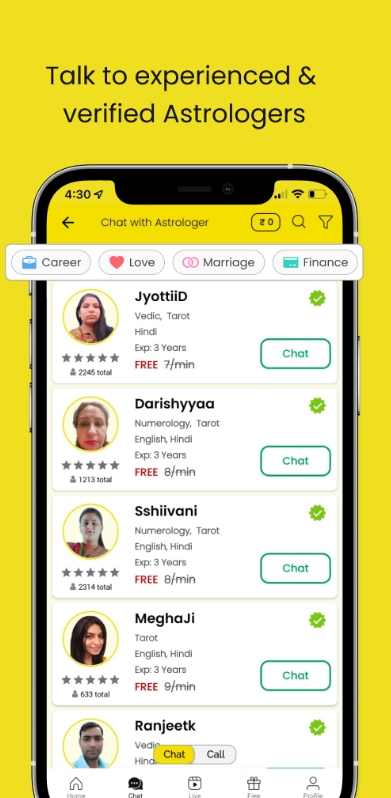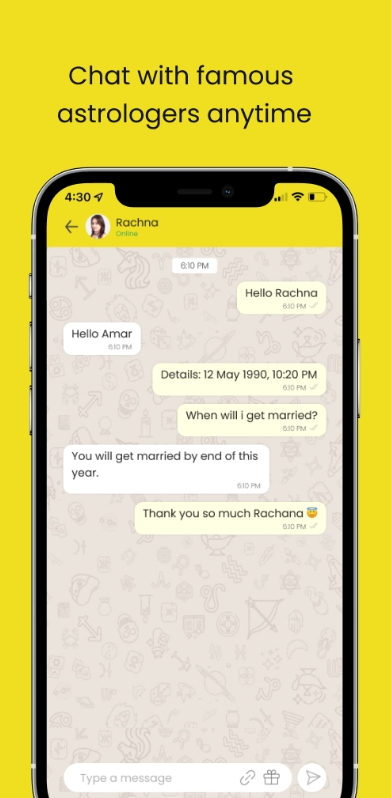 You may also like: 13 Best Palm Reading Apps
2. AstroSage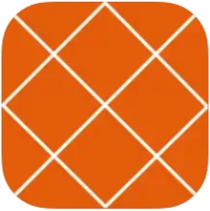 It's a simple app that lets you connect to top astrologists with no effort. The app covers multiple specialists with real user ratings and comments for you to go through. You'll get to set up personal consultations with multiple specialists to get all kinds of insights needed.
You can specify what kind of astrologist you're looking for and point out all the requests at once. The sessions get booked quickly, and in most cases, you'll be able to get your answers right away. Additionally, the personalized horoscope feature is a major win. You'll get to check on your moon sign horoscope as well as store thousands of these to view at any time.
The app offers both North and South Indian chart styles, and it's always great to have a variety of options and preferences when it comes to astrology. But the fun doesn't stop there! You can actually use this app to take astrology lessons and watch tutorials to get into the basics. Even if you're a complete newbie when it comes to astrology, the app's text and video lessons will be incredibly helpful in getting you into it.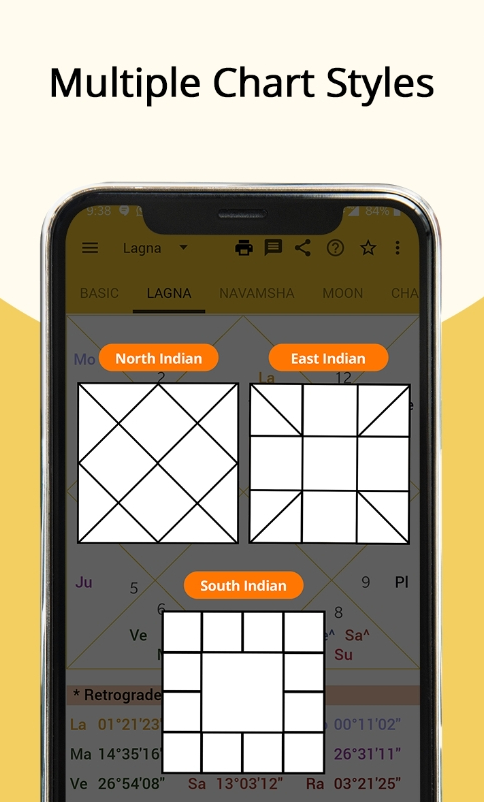 3. TalktoAstro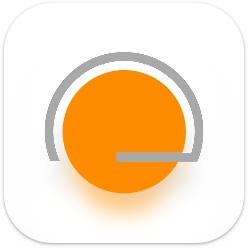 This app is here to give guidance regarding your life journey. There are numerous bases for picking this app among the other ones. First and foremost, the horoscope analysis is truly top-notch. Plus, the app covers tons of professional astrology specialists you can chat with quickly and on the go.
All astrologers specialize in diverse things, and you'll get to view verified reviews for other users to avoid unpleasant surprises. The specialists will give you the advice you need to tackle any obstacles on your path, and you can filter them up based on the assistance you're searching for.
In most cases, you can chat with specialists via both text and video chat, so just pick the one you feel comfortable with. The app experts can analyze and match your Kundli to help you find the best partner for your life's journey. But what if you don't have your exact birth time? Well, there's actually a special solution for that too: just log the astrologists of your major life events, and they will figure it out for you.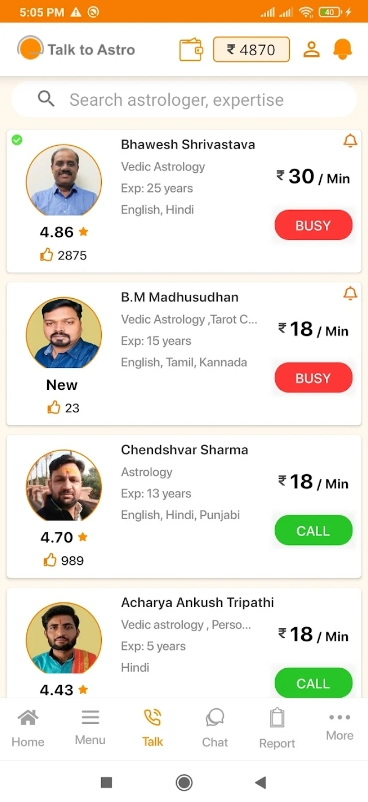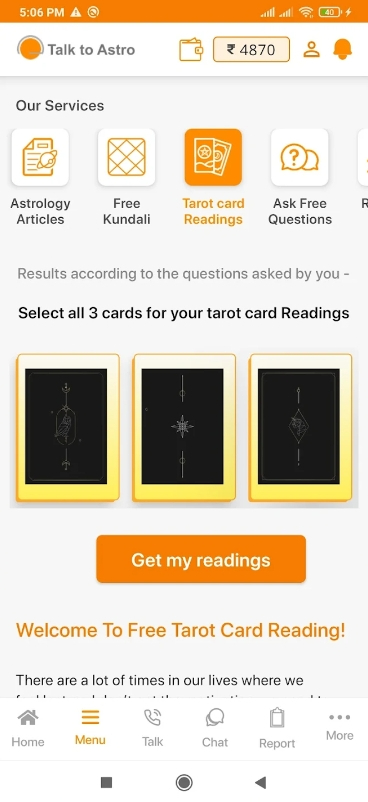 4. InstaAstro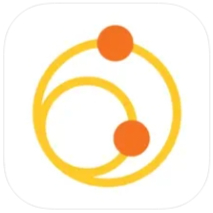 If you're on the search for an accurate and reliable astrology app, this is the one to go for. It's a real treat for everyone who is into astrology but doesn't have enough time to go to a real-life offline session. The app has everything an astrology lover could ask for, including Vedic, horoscope updates, and even free Kundli readings.
It lets you explore deeper aspects of astrology with features like palmistry, numerology, and oracle readings. One of the best things about this app is the ability to chat with astrologers online or get a video call with them. It's perfect if you need to figure something out as quickly as possible, as you can book a consultation and make it happen within mins.
There are specialists for all kinds of astrology assistance, including tarot readers and numerologists, so you can get personalized predictions and advice based on your unique birth chart. And if you're into spiritual practices like angel healing and Vastu Shastra, the app offers these services as well. You can even track Panchang, the Hindu calendar, to stay related to meaningful celestial events and auspicious days.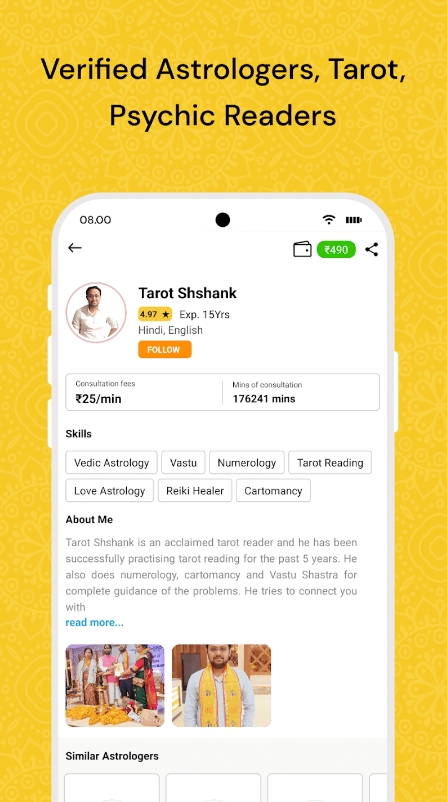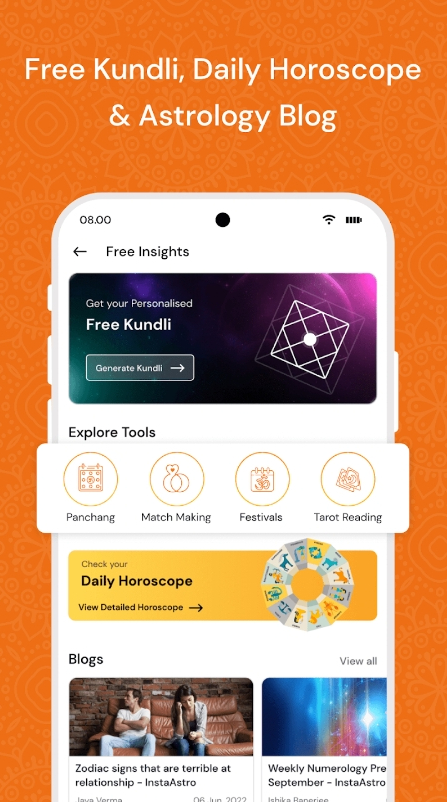 5. Astroyogi
That's an astrology service that has been around for a while. It has been people since 2001, and it's not hard to see why it's become such a trusted resource for those seeking astrological guidance. First of all, the range of experts available on the app is truly impressive. Whether you're looking to consult with an astrologer, numerologist, or tarot card reader, there's a specialist to cover your needs.
Plus, the consultations start as low as possible when it comes to prices (like half a dollar per minute, really), so you don't have to break the bank to get in touch with an expert. Herewith, you'll get to rate and review the astrologers you talk to. This is such a helpful tool for anyone who's new to the app, as it lets you see what other users have thought of each individual astrologer's skills and communication style.
And if you're not satisfied with your consultation, the app covers a guarantee, which is pleasant. But what about the actual astrological guidance on offer? You can get insights for any question under the sun. Whether you're seeking guidance on finances, love life, career, or any other area of life, you'll be able to get a nuanced perspective that takes all the relevant factors into account.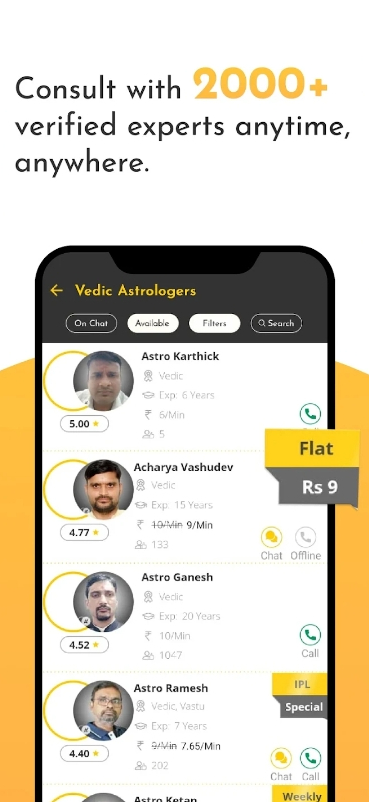 Check also: 9 Best Dream Meaning Apps
6. AstroswamiG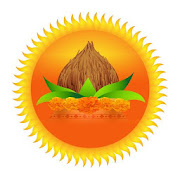 That's a reliable astrology portal with a wide range of services. Sooth to say, it's one of the most user-friendly apps you may come across, and it's loaded with features that give you an authentic astrological experience. The app is all about versatility. Whether you're into Vedic, tarot reading, numerology, Feng Shui, or Vaastu, this one has got you covered.
Plus, the app offers the best prices compared to other similar platforms, making it accessible to everyone. The app lets you chat with top-tier astrologists online, from anywhere in the world, at any time. The prices start very low, and you can talk to an expert astrologer without breaking the bank.
You can also chat with the specialists without making a call, which is great if you just need quick advice on smth. And if you're not happy with the consultation or the advice is given, they've got a money-back warranty! Yeah, you may not need it, but this policy is here to give you more confidence in the services and make sure you're always satisfied with results.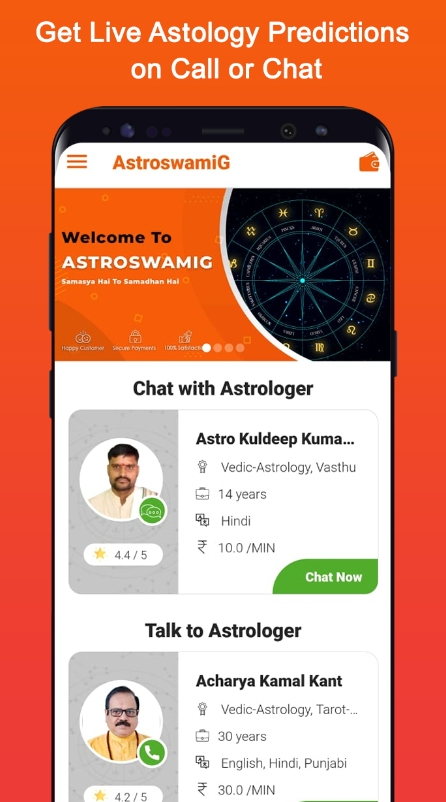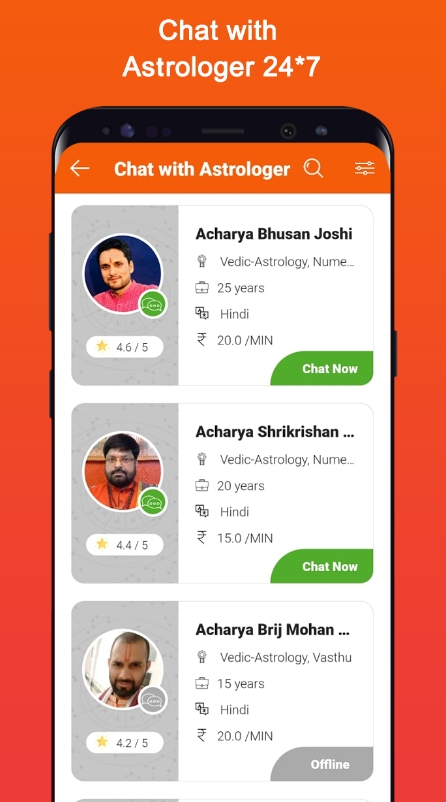 7. Live Chat / Talk to Astrologer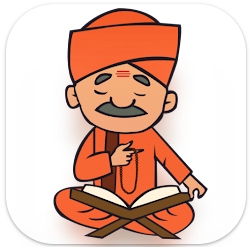 As you may guess by the name, this app is here to let you connect with astrologists as quickly as possible. If you'll ever find yourself lost and unsure about what the future had in store for you, this app is here to help. It lets you book live astrology sessions with top specialists from around the world.
You'll be able to chat with actual astrologers and get personalized predictions about your future. There are plenty of specialists that work with different astrology methods, so there's smth for everyone. You may rather specify what kind of consultation you're seeking or go for a random one if you're a newbie.
Above that, the app is able to generate a map of the stars and planets at the moment of your birth. With this, you can learn about the position of the planets and how they affect your life. It's like unlocking secrets that were previously hidden from you. Oh, and let's not forget about compatibility analysis! This is ideal for anyone who's searching for love.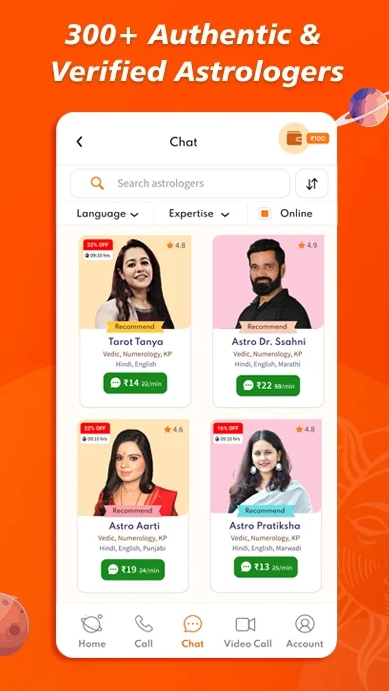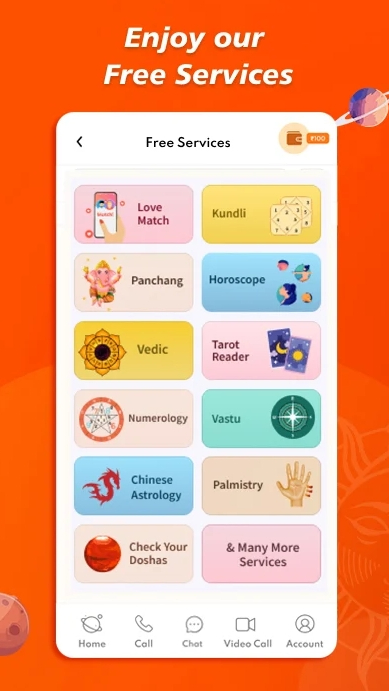 8. Anytime Astro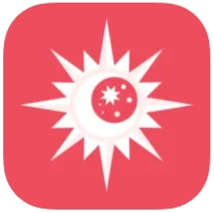 This app will bring the best of Vedic astrology right to your fingertips. It lets you have life-changing sessions with the top astrologers to answer all your questions. And the best thing is, you can read the comments of real users to make sure you're picking the right specialist.
The fact that you can get instant solutions to your issues through interactive sessions is simply amazing. It's like having your own personal astrologer on speed dial! Plus, the fact that the app offers free chat and call consultations with top astrologers is a total bonus. The app also has a personalized dashboard with recs founded on your horoscope that adds a personal touch to the experience.
You'll be pleasantly surprised by the variety of services delivered by this app. You can talk to an astrologer about anything that's on your mind, get free Kundli matchmaking assistance, and even access daily, monthly, and yearly horoscopes. The app also offers other services like palmistry, numerology, tarot, and psychic reading. It's like a one-stop solution for all your needs!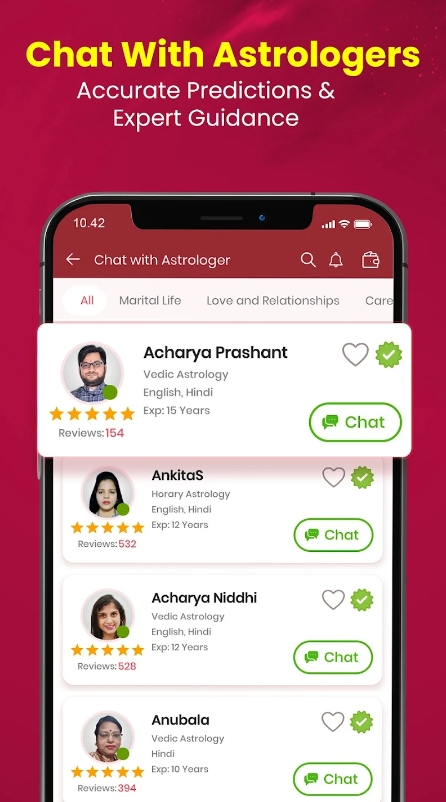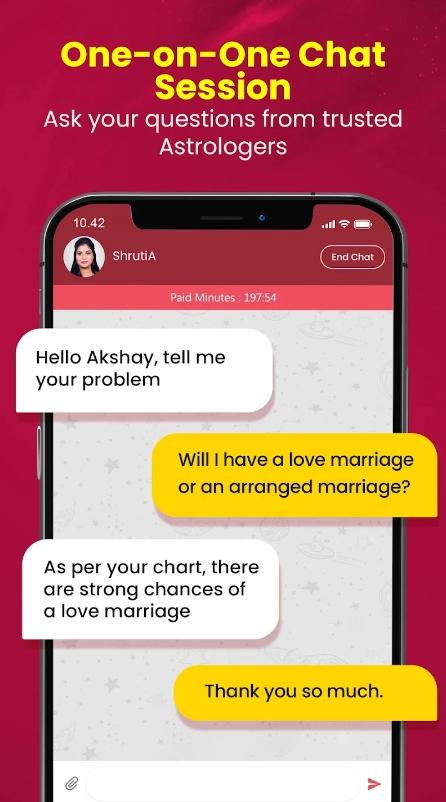 You may also check: 7 Best Tarot Reading Apps
9. Yodha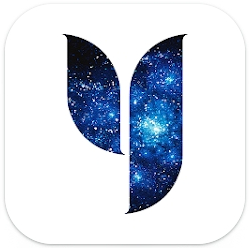 And lastly, there's an app that lets you stay connected to the top astrology specialists all the tie. The app provides a bunch of services, so there's smth for everyone. All the services use your personal info, so the insights are tailored just for you.
For instance, there's a spot-on birth chart that is founded on your unique date and place of birth. Along with that, the app covers all kinds of horoscopes you may think of. All the horoscopes are highly informative and personalized, so it's not just a random text that can apply to anyone.
Above that, the app covers a team of professional astrologists ready to offer personal guidance. They're all genuine and professional, with a wealth of experience at their fingertips. You can reach them via chat or get a video call, it's up to you. Astrologists specialize in various practices and are able to give advice and insights on any matter, big or small. It's like having a personal guru in your pocket.