Are you a singing enthusiast? Are constantly looking for new cool apps to express your passion? Then Wurrly is your next choice. This is an excellent karaoke app that will keep you entertained for hours and hours.
Here you will find all your favorite songs in any style you want – pop, R'n'B, rock, blues, jazz, rap, heavy metal and this is not even the full list.
You may also like: 10 Best DJ mixing apps for Android & iOS
First of all, this app has an extremely user-friendly interface and easy to use for everyone. What you need to do is simply to open the app, then find the song you want, record a video or audio and then edit it in the way you want.
It is important to mention here that the possibilities for editing are more than wide and you can express yourself in any way.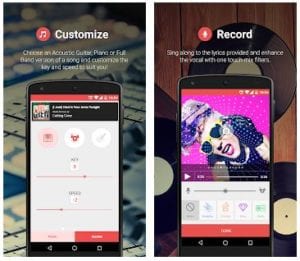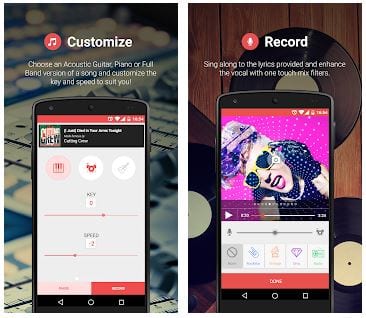 Set up appropriate speed, tone, and musical tools. Select acoustic guitar, piano, or full band backing tracks. What is more, you can layer different filters and effects to make your recording more eye-catching.
Another essential feature of Wurrly is that its base of songs is getting updated constantly. If you know that your favorite artist has released a song a couple of days ago – be sure that you will see a karaoke for this in the next few days on Wurrly.
And why sing alone? You can easily share a song on Wurrly with somebody else! One-click, and you can share your creative work on such social networks as Facebook, Twitter, or send your songs directly via SMS or e-mail. You can also choose if you want to make a record private on your account or public – thus your cover might get popular!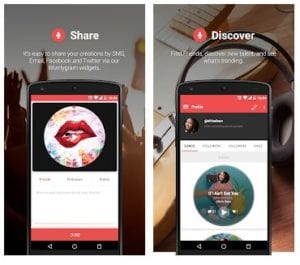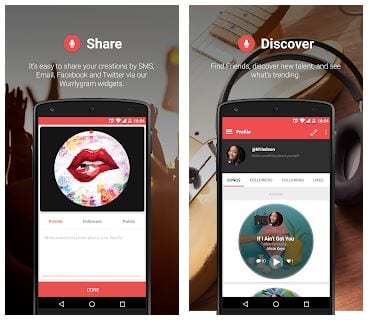 Moreover, when you go to the main page of the app you can see which songs and artists are trending right now – explore new voices and music. You can choose any song and then adjust it to your personal taste and possibilities – you can make the key higher or lower, add sound effects, etc.
Plus, Wurrly is that kind of a karaoke app that is both good to use when it comes to totally free and with the Premium version. Just know that in the Premium version you will find more filters and editing tools. By the way, those filters which are available in the Premium version sound just awesome!
You may also like: 13 Best apps to slow down music on Android & iOS
Without any doubt, Wurrly is definitely one of the best karaoke apps on the market with tons of additional features that will allow you to create an authentic singing video displaying your personality. It is super simple in usage and it has a logical structure – thus, you can enjoy singing with the help of the best technologies!