Now is the time to review some applications for transforming text to speech. Several categories of people will find these tools especially vital. First of all, people aimed at multitasking can definitely benefit from text-to-speech apps. Thus, while doing something as a matter of routine, it will be a good idea to get familiar with any textual information converted into speech.
Apart from this, visually impaired people are referred to these groups as well. Facing difficulties in receiving any textual information, they need an assistant capable of instant converting text to speech.
Besides two major categories, there are other ones to which you may belong to. One way or another, such a tool will be indispensable for you.
To obtain it, you will just need to install one of the apps below. Follow the links to find an application on the App Store or Google Play to make your life more comfortable.
1. Narrator's Voice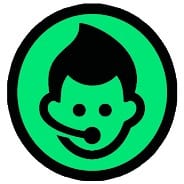 The leader in our review is the app called Narrator's Voice. Its unique TTS system will surely help you whatever the situation.
Within several taps only, you will be able to convert a text into speech. First of all, you will need to enter a text or import a file. Then the app will transform it into speech with two available options. We mean that you will be able to listen to a speech directly in the app as well as convert to MP4 video or save it as an MP3 audio file. Talking about the last variant, you will have an opportunity to apply audio to any video or share a file via social media. Moreover, saving a file will let you listen to it anytime, even without an internet connection.
As for the voices themselves, there will be a good choice of them, including wide-spread options (like Cortana) as well as unusual ones (like pink sheep). Anyway, the text produced will sound very realistic.
One more advantage is that a user can apply various sound effects to a generated file. To make it sound as desired, you will be able to adjust several parameters like compressor, distortion, reverb, etc. As a result, the sound will become fantastic.
Probably, you are interested in the languages the app supports. Well, due to Google's TTS engine, there are quite many languages available.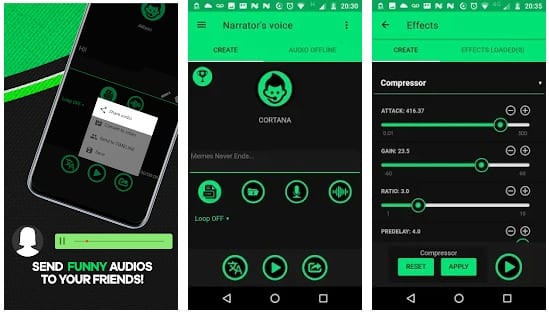 2. @Voice Aloud Reader (TTS Reader)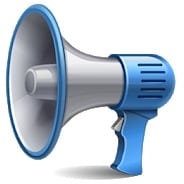 @Voice Aloud Reader is the next tool we want to introduce. It has quite many distinguishing features to talk about. 
Let's start with its functioning principle. All you will need to do is to open a text you need to be read aloud. Then, send it to the app or copy and paste. Lastly, listen to the generated audio file or save it to your gadget for further operations.
What are the app's advantages? First of all, it is capable of working with textual information wherever it is. It can be a TXT, PDF, DOC, DOCX, RTF file, email, HTML, EPUB, MOBI, PRC, AZW, and many others. What is more, it also supports reading e-books, which is fantastic. In addition, you will also be able to listen to the content of web pages. In this case, all the additional information (such as a menu, navigation, ads) will be automatically removed. That's what makes the app so special. 
Besides, if you need to listen to several text files, you will be able to manage your reading list according to this or that parameter. For example, you may put the most important file first. 
When it comes to listening to the texts, we can also say only good words about the app. The thing is that every user can easily adjust the speech by volume, pitch, and rate. Apart from this, you will have access to other buttons such as Pause/Play, Next/Previous to jump by a sentence, or to Next/Previous jump by an article on the list. 
Then, in case you prefer to work with a text while listening to it, the following features will be priceless for you. Firstly, the app includes Speech correction for TTS, which functions with the help of the RegEx service. Secondly, in case of puzzling, press long a word or a phrase to view it on the Internet, dictionaries, translations, Wikipedia, and other sources. 
If your aim is to save generated audio files, there will be two options for this. The format can be WAV (uncompressed) or OGG (compressed). However, compressing a file doesn't mean the quality deterioration. 
Finally, the app is perfect regarding tech details. We have highlighted the most important ones:
auto language recognition;

wide range of languages supported;

timer for stop speech;

pause/resume audio via wired or Bluetooth headset buttons or when a plug is inserted/removed;

desktop Google Chrome extension to send articles directly to the app. 
3. Speechify(Beta) Text To Speech PDF Reader Dyslexia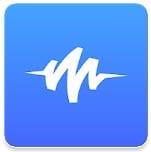 The next tool that we can't help adding to the list is Speechify. Being so multifunctional, it will definitely meet your requirements.
As usual, the app's functioning principle is reading aloud a text you import. With this app, you will be able to listen to the articles from the net, text files, PDF, e-books, and so on. What is more, you can add any file from iCloud, Google Drive, Dropbox, or another cloud-based storage service. The cherry on the cake is that the app is capable of working with physical documents and books. Thus, by pointing your device at a paper, you will be able to scan it easily and listen to its content.
Now it's high time to consider the tool's capabilities regarding speech. The app will provide you with access to dozens of voices on more than 50 languages. The sound produced will be of HD quality, which is a real proudness of the app's developers.
While listening to the speech, you can pause the audio, 15-sec back/forward rewind, adjust volume, and even increase the speed. Thus, it can be from 400 to 900 words per minute.
Finally, the app supports synchronization within several devices. No matter which gadget you use, you can always send a text or a file to the app and have 24/7 access to it.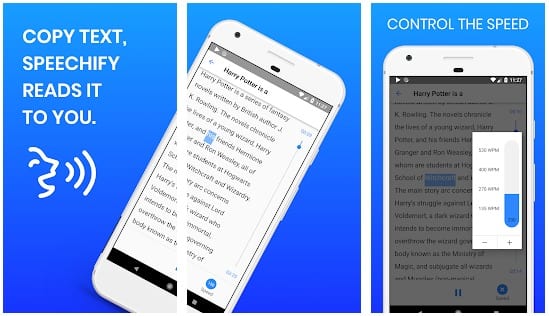 4. Simple Text Reader – Text to Speech (by TTSReader)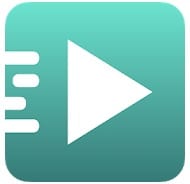 The next app that we find so efficient is called Simple Text Reader. It will be so suitable for those who are searching for a simple tool with basic features only.
Well, the app easily deals with a pasted text. Apart from this, importing files or text from web pages will be also possible. Also, the tool is compatible with all the apps where the textual content can be shared.
You will be able to choose the most appropriate voice to have your text read. As for the languages, so many of them are supported in this case.
While listening to the text, you can pause or play it, increase speed, jump to the next or previous file. In addition, setting bookmarks will be available. So a user can continue listening from a particular place. However, it must be mentioned that the app keeps the bookmarks of 5 recent files only.
One more advantage is that you will be able to track where the text is read. That sounds awesome.
Finally, the app includes a built-in web browser. There is no doubt that it will surely clear the meaning of complicated words, broaden your horizons regarding many interesting facts, and so on.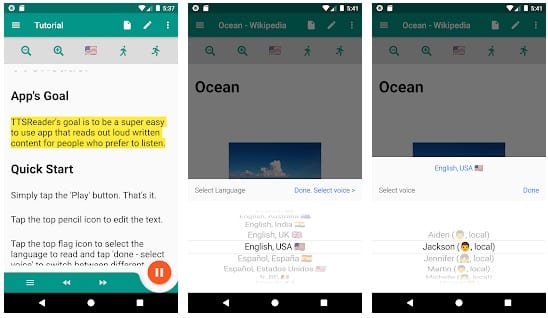 Do you need to listen to a text to find out the word's pronunciation? If you give an affirmative answer, you'd better install one of the best English pronunciation apps for Android & iOS.
5. T2S: Text to Voice – Read Aloud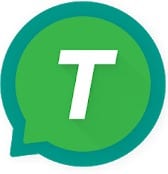 Now we are going to consider the apps available only on one of the platforms. Our review starts with the T2S app, which is a favorite of many Android users.
Let's start with the ways of importing a text. You can just type it, upload a file (including PDF), add from a browser or another app. Finally, you can listen to the text as well as save it to your gadget.
Plus, the app has some cutting-edge features. For example, there won't need to open the tool to listen to a text. Just choose content in a source, and tap "Speak" in a text selection menu. However, several conditions should be met. Thus, this feature will be available for the users of the latest Android versions. Then, installing some third-party apps is also required.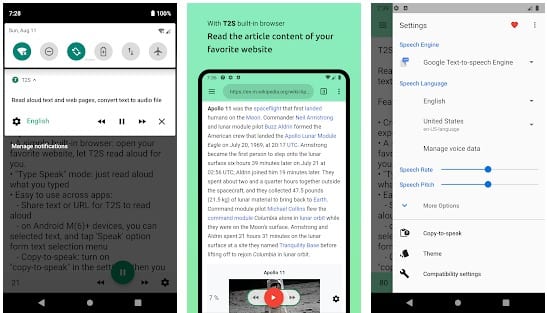 6. Text to Speech!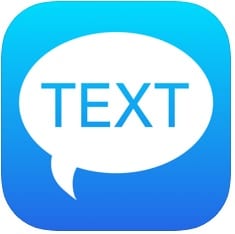 Here is an analog from the App Store called Text to Speech!. This simple tool is so appreciated by users from all over the world.
All you will need to do is to type whatever you want. In a second, the app's system will pronounce it. What is more, it will highlight the words or sentences spoken.
Talking about languages, the app supports 95 of them, including 38 dialects. For example, you will be able to listen to an English text in British, American, Australian, Irish, South African, and Indian accent. Also, changing the pitch and rate of a sound will be possible.
As for an alternative, the app is capable of saving the generated speech on a device. So there is no internet connection required, which is a benefit.
In addition, you will be able to mark your favorite phrases and even group the ones you starred.
As for minor disadvantages, the app doesn't support importing a text. The only way to have it pronounced is to type words or paste them.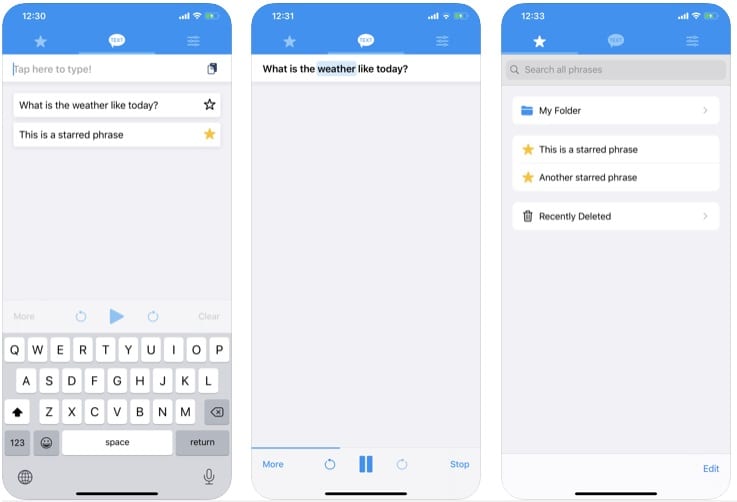 7. Talk FREE – Text to Voice – Read aloud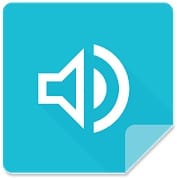 One more brilliant app is Talk FREE. In this case, it will be suitable for those who install apps from Google Play.
As usual, the app will read aloud any text you type. Moreover, you can import the content from other apps, web browsers, etc.
When it comes to considering the languages, it is said that the tool supports many languages. In a word, the choice of them is quite good.
Apart from listening, you will be able to save the speech as a WAV file.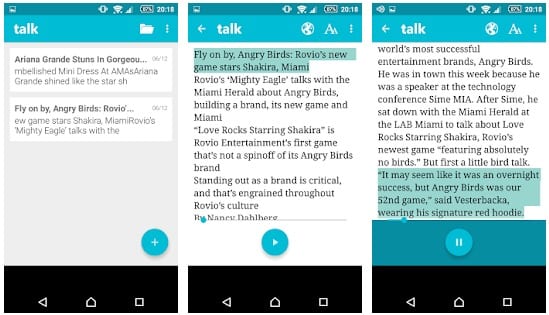 8. Speak4Me – Text to Speech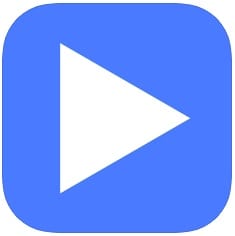 The last but not least app is called Speak4Me. What are its distinguishing features?
It will take just several seconds to make the app pronounce the text you type or paste. You can listen to it instantly with an opportunity to adjust the speed. By the way, it will be possible to add any text to favorites. Due to this feature, you will have quick and unlimited access to the preferred phrases or sentences.
Alternatively, saving a pronounced text as an audio file will be possible, too. It will allow you to share the speech via social media.
Lastly, the choice of supported languages is surprisingly wide. Totally, there will be almost 40 of them, including dialects.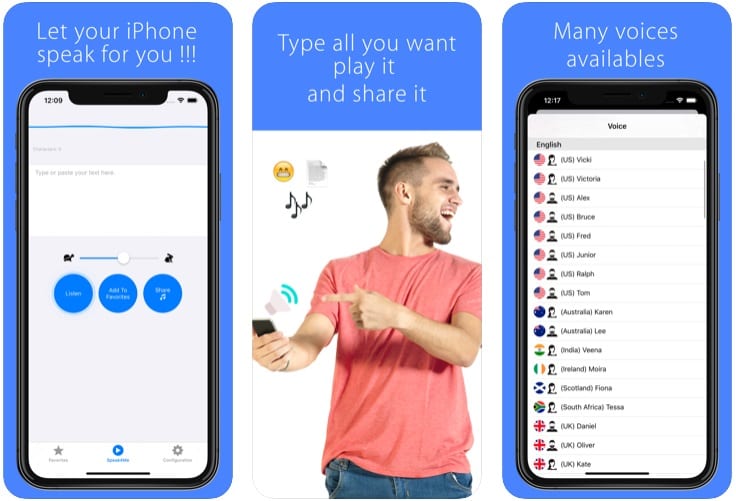 You may also like: 8 Best Male to Female Voice Changer Apps (Android & iOS)