Picture this: it's a long weeknight, and you're scrolling through your phone, texting your friends to make plans for the weekend. Suddenly, you hit the wrong button and accidentally delete an important text thread. Cue the panic!
Thankfully, we've picked up the best texting recovery spy apps for Android & iOS. The apps will monitor incoming and outgoing messages to make sure you won't miss the ones that get deleted unread.
You'll also get to protect the apps to make sure nobody will see the messages, but you. Whether it's an important SMS you accidentally deleted or a sneaky text that your spouse erased, these apps got you covered. Let's get into it!
1. SMS Backup+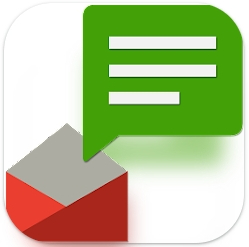 This app is a lifesaver for those of us who are perpetually forgetful or who find ourselves switching devices frequently. In other words, if you have a ton of messages that need to be securely backed up, this app comes in to save the day. First things first, it's completely free and open-source. Can we get a 'hallelujah' for not having to deal with pesky ads and tracking? Let's give this app the praise that it deserves: supported solely through voluntary donations.
Moving on to the actual features. The concept is pretty simple, yet the app gets the job done well. It lets you automatically back up all of your SMS, MMS, and call history. Yes, you read that right, it automatically does all the heavy lifting for you, so you don't have to worry about manually backing up your data.
And if you're a visual person, don't worry, it's got you covered – the app even backs up images and videos. Besides, you'll get to restore saved data back to your phone, except for MMS (baby steps, folks). The app has been out there for a long time, meaning it's a tried and tested application that has proven its worth over time. You can trust that it'll meet all your needs and function smoothly for you.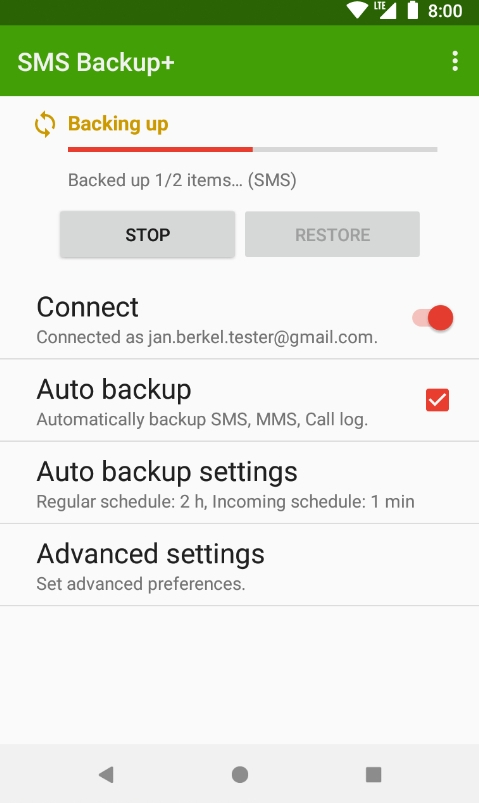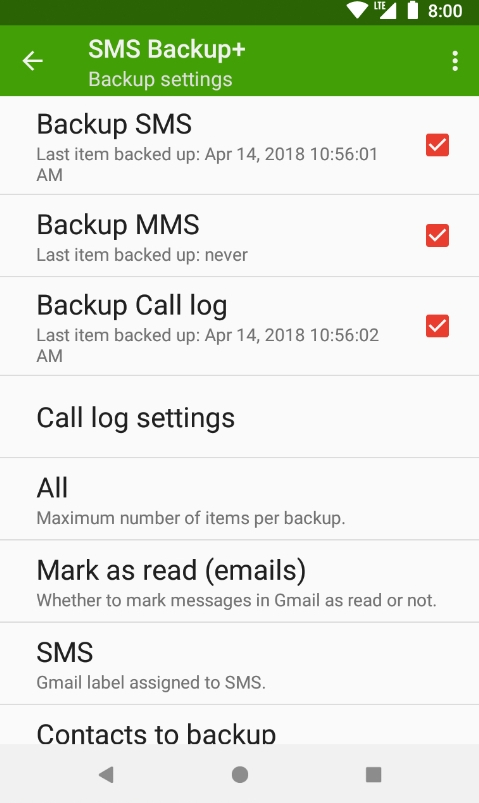 You may also like: 11 Best Caller Tracker Apps
2. Auto RDM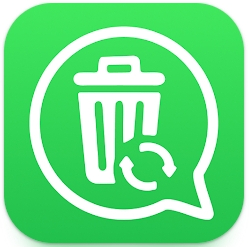 If you know the pain of accidentally deleting important texts, this app will come in handy. It only works with WhatsApp, though, but let's be real, it's one of the most-used messengers out there. Plus, not only the app can restore texts, but it is also here to save some media files, including pics, voice notes, and even stickers. How cool is that?
You'll definitely appreciate how easy the app is to use. Simply scan your device notifications, and it does the rest. It's like magic! The app will read the texts via notifications and make backups like that. Thus, even if the SMS gets deleted, the app will send you a backup version of it. You'll get to retrieve all of the lost texts and media files without any issues.
This app doesn't just retrieve texts. It also covers all sorts of media attachments from pics to GIFs. Plus, there's a status-saver instrument that lets you repost or share pics and videos with your friends! It even enables you to message any number out there, even if it's not in your contacts yet. Impressive, right? It's incredibly convenient and something you didn't know you needed until you'll start using the app.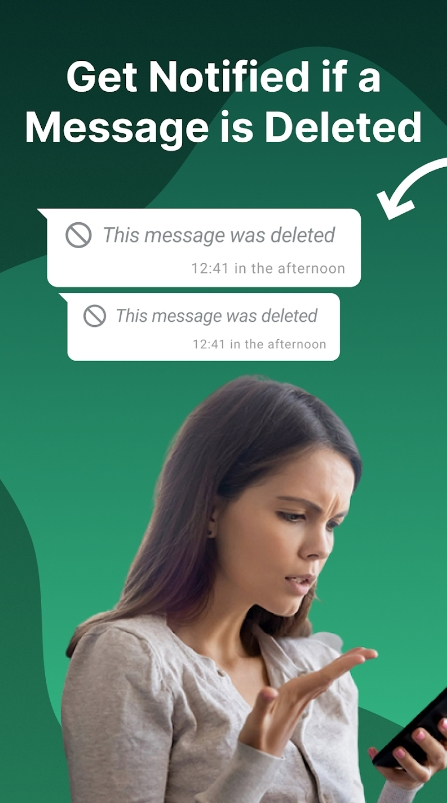 3. Recover Deleted Messages WA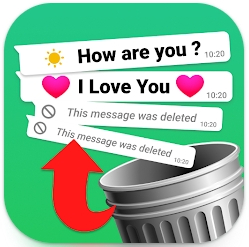 If you're someone who panics every time you accidentally delete a message, don't get past this app. It lets you retrieve the SMS from any messenger or social app. No matter if you've deleted the text, or the other person did, you'll be able to view the backup within secs.
Not only does it allow you to undelete any recently deleted SMS, but it also exports all of these in one place. So say goodbye to hopping between apps just to find that one message that you desperately need. And the best part? It's super fast! You won't have to sit around waiting for ages just to recover that one message. It works with regular SMS as well, so you're all the way covered.
The list of apps it works with is pretty wide, and all the most used are covered. Wanna restore a couple of texts from IG? Easy, done! What about FB? Yeah, you can do that too. You can quickly export texts from any app in just a few clicks. And let's not forget about the notification history element! All of your notifications are now in one place for easy access.

4. Backup Messages of Whatsapp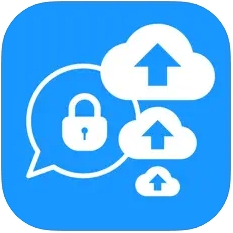 The name of this app gives you a clear idea of when it is. And there are not too many iOS apps on the list, so make sure to give it a try. It's a treat for everyone who's accidentally deleted chats on WA before, and those who want to keep their chats and media safe from prying eyes.
The app lets you export all the chats and media from WA and store them safely in one place. You'll get to lock all these with a passcode or Face ID, even, to make sure you're the only one with access. Hereby, can easily search for any chat, just like you would on WA itself. No more scrolling endlessly trying to find that one conversation from six months ago.
And the added bonus: you'll be able to easily switch between two accs without having to go through the hassle of logging in and out all the time. All the pics and bids get backups too, and there's a handy gird for these. It's so easy to navigate, and you can even zoom in on photos or play vids right from the app.
And don't worry about losing any of your chats: this app stores everything just as it was, even if you delete it from WA. You can actually do that for your friend's chats as well if needed.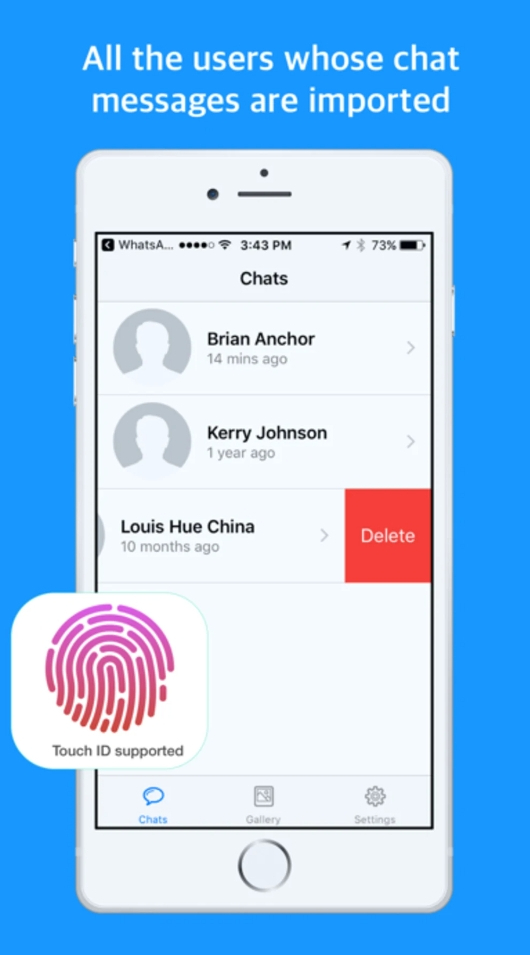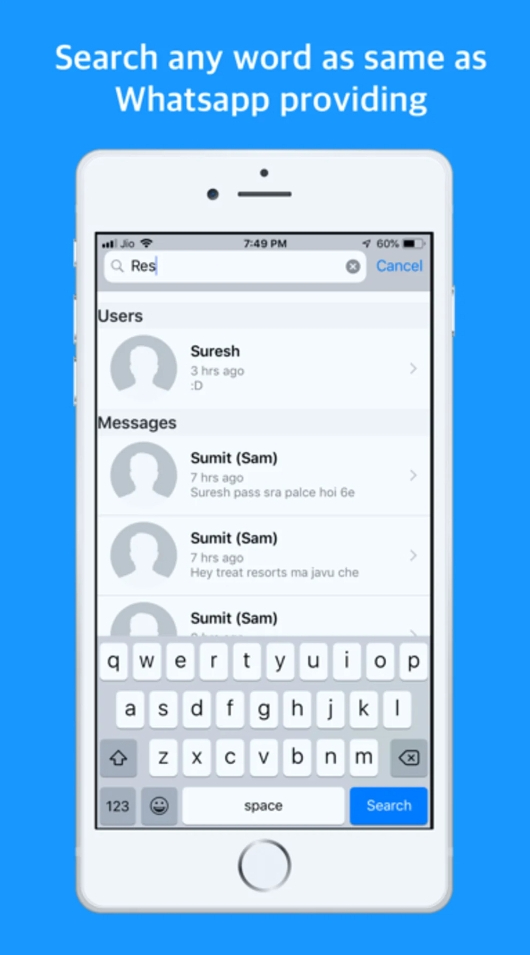 5. WAMR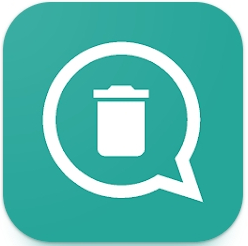 This app is seriously impressive – with just one tool, you can recover not only text but any media attachment that was sent along with it. And guess what? It can even download statuses for you! That's right, all with just one app.
So, how does it work? Well, since messages are encrypted on your device, the app can't access them directly. Instead, it reads your notifications, creating a backup based on your notification history. Pretty cool, right? And the best part is when it detects that a text has been deleted, it will immediately notify you. Talk about being on top of things!
As for the media files, the app supports all types of these. And even if the sender deletes it, you'll still get to access the file. However, it can't save files that haven't finished downloading. Plus, it's important to note that texts can only be recovered through your notifications. So if you put a chat on mute or if you're currently viewing a text before it's deleted, the app won't be able to save it.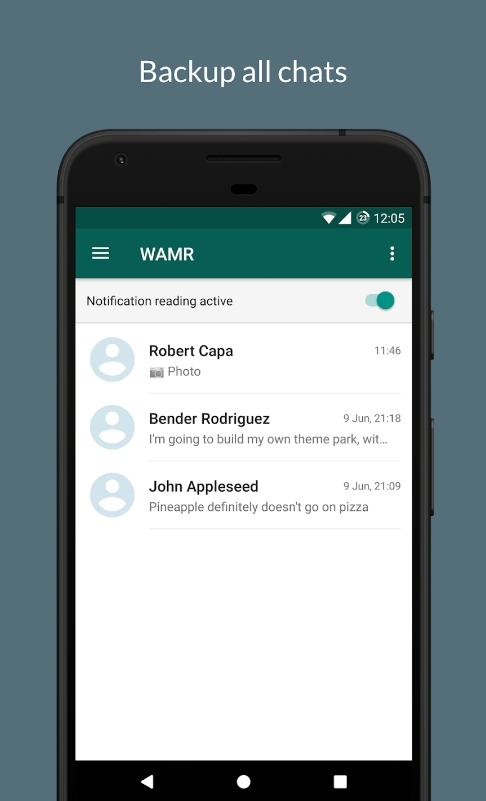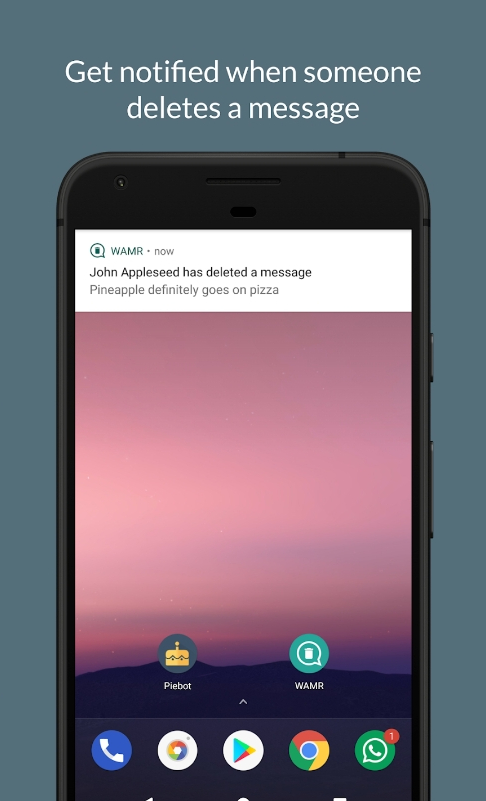 6. All Recover Deleted Messages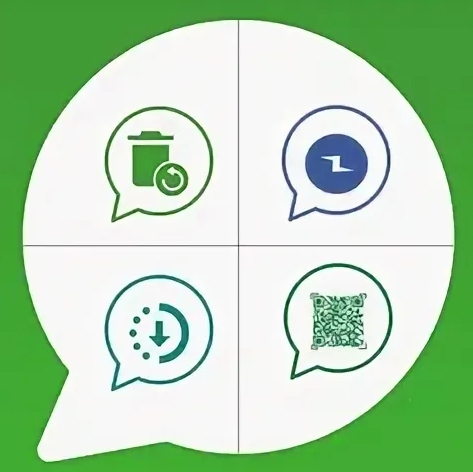 Here's an app to help you restore any lost messages with little to no effort. This app is a lifesaver when it comes to recovering lost messages, deleted media files, and even unseen texts. You never have to worry about losing any important conversations or files again.
It's a great relief to know that your old messages are not lost and can be accessed through this backup option. Plus, the status saver for WA is such a convenient tool that lets you save status vids and images for as long as you want.
You'll also get to recover SMS that you haven't even responded to. We've all been there – you get a text, and before you can even respond, the person deletes it. Frustrating, right? Well, you don't have to worry about that anymore. You'll get a notification in real-time when a text is deleted, so you can go in and read it before it disappears forever.
The app gives you two separate folders: one for texts and one for media files. The best part? The app is so easy to use. It works by scanning your notifications, so you don't have to worry about your privacy being compromised.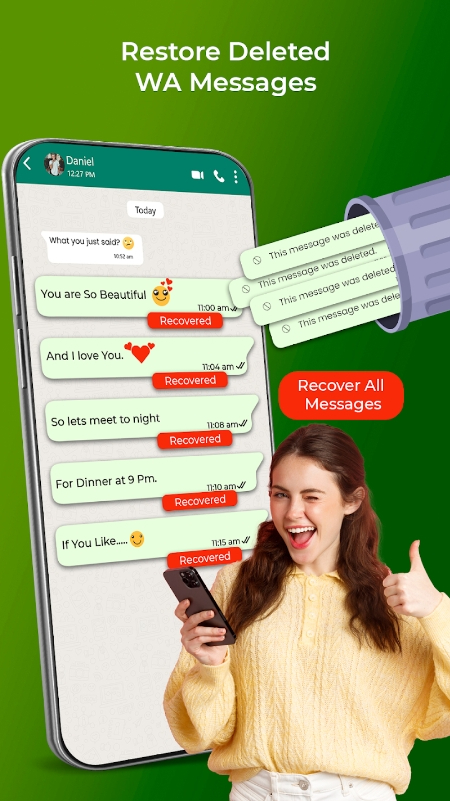 Check also: 11 Best Drunk Mode Apps to Avoid Texting
7. Recover Deleted Messages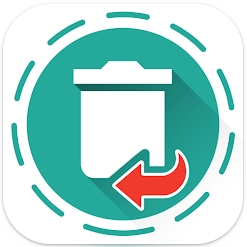 That's a handy app that will make sure you won't have to fret over accidentally deleting important SMS. Not only does this amazing app recover deleted texts, but it also restores all kinds of media, files, and even voice notes. It's like having your very own personal vault for all your digital communication needs.
Since messages are encrypted, it can be difficult to retrieve them directly. But this app scans notifications received on your device to create backups and restores them in no time. And don't worry about security, this app ensures all your messages are encrypted and safe from prying eyes. Plus, the app is super easy to use, and it's free as well.
But there are a couple of situations that can stop the app from working as it should. It won't work if the chat is muted, or if notifications from WA are turned off. It also won't restore text that was deleted before you installed the app or ones that were deleted while you were actively watching the chat room. But hey, with all the other incredible features packed into this one, it definitely worth trying.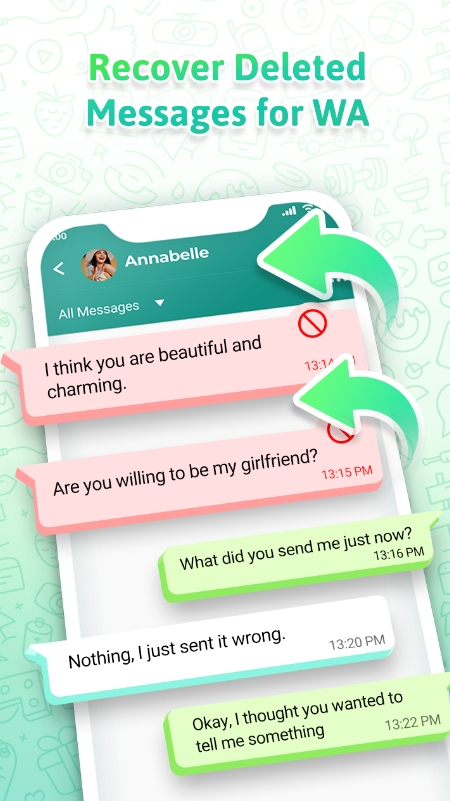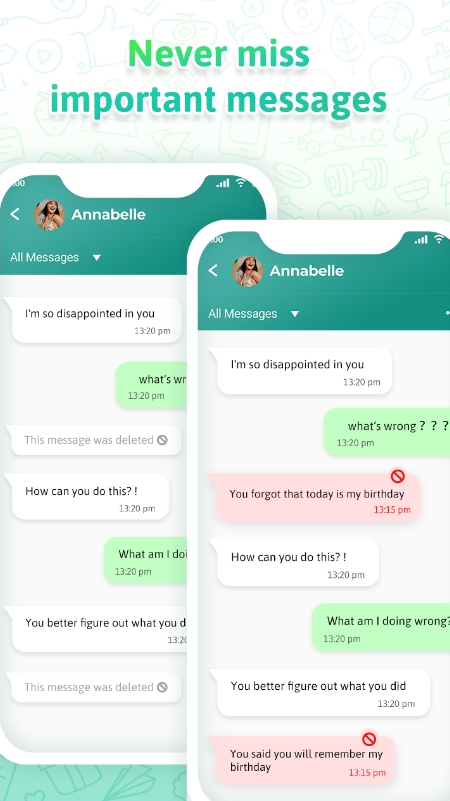 8. Restory See Deleted Messages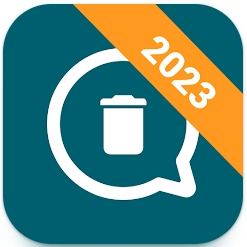 If you're an avid WA user, you've definitely experienced the frustration of having a text disappear without getting any chance to read it. Sometimes, you just gotta know what was said! That's where this app comes in. It is an all-in-one solution that detects and notifies you every time an SMS on WA is deleted.
The interface is user-friendly and straightforward. It requires minimal effort, making it accessible for anyone looking to uncover those deleted messages. Plus, the app is constantly updating to improve the user experience. It covers all types of media, including pics, videos, and even voice messages. It's also free, and even the ads can't ruin the experience.
The app's notification system is instant, too. The app detects deleted text on WA and alerts you in seconds, leaving no unseen message. With just a single click, the app reveals the secrets that you thought were lost forever. It is 100% reliable and works like a charm! It is an excellent tool for anyone who is a bit too curious and wants to know what was deleted.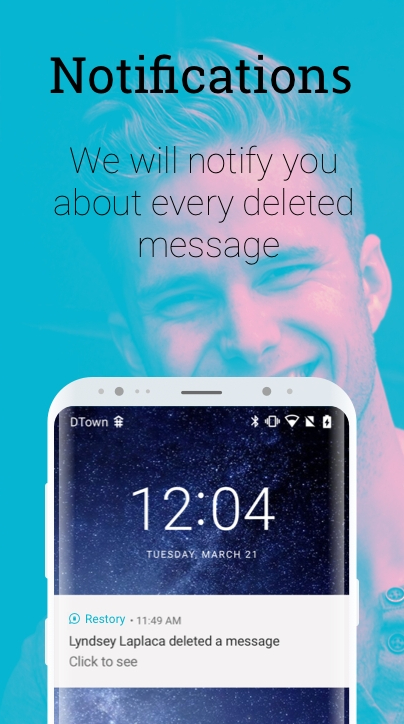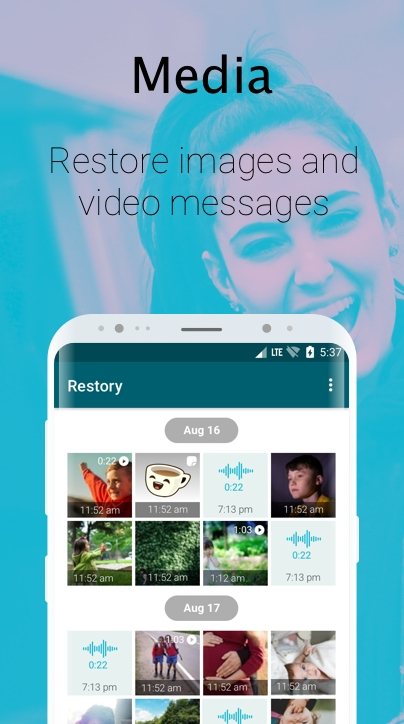 9. WA Deleted Messages Recovery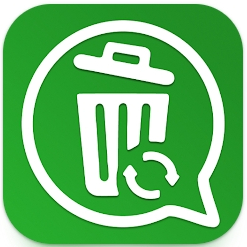 Tired of losing your important conversations due to accidental deletions? Don't fret, we've got the solution for you! This app will be your very own superhero in the world of deleted messages. It lets you retrieve your deleted texts in just a few clicks.
Thanks to its efficient scanning system, this app will easily retrieve the chats and restore them just like they never disappeared in the first place. That's right, the app records all the messages sent, even if they've been erased before you've read them. Thus, you won't miss out on any important intel. And, with its efficient recovery system, you can get your SMS back in no time!
Now, we know you're probably wondering how it works. It can't access the texts directly as they are stored encrypted. So it scans notifications and creates backups of these. Of course, there are some limitations. For instance, if you've muted a chat or turned off notifications, the app won't work. But, as long as you've got everything set up properly, you'll be able to recover any deleted messages with ease!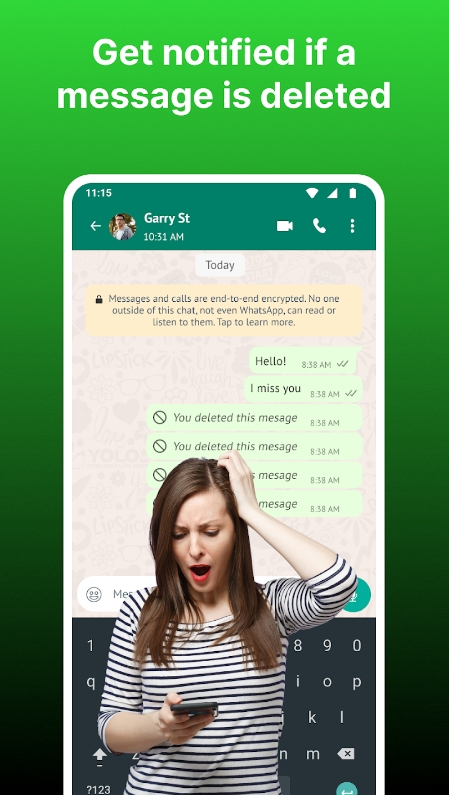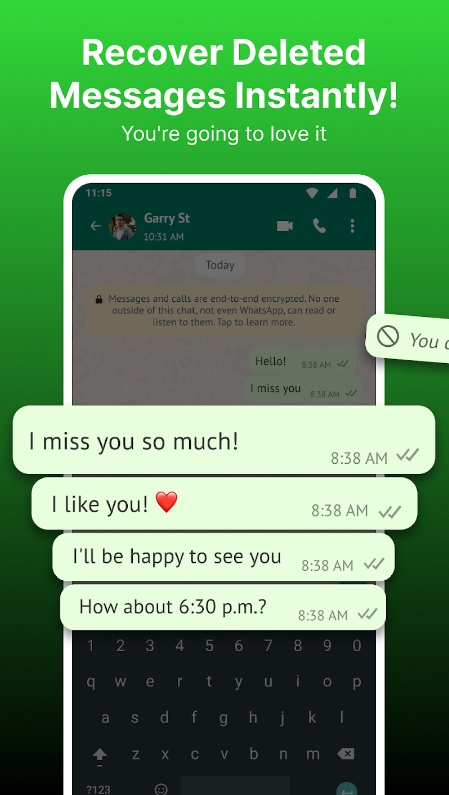 10. Recover Chat for WA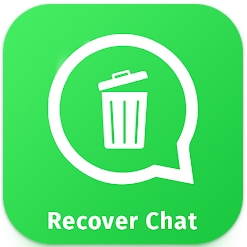 If you're on the hunt for new ways to up your chat game, this app is a must-have. It lets you recover lost text and media files effortlessly. This app is a lifesaver when it comes to retrieving deleted WA texts, truly. It uses an auto store, so all the erased SMS get saved automatically. There are some limitations, as always, but we'll get to them later.
The app will notify you whether anyone deleted the message in your chat. No more wondering what they deleted or why, it's all right there for you to see! And the cherry on top? You can view all of the recovered data in one place, and with its easy configuration, setting up the app is a piece of cake.
As for the limitations, there are a few things you should know about. First, if you don't let the app access notifications it's not gonna work (like, at all, so make sure to do that). And if you mute a chat's notifications, it won't be able to save its data, too. Additionally, the app won't save the texts from the chat that you're currently watching, so keep that in mind.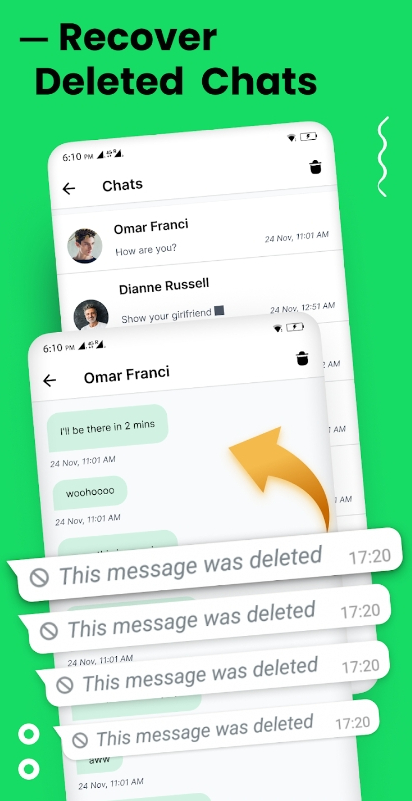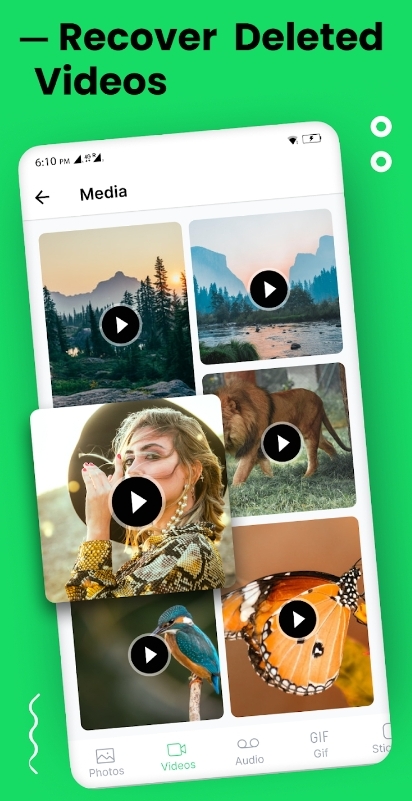 You may also check: Best SMS Auto-Reply Apps
11. Recover Deleted Messages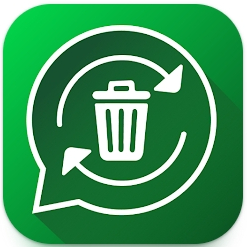 And lastly, there's an app that helps you to never lost important texts again. This app truly has it all, from easy backup options to instant text recovery directly to your inbox. In other words, it not only makes backups of your SMS but lets you recover any of these in a few secs.
All you have to do is click one button and voila, your SMS will be retrieved and back where they belong. The backup file includes all your chats, contacts, and received data, so you never have to worry about losing a single text. The app is easy to navigate, too. You don't have to be a tech expert to figure out how to use it.
Plus, the backup file doesn't take up much storage space on your device, so you don't have to worry about it taking up precious memory. The app covers all types of media files, so you're all the way covered here. The backup data is kept in a secure place, and you can easily find a specific SMS if needed. Just make sure to give the app all the permissions before using it.