As any teacher knows, there's nothing quite like those lightbulb moments when your students finally grasp a concept that you've been working on for weeks. And what better way to show off those moments than with screen recording?
Lucky for you, there are plenty of free screen recording apps for teachers (Android and iOS), and we've picked up the best of them. These are must-have apps for teachers as they make capturing your screen a breeze. Whether you're looking to make a lesson for absent students or create an instructional clip, these apps let you do it easy as pie. Say goodbye to boring lectures and hello to dynamic and captivating ones with these user-friendly apps!
1. Screen Recorder Video Recorder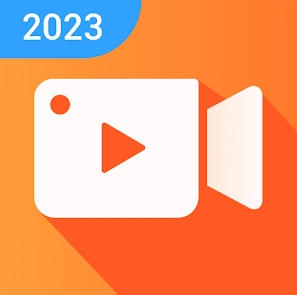 That's a powerful app to cover all your recording needs. The best thing about it (apart from functionality)is that it's incredibly easy to use, regardless of your skills or experience. Plus, there are tons of tools that turn tutorial-making into a breeze.
You basically just need to make one tap to start the capture with audio, and you can stop or continue it at any time as well. The quality of the clip is great, so no worries.
You can easily hide the recording window for a frameless vid, adjust the ratio to widescreen, or any other format you like. And if you're not happy with how the audio turned out, you can easily record the internal one as well. With just these tools, you can easily create amazing content for your students without any fuss.
But that's not all! The app lets you adjust a floating window and add all the features you like and use most. There is also a GIF maker to create and edit GIFs easily. You can also enable a face cam recorder to catch your replies as well.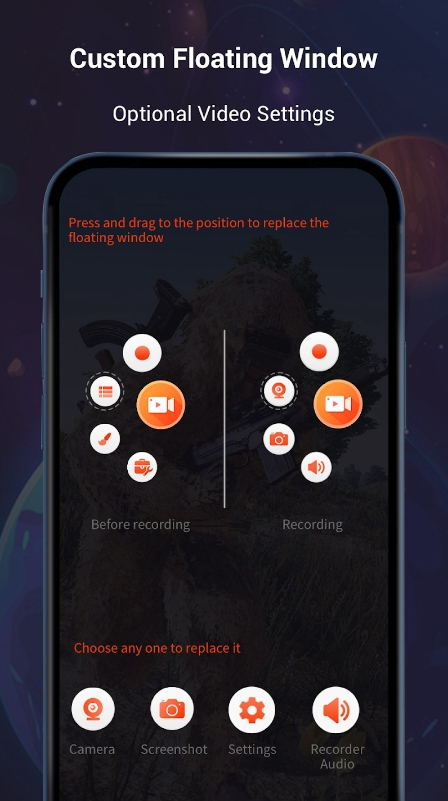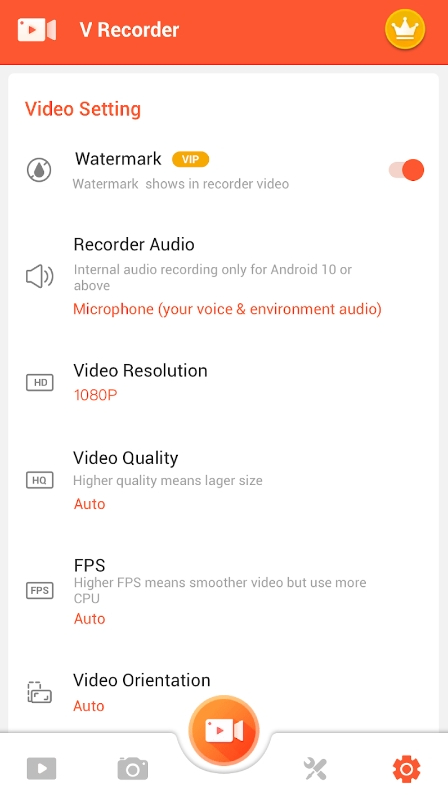 You may also like: 13 Best Screen Mirroring Apps
2. ADV Screen Recorder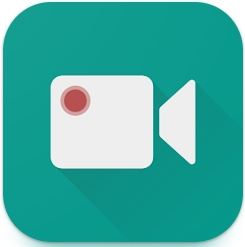 This app is a treat for every teacher who cringes at the thought of editing and wants a straightforward solution to generating vids for students. The great news is, there are two modes: default and advanced. Both work flawlessly and give you the flexibility to personalize your experience.
The only difference is the advance one lets you pause and draw on the fly with your favorite color! How cool is that? This tool is excellent for highlighting important points or circling a specific object during the video. If you need to switch between the front and back cams while recording, the app also has you covered.
You can also set your own text and banner with complete customization options to make your video content stand out from the rest. Want to add your school's logo? Easy, done!
What about all the annoying re-videoing? There's no need for that. The editing part is pretty minimalistic, but it lets you get a lot of things done. There's a simple trimming tool that lets you easily remove any errors or unnecessary footage and get straight to the point.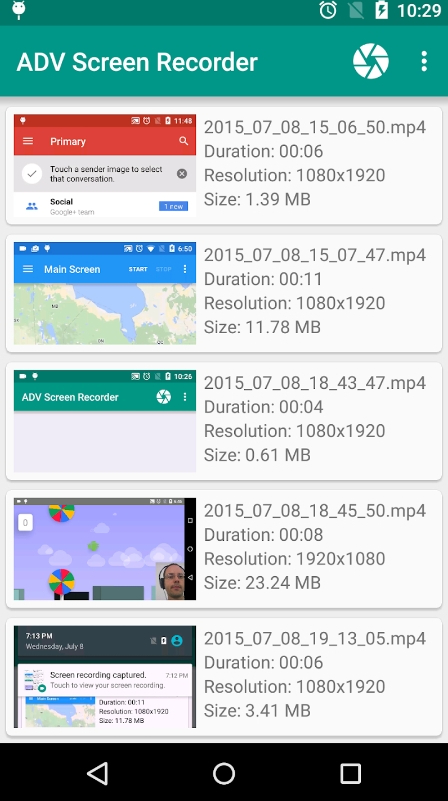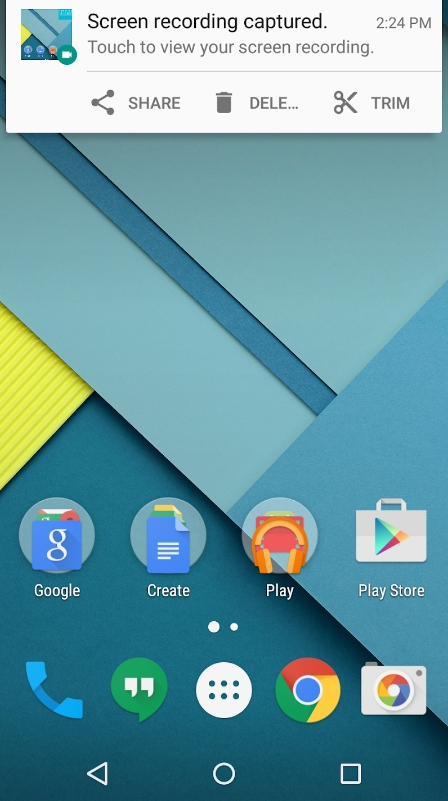 3. Live Record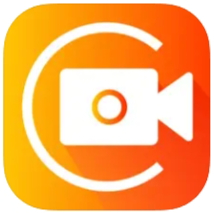 It's a powerful tool that let you record whatever you want. With this app, you can easily record tutorials for your students without any special skills. The UI is minimal and easy to understand, so you'll be up and running in no time.
One of the main reasons why you may want to pick this app above other ones is the built-in video editor. It lets you avoid all the annoying re-recording and get rid of all the unneeded footage in a blink of an eye. This tool lets you trim your vids, and add annotations or any other visual elements you want to include. This makes it incredibly easy to make pro-looking content that your students will love.
More to that, there is no time limit for capturing. That's right, you can add as much audio as you need without worrying about running out of space. The voice recorder is easy to set up, and the quality of the material will catch you by surprise. All these tools are also free, so no extra spending.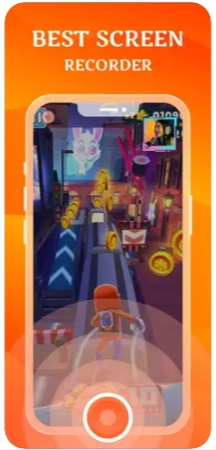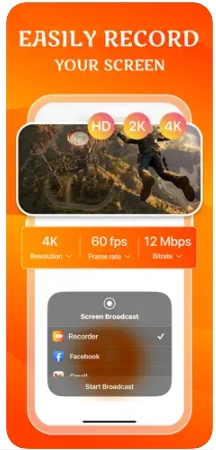 4. Screen Recorder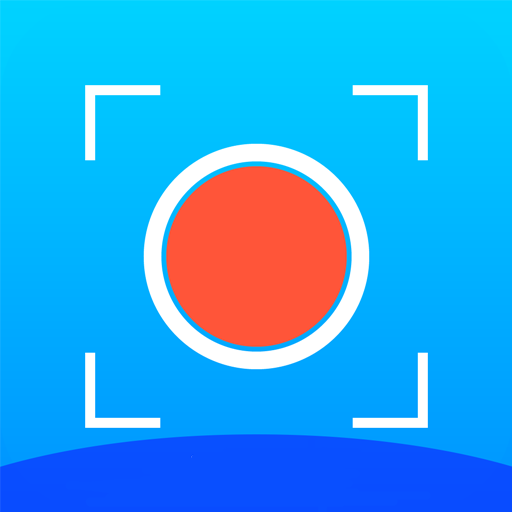 As a teacher, you definitely understand the importance of making high-quality content without extra effort, and this app delivers just that. First things first, the video quality is unparalleled. The app covers 2K resolution, which makes your clips look crystal clear. And if you need to adjust the frame rate or bit rate, there are plenty of options to fit your needs.
Beyond that, you'll certainly like that the app lets you stop and continue the recording via a floating bar. It gets done in secs and lets you avoid making unneeded footage material. And if you need to make a quick exit, just shake your phone to stop recording and hide the window.
The app lets you make long videos, so you can easily make all those lengthy lectures. And if you want to add a personal touch, make sure to use a face cam to add your replies and remarks in real time.
You can record in portrait, landscape, or auto-screen mode, which is handy. Plus, you can personalize your clips with a watermark (or turn them off) and schedule recs to save time.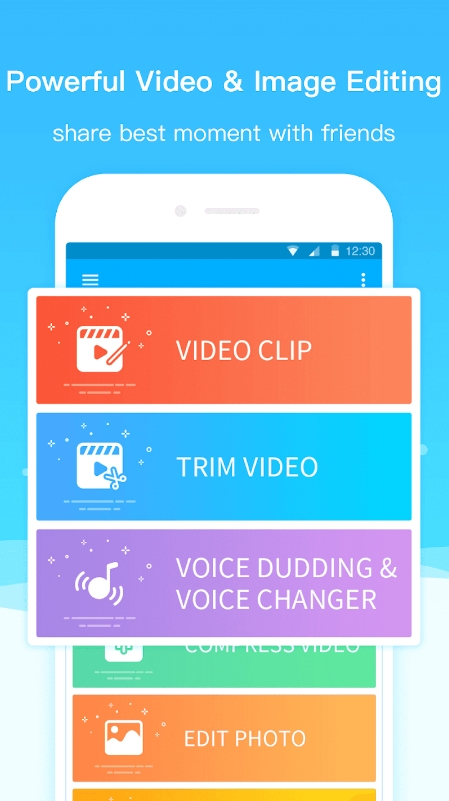 Check also: 11 Best Free Attendance Tracker Apps
5. Loom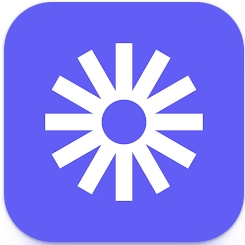 Have you ever been in a rush and needed to record content for your class on the go? This app is here to help! Not only is it fast and easy to use, but it's also packed with awesome instruments. You can register your screen, cam, mic, and audio all at the same time.
And the best part? You can automatically save and share your vids right away. No more wasting time figuring out how to transfer files! Plus, the app has some really cool social features. The app will show you who has viewed your vid, reacted, or added comments, so you'll get to keep up with the reactions. And speaking of remarks, you can leave time-based commentaries and emoji reactions right in the video.
Managing your database of clips is a breeze with this app. You can do it with little to no effects and across devices. And you don't have to stress about your content falling into the wrong hands because you may rather make the vid public or give access to a limited number of users
Saving the vids to your cam roll is simple, and you can even adjust video playback speed if you need to watch something in slow motion. And if you need to make edits or trim your clip, you can easily do that too.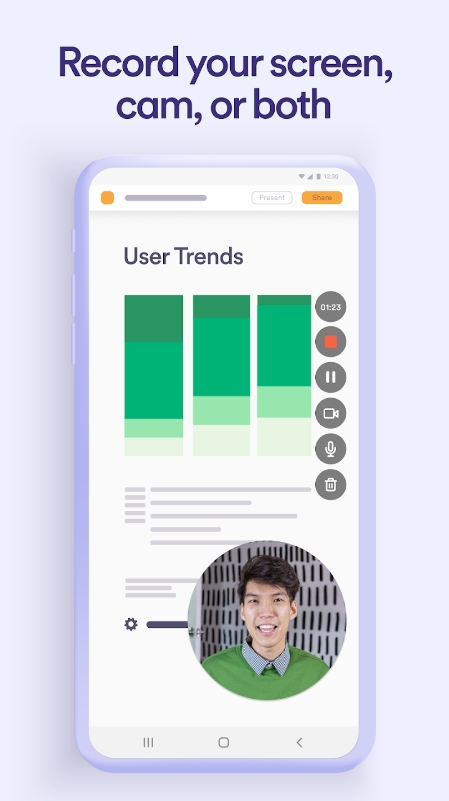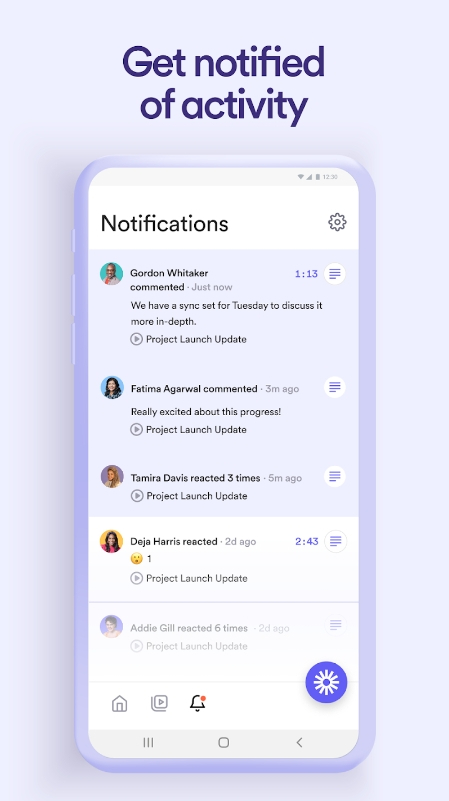 6. Vidma Record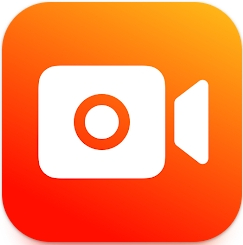 Are you tired of complicated screen-capturing apps? This app is here to make it way easier for you. The app is powerful when it comes to tools and easy to use, which makes it accessible to everyone. It's a great tool to create entertaining content for students and not blow out your brain trying to do so.
The app has a powerful tool to capture clear sound with audio and a microphone. The brush tool is an absolute lifesaver as it lets you add marks, making your clips even more personalized and pro-looking. It even covers 2K resolution and lets you record without any lag or interruption.
What's more, this app doesn't require any root, making it even more convenient for new users who are not tech-savvy. Plus, it comes with a pro tool that you can use to level up your clips. Plus, there's no time limit, meaning you can run for as long as you want without any interruptions You'll also get to personalize the shortcuts if needed.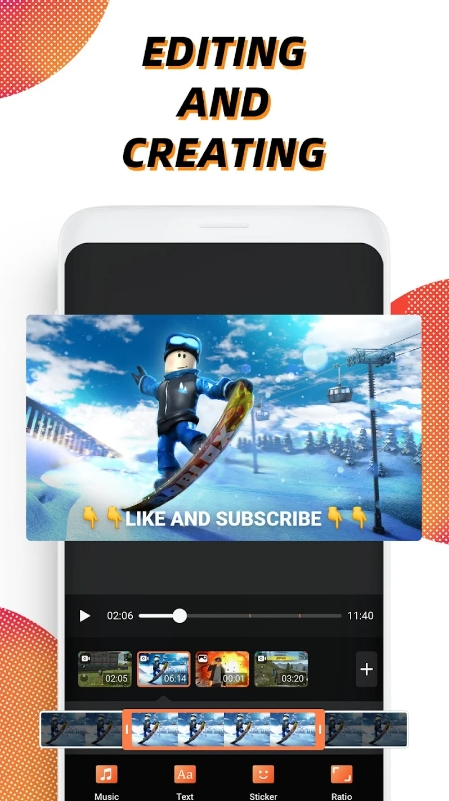 7. XRecorder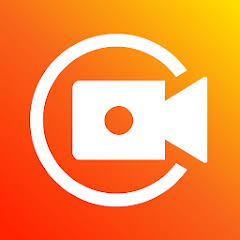 That's a simple tool for making entertaining clips that keep kids entertained and eager to learn. It lets you document clips and take clear HQ screenshots with a few taps. You may rather use it to record full-on tutorials or to simply shows the student's something specific on your PC screen.
The app supports HQ recording that goes without any glitches or interruptions. It also lets you add internal audio, which is great if you wanna add extra commentary or smth. And let's not forget about the face cam support that lets you express reactions right away and switch the view within secs. It definitely adds up to the fun and makes the clips more appealing for kids.
On top of all that, the app has brush tools that let you draw on the screen and add handwritten notes if needed. The editor lets you trim the clips easily, so don't worry about all the unneeded material: you can get rid of it within secs. You can also add music, alter speed control, and all that. There are also tons of funny stickers to make the vids more fascinating.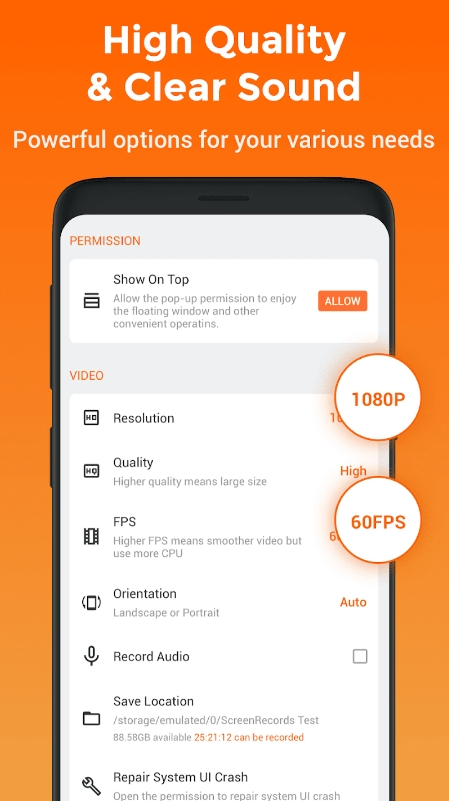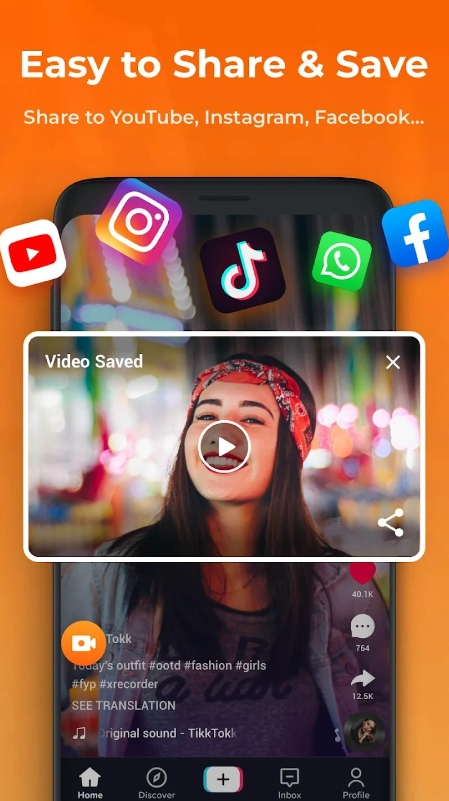 You may also check: 9 Apps for Multiple Bluetooth Speaker Connections
8. ScreenPal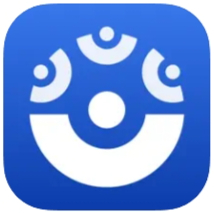 It's a fully-featured app that lets you make content for students easily. The best part about this one is that it is completely free, with no annoying ads to interrupt your experience. The unlimited recording time lets you get all the content captured at once, which saves time and lets you avoid extra work.
Plus, the app lets you add voice commentary and even fully dub your vid with internal audio if needed. You can use it for extra notes or just to make vids more professional. You can also hide controls while recording to focus on the lectures without any distractions.
The app also lets you add face cam clips for a personal touch. Face cam view makes vids more fun and entertaining for students right away, and it also makes them a bit less official. You can easily select sections of my videos to add face cam and place it wherever you like. The editing tool covers all the basic needs, and it's still easy to use.