Screen mirroring is displaying the contents of the screen of the one device to the screen of another. For example, this way you can display the contents of your phone to your TV. Screen mirroring can be found useful in a variety of cases – for instance, for the technical support work. Or, you can use it simply for fun.
Because of all that insane popularity of "let's play" videos, video tutorials on YouTube and streaming in general, screen mirroring is an extremely demanded option today. Screen mirroring is useful in general – thus you can see all the contents of your other devices on the screen of a gadget you are currently using.
What is more, screen mirroring can bring you opportunities for gaming you didn't have before. For example, you probably know that your favorite games cannot be played on small screen gadgets – like PUBG or Fortnite. With screen mirroring apps you can easily change that. Just display the contents of your PC to your phone.
1. TeamViewer
Well, this is quite popular software that you have probably seen somewhere or heard of. It is one of the classic remote-access apps, widely used in the PC OS world. But nowadays it can be used for smartphones as well.
Join more than 200 million users all around the world and be able to control your PC from everywhere. You will be able to access all your documents, apps, and other important files on your home screen.
The app can even get access to computers, protected by bandmates and proxy-servers. Team Viewer can even be controlled via gestures. Transmit files from your PC to your phone and back. All the sounds and videos are transmitted immediately, in the real-time mode.
The app has a 265-bit encryption language, and RSA keys exchange. In order to use the app, you need to install it both on your computer and smartphone, the enter the login and password. Then you can use TeamViewer according to your needs – for technical service or for streaming playing video games.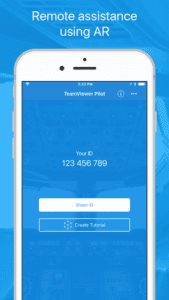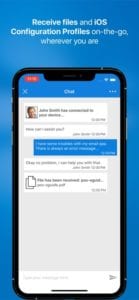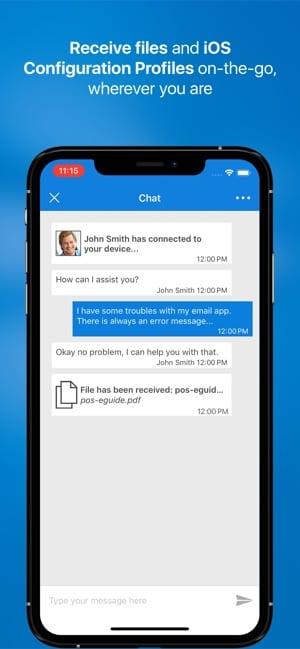 You may also like: 10 Best cinemagraph apps for Android & iOS
2. Google Home
A standard app for Android devices, which is, nevertheless, really cool software. With it, you will be able to manage all your devices by collecting their home screen together in one app.
Plus hundreds of connected home products like lights, cameras, thermostats, and more – all from the Google Home app are accessible for screen mirroring here as well.
This way it is even possible to conduct broadcasts from long distances and stream live concerts, since the app allows the screen mirroring of the cameras. The app gives you shortcuts for the things you do most, like playing music or dimming the lights when you want to start a movie.
Control it all with just a tap – and get to the good stuff faster. What is more, here you can set up the commands that will allow you to do such things as finding out the weather, checking the news and many more in just one single tap. More than 5000 devices from different manufacturers are supported.
Possible disadvantages: Google Home isn't compatible with all the Android devices.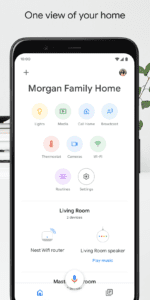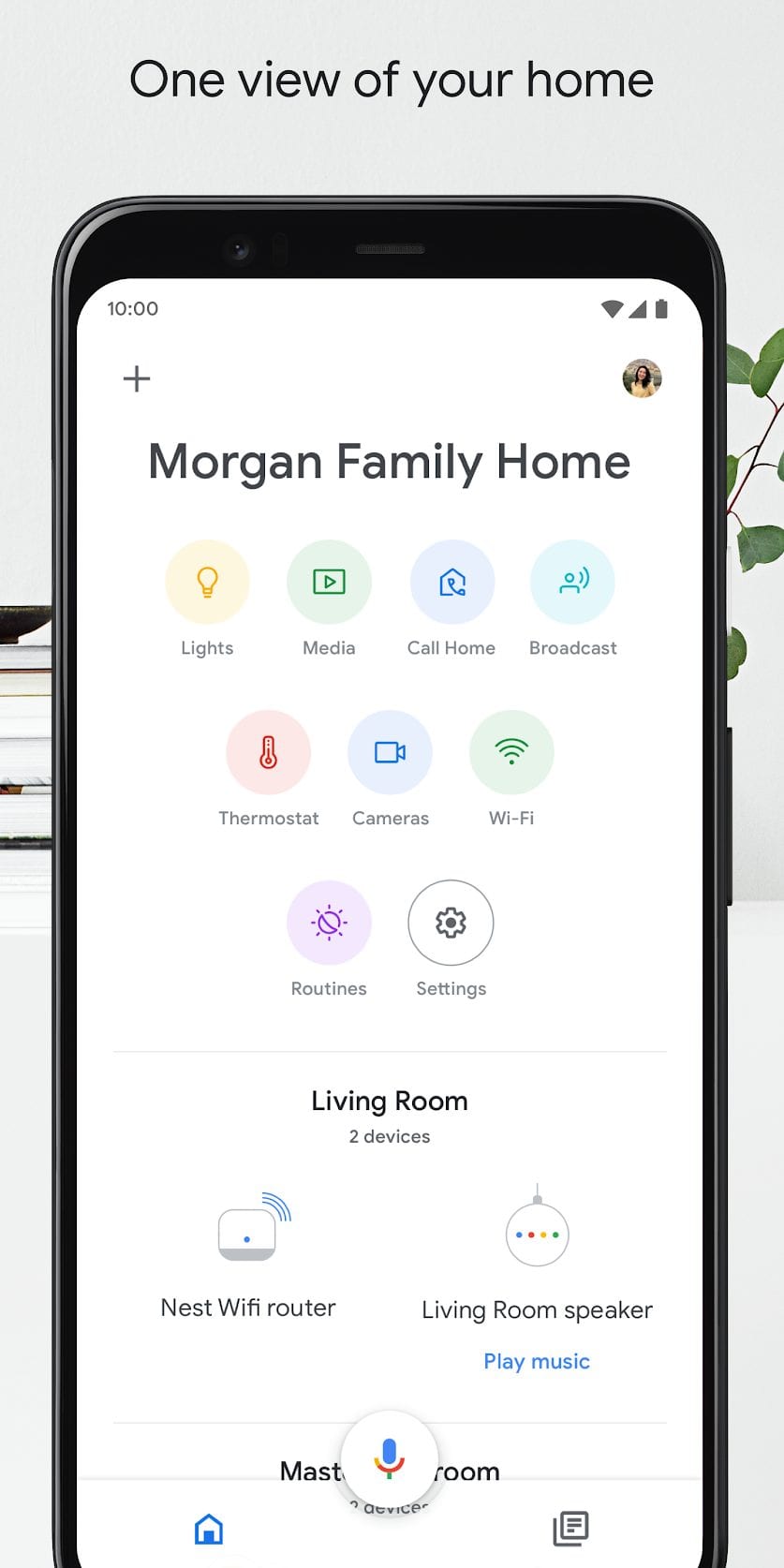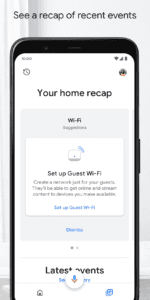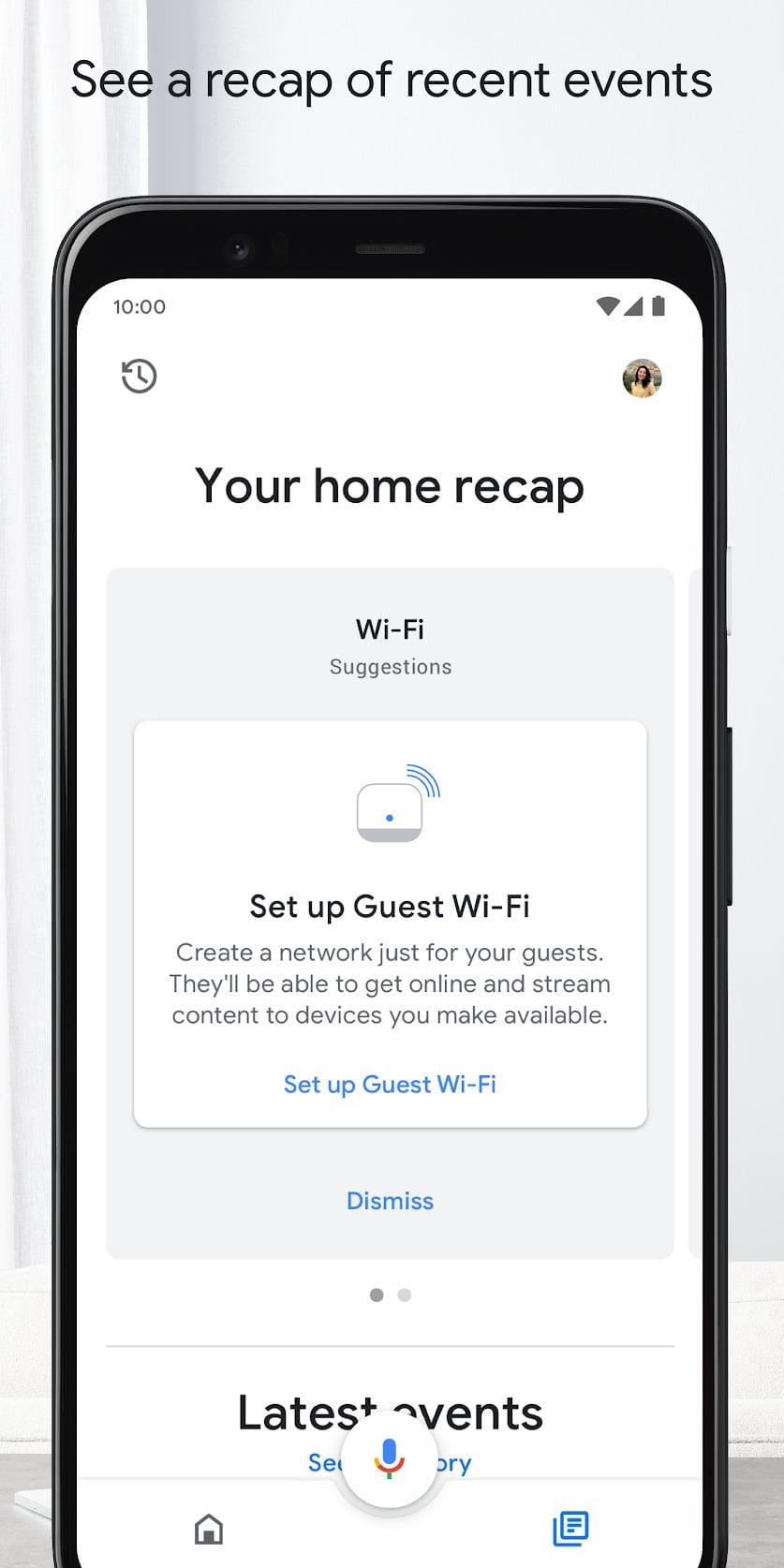 3. Microsoft Remote Desktop
A screen mirroring app from the leading producer of software on the market. It is important to note, that apps in this category dealing with the basic functions of OS almost always include those apps released by famous companies specifically for their type of OS (or they can be compatible with all OS systems).
You can use Microsoft Remote Desktop to connect your device to your PC and control all the apps in there remotely. However, before you can do that, you need to install the software both on your device and your Windows, then allow the access to your desktop via system administrator.
In order to connect, use the function Remote Desktop Gateway. Moreover, the app supports Windows gestures, so you can experience the multi-touch options in this app. In order to manage all your connections, use the account from the Connection Center. And, of course, this app gives you a chance to do audio and video streaming.
There are some bugs that occurred in the app after upgrading it to the new version of the software, but probably they will all be removed in the near future.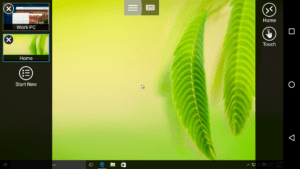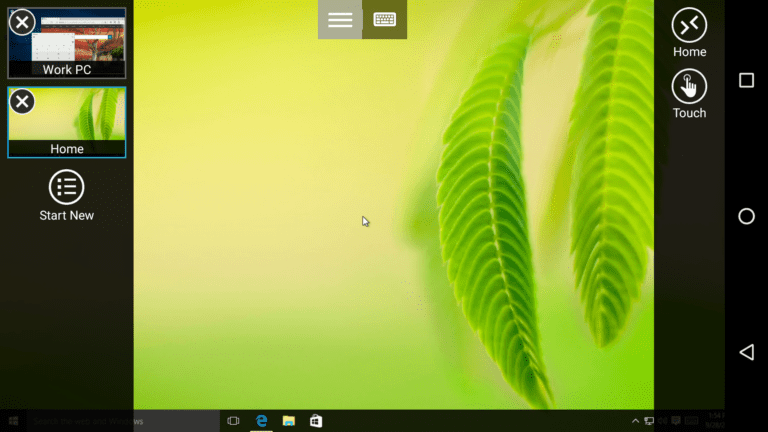 4. ApowerMirror – Mirror&Reflect
The name of the app speaks for itself in this case. ApowerMirror is a great software for screen mirroring which is also easy to use, since it is an independent app, working both with iOS and Android. All the broadcasting that you will be doing from your iPhone/Android/Smart TV is going to be a high-quality stream.
ApowerMirror is versatile in usage and great for business, education, and entertainment purposes. Unlike many apps in this category, ApowerMirror doesn't have any problems to do the screen mirroring between iOS devices and can be used for all the types of them.
What is more, you can cast PowerPoint and PDF to the computer and Smart TV. You can also control PowerPoint from your phone during the presentation. The same goes for streaming the video games from your PC – you can mirror the screen of your computer of a Smart TV. There is also a function of screen recording, so now you can stream and record at the same time.
Another cool way to use this app is to mirror the camera to take photos with your family so all the members are present in the picture and no one has to stand behind the camera. ApowerMirror supports streaming from all DLNA-compatible apps.
In order to use this app, you need both of your devices were connected to the same WiFI network. Obviously, you will need to install the software on both of your devices. The open the control center on those devices and change configuration in order to connect them with each other. In case if your device isn't getting detected, you can always contact the support team.
Almost all kinds of exciting devices are supported. The app has a very high ranking on the App Store, but obviously, it has some hard time working on Android devices. Considering the latter, you can have problems with the activation code.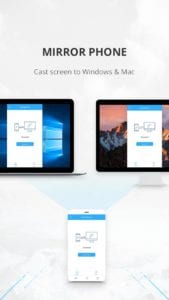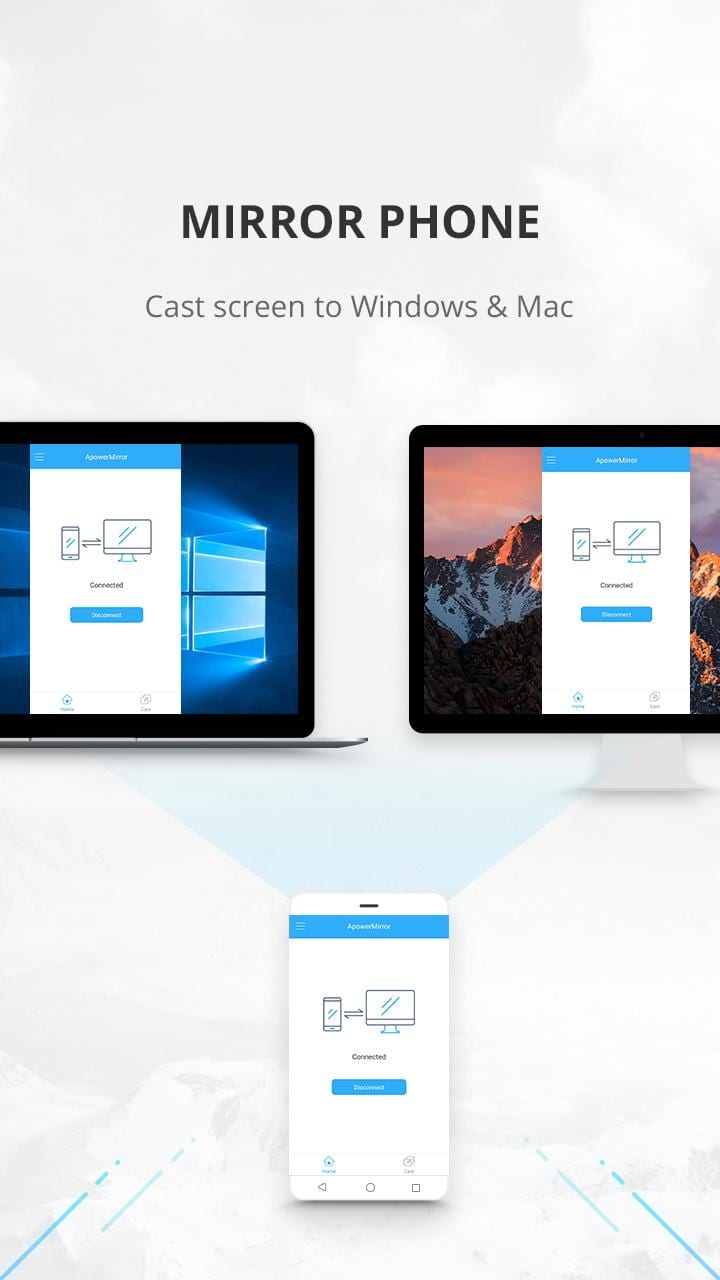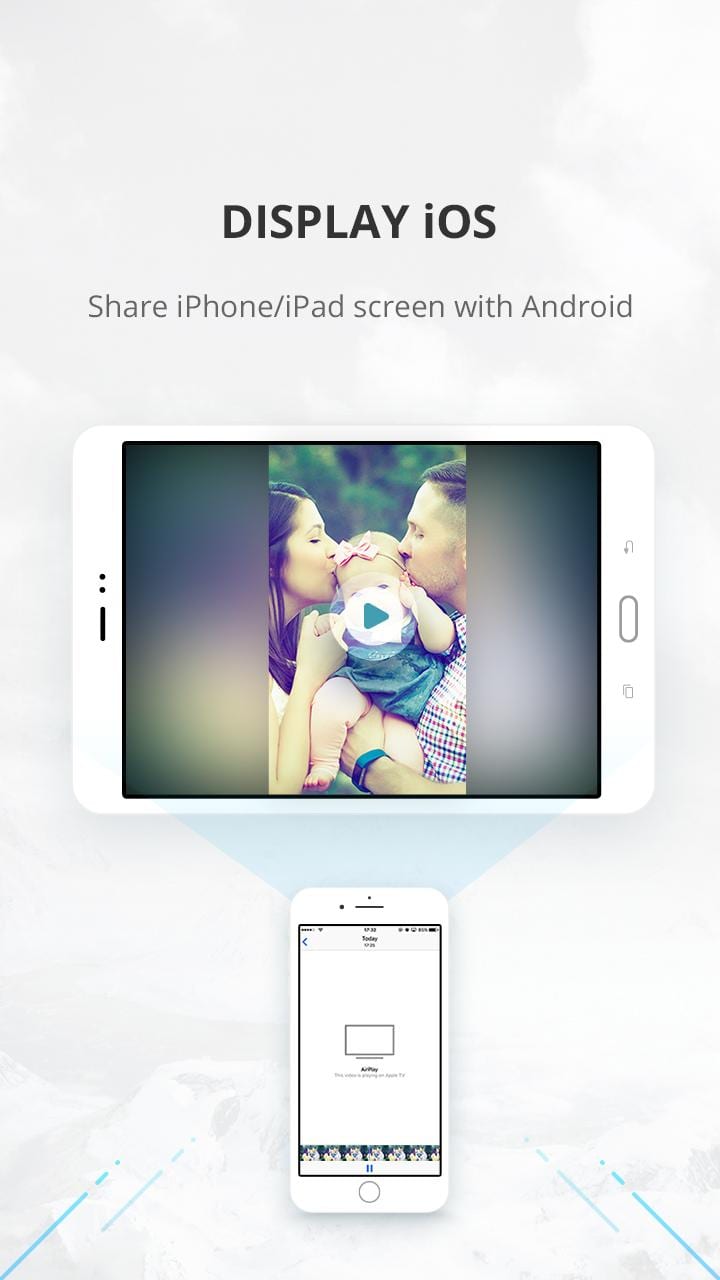 5. Reflector Director
Another screen mirroring app, that is quite popular on the market. Basically, it has all the functions of the app listed above, and it has the same (if not the better) functionality. Just the distinctive feature of it is that this app has an extremely user-friendly interface that is easy and comfortable to use, in comparison with the previous ones.
As usual, you need to install Reflector Director both on your PC and smartphone and simply connect them together. Then the contents of your PC will be displayed on your smartphone. Reflector Director allows you to step away from your computer while still controlling how your audience views the devices that are connected to Reflector.
In the configurations of the app, you can easily show and hide devices, emphasize screens, enable full-screen mode or change device frames all while away from your computer. Even if you are using the restricted kind of network, you can still connect your gadgets via Reflector Director.
By using Bluetooth and network auto-detection methods, Quick Connect and QR codes, Reflector Director easily connects devices to computers running Reflector. When you are doing screen mirroring you are able to choose new device frames and also regulate, whether you want to see them visible or not.
Just quick advice: adding the frames around devices helps to make it look more polished and professional.
The app also has 2 productive additions: Reflector Teacher and Reflector 2. They bring more possibilities for interactive screen mirroring, including the use of the app fro several users simultaneously (useful in teaching purposes). A disadvantage of the app is that it works only on the last versions of the software.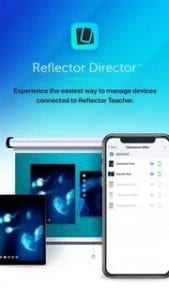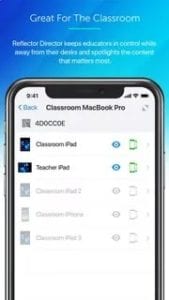 6. Reflector 2
Continuing the topic of the previous app, this is one of its "children" but available also for Android devices. Basically, the app has the same functionality as the Reflector Director, making your phone capable to reflect the contents of your PC's desktop. The main virtue of this app, actually, is that it's compatible with a much larger number of devices, the feature, that was lacking in Reflector Director.
Then you might have a logical question of why do people even need the previous app. There are a couple of reasons for it. First, Reflector Director is a more lightweight and more simple software for usage, second – even the previous app was hard to stay compatible with many devices and this one is even more advanced.
In case if you don't possess the latest version of devices it is a huge question whether you are going to be able to use Reflector 2 or not.
Among other cool features here – Reflector 2 has the AirPlay functionality, of iOS to mirror your iOS device on a big screen or tablet without wires or complicated setups. Considering iOS systems, all the devices, having the 9 iOS version should be able to run it on their phones.
7. AirServer Connect
The main distinctive feature of the AirServer Connect is that it is capable of working even on a busy network or when you have multiple subnets / VLANs (but connectivity) on your network. This virtue makes this app useful to be utilized in places with public networks, for example, schools and universities, or "3rd places" like Starbucks.
The connection process is quite simple. According to the known scheme, install software of the computer and the device, then scan the QR code from your PC generated by the app. Your devices will be connected and screen mirroring will be available on your smartphone. To mirror your display to your computer running AirServer, simply tap on this new entry and enable mirroring.
The quality of the image is more than decent, perfect to use this software during the class lectures, business meetings or as a coworking platform in general.
However, this app has some significant disadvantages. For example, there is no audio support for Android users. Also, many users complain that AirServer Connect tends to disconnect from time to time.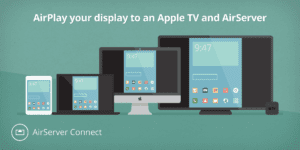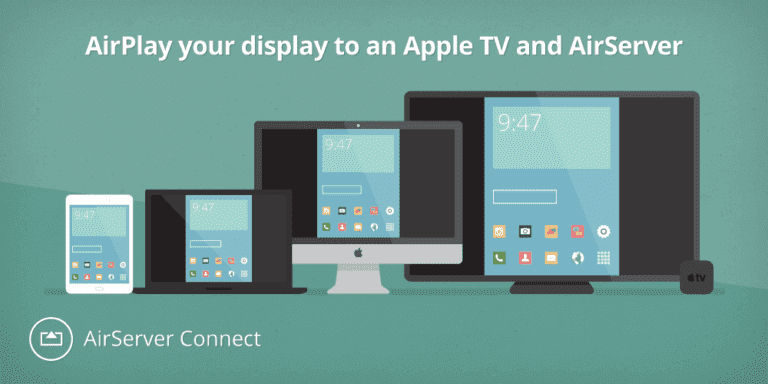 8. Samsung Smart View – Cast To
As you could have probably understood from the name of the app, this software allows you to display the contents of your Smart TV on the screen of your phone and another way around. Moreover, Samsung Smart View is an app by the official Samsung producer so there is no need to worry about something that will be not compatible and so on.
It is also more comfortable in usage in terms of the auto-synchronization of the products of the same brand. With the all-new Samsung Smart View app, you can enjoy your personalized Smart Hub experience on your smartphone or tablet with all the benefits of touch. Now you can conduct broadcasts of whatever you want to do on your Smart TV.
It is also useful for streaming media content from your device to your Smart TV without the necessity to upload everything to the latter. Samsung Smart View has a new user interface that will improve your user experience. When you are streaming something to your TV, you can also use other apps simultaneously, without the streaming process being interrupted.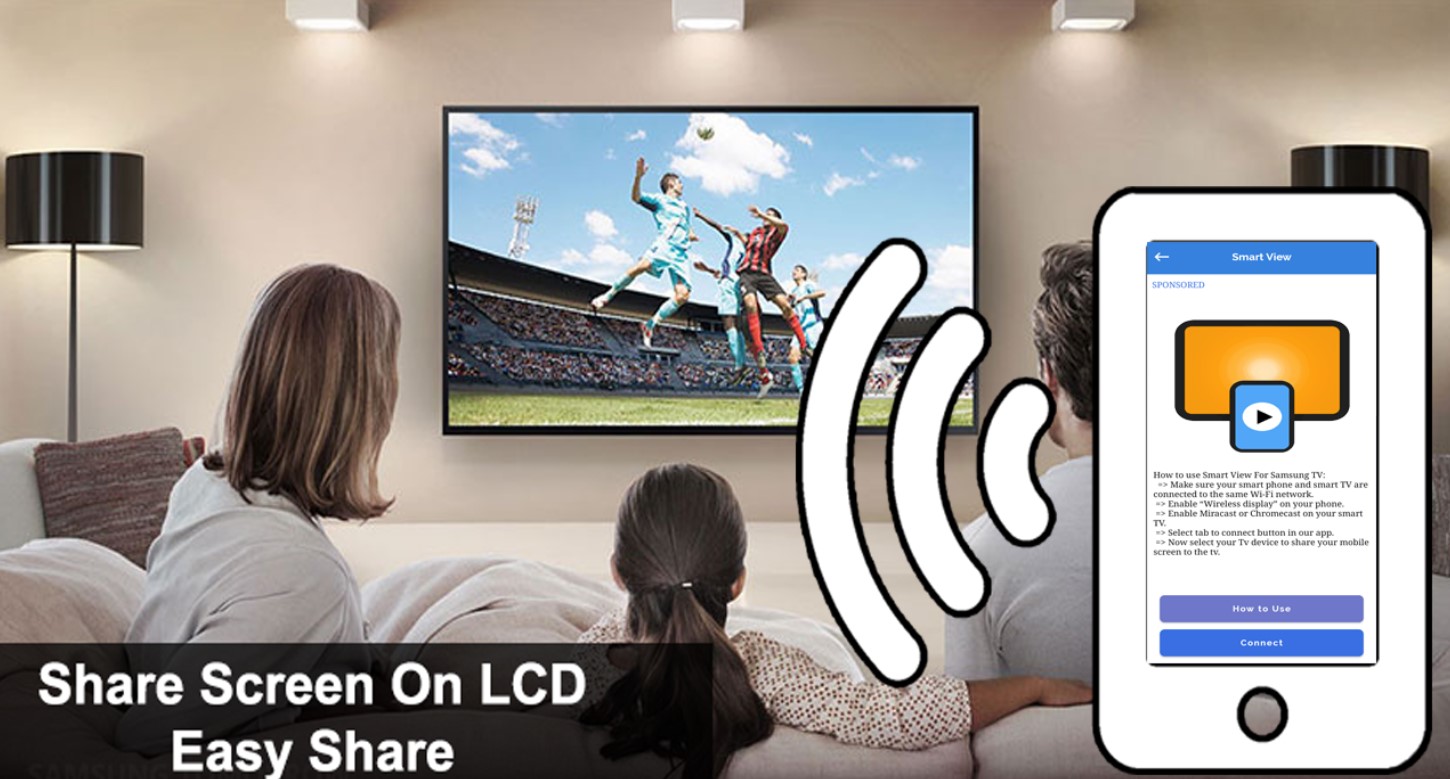 9. VNC Viewer
A multi-functional app that is compatible with almost all kinds of devices (in contrast with the previous one). With this app, you can have remote access to your Mac, Windows, and Linux computers from any part of the world. All the contents of your desktop will be displayed on the screen of your smartphone.
As the security system, VNC Viewer uses the one that works on passwords, that the app will ask you to enter before granting access to your PC. All the sessions are encrypted. During a session, your device's touch screen serves as a trackpad to give you precise control. Drag your finger to move the remote mouse cursor and tap anywhere to left-click (other gestures such as right-click and scroll are explained in-app).
The app is simple in usage because of the less function that it includes. It does its main job – mirrors the contents of the desktop to your device securely. As you can see from its high ranking, it manages this task quite well providing you with a swift screen mirroring.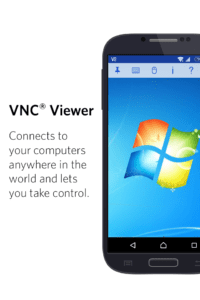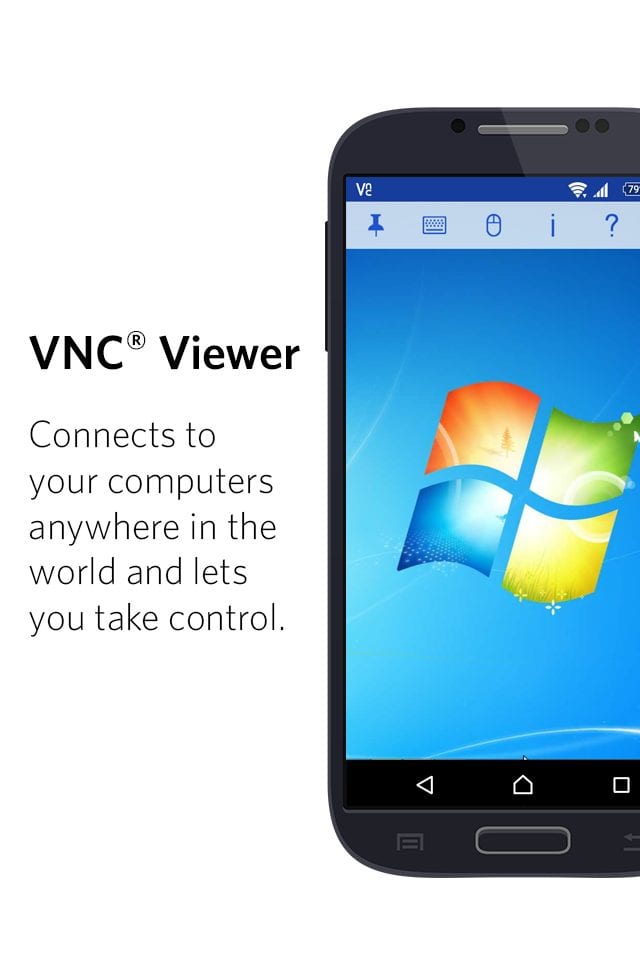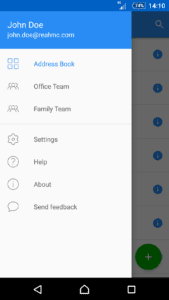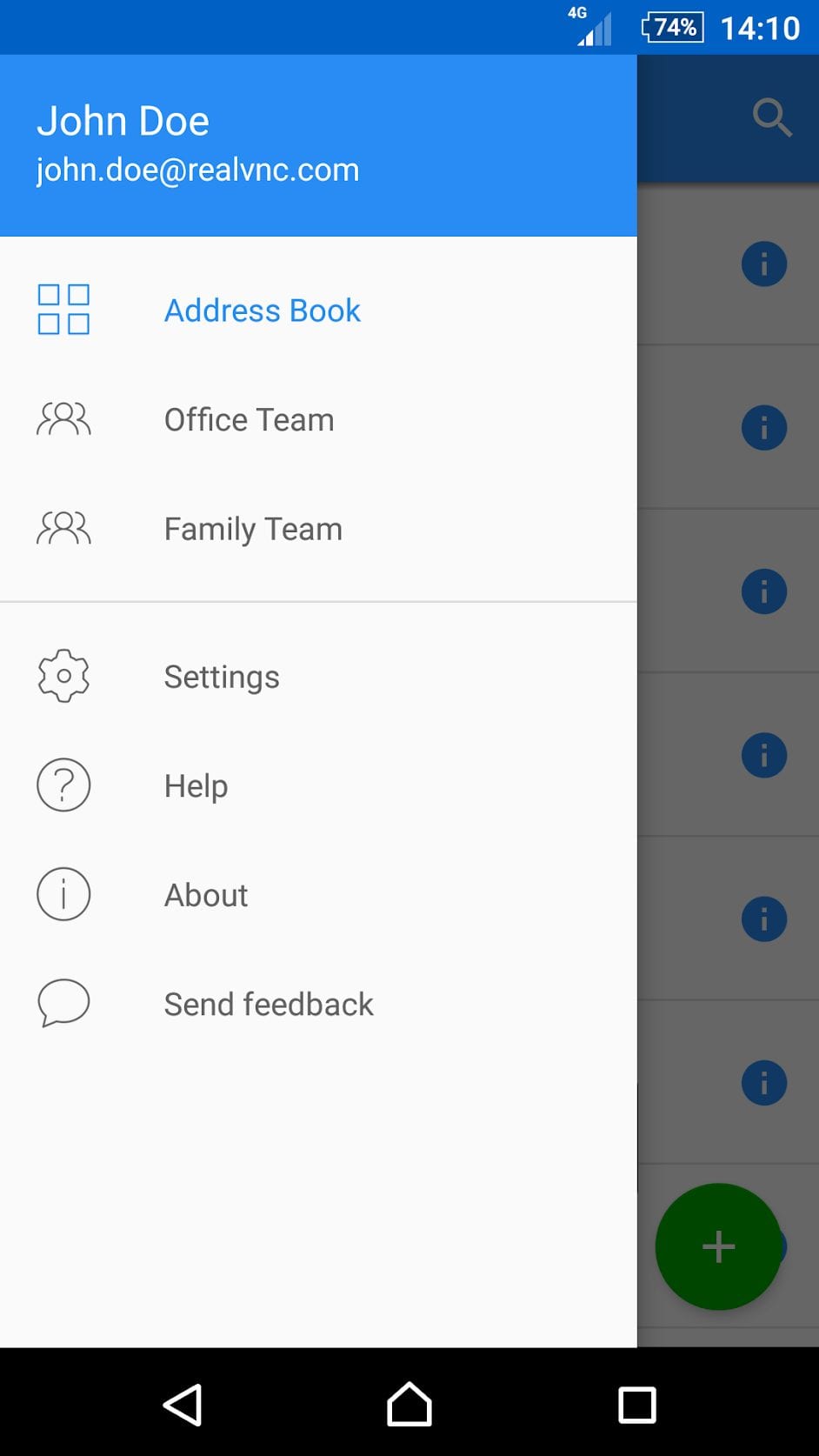 10. Screen Mirror for Chromecast
Chromecast app used to be available only for Android users, but recently it was adopted for iOS systems as well. The Chromecast app gives iPhone and iPad users the ability to easily set up and manage the popular $35 TV dongle from their device. It requires a separate tool for controlling the TV, to which the phone can connect to and then get access to the media contents.
With this app, you can screen mirroring videos, documents, presentations, and games, or make the live mirroring, with the high resolution and great quality. The distinctive feature of the app is that it is really simple to use, there are no menus, no log-ins and no accounts required.
All you have to do is just to open the app and tap on the connect button. The only thing you need to keep in mind that Screen Mirror for Chromecast may not be the best app for video broadcasting since it has a delay in mirroring the screen. But for the rest of the stuff, it works pretty well.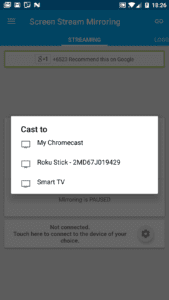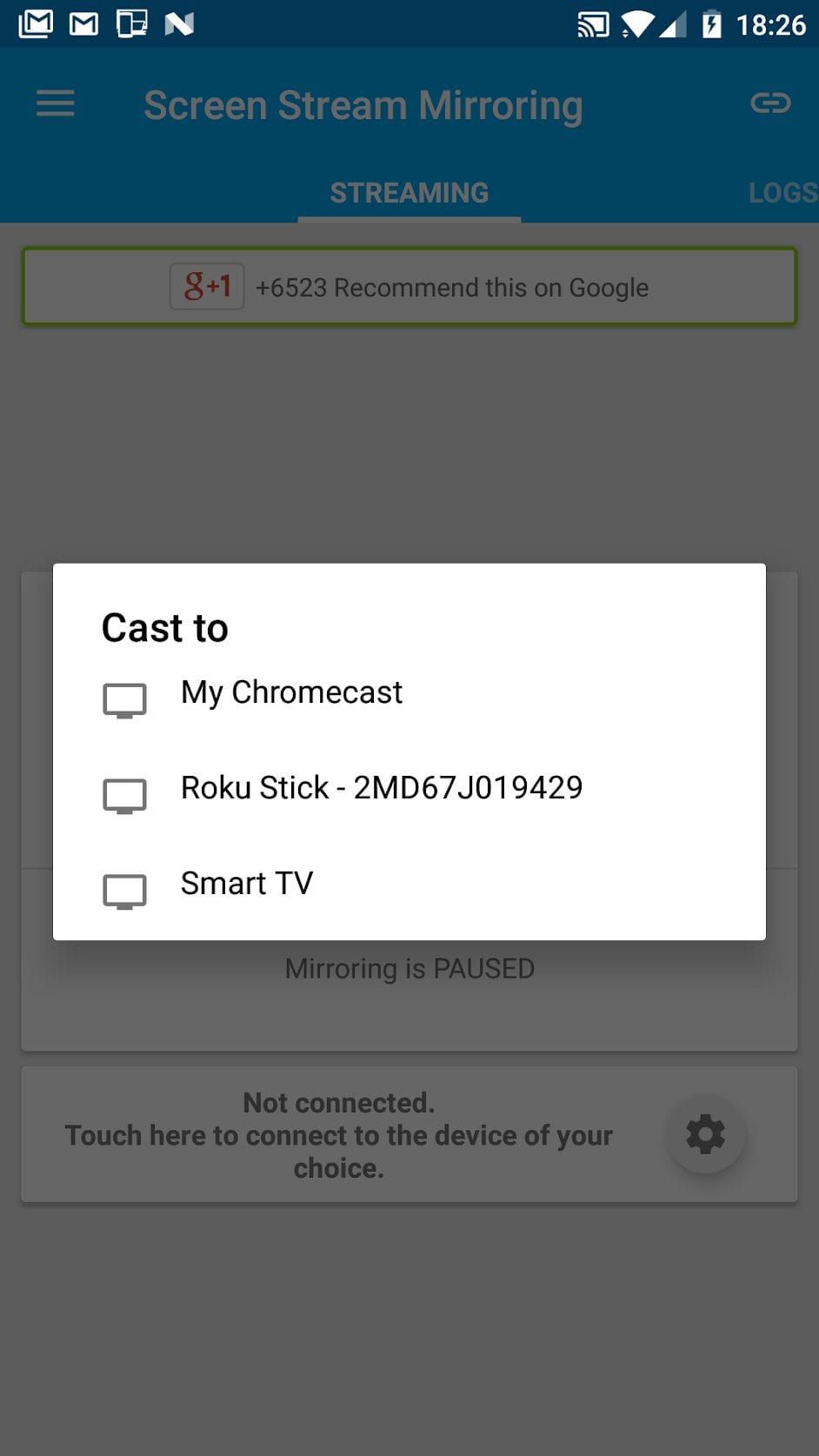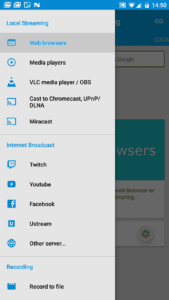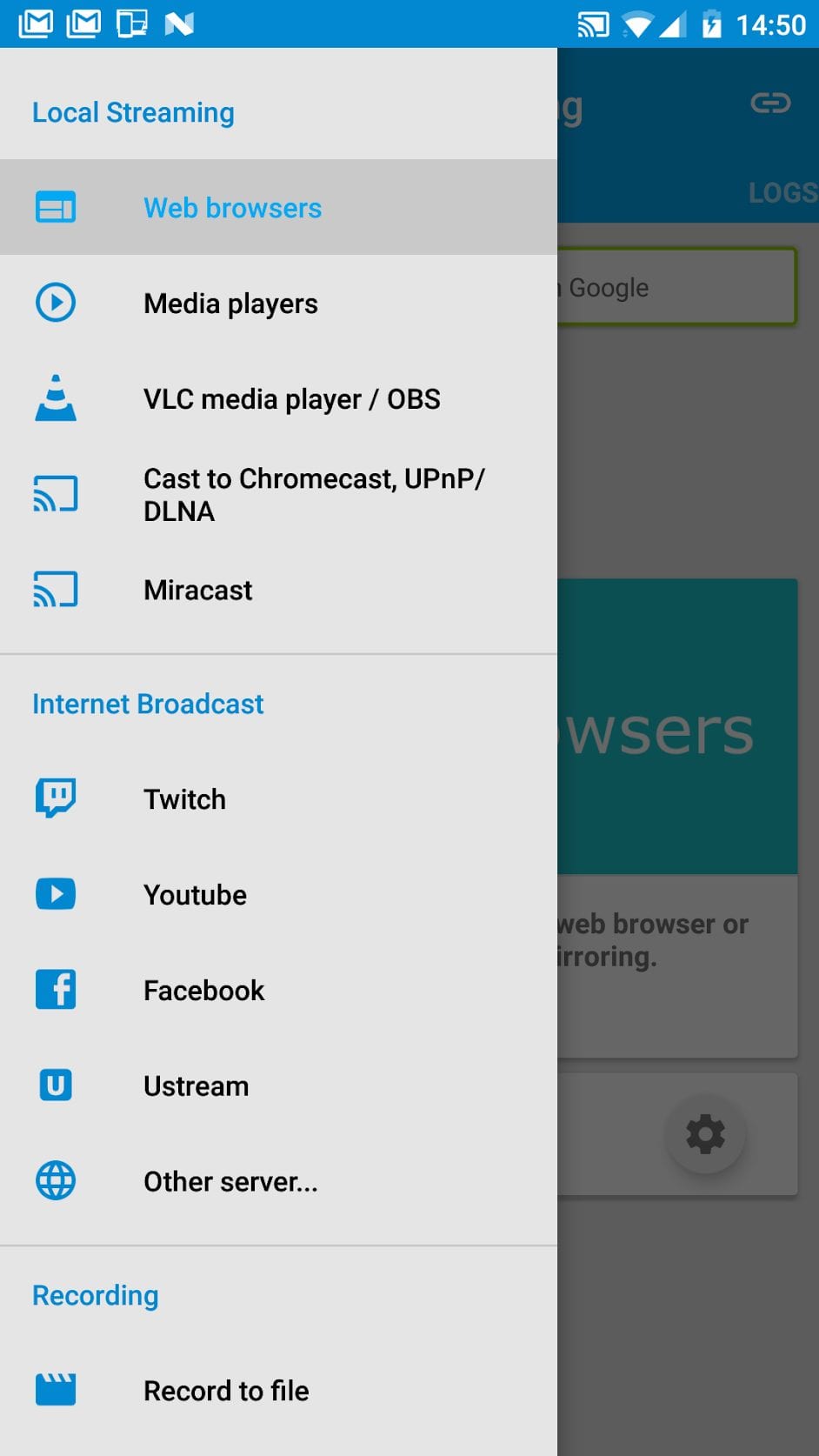 11. HD Screen Mirroring
One more app for Android that makes it possible to mirror the screen of your phone to the Smart TV. This is also a really simple app which is, nevertheless, provides streaming in high-quality even in the real-time mode. You will be able to project all the media content from your phone to your Smart TV immediately.
It is important to notice that the usage of the app is possible if it is installed both on your Smart TV and your device. Then, you will be able to connect easily. All the transmission is encrypted, so you can forget about worrying about the safety of your data.
With this HD screen mirroring app, for example, you can not only conduct live broadcasts but also show photos from your recent trip on the screen of a TV. The best part is that no file is going to lose on quality during the screen mirroring. You can easily broadcast videos, games and thus, create "let's play" or reaction video s for your blog or YouTube channel, for example.
The app has a quite high ranking on Google Play, probably because it provides fast and high-quality transmission of media with no efforts.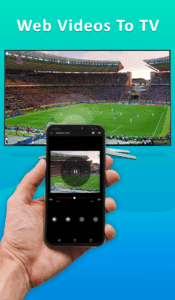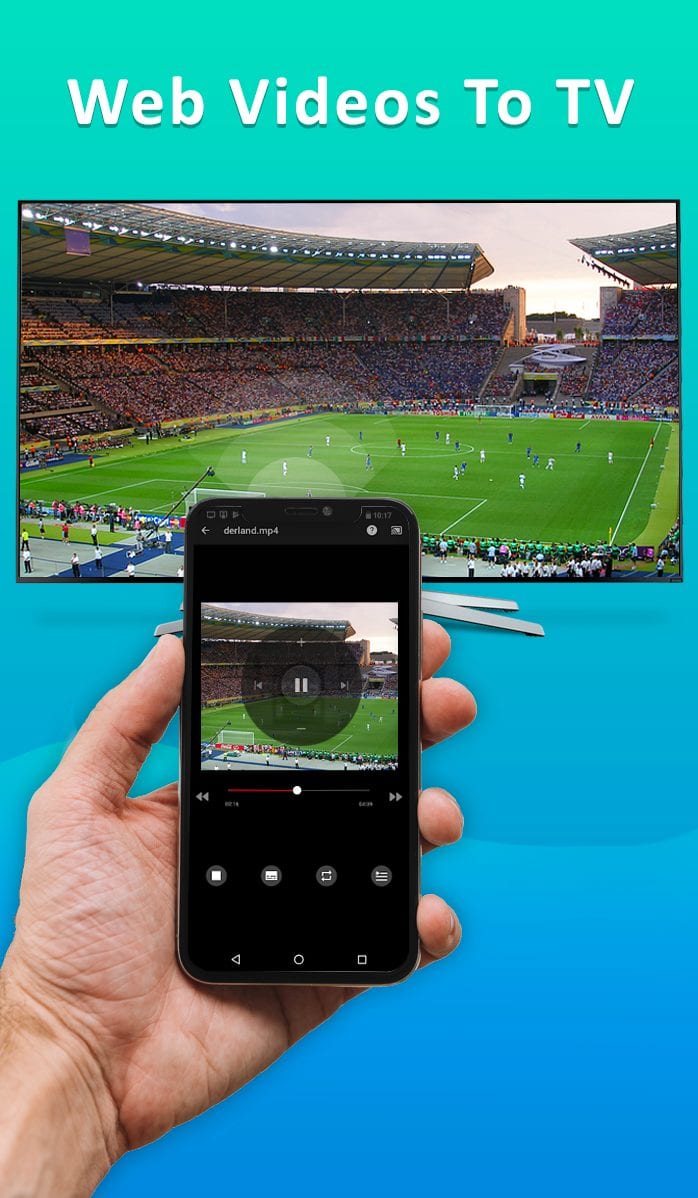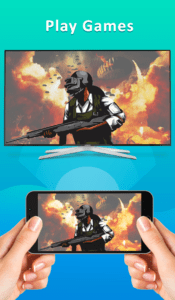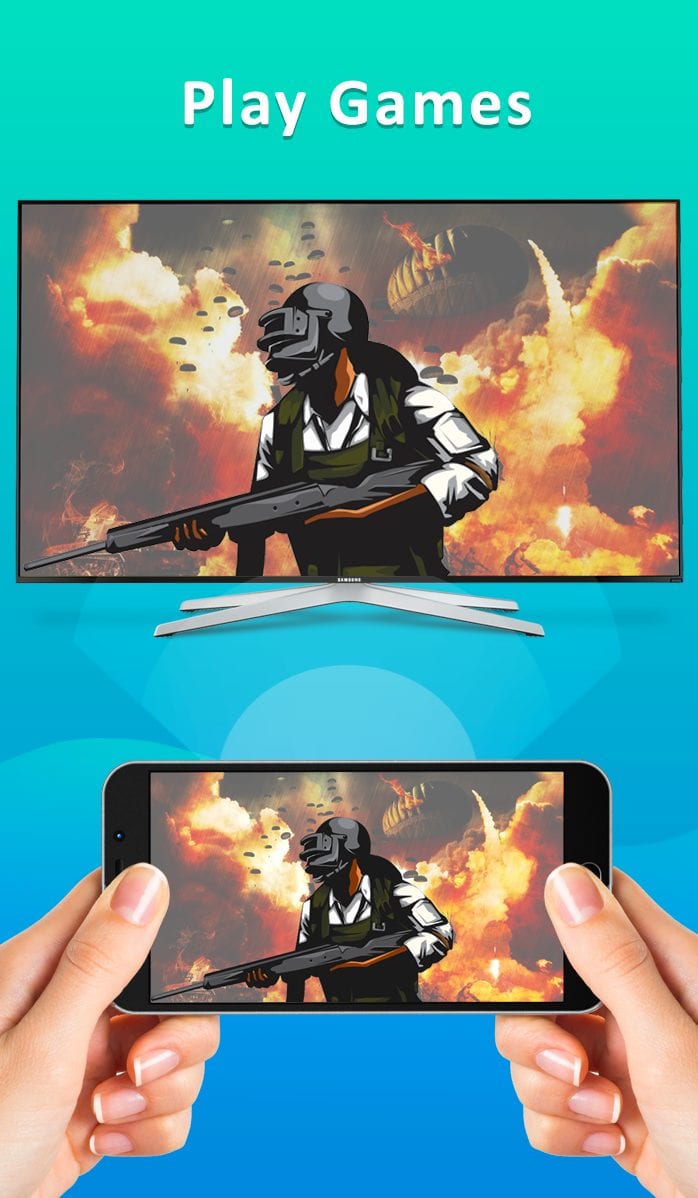 12. Miracast Screen Sharing App
Another popular software for screen mirroring which can work not only with Smart TV. Now you can share the contents of your Android device's screen to other gadgets and all the way around. The only aspect that you need is that both devices should be connected to the same WiFi network.
This App simplifies the process to One Click of a button to launch the Miracast service on the Phone which in turn searches the nearby Smart TV or Wifi Display or display connected to Mircast dongle such as EZcast. After your device discovered you can start the screen sharing.
An interesting feature of the Miracast Screen Sharing app is that it can switch the WiFi on your device in case it is switched off, so you don't even need to care about it anymore. The app is compatible with most of the brands and extremely versatile. The only possible disadvantage is that it may not work on the latest versions of popular devices.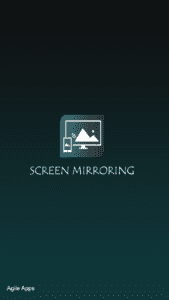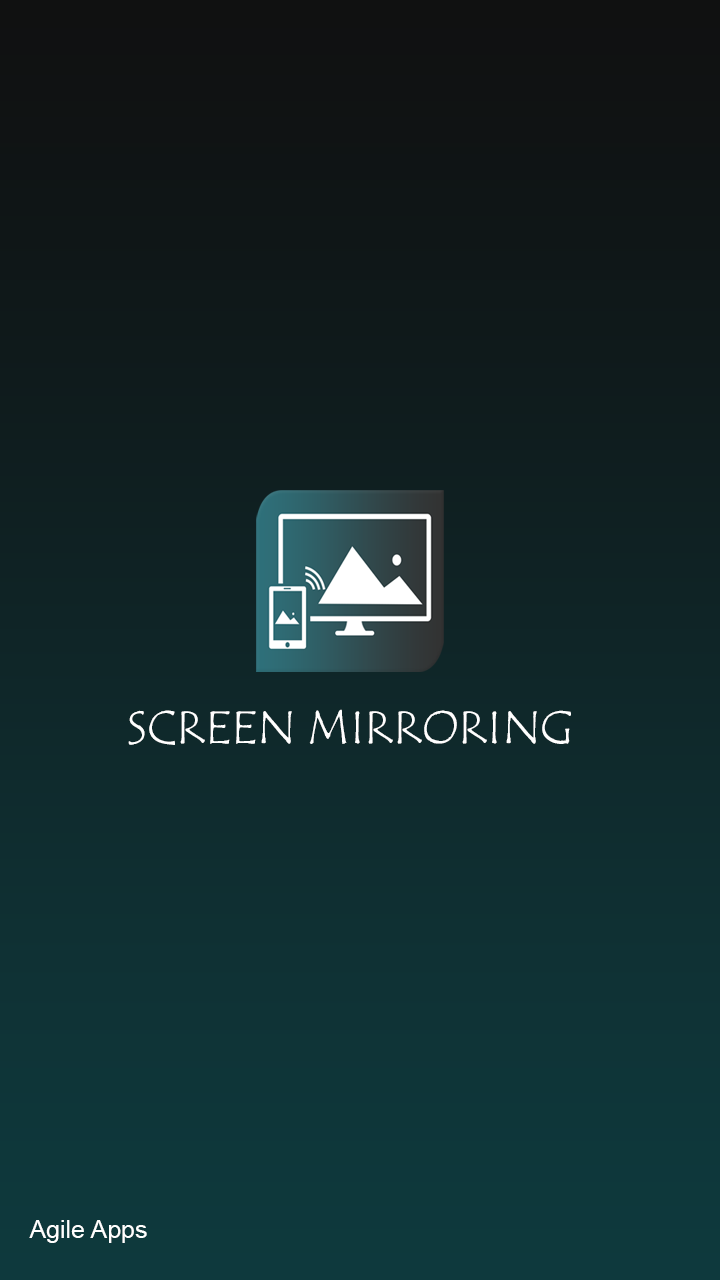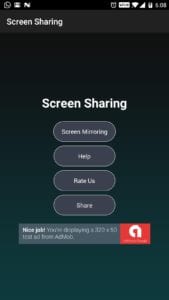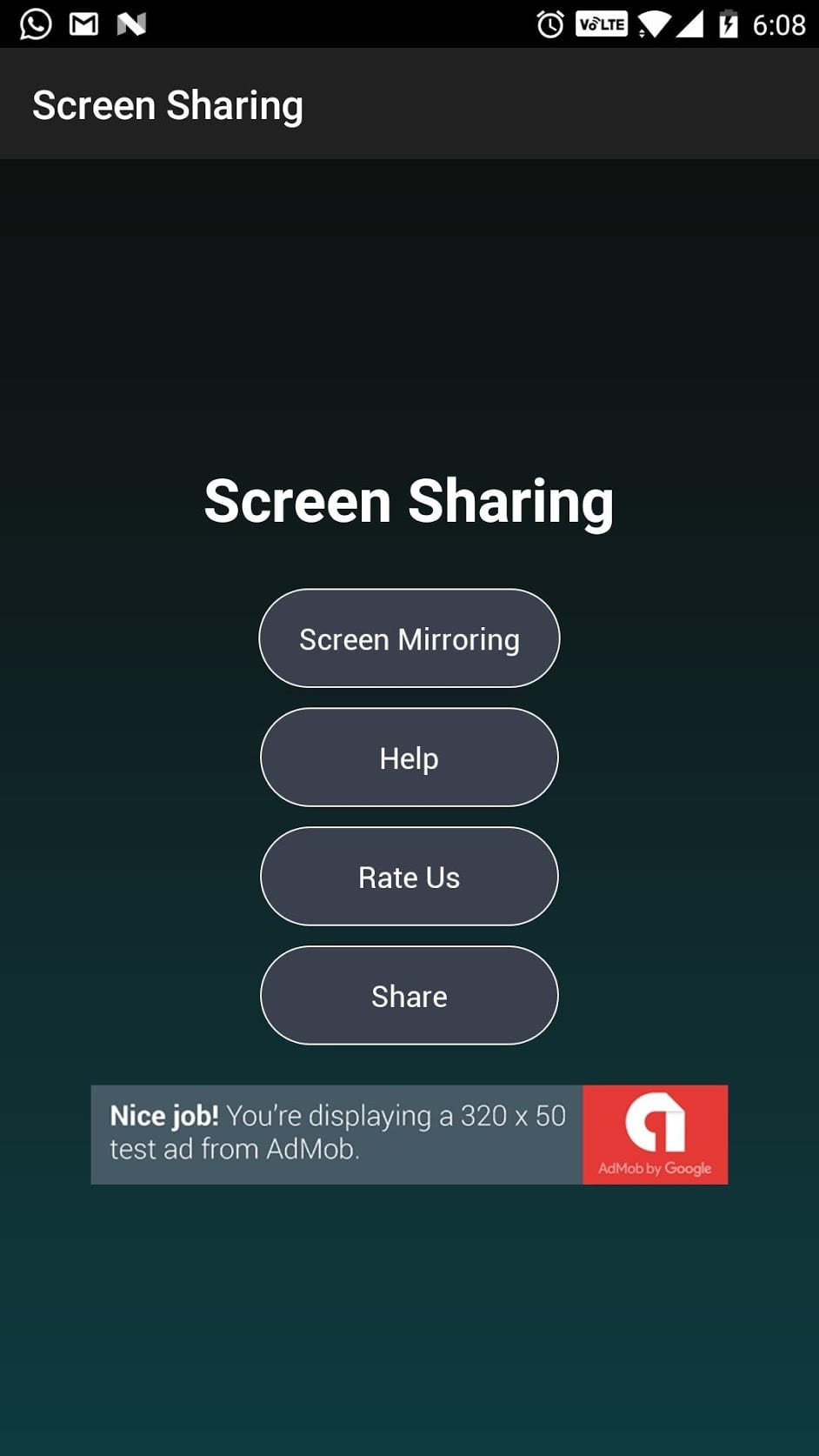 You may also like: Best stop motion apps
13. Screen Mirroring with TV: Mobile Screen to TV
As we can see from all those apps on the market, mirroring the contents of your smartphone to the TV screen is really popular nowadays. Well, it is truly cool when you can enjoy your favorite videos and games on a large screen.
This app doesn't really differ from the previous one in terms that both devices (you Android phone and Smart TV) must be connected to the same WiFi network and thus screen mirroring is a one-second task.
Just connect those two and enjoy the high-quality real-time screen mirroring to your Smart TV. The distinctive feature of this app is that it actually synchronizes with all the Samsung classic apps, such as Smart Hub, which increases the overall productivity of the app. Browse across your favorite live TV and streaming apps with no limitation.
Moreover, here you can adjust the resolution of the screen to improve the quality while streaming, The interface of the app is user-friendly and guides you through the list of devices that your gadget can be connected to for screen mirroring. The list itself is not that wide, but it includes all the most popular items which are compatible with Android.
And one more interesting feature of this software is that it helps to save your battery charge. It is actually a problem while doing the screen mirroring from any device since it is energy-consuming. However, in this case, the app can switch off the backlight and vibration in order not to waste your battery's charge on it.