If you are going to organize all your files, folders, or desktop, then you should definitely try Easy File Organizer software. The software is compatible with Windows, Mac, and Linux. So, let's read more about its features!
Except for organizing files, you can explore a lot of other apps that can perform several tasks at the same time.
One of the best options of this tool – it can organize around 1000 files in a second. So, you will not have to waste too much time! Moving on, Easy File Organize provides excellent sorting facilities. Thus, you can sort all your files and folders by date, extension, kind, size, and etc. Plus, you can also manage all your files by content!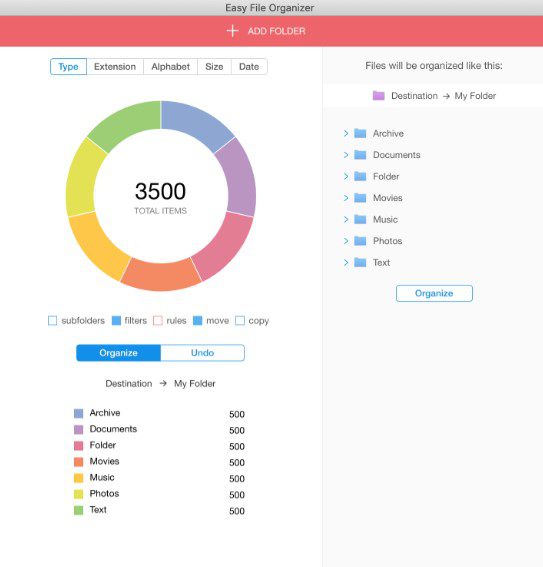 Organize preselected categories of files, control files on external USB drives, and manage files into folders generated from file names – all these things you can easily carry out in a few clicks!
By the way, you can also review all the files before and after organizing. Moreover, the program allows you to return all the organized files to the previous state whenever you want.
As for the program's interface, it is very straightforward to navigate. Besides, the developer offers a very pleasant design that guarantees a pleasurable user experience. Therefore, there is no need to be very tech-savvy to find out how all the functions work there!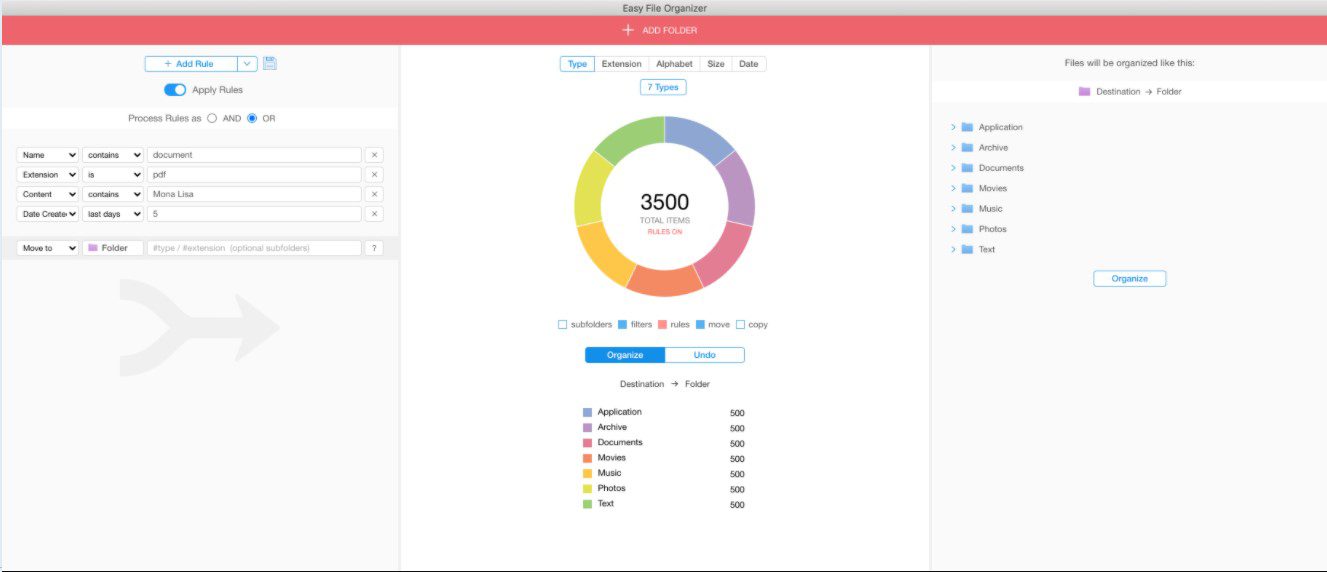 All the users can download both free and paid versions. In the premium version, you can easily organize an unlimited number of files and folders. Plus, the price is not expensive!
There is no need to worry if you have faced any difficulties while using this program, as the developer offers you very responsive customer service. So, all the technical assistants will do their best to solve all your problems!
When you're done with organizing your files, you might want to get new ones. Check out the best torrent apps and download everything you want!
All in all, Easy File Organizer is truly worth downloading. We have not found any negative aspects of this tool, that's why we can surely advise all users to try it!