Meditation Timer is an app that has a built-in meditation timer that helps to relax and go into your thoughts.
When you enter the app, you will see a large round button at the top of the screen with a triangle in it. By clicking on it, you will hear a specific gong that will be played for a certain amount of time. After a couple of seconds, the sound will automatically repeat.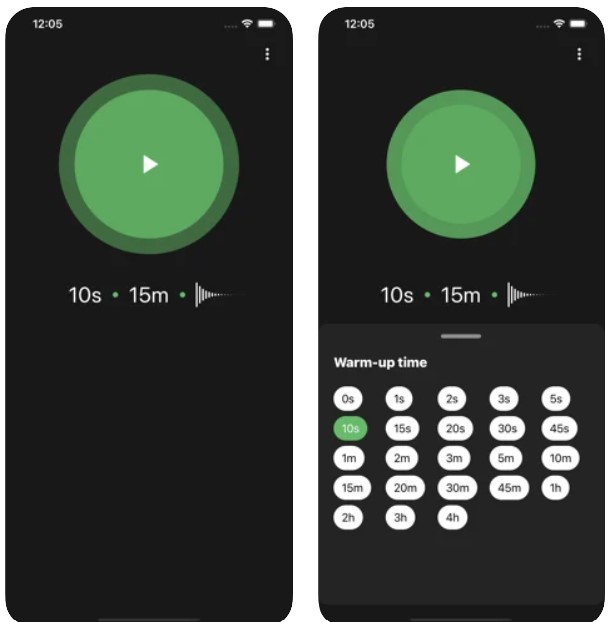 The start button (drawn in the circle triangle) will change into two vertical sticks. They are responsible for the pause of the session. At the bottom of the circle, you will see the Abort button, which allows you to end the meditation. Lower, there are customizable features such as Frequency, Warm-up time, and Meditation time.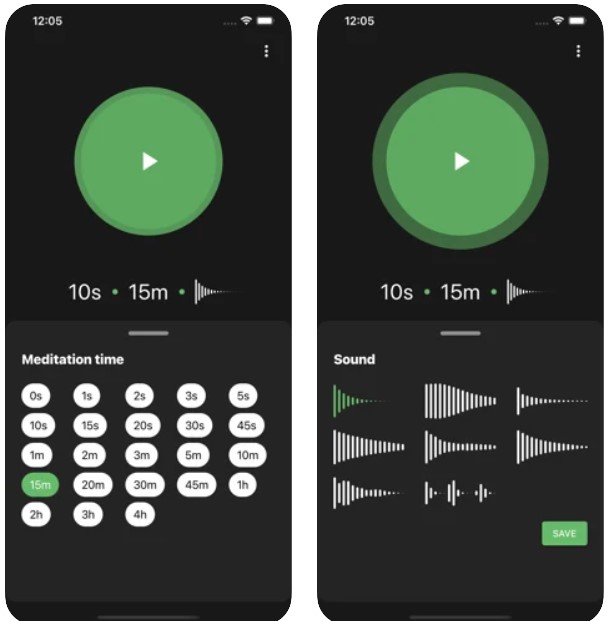 On the very right, several drawn sticks mean the sound type. You can therefore change the sound of the gong from 10 different options.
On the top right of the Home screen, three vertical dots indicate the Settings. There are 5 sections in there: General, Ads, Meditation Timer, About, and Legal. More specific features include the change of the main color (19 options), the ability to play the gong twice at the end, the removal of the ads, the statistics, the contact information, and more.