The DWP App is the perfect option for how to keep fit, without wasting time and money on going to the gym. Use your digital trainer anywhere you want. Works with IOS and Androids. Lose weight, build muscles, follow the diet – adapts to all your wishes!
You may also like: 15 Best yoga apps in 2020 (Android & iOS)
The DWP App creates a personalized program according to your preferences and provides useful workout and diet plans. Read the extended range of nutritional and tasty recipes of local and international cuisine.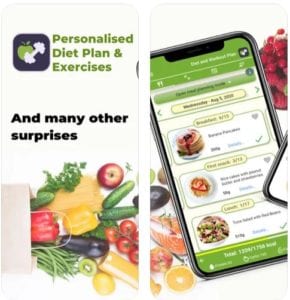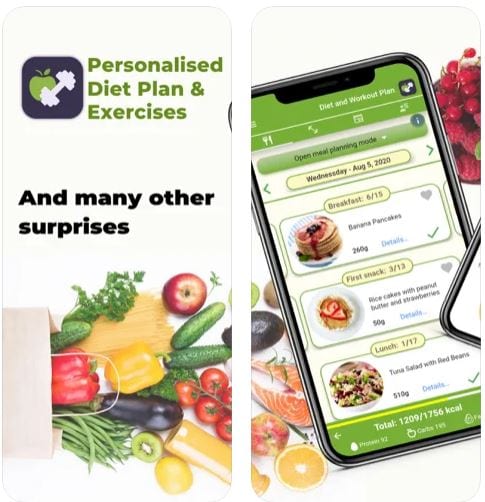 Choose the most balanced and wholesome menu, which you find the most appropriate for you. Create your own grocery list and add all the necessary ingredients. No need to worry about giving up your diet – the DWP App takes care of it and eliminates this chance!
Be aware of your daily food intake. The integrated Meal Planning Mode enables you to plan your eating intake for up to 14 days. Record all dishes and drinks that you consume and check their amount of calories. The DWP App helps to keep track of carbohydrates, proteins, and fats as well.
Drinking enough water is vital for keeping a healthy lifestyle. Professional Water Tracker lets you know about the amount of liquid you drink and notifies if you forget about daily drinking. Enjoy having a healthy meal!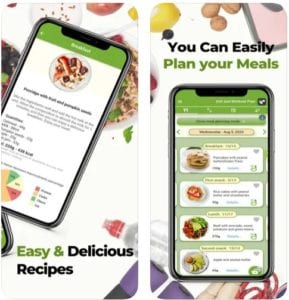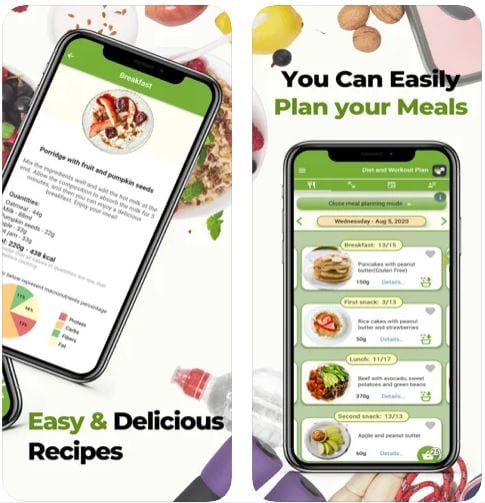 Check useful materials about your body! Each of us is different. We have individual tastes, nutrition habits, different physical abilities, and workout experiences. That`s why the DWP app provides a great number of tips and facts, sports programs, and diet information, which you can find useful for your personal needs. Stay healthy all the time!
The manufacturer stands firmly behind the app utility and tries to satisfy all user's expectations. The DWP App comes with two versions – a free and Premium one. The Premium version includes additional options at an appropriate price. With a help of the DWP App keep an active lifestyle wherever you are – at home or at the gym.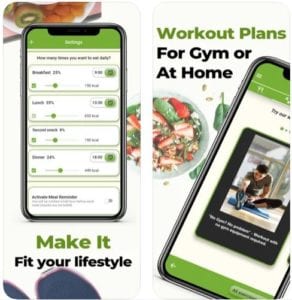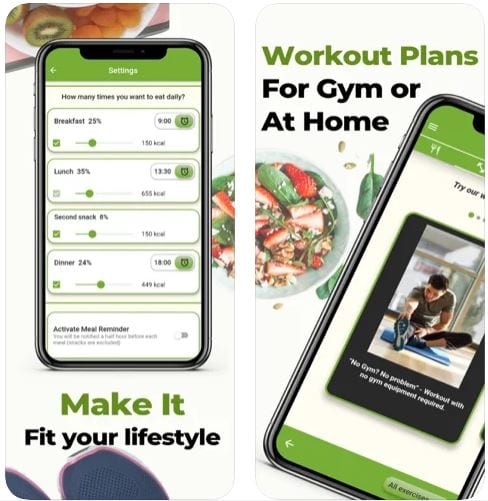 The DWP App takes care of your results and meets all challenges! Ideal assistance while losing weight or gaining muscles – no need to hire an expensive trainer. Forget the expensive gym membership, the app requires no equipment and is available 24/7!
You may also like: 13 Best workout timer apps for Android & iOS
Loading the DWP app is an ideal way how to keep in shape! An extended number of useful materials and sports programs and a user-friendly app system – the major features of this app. Searching for a professional app to keep in shape? Check this variant – it will totally suit you!