If you've ever needed to share a vid with someone, you know it can be a struggle. It may take too much time or even lead to quality loss. Lucky for you, we're right here to help.
We've rounded up the best video-sharing apps for Android & iOS you could try. These apps don't limit you in file size and support high speeds you'll be impressed with.
Most apps cover cross-platform sharing, so you'll get to send the files to your PC as well. Some of these apps even let you download vids from multiple websites. Let's dive in!
1. SHAREit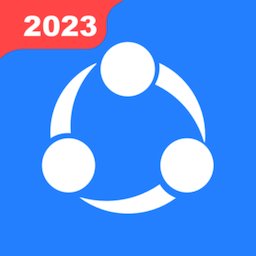 If you need to send the vids or any other files quickly and securely, this app is the one. It's not just another file-sharing app, but an efficient portal that offers top-notch privacy and data security. You'll get to transfer files seamlessly without any data consumption, way faster than you would via Bluetooth.
The app covers multi-platform transferring, which lets you send any file type across all your devices. You can do it with pics, vids, docs, and even large games within seconds, without worrying about file size limitations. At this point, you can even send a full-on movie. It may not get sent immediately, but it will happen way faster than you would expect.
The app covers a built-in downloader that works with over 100 sites. You can use it to get HQ movies without any hassle. There's also a media player for you to load the vids and songs you've saved or going to send to someone.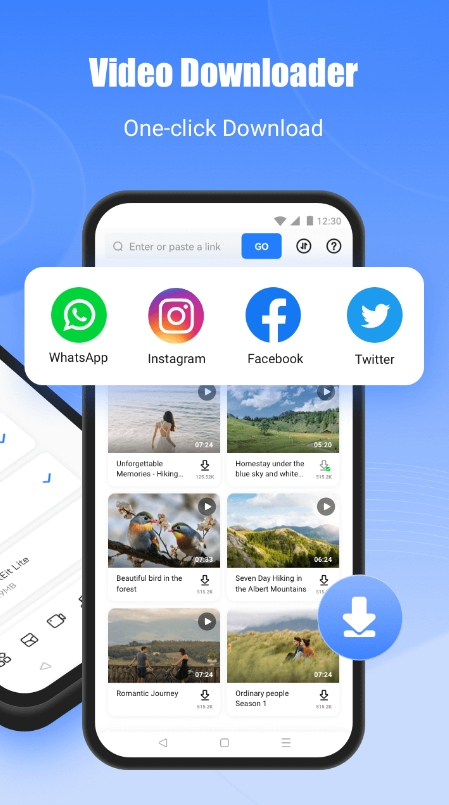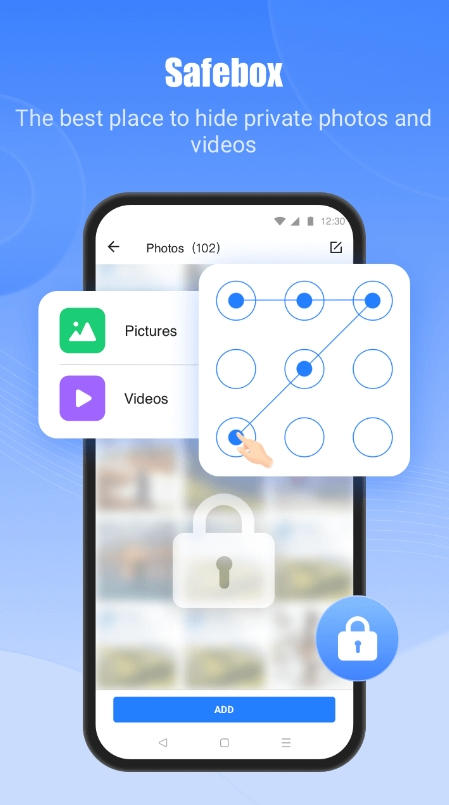 You may also like: 9 Best Video Splitter Apps
2. Send Anywhere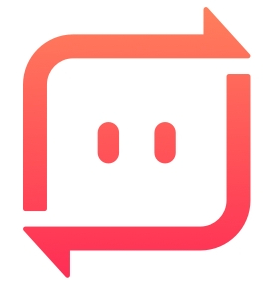 Tired of fumbling around with clunky file transfer tools that compromise the quality of your vids? This app is exactly what you need, then. It's an easy solution to all your file-sharing problems, really, and it's free to use.
So what makes the app so great? Well, for starters, it allows you to transfer any file type without compromising it. Your vids will stay intact and unchanged, just the way you want them! Plus, the app uses 256-bit encryption technology to ensure your files are fully secured.
Plus, the transfer happens via Wi-Fi Direct, so you can transfer vids without using web data. And if you need to send heavy files, the app got you covered as well. There are no size limits whatsoever, so you're all the way covered. You can easily share files with numerous people at once through a link.
It also supports multi-platform transfer, and you can easily send the files to your PC if needed. There are several sharing options in general, so feel free to pick one you like most.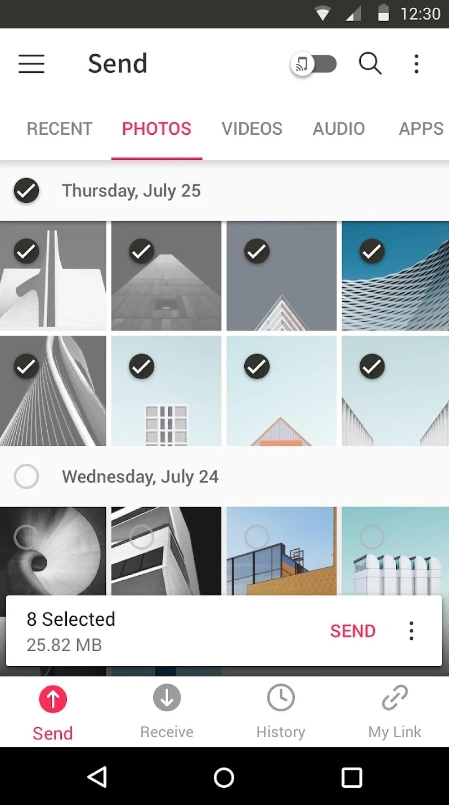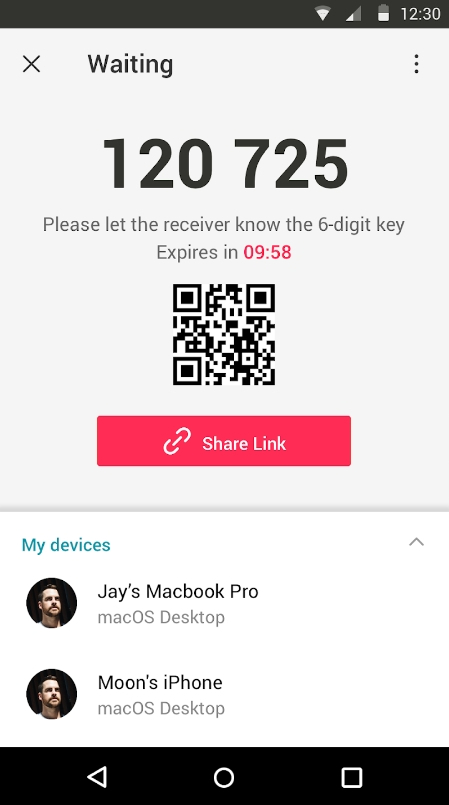 3. Xender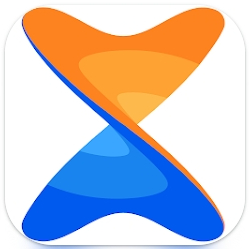 This app is a great solution for all your file-sharing needs. From pics to music, vids to apps, and docs to any other file type, you can transfer it all with ease and at breakneck speeds. As for the speed, the app can reach up to 40Mb/s.
You can send a vid of any size within secs, and there are no limits whatsoever. Yep, you read that right, the app comes with unlimited file size. Whether you want to share a massive movie or a huge document, the app has got you covered!
But that's not all. The app requires no cables, no internet, and no data usage. You can transfer vids anywhere and anytime. And here's the cherry on top: the app has recently added a converter. You can now change the file format with just a few taps. No watermarks, no quality loss, and no hidden fees to bother you at all.
There are multiple sharing options available, so you can choose the one that best suits your needs. You can send the vids via emails or other messengers, and the app even covers multi-platform sharing if needed.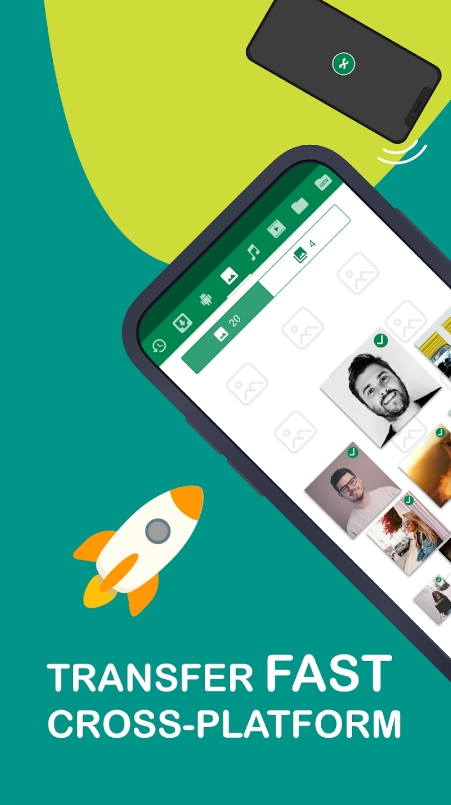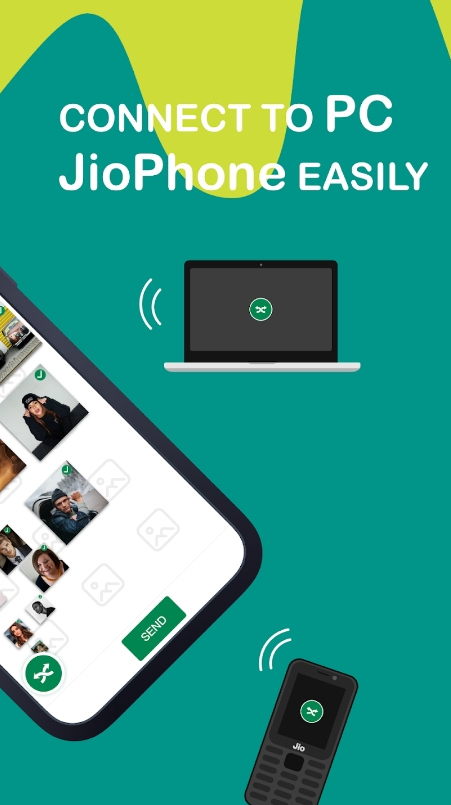 4. Filemail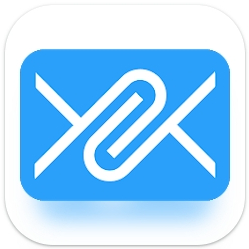 Have you ever experienced struggling trying to send a heavy vid (or any other file) to someone? Yeah, we've all been there, and this app does a great job of helping with that. It's a hassle-free, ad-free, and 100% free app that is a treat for anyone who needs to transmit vids with ease.
One of the best things is that you don't even need to register to send files up to 5 GB per transfer. Plus, the UI is easy to use, so you'll quickly figure out how to use the app in the most effective way. Simply select the files you want to send, enter your recipient's email address, and voila! You're done in just a few clicks.
The app also lets you transfer multiple vids or even entire folders. No worries if your recipient prefers not to get the app, you can simply share a download link with them. The app even gets you notified when your recipient downloads the files.
One thing to keep in mind is that files are available for download for only 7 days. However, this shouldn't be an issue for most users. Plus, the app is multi-platform, so you can share vids with anyone.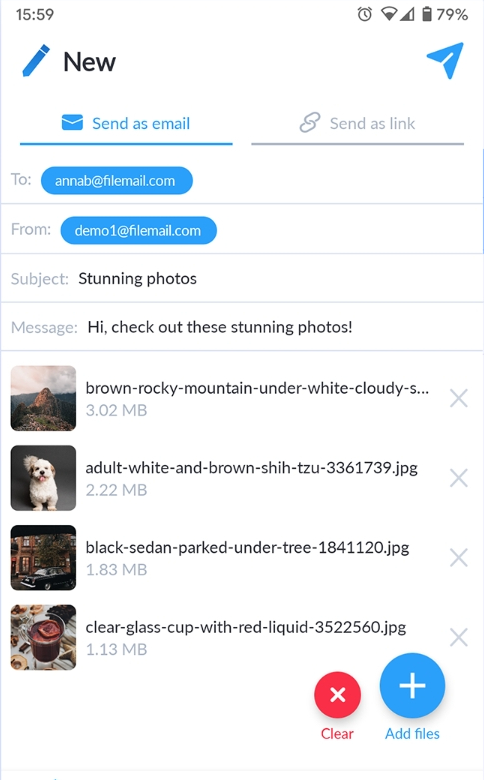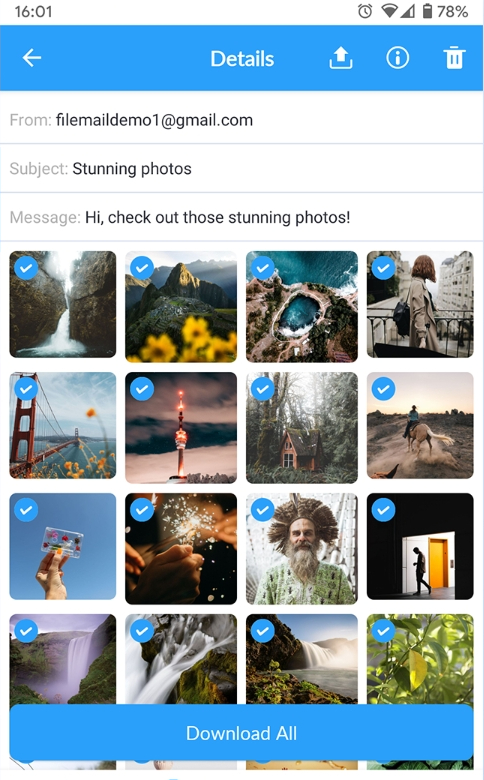 5. EasyShare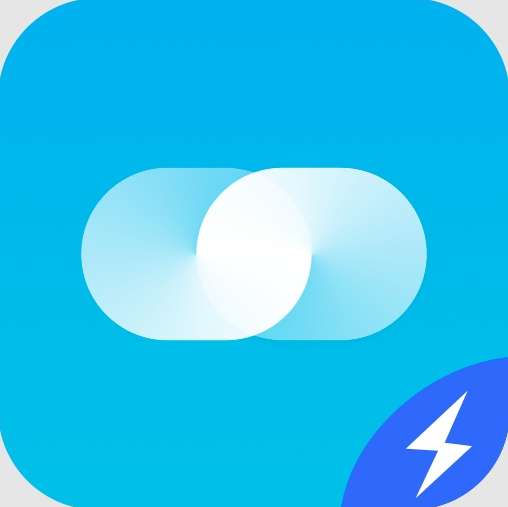 On the hunt for an app that can send your vids lightning-fast? That might be the one. With speeds of up to 40Mbps, this is one of the fastest file-sharing apps out there. The good news is, you won't need a web connection to use the app. You can share vids through wireless LAN or Bluetooth and send whatever you want at any time and place.
And if you're worried about file size limitations, fear not – the app has none. No matter the size, large or small, you can send vids with ease. Plus, the app supports all operating systems, including iOS. It also covers a phone replication tool that lets you migrate your content from your old phone to a new one.
The app takes security very seriously, so you don't have to worry about your data being compromised. The UI is simple, and there are no ads to get in the way of using the app. It is entirely ad-free, so you can focus on what really matters: sharing your vids with ease.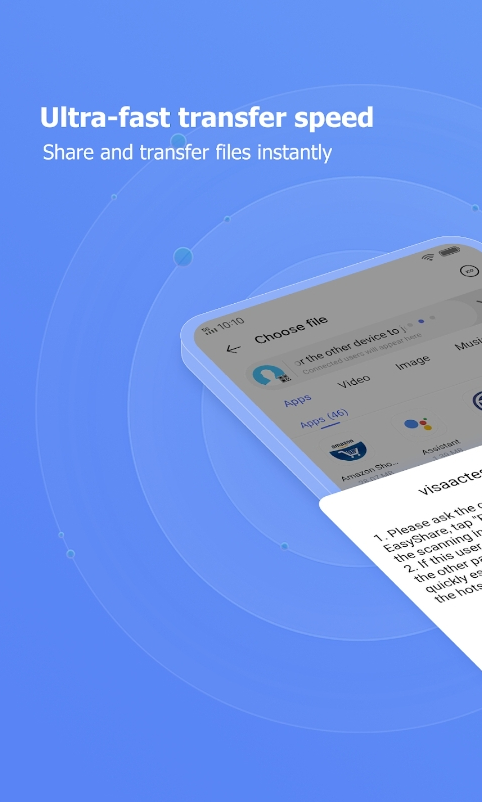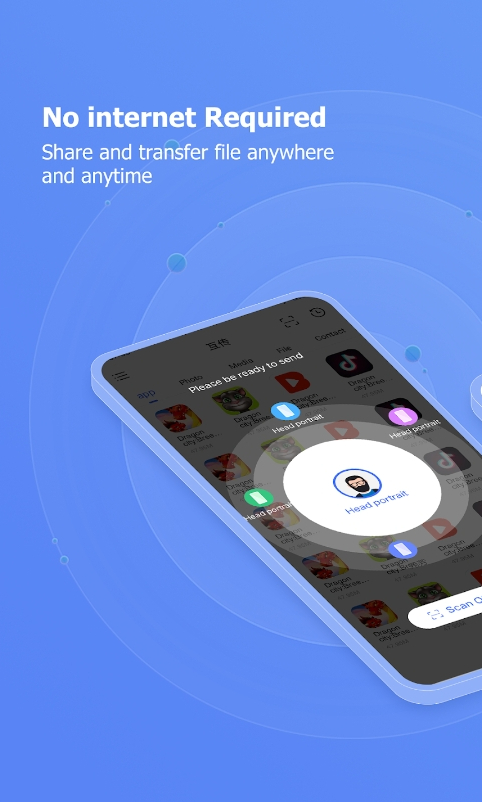 Check also: 9 Best Apps to Combine Videos and Pictures Together
6. ShareMe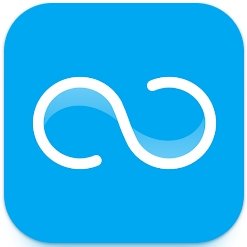 It's a handy app that lets you share any vids with little to no effort. The app has strict security standards, so you can share files seamlessly without compromising your privacy. It's also free and lightweight, so no worries about the memory clutter.
But let's get into features, shall we? First off, the app lets you transfer pics, vids, apps, and practically any files you may think of. There are no size limits at all, and you can share multiple vids at the same time. The app can even transfer full-on movies, how cool is that?
What's more, you won't need the internet to use the app. Yup, you heard that right! You don't need to be connected to a network to transfer files at all. And with its friendly UI, file transfer becomes even simpler. Files are neatly sorted into types, making it easy to find and share what you want.
You won't need to worry about interrupted transfers either. If your transfer gets paused due to a glitch or any other reason, you can resume it with a simple tap. No need to start the whole process again.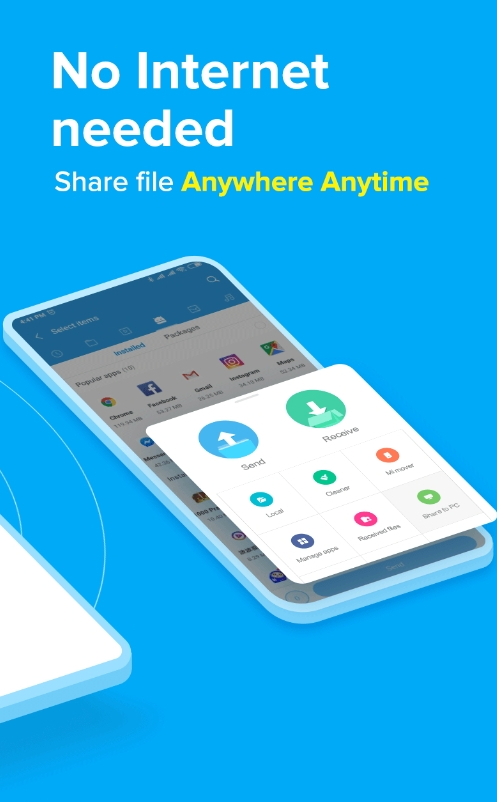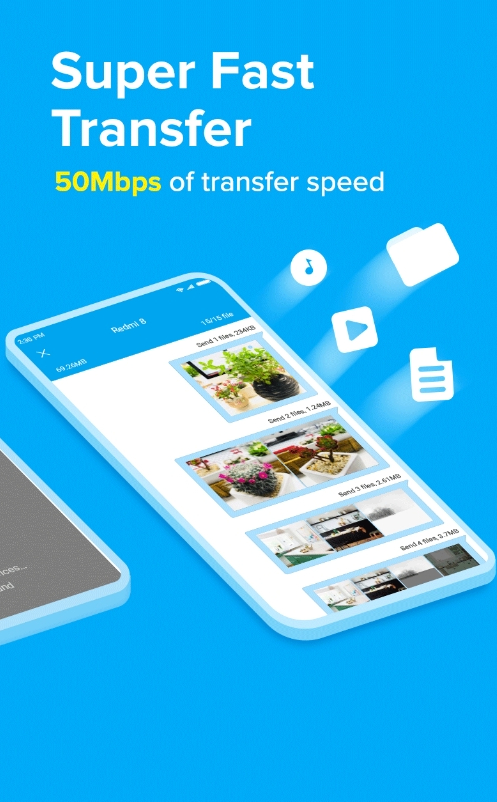 7. InShare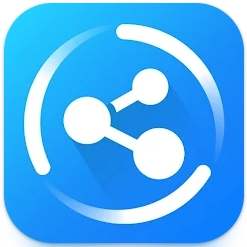 This app is a gem for those who need to send vids to other people frequently. First things first, the speed at which you can send files will blow your mind. With up to 40Mb/s, you'll get to share vids that were 1G in size in less than 30 seconds.
Plus, if the transmission gets interrupted, the app will reconnect and pick up right where you left off. The app lets you share all kinds of files in general. No matter how large the vids or docs are, you'll get to transfer these quickly. As for the file sizes, most of them are covered by the app.
Indeed, you can transfer all sorts of files: pics, vis, and even APKs. And the best part? You can send numerous vids or batches at once, making it the ultimate time-saver. The app lets you transmit the files offline, too. So whether you're in a remote location or just don't want to use up your data, you can still share games, vids, and files with ease.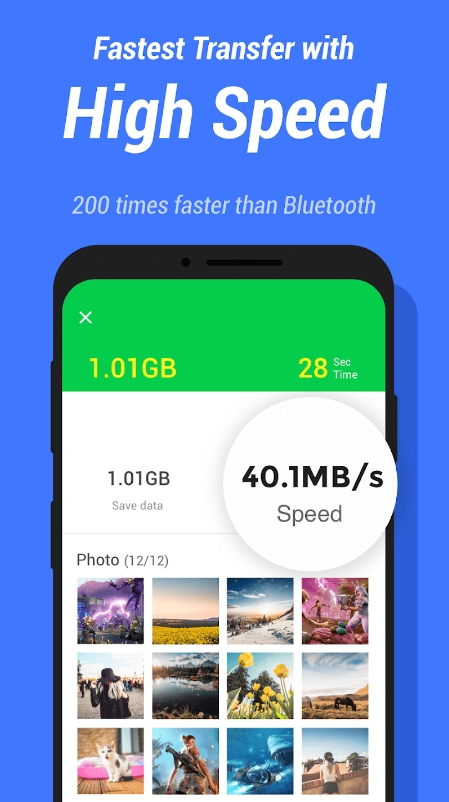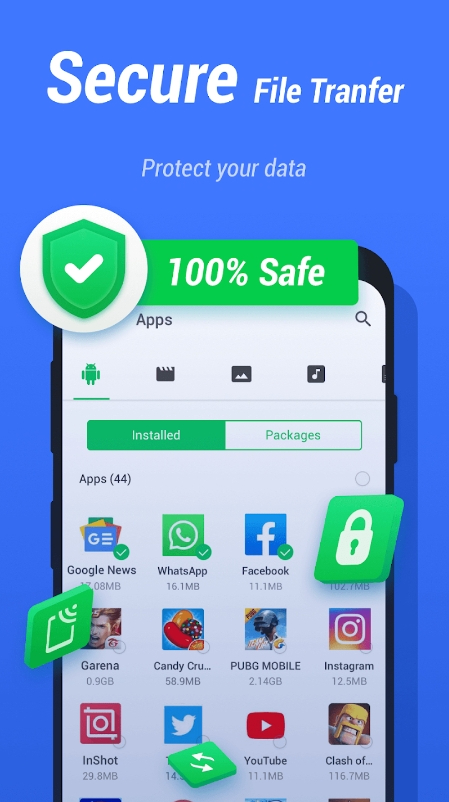 8. celebrate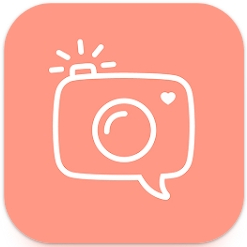 The concept of this one is slightly different. This app is here to help you share precious family pics and vids with your loved ones. It's a secure, easy-to-use app that is also aesthetically pleasing. This app is great for all kinds of occasions, from family vacations to weddings and everything in between.
The app lets you make albums for any occasion, no registration is required. With just three easy steps, you can create a shared album that's password-protected and hosted on secure servers. Simply invite your fam and pals to the album, and share, view, and saved pics and vids at your convenience.
One of the best things about this one is how simple it is to use. Not only that, but it also offers a variety of interactive features. Your fam can like and comment on each pic or vid like a private IG, only better. And with all vids stored centrally in the cloud, creating photo books and other products is a breeze.
You can load the vids of any length or size, and all those you invite to the group will be able to save these on their devices easily.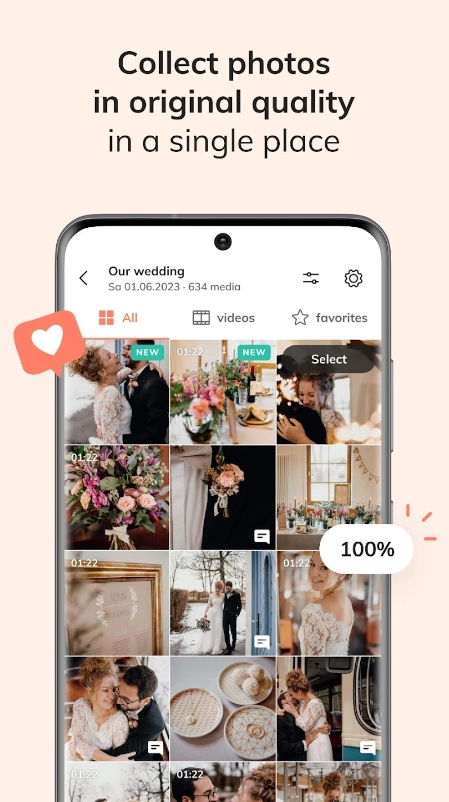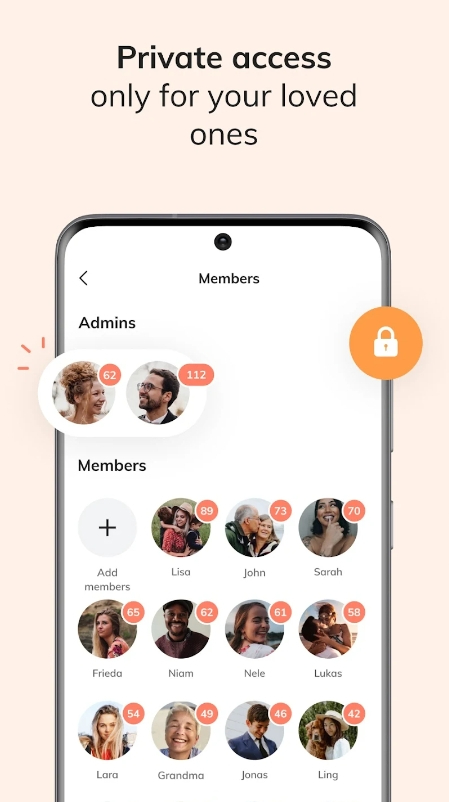 9. XShare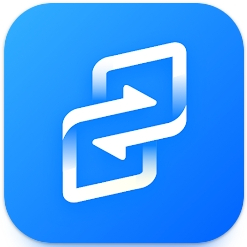 This is an all-in-one solution for all your file-sharing necessitates. It covers a scope of transfer types, making it the ideal app for seamless sharing. The app covers a one-click connection and sharing without even requiring you to scan a QR code. Incredible, right?
The thing you'll definitely appreciate about the app is its exceptional transmission speed. The app really lives up to its promise of providing high-speed transmission speed without the need for a web connection. You'll get to send heavy files like movies and vids in no time. That kind of efficiency is definitely hard to come by these days!
Speaking of sharing files, the app covers all kinds of file types. And the best part? You can share vids anytime, anywhere, without having to worry about internet access. It also lets you view and delete the files in a breeze. It's like having a personal assistant to manage the files for you.
And let's not forget about security. The app ensures extremely secure transmission, so you don't have to worry about privacy leaks. The files are sent out safe and sound.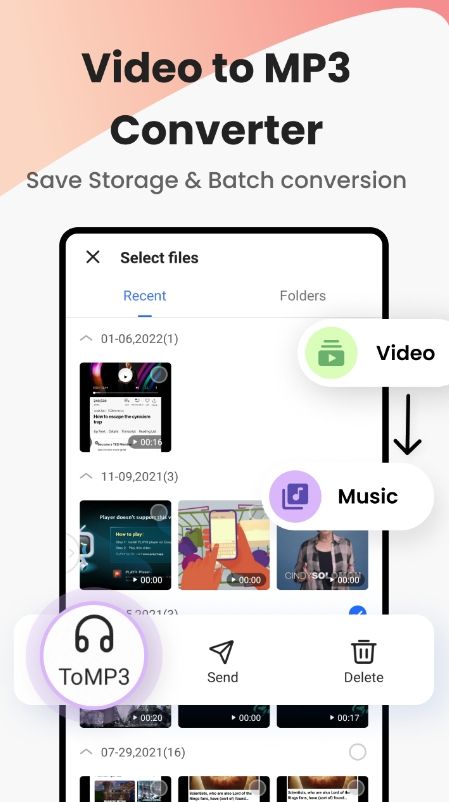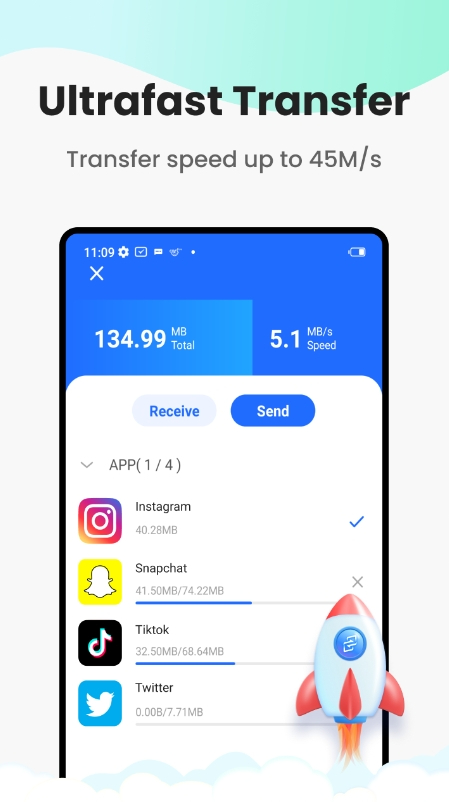 You may also check: 11 Best Apps to Create Video Memes
10. Zapya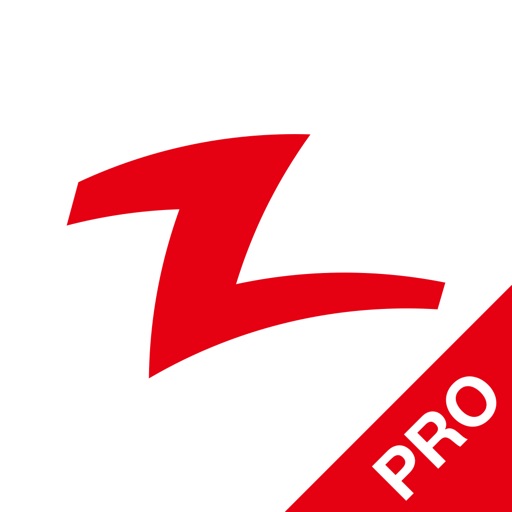 And lastly, there's an app to take your file sharing to the next level. It lets you transfer vids of any size and format on all platforms, whether you're online or offline. No more struggling to share vids or worrying if someone's device is compatible. With this one, you can share files on all platforms under the sun.
Not only that, but the app covers several offline transfer methods, so you can send the vids to people nearby. Form a group, generate a personalized QR code, shake the device to connect, or make use of the radar to find and share with nearby users.
It even covers some features that you didn't even know you needed. Have you ever been frustrated with the limited storage on your phone? Well, with this app, you can expand your storage with USB drives. It also lets you share and install apps effortlessly.
There's also a phone replications tool to quickly transfer the content from your old device. You'll get to share the vids in batches as well, which saves tons of time.