Phiewer is a full-featured application that allows users to view videos, pictures, and audio files. So, let's find out why this app is so special! First of all, we would like to mention that this tool has a quite fast and simple installation that will take up just a few seconds.
When you open the program, you will find the media gallery navigation panel and a media library that enables you to manage all your files and view the metadata information. In Phiewer, there is a wide range of shortcuts for browsing, rotating, play/pause, etc. All these shortcuts are built in the controls panel.
By the way, if you want not only to look through your pictures but also edit them and put them on a white background you should check out these apps.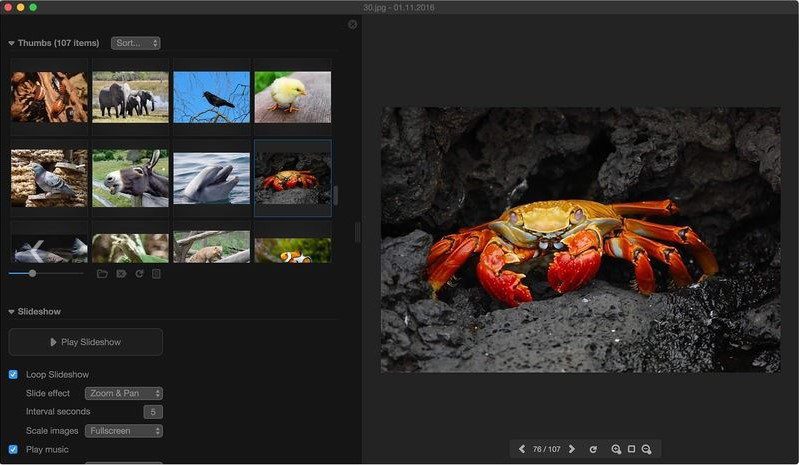 One of the best parts of this tool – it supports lots of popular audio, video, and image formats. Below, you will find them:
Audio formats:.opus, .weba, .webm, .ogg, .ogv, .ogm, .oga, .wav, .mp3, .flac.
Video formats: mp4, .m4v, .m4u, .m4a, .mov, .mkv.
Image formats: .png, .jpg, .bmp, gif(animated), .heif, .heic, .tiff, .svg, .webp, .3fr, .ari, .arw, dcs, .dcr, .dng, .drf, .eip, .erf, .fff, .iiq, .k25, .kdc, etc.
By the way, you can also watch the slideshows. For this, you should click on the Slideshow play button to view your media folders with special effects and background music.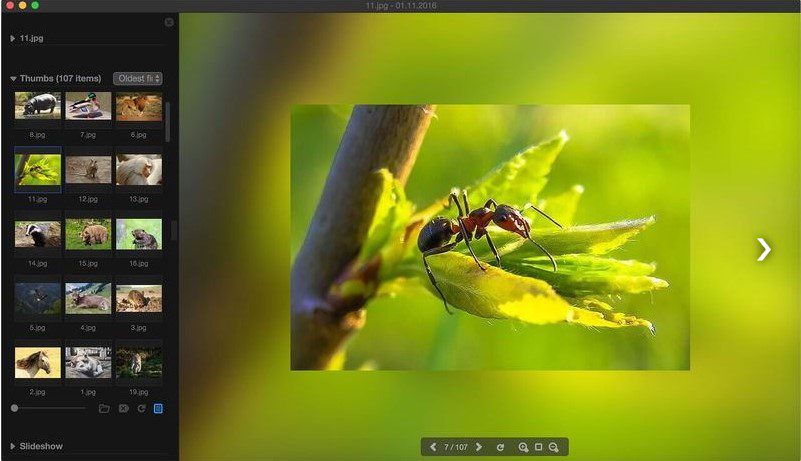 If you want, you can also set up the interval speed of each slide, select transition effects or audio tracks. Moreover, you can even choose your own music from the hard drive.
We were truly impressed by the modern app's design that guarantees a quite user-friendly interface. So, there is no need to be very tech-savvy to find out how this tool works.
You can also check the article about the best split pic apps. 
All in all, if you want to quickly organize and view your media files, Phiewer is an excellent solution to carry out this task. We have not found any significant disadvantages of this program, so we advise you to download it. You will not regret!