Enjoy the time with your friends playing the game on the network! Snake.io is the best variant for it! You will be surprised how simplicity and competitiveness combine in this game!
You may also like: 11 Best zombie tower defence games for Android & iOS
Simplicity lies in the fact that this game is founded on the classic Snake game. The idea is very ordinary. You have to control a long worm that moves along the plane, eating a piece of food and getting points for it. The length of your worm is increasing, making the game much complicated.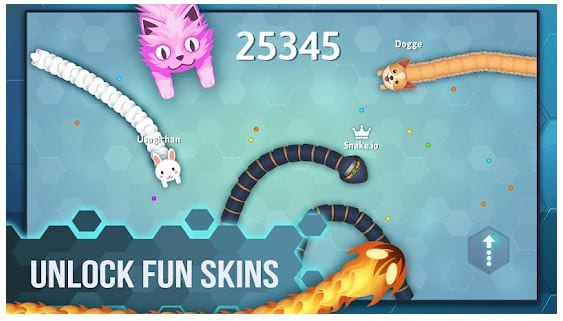 The new version of the game adds a still simple, but catchy interface design. The design is made in pleasant bright eye colors, and the worm itself is a cute character. You can also change the skin of your worm, making it a long cat or long dog, it is so funny! But do not consider the game not serious.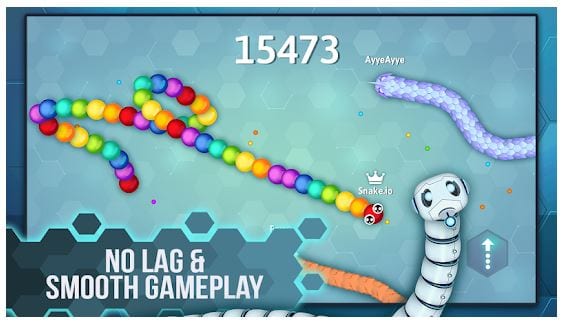 The developers tried to make the game fast and dynamic, while with smooth control. They add many great features. The new feature is that you play with other users in the same field. You have to be careful because if a collision happens, you lose points earned, and the game is over.
Playing with other users, you are fighting for a place in the ranking. Just you need to score as many points as possible, but we think you have already realized that this is not as easy as it seems. So this is a great chance to test your leadership and competitive ability! You can invite friends to the game to make it even more exciting!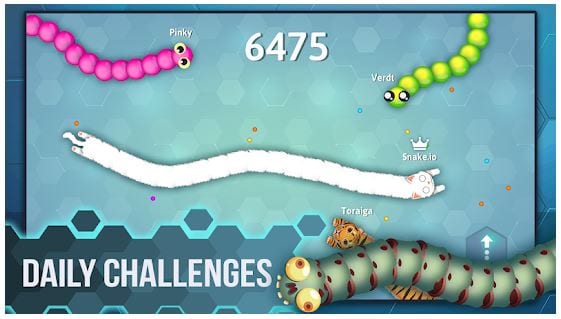 You may also like: 7 Cool apps that make you look skinny
You have to have an internet connection for playing with other users, but do not despair if there is no access. The game works offline as well too! Snake.io is a great opportunity to pass the time during long trips, queueing, or boring lectures. Estimate the app by downloading it right now!