Amperes battery charge info is an application that helps you to test cables, chargers, wires, and batteries. It will perfectly suit people who want to monitor the battery level and compare different power banks, wires, or changers.

You may also like: 8 Best Text to Speech Apps for Android & iOS
On the home screen, you will see such tabs as Info, Test, Wizard, Settings, and Help.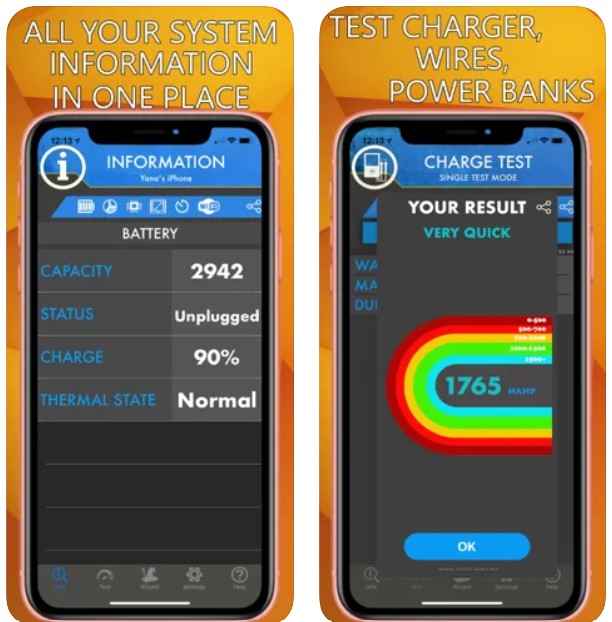 In the Info section, you will be able to get the actual charging rate of your battery, measure the charging speeds of the wireless charger, monitor the battery level, and be notified on reaching the desired battery charge level.

You may also like: 9 Free Apps To Limit Social Media on Android & iOS
With the function Wizards, it is easy to compare the different charging levels of variable cables, chargers, and charging sources like power banks. On the screen will be shown the devices and below each of them, the reached data.
In the Test tab, you will experience the simple test result view. The most vital device information will be also shown (disk space, memory, and thermal status).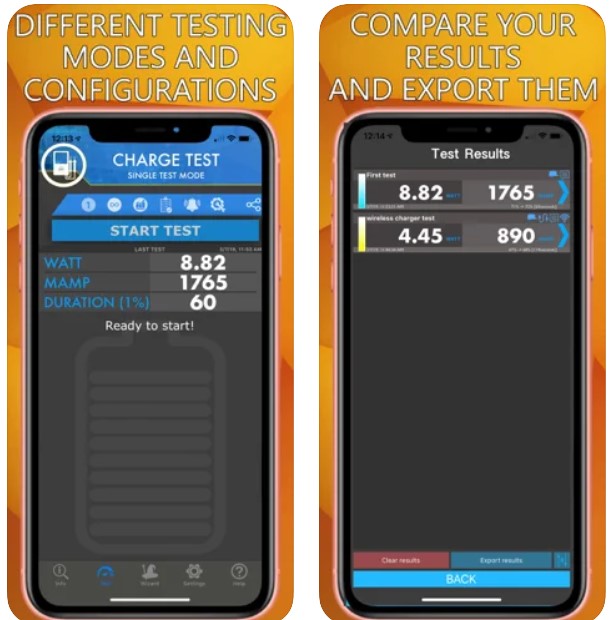 The interface of the application is simple and understandable. The colors of the application are suitable and make the Ampere app pleasant to use. Every section has its name on the top of the screen.
From the enjoyable features, you will be able to customize your tests with wire types, charger types, and comments. In addition, you will have the option to export the test results.
Overall, Amperes seems to be the next dark horse in the world of battery charge measuring apps since it's capable of not only providing some basic measurements but shows in detail all your data and power usage in various measuring parameters.

You may also like: 7 Best ROM Manager Apps for Android