According to statistics, there are, at least, 6 people in the world similar to you. Moreover, it is very likely that these people also lived many decades ago. To make yourself sure, we highly recommend you study the faces portrayed in the paintings of artists who lived in various countries and epochs. There are several ways to find it out.
Of course, the first option that comes to people's minds is scrolling the web pages endlessly, trying to find a painted person with a similar appearance.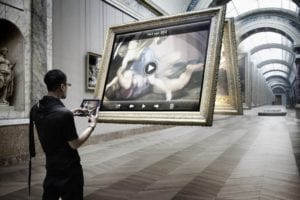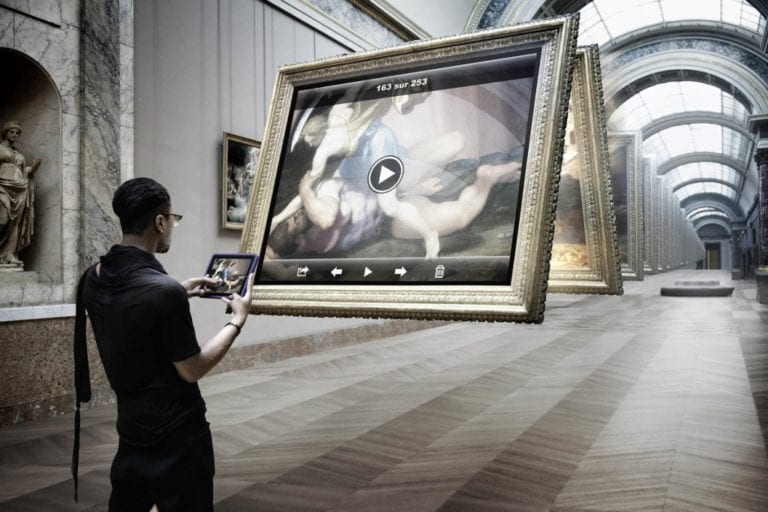 Alternatively, just like on the photos below, one can visit art galleries searching for his or her twin on a photo.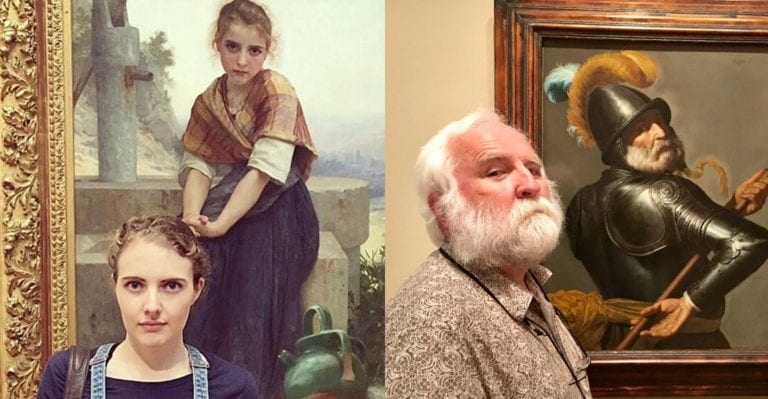 The main disadvantage of both options is the number of paintings in the world. Just imagine how many pieces of art have been created the whole time. So nobody can view the masterpieces online as well as offline. Plus, it will take much time to study the faces portrayed in the paintings. Finally, not every person can afford to visit hundreds of art galleries just to grant this wish. Moreover, the probability to find a person alike is too low. 
Happily, there is one more option for you, and we find it flawless! The thing is that cutting-edge technologies are capable of finding your painted twin instead of you. Unfortunately, this feature is introduced only in one app, but it worth to be examined. 
Google Arts & Culture
The app we are going to talk about is a well-known Google Arts & Culture. The feature you are interested in has been introduced into this app not very long ago. So what are the app's capabilities?
As is clear from the name of this feature – «Is your portrait in a museum?» – the app has a unique built-in system that is powerful enough to find a similar person on the paintings located in galleries of the whole world. The AI will do its best to find the most similar personage to you.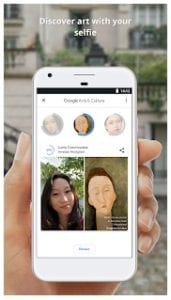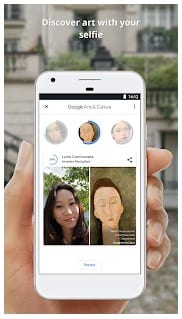 After completing the search, the app will show you three paintings with people that are similar to you. What is more, they will be completed with a degree of resemblance in percent. In many cases, the similarity between the app's user and a person painted is extremely confusing.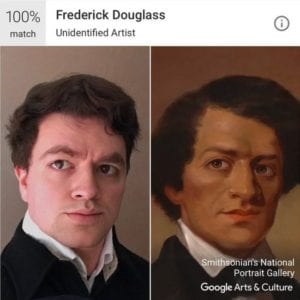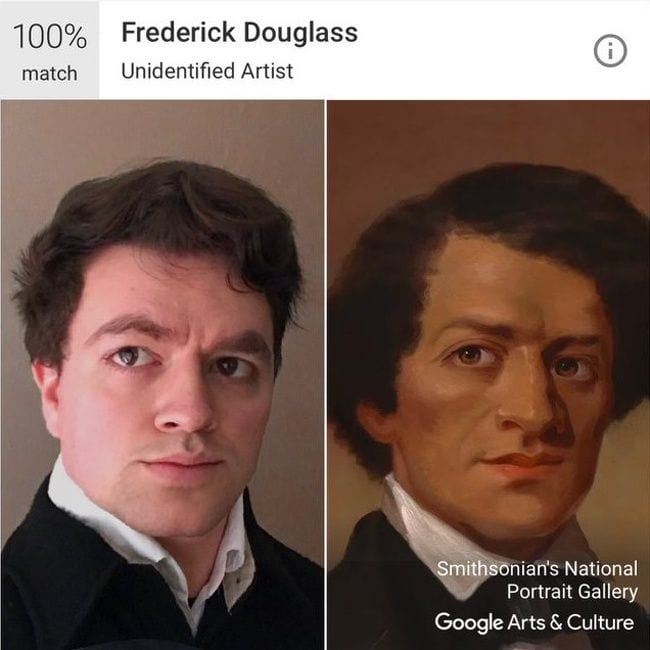 Apart from this, you will be able to study the name of the paintings shown as well as the artists that created them. That's why this feature is entertaining and, at the same time educational. As a bonus, the app will also show the name of an art gallery or museum where this or that piece of art located. So it will be a nice idea for your next trip to visit a particular exhibition and look at this painting in real life. 
There is one more cool thing about this feature. By it, we mean that you will be able to share the result via social media or email. Plus, the image shared will also include the original photo. So it will be much more convenient for your friends and relatives (or even followers) to view the sameness.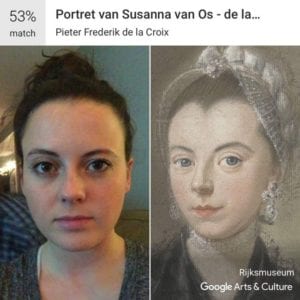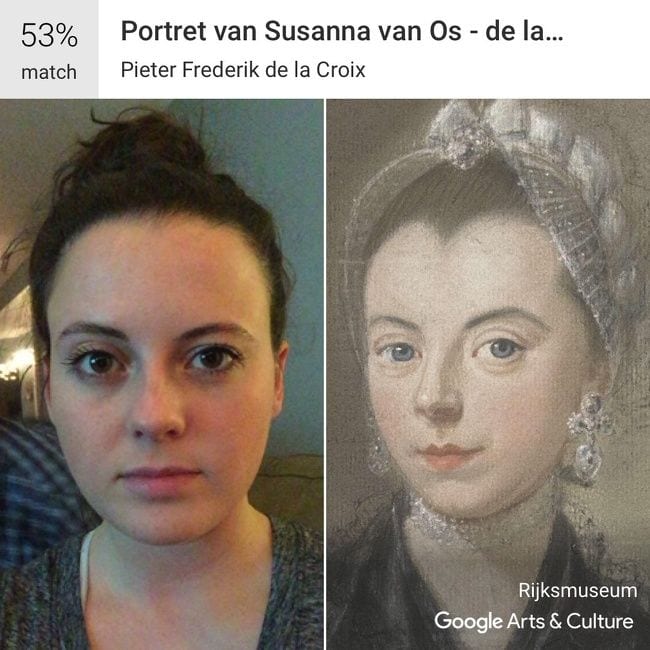 At the same time, it must be mentioned that the result partly depends on your facial expression, hairdo, accessories, and so on. Consequently, changing one of these parameters can change the results generated.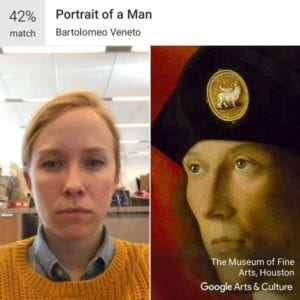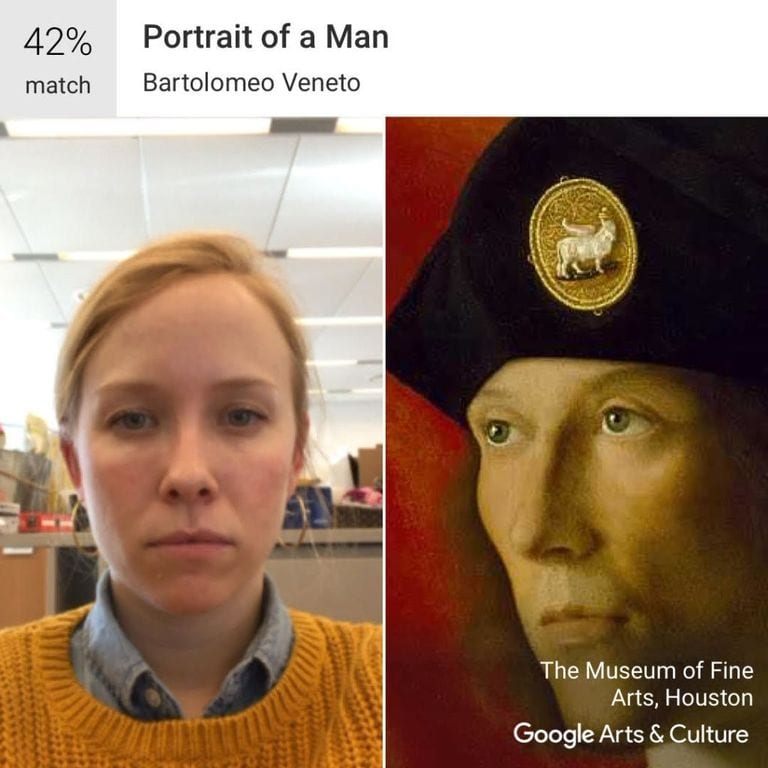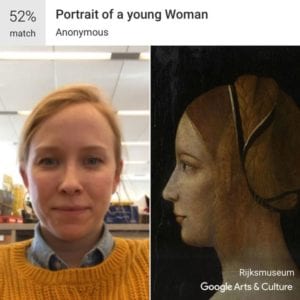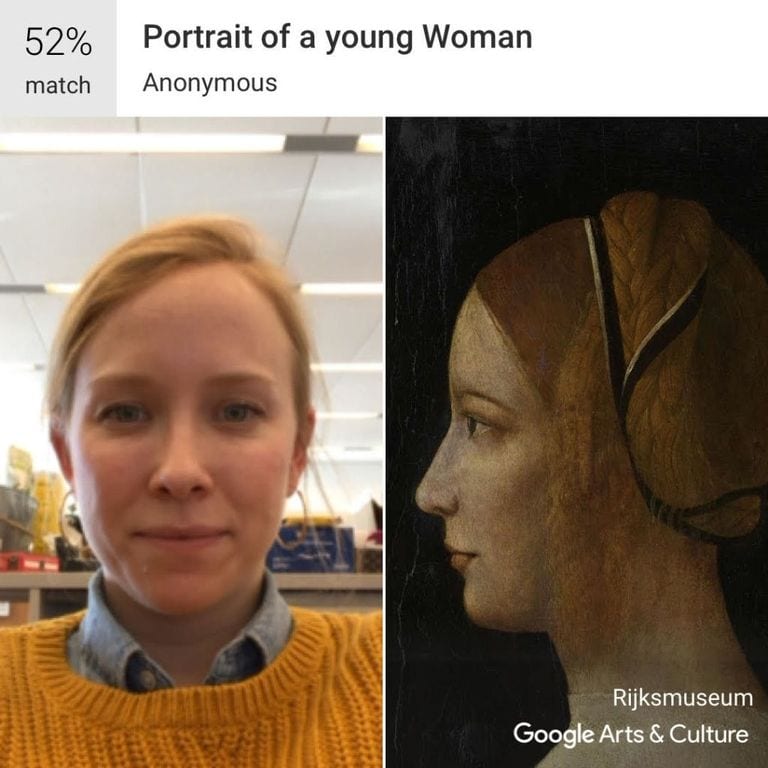 We guess that you would like to find out how would you look as if you were a cartoon character. If you do, here is the list of awesome apps to cartoon yourself on Android & iOS.
Basic features
As for the other features the app includes, there is a great variety of them. Thus, you will be able to view thousands of masterpieces in HD, read the general information about them in different languages, check how do they look in real size as well as zoom them in to view in detail. Also, the app will provide you with a great opportunity to take guided virtual excursions, visiting exhibits, galleries, sites, and landmarks. The main advantage is that they can be viewed in 360°. In both modes, you will be able to add this or that painting into Favourites and share your collection via social media.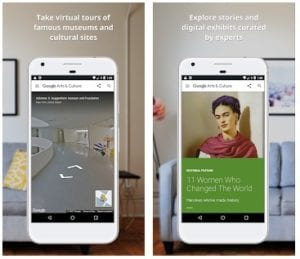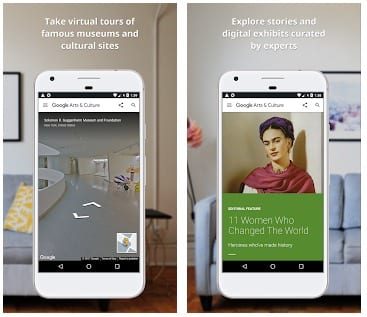 When it comes to considering some features for entertainment, we can offer you to turn any photo into painted one with this app. By doing this, you will be able to look at how would any photo look as if it was painted by a master. 
What else makes the app phenomenal is its capability to recognize an artwork just after you point your gadget on it. That sounds really amazing. What is more, it is available even without an internet connection. Though not all galleries support this feature, it is still used and admired by millions of people. 
For your convenience, there is one more way to browse paintings. Thus, you will be able to filter by creation time as well as by particular colors. Moreover, you can use such a tool as an Eyedropper and search by the color "taken" from any image.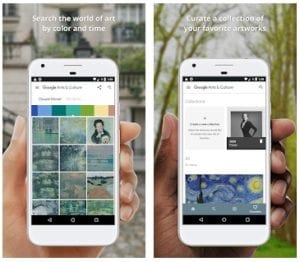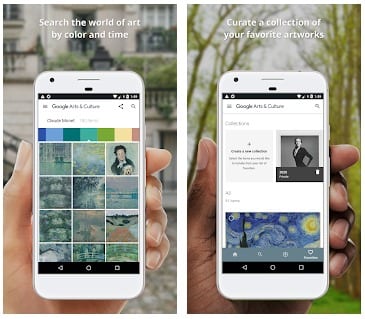 Finally, you can also turn the notifications on to learn about the latest news in art or favorite content updates. If you are fond of exhibitions, use the 'Nearby' option to find excellent places to visit in your location. 
As you can see, this multifunctional app is a must-have for every connoisseur of art. Talking about the peculiarity to find a picture twin, the only word we can say is "famously ". 
We do hope that the apps' creators will take this idea into account and develop some analogs to this app with the outstanding feature appreciated by people from all over the world.
You may also like: 8 Most reliable auction apps (Android & iOS)