The first auction was held in the middle of the XVII century. Though a lot of water has passed under the bridge, this kind of selling and purchasing goods is still very popular in every corner of the globe. Furthermore, auctions are getting more and more digitalized. And now the only tool you need is not a gavel but the app.
The only problem is how to find a really worthy app. The Apppearl team has found the most reliable auction apps that will be a great alternative to offline auctions.
We hope that after you install these apps from the App Store or Google Play, you will definitely appreciate the digital format of auction.
1. Heritage Auctions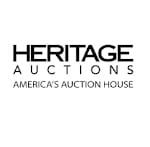 The first app on our list is Heritage Auctions. Let's consider its features to find out why it is ace of aces.
To begin with, we find it appropriate to make you familiar with the organization itself. Heritage Auctions is considered the largest collectibles auctioneer and third largest auction house in the world. At the same time, it is the largest auction house founded in the US. We guess now you understand how it is large-scale. So it's high time to review the app.
In the app, you will be able to both sell and purchase something rare or antique. The range of good is extremely wide: it can be everything from scarce coins to elegant wines, from ancient manuscripts to exclusive arts.
Every lot will be completed by its photo, some detailed information, and bid (current and next). What makes the app outstanding is the built-in currency converter. So there is no need to use a calculator. Just one tap will allow you to learn the price of the item in various currencies.
For your convenience, all the lots are sorted into categories. This feature makes the use of the app even more enjoyable.
In case you need more help, the app's staff of over 130 experts and 400 extra service-oriented specialists will guide you and consult on any issue.
Totally, the app will be especially appropriate for collectors.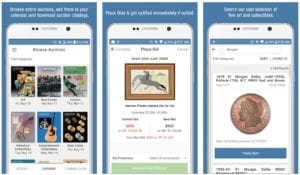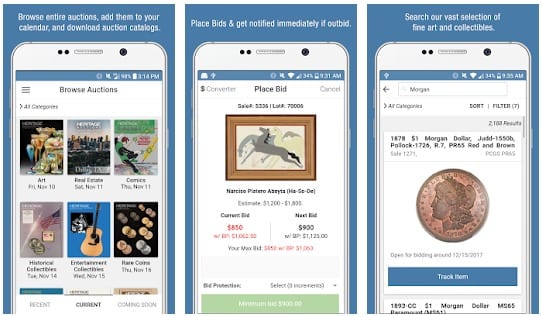 2. Invaluable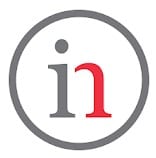 One more priceless auction app that worth being installed is called Invaluable. Thousands of people from all over the world, both sellers and buyers, already enjoy its features.
The app suggests thousands of lots from 5,000 premier auction houses. So you will surely find something to your taste.
In this case, you will have a chance to discover lots grouped into numerous categories such as pieces of art, watches, ceramics, furniture, jewelry, guitars, and even Hollywood collectibles (stage-worn clothing, for example). Check the full list in the app. However, the fact is that the choice will be surprisingly great.
The main thing is that there is no need to wait for the beginning of this or that auction. Due to the app's unique 'swipe-to-bid' technology, you will have an opportunity to bid live or place absentee bids in advance at your convenience.
Alternatively, you can browse lots that are currently available for instant purchasing. Taking into consideration that these lots are masterpieces from the best galleries from all over the world, this feature seems so appealing.
When it comes to managing lots, you will be able to save items to favorites. Moreover, if you are interested in a particular category or item, setting up email notifications will be available with this app.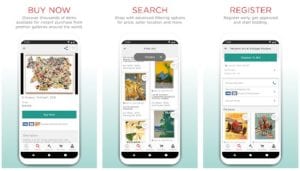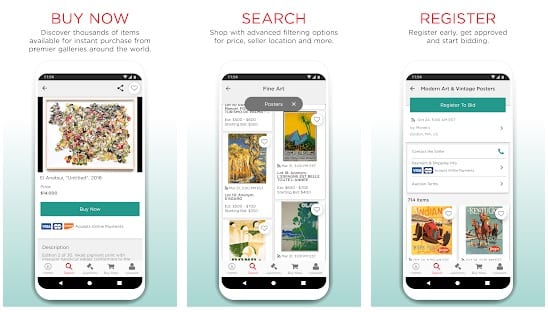 3. Tophatter: Fun Deals, Shopping Offers & Savings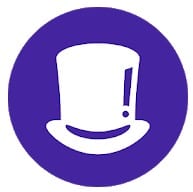 One more app providing its users with access to auctions is called Tophatter. It will turn your phone into a digital shopping mall with thousands of discounts and offers.
In this case, you will be able to purchase not only pieces of art but also jewelry, gadgets, and some more cool stuff that we use in everyday life.
The app's users can find deals and fixed-price offers as well as bid on online auctions. By the way, the deals are renewed hourly, so there is always something new to explore.
In addition, the app is famous for its offers of new-invented goods. So if you want to try something new that is not commonly used, install the app at once! Believe it or not but in some months these lots will become trends.
As a bonus, some deals include free shipping.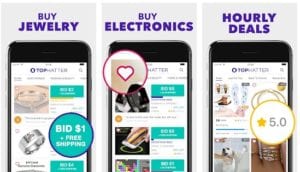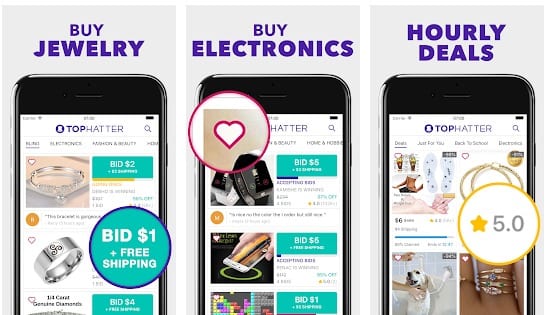 4. Emirates Auction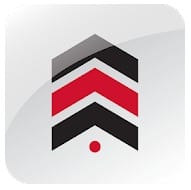 How do you feel about purchasing a luxury car? If your attitude is positive, this very app called Emirates Auction will be the most appropriate for you.
The app will provide you with access to buy the most exclusive car ever. The choice will be quite wide: cars of different models and colors are available in the app.
As for the other lots, you will also be able to purchase a property. Though the app suggests mostly houses in the UAE (as it is clear from the app's name), you will find there offers from other countries, too.
Then, a creative license plate with lucky figures will be a nice addition to your extravagant car. By it, we mean that purchasing unique license plates will be also available.
The app itself will allow you to browse lots within diverse categories of accessible auctions. To be more precise, you can view each auctionable item's image and details, including the current and next bids. Finally, controlling the bid placement movement and reviewing auctions' results will be also available.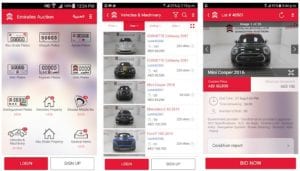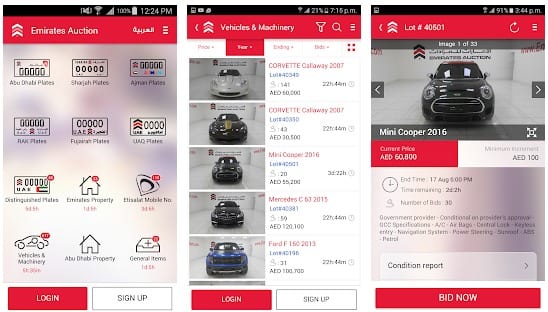 While dealing with foreign auctioned items, you will surely need one more extremely important tool. To install it, study the list of 11 Free currency converter apps for Android & iOS.
5. Auctionwini – Live Auctions for Salvage, Used Cars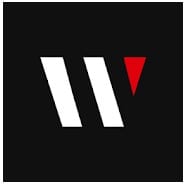 Still not satisfied? If you are, here is one more action app that deals with cars. It is called Auctionwini.
To begin with, there is a wide choice of cars (both new and used ones) put up to action. Study the lots suggested, choose the best option for you, bid, and win the deal!
One more advantage of this very service is that on-demand shipping will be offered to you. So you will avoid overpaying to third parties. What is more, the high quality of this service will fully meet your expectations.
In case you want to watch live auctions and take part in them, you will have a chance to do that as well. All you need is to sign up for free.
Plus, the app is totally free of the broker fee, no business license required.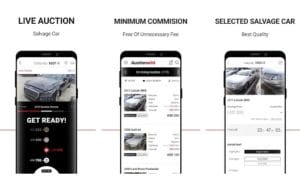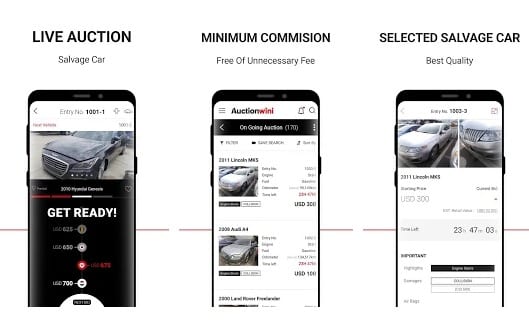 6. Anshul Bijoux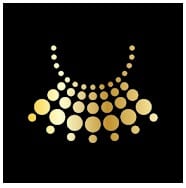 Can you imagine thousands of dainty pieces of jewelry in one place? Obviously, not every auction or even a shopping mall can afford it. That's why we highly recommend you install the Anshul Bijoux app and win the deals on the best jewelry created by world-famous designers.
In this app, you will be able to scroll dozens of pages with wonderful jewelry. For your convenience, the lots are divided into categories (Rings, Necklaces, Earrings, Diamonds, etc.) Also, you can set filters to make the results fit your taste. Alternatively, the app's user has an opportunity to browse jewelry that's similar to the one she or he liked.
After you bid and win the deal, it will be so easy to pay for your purchase via credit or debit card. Then it remains to wait for the delivery that can be arranged by Anshul Bijoux via DHL. The service is available across the globe.
What else makes the app so awesome is that it supports various languages as well as diverse currencies.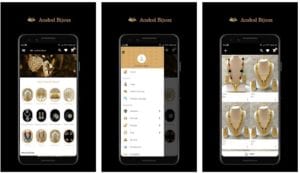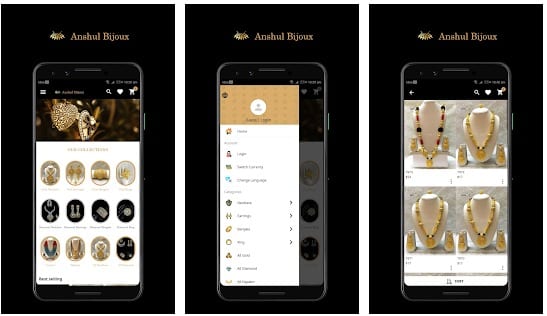 7. eBay: Online Shopping Deals – Buy, Sell, and Save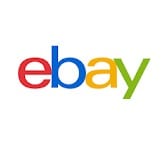 Probably you don't know that eBay also includes the auction service. Though the company doesn't emphasize this service at the moment, it is still available for people from all over the world.
As you know, the service's capabilities are almost endless. Moreover, you are already familiar with its features. So let's talk just about auction service as you are interested in it the most.
Well, you will be able to list items for sale as well as to bid and win deals. By the way, on the service's website, you will find some helpful tips that will let you benefit from your items auctioned or save money while bidding.
As usual, the user interface as friendly as possible. That's why it will be so easy to put an item up to auction or find the lot you want among thousands of goods.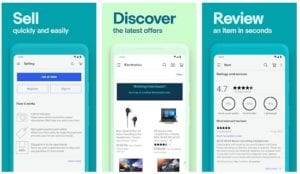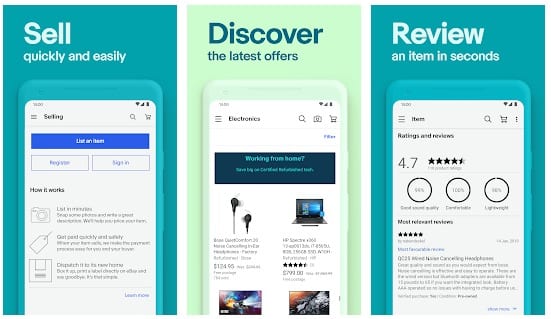 8. Marhaba Auction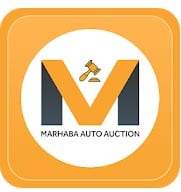 Marhaba Auction is one more very popular auction service. In this case, the developers suggest you renew your vehicle fleet.
First of all, you will be able to quickly search global inventory for vehicles by manufacturer, model, year, location, and so on. After choosing this or that vehicle, you can view the auctionable lot's image and details as well as monitor the bid placement movement.
For your convenience, lots you've watched will be saved into the Watchlist. Also, you can add them to favorites, saving them in one place.
If you want to learn the relevant information, just set the notifications about new lots, upcoming auctions, and so on.
As for the purchasing, you will be able to buy the vehicle you like during the auction as well as before it.
Of course, the app will perfectly suit you if you want to place bids. No matter where you live, you can purchase a car from anywhere.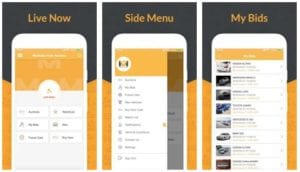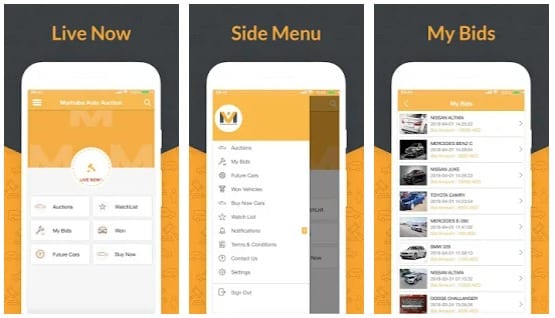 You may also like: 11 Best lottery apps in 2020 (Android & iOS)