It happens that you need to chat with someone, but you don't have access to the internet connection. Believe it or not, messaging another person is still available. To do this, you will need to have only one app installed on your device.
By this tool, we mean Bluetooth chat apps available on the App Store and Google Play. It will take you several minutes only to choose the best app, install it on your phone, and start chatting wherever you are.
1. Bridgefy – Offline Messages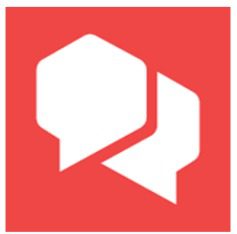 We are going to start with an app suitable for both iOS and Android devices. It is called Bridgefy.
To start limitless messaging, you and your friend or family member should install this app first. Also, the app requires an internet connection during the first launch. After that, you may switch your net off.
Here the most interesting part comes. The app will automatically detect other Bridgefy users with 100 meters around you. Then, start texting in the Broadcast tab to share your thoughts. Of course, both users should enable Bluetooth to connect to each other.
However, we want you to pay special attention to that in this case, the chats won't be private. As a result, other app users will be able to view all the messages sent by you.
2. Bluetooth Chat – GChat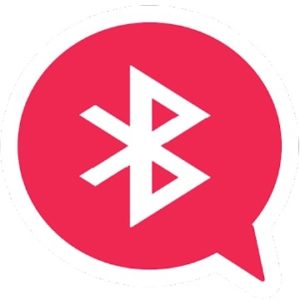 The GChat app is designed to send messages over Bluetooth. The utility allows you to exchange text messages or pictures without a cell phone or Internet connection. No Internet or cellular network is required to use the app.
Messages are exchanged via Bluetooth. With it, the utility creates its own mesh network through which you can correspond. Sending and receiving messages via WiFi is also available.
The app allows you to create a multihop transmission. This means that all smartphones in the network take part in the delivery of the message from the sender to the recipient.
On average, the distance from one mobile device to the second must be no more than 60 meters for successful transmission. Keep in mind that the more smartphones connected to the app, the wider their network becomes.
In the utility, you can create collective chats or organize private communication. In the latter case, messages will be encrypted until they reach the final recipient. Along with the text, it is available to send photos. The app automatically creates an open group chat after enabling the hashtag.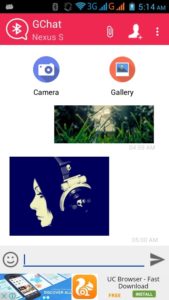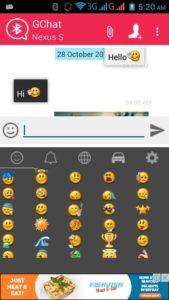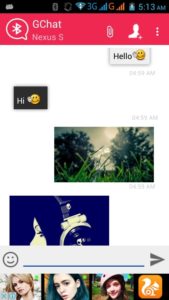 3. Berkanan Messenger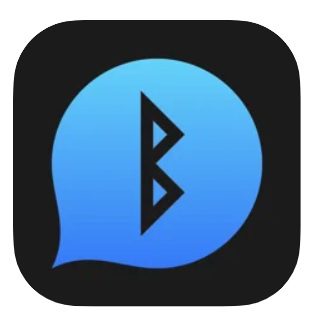 If you are an iOS device user, here is the option for you. With Berkanan Messenger, you will enjoy chatting without an internet connection for sure.
Here are the reasons for the app's popularity. First of all, the app allows its users to message in both group and private chats, which is awesome. As for the second option, the messages will be one-to-one encrypted.
As for the range, the app supports 70-meter messaging. However, the app is powerful enough to consider people between you (with the app installed) and your intended recipient as mediators. So that the messages are sent further by going through other users' phones. That's what makes the app so fantastic.
Apart from this, the app works perfectly in the background. That's why you will surely receive push notifications about messages received. Also, creating an in-app account isn't required in this case.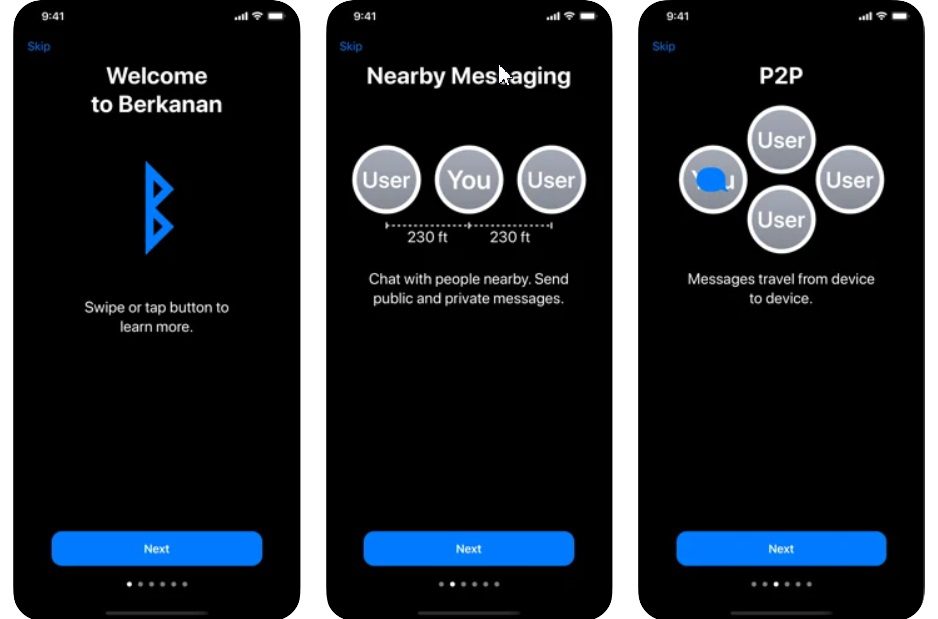 4. Bluetooth Chat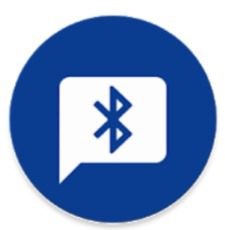 Bluetooth Chat is the next worthy tool for you. In this case, it will be suitable for any Android device.
As usual, you and another person should have this very tool installed. After that, connect with each other via Bluetooth and start chatting in the app offline. By the way, the tool supports sending and receiving images as well.
Again, if your friend doesn't have this app installed, you will be able to share it as apk file via Bluetooth. It will remain to install it on a device and start messaging.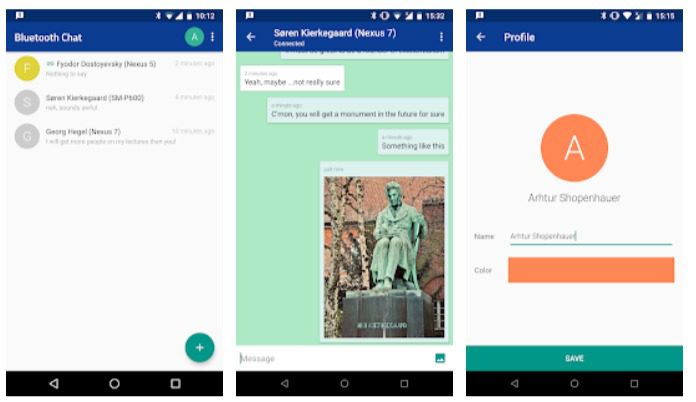 5. Peer Chat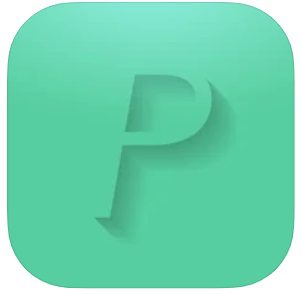 If you are searching for a tool for group messaging via Bluetooth, installing this one will be the best idea for you. By following the link, you will easily install it from the App Store.
After all the members have Peer Chat installed, you may turn off the internet connection, and start chatting via Bluetooth for free. By the way, alongside the text, the app supports sending and receiving emojis. Talking about the maximum number of people in chat, adding up to 8 users is available.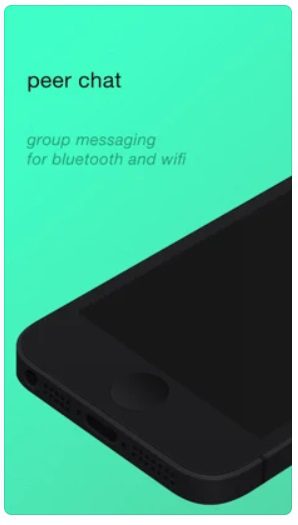 If you lack time to answer messages, here is the list of the best SMS auto-reply apps for Android & iOS making your phone respond instead.
6. Briar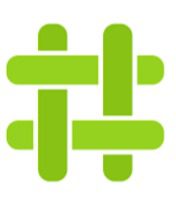 If you are searching for something more than a messenger, here is the best option for you from Google Play. Well, let's review the Briar app.
To begin with, it comes with both private and group chats. All you will need to start messaging is to install the app on devices (yours and recipients'') and turn on Bluetooth. After that, you will have an opportunity to start chatting privately with end-to-end encrypted messages. The data stored on your device is never disclosed. What is more, you may protect your in-app account with a password.
But there is more to come. The thing is that the app also comes with private forums and blogs. Again, everything stored and shared will be absolutely private.
7. Berkanan Messenger Lite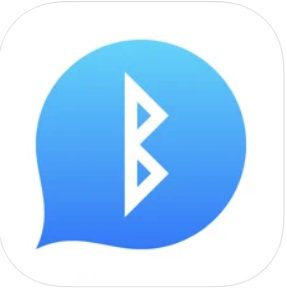 When it comes to reviewing tools from the App Store, Berkanan Messenger Lite is one more alternative that worth being installed. Now it's high time to review it in detail.
To begin with, the chats in this case won't be private. Thus, you will broadcast any message to all the app's users within 70 meters. However, there is still a high probability that it will be viewed by your friend or family member only. The reason for that is that the app isn't as popular as it seems.
Besides, it also supports retransmitting messages on further distances by other app users' devices.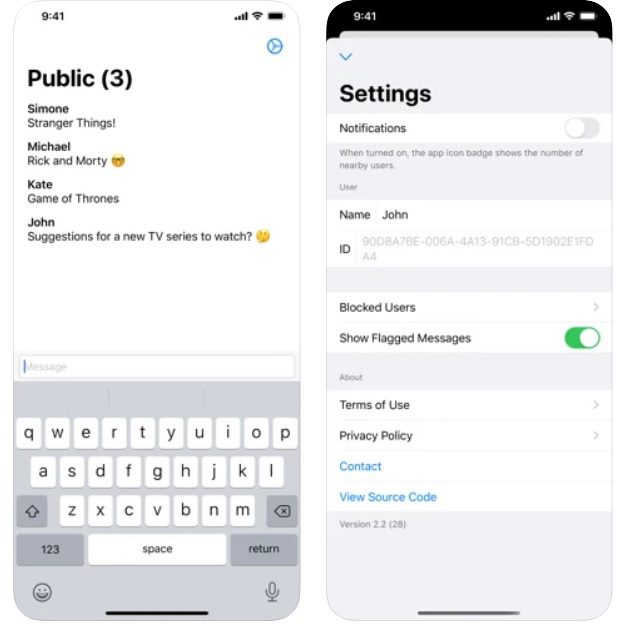 8. Bluetooth Chat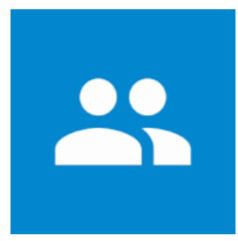 Going back to the Bluetooth-powered messengers from Google Play, Bluetooth Chat is the one that we can't help including in the list.
Like the tools above, this one will let you chat with other app users without an internet connection. To do this, you and your friends are required to install the application on devices and turn on Bluetooth. After that, staying within a 70-meter range distance, you can chat with each other for free.
The app comes with a distinguishing feature in this case. The thing is that it will ask you to access your location. After that, every time someone entering or exiting a 70-meter virtual field, you will receive notifications.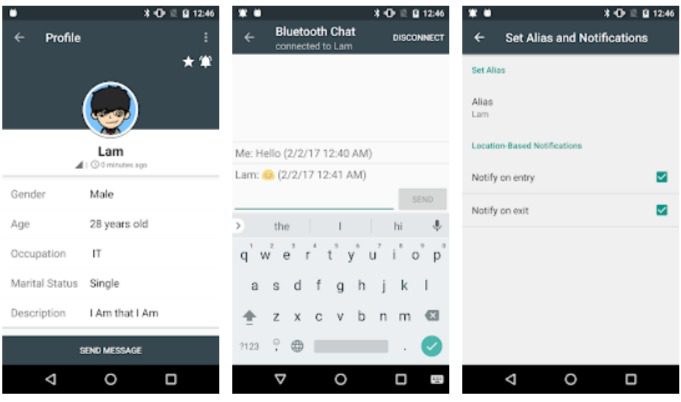 9. Text nearby
Text nearby is one more must-have tool for iOS device users. Why don't we review it as well?
The app will provide you with access to Bluetooth-powered chats that don't require any internet connection. Your only task will be installing this tool on your device, and make sure that the recipient has this application installed as well. Apart from this, you should be connected via Bluetooth, so stay within its range.
The main advantage of this app is that it is capable of notifying users about new messages. What is more, there is no personal data or account needed. Finally, the messages sent by users will be deleted after 1 hour they are viewed.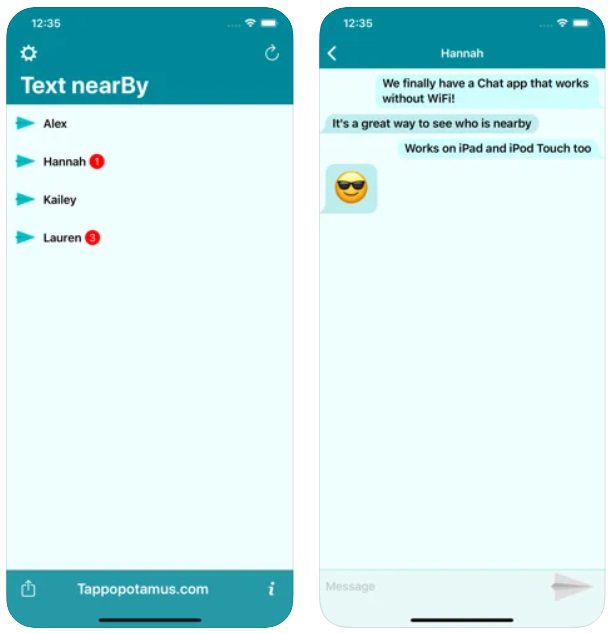 10. Bluetooth Chat Messenger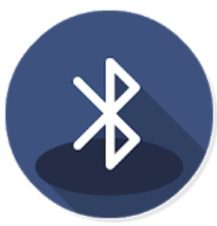 This post ends with the Bluetooth Chat Messenger app available on Google Play. So here are its advantages to be reviewed.
Well, after you and your friend install this awesome tool, you will need to connect your devices via Bluetooth. Keep in mind that you should stay within 50 meters from each other. The next and last step here is to launch the app and start chatting limitlessly for free.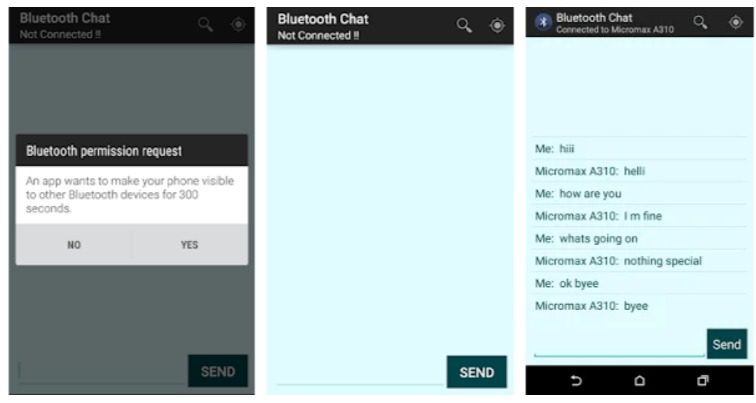 You may also like: 15 Best Chatroulette apps for Android & iOS