Chatroulette with strangers is a great way to have fun and make new acquaintances. With these apps, you can not only chat but also use video to communicate with different people.
Choose one of the best Chatroulette apps if you like to have fun.
1. Cam – Random Video Chats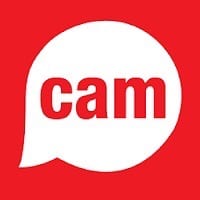 The Cam – Random Video Chats application for video chats does not include any restrictions.
Accordingly, everyone can do and show what they want. So be sure to remember this before you start this application.
It is also worth considering that it is completely free. So there is no need to pay for the search for interlocutors or violations.
Here you can use the service even without registration. Those users who have been using the application for more than a year, say that they are satisfied with it.
After all, it turned out to be really amazing and interesting.
What's more, the availability of the country's search filter is also good. Thus, in two clicks you can filter visitors from the country that is interesting only to you.
Agree, it will be really interesting, you can meet someone who is close to you.
All you need to do is to appreciate all the positive aspects of this video chat. It is actually famous for, and thus, now everything is in your hands.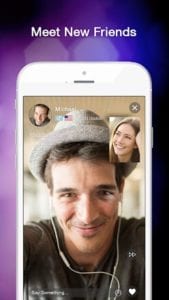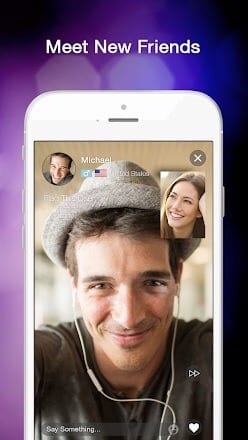 In fact, comparing the service with many other similar apps, it is a significant leader. It can be felt from the very first minute of its use.
You may also like: 7 Best dating apps just to talk for Android & iOS
2. Electric – random video chat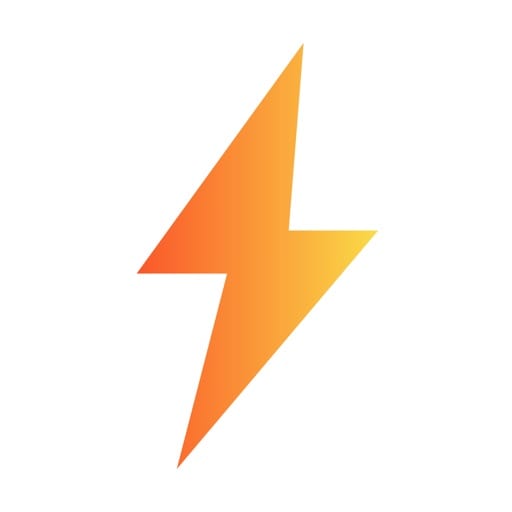 Electric – random video chat is probably the most used portal with video chat rooms of its kind.
Here you will not need to register, and most likely you will not encounter inadequate users.
Structurally and by functionality, this service has many useful and convenient functions. Unlike many other alternatives, this application has a text chat.
Thus, the use of a webcam is not a necessary condition here.
In addition to the basic functions, the application Electric – random video chat offers extra features.
Here you can inform the administration about the indecent behavior of interlocutors. Send them directly to the list of ignored.
In the same way, you can add a user to your friends' list to be able to talk to them again.
Before you start a chat, you can specify five categories that match your interests. This way, you will find users who share them, too.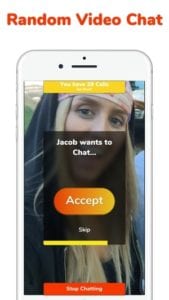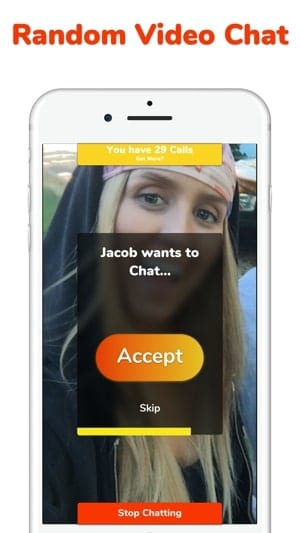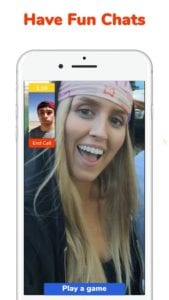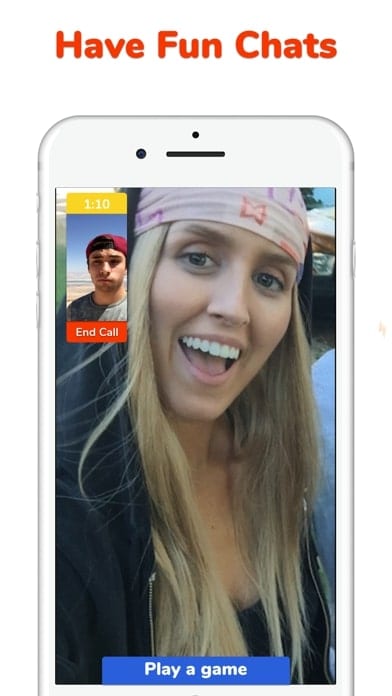 This is a free application that works without any restrictions. Here you will find many interesting people with whom it is pleasant to communicate.


3. Random Chat / Chat Roulette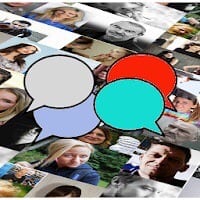 Random Chat / Chat Roulette is probably the best application for video chatting with strangers.
It has an elegant user interface that attracts users. This application is popular with many people around the world.
The unique feature of this app is that you cannot talk to anyone right away.
Instead, you can "swipe your finger to the right" on a person and that person must do the same to start video chatting.
This helps people only talk to strangers when he or she is interested. You can choose the distance to find people
It is a social network that uses your location to meet new people. The app Random Chat / Chat Roulette facilitates interaction between them.
It encourages users to connect and communicate with each other. The application also provides access to a multilingual menu of resources. They ease social interaction and information sharing.
To date, the application Random Chat / Chat Roulette has reached an audience of over 15 million users.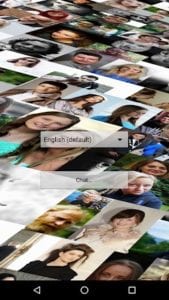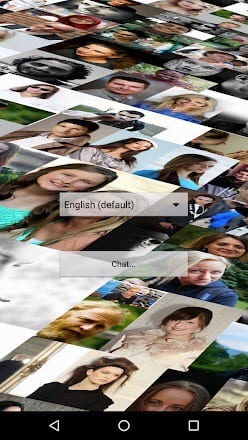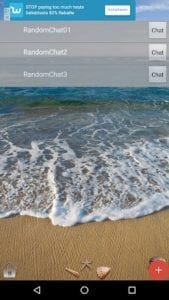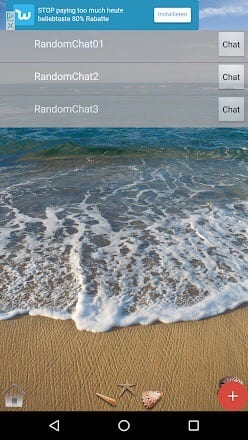 They spend most of their time communicating on mobile devices. First of all, convenience and functionality are valued here.
4. AnonyChat – Chat for Omegle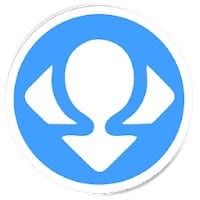 In the AnonyChat – Chat for Omegle app, you will find an interesting conversation partner in a matter of seconds.
Get to know each other once or find friends close to you in spirit.
Features and capabilities of the app AnonyChat – Chat for Omegle:
Free of charge and without registration.
Save the history of your favorite messages in text form.
Exchange photos through your device's camera. Now you know for sure that the resulting image is real, and not found on the network.
Photos are automatically deleted from the conversation partner after 10 seconds.
Change your conversation partner if your opponent does not meet your expectations.
The feature of changing the background of the dialog window.
Chat Rooms. Hundreds of chat rooms where you can meet real people.
Roulette Chat. Talk to strangers and find an interesting conversation partner.
Private messages. Keep in touch with your friends and send pictures.
Find love in your city or new friends from around the world.
Create your own unique image – try on stylish clothes and colorful suits.
Virtual gifts. Give unforgettable gifts to your friends and loved ones.
No advertising. Annoying advertising banners will not distract you from chatting with your friends.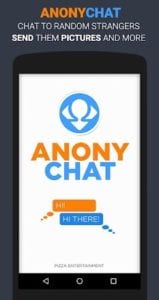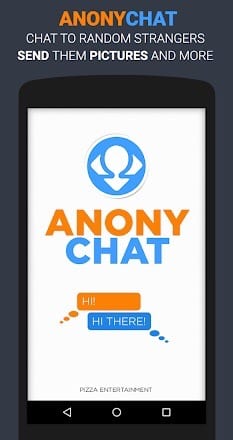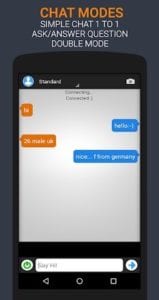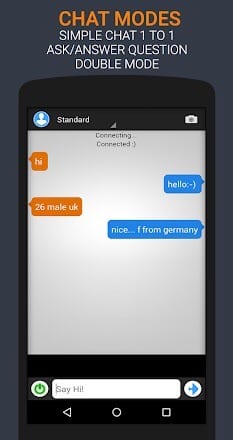 This free app will help you spend a pleasant time in the company of strangers.
5. Chat Alternative — android app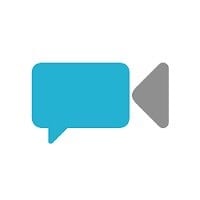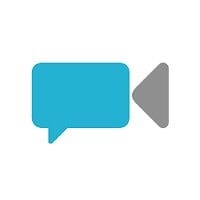 If you want to communicate with unfamiliar girls and boys, use the Chat Alternative — android app.
It will allow you to communicate in various video chats.
For security reasons, you need to register an account. Since you can join a group chat, this means you can chat with a group of strangers.
But you will also be able to create an individual chat if you wish. Here you can add your current location to find people close to you.
There are two options for future users to register. Use your Facebook account data. Or enter your email address and add minimal information about yourself. Name, email, password, gender, date of birth, and zip code.
The level of protection against spam in this app is really difficult. You need to confirm your account additionally.
After that, you enter the confirmation code that came to the specified phone number, and all – you in your profile.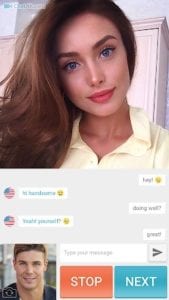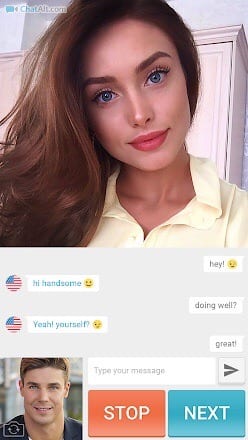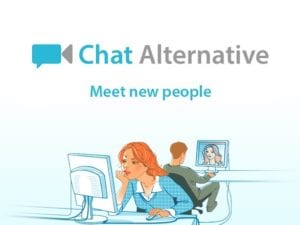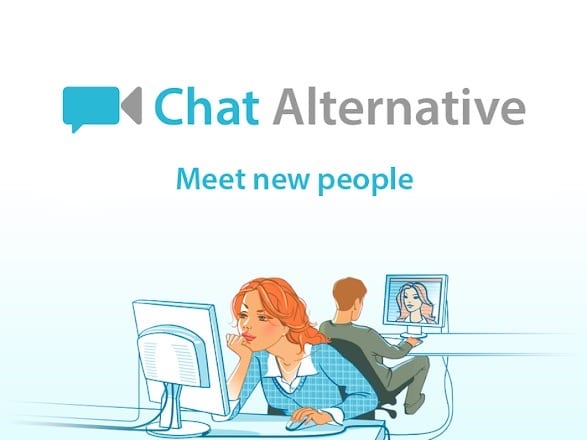 To activate all the functions, you will need to go to your mailbox and click on the appropriate link there.
6. Live Chat – Random Video Chat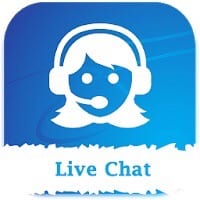 The intuitive user interface of the Live Chat – Random Video Chat application attracts more and more people.
It includes a single sign-up procedure that takes you to a video chat where you can make new friends. Find a date or just chat with strangers.
The application also allows you to create anonymous chats with anyone.
The Photocriter is an exclusive feature of the app. You can ask any of the proposed questions to our independent photo critics.
The result of the survey will show how much the critics first impressed you with these qualities. Based on their answers, your image will be created as you check your photo.
The survey results are published under the photo you sent to the critics. They are displayed as a percentage.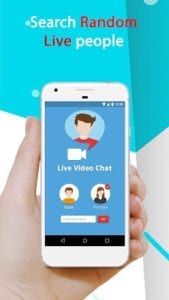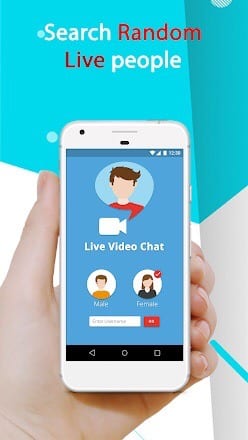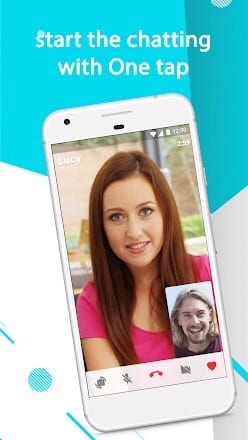 Becoming a photo critic is very easy, for this you need to take part in the voting poll. For more goal results, voting in polls is anonymous.
7. Anonymous Chat Rooms, Dating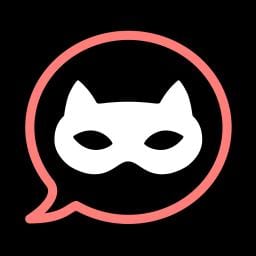 Anonymous Chat Rooms, Dating is one of the best chat roulette applications.
It allows people to chat with strangers after registration and without it. You can chat with anyone no matter where they are, or find people close to you.
It also allows you to send text messages to strangers. In addition to chatting, you can also play games right in this application.
This is one of the first services that offered free real-time communication. There are over 10,000 users online at any time of day.
Due to this, there is no difficulty in finding interesting interlocutors.
Among the features of this application can be distinguished:
user selection by country
no registration is required
streaming video quality without crashes
a separate, uncontrollable section where there is no framework for communication
fast connection
Filters in the app Anonymous Chat Rooms, Dating allow you to select your interlocutors by region and language. An option is available to connect to users with cameras on.
Also here you can use one-click switching to another conversation partner. Connect to them within a few seconds.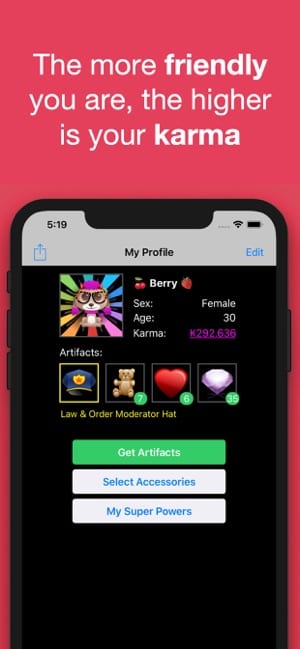 It is easy to use the service. You get the opportunity to talk through a video chat with a random stranger. At any moment you can interrupt the online chat. Then, start communicating with another random user.


8. Rilier App: Chat with strangers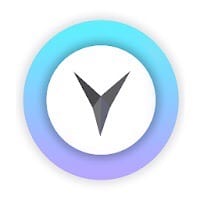 Rilier App: Chat with strangers is the best roulette chat application available in over 190 countries.
Here you can not only correspond but also communicate in video chat format. This allows you to get rid of spammers and bots.
You can also create lists of your friends and chat with them.
Chatroulette is the leader among online services for chatting with strangers. It is different in that it was able to get permission to use and display adult content.
The main advantages of the application Rilier App: Chat with strangers:
ultra-fast connection with users
multilingualism
geographical selection
streaming video, which provides a high-quality picture, which is broadcast without delay
In the evening, more than 30,000 users are online in this application. In the daytime, this mark is at the level of 15,000 people. But even with this layout can always count on interesting interlocutors.
The application Rilier App: Chat with strangers has access to several functions. You can view the photo gallery and enter it, send a message, ask a question and give the "Gold Star" as a sign of sympathy.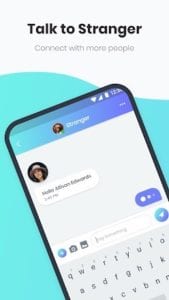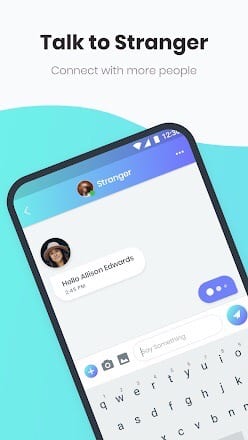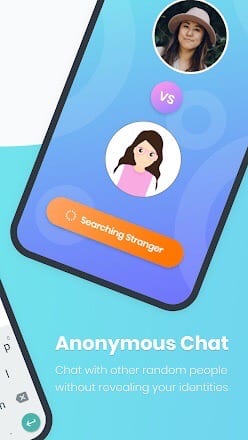 All other information is already available in your profile, click on a thumbnail to go.
9. Chatmin – Video Chatroulette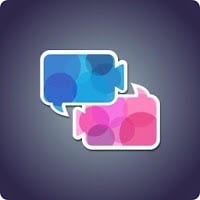 The Chatmin – Video Chatroulette app is designed to communicate with strangers. But it is quite well-equipped functions.
The user interface of the app is neat and without unnecessary elements. It clutters up the chat screen.
If you are interested in mobile roulette chat, then give preference to this app. More than 20,000 users are online every day.
The resource is designed for those who choose to communicate through their phones. It is easy to use and allows you to start communicating with strangers in just one click.
Features of the application Chatmin – Video Chatroulette:
Availability of a gender filter. Choose your interlocutors by gender.
Country selection. Communicate only with users who speak your language and live in the region.
Camera filters. Choose from dozens of special effects to make communication even more interesting.
Wide range of settings. You can adjust the volume of the sound, adjust the voice, change picture resolution.
Private chat is a free feature that allows you to communicate on any topic without limits or limits.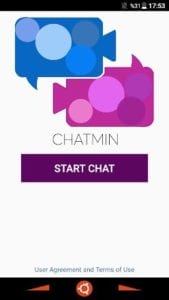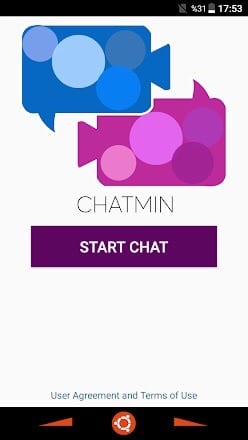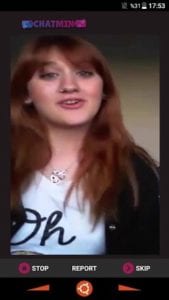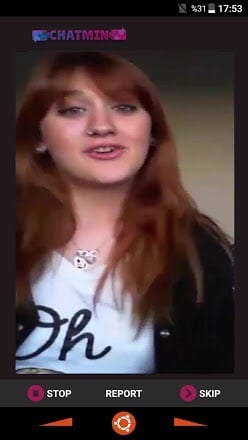 This is a free chat roulette that will give you new acquaintances and pleasant communication with interesting people.
10. Video Ruletka: Random Video Chat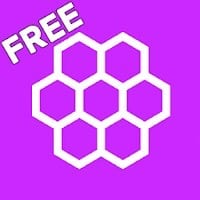 Video Ruletka: Random Video Chat is a rather exciting app that allows you to chat with strangers directly from your mobile phone.
Although the interface looks pretty old-fashioned, it meets the requirements for anonymous chat. To start chatting, you need to upload your photo.
Next, you need to select a stranger from the photo and start chatting with him.
Application functionality:
support for selecting the gender of the conversation partner
gay chat support
separate web rooms for private communication on any topics
all functions and features of the service are provided free of charge and in anonymous mode
The application Video Ruletka: Random Video Chat includes several handy sections. The Chats section will store all the messages you have exchanged with users.
The "Profile" section has several sections. In the "Friends" section, only the database with added users will be stored. Requests to friends are also located here.
The "Views" tab will display cases when someone is interested in your profile.
In the "Popularity" section, you can make your account more attractive. Raise it to a higher position in the rating, and check how much you are in demand.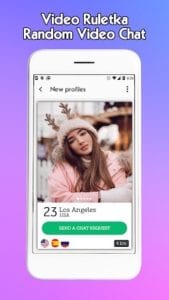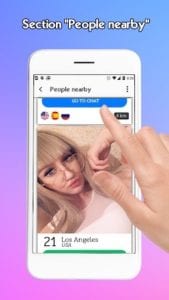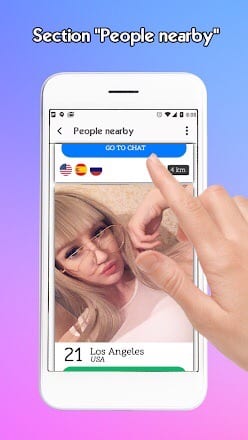 The "Photos" section allows you to add your images and create a photo gallery.
11. Yepop: Swipe, Video Chat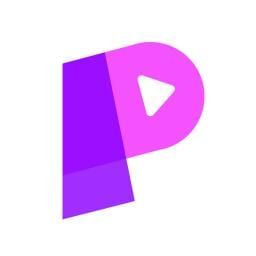 Yepop: Swipe, Video Chat is a quality application for communication. It contains all kinds of information about the person you are talking to.
You can find his or her sports interests, hobbies and other information in the profile. It is useful to know a little about your conversation partner beforehand.
The app Yepop: Swipe, Video Chat is updated very often by developers. It allows you to use different settings for the interface.
This will make your communication more unique and memorable.
Here you can chat with strangers from all over the world. On average, there are 25,000 users online. The network itself includes thousands of themed video chats.
In this app, you can communicate not only through a webcam. But also in a text chat and through voice communication.
Features of the application Yepop: Swipe, Video Chat:
ability to create your own themed chat
concurrent communication with up to 12 users
public video chat
ability to create and send screenshots to interlocutors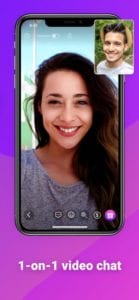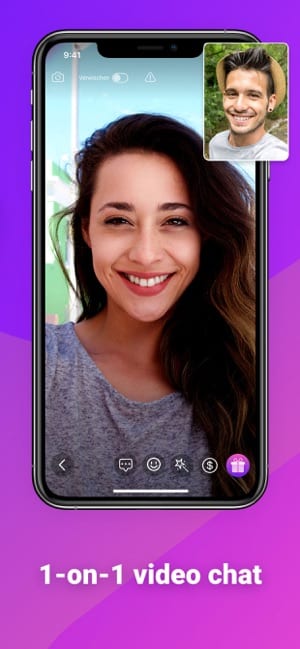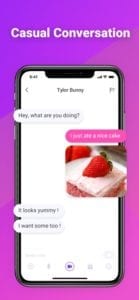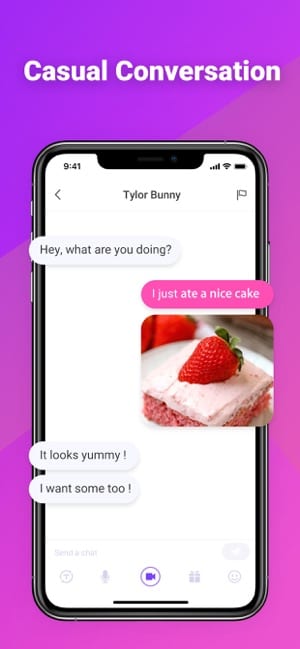 This free roulette chat application provides all its features without restrictions. Besides, there is no annoying advertising, and you do not need to make built-in purchases.


12. ChatRoulette: Random Video Chat
The ChatRoulette: Random Video Chat app is intended for short video exchanges, group chats, and text messages.
But that doesn't mean you can't talk to unknown people. For security reasons, but, you will need to register a Facebook account or mobile phone number.
Registration in the app is completely free. But each new user must link his or her mobile number to the application form.
This action closes off the access to the cybercriminals. And, in case of password loss or hacking, it will always be possible to make a free request to restore the password.
Also, your friends will always be able to immediately send you a message directly from the app.
The phone number of system members is not published in the application ChatRoulette: Random Video Chat. But it confirms the uniqueness of the user.
Thus simplifying the protection against spam and fakes.
The administration of the application ChatRoulette: Random Video Chat is very careful about moderation. Any uploaded photo or video is verified.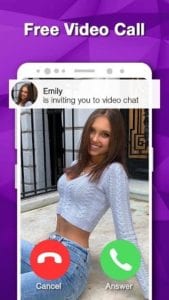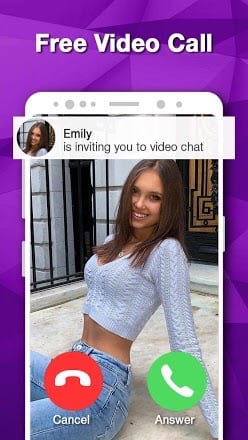 It eliminates the possibility of pornographic content or fakes. The moderation process is available 24 hours a day.
13. Chat & Roulette | Live Video Chat app
The Chat & Roulette | Live Video Chat app is designed for people who want to find their age group before they start communicating.
You can choose your age group, gender, language and more before you start a conversation.
Duels is an exclusive and one of the most popular services in the Chat & Roulette | Live Video Chat app. The principle is quite simple.
It consists of a competition between two rivals in photography. With the question, for example, "who's prettier?"
The winner of a duel is the one whose picture won the most votes. A lot of users take part in the vote. To take part in a duel, you need to add a photo for the contest and wait for it to be verified by the moderator.
Users in the application are friendly and active. They are always open to communication and new acquaintances.
You will be able to communicate, post photos, vote in duels, leave comments and rate photos of other users. The app will help you feel confident in your decision.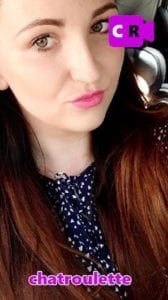 You will be able to correctly plan your search criteria and goals. Communication, friendship, flirting, relationships, love, marriage, family.
14. ChatADULT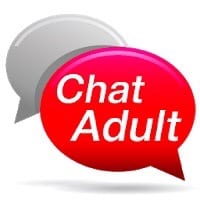 ChatADULT is a video roulette chat for dating and socializing around the world. roulette for free will find you a partner to communicate in an online chat together.
This is a place for dating, where you can check guys and girls. Continue communication and correspondence in a text online chat.
If you upload your photo, the app ChatADULT will pick you up even when you are offline. Your profile will be viewed in millions and the app will notify you when they want to meet you.
The app ChatADULT has many nice features:
The ability to login to the app using one of your social media accounts or by registering anonymously.
Over 25 million users.
Easy and fast search for new acquaintances.
Plenty of free features.
Absolute freedom of choice. You can set up a filter to find people eager for interesting correspondence.
With over a million people online, you're sure to have someone to talk to.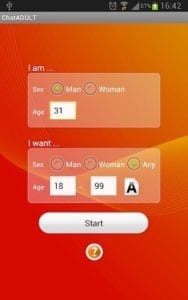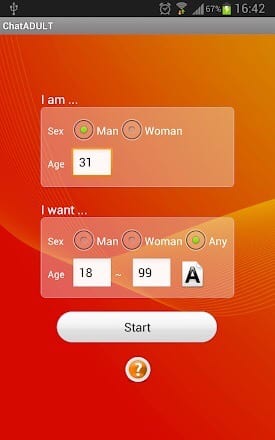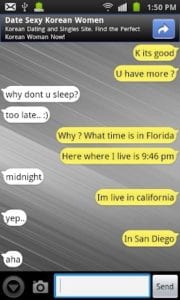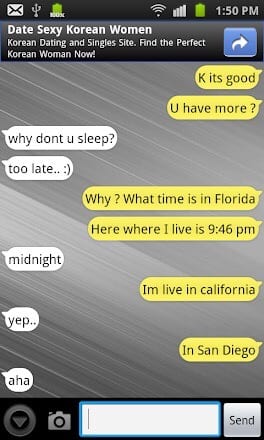 The app ChatADULT gives you the ability to quickly find users based on their location. That is, you can quickly see which of your friends are nearby and invite them to meet you somewhere.
15. Video Ruletka: Random Video Chat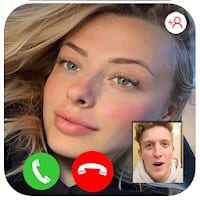 The Video Ruletka: Random Video Chat application is a handy roulette chat where you can find many new acquaintances.
At first glance, the design is quite simple and unassuming, the top is the main control and below is the news feed.
As soon as you enter the application, you can be invited to chat with strangers. Here you can join it or start your own.
Just click the appropriate button and a dialog box will appear. Enter your friend's name and message. There is nothing complicated.
There are several sections of interest to me in the top menu, such as Neighbours.
In the special field, enter your current location, i.e. country or city. It is better, of course, to specify a specific city, then you can achieve the desired results.
The green color indicates users who are currently online, if you only need them, click "Online now".
For greater accuracy, you should select "Filter" and adjust it to your needs.
Here, in addition to the location, you can also edit other parameters – age and gender. You can also organize your search by the necessary criteria. For example, distance and activity recently.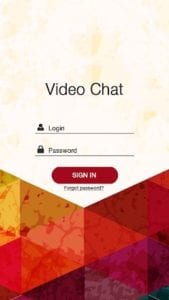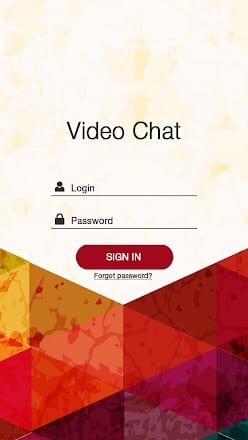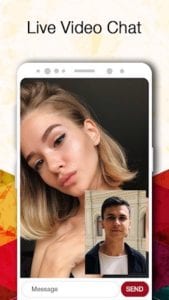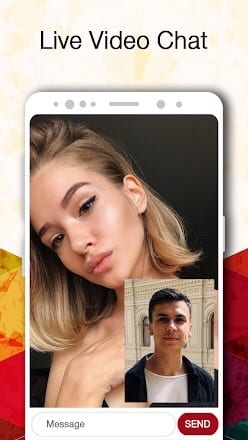 You can see more precise information about the user by hovering over the icon.
You may also like: 13 Best webcam apps for Android & iOS