Tired of keeping a dull handwritten diary? How about taking your journaling game to the next level? Lucky for you, we've got the scoop on the best video diary apps for Android and iOS.
These apps are just like your typical bullet journal, but better. Imagine having a visual document of your most precious memories, all in one place. No more flipping through pages to relive those unforgettable times.
With these apps, you can add a personal touch to your entries by capturing the highlights of your day with clips. Whether you're traveling the world, celebrating a special occasion, or just documenting your daily life, these apps are there to help. Let's get into it!
1. Daylee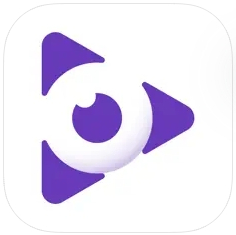 This app is a treat for those who likes documenting their life via pics and vids. The concept of creating short daily clips is truly genius. It lets you capture and organize the little points of your life, without feeling like you're adding another thing to your already busy schedule.
The app is super easy to use: just take a quick vid, or pic, or jot down a text note, and the app will turn it into a full-on clip for you. Hereby, you get to customize it to match your needs. You can pick how long you want each clip to be, from just half a sec up to 10 secs. Yeah, it's not that long, but it turns into a cool movie by the end of the year.
Plus, you can add a personal touch to the clips by adding emojis to show your mood or activity. You can do the same with captions, and even tag your location. Speaking of location, the app can make a map of your traveling. It's basically a map that shows you all the locations you've tagged in your clips, so you can see a visual representation of all the areas you've been to. It's so fun to use when you're feeling nostalgic and want to take a trip down memory lane.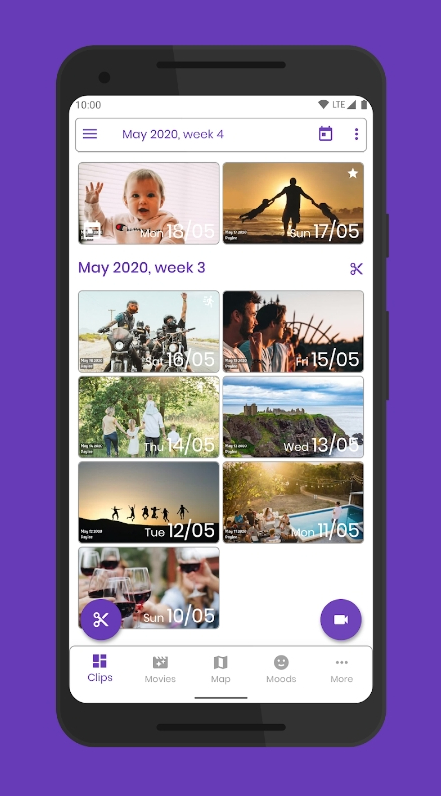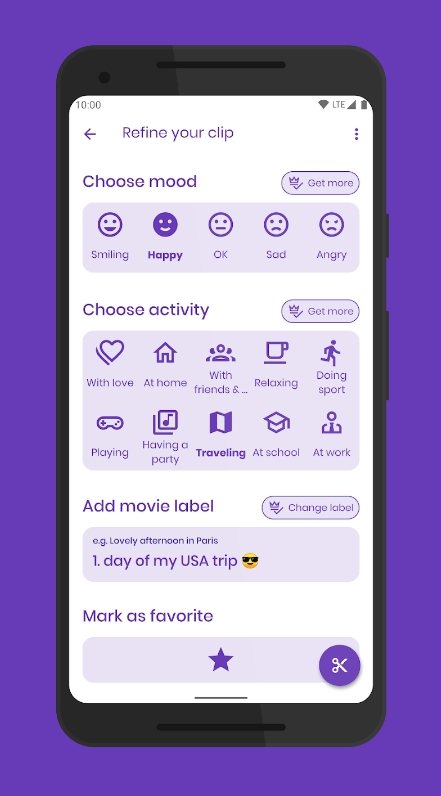 You may also like: 9 Best Apps to Combine Videos and Pictures Together
2. 1 Second Everyday Journal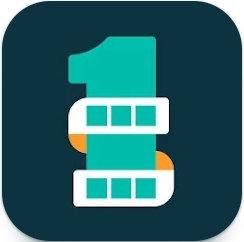 If you're into journaling (or just like to keep an eye on the trendy apps), chances are you've already heard of this one. The app's name aptly conveys its concept, and might just be the first of its kind. You know those moments in life that you wish you could relive again and again? Well, this app lets you do just that.
The app is great for lots of reasons. First off, it's ad-free. That's right, no annoying pop-ups or interruptions while you're trying to capture your precious memories. Plus, you can finally say goodbye to lopsided vids ruining your experience. By allowing for frame rotation and filling, your clips will be top-notch every time.
And the best part is that you can snap vids of any length. Want to document a monthly or seasonal project? Go ahead! Want to make a vid diary of the past five years? You can easily do that too. There are two kinds of projects in general: freestyle and timeline.
The first one is great for events, and the second one will work for a traditional day-to-day logbook. Plus, you can take notes of your day and leave private memos for yourself. How cool is that? You can set up alerts, so you never forget a day.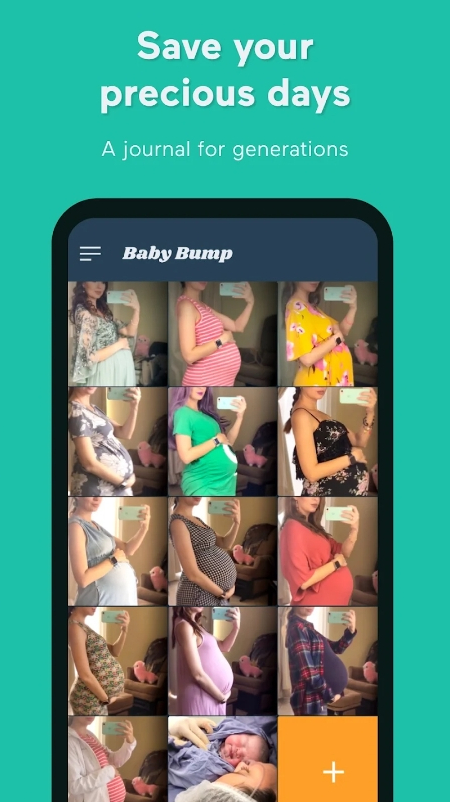 3. Daily Moments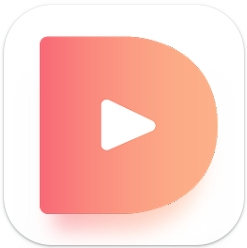 It is a video journal that lets you snap a one-sec clip every single day and then stitch them all together into an amazing movie. Plus, it's completely hassle-free to use. You don't need to register or jump through any hoops to get started.
Simply open the app, record a clip, or take one from your cam roll, and that's it. The app takes care of everything else, making a high-definition movie of your year. The app is also easy to keep up with. You only need to document a one-sec clip each day, which is pretty manageable even for the busiest of folks.
And when you're feeling nostalgic or just want to see how far you've come, you can watch all those clips and get a quick glimpse of your year. The app is also great for sharing your highlights with friends and fam. Once you've made your movie, you can save it to your phone and then post it on socials or send it directly to loved ones. It's a great alternative for people who don't like writing in a diary, really.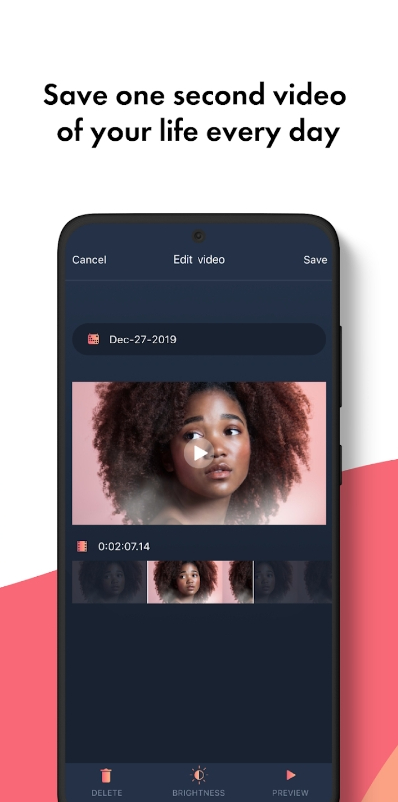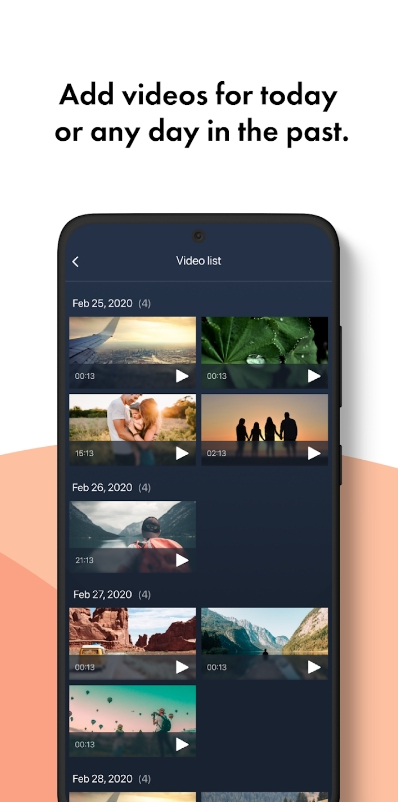 4. Broody
If you enjoy reliving your favorite moments over and over again, make sure to give this app a try. It's a fun and simple way to catch the best points of your life. Whether you want to get into vid journaling or just want to save the memories of some trip or event, this app can help.
And regardless of your schedule, you'll be able to keep saving moments with this app. Recording a clip each day is a breeze, and the app reminds you to make sure you never forget one. And once you've saved the clips, the editor is intuitive to navigate, making the process of creating your vid a joy.
The app also offers a high level of customization. You can make multiple projects, each with its own unique settings and colors, and you can adjust the clip duration to suit your needs. It's a nice way to make a beautiful diary of your life without feeling overwhelmed.
And if you're concerned about privacy, the app makes sure everything is top-notch. All of your data is kept on your device, so you can feel secure with the knowledge that your recollections are safe.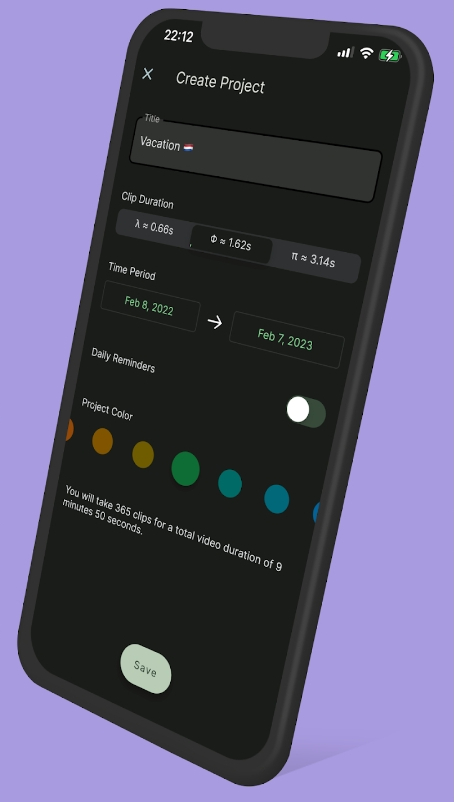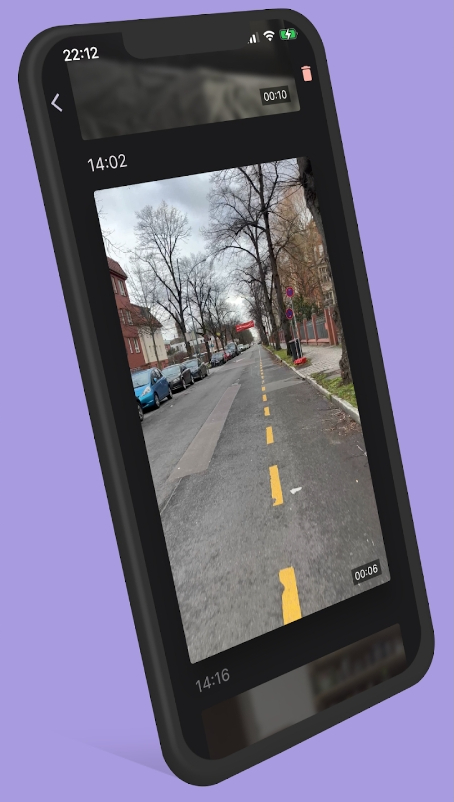 Check also: Top 10 Vintage Video Apps
5. One Second Diary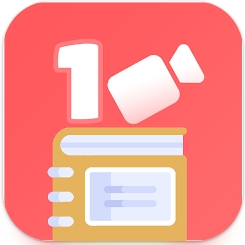 Not a fan of regular diaries but still want to save some precious moments? This app is right up your alley. That's a minimalist and open-source video diary app that lets you record one-sec clips every day and make a beautiful movie montage of all your remembrances at any time.
It is packed with amazing features that make it an absolute breeze to use. Just open the app, record your daily clip, or if you prefer, upload it from your cam roll and keep building your collection of memories. You can easily generate a movie montage of your experiences after weeks, months, or even years of recording. This app truly creates an eternal treasure of all your life's memories.
You'll also get to add subtitles and captures for an extra personal touch. All the recorded days can be revised on the calendar, and you can save them all separately if needed. The automatic or manual geotagging option is also a fantastic touch.
There's flexibility on the date format and color. You can choose the style that best suits your unique taste. The app has an excellent daily scheduled notification feature that reminds you to snap a vid.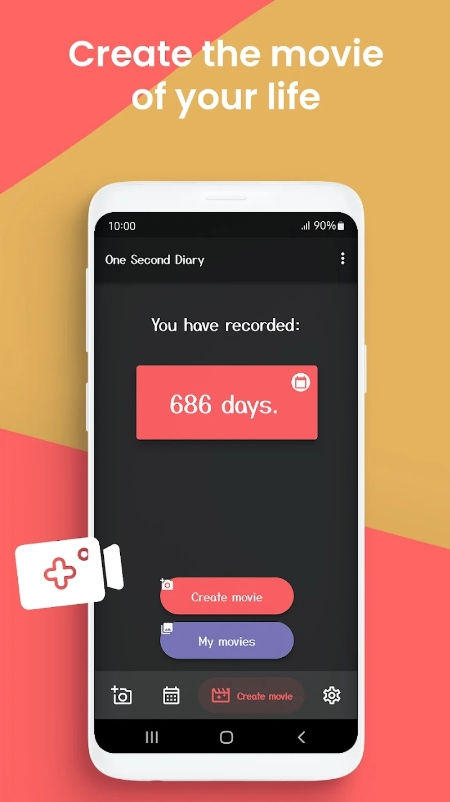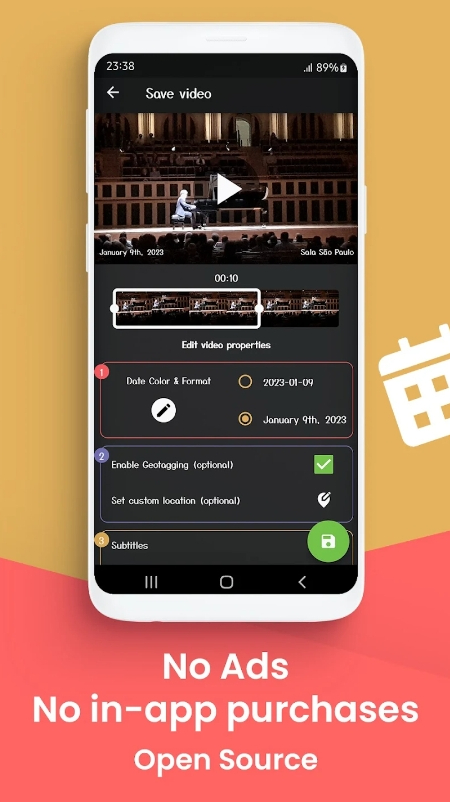 6. My Life Journal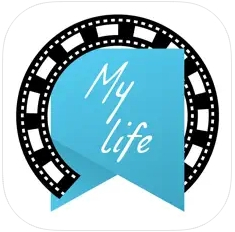 This is a personalized diary that's not just limited to writing. The app offers a range of tools that let you capture the highlights of your daily life through vids, audio, pics, and even journal entries. You'll get to add up to 15 friends to your inner circle and share your best moments with them in a private space.
What's more, you can adjust the sharing options and pick to share entries with specific friends. And, with the private chat, you can keep in touch with your mates and receive notifications when they share an entry with you.
One of the best features of this app is its ability to automatically make yearly life movies that compile all of your best moments into a single video. And, if you're someone who loves to set goals, you can even add them to the app and track them as you go along.
You'll also get to search for certain posts via keywords and tags. You can even mark some moments s faves for quick navigation.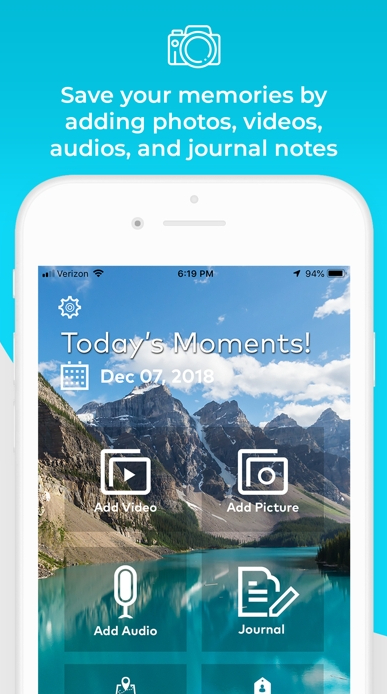 You may also check: 9 Best Video Splitter Apps
7. Journey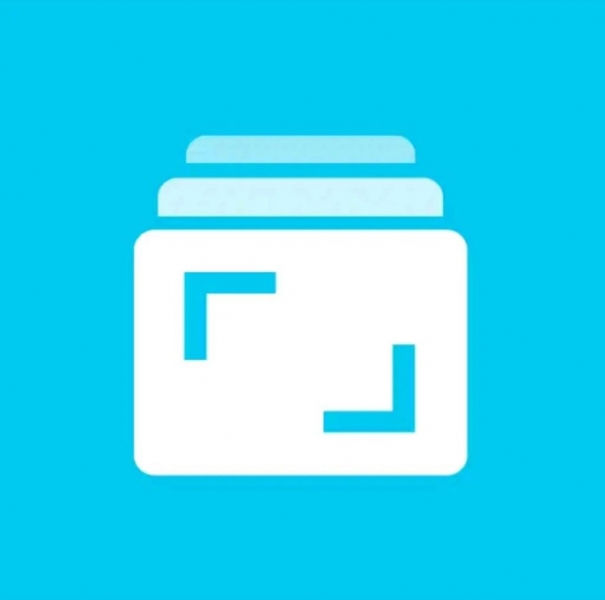 And lastly, there's an app to record and cherish our special moments. Whether it's your daughter's first steps or your trip to Bali, this app is an ideal companion to help you store and relive those memories.
The app lets you save the memories in multiple ways. You can do it through pics, vids, and audio, so there's smth for everyone. You can sync all your entries on any device for instant access anywhere, anytime! You'll even get to add weather & location to your entries.
The journal entry tool comes with a bunch of customization options as well. You can stylize and organize your text, and play with different colors, bullets, tables & checklists. Personalize each and every entry to make it truly yours! You can also search for entries based on activity, mood, or favorites, and even compose entries via email.
The app ensures all your posts are secured with a fingerprint lock (or simple PIN, it's up to you). You'll get to view them all in a timeline, calendar, or map view.