Do you ever find yourself in a situation where you need to transcribe a video, but just can't seem to keep up with everything that's being said? Well, fear no more!
We've scoured the web for the best transcribe video-to-text apps for Android and iOS, and we're excited to share our findings with you. These apps make it easy to convert your videos into text format, saving you time and minimizing the risk of typos.
You'll get to transcribe pre-made vids and make voice recordings in real-time, so you're all the way covered. No more pausing and rewinding your videos endlessly: just let the apps do their magic. Let's get into it!
1. Notta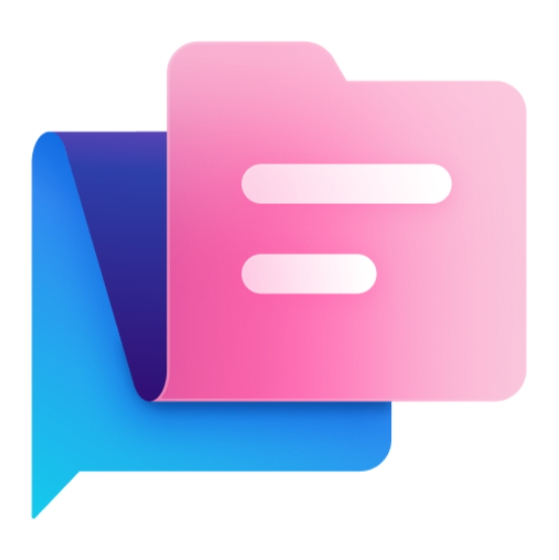 It's an AI assistant that can transcribe audio to text and do so much more. The app lets you convert any audio or vid to text in real-time or import pre-existing files to get a transcript. Got an important online meeting on Zoom or Teams? Just send an app in to attend and transcribe everything for you. Say goodbye to haphazardly scribbling down notes or listening to hours of audio recordings.
But it's not just about the transcription, folks. The app also lets you edit and organize your transcripts, so you can play back conversations at multiple speeds (from 0.5x to 3x, to be exact). You'll also get to add notes, mark transcripts, move some to folders, and more.
You can even translate your transcript to up to 42 different languages. So basically, you can capture all the valuable info from every convo, no matter where or when it takes place. But do you know what really makes this app a gem? The ability to view a keyword summary at a glance. Just tap on any word to skip the audio and jump right to the spot you're looking for. It's like magic!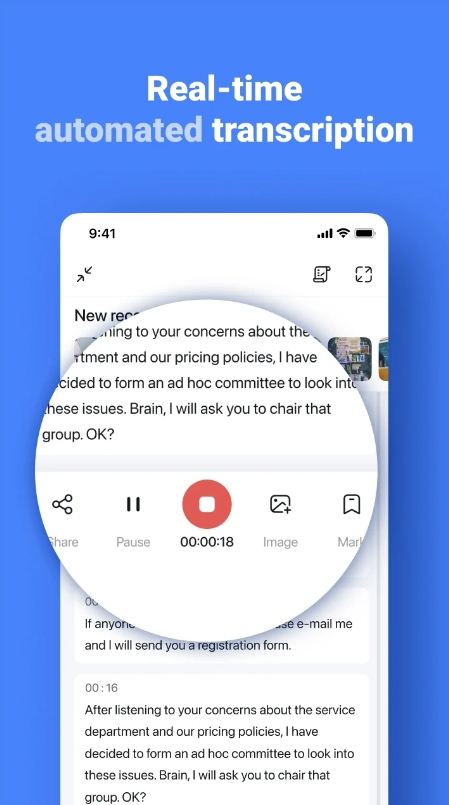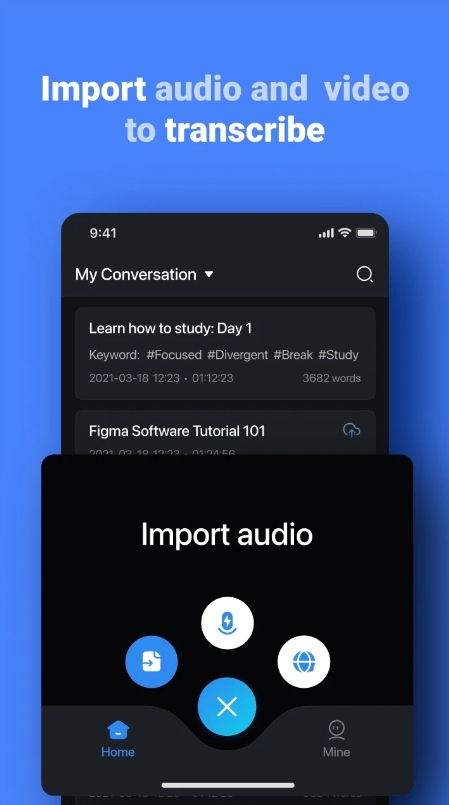 You may also like: 8 Best Text to Speech Apps
2. Otter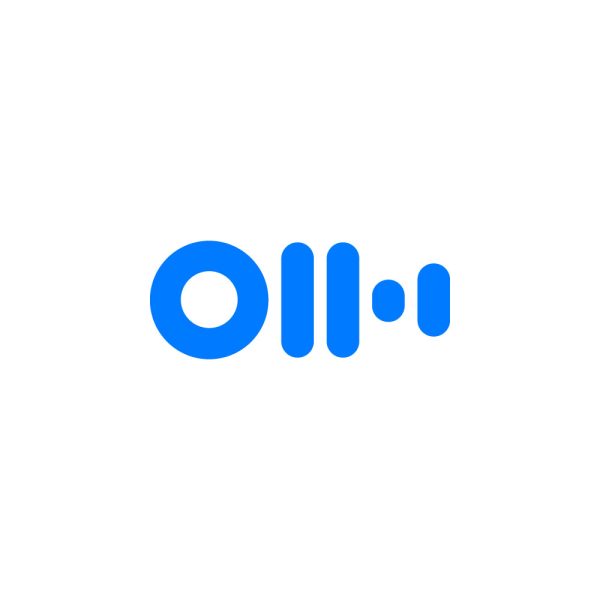 Online meetings are used for everything these days. And that's why most people find themselves rushing from one meeting to the next, barely having a moment to catch a breath, let alone take proper notes. Well, this app is here to change that. It's a real productivity booster that will transform the way you deal with meetings.
It's everything you could ever want in a meeting assistant. Not only does it record audio, but it also writes notes, captures slides, and generates summaries. What more could you ask for? The app will transcribe any kind of meetings, vids, or voice convos in real-time.
Thus, you'll be able to focus on the discussion at hand without worrying about taking notes. Imagine being able to go back and search for smth that was said during a meeting, and finding it in a matter of secs. It's like having a personal assistant in your pocket!
You'll also get to enrich your notes with AI. It punctuates, capitalizes, and breaks paragraphs automatically, making it easy to read and understand. It also identifies speakers (after some training) and generates word clouds, allowing you to jump to a specific point in the conversation with ease.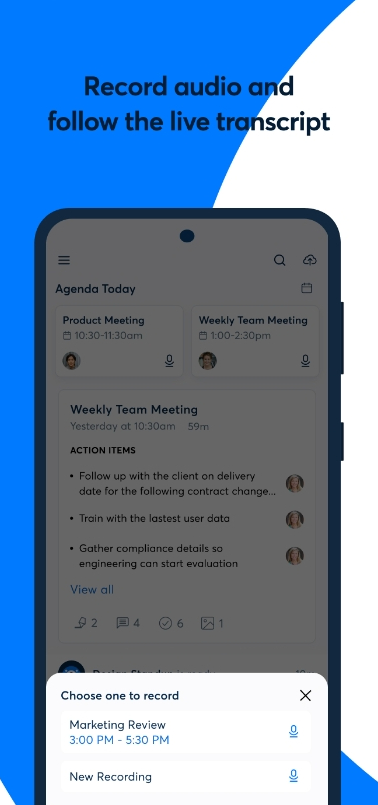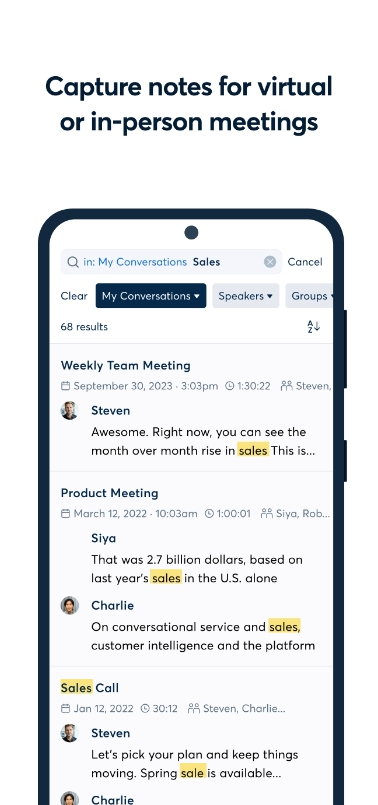 3. Transcribe Speech to Text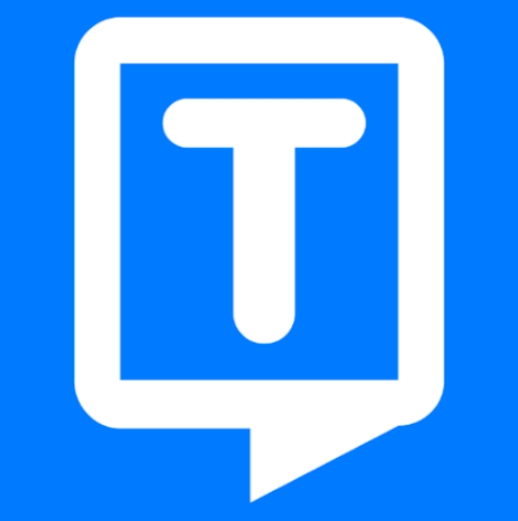 This app is a must-have for everyone who needs to take notes during online meetings, lectures, and all that. It will make your life a lot easier from the very first use. No more frantically scribbling down notes, struggling to keep up with the speaker's pace.
The app supports all file formats, so it's easy to convert any audio or video to text. You can use it for recorded lectures, interviews, and even voice memos: it will work accurately every time. It doesn't matter if you have a mp4 or mp3 file, this app can easily convert it to text.
And the best part? You can try it for free with up to 90 minutes of transcription. Yeah, it's not fully free, but that kind of tool is worth being paid for. It will be equally helpful for both pros and students.
But it's not just audio files that this app can handle. If you have vids that need subtitles, the app has you covered by creating SRT files. The subs get generated automatically, and you can easily use them for YouTube videos or smth.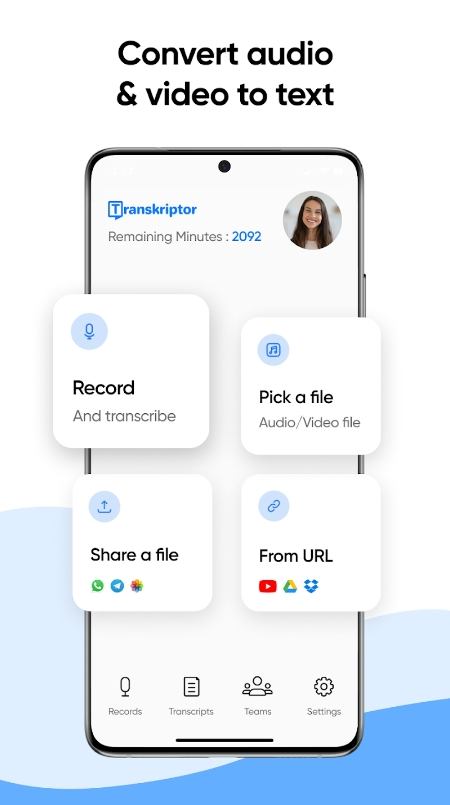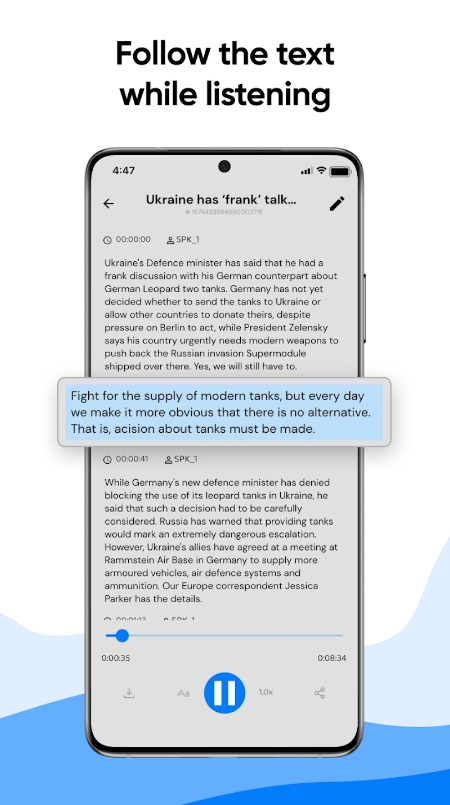 Check also: 9 Free Handwriting To Text Apps
4. Transcribe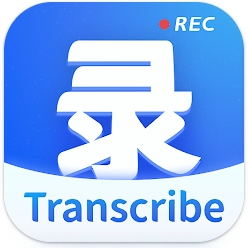 Have you ever stumbled across the problem of trying to write something quickly, but your hands just can't keep up with your thoughts? Maybe you just really need to transcribe a recording from a phone call or a conference, but the task just seems too daunting. Well, you should definitely try this app, then.
It's a multi-purpose tool that will change the way to deal with calls, lectures, and online meetings. First of all, it's a pro voice recorder with HQ sound. It also has voice translation software that can automatically translate between numerous languages! Talk about convenience!
Above that, the app is able of transcribing audio in real time. This means that you can speak your thoughts out loud and watch them appear as text right before your eyes. The app also covers external audio imports, so you can easily get started transcribing existing recordings without any issues.
You can also edit the files by cutting out unnecessary parts or extracting audio for further use. You'll get to save and share the files in various formats such as TXT, PDF, and MP3.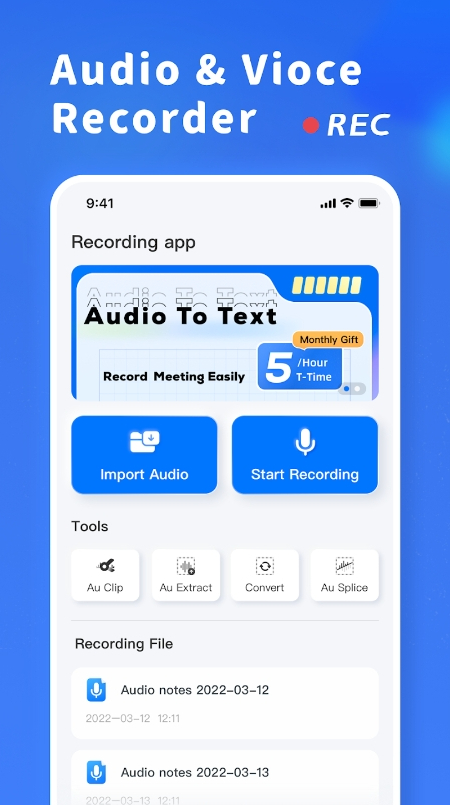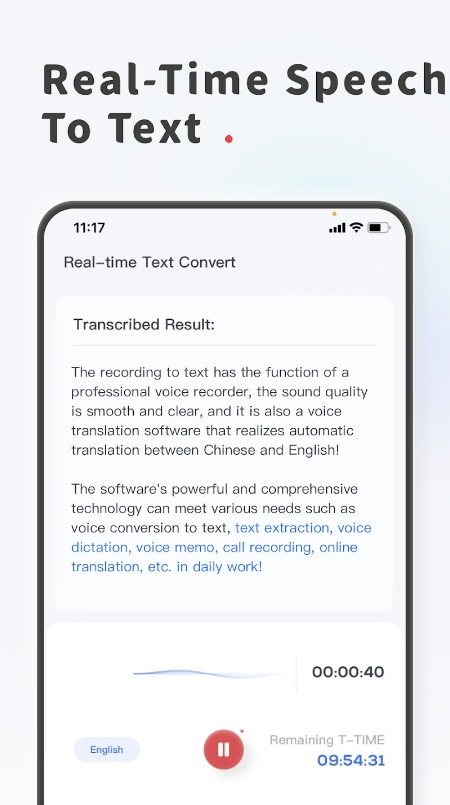 5. Temi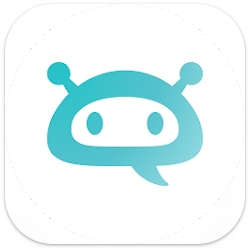 This app is here to help you capture important ideas and conversations effortlessly. It is able of recording and transcribing in real time. It covers a simple and easy-to-use tool that lets you capture all the details without any restrictions on sharing. And even when you'll run out of free packs, the prices are pretty cheap.
Say goodbye to the tedious task of transcribing hours of audio by hand and hello to the efficiency of this app. The recording process is completely ad-free, so you won't have any annoying interruptions. Plus, there are no length limits, so you can record for as long as you need to without worrying about running out of space.
Automatic pausing is a game-changer when it comes to incoming calls, so you don't have to worry about scrambling to pause the recording manually. And if you accidentally close the app, the automatic recording recovery will save the day. You'll get to share your recordings without any restrictions, making it easy to collaborate with colleagues or simply share with friends and fam.
And let's not forget about the transcription services! With just a few clicks, you can order an English-only transcript and receive it via email. It's that simple.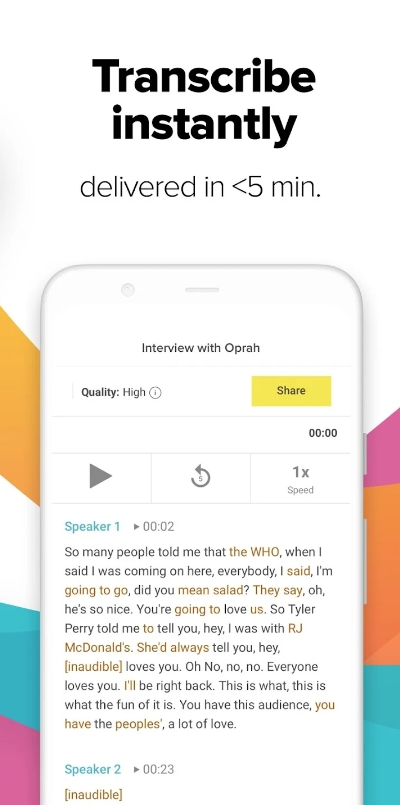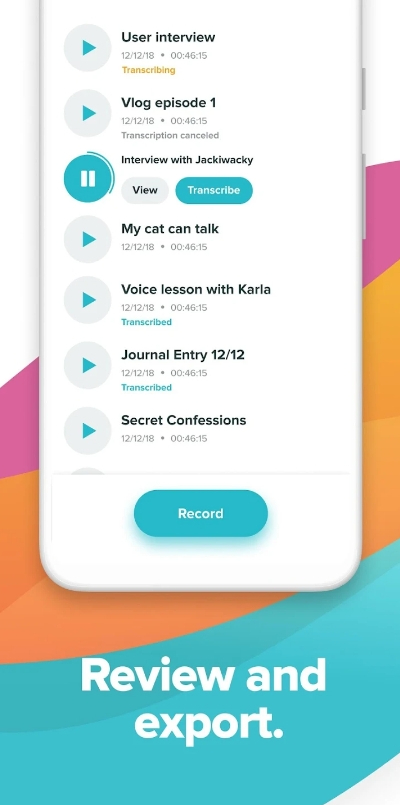 6. Video to Text Converter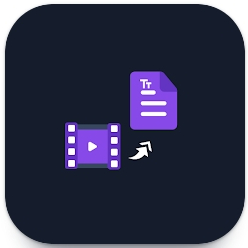 This app is a fast and accurate way to transcribe your vids. It lets you convert any type of video into text quickly and easily, and the results are always spot-on. What makes this app so special? For starters, it works with all types of vid, from whiteboard animations to stop-motion projects, and even music videos. Just pick whatever you need and let the app do the rest!
The app is incredibly user-friendly, and it covers a scope of tools that make it a must-have tool for anyone who needs to transcribe vids regularly. You can convert your file into text in either online or offline mode, and there are 18 languages available for translation.
You'll get to convert into multiple languages, and you can easily copy the converted text to your clipboard, making it easy to share your transcriptions with others. Plus, you can save your results in the form of TXT or PDF files, which makes the app even more versatile. The app is free, and the amount of ads is not too annoying.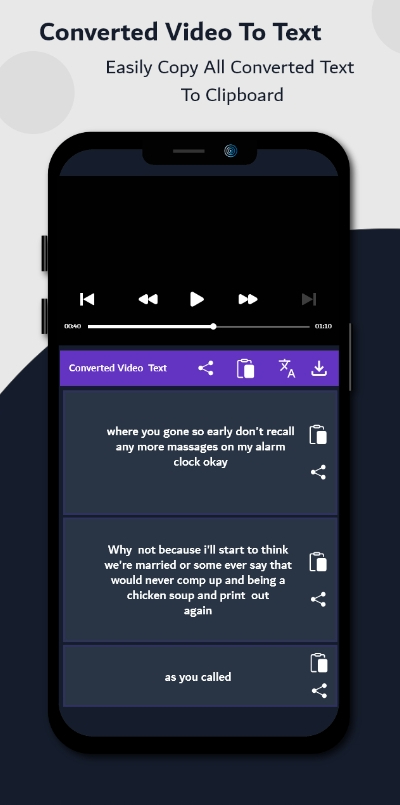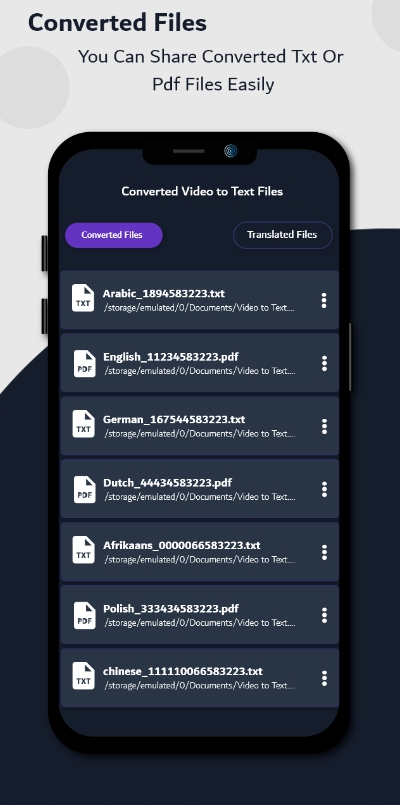 You may also check: 7 Best Closed Captions Apps
7. Transcribe voice to text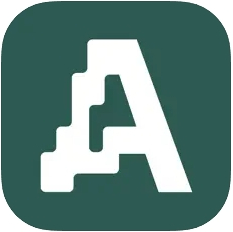 To wrap up, there's an app to help you take notes during meetings and lectures. With this one on hand, you won't need to sit through the tedious process of re-listening and taking notes.
This app lets you easily record and upload audio with just one tap. Say goodbye to the hassle of transferring files to your PC and hello to a simplified note-taking process. And the best part? You can focus on the conversation at hand and review your notes later.
Plus, the app covers Whether you want to upload pre-recorded vid or audio, use an external microphone for improved quality, or export your transcript in a variety of file types, the app has got you covered. And with the option for real-time transcripts, you can get the notes taken for you right in class.
You can even order human revisions of your transcripts directly through the app to make sure the accuracy of your notes will never be compromised. The automatic transcription is available in over 39 languages, so you're all the way covered. It's not fully free, but you get a free trial that lets you transcribe a 10-minute vid.