Invoice Maker is an application for self-online invoice structuring with a unique design and format. The positive and unshakable reputation of the application is proved by a huge number of enthusiastic reviews from satisfied users, as well as an undeniably high rating!

You may also like: 11 Best Credit Building Apps in 2022 (Android & iOS)
The trial version of Invoice Maker allows you to test all the functions and advantages of the application to accept its irreplaceability for self-employed people, business owners, and so on.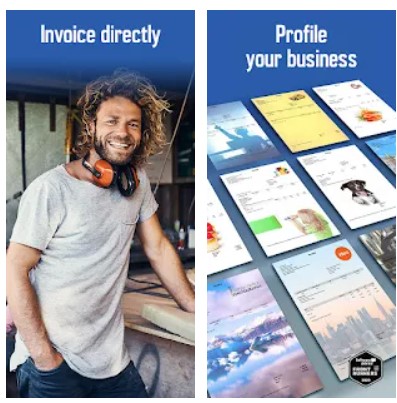 The most unique features of Invoice Maker are:
Flexible pricing policy
Copying old accounts for faster work
Professional invoice template
Simplified navigation and usage
Add contractual terms, drawings, or plans in any available format and much more!

You may also like: 9 Best Gas Saving Apps in 2022 for Android & iOS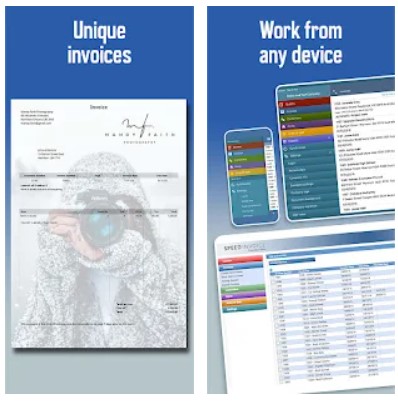 SpeedInvoice- the developers of this application have provided for its use in 35 languages, as well as the ability to choose any desired currency!
After testing the trial version, users can purchase a full subscription for as little as $4.60. It will save time for business development and eliminate the time spent on paperwork.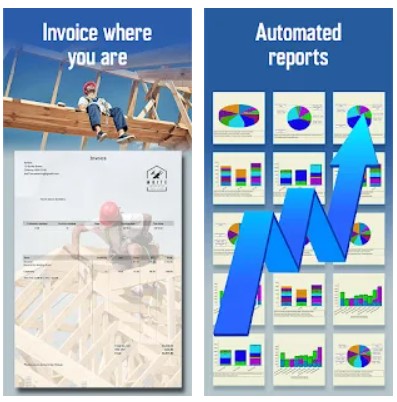 Invoice Maker offers more than 500 background images, as well as the development and generation of quotes. Moreover, in this application, you can sign electronically from your mobile device, as well as give the same opportunity to your customers.
Invoice Maker is a convenience, development, time-saving, and existence of a lot of enthusiastic customers!

You may also like: 11 Free currency converter apps for Android & iOS