Managing your finances is a challenging but important task. With the advent of e-currency and an abundance of applications, it is getting progressively simpler. However, it is difficult to approach this issue. That is why in our article we have collected the best apps that will help you organize your credit history and improve your score.
Also, maybe your credit will not only help you in a difficult financial situation but also be the beginning of something new, for example, a new business. So, you can read the details in the article Top Apps To Write Business Proposal.
1. Self – Build Credit & Savings
Self is a cool app that will help you with your loans, and build a great credit history. You can save a lot of money and take out a two-year loan. Moreover, you will be able to choose how much you pay each month. It can be anything from $25 to $125 per month. So you can choose how many months you feel comfortable paying off the loan.
That way the app adjusts exactly to your budget. All you have to do to create an account is pay as little as $9. The interesting thing about this app is that it gives you money back when you are done with your loans.
However, the app will refund the money except for the subscription and interest fees. This app is a cool option for people who have never had credit before. So, the app will build you cool credit history for large loans.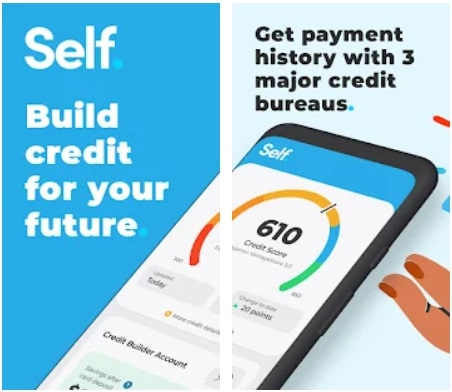 You may also like: 7 Best Multitasking Apps for Android Tablet
2. Credit Karma
If you think your credit rating is important, this app is just for you. After all, this app will help you increase your credit score up to 800. Using this app, you will be able to view your credit reports in real-time. This app will also help you pay off all your loans on time in the right amount.
This way, you will be able to take out larger loans. After all, the higher your score, the better. Moreover, it is a free app. When you first log in to the app, the program will calculate how much tax you are entitled to. In the beginning, you will need to take a short test with questions about your situation and the amount of taxes you pay.
When you fill in all the data you will get a cool tax return. All in all, this is a great app for evaluating all the factors that affect your credit history. In addition, you will get absolutely free information that will help you save your savings and manage your credit better. Also, you will be able to get a card based on specifically your capabilities.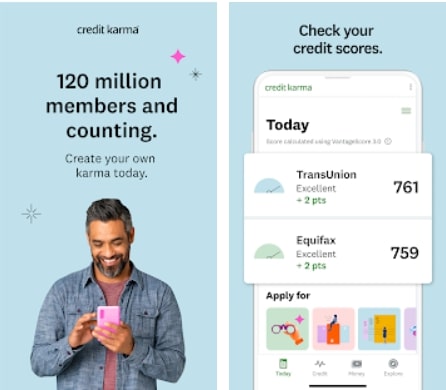 3. Experian Credit Report & FICO Score
Experian is an app that can boost your credit score. Especially those with a bad credit history may want to consider working with one of the best companies currently on the market. It works so that it helps to pay the bills on time for the regular services that we do on a monthly basis.
Also, this app offers free access to credit scores and credit reports through various free product packages as well as paid options for scores and reports. When you visit the app, you will find a list of various free options and packages for you to purchase. Also, here you can see which credit factors are boosting or lowering your scores.
After all, Experian offers a service called Experian Boost, which allows consumers to add a positive payment history. So, for example, payments for phone and utility bills on their credit reports to instantly boost their credit scores. So, this app is great for anyone looking for an extra way to boost their credit scores.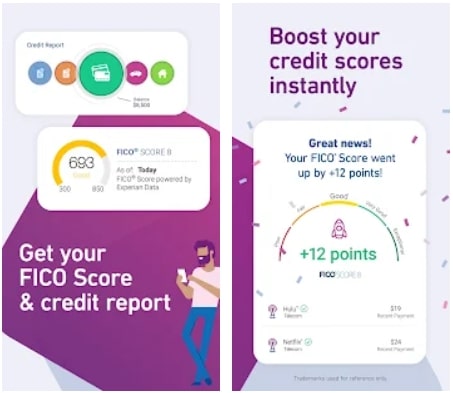 4. SeedFi – Borrow money, build credit & save
This app is cool to help you solve the problem of lack of credit. Moreover, there will not be any credit checks involved. This app offers two credit plans as Credit Builder and Borrow and Grow. With them, you can increase your savings, build credit, or always have money at your fingertips.
First of all, you can get a secured loan that pays back to you for various transactions. This way, you can invest money and build credit. Also, you can use your savings at any time with this app. For example, you can borrow $500 and pay it off every two weeks by $20.
In this way, you can increase your rating by almost 5 percent. In addition, the app offers profitable deals from 15 to 20 percent. Also, you will be able to choose the time periods for payments, such as from 8 to 44 months. So, every timely payment will raise your rating and increase your credit score.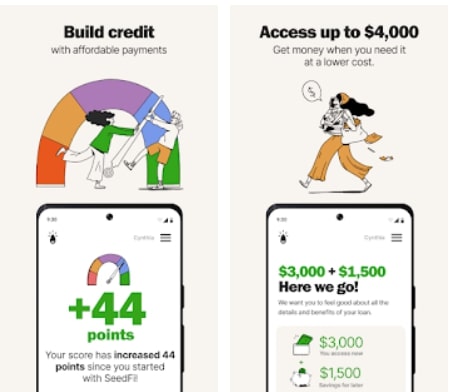 5. Grow Credit
This app implies a membership with three different plans that you need to pay for. However, this app offers you your own credit card, which you can use to pay many different charges for services and products. For example, many people use this app to pay for different TV and music subscriptions.
This way, you can increase your credit score by paying just the monthly subscriptions. So, the app offers you to increase your credit up to $1,800, if you spend $150 or more each month. In addition, as you pay for various services, the app immediately notifies the banks of your successful payments.
This way you instantly increase your rating. Additionally, every month you will receive a detailed report on what is influencing your rating.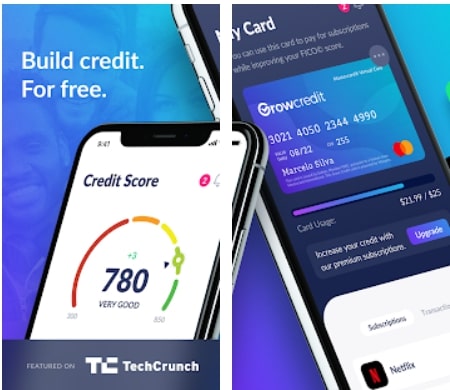 6. Kikoff – Build Credit Quickly
If you have no credit history and have never borrowed money, this app is just right for you. After all, using this app you will be able to pay for various products with the card of this app. In addition, Kikoff offers its own products for which you will not have to overpay.
Also, here you can improve your credit rating without checking your credit history. Moreover, you will not have to pay for an account or any card activity. All you have to do is pay the price of the items you buy. In addition, all products from Kikoff cost negligible, as little as around from $10 to $20.
To improve your app rating, you need to pay the credit you have taken on time. The app has a special notification system for this. Also, you will not need a lot of time to fill out complicated documents. After all, the app claims that you only need to complete a small three-minute test.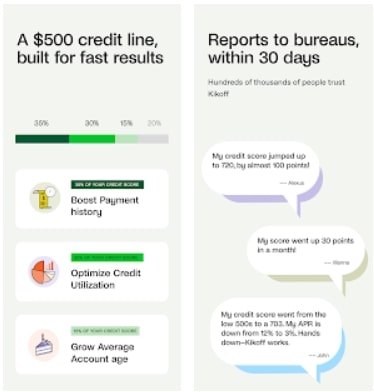 You may also like: 3 Best Call Waiting Apps for Android & iOS
7. LendingTree: Finance Tracker
LendingTree is another great app for building credit. It offers you different loans depending on your economic situation, for example, if you are unemployed, a student, or an entrepreneur. In addition, this app is great for analyzing your budget. You can synchronize all your accounts to see your income and expenses.
Also, the app will send you a personalized monthly calculation of your expenses. In other words, this app is not only trying to increase your credit history but also to help your finances grow. Moreover, you can also save a lot of money if you need a loan right away.
After all, you can get a loan here at a lower rate than at another bank. In addition, the app offers you to choose your own lender. It all depends on the amount you want to borrow, for example from $1,000 to $50,000.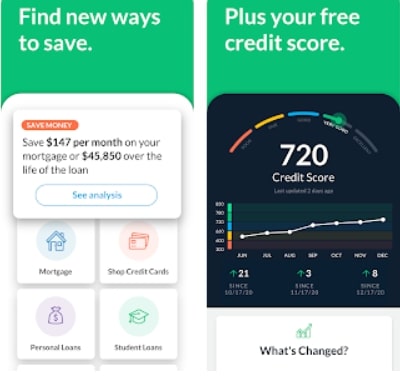 8. WalletHub
If you want to monitor your credit rating on a daily basis, this app is perfect for you. First of all, it syncs all of your accounts together with your credit cards. Secondly, each month you will receive useful information on how to improve your credit score. There are lots of tips that will be useful to you.
Also, this app will help you understand how to better manage your finances. You also will not have to pay for reports. Also, this app keeps track of your payments. So you will never forget to pay your debts on time. In addition, this app is completely free. You do not even have to enter your credit card information.
Also, this app will adjust according to your needs by looking for a loan that is available to you. It makes no difference how bad your credit history is. This app helps you save money by finding credit at a better interest rate.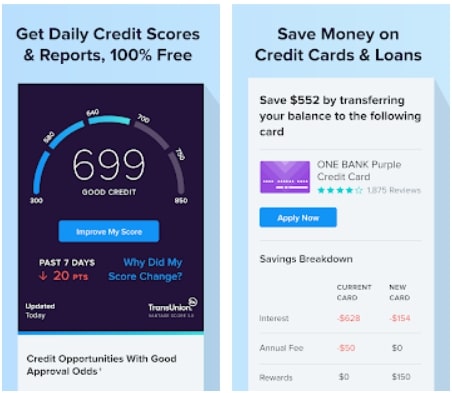 9. Boom – Build credit with rent.
In order to improve your credit history, sometimes it is enough just to pay your rent. So, this app focuses on making sure that all of your transaction reports go to the three major credit bureaus. This way, you can make the monthly payments that you would have made anyway and increase your credit.
So, you can also pay off your credit in a way that is convenient for you. For example, here you can split your rent into smaller payments. Also, you will be able to choose your own convenient repayment dates. Moreover, using this app, you will not miss the days of paying your rent. After all, there are special notifications here.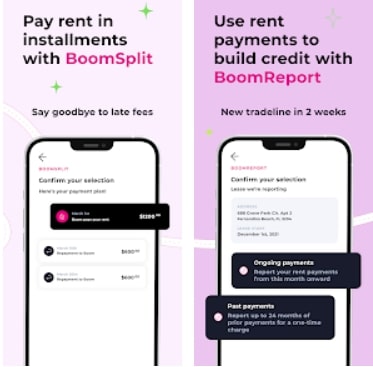 10. Perpay – Buy Now, Pay Later, Build Credit
You are thinking about buying appliances and wondering how to increase your credit rating? Well, this app is great for that. First of all, this app has its own store where you can buy different products and pay them off on a monthly basis.
At the bottom of the product page, you will see not only the price but also the number of points by which your credit score will increase. In addition, the app has a lot of popular brands. So there will be plenty to choose from. You also get to choose your own payment options like 4, 8, or 16 payments.
This way, you can quickly increase your credit limit. Also, if you have any questions you can always contact the support chat where you can soon find a solution to your problem.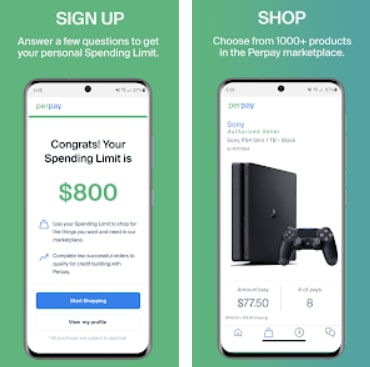 You may also like: 9 Best Classified Apps for Android & iOS
11. Sable
Do you want to apply for a credit card in just five minutes? On the other hand, do you need to find a solution for a good credit history? If so, you need this app. First of all, this app has the ability to increase your score with paying subscriptions. For example, you can use premium services to listen to music or watch TV shows, such as Spotify, Netflix, or Amazon.
This way, the monthly fee for them will gradually affect your ranking. Also, this service will help you to pay off your car or rent. So, by paying for services and products, you can even get cashback and various bonuses. Moreover, this app will not check your credit.
That is so important for those who have never faced credit before. Likewise, this app will be useful for those who are not U.S. citizens. Also, you will definitely like this app because it saves your data and credit history.